This post may contain affiliate links, meaning if you book or buy something through one of these links, I may earn a small commission (at no extra cost to you!). Please see my disclosure.
Nashville Food Truck Friday : The Grilled Cheeserie
As I started my blog in September 2013 and only became vegan in May 2016, there are several non-vegan posts pre-vegan era.  As an example of how someone can change their path in life drastically, I have made the decision to leave the posts up even though I am ashamed of them.  I hope you will take this example and think on it.  Also, see my animal activism page or travel page on ideas for ethical animal tourism and vegan food around the world.  My inbox is always open should you have questions about changing your lifestyle to better serve animals, our planet, and your own health.  The Grilled Cheeserie also offers vegan options – see them here.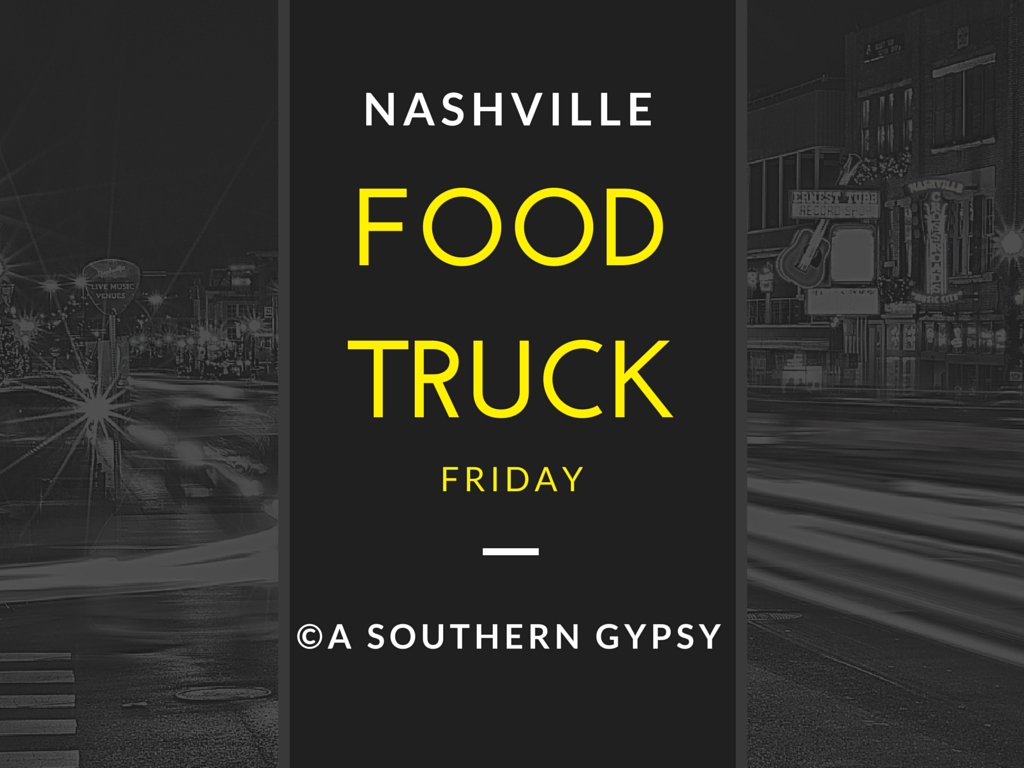 I would go as far as to say that The Grilled Cheeserie is Nashville's most well-known food truck.  And, trust me, it's not without reason.  The Grilled Cheeserie was founded by Los Angeles couple Crystal, a Le Cordon Bleu trained Chef, and her husband Joseph.  The Grilled Cheeserie has appeared on Diners, Drive-ins, and Dives and The Cooking Channel's Eat St.  They also hold such accolades as Best Food Truck in the Nashville Scene and The Tennessean three years in a row and #19 on the 101 Best Food Trucks in America.
You shouldn't visit The Grilled Cheeserie for all of these reasons though – you should visit it because I'm telling you it's the best grilled cheese sandwiches I've ever had.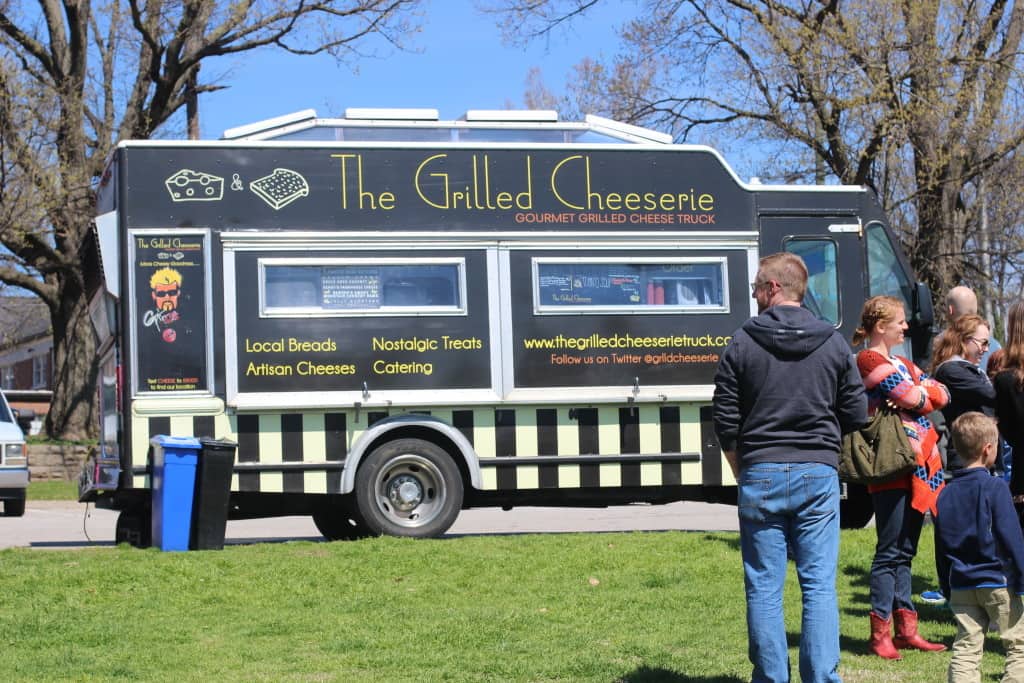 The day I visited the truck, it was finally FINALLY a gorgeous day in Nashville.  Six of the Nashville food trucks (Hoss' Burgers, Riff's Fine Street Food, The Grilled Cheeserie, Julia's Bakery and King Tut's) parked at Elmington Park for three hours to give park-goers a lovely choice of food.  If I hadn't come here specifically for The Grilled Cheeserie and Julia's Bakery (check back next week for this review!), I would have loved to get something small from each place to have a nice little smorgasbord of food.
It was also just me today as Kaleb had a job to work on this day.  That's okay though – more food for me!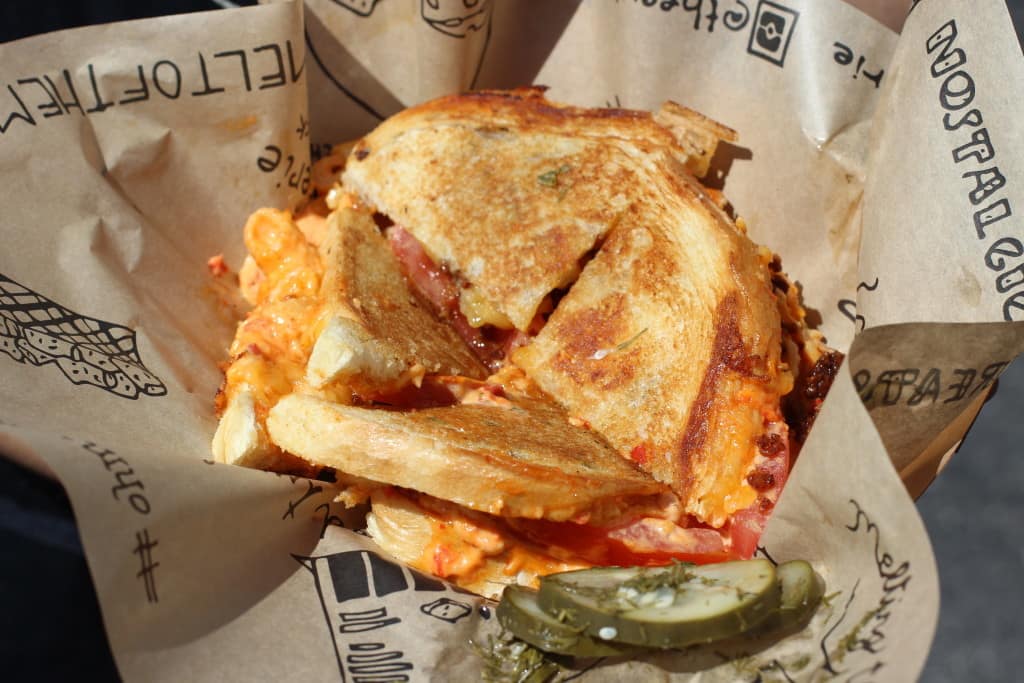 My Choice:
B & B of Tennessee : buttermilk cheddar, benton's bacon and seasonal jam on multigrain bread
Cheesy Tots
Vanilla Bean & Banana Pudding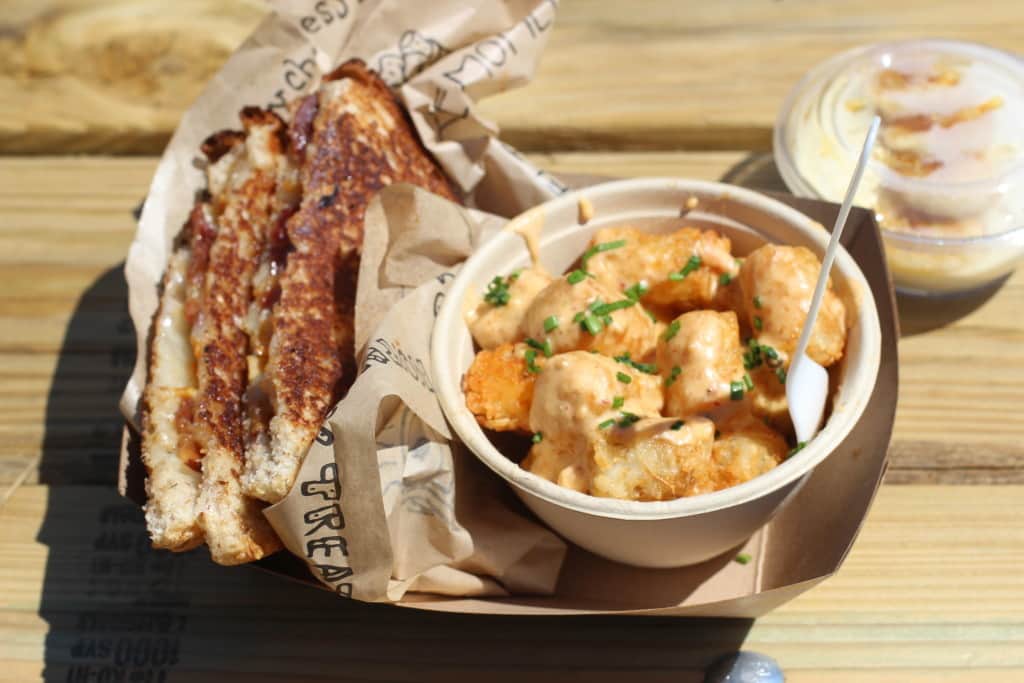 What can I say about this meal?  I'm actually struggling to describe the happiness I felt while eating.  The B&B of Tennessee features seasonal jam.  First of all, I would have never thought to put jam on a grilled cheese.  Thus, why I'm not a chef.  Second of all, I just happened to be there when said seasonal jam was orange marmalade.  Ever since I was in Thailand, I've fallen in love with orange marmalade.  I'm well aware that we have it here but I had never really had it until I went there and it seemed to be everywhere.  Now, every time I eat it, I'm reminded of my time there and how much I loved it.  It's all very nostalgic.  Also, the bacon on this sandwich is on point.  I mean perfectly cooked to my liking.  Yum.
On to the cheesy tots…
BEST DAMN TATER TOTS I'VE EVER PUT IN MY MOUTH!
The sauce is obviously some sort of cheese blend and I believe some bacon pieces along with some secrets.  I want to bottle this sauce up and take it home with me.
The vanilla bean + banana pudding was also absolutely amazing.  I'm a big fan of my Grandma's homemade banana pudding and so I'm fairly picky.  I didn't know how I would feel about it for that reason – why fix something that isn't broken, right?  But, I have to say, this pudding gave my Grandma's a run for her money. (Sorry Grandma!)
The Breakdown:
Cost : Roughly $15
Ordered: b&b of tennessee, cheesy tots, and vanilla vean & banana pudding.
Favorite Thing: I honestly can't choose on this one – it was all so perfect.
Type of Food: grilled cheese!
Make sure to check out The Grilled Cheeserie on their Website, Facebook, Instagram and Twitter to find their schedule and locations.
*This post was made possible through my partnership with the Nashville Food Truck Association and The Grilled Cheeserie.  All opinions, as always, are entirely my own.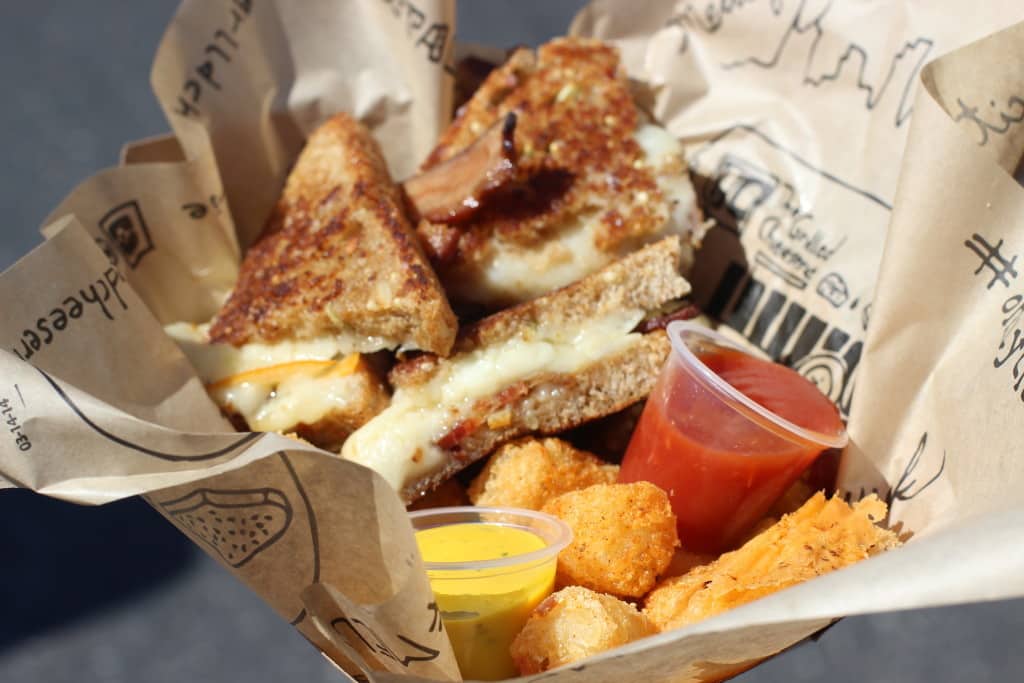 Latest posts by Ashley Hubbard
(see all)