This post may contain affiliate links, meaning if you book or buy something through one of these links, I may earn a small commission (at no extra cost to you!). Please see my disclosure.
Life in June 2020
Life in June wasn't the worst it's been this year. Which isn't saying a whole lot. But, at least it wasn't cold or raining all the time. I had a few pet sitting gigs which hasn't been happening. I feel conflicted because it means they're traveling for fun, but it also means money for me. Regardless, I'm always happy to care for all the animals. Both were repeat clients. However, the family with the horse and donkeys now has chickens and ducks too so yay!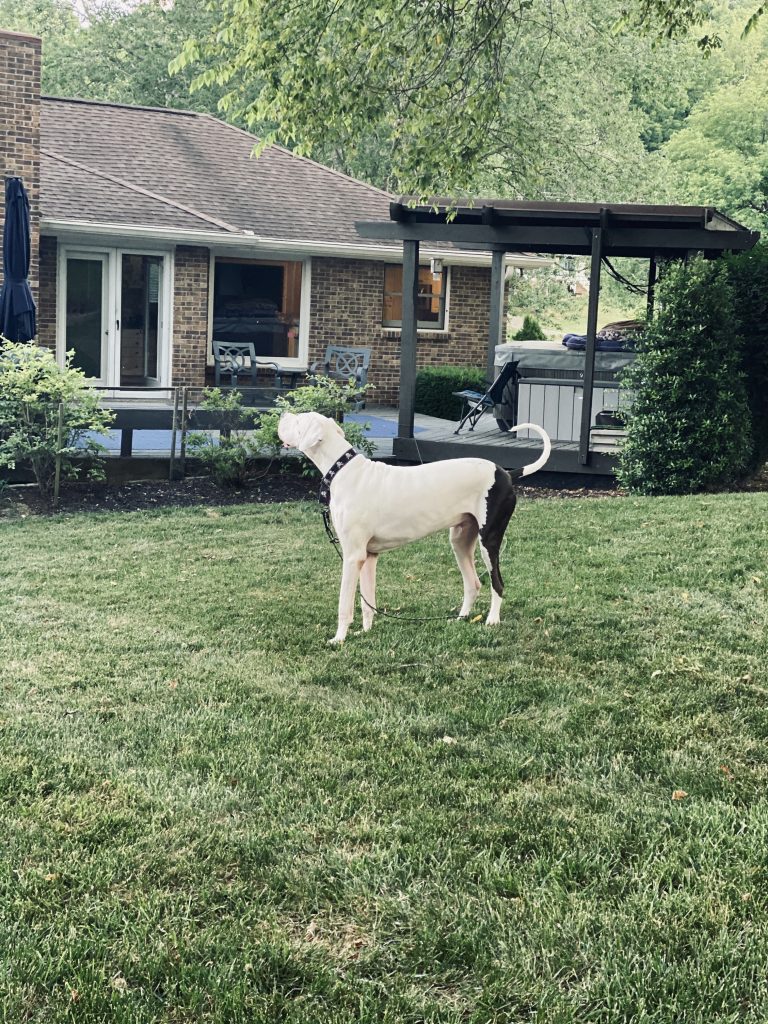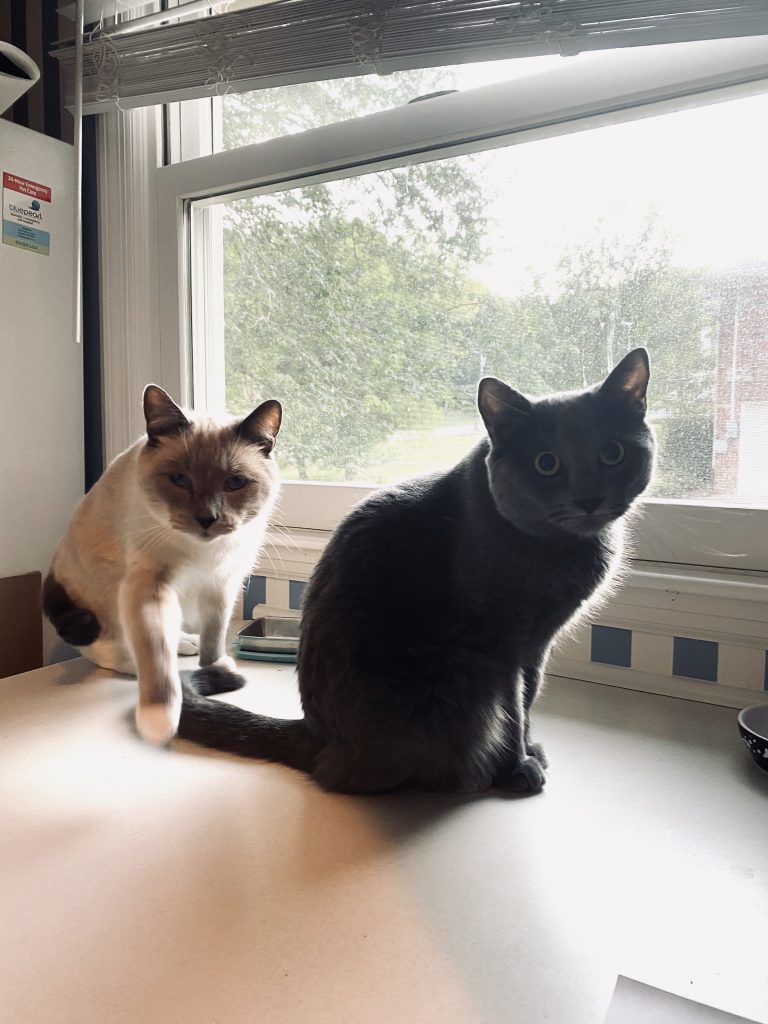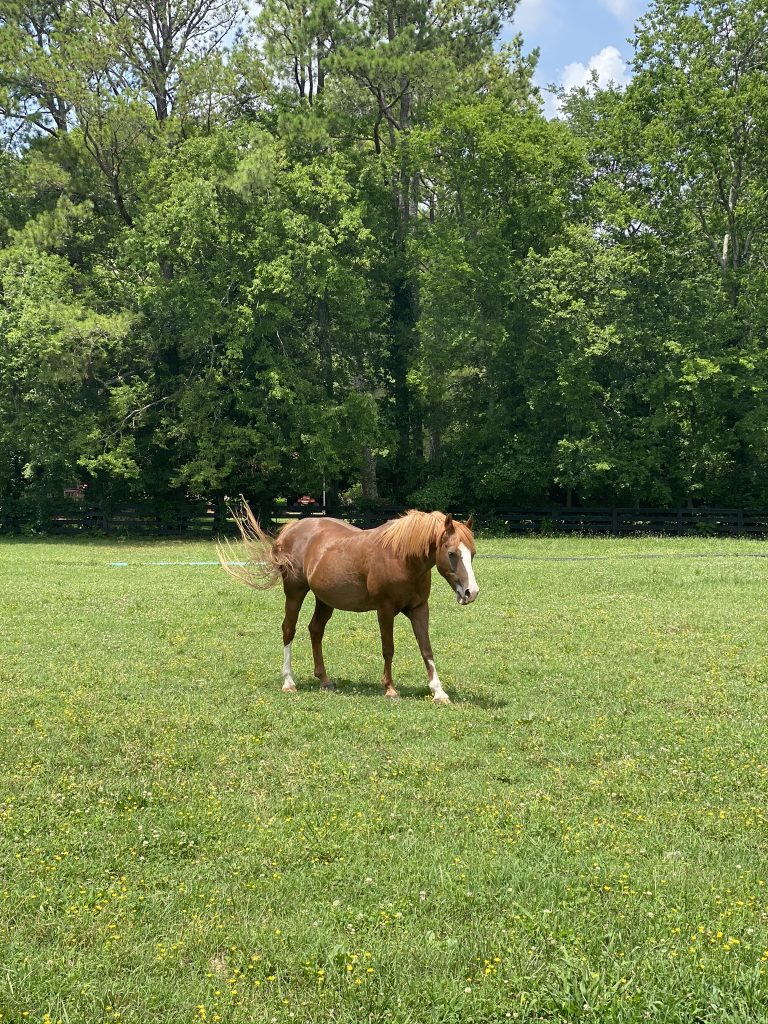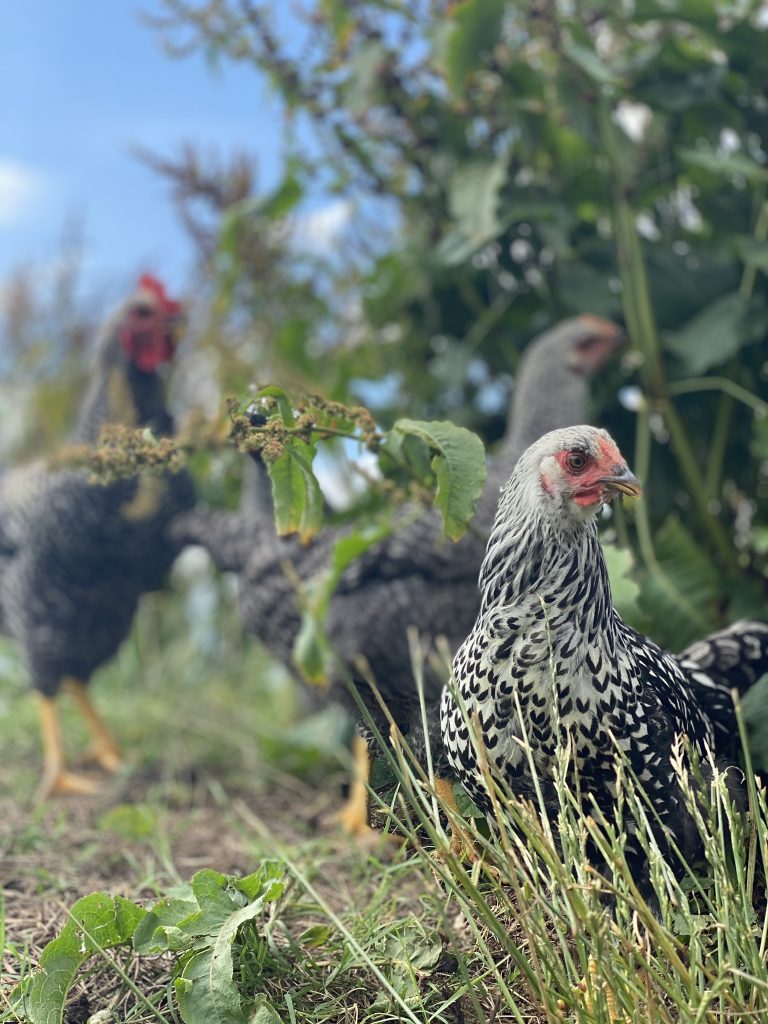 I was also able to get the first kayak paddle in of the year! My brother took my mom, I, and Michael to Center Hill Lake. We were able to paddle right up to Burgess Falls which isn't accessible via water all year so that was fun. Also, was happy to see my friends
Jenn and Ed
for a short time a couple times. They were passing through Nashville and we had a few socially distanced dinners together! Also, Max made a new friend.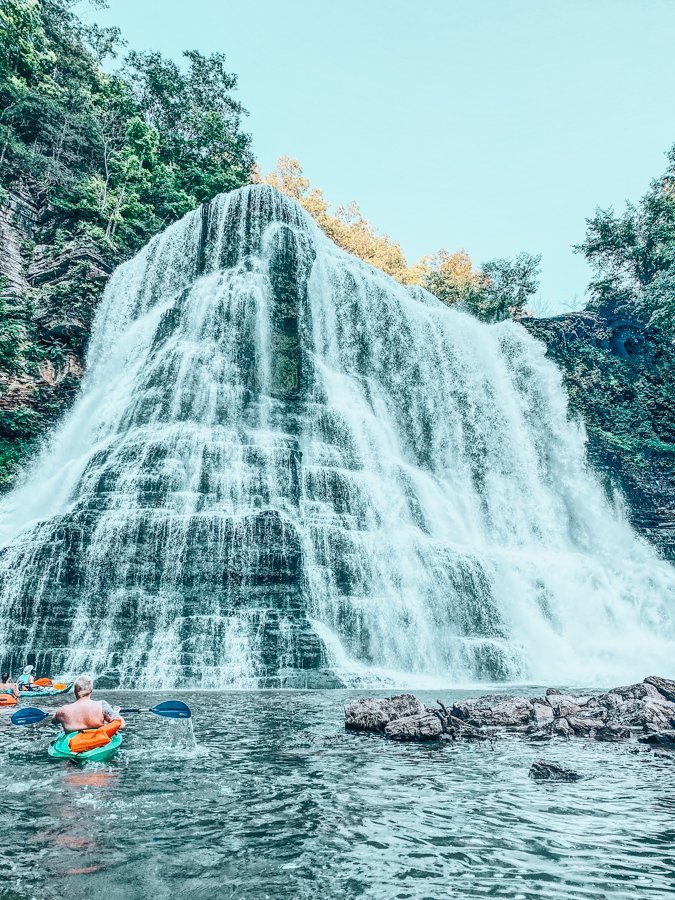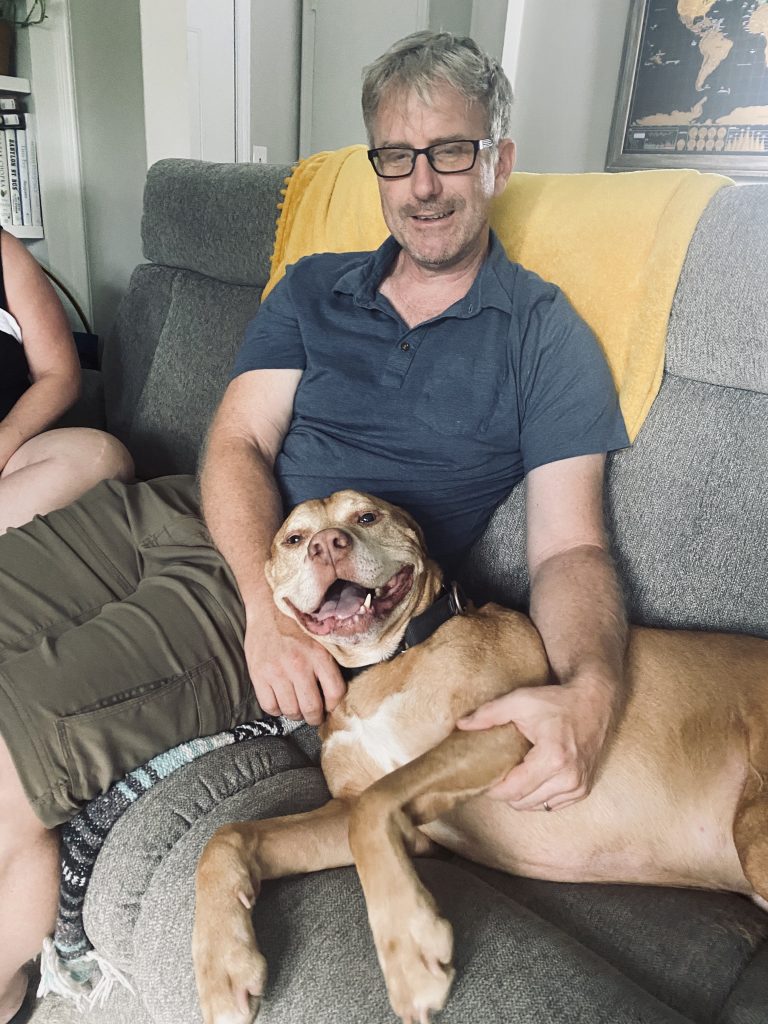 Where Was I Featured June 2020
I wrote a
complete guide to ocean conservation
for Impact Travel Alliance. I continued to write some super
fun and light-hearted pun posts
which were a nice break from the heavy stuff. Want to be an ally to the LGBTQ+ community?
Here's a piece
I wrote for Impact Travel Alliance.
Income Report for June 2020
Income
In June 2020, I earned a
total of $953.87
from my blog or projects obtained through my blog.
Affiliate Income: $12.46
Booking.com – $0
Amazon – $12.46
CJ – $0
Skimlinks – $0
Get Your Guide – $0
ShareASale – $0
Awin – $0
Ads: $31.41
Freelance Writing: $450
Freelance Projects: $0
Sponsored Posts: $460
Sponsored Instagram Posts: $0
EXPENSES: $202.66
Pinterest VA (for scheduling) – $90
Google Suite – $13.11
Tailwind (for Pinterest scheduling) – $14.99
Coschedule – $30
Adobe Stock – $30
Keysearch (for keyword research) – $13.60
Adobe (for editing) – $10.96
Net Income for June: $751.21
I'm pretty content with this given the circumstances.
Blog Traffic for June 2020
Really, really happy to see all these positive numbers this month. Every stat for all three websites went up a significant amount. I hope this is a trend.
Monthly sessions for Wild Hearted: 19,292 (+ 5, 434)
Monthly sessions for Oddities and Curiosities: 8,734 (+ 283)
Monthly sessions for Books Beans & Botany: 624 (-39)
Monthly page views for WH: 28,142 (+6,075)
Monthly page views for OC: 15,526 (+ 253)
Monthly page views for BBB: 1005 (-924)
Monthly users for WH: 17,851 (+4,856)
Monthly users for OC: 8,417 (+ 216)
Monthly users for BBB: 457 (+57)
Social media followers for WH: 68,459 (-116)
Social media followers for OC: 798 (+31)
Social media followers for BBB: 688 (+55)
Blog posts published/updated for WH: 5 (-3)
Blog posts published/updated for OC: 2 (+/- 0)
Blog posts published/updated on BBB: 10 (-7)
Blog Goals for June 2020 Recap
These were my goals for June and how I ended up doing.
Send 40 pitches. Did not complete.
Finish taxes. Complete!
Most Popular Post
My most popular post in June was this one about
the best things to do in the Smoky Mountains
for every season of the year.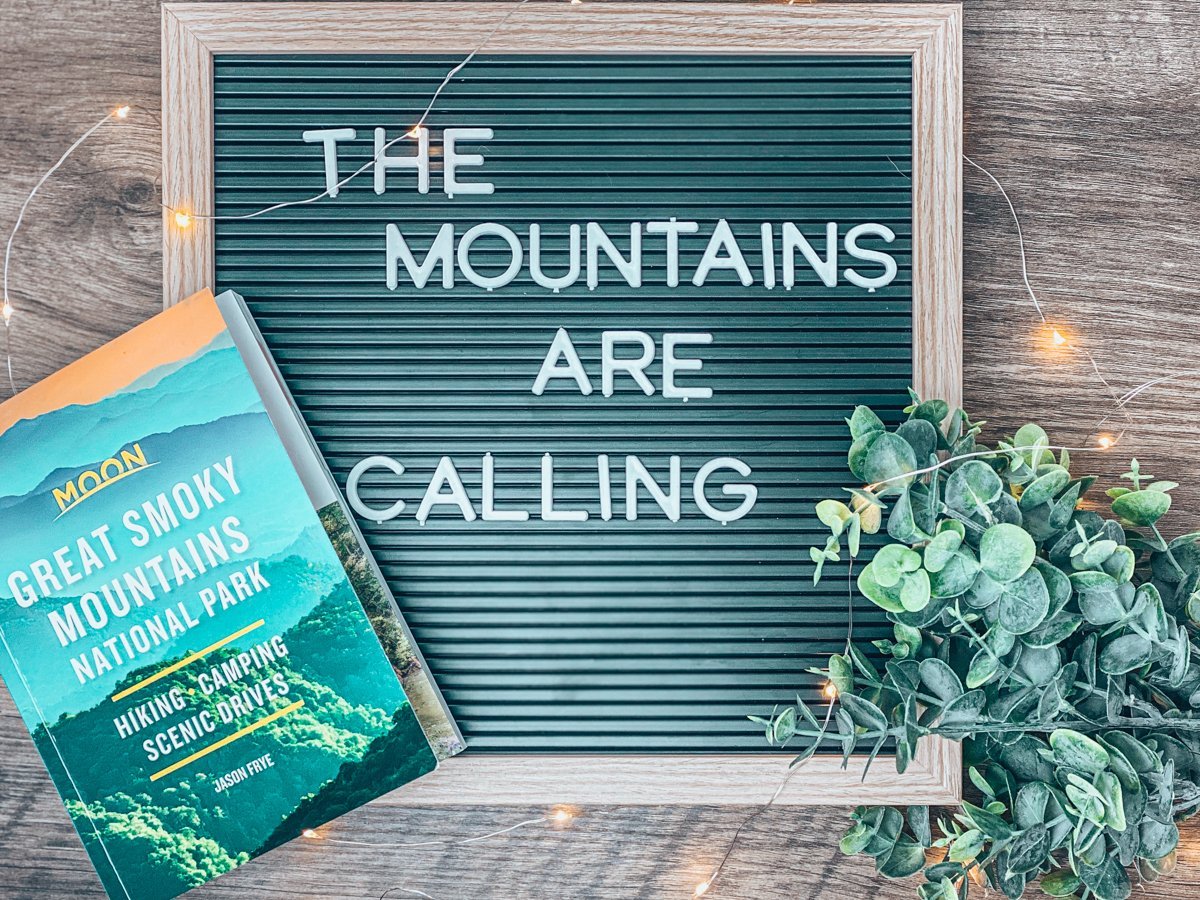 Other Posts Published in June:
Most Loved Instagram Post
You can follow me on Instagram at @wild.hearted.blog.
View this post on Instagram
What I Read This Month
I made a lofty goal to read 100 books in 2020. And, I'm happy to say, I've finished 39 books so far and I'm pretty happy about that!
I've made a goal to read 100 books in 2020. Join me on Goodreads and on my new blog which is all about books and plants and coffee to read in-depth reviews!
Head over there to see everything I read in June!
What I Watched in June
Well, at least no one can judge me on the number of movies and shows I watch now. Mr. Right – A woman (Anna Kendrick) comes to a crossroad when she finds out that her new beau (Sam Rockwell) is a professional assassin who kills the people who hire him instead of the intended targets. Toy Story 4 – Finally watched this! I feel like I tend to put highly anticipated movies off for a long time and I have no idea why. The Disaster Artist – An aspiring filmmaker Tommy Wiseau and actor Greg Sestero move to Los Angeles to look for Hollywood stardom. Using his own money, Wiseau writes, directs and stars in `The Room,' a critically maligned movie that becomes a cult classic. Diving with Dolphins – chronicles the making of Disneynature's Dolphin Reef, the story of a young Pacific bottlenose dolphin named Echo. From wave surfing with dolphins in South Africa to dancing with humpback whales in Hawaii, filmmakers go to great lengths – and depths – to shed new light on the ocean's mysteries. Shazam – We all have a superhero inside of us — it just takes a bit of magic to bring it out. In 14-year-old Billy Batson's case, all he needs to do is shout out one word to transform into the adult superhero Shazam. Still a kid at heart, Shazam revels in the new version of himself by doing what any other teen would do — have fun while testing out his newfound powers. But he'll need to master them quickly before the evil Dr. Thaddeus Sivana can get his hands on Shazam's magical abilities. MUST WATCH —->>>> 13TH – Filmmaker Ava DuVernay explores the history of racial inequality in the United States, focusing on the fact that the nation's prisons are disproportionately filled with African-Americans. Hemlock Grove – Based on the book by Brian McGreevy and executive produced by acclaimed horror master Eli Roth ("Hostel"), this Netflix original series revolves around the peculiar residents — and killer creatures — of Hemlock Grove, a dilapidated former steel town in Pennsylvania. The town is composed of people living in poverty and those who are extremely wealthy — and everyone has a secret. As sinister mysteries unfold, a seamier side of the town is exposed, placing suspicion on many and revealing that nothing is what it seems. The Great Gatsby – Midwest native Nick Carraway (Tobey Maguire) arrives in 1922 New York in search of the American dream. Nick, a would-be writer, moves in next-door to millionaire Jay Gatsby (Leonardo DiCaprio) and across the bay from his cousin Daisy (Carey Mulligan) and her philandering husband, Tom (Joel Edgerton). Thus, Nick becomes drawn into the captivating world of the wealthy and — as he bears witness to their illusions and deceits — pens a tale of impossible love, dreams, and tragedy. There's Something Wrong with Aunt Diane – There's Something Wrong with Aunt Diane is a 2011 documentary television film directed by Liz Garbus about the 2009 Taconic State Parkway crash. It premiered on HBO on July 25, 2011. Jeffrey Epstein: Filthy Rich – Stories from survivors fuel an examination of how convicted sex offender Jeffrey Epstein used his wealth and power to carry out his abuses. Dahmer – In this fictionalized, fragmented biopic of one of America's most notorious serial killers, Jeffrey Dahmer (Jeremy Renner) contemplates his latest potential victim, a young man named Rodney (Artel Kayaru). As Dahmer considers the fate of his prey, we see flashbacks to the events that led to the evolution of a monster, from Dahmer's tortured relationship with his father (Bruce Davison), to his first kill, to his patrolling of the gay bars of Milwaukee. Good Time – A bank robber stops at nothing to free his brother from prison, launching himself into a nightlong odyssey through New York's dark and dangerous criminal underworld. MUST WATCH —->>>> When They See Us – In 1989 a jogger was assaulted and raped in New York's Central Park, and five young people were subsequently charged with the crime. The quintet, labeled the Central Park Five, maintained its innocence and spent years fighting the convictions, hoping to be exonerated. This limited series spans a quarter of a century, from when the teens are first questioned about the incident in the spring of 1989, going through their exoneration in 2002 and ultimately the settlement reached with the city of New York in 2014. The cast is full of Emmy nominees and winners, including Michael K. Williams, John Leguizamo, Felicity Huffman, and Blair Underwood. Oscar nominee and Emmy winner Ava DuVernay co-wrote and directed the four episodes. The Night Clerk – A hotel clerk becomes the prime suspect when a woman is murdered during his shift. As the police investigation closes in, he makes a personal connection with a guest — but soon realizes he must stop the killer before she becomes the next victim. Love Life – Darby Carter embarks on a journey from first to lasting love, which includes the people she meets along the way. Eurovision Song Contest: The Story of Fire Saga – Two small-town singers chase their pop star dreams at a global music competition, where scheming rivals, high stakes and onstage mishaps test their bond. Soundtrack – This musical drama series explores the love stories that connect an eclectic group of people living in Los Angeles. Flashbacks reveal how the characters came to be in the present day, which often involves attempts at romance. The diverse and disparate members of the group have their lives told through the music that lives inside of their hearts and minds. "Soundtrack" features performances of songs by such musical legends as Whitney Houston, Dolly Parton and Joni Mitchell, along with contemporary artists like Demi Lovato and The Weeknd. The Fear of 13 – After more than 20 years on death row, a convicted murderer petitions the court asking to be executed. But as he tells his story, it gradually becomes clear that nothing is quite what it seems. Cold Case Files (Netflix reboot) – Masterful detectives utilize forensic science and criminal psychology to re-examine long-standing cases. Feel the Beat – After failing to find success on Broadway, April returns to her hometown and is recruited to train a misfit group of young dancers. MINDHUNTER – Catching a criminal often requires the authorities to get inside the villain's mind to figure out how he thinks. That's the job of FBI agents Holden Ford and Bill Tench. They attempt to understand and catch serial killers by studying their damaged psyches. Along the way, the agents pioneer the development of modern serial-killer profiling. The crime drama has a strong pedigree behind the camera, with Oscar-nominated director David Fincher and Oscar-winning actress Charlize Theron among the show's executive producers. Before I Fall – Samantha Kingston (Zoey Deutch) seems to have it all: popularity, a loving boyfriend (Kian Lawley) and a seemingly perfect future. Everything changes in the blink of an eye when she dies in a car crash but then magically wakes up to find herself reliving the same day over and over again. As Samantha tries to untangle the mystery of a life derailed, she must also unravel the secrets of the people closest to her and discover how the power of a single day can make a difference.
Currently Listening To…
My Favorite Murder podcast!
Coming Up in July 2020
I am going to get some scuba diving in this month. However, I'm literally going to dive and that's it. No more exploring or being around people.
I also hope to get in some more hiking and kayaking this month.
Lots of reading, lots of enjoying the company of my boyfriend and dog, and lots of writing (hopefully!)
How are you spending July?
Latest posts by Ashley Hubbard
(see all)