This post may contain affiliate links, meaning if you book or buy something through one of these links, I may earn a small commission (at no extra cost to you!). Please see my disclosure.
Singapore and Malaysia are just a stone's throw from each other. If you're visiting the world-famous Southeast Asian city-state, you can also easily tick another country off your bucket list.
In this article, we'll explain the ways that you can make the hop, skip, and jump from Singapore to Malaysia with ease. We'll cover the things you'll need at the border as well as all the ways to traverse the short distance between the two countries.
How Easy Is it to Travel From Singapore to Malaysia?
Thousands of people travel from Singapore to Malaysia every year. It is, in fact, one of the world's busiest border crossings. As you might imagine this means the journey to and between the two countries isn't all that arduous.
The two nations are separated by the Johor Strait which runs between Singapore Island and the Malaysian mainland. This natural channel is only 10 miles wide, therefore there are plenty of options to make the journey across.
Making day trips across the water is popular for both foreign tourists and residents living close by. Many people drop over the border to visit Legoland Malaysia in Johor and thousands of migrant workers make their daily commute across the frontier daily.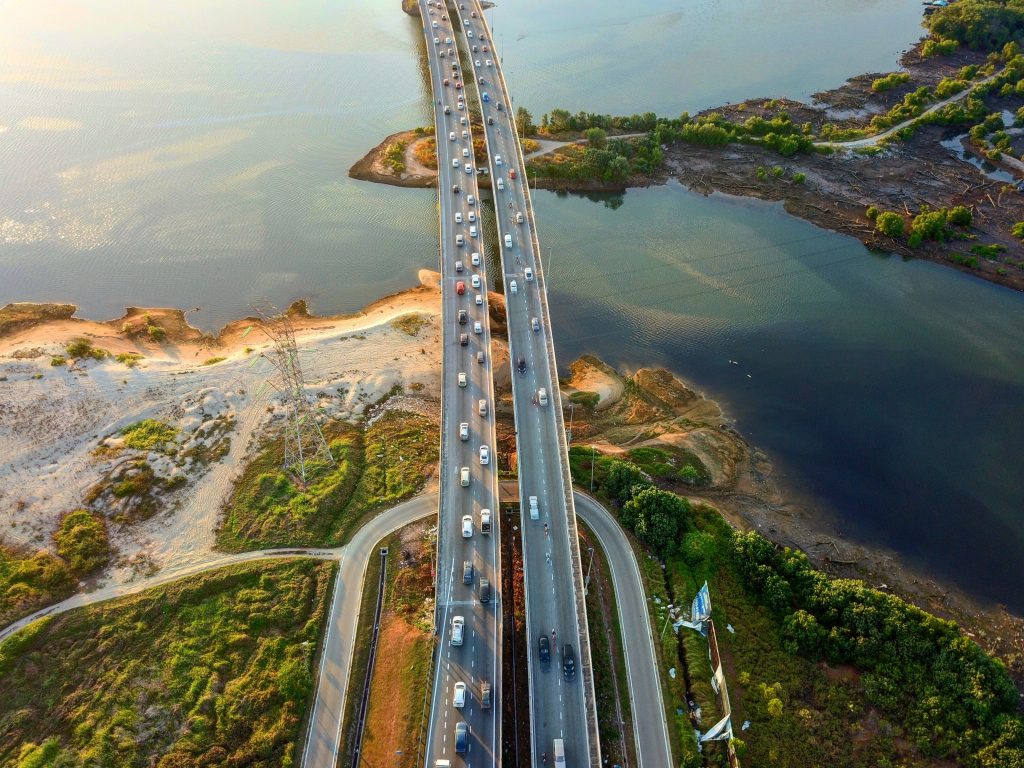 Singapore-Malaysia Border Crossing Checklist
Of course, the most important item you'll need on your trip from Singapore to Malaysia is a valid passport. This is an international border crossing after all and you'll need to show your international ID before being allowed to enter Malaysia or Singapore.
When making the crossing it's sensible to keep any entry or exit cards that are given at the border. These might be needed when you make the trip back after.
The passport you bring must have more than 6 months of validity remaining. Otherwise, you might be prevented from entering either country.
You should also make sure that you have any visas necessary to enter Malaysia. Many travelers can enter the country for 90 days without registering for travel authorization first. However, before you visit it's important to check the requirements for your nationality prior to making your trip, to ensure you're fully set to travel.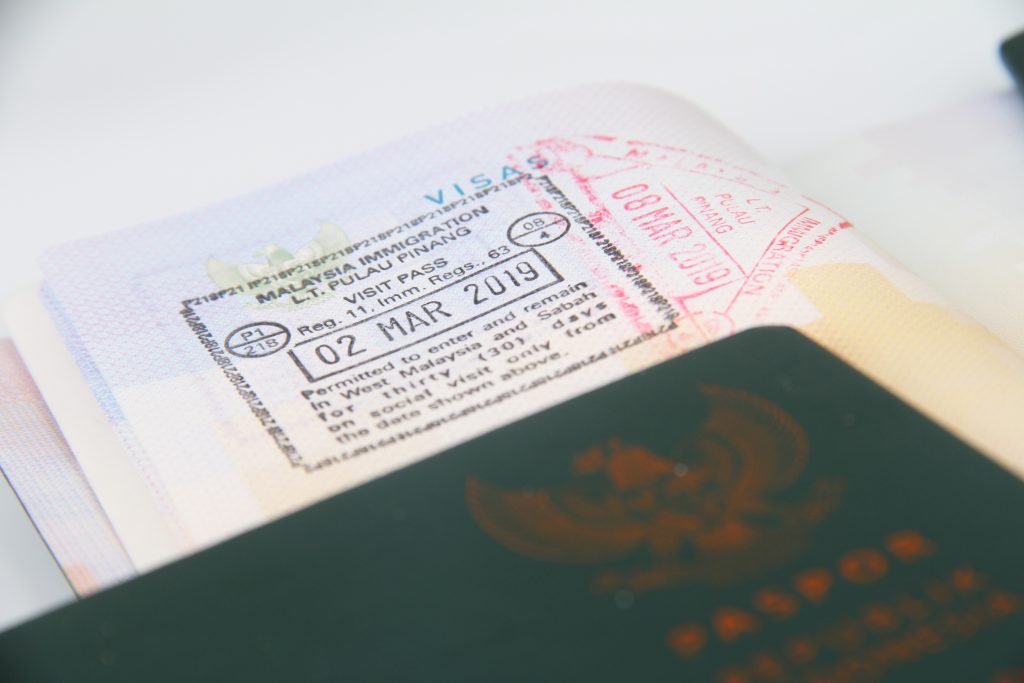 It's really important to make sure that you are traveling with the same passport used to enter Singapore. Otherwise, you could cause some confusion at the border crossing when you leave and re-enter the country.
If you had a pre-arranged visa to enter Singapore it's also advisable to check if you are permitted to exit and re-enter the country. If not, you may not be allowed back into the city-state and you may need a brand new visa to come back in.
How to Cross the Singapore Malaysia Border
When you've got all your documents ready and a plan set, you're ready to cross the border between Singapore and Malaysia. There are a few ways that you can get over the frontier, read on below to find out how you can safely get between the two countries.
By Car or Bus
There are two land crossings from Singapore into Malaysia. The first and most important of these is the Johor Singapore causeway in the north which carries 350,000 people across per day. This was joined in 1998 by the Malaysia-Singapore Second Link.
These bridges allow passengers to journey between the two countries by car and bus. There are 3 major bus routes that tourists can use to make this journey which include:
Causeway Link CW2
SBS Transit 170
The Singapore-Johore Express
Traveling by bus between the two countries is a cheap and convenient way to make the journey. Ticket prices are under S$5 and buses run regularly between around 5 am to midnight.
When crossing the Johor Singapore causeway or Malaysia-Singapore Second link by bus, you will need to disembark twice. This allows border guards to perform document checks and customs formalities when leaving and entering each respective country.
By Plane
Naturally, there are regular flights running from Singapore's airport to Malaysia daily. However, this is a more costly way of hopping across the border. Still, if you're planning to travel quite deep into Malaysia (such as across the sea to Borneo), then this might help you cut down the journey time.
By Boat
There is a ferry service that runs between Malaysia and Singapore. This is operated by Limbongan Maju and makes the 50 minute journey from Changi Ferry Terminal to Tanjung Belungkor regularly.
It runs twice daily on weekdays from each departure point, once in the morning and once in the evening. However, at weekends it operates a more frequent service with up to four voyages per day.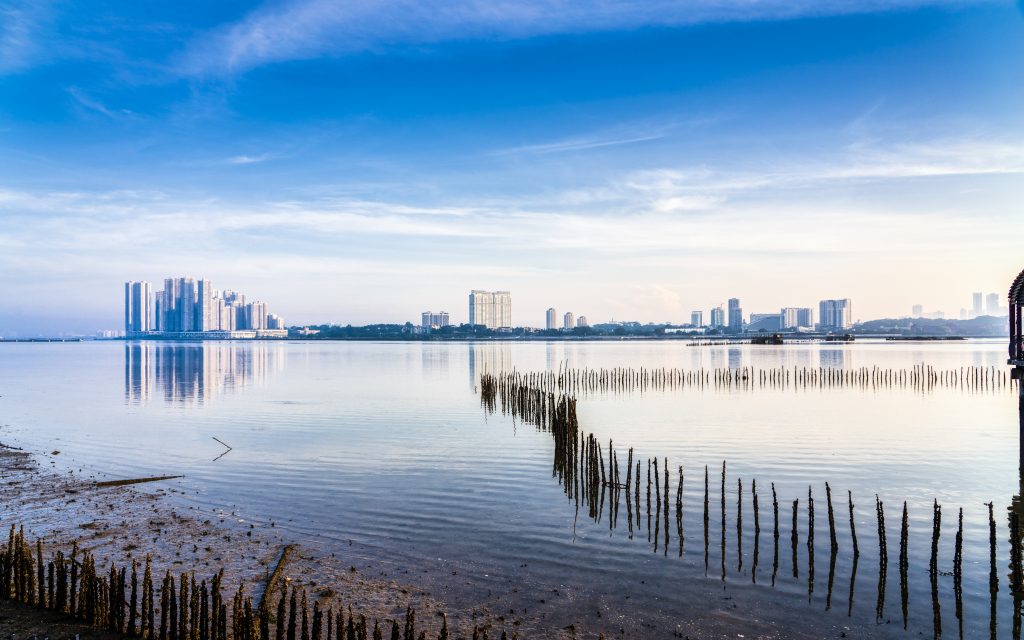 By Train
There is a rail bridge connecting Malaysia to Singapore allowing tourists to enter and exit the countries by train. This is a more comfortable if slightly expensive way to get around.
It's possible to catch a train from the Woodlands checkpoint border crossing to the Malaysian mainland. However, there are also trains that run all the way to Kuala Lumpur, within 6 and a half hours journey time.
Be aware that the trains between Singapore and Malaysia are not as frequent as buses. Make sure to check the timetables before starting your journey.
Similarly to bus travel, tourists and passengers will need to disembark on two occasions. This is to complete the necessary border checks for both countries.
Making the journey between Singapore and Malaysia is thankfully quite an easy process given their close proximity. It's well worth getting two countries for the price of one globetrotting trip by making this crossing, so don't miss out.
Latest posts by Ashley Hubbard
(see all)