This post may contain affiliate links, meaning if you book or buy something through one of these links, I may earn a small commission (at no extra cost to you!). Please see my disclosure.
It's been a little while since I've introduced y'all to someone so I'm excited to publish this interview with a fellow vegan, house sitter, author and the founder of T.O.F.U. Magazine. As you can imagine, he's got a lot going on and find his long-term travels and stories inspiring.
Tell us a little about you, Ryan. What do you do?
I'm a long-time traveller and vegan who has been hopping mainly between Thailand and Vietnam for almost four years now. During this time, I've been house sitting and also working on my independent publication, T.O.F.U. Magazine.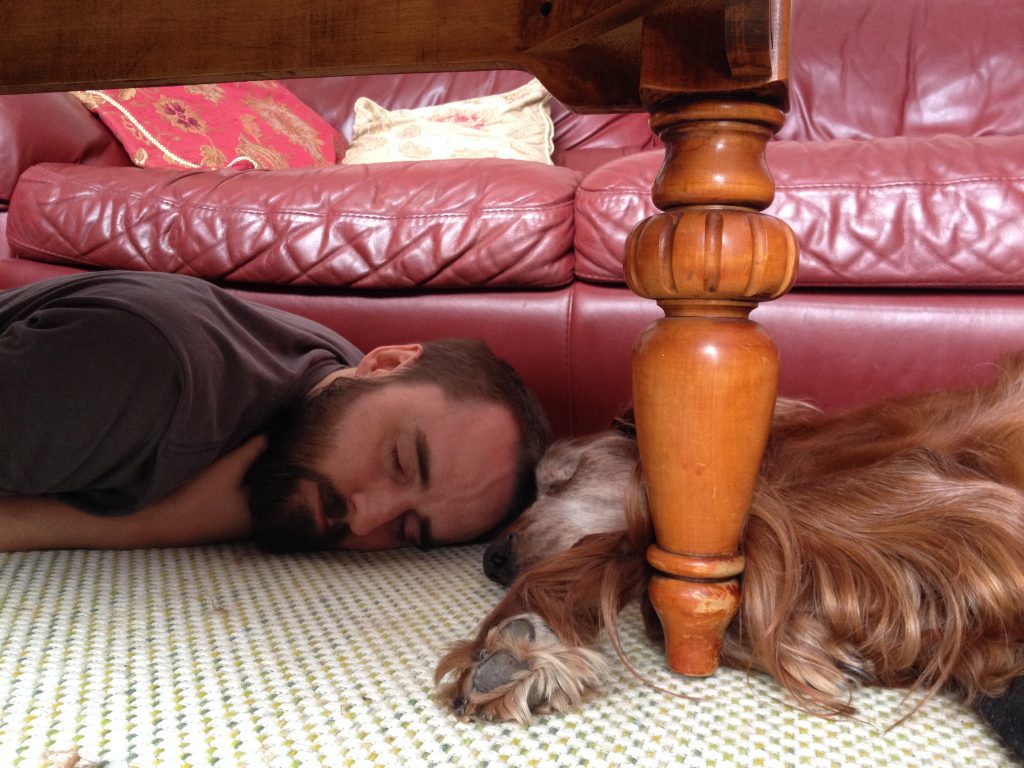 As a fellow vegan, what do you find difficult about traveling as a vegan?
I've been vegan for over a decade now, and I've spent lots of time travelling in one way or another. Plus, I've also done plenty of my vegan-ing in smaller towns and not-so-common spots for vegan food, so I've adapted to the feast or famine situations that can come up as you go from one place to another.
More recently, I've been mainly house sitting, which means I usually have access to a kitchen and some basic grocery items, including beans and rice. So, I have to admit that being vegan while travelling hasn't been too difficult. Granted, I've had some moments where I've gone hungry longer than I would have liked, but generally I always ended up finding something to eat before too long.
Of course, now that I've been in SE Asia for years, it's possible that I'm looking back on other travels with rose-coloured glasses since around here, especially in Vietnam, it's easy to find a veg option and sometimes the difficult part can be picking which one you want to visit and then deciding on what you want to eat!
Does being vegan determine what house sits you will and won't take?
I can't say being vegan has really played a big part in what sits I choose. However, I have certainly been more excited to apply for a sit when I found out at least one of the home owners was vegan. Outside of that, I don't think it's my place to judge the homeowners for what they feed the animals, so I usually just follow instructions and that's that.
What inspired you to start house sitting? How and when did this happen?
Honestly? I saw it as a cheap way to travel, and it also meant I could be around lots of animals while I did so!
Basically, it was a means to an end, and the option kind of showed-up on my radar right around the time that I was trying to figure out a new direction in my life. In late 2014, I quit my job and moved to Costa Rica, but then, after I went home to Canada for Xmas, I found out that the friends I had been sharing an apartment with in CR had moved to British Columbia for work. So, my plans to return to Central America to escape winter and the higher cost of living in Canada were foiled. With the threat of frostbite and a dwindling bank account hovering over my head, I knew I wanted to do something else. Thankfully, my sister spotted an ad for Trusted Housesitters (or perhaps I did, we still kind of debate who it was) and told me I should consider it.
With that as my new goal, I decided I would be better off trying it in a bigger city, and heading in the direction of my friends from CR seemed like a good enough option. In order to get there, I spent the winter mapping-out a promotional tour for the magazine that saw me going as far south as Texas before heading-up to British Columbia in the spring, but that's another story.
Where do you look for house sits? Anywhere in the world? Do you plan on a location first or find the sit first?
When I started, I focused on British Columbia, Canada since I was staying in Vancouver and I had friends and family who could offer me a couch or bed when I didn't have a sit. As I mention in my book, having this fallback plan is incredibly important when you start since getting that first sit (and even the initial bunch after) can be difficult.
However, once I had enough good reviews and felt I was ready to go further, I booked a sit in Toronto, Ontario before spending some time back home in Newfoundland and Labrador. I'm not sure when it happened exactly, but I did eventually confirm a sit in Dublin, Ireland, as well as one in Athens, Greece, and that was all I needed to start preparing to go international. At some point later, I confirmed a sit in Ho Chi Minh City, Vietnam for awhile after my Greece sit, and I figured I would just fill-in the gaps along the way. I managed to do that eventually by spending time with a good friend in Sweden before doing a sit in a small town in Turkey. After that, I did the long hop to Bangkok, Thailand, and I've been in SE Asia ever since (minus a trip home to visit).
Now that I'm somewhat settled in SE Asia, I tend to be much pickier than I was at the start when I would take anything around the area that I was in or near a place that I knew I would be heading.
Are you a full-time house sitter or do you have a home base?
For four years or so, I didn't have a home base, but I've now moved-in full-time with my partner here in Ho Chi Minh City, Vietnam. I've been joking that I semi-retired from house sitting just after I released a book about it, and there's some truth to it. However, I do plan to continue sitting in the future. it'll just be more for fun than necessity, and my partner will ideally be able to join me. We've already had a few staycations here in the city, and she's visited me at one of my regular spots in Chiang Mai, Thailand, so who knows where we'll end up down the road. Well, whenever travel becomes a regular thing again. Or if it ever does.
Have current global events changed that answer?
I was actually lucky to have planned a three-month break in Ho Chi Minh City with my partner just before things got bad on a global level. So, when things started to fall apart in terms of travel and the listings here in SE Asia basically fell to zero, I was in an okay position.
Do you see house sitting changing due to current events?
House sitting has certainly changed right now due to the pandemic, and I'm not sure when it will pick-up again. I suspect people will focus more on local travel, and they will still need house sitters to do that, but the ability for house sitters to travel the world may not be a thing for a long time. It's hard to tell what travel will be like as things start to move again, but if it comes with higher prices and restrictions such as mandatory quarantines, it's likely that the number of sits available in smaller areas will dwindle. I can't imagine places like New York City, London, Paris, etc. running out of options, but those places are also hard to get bookings in due to the competition. In fact, the pandemic may make it even harder to get sits there if their overall number decreases.
Do you look for specific types of sits – animals, length, location?
Outside of Thailand, Malaysia, Vietnam, Cambodia, Myanmar, and Laos, I haven't considered any other country for years because the cost to get there would just be too much. Plus, the cost of living in this area is much more appropriate for my current budget.
Other than that, I preferred longer sits when I didn't have a home base, but now I would aim for something that only goes for 2-3 weeks most likely.
As for animals, basically all of my experience is with cats and dogs, so I stick to those. I've dealt with as many as six dogs in one sit, ten cats in another, and a family of four dogs and five cats a few times, so I'm not that concerned about how many animals there are. It just means more litter boxes and cuddles really!
What are the benefits of house sitting? Any amazing experiences stand out?
Spending time with and getting to know so many animals is probably the biggest benefit. Saving a significant amount of money on accommodations while travelling is probably second. Otherwise, house sitting has also led to me spending time in places I never planned on visiting, including Turkey. To this day, the sit I did there is one of my favourites, and Istanbul is a city I would love to return to again and again. During the sit, I spent my mornings waking-up to the call to prayer echoing through the valley, ate breakfast with two dogs sitting next to me as I looked out from the patio above the pool in a private villa, and I took daily walks through the hills with 2-4 neighbourhood dogs joining us. Oh, and I also got to finally watch most of The Sopranos thanks to the home owner's good taste in DVDs. Years later, I finally watched season six thanks to another house sit that had HBO OnDemand.
Outside of Turkey, I've had countless other great experiences, due to the location, the home, and/or the animals. Needless to say, I've had my heart stolen by plenty of furballs over the last bunch of years, and I've been lucky enough to see some of them multiple times as I've sat for the home owners over and over.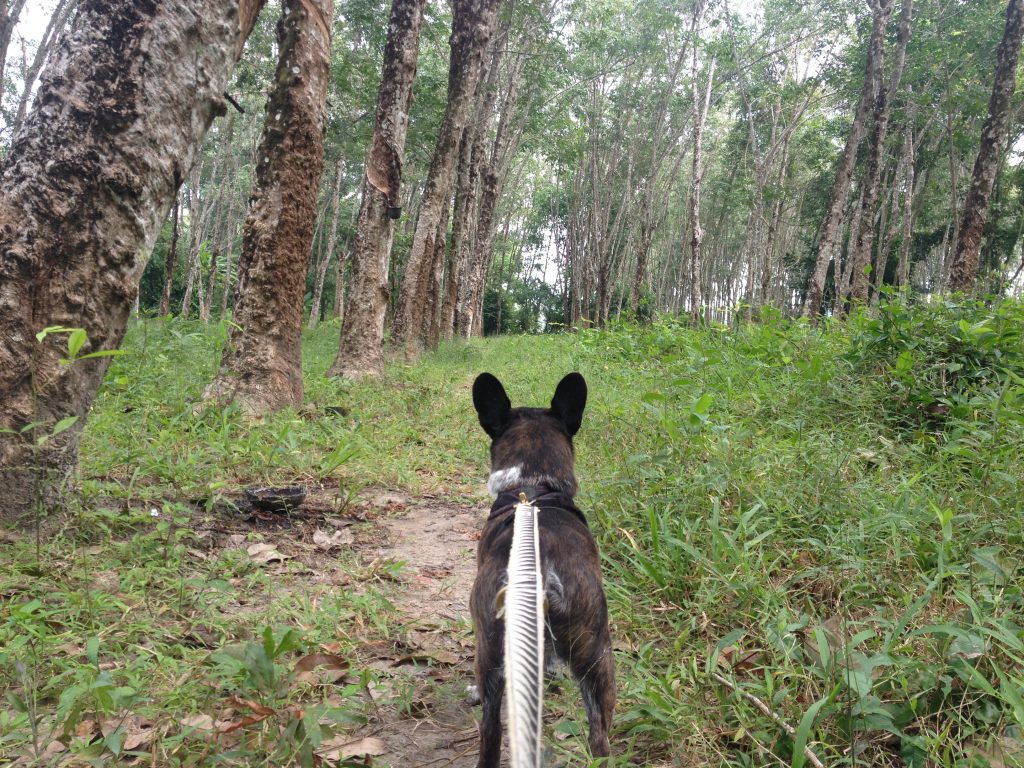 What are the cons of house sitting? Any negative experiences stand out?
Sadly, sitting for the same home owners over and over also led to some of my negative experiences, and it made me realize one of the major cons of house sitting: death. In fact, it was due to a number of bad circumstances last year that I ended up writing my book since I felt that people considering house sitting should be aware of the fact that it's not all puppy cuddles and purring cats.
At the start, simply getting a sit is the hardest part, but if you keep at it that will get easier. Unfortunately, the longer you house sit, the more likely you are to be faced with the loss of an animal. Hopefully, this won't be directly related to something you did, but it could still happen. Last year, I lost five, and one of them passed away while I was doing the sit. Thankfully, the homeowner was with me at the time, so I at least didn't have to write or call them to give the bad news while they were on vacation. Regardless, I had never really dealt with death directly before that (full-time travel helps to keep such things at a distance), and I'm still trying to process it in some regard.
What are your tips for people wanting to start house sitting?
Without going into too much detail (I do more of that in my book), I would suggest having a plan so that you're not stuck without somewhere to stay while you're working on getting bookings. As I mentioned earlier, that first while isn't going to be easy, so you can't assume that you'll just sign-up, apply, and be on your way to a beautiful studio suite in London within a week or two. It's most likely not going to happen. So, plan accordingly.
Also, if you have an idea of where you want to go in the next few months or even within the year, start looking at listings for those places as soon as possible. Even if you're not going to apply to them, it helps you get an idea of whether or not a place is popular in terms of available sits and it also gives you an idea of what kinds of sits will be available.
What is T.O.F.U. Magazine? What made you create it?
The simplest answer to this question is that T.O.F.U. is a pro-intersectional, anti-oppression publication that pushes the conversation beyond the plate. Basically, T.O.F.U. isn't your typical vegan media outlet. Depending on who you talk with, and what your own views are, that can be either a good or bad thing. That being said, I've been publishing the magazine and promoting various causes for over a decade now, so I'm beyond worrying about whether or not everyone agrees with my belief in riots over recipes and food justice over filters. 😉
Initially, I created it with a former partner because we had already done two small cookbooks and a dining guide to Halifax, Nova Scotia that had sold relatively well. So, for whatever reason, we felt the next logical step was to start a magazine. After the relationship ended, I chose to continue with the magazine, and I've been doing it ever since.
Anything else you're working on right now?
Right now, I'm working on finishing-up the T.O.F.U. Talks: #OurNewNormal podcast, and I'm then hoping to start turning previous T.O.F.U. Talks into a more general podcast. Once I have those episodes posted, I'll ideally be creating new ones as I continue to connect with vegan people, businesses, and organizations around the world to talk about a variety of issues.
Of course, I also have to pay my bills, which is why I'm happy that I've started a social media contract for an exciting kid's product that a good friend is working on bringing to market. I can't really explain anything about it, but it's been a fun thing to be involved with, and getting paid to do it makes it even better.
Where can we find you?
If folks want to find out more about house sitting or see what I'm up to lately, they can find me here: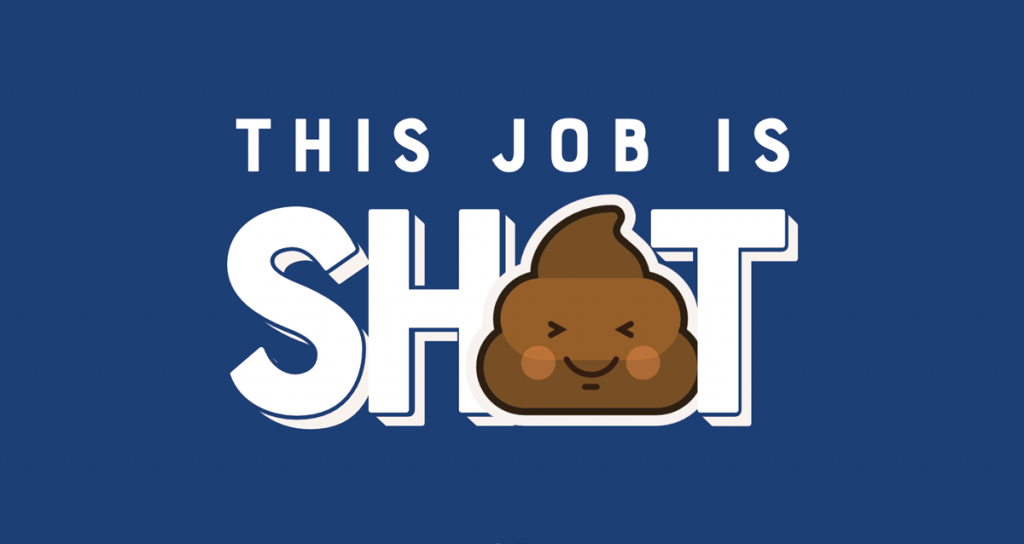 If anyone wants to learn more about T.O.F.U., they can check out the magazine here: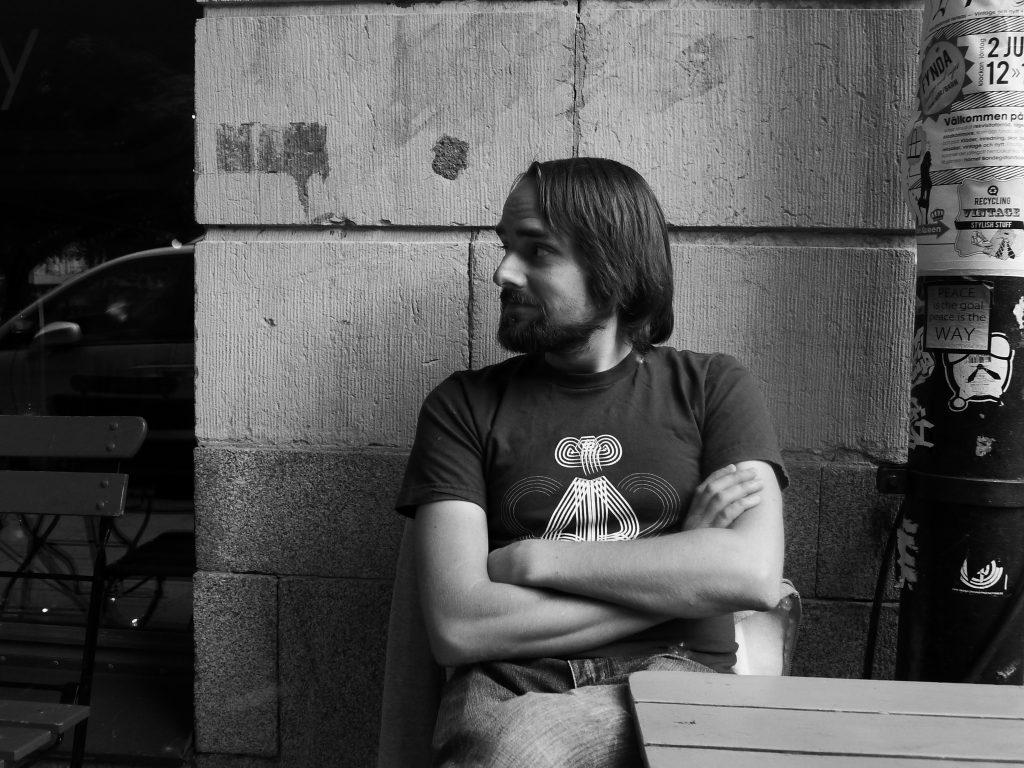 About Ryan – Near the end of 2014, Ryan Patey quit his job in Canada to pursue his own endeavors while traveling the world. While such a move doesn't raise nearly as many eyebrows these days as it would have a decade or so ago before the digital nomad era, how Ryan decided to do it was still a little unusual.
In order to stick with a considerably tight budget, Ryan chose to start house sitting and avoid paying for hotels and hostels while he hopped between countries. Just over five years after he started, Ryan has completed over 50 sits, been nominated as a runner-up for House Sitter of the Year with TrustedHousesitters, and traveled across North America, Europe, and Asia looking after dozens of cats and dogs. He's heard the call to prayer echoing over a small-town valley in Turkey, been woken-up by market vendors steps away from a sit-in Greece, and had breakfast with deer in a forest retreat in Canada. Now, situated in SE Asia, Ryan bounces between Thailand and Vietnam avoiding winter back home and still trying to keep his wallet
happy.
Latest posts by Ashley Hubbard
(see all)