This post may contain affiliate links, meaning if you book or buy something through one of these links, I may earn a small commission (at no extra cost to you!). Please see my disclosure.
Indian Rocks Beach Hotels // Caypointe Villa
When I decided to take part in the Florida Superior Small Lodging road trip and decided which part of Florida to visit, I found out I would be staying at CayPointe Villa in Indian Rocks Beach. I had never heard of Indian Rocks Beach and thus, never heard of the Villas either. I decided not to look into the accommodation much before visiting as I wanted to be surprised and I definitely was beyond surprised!
Visiting beaches all over Florida is something I grew up doing – we probably went to Florida every summer. Destin, Panama City, Sarasota, Miami, Clearwater and the list goes on. I've been lucky enough to visit a great deal of the Florida beaches, but nothing is quite the same as actually staying on the beach. Going to sleep with the balcony door open so you can hear the waves all night, sitting on the beach to watch the sunset, waking up to the sun rising – all reasons why staying beachside is the way to go!
Cay Pointe Villa is comprised of four villas, the on-site manager's villa, and the office. The villas are set up like apartments, two upstairs and two downstairs with a huge beachside patio for all visitors to use.
---
The Room
The villa was not just a room, but was about the size of most of the places I've lived in my life – no joke! It was wonderful – a full-size kitchen, dining area, living area, two bedrooms, full bath and a very large balcony. There was easily enough sleeping space for 8-10 people.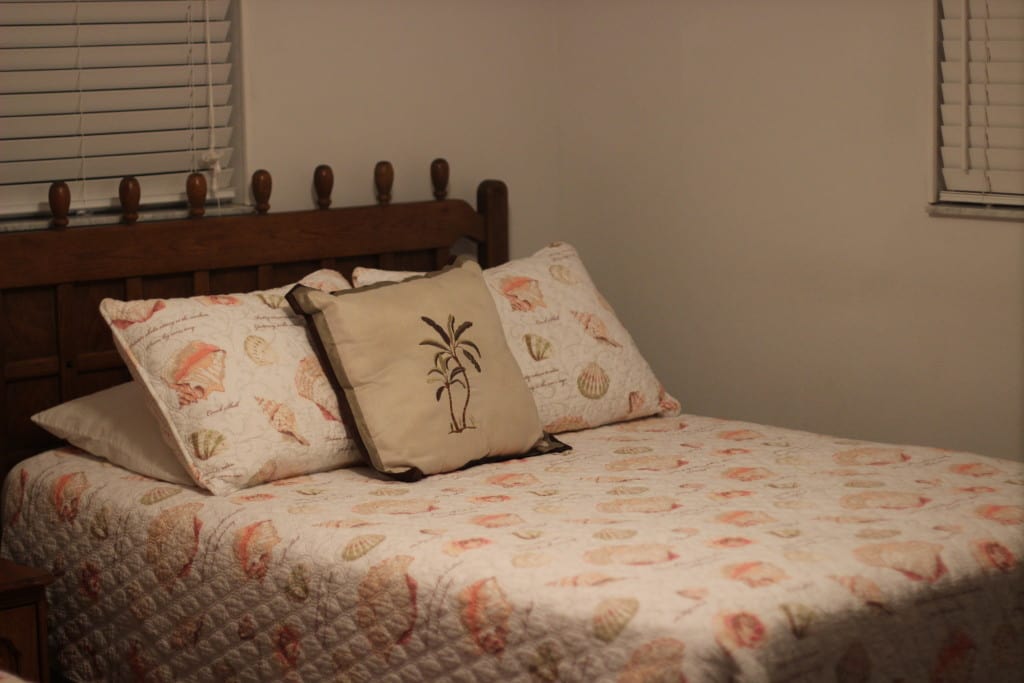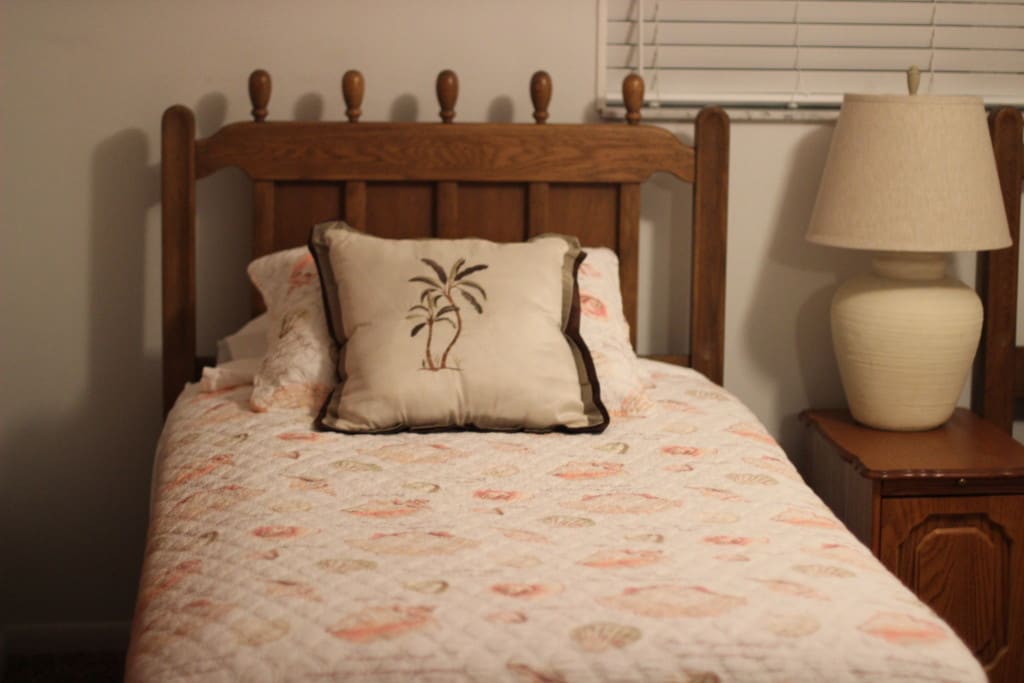 ---
The Service
What really makes CayPointe Villa special though are the people who run it – Lynn, the original owners' daughter, and her two resident managers, Carol and Bill really make you feel like family. Before arriving, I had several questions and e-mailed back and forth with Lynn – she made every effort to help out and answer all of my questions.
When we arrived, it was after office hours and so we headed straight into our villa. We were in our room for 5 minutes before Carol called our villa to welcome us to CayPointe! She made a point to say hello, let her know if we needed anything and that there are two chairs on the beach for us to watch the sunset if we wished to join them.
Also, on Friday nights they have a CayPointe social where several people that Lynn, Carol and Bill know as well as any CayPointe guests meet up on the patio/beach to have wine, appetizers and watch the sunset.
---
Proximity & Environment
Indian Rocks Beach is a quieter and calmer stretch located right in between St Pete and Clearwater. Making it perfect to explore St. Petersburg, Clearwater, Dunedin, Caladesi Island State Park, Honeymoon Island State Park and even Tampa.
---
Favorite Take-Away
The sunsets were definitely the best part of my stay at Caypointe Villa! Definitely consider it when deciding on Indian Rocks Beach hotels.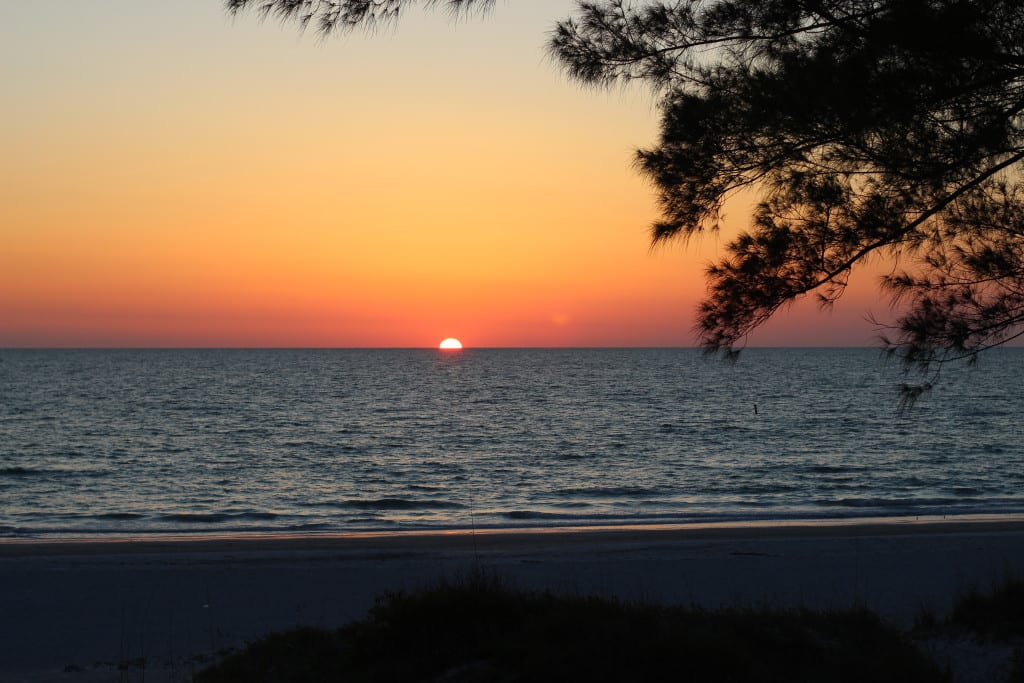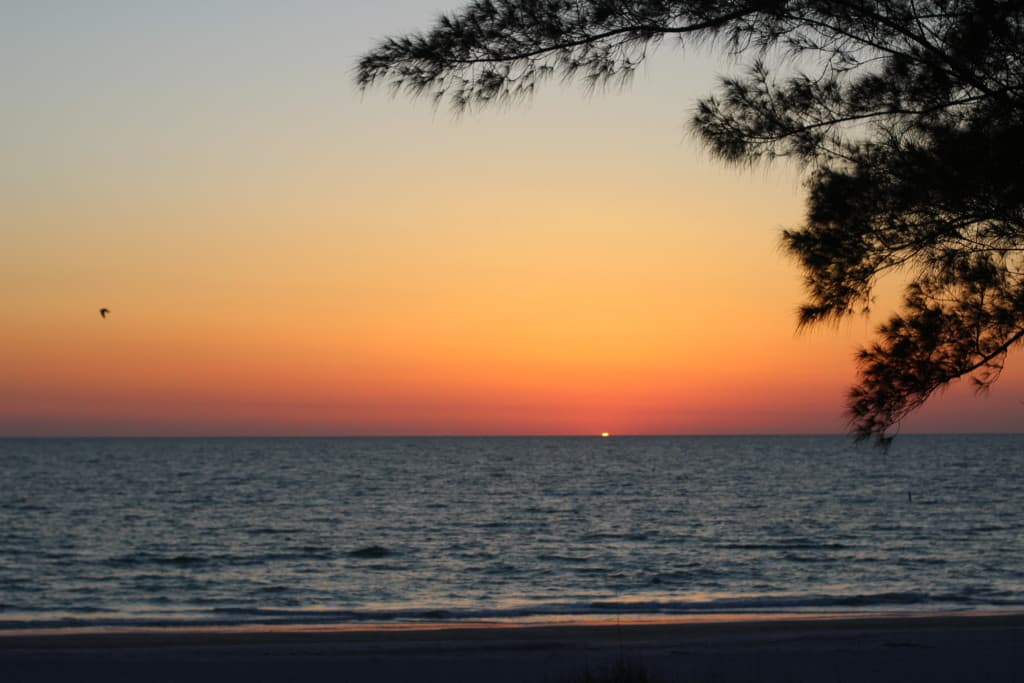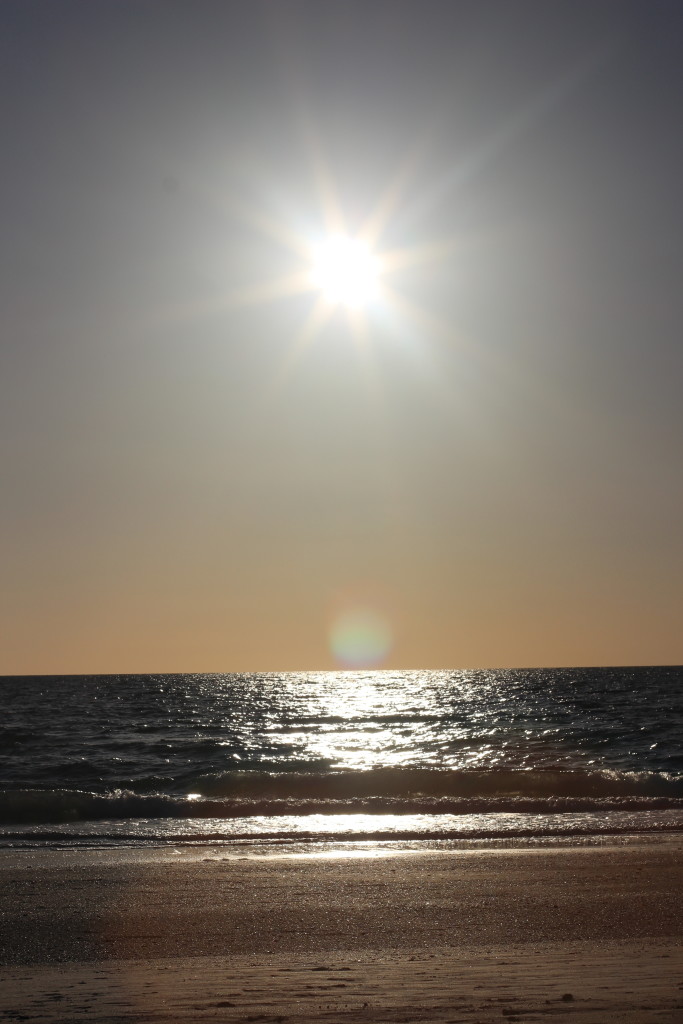 What to Pack for the Beach
See my beach essentials post for more information on what to pack.
Have you ever been to Indian Rocks Beach?? Tell me about it in the comments below ↓↓↓
Want to see reviews for Indian Rocks Beach hotels? Check out reviews here and book here.
Looking for a guidebook on the area? Here ya go!
What else have I written? You can find more Florida posts here.
Like this post? Have Questions?Hit me up on Facebook | Twitter | Instagram | Pinterest | Email
Thank you to Caypointe Villa for hosting me on my stay. As always, all opinions are my own and I will never promote something I don't personally use and believe in, regardless of who foots the bill.
Also, some of the above are affiliate links and I will earn a very small percentage of the sale if you purchase through them at no extra cost to you. Thanks for supporting A Southern Gypsy!
Latest posts by Ashley Hubbard
(see all)