This post may contain affiliate links, meaning if you book or buy something through one of these links, I may earn a small commission (at no extra cost to you!). Please see my disclosure.
This is a guest post written by fellow travel writer Sammi Egan.
Dorset – The English County you Shouldn't Forget to Visit
When I meet people travelling and tell them I'm from Dorset, I then usually have to explain where that is by saying it's around 200 miles south of London, but not as far south as Devon and Cornwall. For that reason, I decided to compile a list of things that you should know about in Dorset.
Dorset is so small that it has no motorways, or cities. Old fashioned ideas about opening hours still exist in Dorset- for example, the pub I work in opens on a 12-2:30/6:30- 11 shift daily (except Sunday nights all year around, and Mondays in the winter) – as the villages often have less than a thousand people living there.
Recently the county's dark skies were featured on BuzzFeed with @DorsetScouser's awesome photos of the starry night's sky.
Places To Visit In Dorset
Sherborne
Starting closest to me, I'll begin with Sherborne. The town is home to less than 10,000 people and is famous for its quaint High St, named Cheap St, its historic Abbey and its two castles.
Yes, you read right, we have two castles; the first is a 12th Century fortification, built by a bishop and later acquired by Sir Walter Raleigh. Sir Walter Raleigh was of course a favourite of Queen Elizabeth I, and was awarded the estate of Sherborne as a reward for the things he discovered and brought back from the New World. After acquiring what is now known as The Old Castle and trying to modify it, he decided to instead build a new one on its land which was then used as a deer park. The Castle has been extended and modified by the Digby family who have owned it since 1617. The Castle and its grounds have been open since 1969 and it is possible to get married there, or simply take a stroll around the beautiful gardens which were landscaped by Capability Brown. Each year the Castle holds a Fireworks display, and on the first bank holiday in May there is Country Fayre held in the grounds.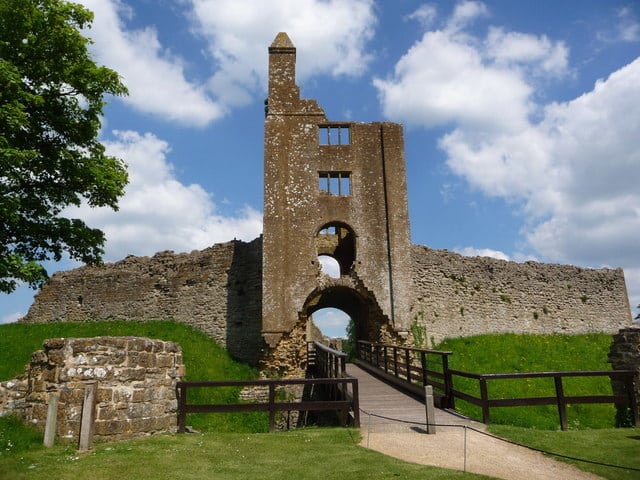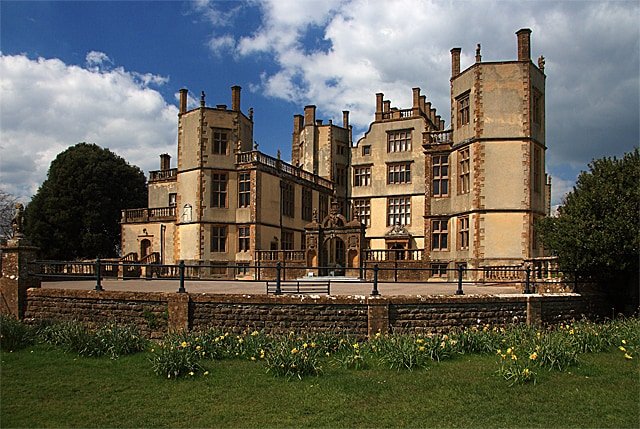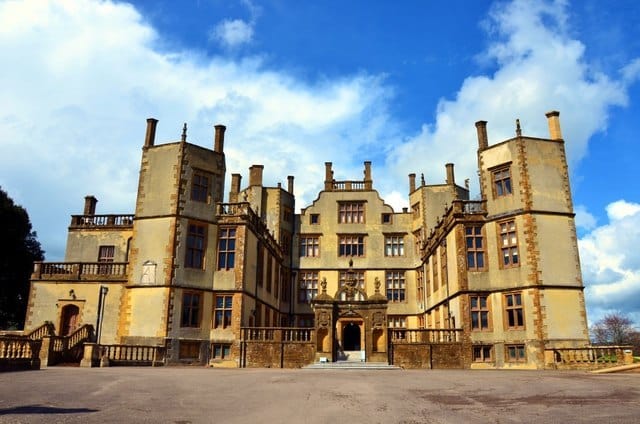 The Abbey was founded in 705 AD by St. Adhelm as a Saxon cathedral. It has served since as a Benedictine Abbey and nowadays is used as a Parish church, where many local children are Christened or where local people can get married- although it is hard to get in for a wedding service, and you have to prove your connection to Sherborne. The Abbey's monks have not always had a harmonious relationship with the townspeople. In 1437, tensions were so bad that a flaming arrow was shot through the stained glass windows causing an awful fire to rage through the church – if you visit you can still see some of the redness on the stone caused by the fire. The Pope had to resolve the conflict, and made the people pay for the repairs to what had once been their parish church.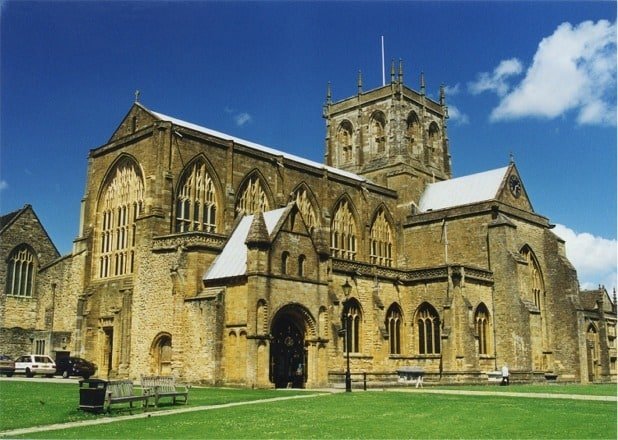 Cheap Street has gained a bit of a reputation for itself, too, in recent years with the Queen of Shops Mary Portas taking a shine to the town and telling people they must visit the picturesque town.
Other claims to fame in Sherborne include the regular appearance of Orlando Bloom – he has family in the area – and Chris Martin of Coldplay went to school in Sherborne- it is rumoured he has a house here too.
Dorchester
Dorchester, Dorset's County town is perhaps one of the oldest towns in England. Its roots stem way back to prehistoric times with Maiden Castle being one of the most powerful settlements in pre-Roman Britain. Another pre-Roman fortification North West of Dorchester is Poundbury, which is now essentially Prince Charles' lego set – he designed and had the town built as it is today. The Romans named the town Durnovaria, and all around the town you can see Roman Ruins including an old Roman House near the County Hall and you can also see many of the relics in the County Museum. To the south of the town centre you can see the Maumbury Rings, a henge work used by Romans as an amphitheatre, and later revived by Judge Jeffreys in the 17th & 18th Century as a place of execution.
Judge Jeffreys is also known as the Hanging Judge. He studied at Cambridge and was appointed Solicitor General to the Duke of York and knighted in 1677. It was in 1685 when Judge Jeffreys came to Dorchester that he earned his reputation. He lodged at No. 6 West High St- which you can visit – today it is a restaurant called Judge Jeffreys. At one time, it had a passage through to the Oak Rooms. The Oaks Rooms is where the Bloody Assizes were held – the Judge was dishing out punishments here for the failed rebellion by the supporters of the Duke of Monmouth. Seventy-four of the 278 were executed, and all but 29 were jailed for their part in the crimes. Judge Jeffreys days didn't end well however – in 1688 when James II fled the country – he was thrown into the Tower of London where he died of kidney disease.
Another famous name you might recognize from Dorchester is Thomas Hardy. Born in 1840 and educated in Dorchester, he moved to London and eventually became a writer. You will know books such as "Tess of D'Urberville's" and "Far From the Madding Crowd" – which incidentally is being remade into a movie which they have been filming in both Sherborne and Dorchester in the past few months. His book "The Mayor of Casterbridge" was almost entirely set in Dorchester. He has a statue in town, and does not have a monument outside of town (that is for an entirely different Hardy).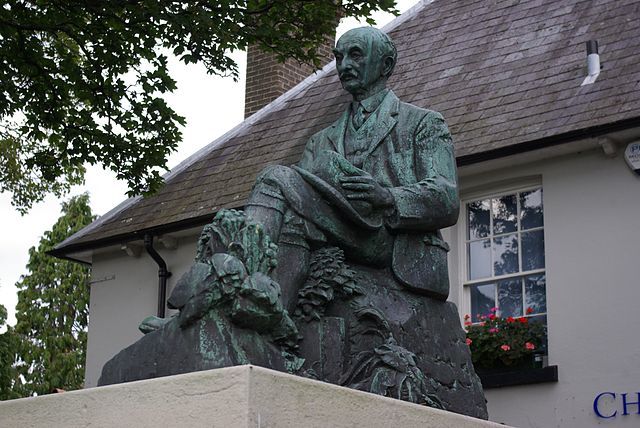 Coastline
Lastly, Dorset has some pretty awesome coastline. West Bay, most recently made famous in the ITV Drama Broadchurch, has been a TV set before even that with a television programme in the 90's called Harbour Lights also based in the town. Weymouth is famous as the old fashioned Victorian seaside town complete to this day with penny- arcades and harbour-front fish & chip shops. Don't forget to visit Lulworth Cove, you can do a short walk along the cliffs and view Durdle Door, too. It is a World Heritage Site, and is on the Jurassic Coast so you never know; you might find a fossil or two on your walk.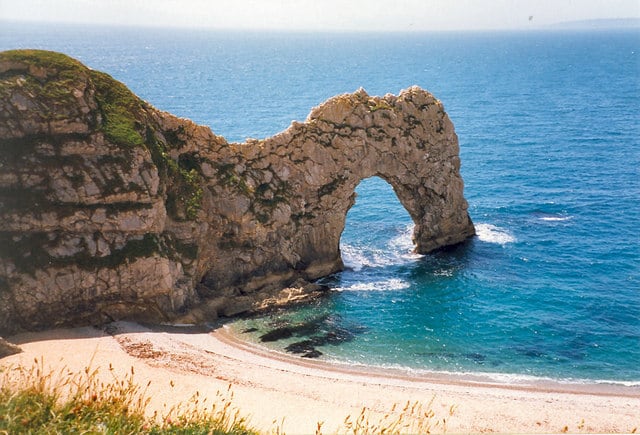 These are just a few of the attractions you can find in Dorset, so next time someone asks you about it, you can at least say you've heard of these ones. If you ever get a chance to visit, don't forget to drop by some of these places.
Have you been to Dorset? What did you visit? What are some other notable places to visit in Dorset?
Latest posts by Sammi Egan
(see all)