This post may contain affiliate links, meaning if you book or buy something through one of these links, I may earn a small commission (at no extra cost to you!). Please see my disclosure.
Visiting Donkey Sanctuary Ireland was an amazing way to wind down one epic trip through Ireland and Northern Ireland. When Dudley passed away suddenly and left me distraught with grief, I promised him and myself that I would visit one animal sanctuary in each new country or state that I visit. I was getting a little worried when making itinerary plans for Ireland because I couldn't find any promising sanctuaries to visit. Finally, though, we found the Donkey Sanctuary in County Cork.
Donkey Sanctuary Ireland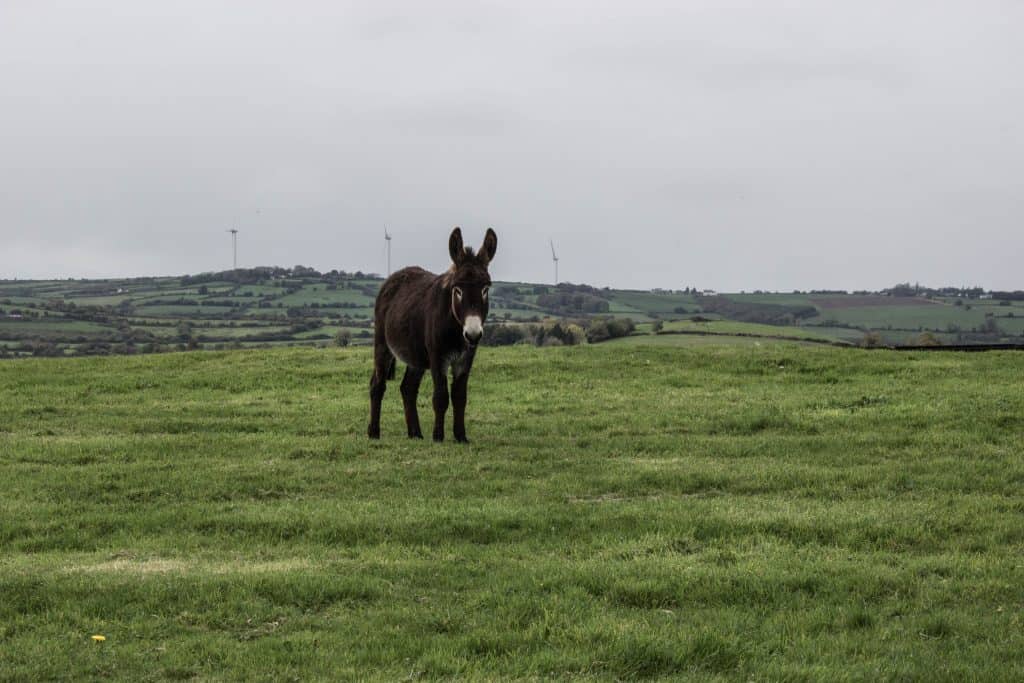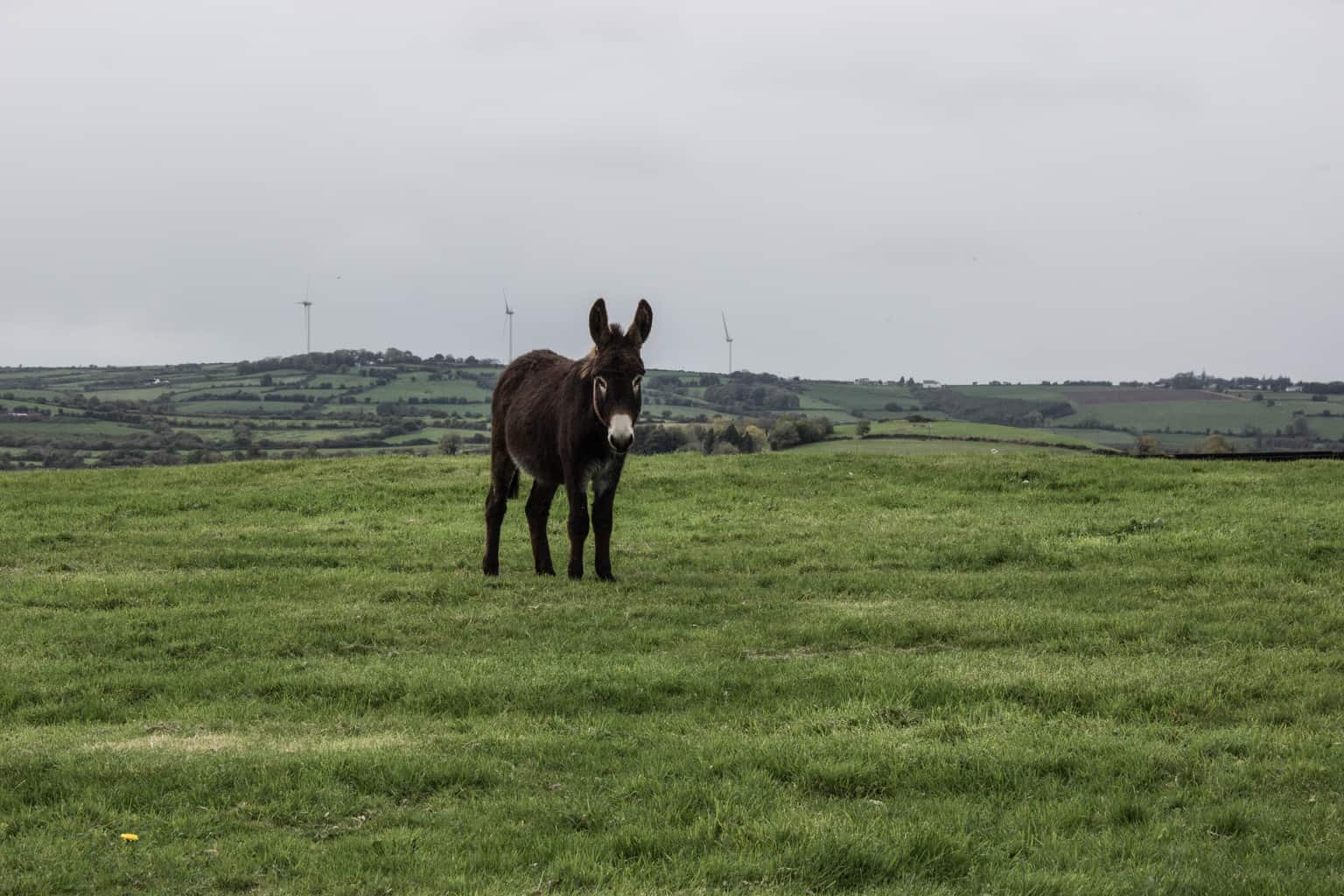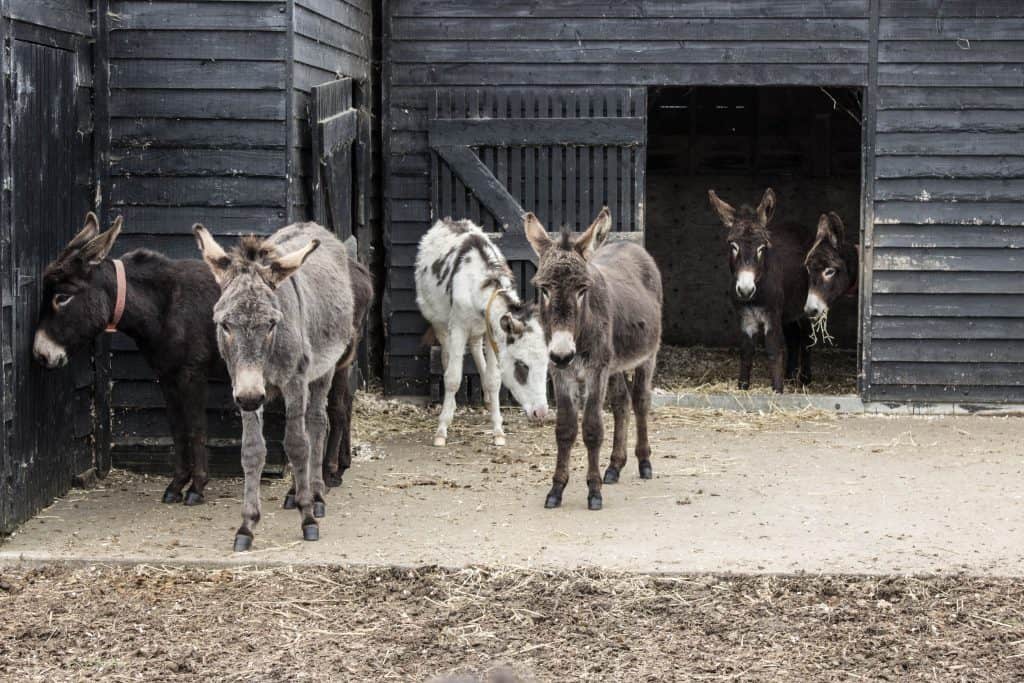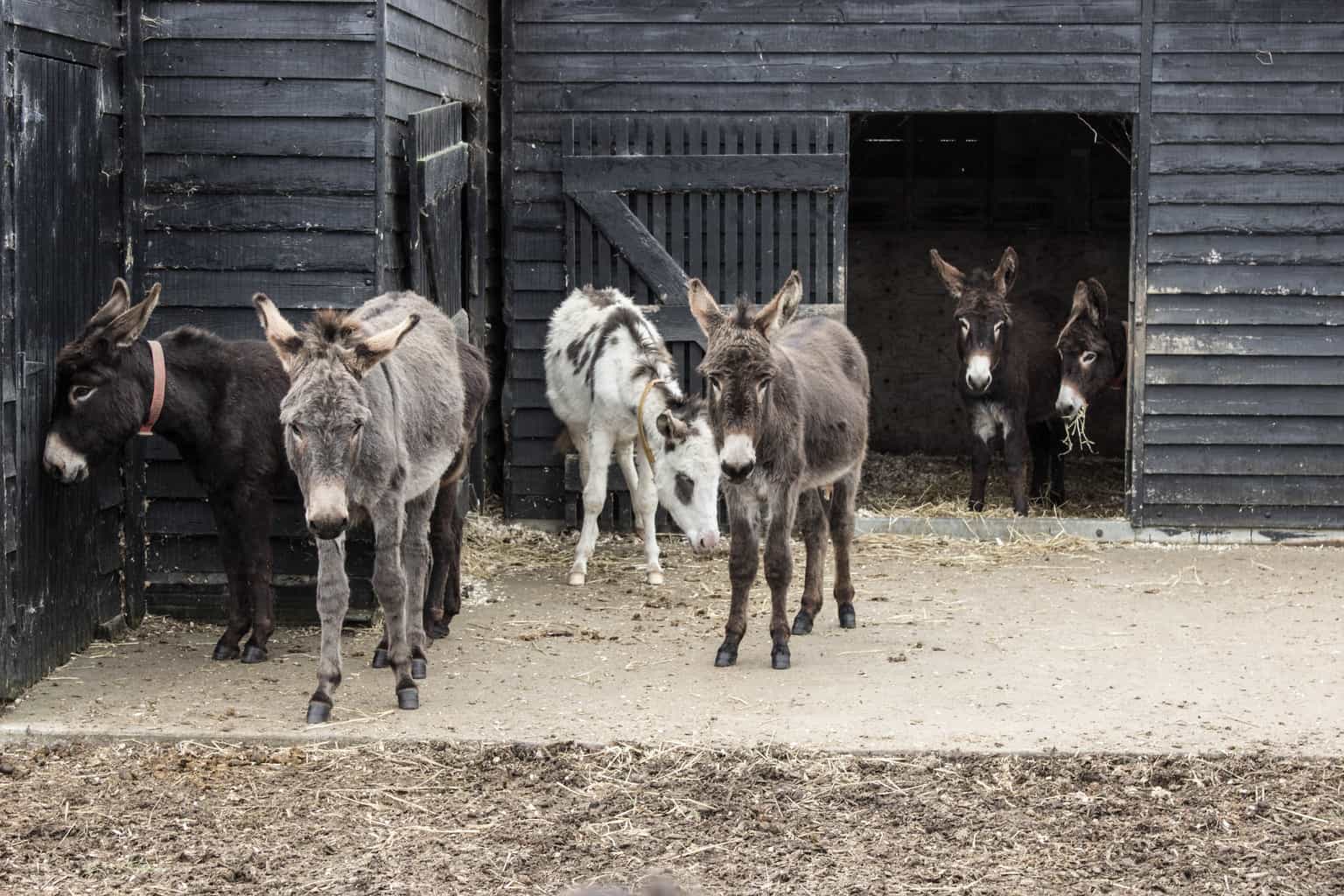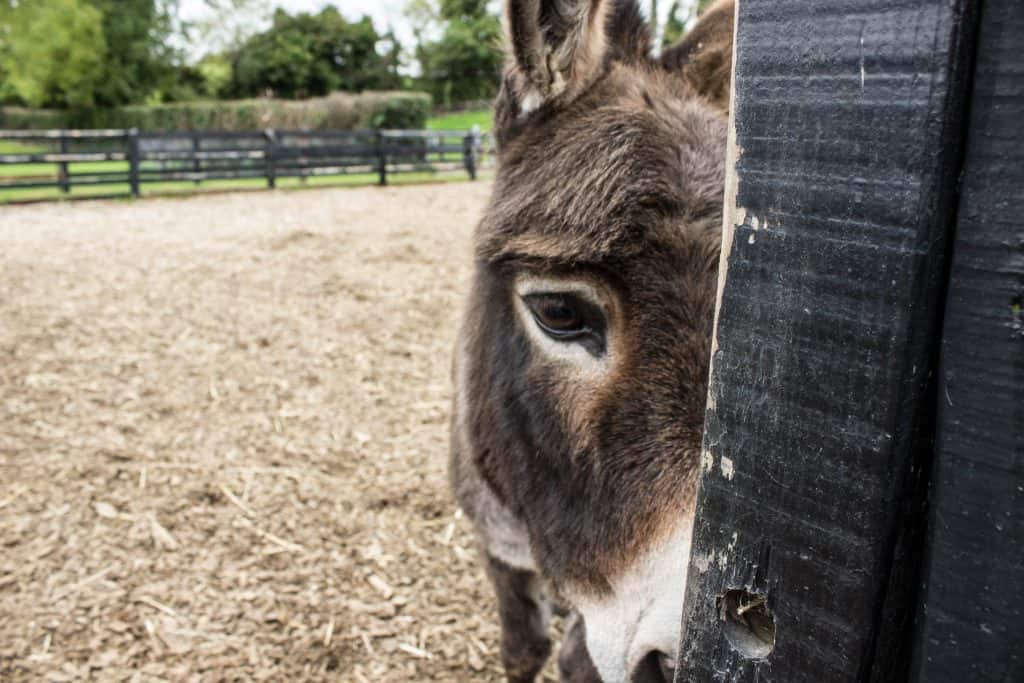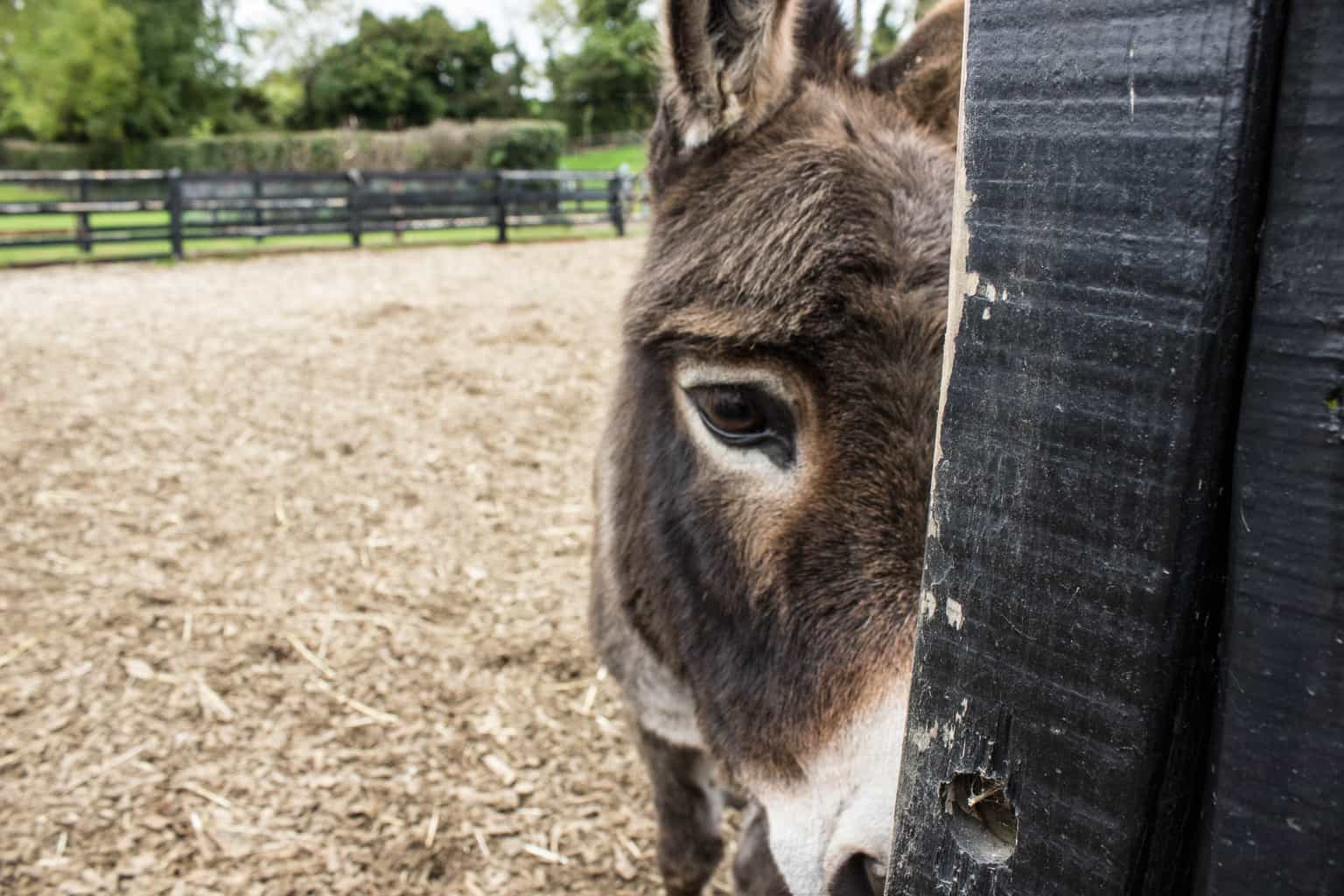 What is The Donkey Sanctuary?
The Donkey Sanctuary currently cares for over 1,800 donkeys but they aren't all at the property. Approximately four hundred of these donkeys reside in private homes and the remainder in four farms in the Liscarroll area. The farm which you can visit, Knockardbane Farm, is home to 127 donkeys.
The Donkey Sanctuary Ireland was founded by Paddy Barrett. Paddy Barrett's father, Garrett, was a welfare officer in the Irish Society for the Prevention of Cruelty to Animals (ISPCA) from 1964 to 1981 and worked tirelessly to help donkeys and other animals. Paddy also worked for the ISPCA as an inspector while also running a rescue center for donkeys. In 1969, Dr Elisabeth Svendsen, MBE founded The Donkey Sanctuary UK. In 1987, The Donkey Sanctuary Ireland became affiliated with The Donkey Sanctuary UK.
Donkey Sanctuary Mission
To transform the quality of life for donkeys, mules and people worldwide through greater understanding, collaboration and support, and by promoting lasting, mutually life-enhancing relationships.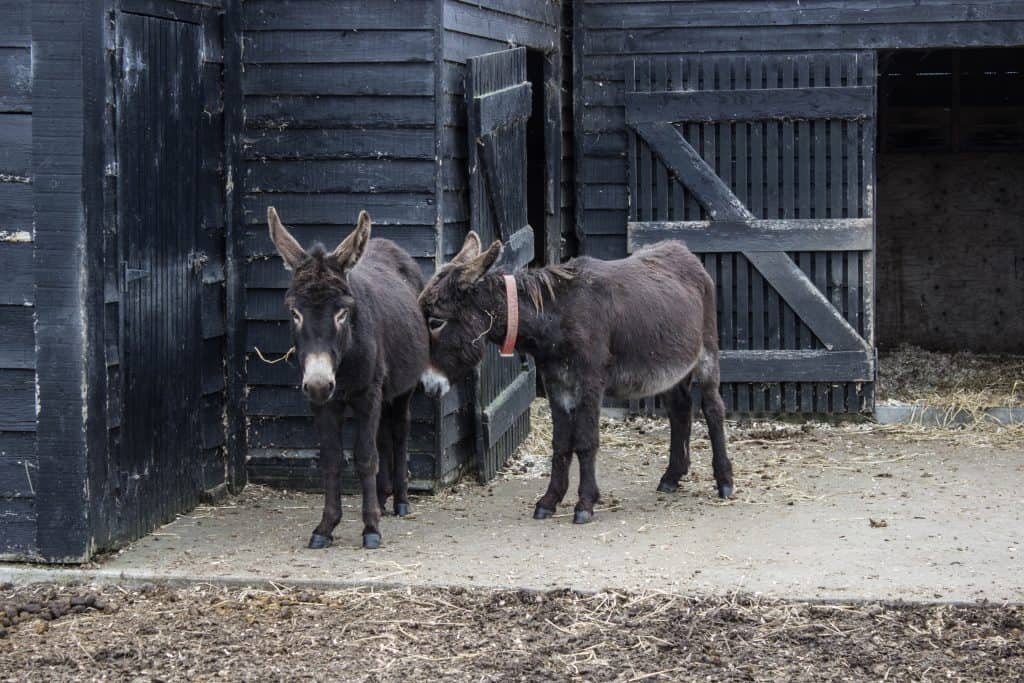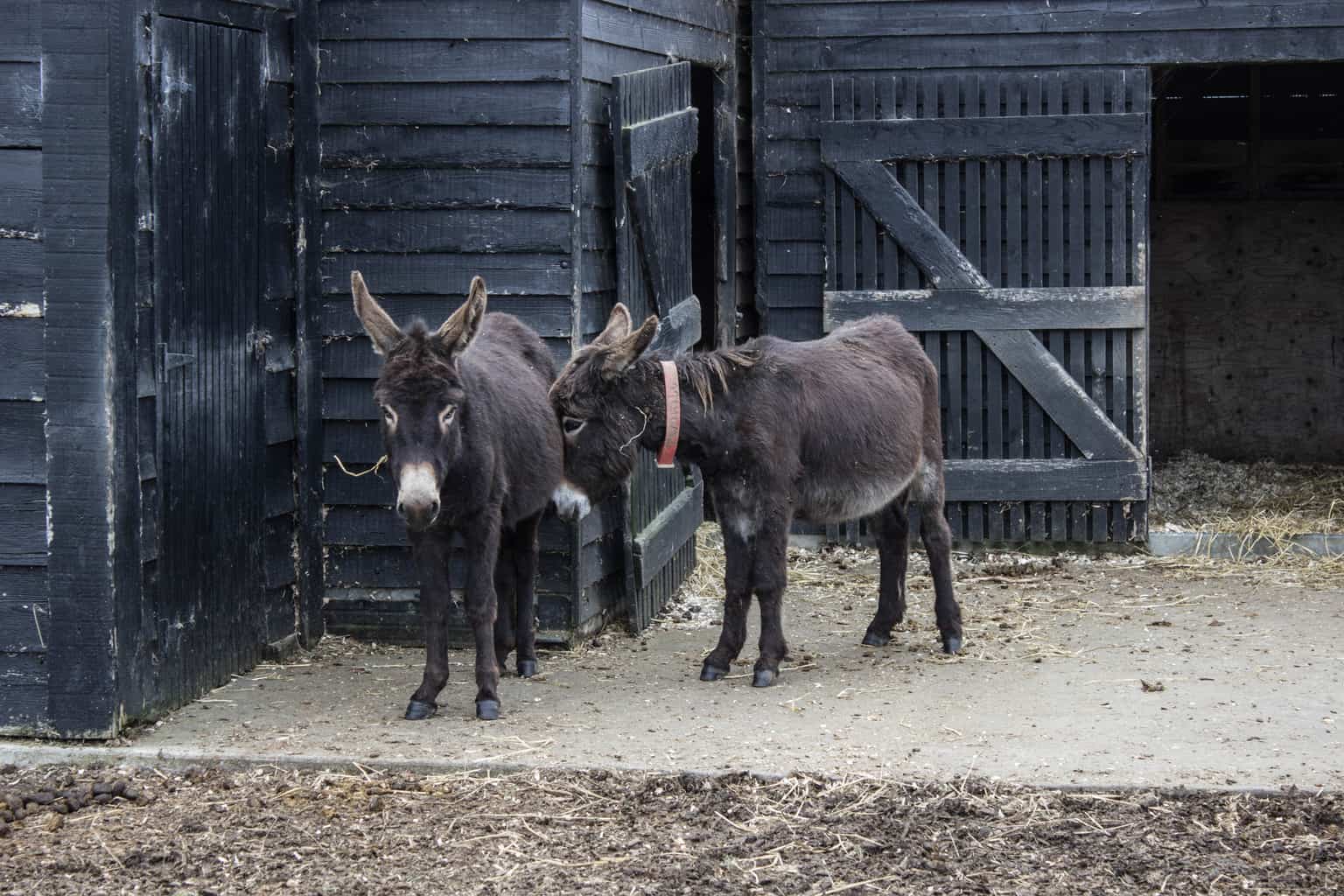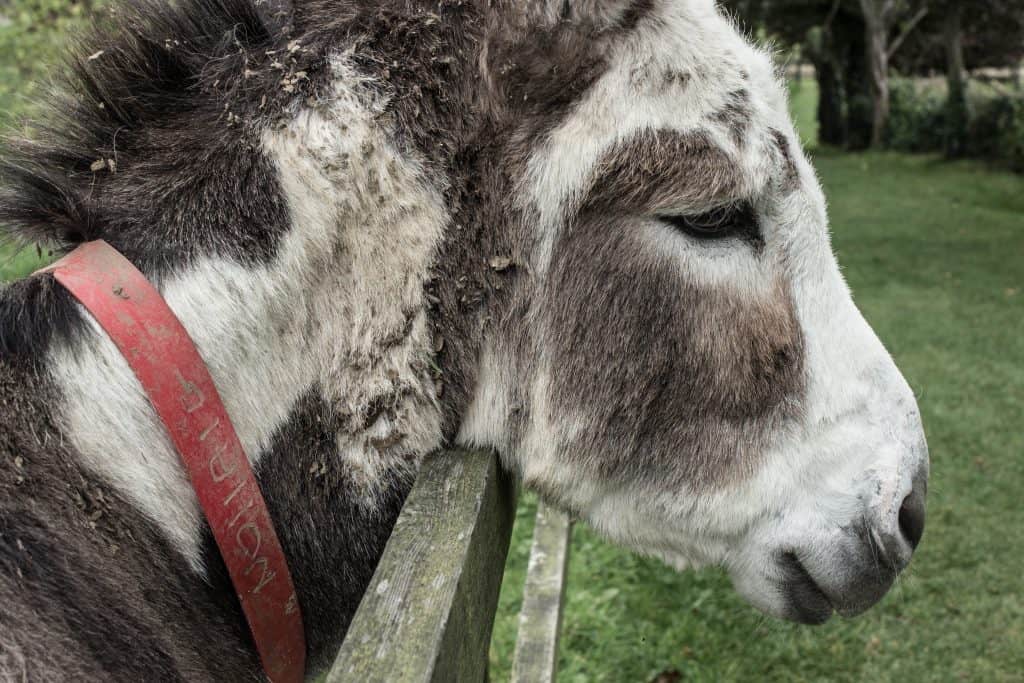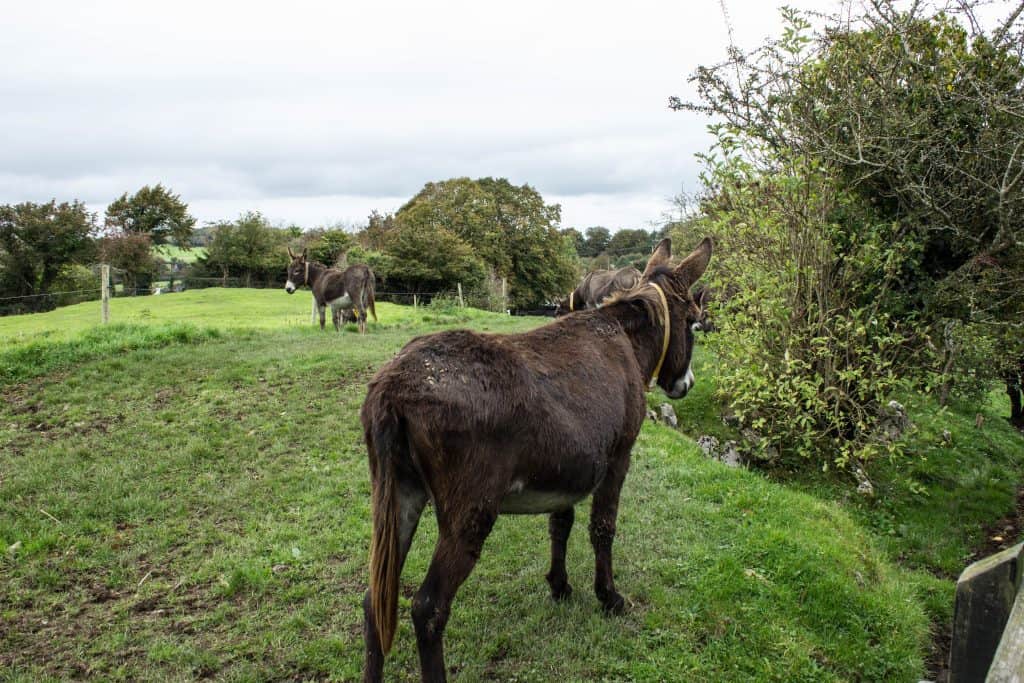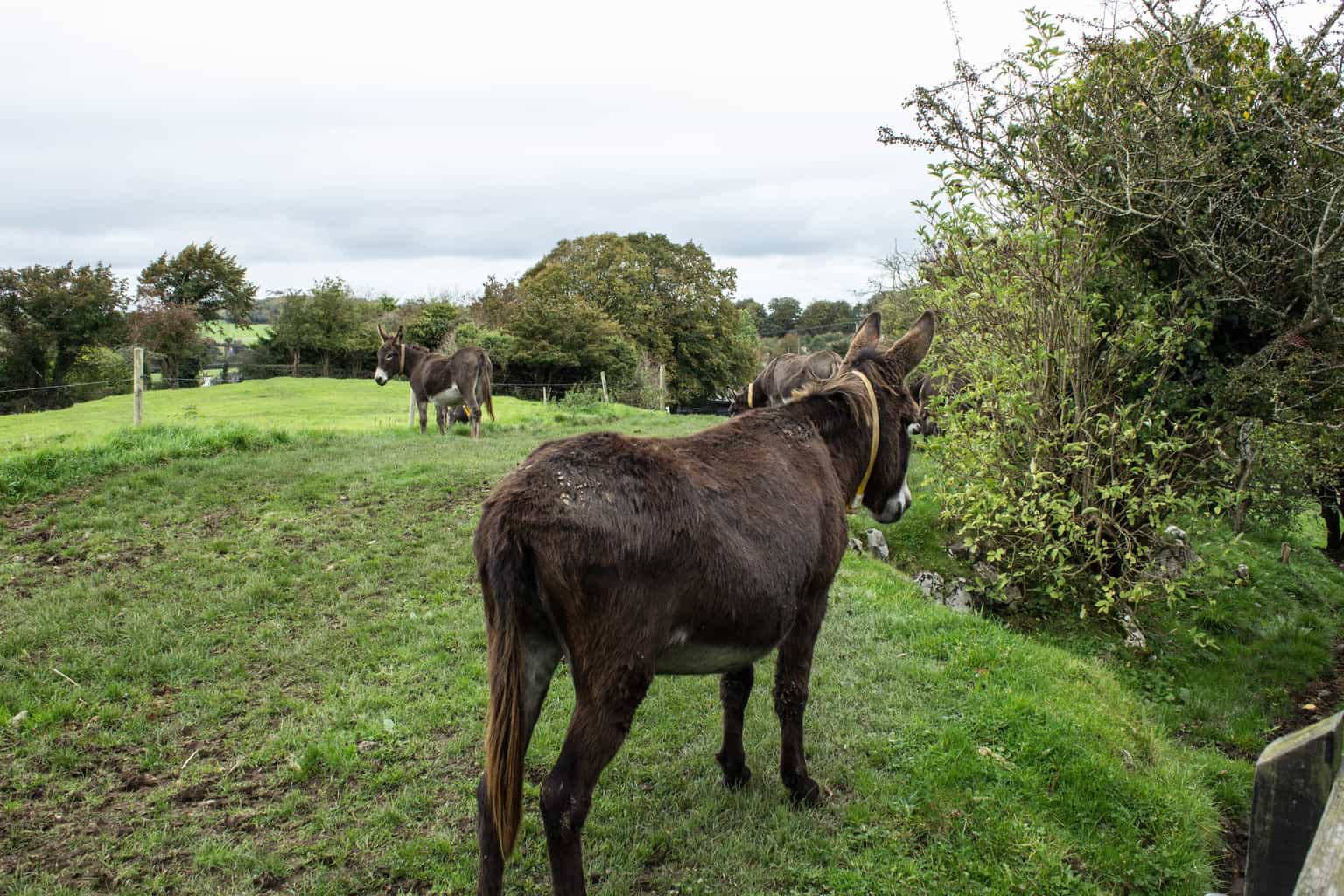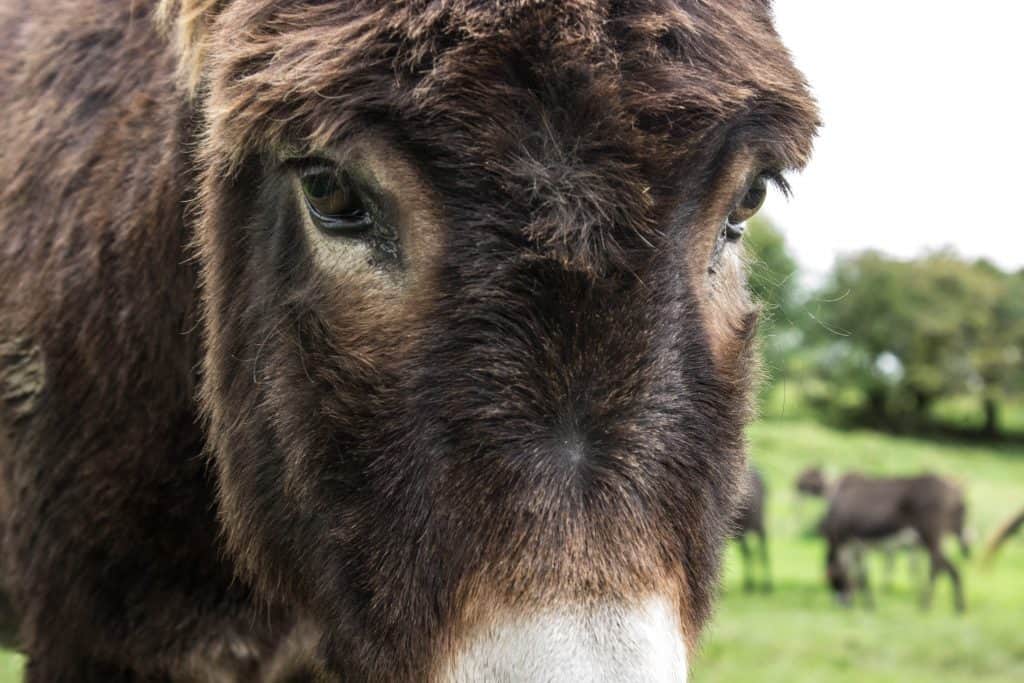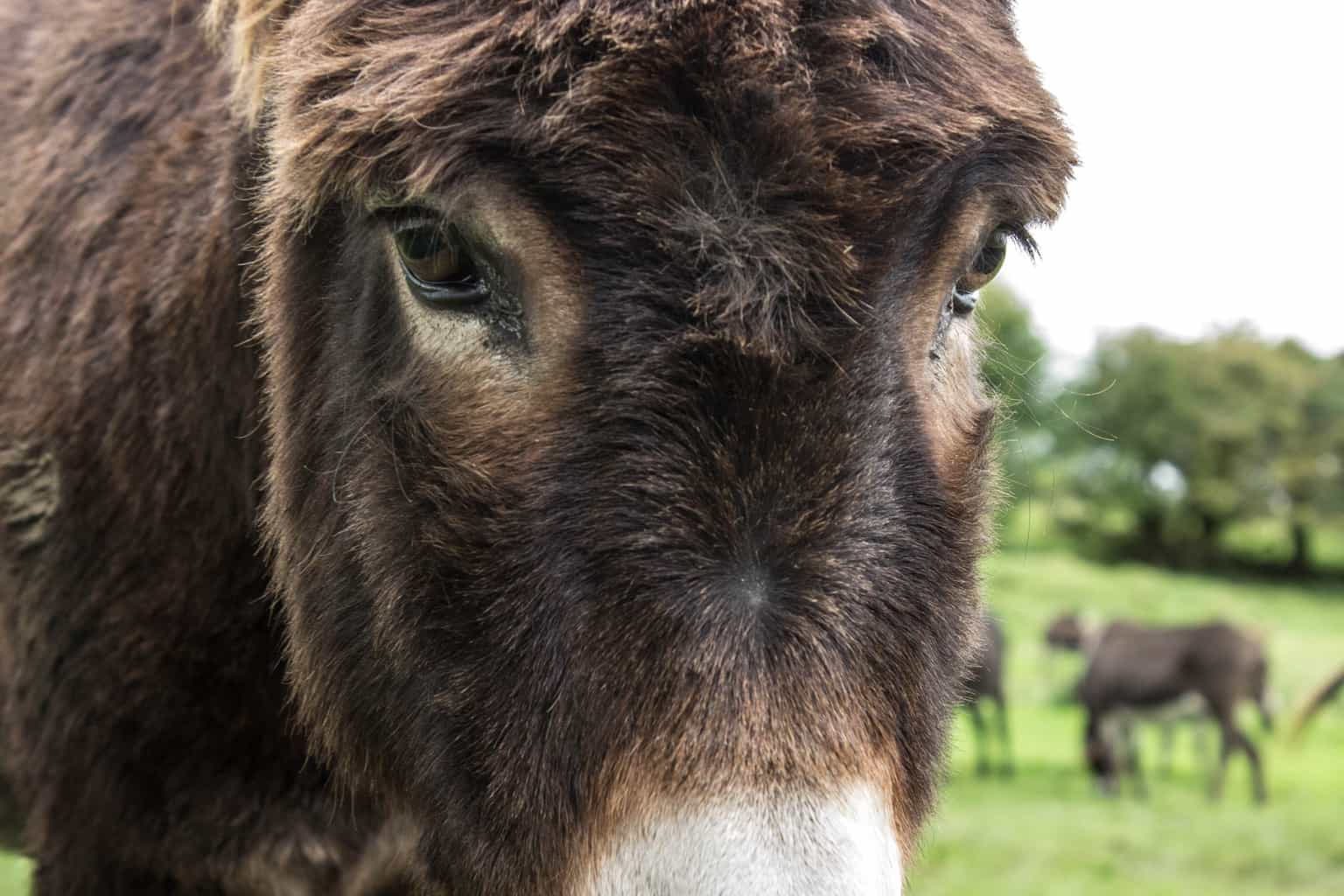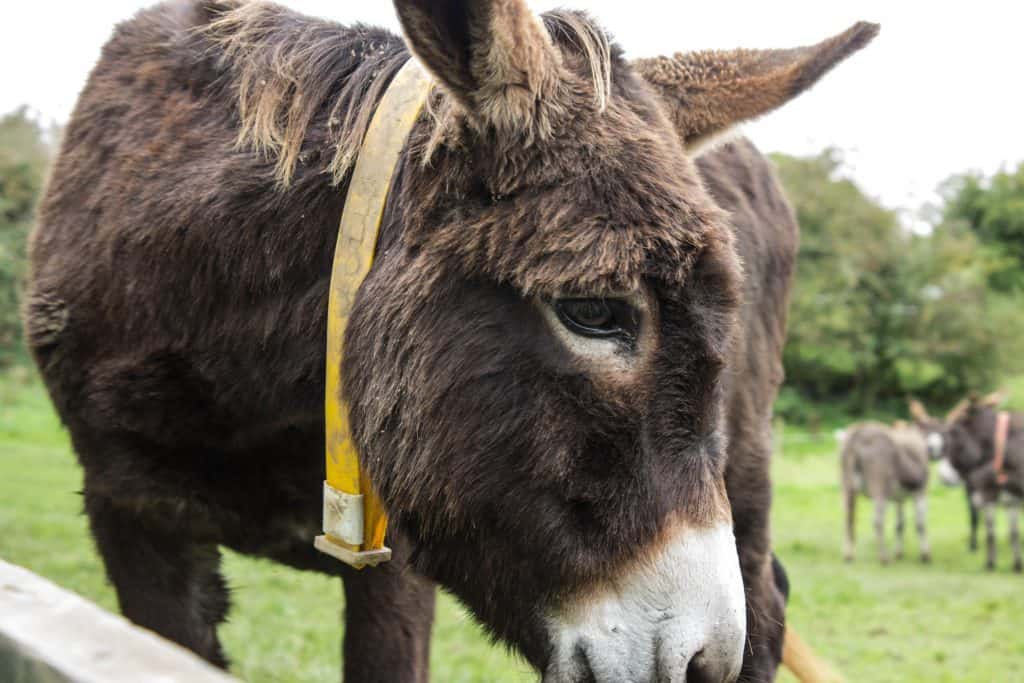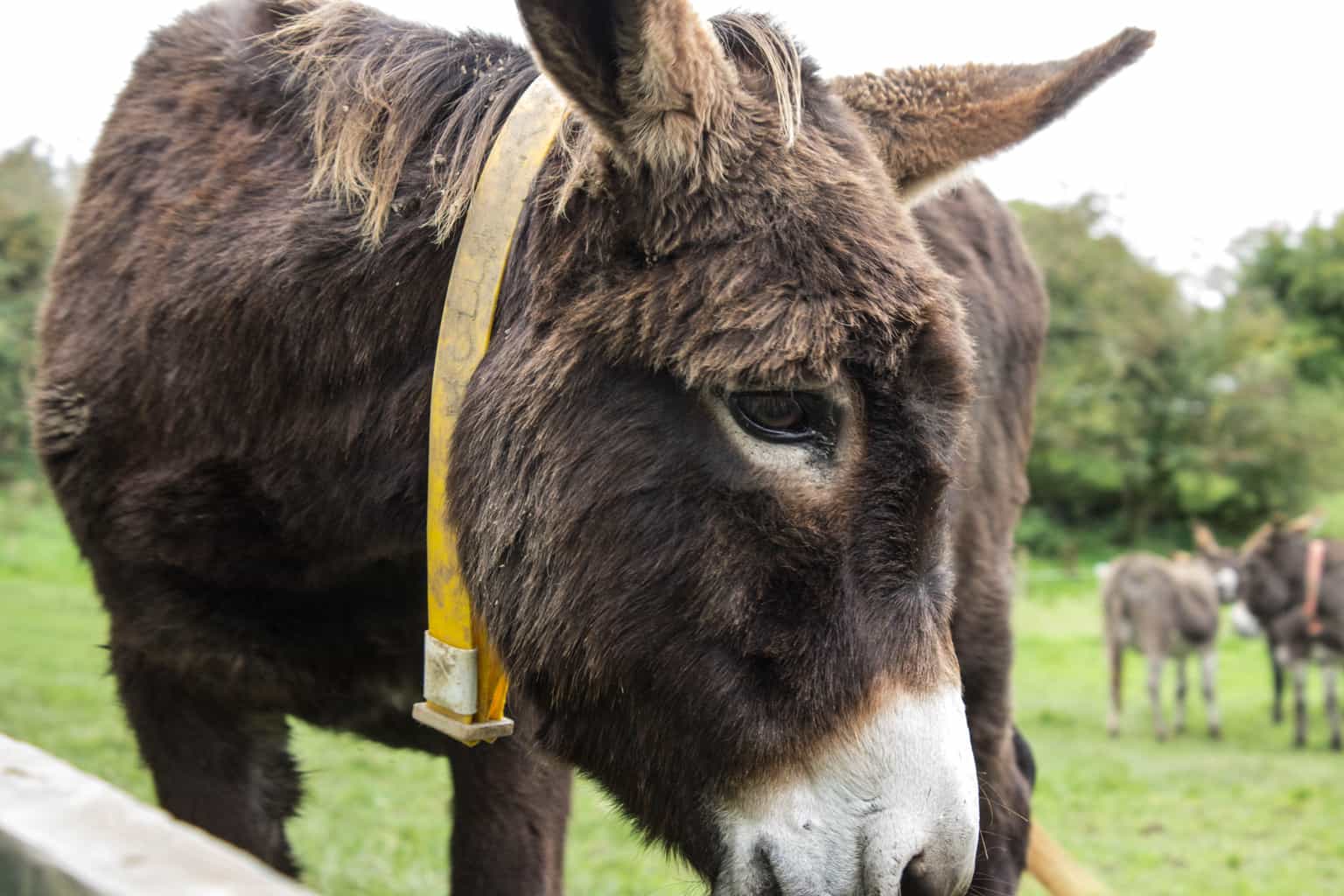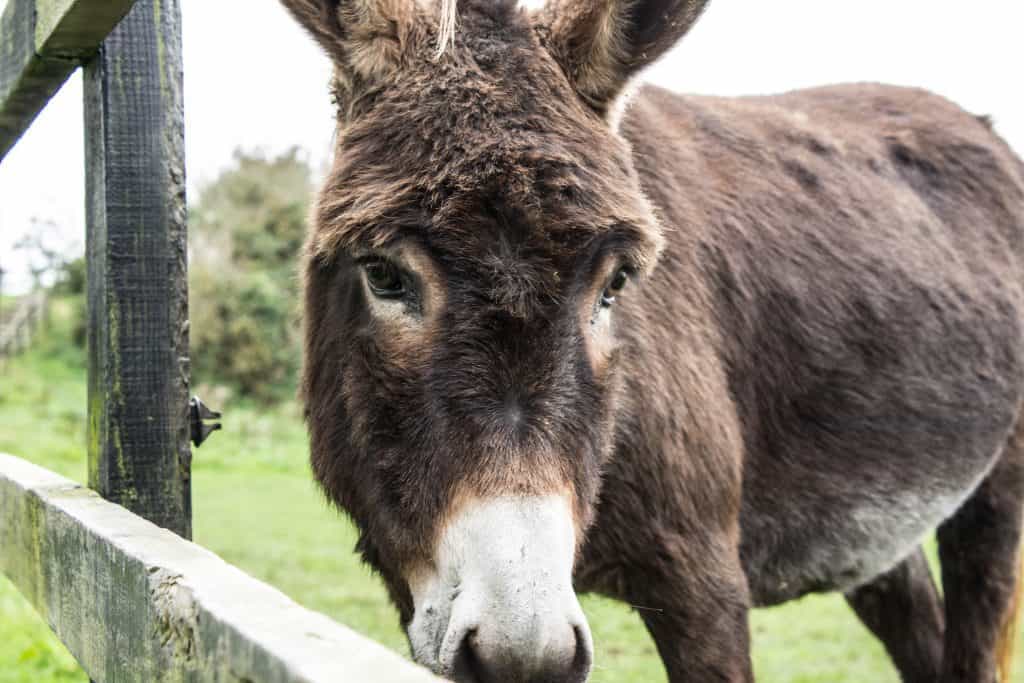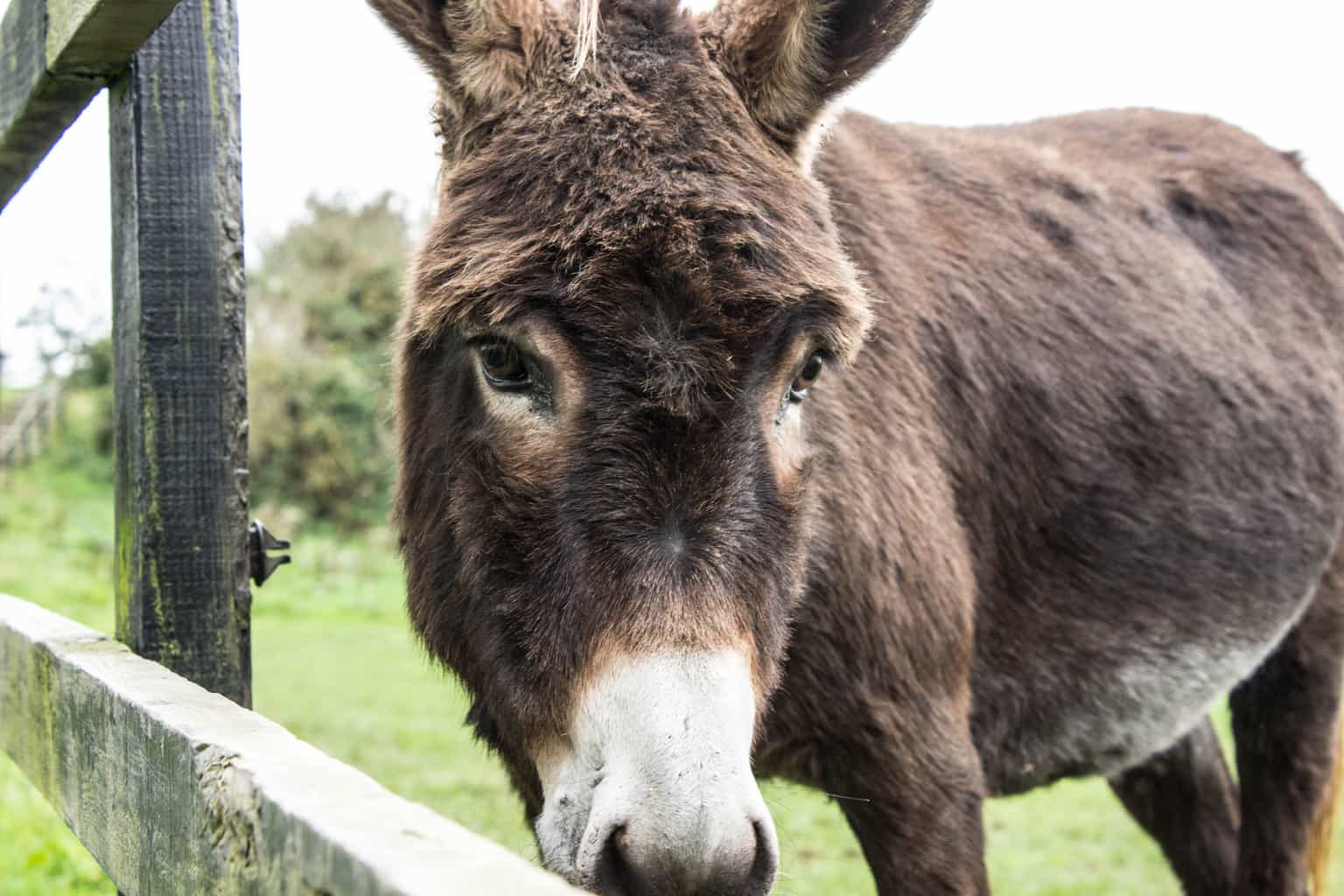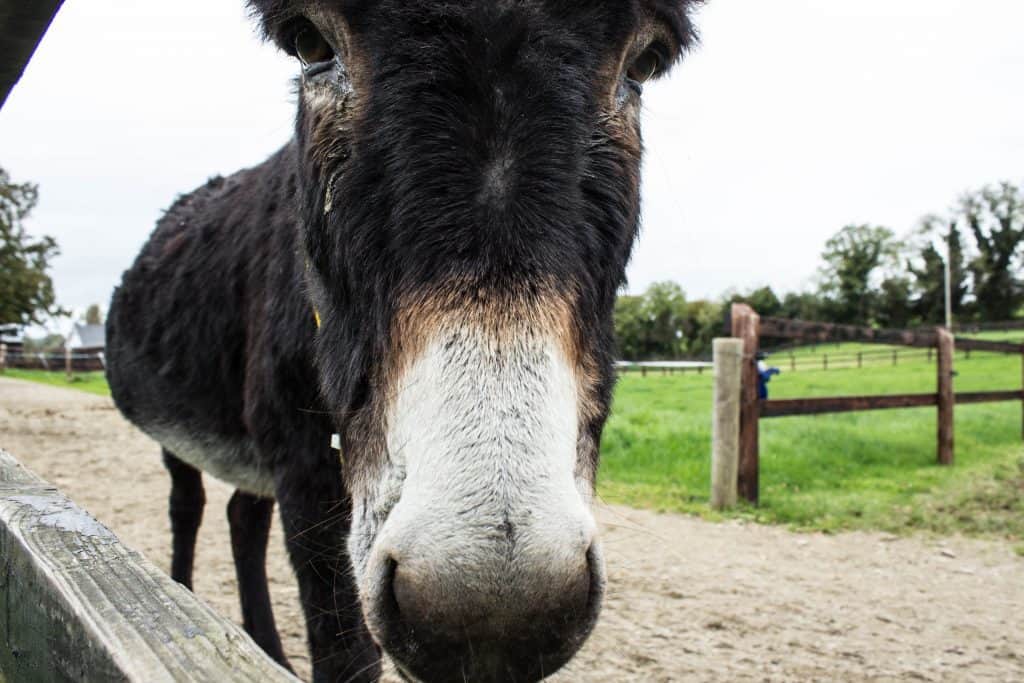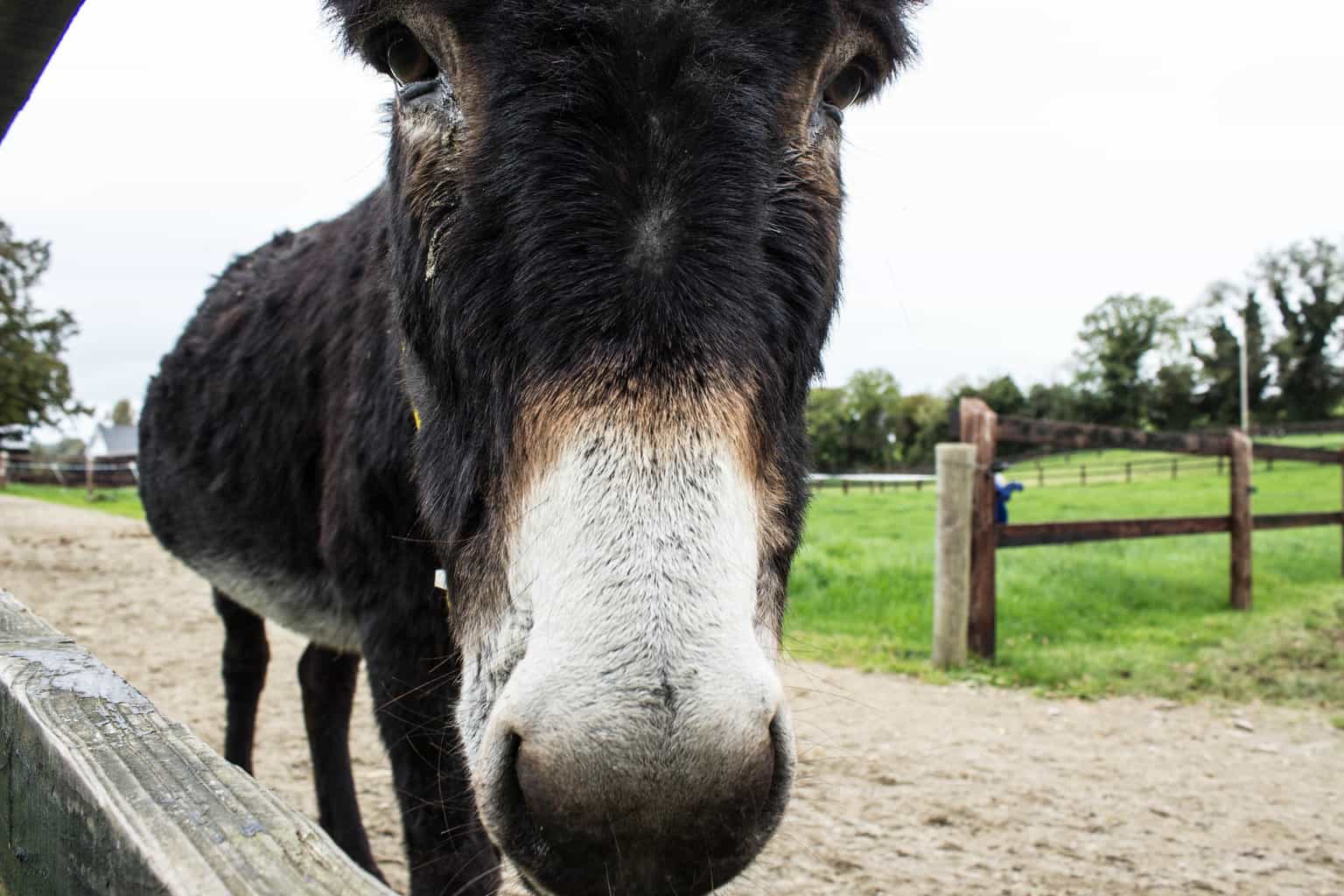 The drive to Donkey Sanctuary Ireland is beautiful in its own right. We saw so many cows and sheep (it is Ireland after all) and gorgeous landscape. That alone was worth the trip out there but it all got a thousand times better when we pulled in. When you arrive, you just pull in a short driveway and park. You can then go in the visitor's center to get some info or you can roam as you please since it is all free.
When you first walk towards the paddocks and pathways, you'll be greeted by the more social donkeys who love to come and get rubs from their fans. You can keep track of the 160+ donkeys by their names on their collars!
The sanctuary is quite large with plenty of space for the donkeys to roam and most of the paddocks are all combined except for a few where some need to be separated. You can walk along the lovely pathways between paddocks meeting and greeting all the beautiful donkeys and mules. Definitely make sure to walk up the hill in the back that as a bit of a branch off the main paddocks in the front. It's basically a big loop with a branch off the back left that leads to a beautiful, HUGE field that has a lovely view of the surrounding countryside. Back here, you'll find fewer people and more donkeys and it is seriously so peaceful. There are also lots of benches along the way for sitting, reading, observing or whatever else.
[clickToTweet tweet="The @donkeysanct in Ireland is absolutely amazing and a must see! #TheDonkeySanctuary #LoveIreland #VisitCork" quote="Let others know about this awesome ethical option for animal tourism! Tweet it out!"]
I came up here by myself and all of the sudden the sweetest cat came out of nowhere so, naturally, I bent down to pet her and she crawled in my lap and snuggled for 30 minutes, no joke. It sounds silly but this was a magical moment. How majestic is she?!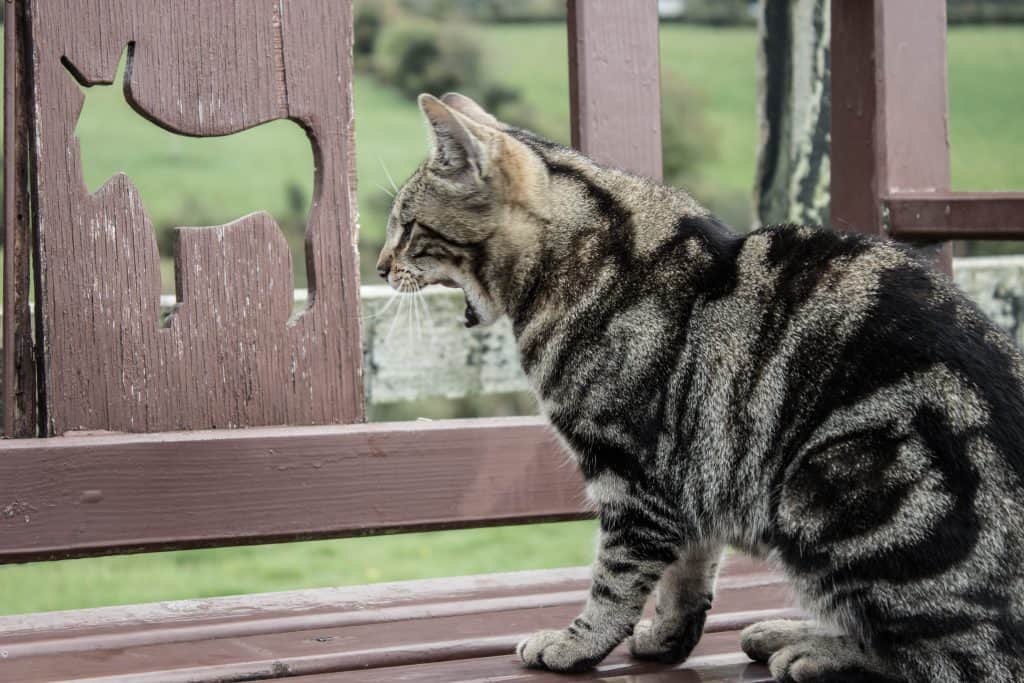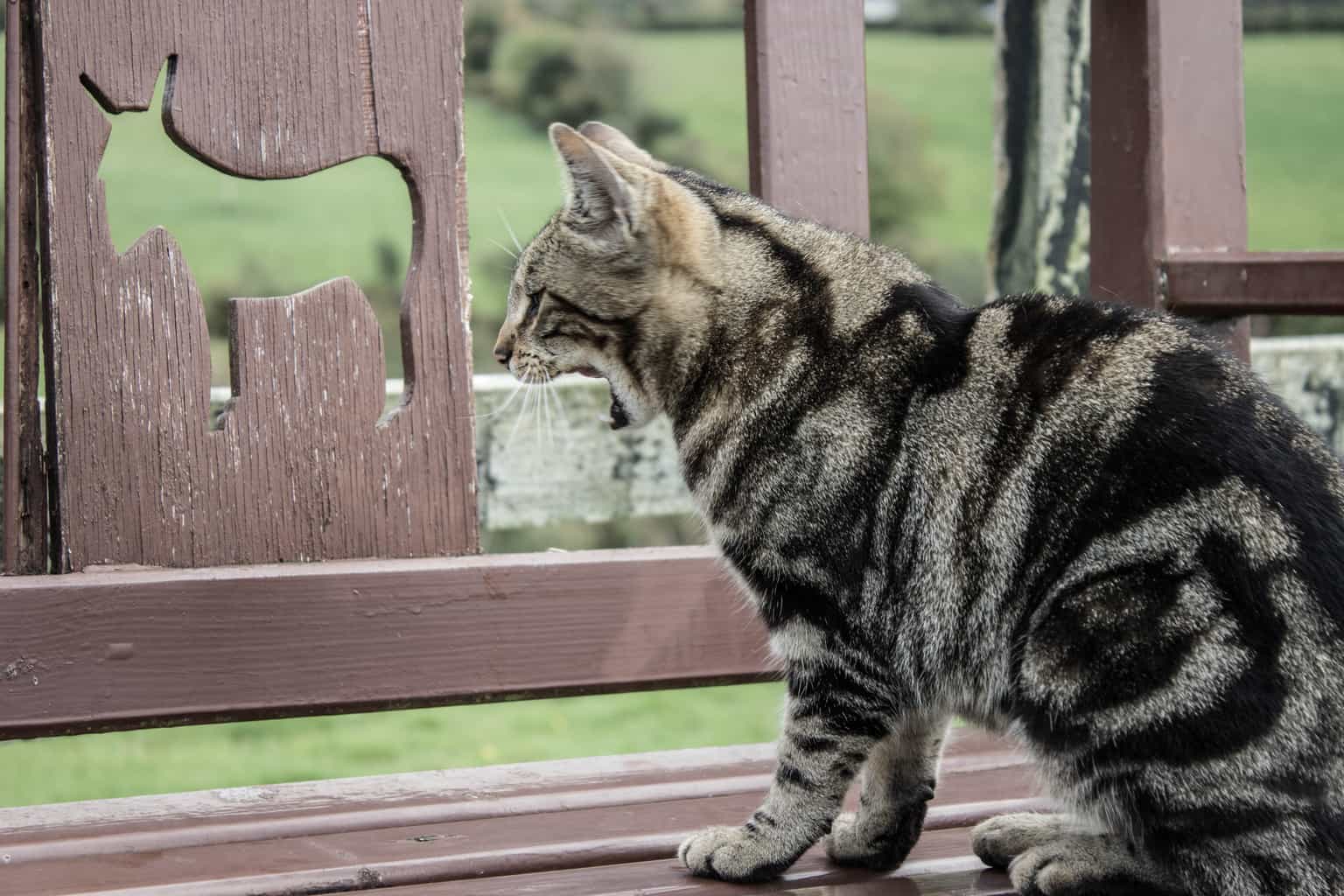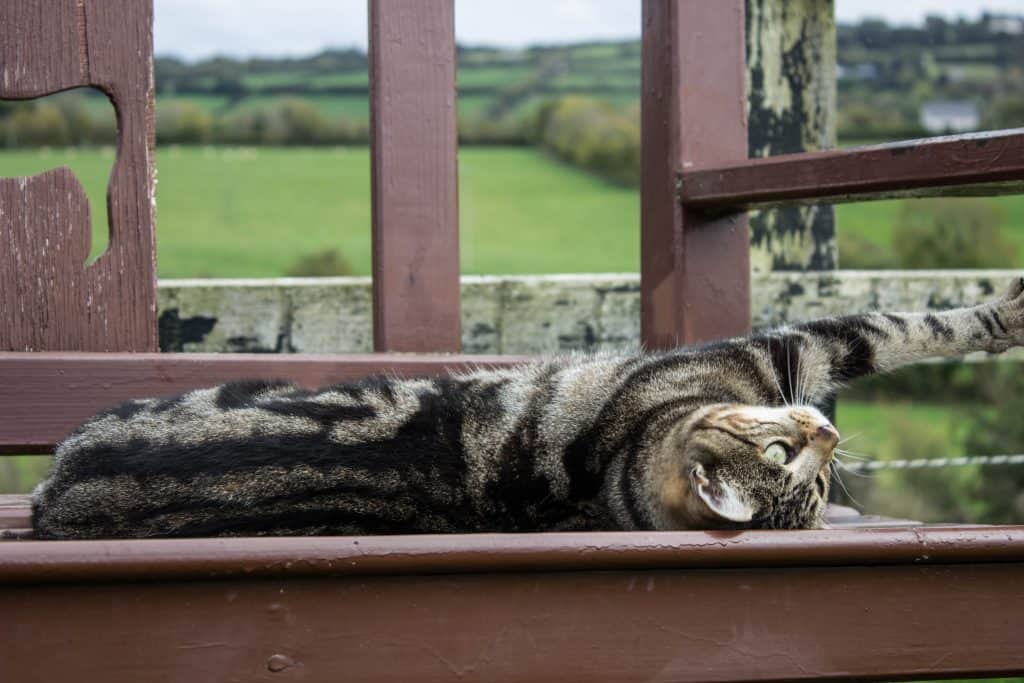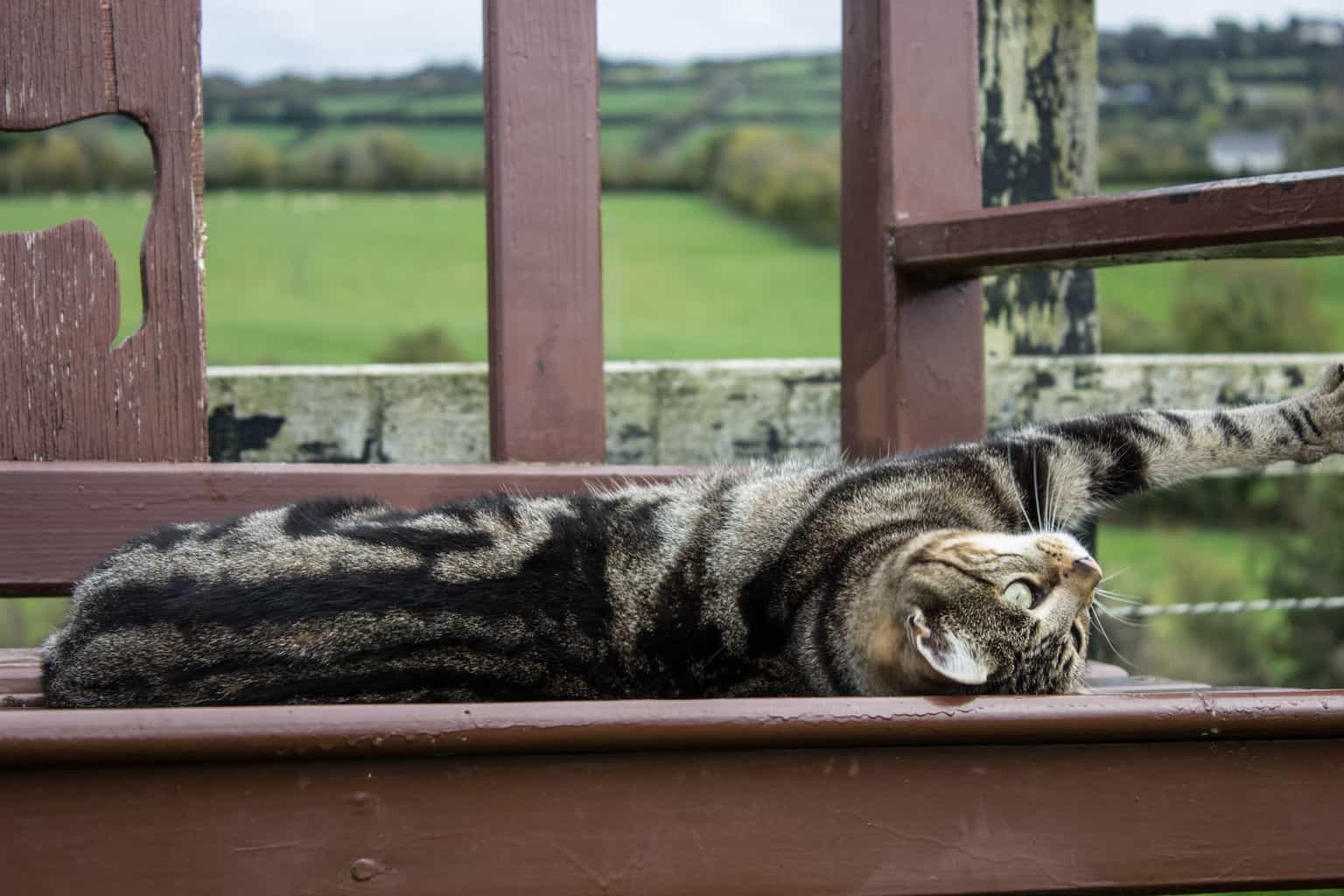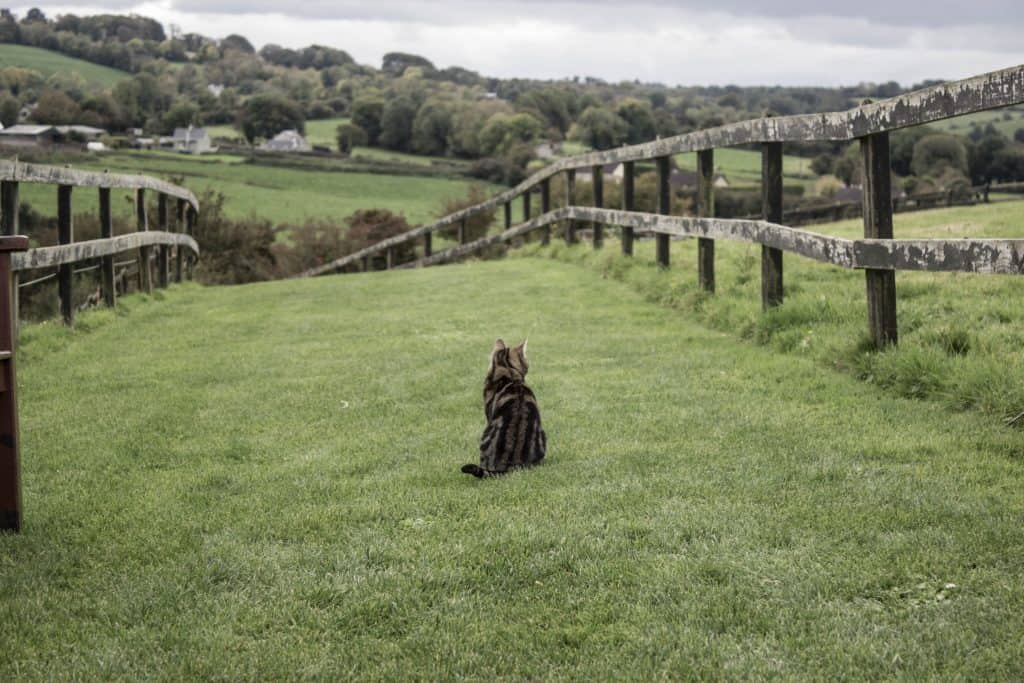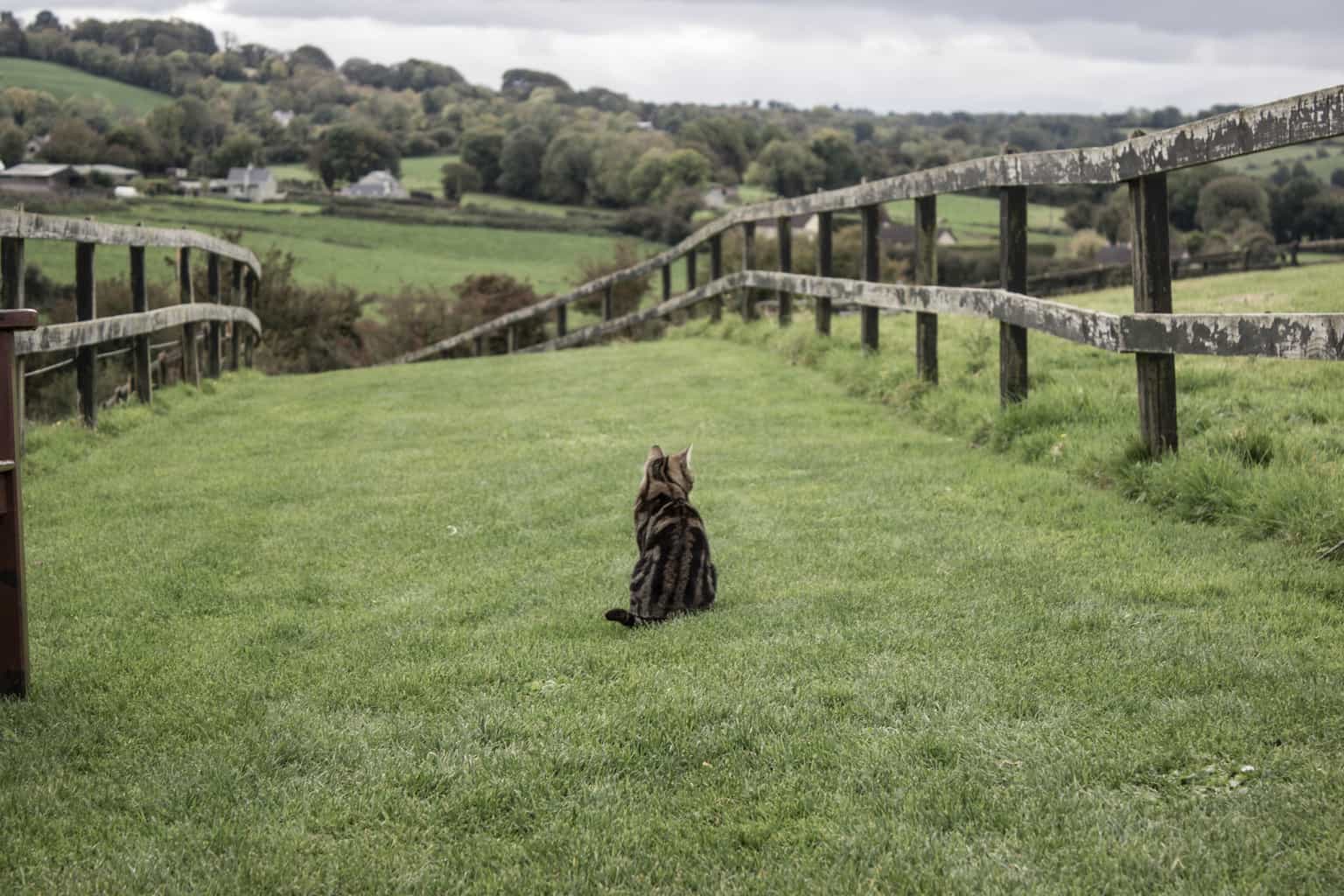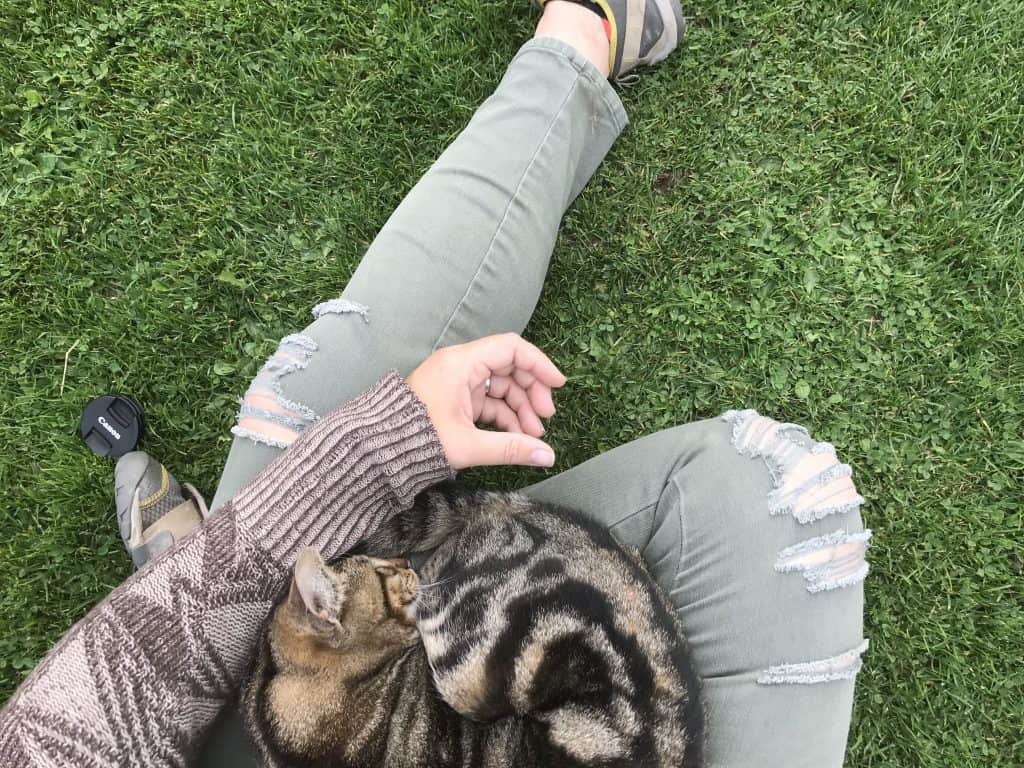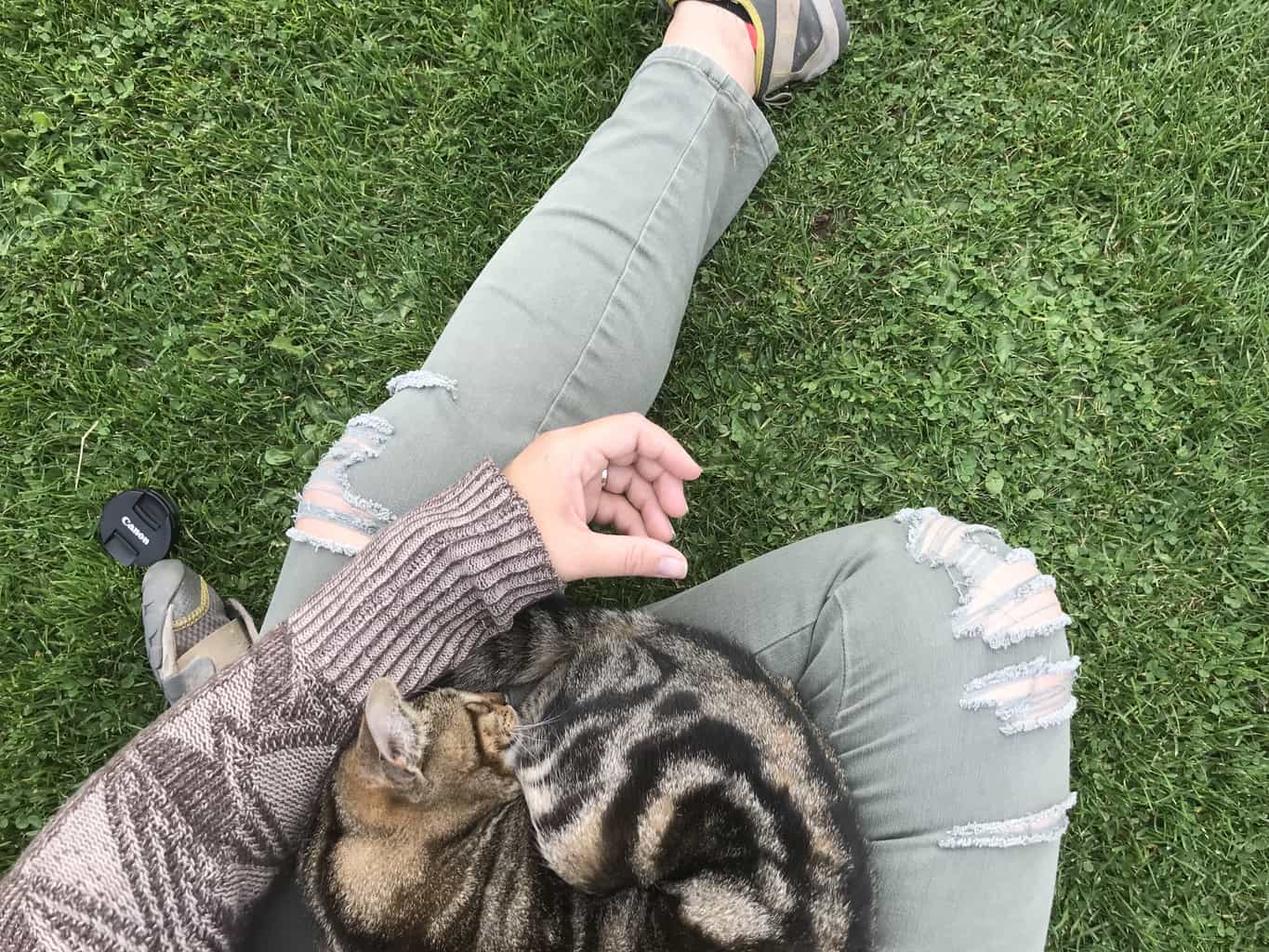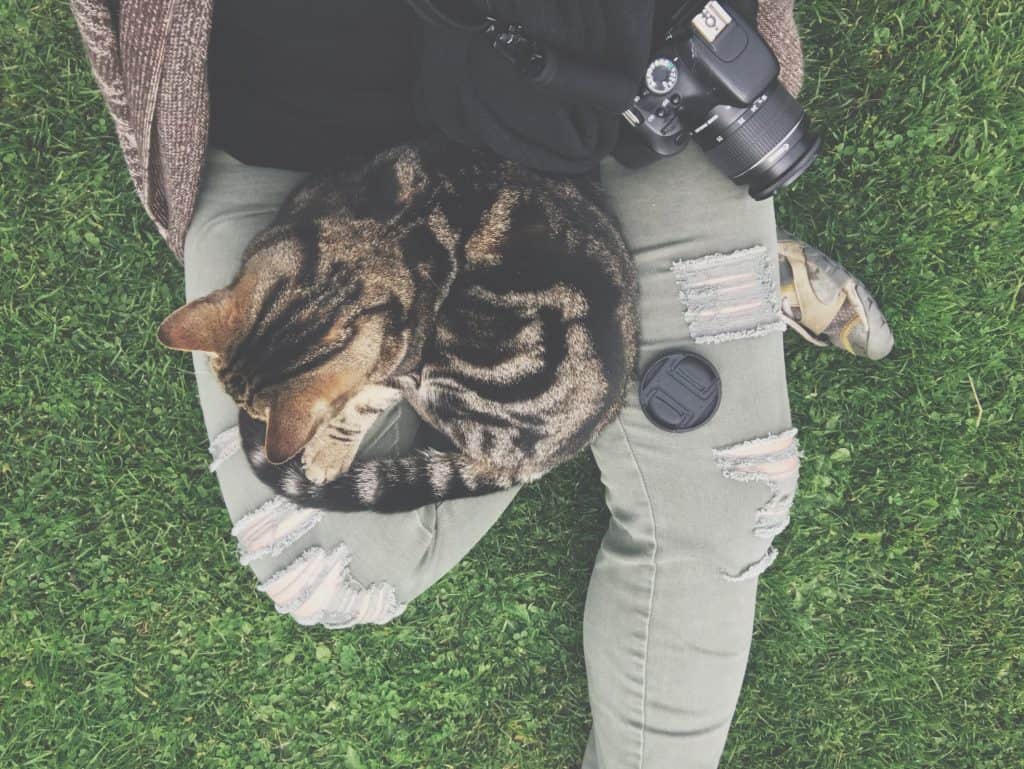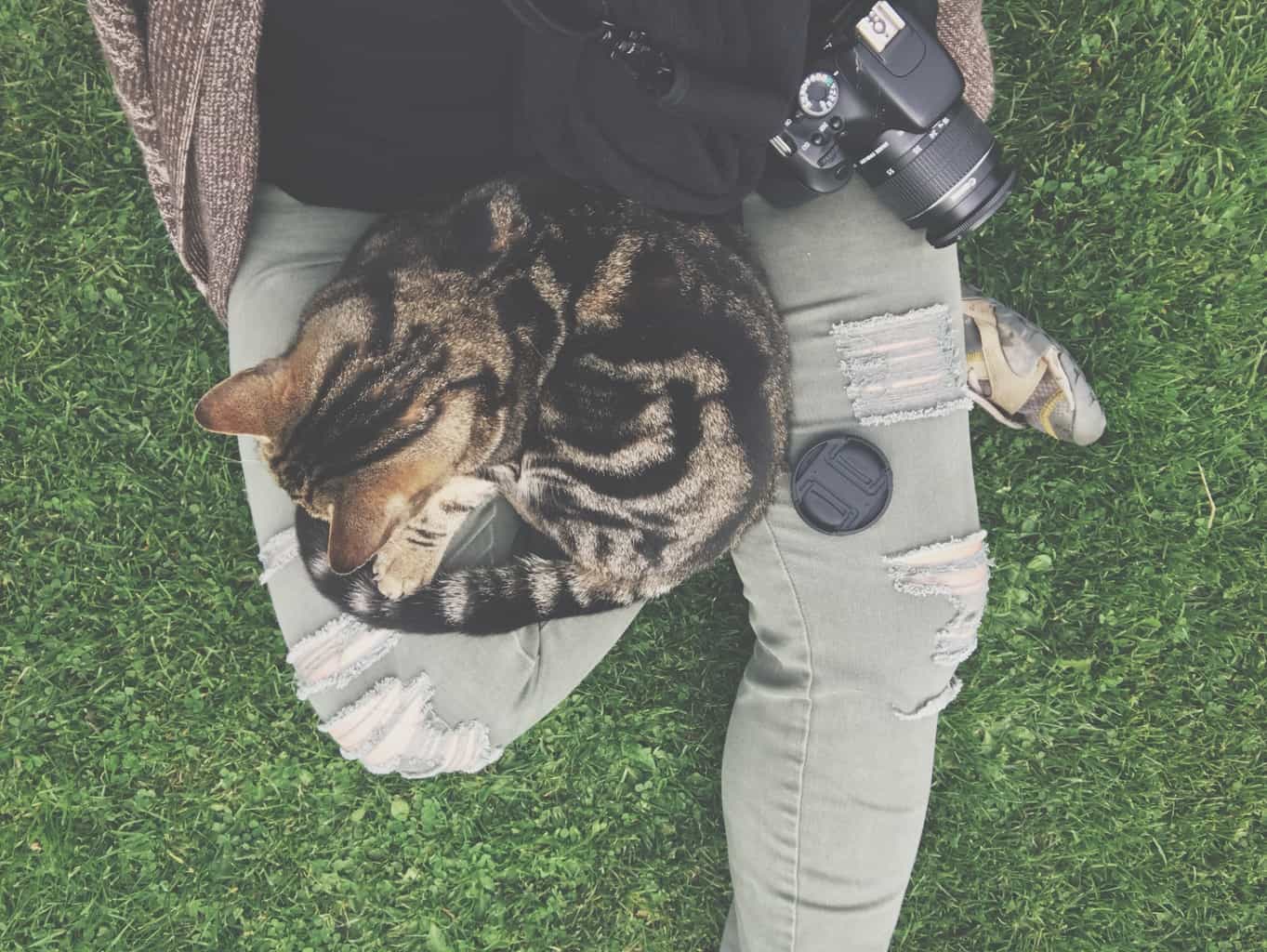 There was also the cutest lab roaming the pathways of the sanctuary. He probably looped me 10 times and never bothered the donkeys or even went in the actual fields.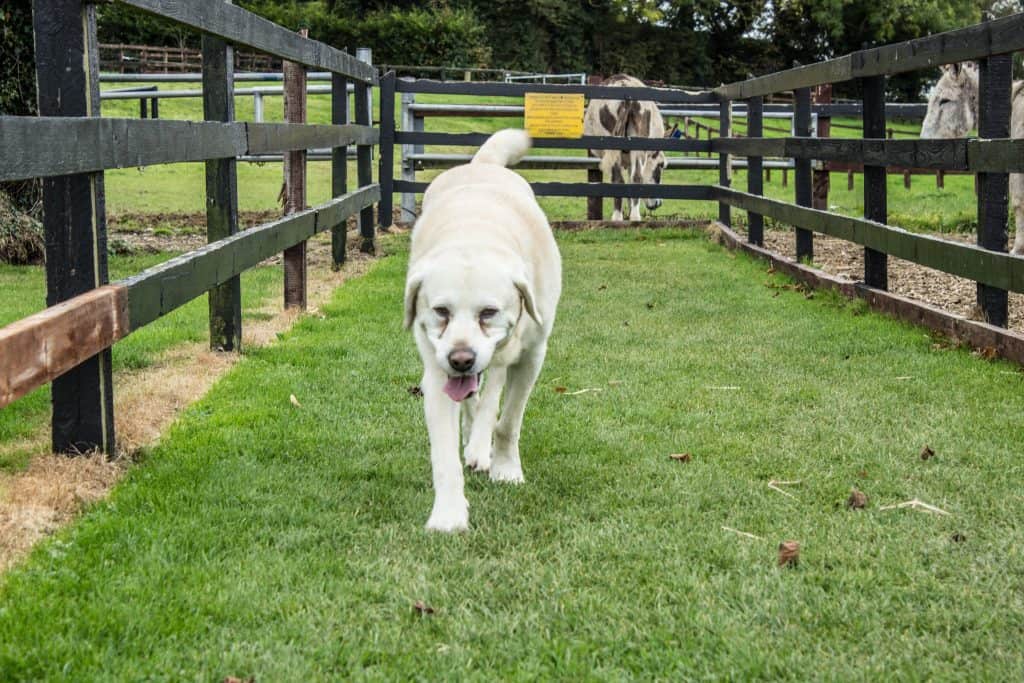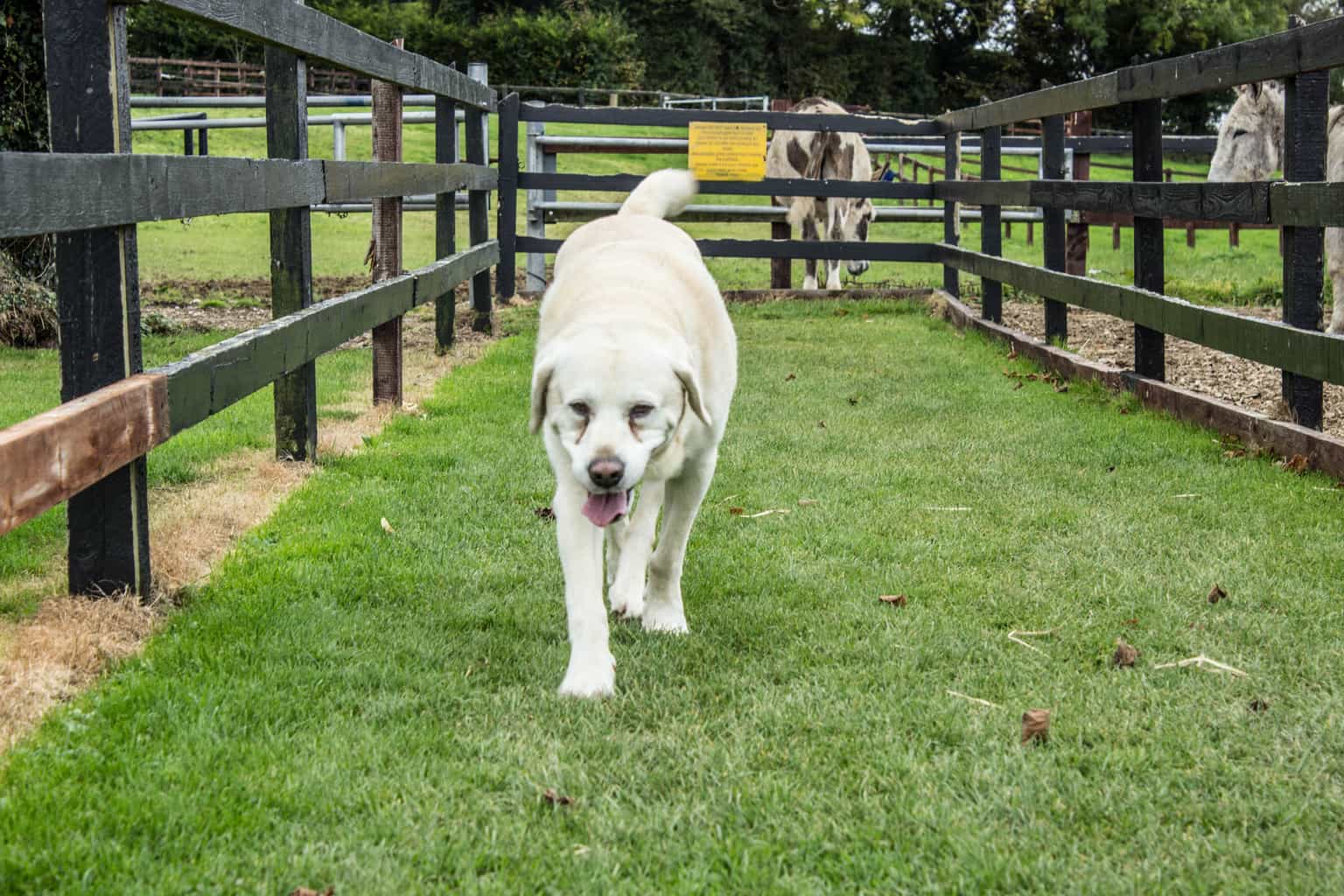 ---
Where is the Donkey Sanctuary?
The Donkey Sanctuary is located in County Cork which is in southern Ireland and a little over an hour from Cork City.
Liscarroll, Mallow, Co Cork, Ireland
---
Dates & Hours
The farm is open to the public year round except for Christmas Day.
Monday through Friday // 9:00AM-4:30PM and
Saturday, Sunday and bank holidays // 10:00AM-5:00 PM.
---
Parking & Admission
Both parking and admission are free which is absolutely amazing.
---
Amazing Donkey Sanctuary Statistics
14,500 donkeys and mules have been provided sanctuary over 40 years.
5,042 current donkeys and mules are in the care of sanctuaries and fosters in UK, Ireland, and Europe.
400,000 overseas treatments are given to working donkeys each year.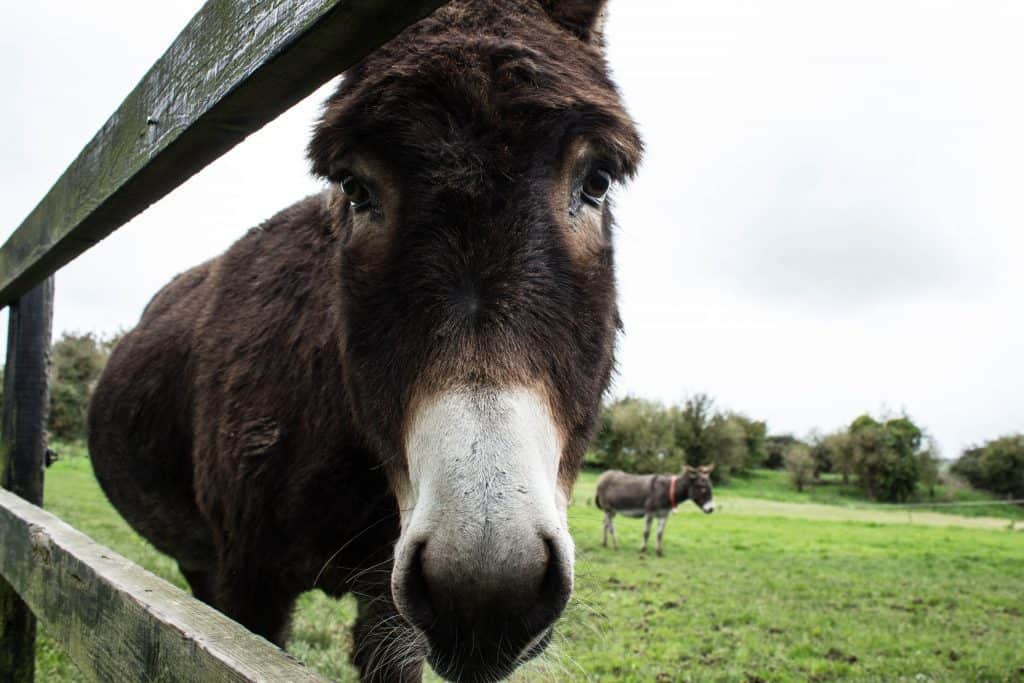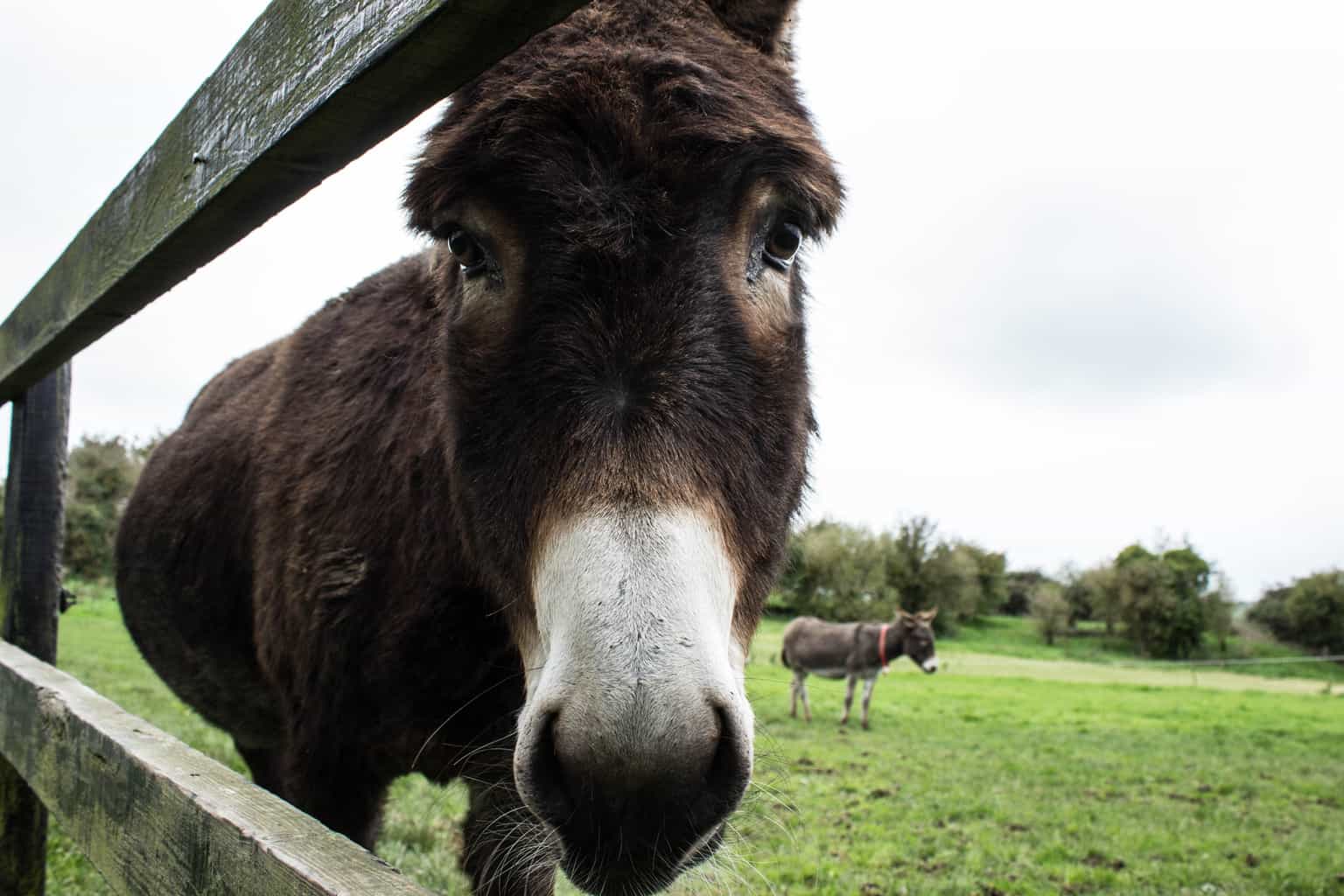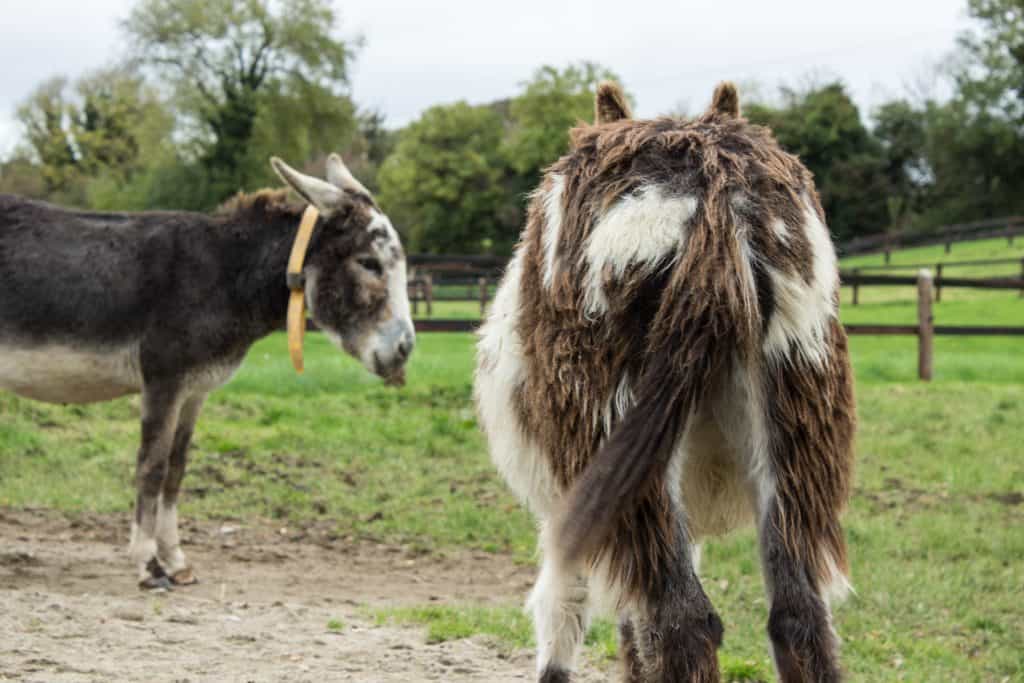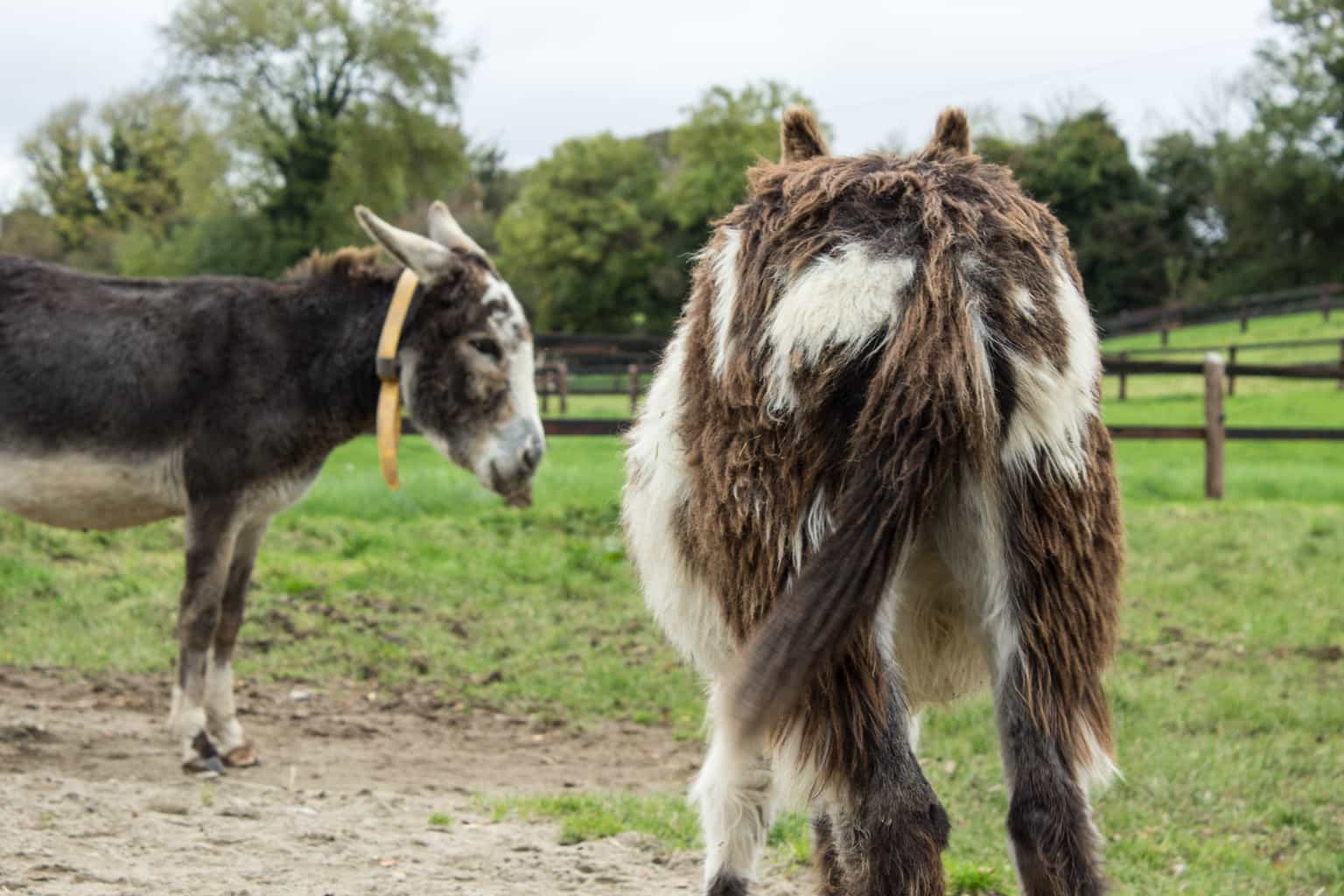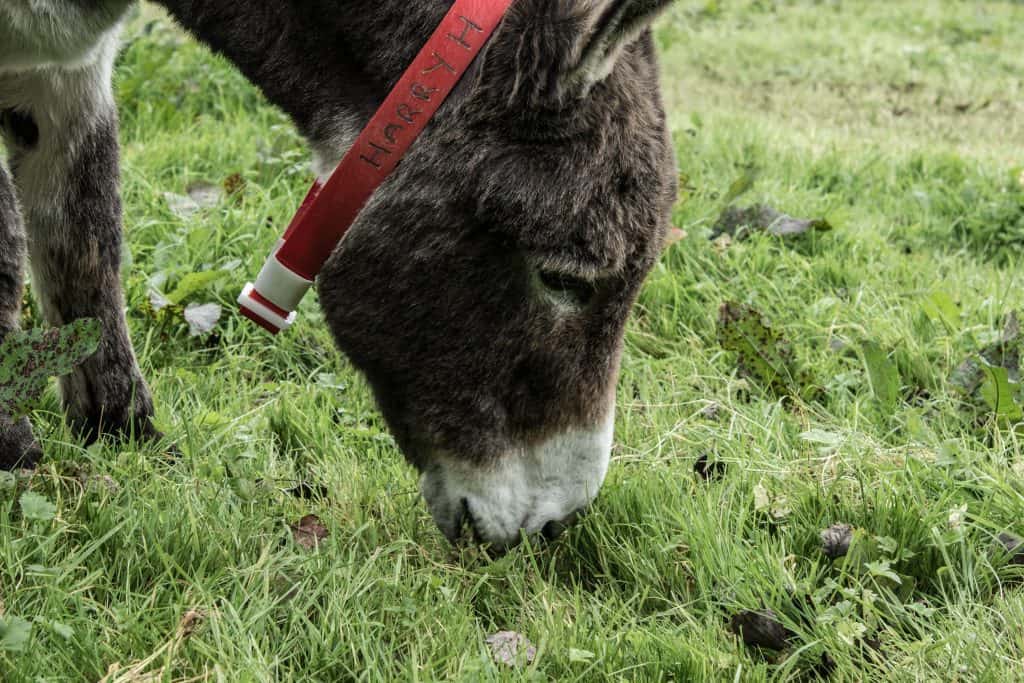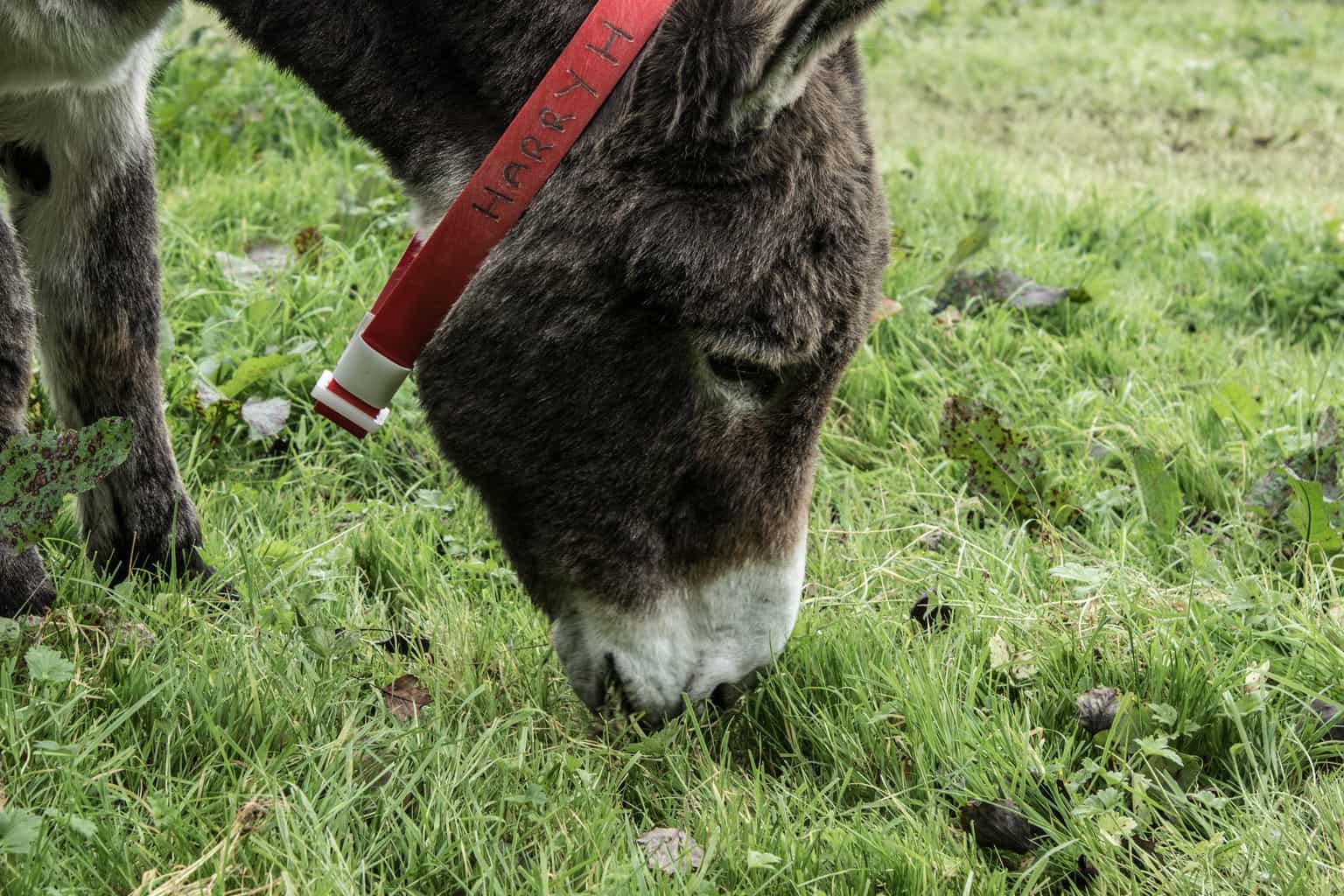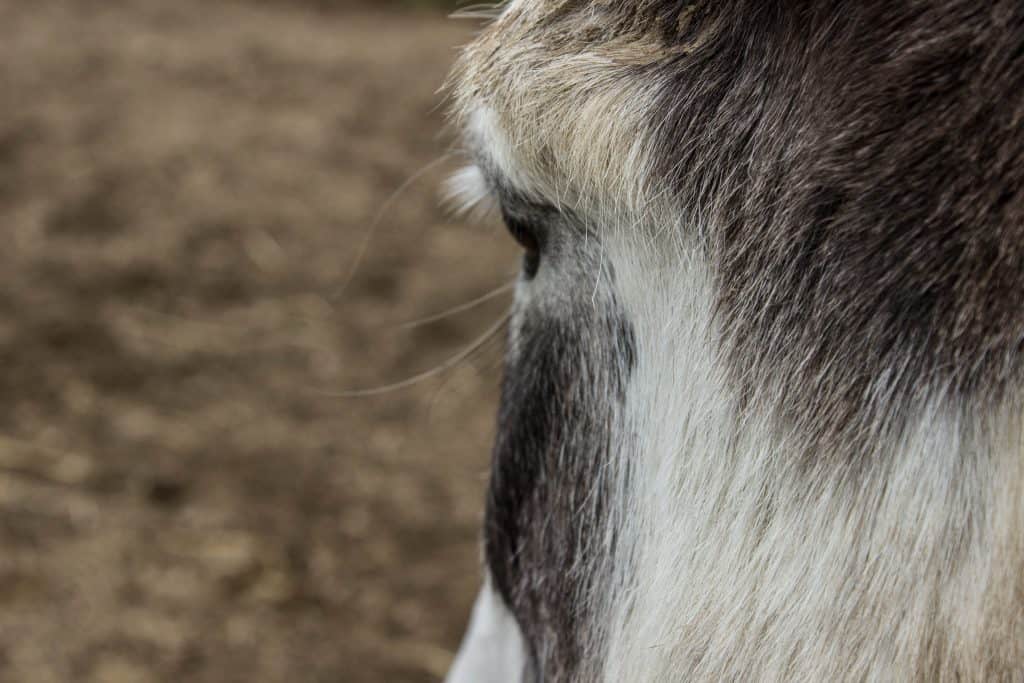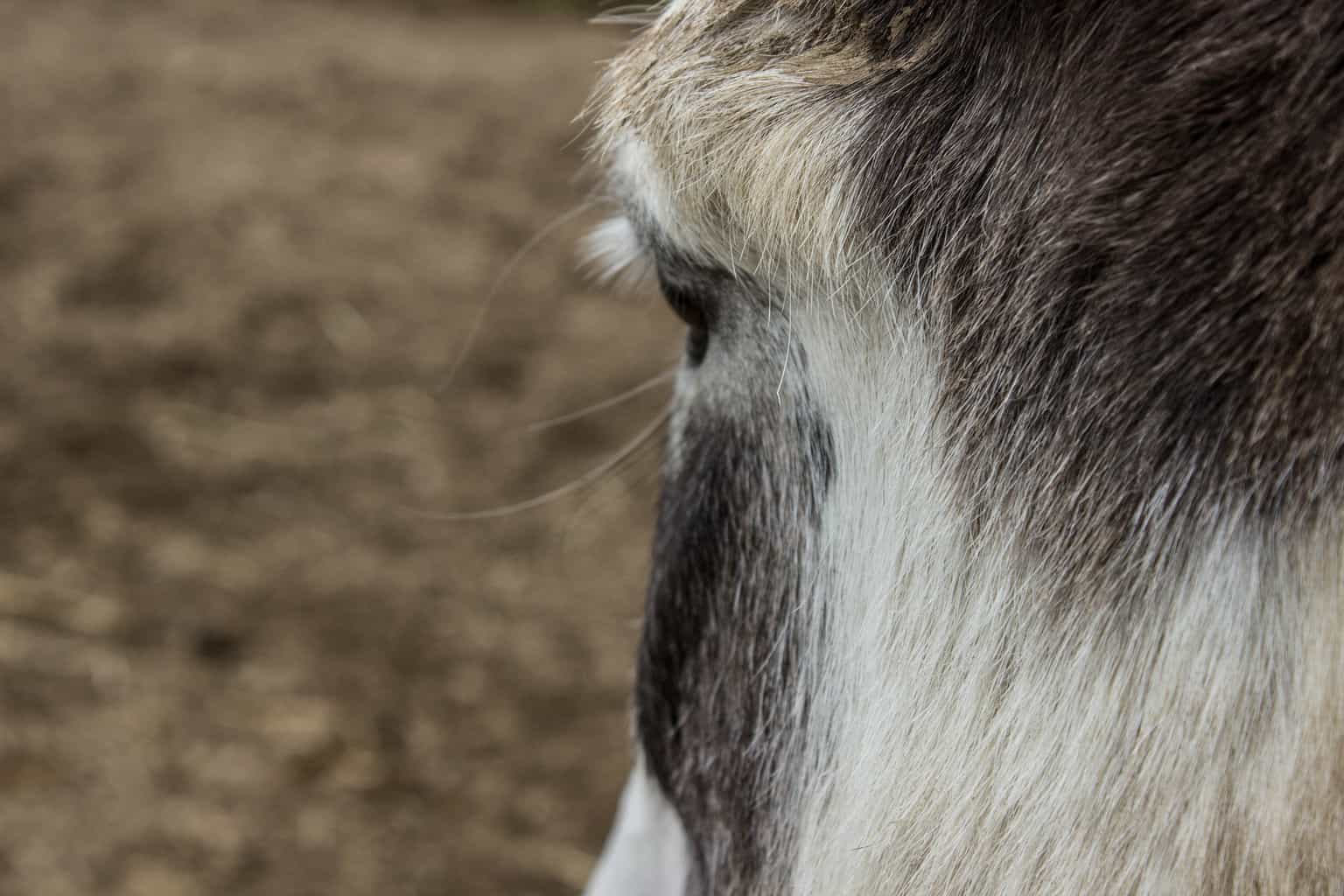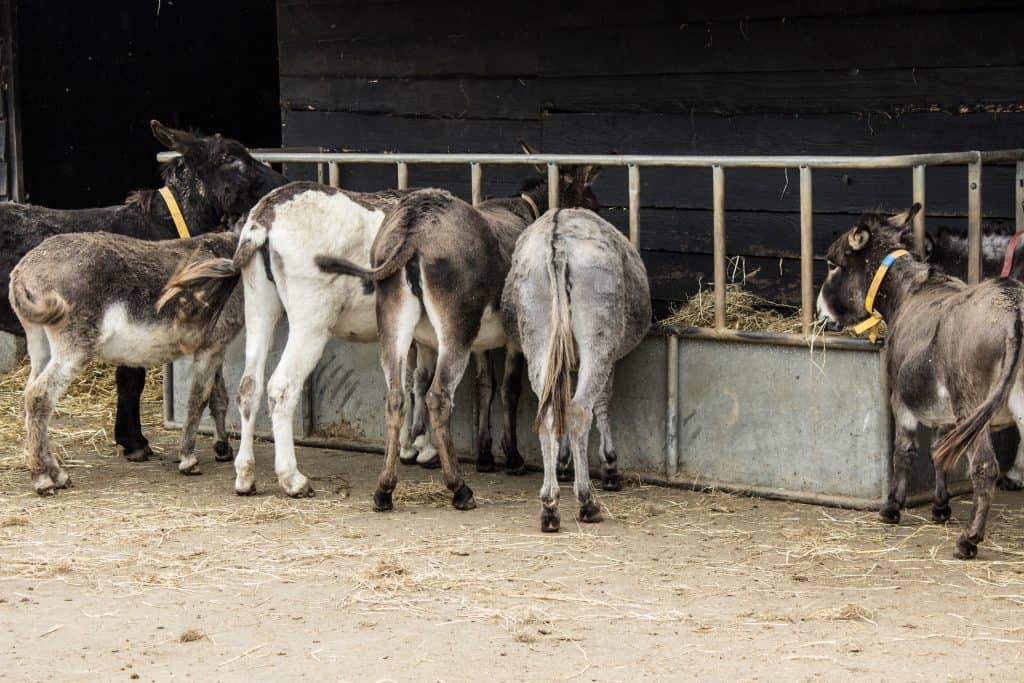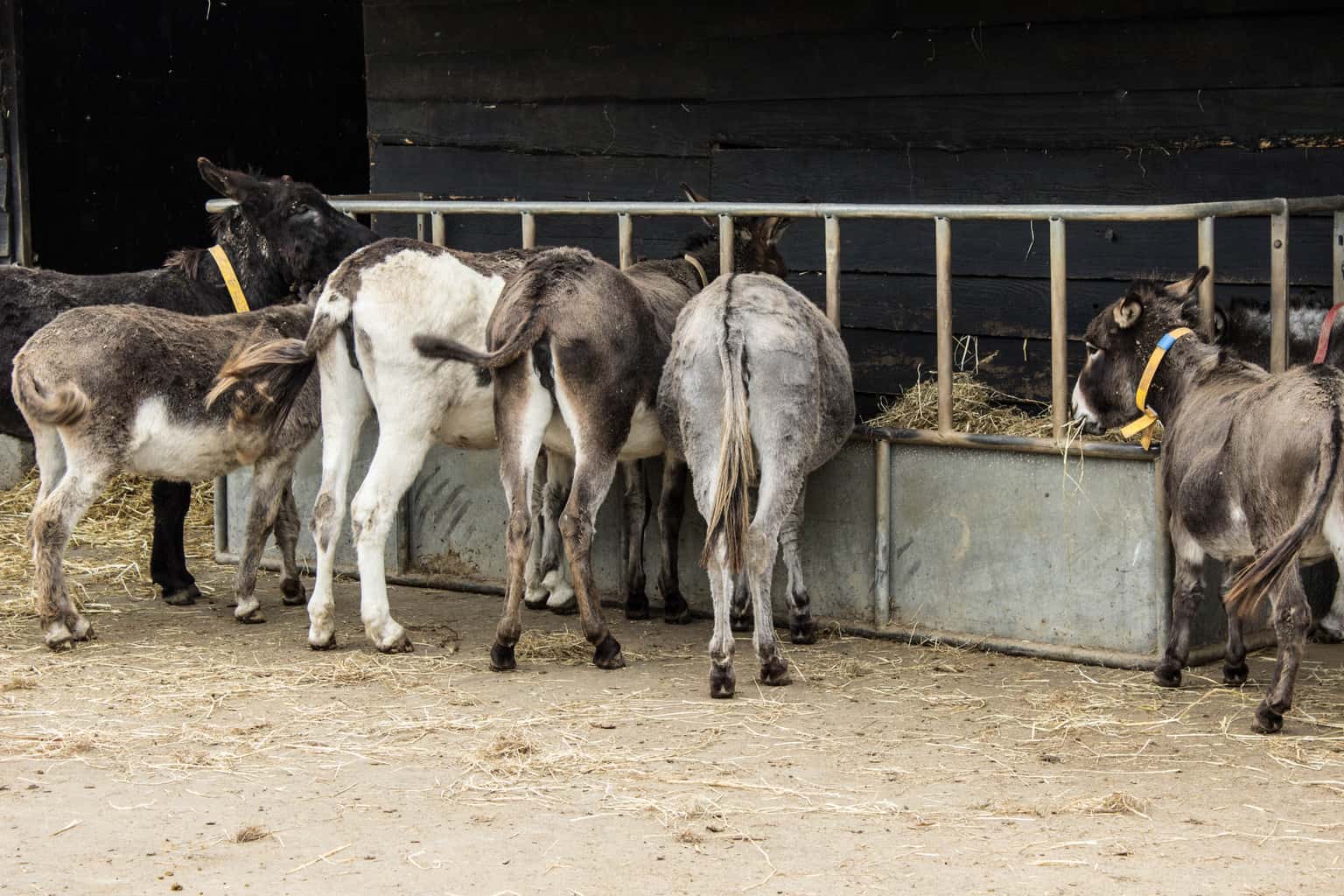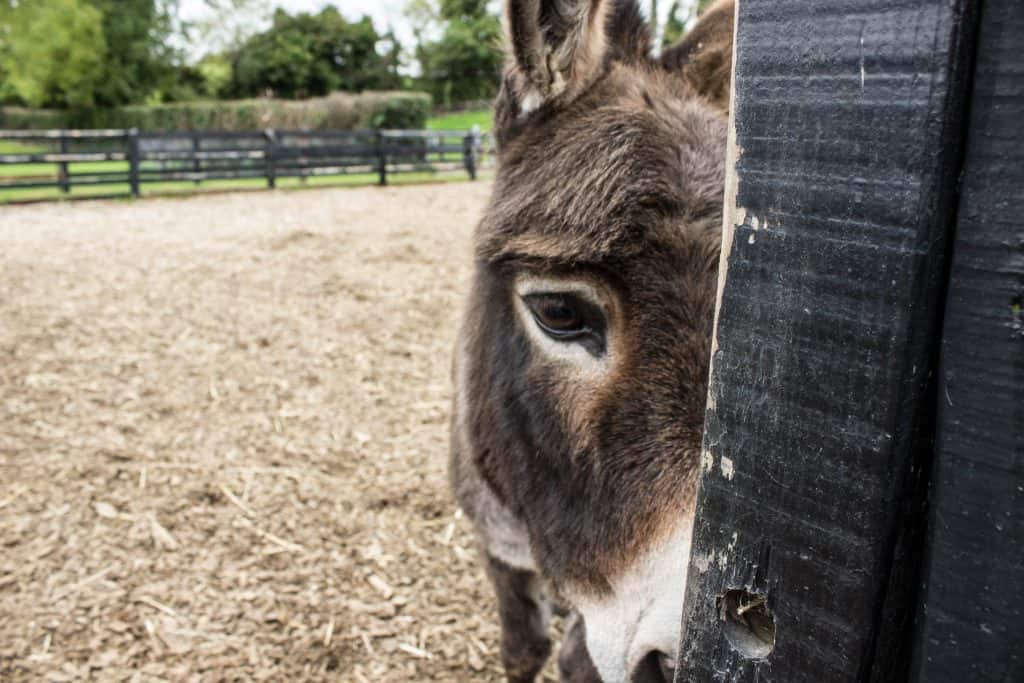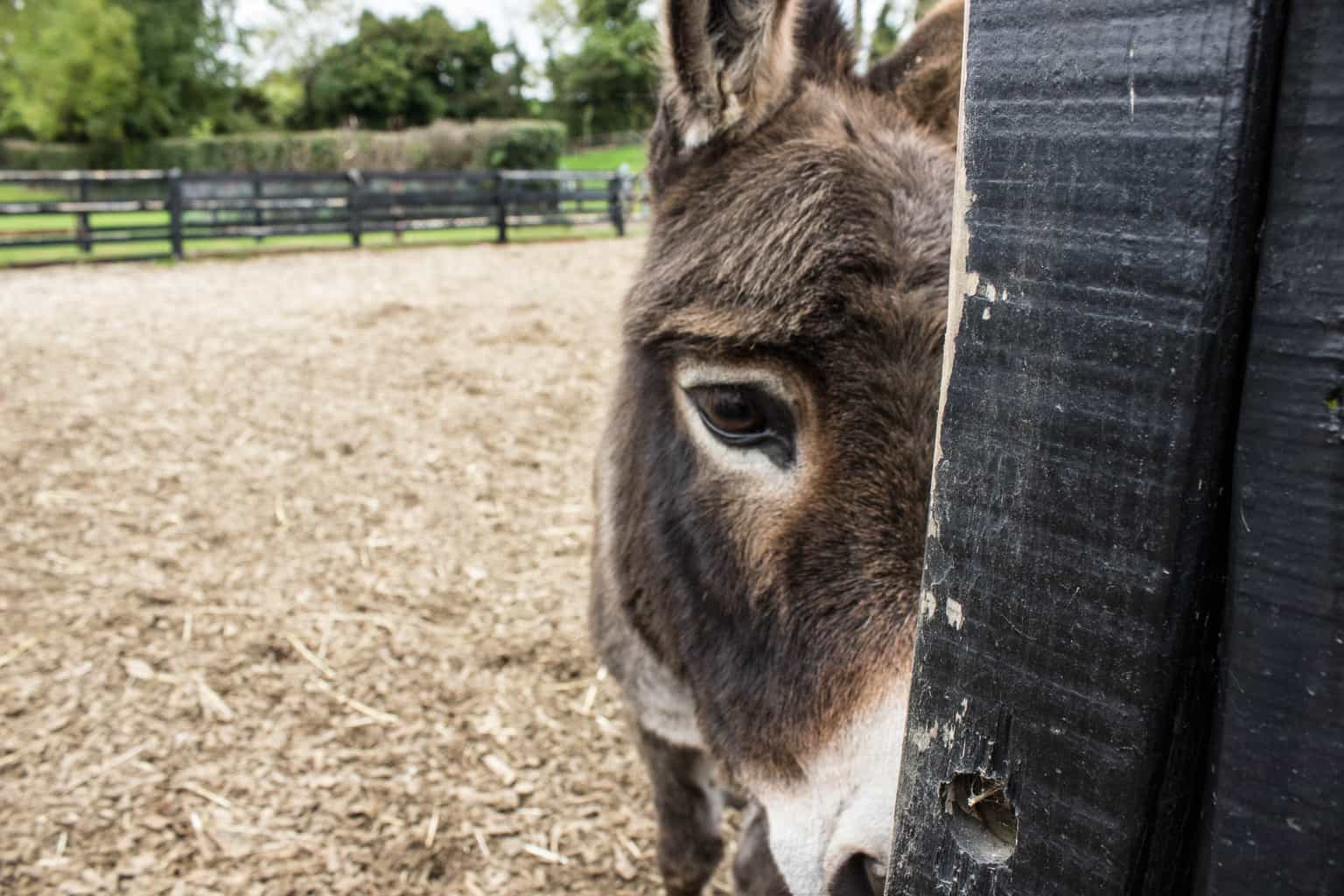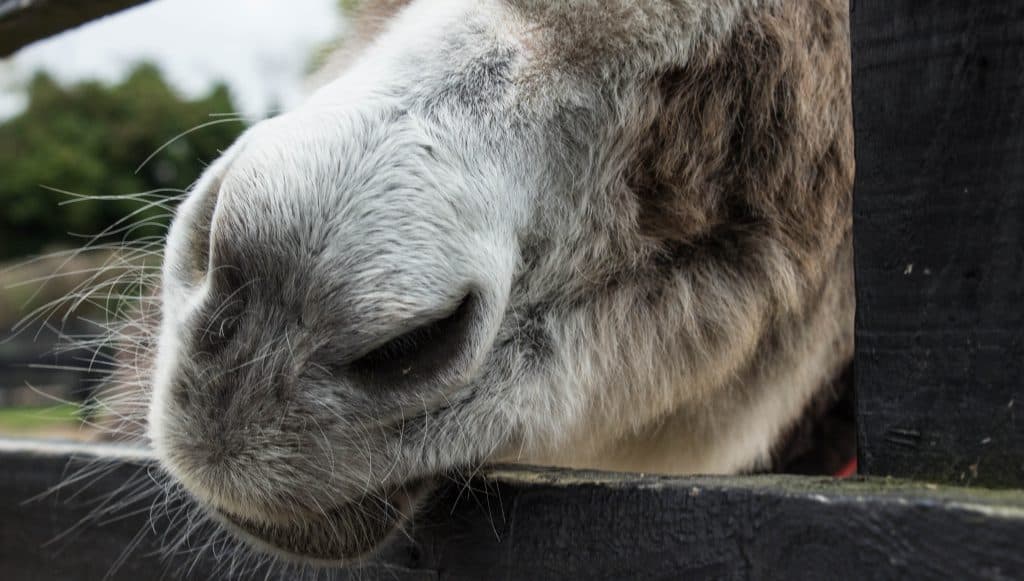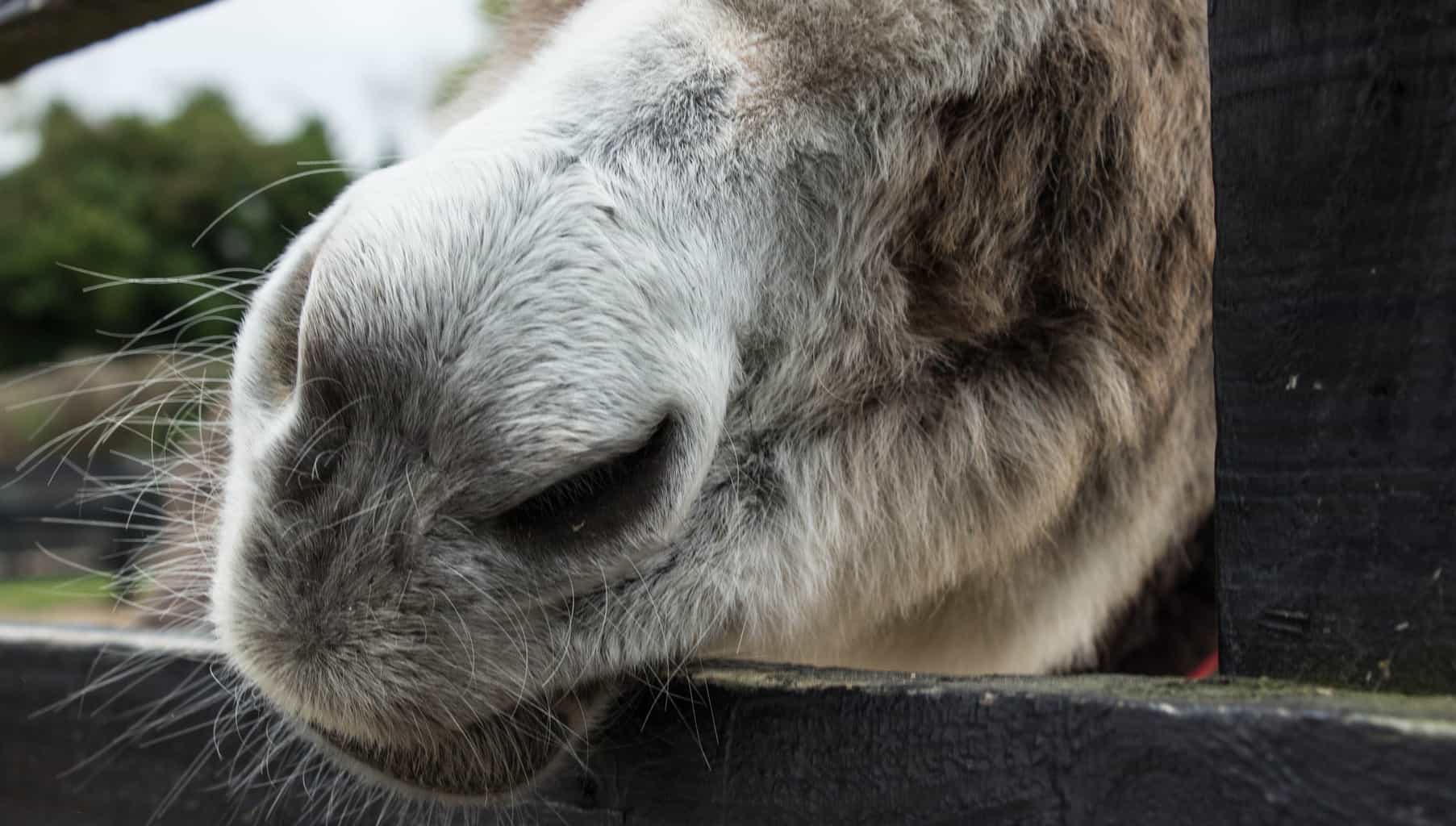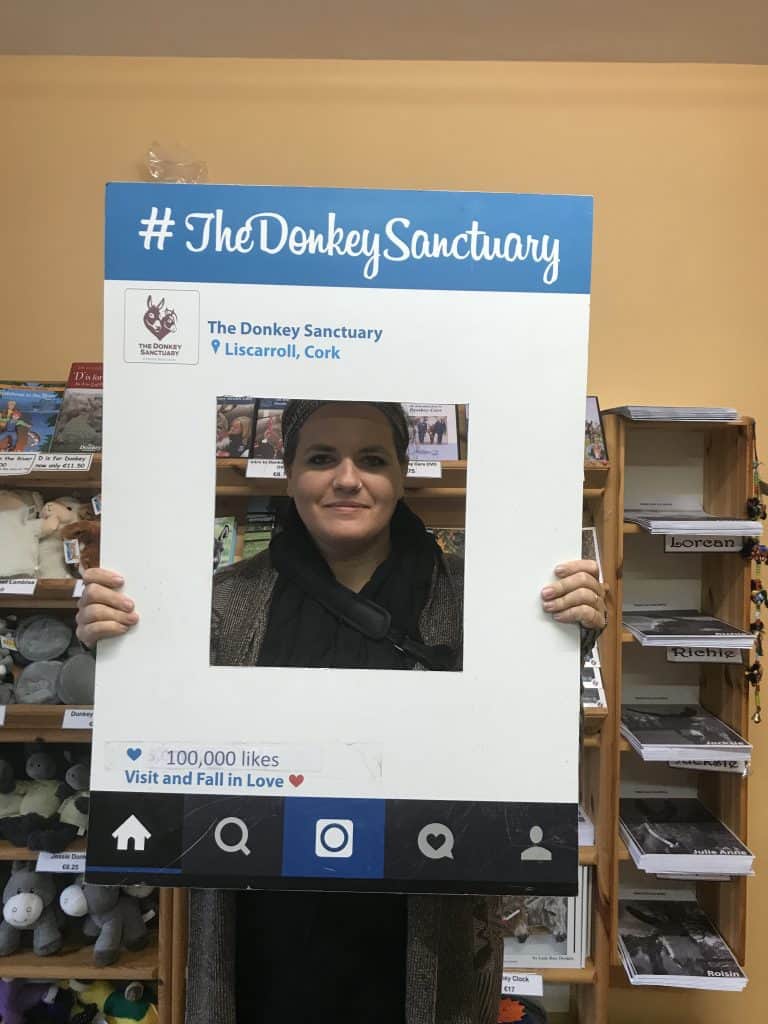 ---
Where to Stay
Here are a few other suggestions for accommodation in Cork :
---
What to Pack
Raincoat (yep, it's not just something people say – it can rain at any moment!)
Travel Umbrella (while I didn't bring an umbrella and was too stubborn to buy one, I'd recommend it)
Pacsafe Cross Body Purse (I love my Pacsafe products and would highly recommend using them when traveling)
Comfortable Shoes (my feet tend to hurt pretty easily and these are the best shoes I've had in a while for walking a lot)
Have you ever visited an animal sanctuary? Tell me about it in the comments below ↓↓↓
Looking for hotels in Ireland? Read accommodation reviews here or book here.
Want a guidebook? Here ya go!
What else have I written? You can find more Ireland posts here and animal sanctuary posts here.
Check out The Donkey Sanctuary – Website | Facebook | Twitter
Like this post? Have Questions? Hit me up on Facebook | Twitter | Instagram | Pinterest | Email
↓↓↓ PIN IT ↓↓↓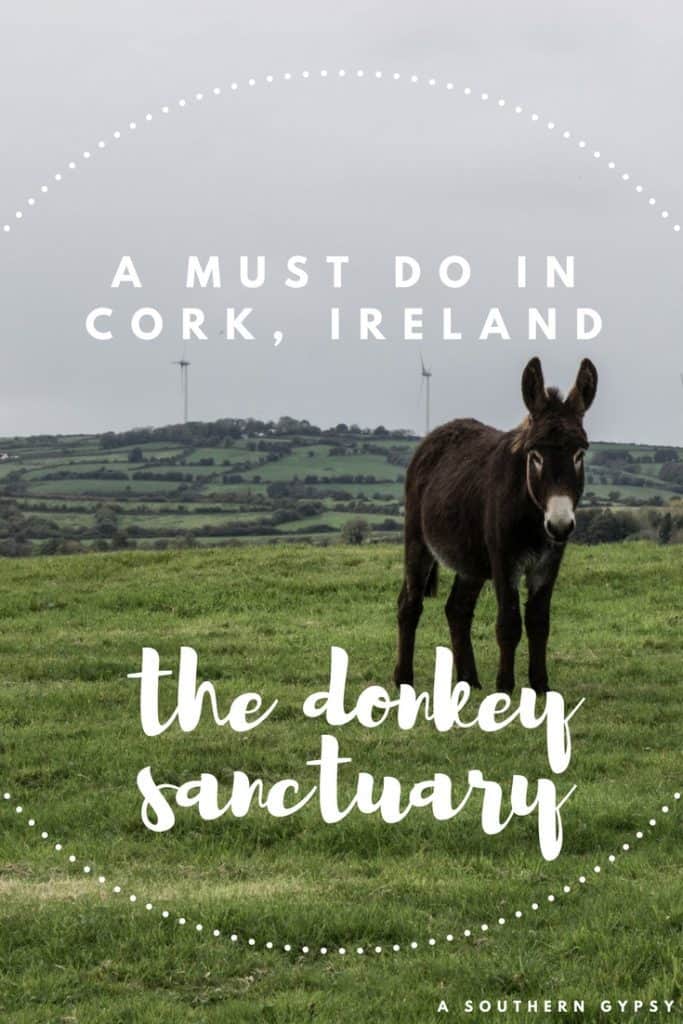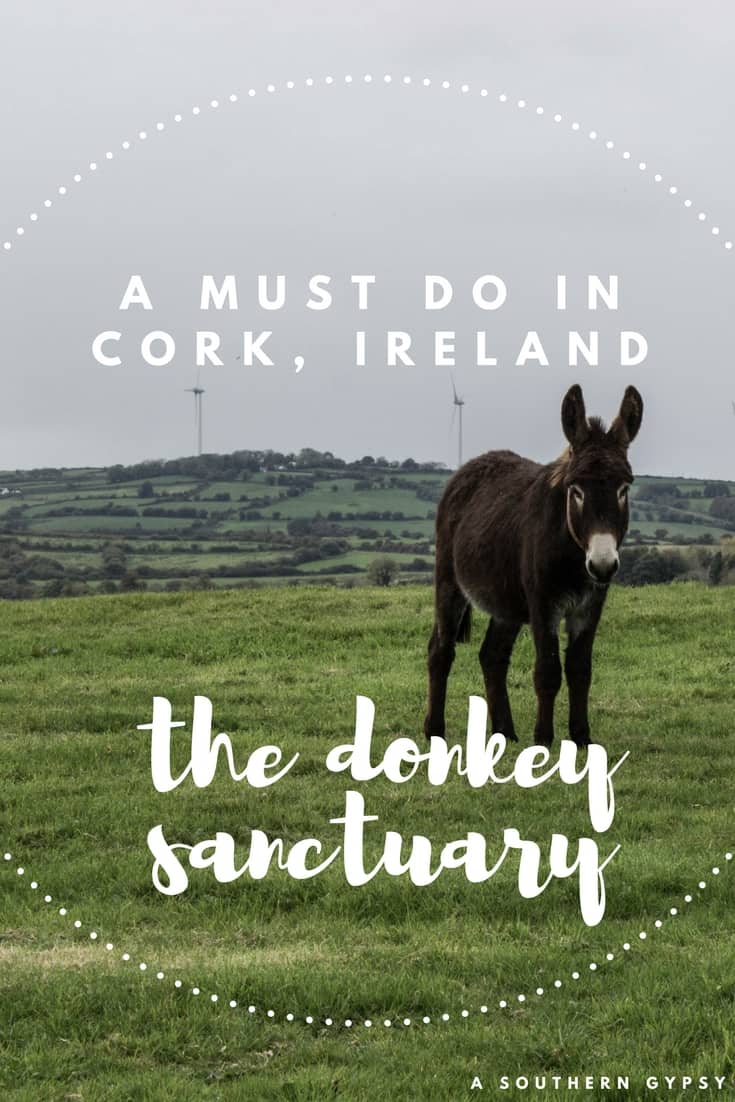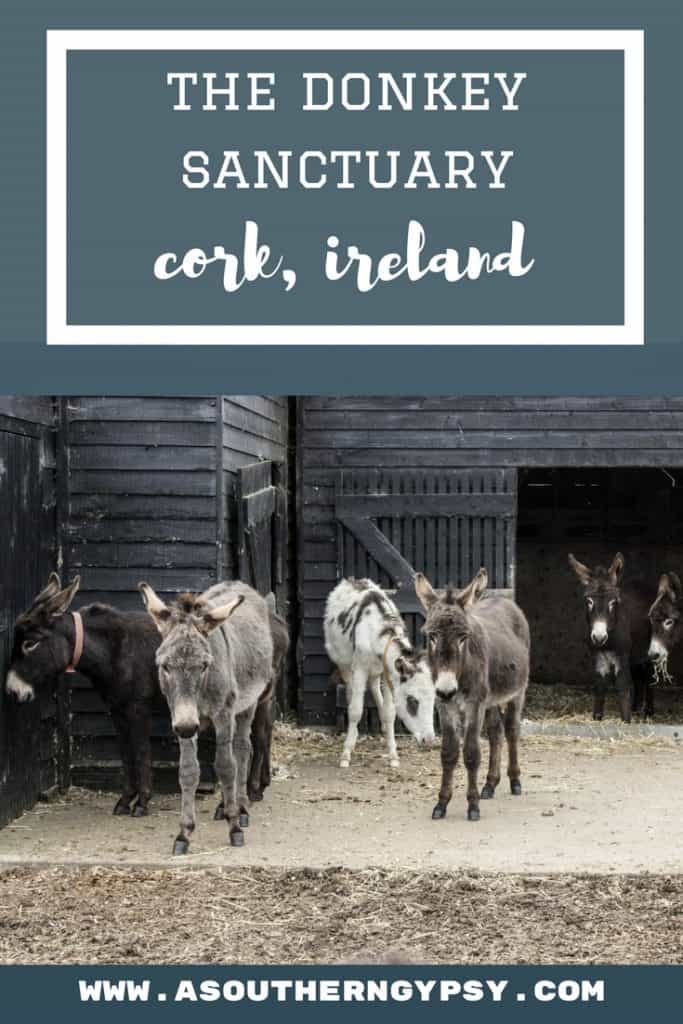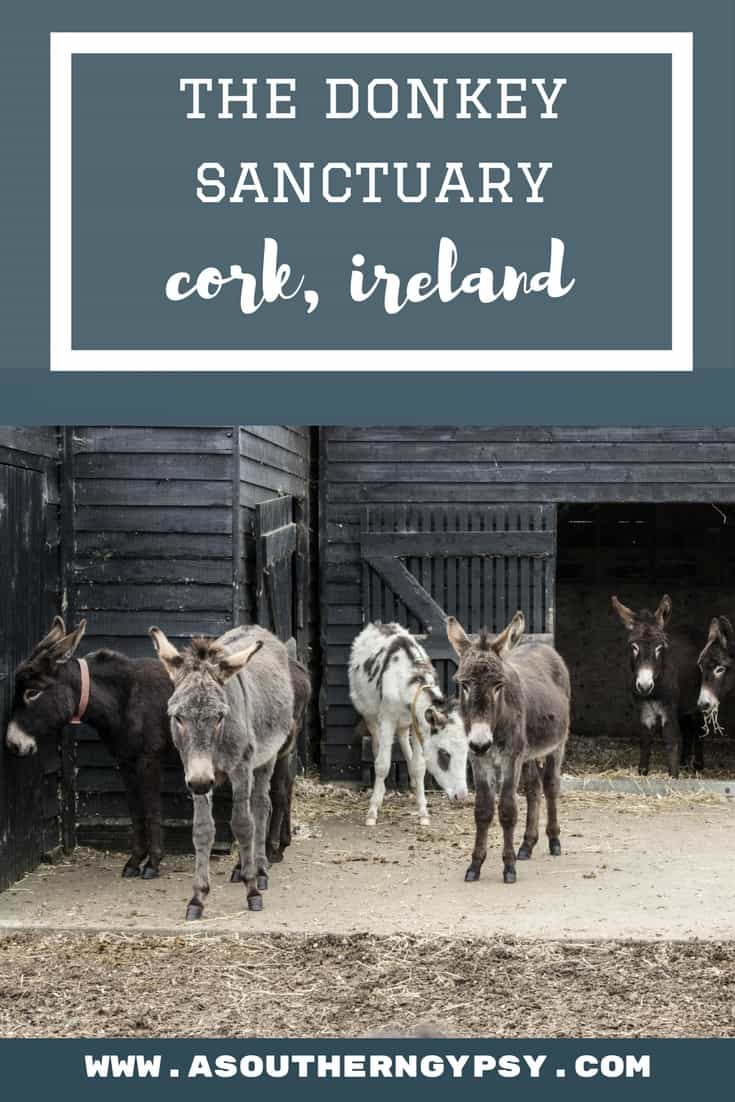 Some of the above are affiliate links and I will earn a very small percentage of the sale if you purchase through them at no extra cost to you. Thanks for supporting A Southern Gypsy!
Latest posts by Ashley Hubbard
(see all)