This post may contain affiliate links, meaning if you book or buy something through one of these links, I may earn a small commission (at no extra cost to you!). Please see my disclosure.
Prepare your senses for a culinary expedition through Orange County's vegan bakery landscape. Your taste buds will embark on a thrilling journey, reveling in a broad spectrum of dairy-free wonders.
Whether it's the sinful pleasure of richly frosted cupcakes or the soulful delight of chewy, oven-fresh cookies, this county's cornucopia of vegan gems is nothing short of impressive.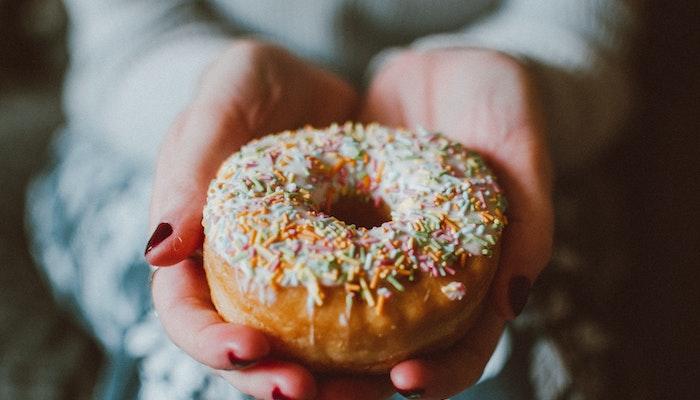 Leave behind the stale notion that vegan means flavorless – this adventure is set to shatter such misconceptions. Together, we'll traverse the tantalizing pathways of Orange County's vegan bakeries, exploring a rich tapestry of taste that promises to defy expectations.
Journey to a Vegan Paradise
Renowned for its gastronomic diversity, Orange County is a true sanctuary for vegan culinary delights, especially in the bakery sector. Gear up for an exhilarating tour de force of creativity and taste, encompassing everything from luscious vegan donuts to creamy, dairy-free cheesecakes.
In this vibrant locale, traditional treats receive a vegan transformation, delivering a unique gustatory experience that pays homage to classic favorites while introducing a new and thrilling spin.
Deciphering the Mystique of Vegan Baking
Vegan baking is a fascinating intersection of science and artistry, constantly inspiring bakers to explore beyond conventional boundaries as part of this intriguing dance, ingredients like aquafaba, coconut oil, and plant-based milk step into the limelight, replacing the traditional roles of eggs, butter, and milk.
This creative substitution yields vegan-friendly treats and gives birth to health-conscious options, allowing enjoyment without compromise. It's a testament to the evolving world of baking, where dietary choices no longer limit the wonder of discovering new flavors and textures.
Embarking on this flavorful exploration, we'll dive deeper into what makes these bakeries so unique and innovative, offering insights into the captivating world of vegan baking in Orange County.
A Gourmet Guide to Vegan Bakeries in Orange County
1. Giselle's Vegan Kitchen: The Powerhouse of Flavors
Giselle's Vegan Kitchen is the epitome of flavor and variety. It's a local gem renowned for its cupcakes and soft, comforting cookies that can satiate any sweet tooth. However, the spotlight often falls on the bakery's delectable lemon poppyseed muffins. With a perfect blend of zesty citrus and subtle nuttiness, these muffins offer a refreshing and satisfying flavor profile that'll keep you coming back for more.
2. Sensitive Sweets: A Sanctuary for Dietary Restrictions
Sensitive Sweets is the ultimate haven for those with dietary restrictions. Specializing in vegan and gluten-free treats, it ensures no one misses out on indulging their sweet cravings. The bakery's flagship chocolate chip cookies are a standout, with a perfect balance of crunch and chewiness. Every bite of these cookies reveals a burst of rich chocolate, a surefire way to bring joy to your taste buds.
3. Vegan by Victoria: A Fusion of Tradition and Innovation
Vegan by Victoria is a unique spot offering a refreshing take on traditional Mexican pastries. If you're a fan of pan dulce, you're in for a treat! With its light, fluffy texture, this vegan version retains the essence of the beloved Mexican sweet bread. It's a true testament to how vegan alternatives can be just as delicious, if not more.
4. Evolve Bakery: Revolutionizing Vegan Pastries
Evolve Bakery is redefining the standards of vegan pastries with its artisanal range. Each treat is a work of art, made with careful attention to detail. Among their variety of pastries, their almond croissants steal the limelight. Their buttery, flaky crust, complemented by a sweet, creamy almond filling, will undoubtedly lead you into pastry paradise.
5. Friendly Donuts: For the Donut Devotees
Friendly Donuts makes classic donuts with a vegan twist. From traditional glazes to exotic flavors, they've got an assortment that will leave donut lovers spoiled for choice. One crowd-pleaser is their vegan apple fritter, a harmonious blend of sweetness and tartness, encapsulating the essence of a perfectly baked apple pie in a donut.
6. Light and Healthy Desserts: Guilt-Free Indulgence
At Light and Healthy Desserts, you can indulge without guilt. They're changing the game with healthy dessert options, like their carrot cake with creamy cashew frosting. Made with wholesome ingredients, their offerings prove that desserts can be both nutritious and delicious.
7. Hapa Cupcakes & Cakes: East Meets West
Hapa Cupcakes & Cakes fuses Asian flavors with traditional baking, creating a fusion of tastes. The matcha cupcakes, with their subtle earthiness offset by sweet frosting, delight the palate. These cupcakes showcase the harmony between Eastern and Western flavors.
8. Casa De Vegan: Your Home for Vegan Mexican Delights
Experience the richness of Mexican vegan baking at Casa De Vegan. Their vegan tres leches cake, moist and deliciously sweet, is a testament to the wonders of vegan baking. Each bite of this cake is a taste of Mexican tradition, minus the dairy.
9. Gisselles Vegan Bakery: The Comfort Food Capital
Gisselles Vegan Bakery specializes in comfort food that's 100% vegan. Their chocolate chip cookies, warm and chewy with a generous sprinkle of chocolate chips, will transport you back to childhood baking sessions. These cookies are a testament to the simplicity and joy of a well-baked cookie.
10. Baked Vegan Sweets: The Innovative Hotspot
Baked Vegan Sweets is renowned for pushing boundaries with its creative vegan offerings. One of their notable offerings is the vegan cinnamon rolls. Soft, sweet, and packed with cinnamon goodness, they're a comfort food that anyone would enjoy.
Conclusion
The vegan bakery scene in Orange County has truly taken a front seat in the county's diverse culinary space. With a multitude of bakeries pushing the boundaries of traditional baking, it's clear that this isn't just a fleeting trend but a significant shift towards healthier, more sustainable food choices. These bakeries deliver a diverse range of dairy-free delights that doesn't compromise on flavor, quality, or creativity.
A trip to Orange County wouldn't be complete without exploring these unique vegan bakeries. Each offers its distinct spin on vegan baked goods, proving that veganism isn't merely about dietary restrictions but rather an opportunity to be innovative and resourceful. So, whether someone identifies as a long-term vegan or is a curious foodie looking to explore new flavors, the vegan bakeries of Orange County are set to surpass expectations.
For those who find this culinary journey enticing enough to consider moving to the county, remember there's no need to fret over the moving process. The best professional movers in Orange County are ready to facilitate a stress-free transition. The move will be as smooth and delightful as a bite into the vegan pastries that await in this gastronomic paradise.
Latest posts by Ashley Hubbard
(see all)