This post may contain affiliate links, meaning if you book or buy something through one of these links, I may earn a small commission (at no extra cost to you!). Please see my disclosure.
August has been spent mostly at home. Aside from the very first days of the month, I've mainly been working and spending time in Tennessee.
At the beginning of the month, we had the opportunity to move someone to Sarasota, Florida and so I decided to stay for a few days afterward and soak up some sunshine, eat some vegan food, play in the ocean and hunt some shark teeth.
I've also been preparing for a very busy travel month in September!
MOST POPULAR POST
How to Find Shark Teeth in Venice Florida // Venice is the "Shark Tooth Capital of the World" and now you have the best tips to hunt for them on the beach!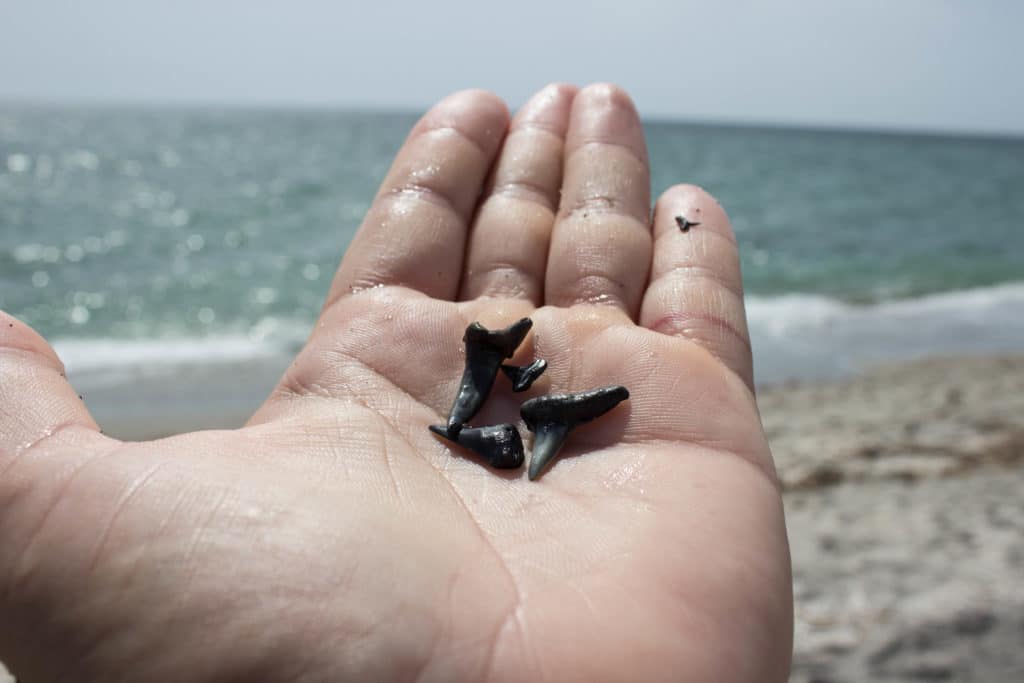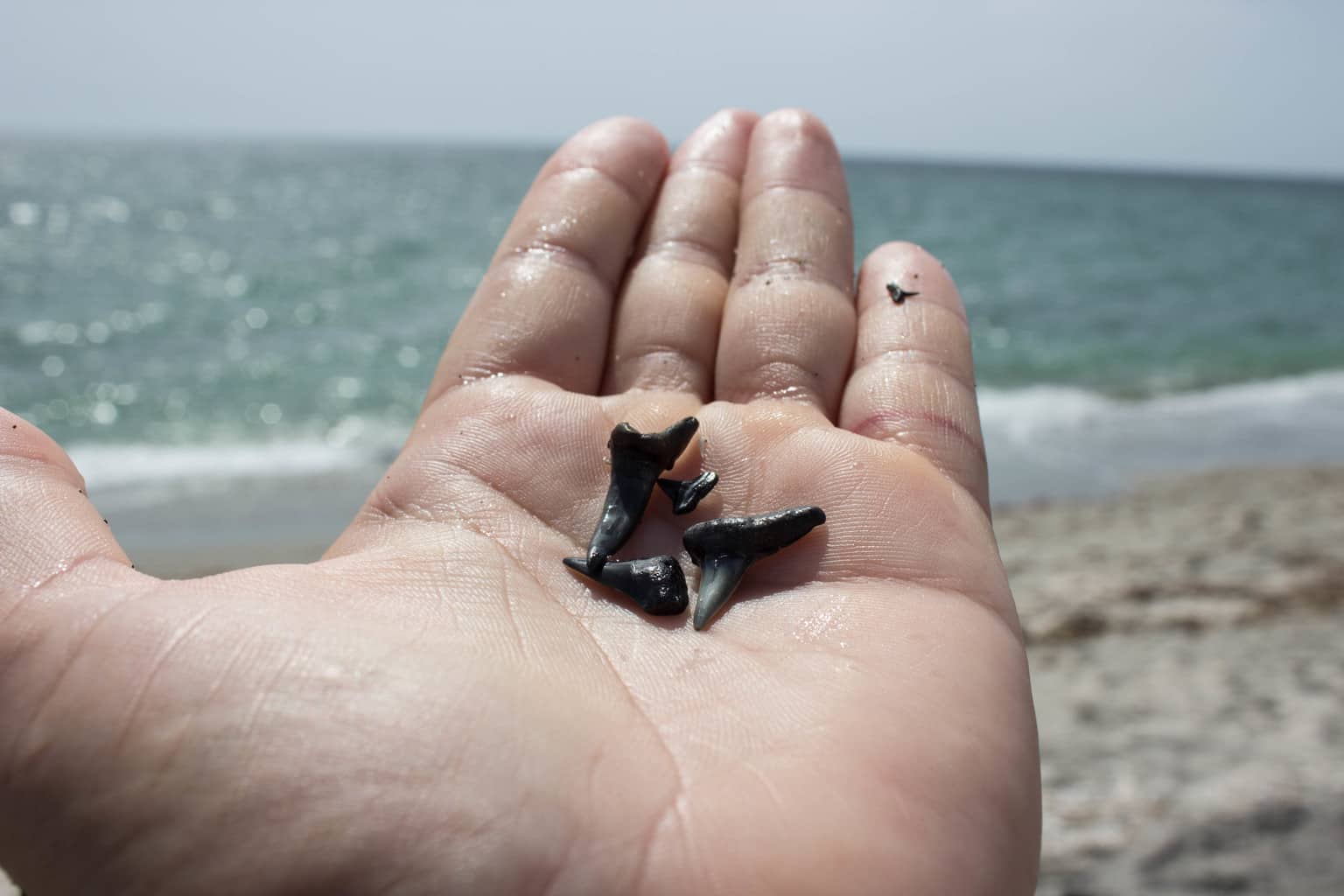 OTHER POSTS
Where to Stay in Sarasota, Florida // we stayed at the cutest boutique hotel in Sarasota and I would definitely recommend it!
Vegan, Cruelty Free + Ocean Friendly Beach Bag Essentials // headed to the beach but worried about what to put in your beach bag? Check out my essentials!
Ultimate Vegan Guide to Sarasota, Florida // at first glance, Sarasota doesn't seem like the most vegan friendly city but make sure to use my guide because I found the best vegan options!
BEST THING I ATE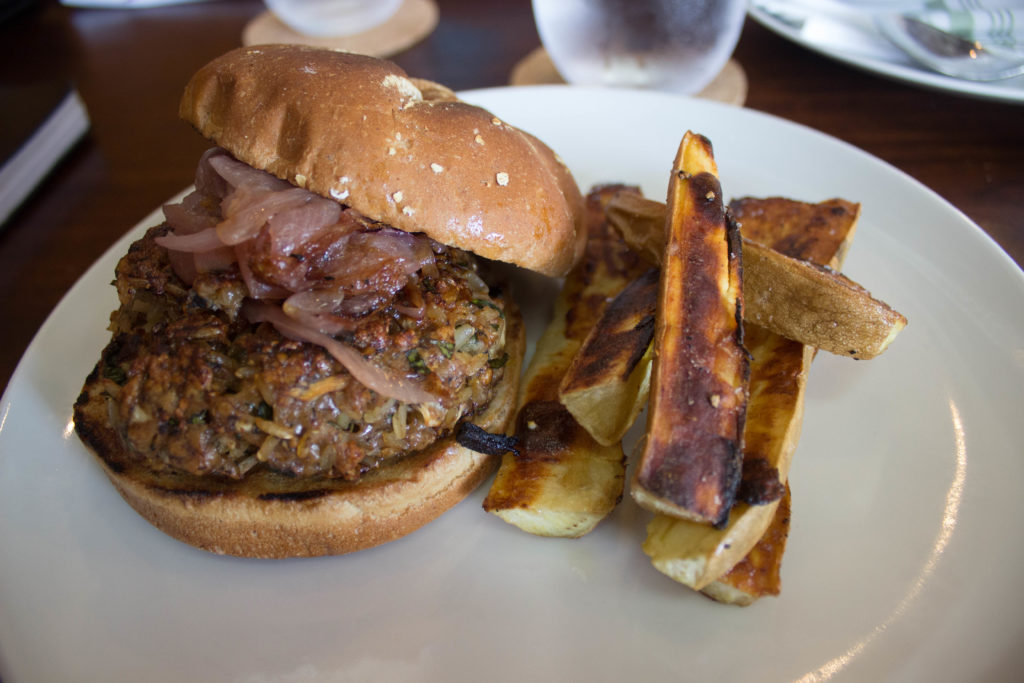 This mushroom and rice burger from Lila in Sarasota, Florida was my favorite meal of the month! Such a unique burger and the caramelized onions made it melt in my mouth!  Their oven roasted fries were also delicious!
MOST LOVED INSTAGRAM POST
WHAT I READ THIS MONTH
Another horrible reading month for me! My excuse though is that I've been obsessed with learning Russian so I've been doing that in my free time so I think that's a perfectly good excuse!
WHAT I WATCHED THIS MONTH
Orange is the New Black – Finally caught up on the latest season and as usual, it was amazing!
Defenders – Started the newest Marvel show on Netflix – so far so good!
Sense8 – Finished Sense8 and it's a good thing they decided to come back and do a two-hour series finale because I would have been pissed if that's how it ended.
Game of Thrones – of course, GOT! This season was INTENSE!
Shooter – the TV show.  I really loved the movie so I gave the show a chance when I saw it on Netflix and I really liked it.
COMING UP IN SEPTEMBER 2017
As you're reading this, I'm in Niagara for the day!  Tomorrow, I'll be in Toronto until the 11th.
I was originally supposed to leave on the 28th of August and head to NYC and upper state NY first but things didn't pan out at work like expected and I had to cut this trip in half.
That's okay though because on the 23rd I'm headed to IRELAND and N IRELAND!!  Lauren and I are going on a 2.5 week road trip and it is going to be epic! Make sure to follow along!
WHAT DID YOU DO IN AUGUST? ANY PLANS FOR AUGUST? TELL ME IN THE COMMENTS ↓↓↓
Latest posts by Ashley Hubbard
(see all)