This post may contain affiliate links, meaning if you book or buy something through one of these links, I may earn a small commission (at no extra cost to you!). Please see my disclosure.
The gaming industry depends on computing, distribution, manufacturing, servers, and other forms of technology that allow gamers to escape reality. Still, these same technologies also contribute to the misery of climate change.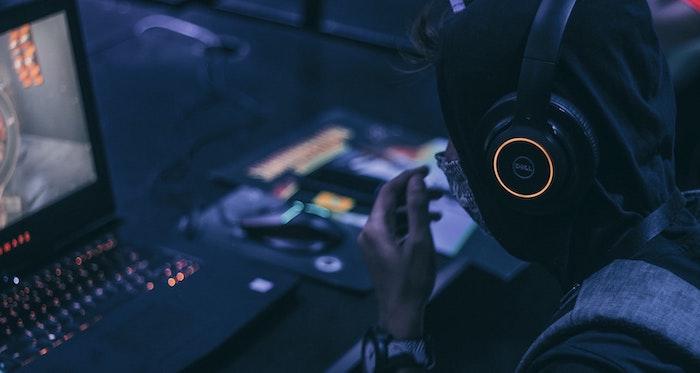 A handful of enterprises are doing their part to lessen their carbon footprint by making more sustainable casinos that casino reviewers rate. For example, the industry has been attempting to reduce or at least slow its impact on climate change.
The gaming business has significant potential to lessen its environmental impact. Some companies have switched to renewable energy, opting for electricity from 100 percent carbon-neutral suppliers. In addition to helping the environment, this also reduces electricity expenses for firms.
Some gaming firms are incentivizing their staff to take public transit and have implemented a system to track their overseas business travel.
Big game firms like Microsoft, Electronic Arts, Sony, and Nintendo use a lot of power. As the most well-known names in the business, they arguably have the greatest duty to address the concerns around their carbon footprint.
A lot, with Nintendo using 98% renewable energy and other firms spearheading the push for carbon-neutral or negative footprints throughout the whole game sector.
To reduce its carbon footprint, better manage its energy and water usage, and make more ecologically responsible decisions, EA has been promoting a concept called "sustainable operations."
In its 2021 impact report, EA revealed several sustainable energy strategies, including the use of room sensors and LED lighting to reduce energy use, the purchase of more eco-friendly supplies, and the partnership with cloud providers offering robust energy efficiency strategies that result in far fewer data centers.
As a result of EA's efforts, the company claims that over a year, it has saved a significant amount of kWh, recycled five million gallons of water for use in landscaping, and diverted 30,906 pounds of waste from landfills through recycling and composting.
Reducing its carbon footprint is another goal of Google. Since 2007, the company has not produced any net carbon dioxide emissions, and in 2017, it became the first company of its size to meet 100% of its annual electricity consumption with renewable energy; in 2018, it did it again; and in 2019, it became the largest ever corporate buyer of renewable energy.
Microsoft is also taking steps to establish itself as a leading player in the carbon struggle by aiming to achieve net-zero emissions within the next eight years.
Gaming corporations are contributing what they can to the ongoing effort to lower carbon emissions.
Global Warming and the Impact of Video Games
As a Sony energy policy analyst in 2020, Joshua Aslan looked at the PlayStation 4 market in Europe. Aslan included the expected energy consumption of every PlayStation 4 sold in the area.
His findings suggest that the total electricity consumption of all PS4s in Europe might reach 27 terawatt-hours throughout their lifetimes, "assuming high forecasts for console consumption (4.4 hours per day) are representative of real usage."
According to Aslan, this was roughly equal to Hungary's annual electricity use in 2018. More energy was produced than was used in Ecuador in 2016, measured in terawatt-hours.
Imagine that multiplied internationally across various platforms, including the power-hungry PCs estimated to consume around 1,400 kilowatt-hours per PC annually, according to energy specialists Nathaniel and Evan Mills.
Abraham discovered that all the businesses, studios, and developers he researched (including Ubisoft, Nintendo, and Microsoft) generated between one and five tons of CO2 per employee each year.
According to him, that adds up to anywhere from three million to fifteen million tons of CO2 per year when you factor in the number of game developers around the world who work in offices and at home, whether for a company or independently (which he estimates at around half a million to four million at the moment).
This figure is just from the carbon emissions of the energy used in game studios, be it for computer use, running servers, or even just keeping the lights on; not playing them, not distributing them to players, not considering the waste such as discs going to landfills, and not the servers being used to play them.
However, consoles themselves are a major contributor to the issue. Tests of the PlayStation 4's CPU are included in Abraham's book. He performs mass spectrometry on the unit, which measures the mass-to-charge ratio of one or more molecules in a sample. He discovers all of the atomic constituents that were previously unknown.
Titanium is one of the materials he finds; however, Abraham claims that the mining, refining, and international shipping required to turn titanium into the console's base material presents a significant emissions intensity concern.
Another problem is the never-ending pressure to enhance one's technological capabilities. Each console generation includes massive amounts of carbon dioxide in its internal components. Smartphones are especially prone to this, with new models being launched every few months.
There have already been several new smartphone models released this year, including updated versions of the iPhone (version 13), Google Pixel 6, the Samsung Galaxy, and others. That's not even because these devices are still manufactured in their older forms. More carbon dioxide is being produced and released due to our regular use of these electronic devices.
The EIA estimates that by 2020, renewable energy will provide electricity for around 21% of the United States. This implies that the remainder of the country relies on an electrical system fueled by fossil fuels, the combustion of which produces carbon dioxide (CO2) emissions whenever a device is charged or operated.
The energy used and the resulting carbon dioxide emissions are not a one-time cost for the industry. Because it needs fossil fuels to operate, it negatively influences the climate and the atmosphere.
Latest posts by Ashley Hubbard
(see all)