This post may contain affiliate links, meaning if you book or buy something through one of these links, I may earn a small commission (at no extra cost to you!). Please see my disclosure.
It's fairly impossible to be completely zero waste, but these zero waste toothpaste brands definitely take a big bite out of plastic.
Which is important because every year in the US approximately 400 million toothpaste tubes get tossed. Toothpaste tubes are notoriously difficult to recycle due to being made of blended plastic and nearly impossible to clean.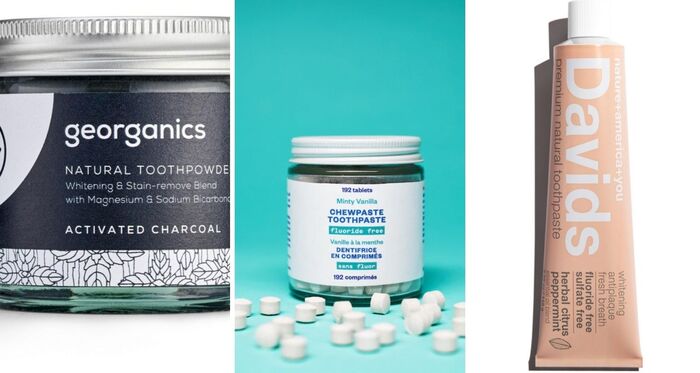 Bathrooms are one of the most plastic-heavy spots in the house so it can be a bit overwhelming to tackle them. But it's so worth it!
Aside from plastic, there are other factors at play here too. Most conventional toothpaste contains harmful ingredients such as triclosan, carrageenan, sodium lauryl sulfate (SLS), propylene glycol, artificial sweeteners, and the ever-controversial fluoride.
It's always a bit scary when there are unknown things in your hygiene products let alone ones you can't pronounce. For instance, triclosan is highly toxic to aquatic life and is a suspected thyroid disrupter.
Zero Waste Toothpaste Options to Sink Your Teeth Into
Etee Chewpaste
Etee is an all-natural toothpaste featuring Canadian glacial clay, mint, and vanilla. It comes packaged in a glass jar and the product contains no plastic, parabens, artificial flavors, or harsh chemicals.
Vegan & Cruelty-Free √
Fluoride Option √
Good for sensitive teeth √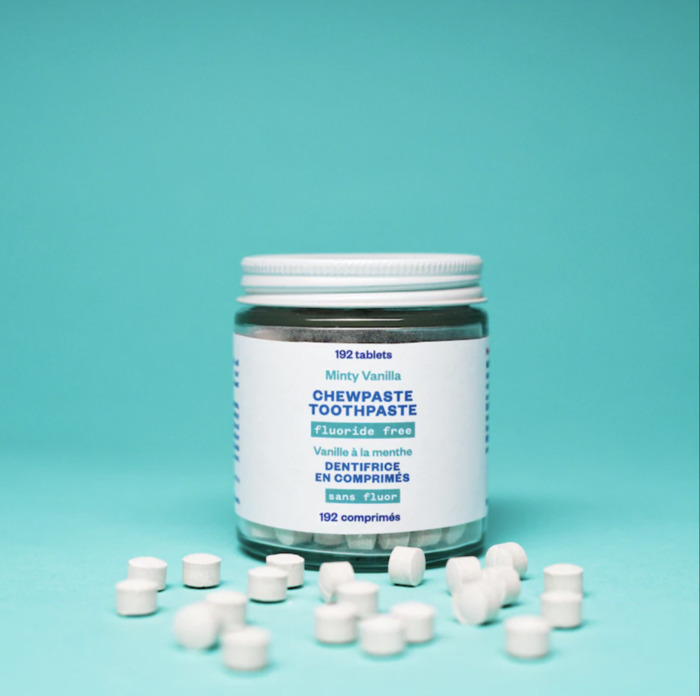 Change Toothpaste
Change comes packaged in compostable pouches and contains zero harsh chemicals. You can get this product in spearmint, bubblegum, and cinnamon. No taste buds left behind!
Its mission statement is "Just Like Paste, Without the Waste!"
Vegan & Cruelty-Free √
Gluten-Free √
Organic ingredients √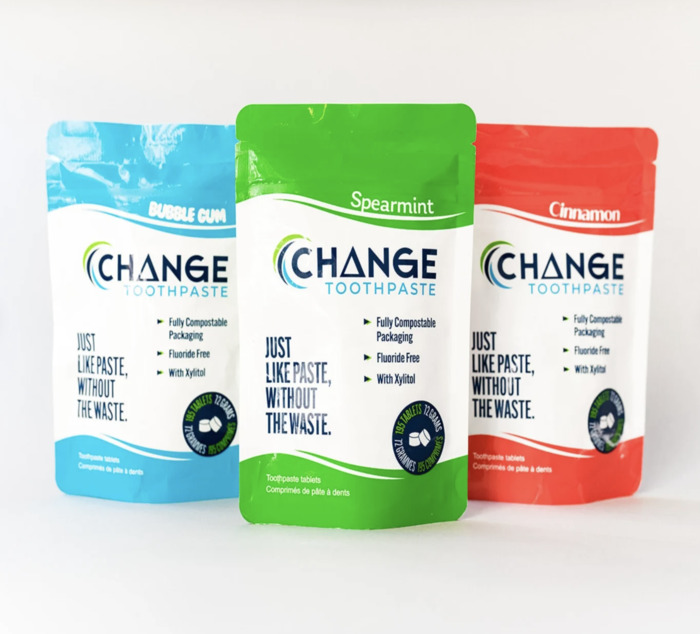 Lush Toothy Tabs
Lush's tabs include ingredients like black pepper oil and ground chili. The tabs are sold in recyclable or refillable bottles.
Vegan & Cruelty-Free √
Zero Waste Packaging √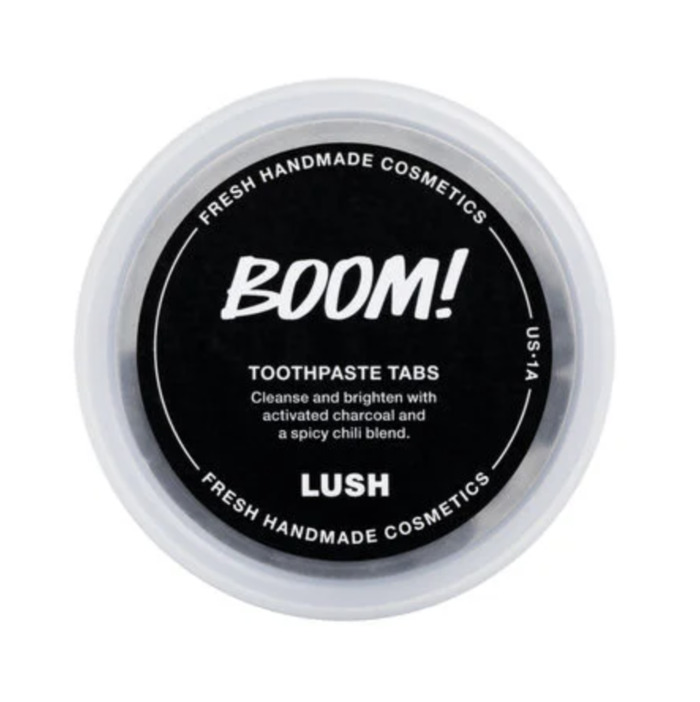 Unpaste
Unpaste sells toothpaste tablets with both fluoride and without fluoride. The certified compostable packet (made from non-GMO corn starch!) holds 125 tabs and uses absolutely zero plastic.
Vegan & Cruelty-Free √
Palm Oil Free √
Fluoride Option √
BDIH-Certified √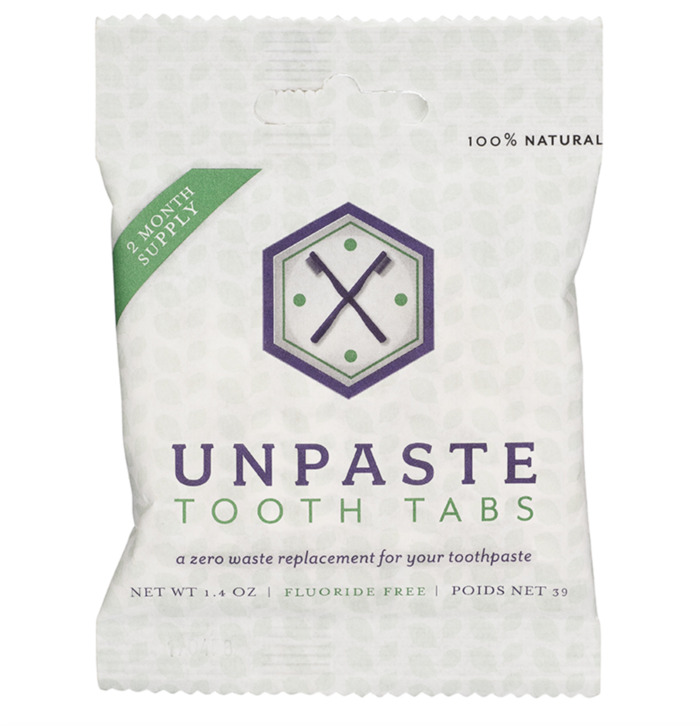 The Humble Co Toothpaste Tablets
The Humble Company also offers tablets with and without fluoride.
Vegan & Cruelty-Free √
Fluoride Option √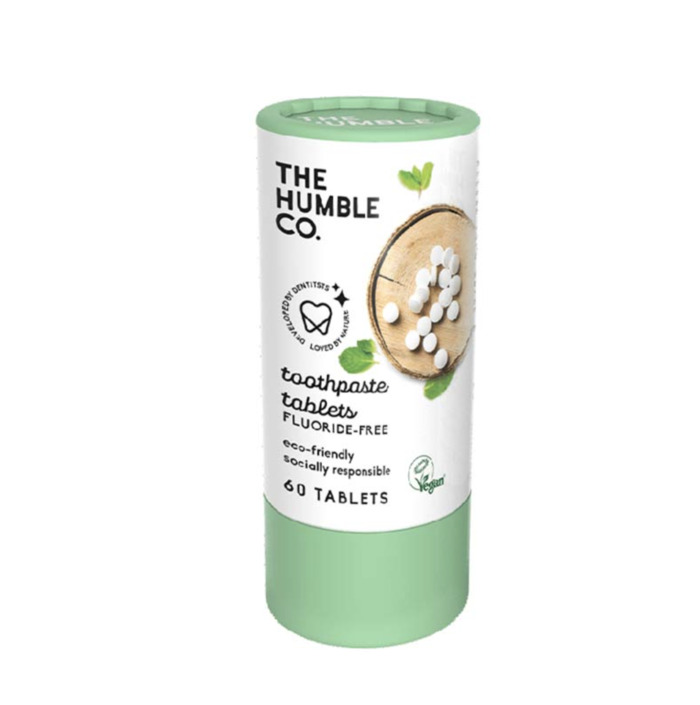 Hello's Toothpaste Tablets
Hello's tablets are made with sustainable bamboo and are available in peppermint or charcoal. In addition, the container can be either reused or refilled.
Hello's tablets are free from artificial sweeteners and flavors, SLS, and parabens.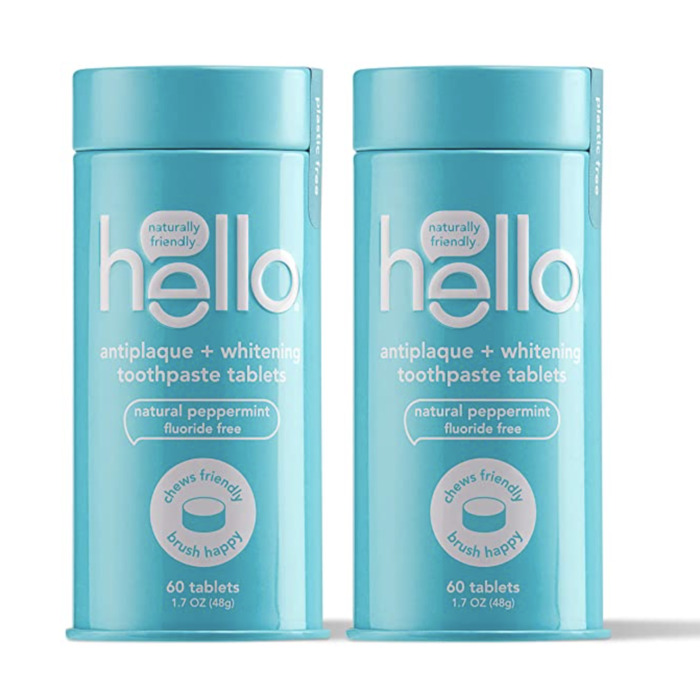 Georganics Toothpaste
Georganics offers mineral-rich toothpaste including activated charcoal. They offer both a paste and tablets. And, both options are packaged in a glass jar with a metal lid.
Additionally, Georganics promote teeth demineralization, kill bacteria, and prevent bad breath.
PETA-Certified Vegan & Cruelty-Free √
Waste-Free Packaging √
SLS-Free √
Glycerin-Free √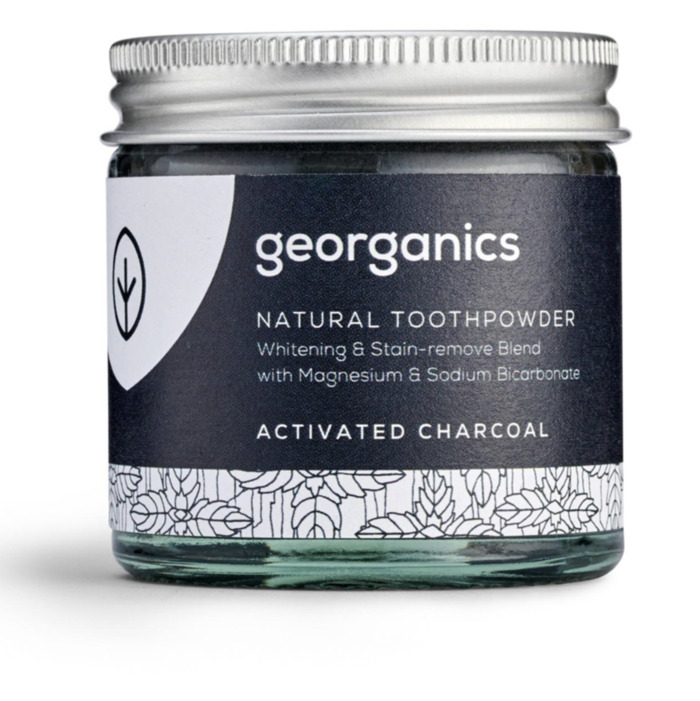 Nelson Naturals
Nelson Naturals toothpaste comes in a plastic-free glass jar. It is available in several flavors including citrus spice blend, cinnamon, and charcoal mint.
Moreover, Nelson's alkaline formula helps enamel naturally absorb minerals.
Sustainably sourced √
All-natural ingredients √
Vegan & Cruelty-Free √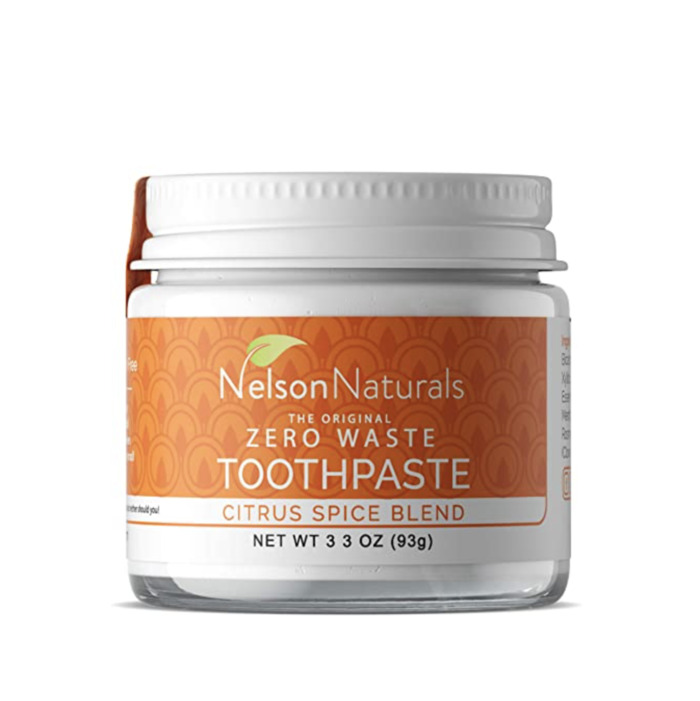 David's Premium Natural Toothpaste
Have you ever seen toothpaste in an aluminum metal tube? Well, now you have!
The good news about David's toothpaste is that aluminum can be recycled over and over again (unlike plastic).
The cap is plastic but it's #2 which is recyclable. Also, when you order directly from David's, you can opt out of the cap.
Additionally, the tube is BPA-free and has a food-grade lining.
Recyclable √
98% organic ingredients √
USA sourced √
EWG-Certified (Highest possible score of 1) √
Low-Waste Packaging √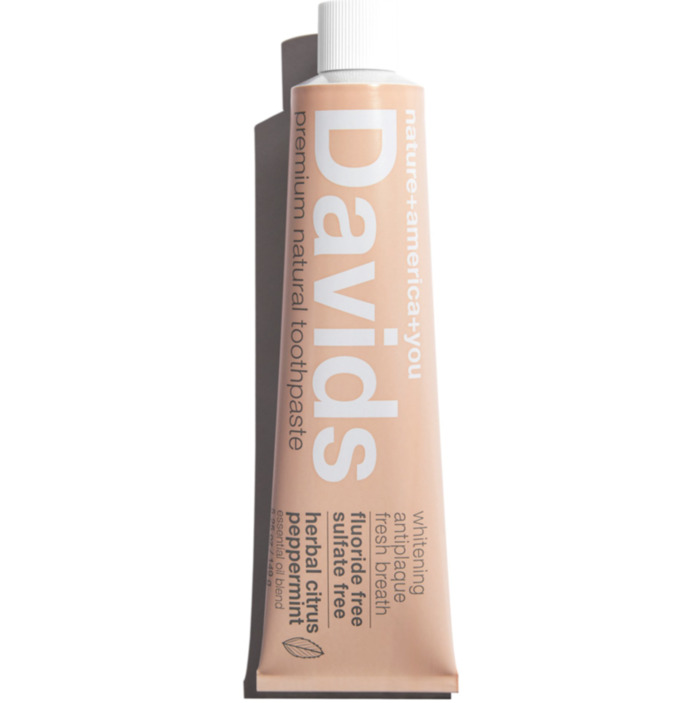 Zero Waste Toothpaste Things to Note
On another note, the American Dental Association (ADA) gives its seal of approval to toothpaste that contains fluoride only.
If you prefer an ADA-approved toothpaste that is still focused on natural ingredients, there are a couple to recommend. Tom's of Maine and Hello both have fluoride toothpaste options, but they do come in plastic tubes.
In conclusion, there are a few things to consider when choosing the right zero waste toothpaste. But, many options exist if having a sustainable and ethical dental routine is important to you!
Latest posts by Ashley Hubbard
(see all)