This post may contain affiliate links, meaning if you book or buy something through one of these links, I may earn a small commission (at no extra cost to you!). Please see my disclosure.
Are you visiting or living in the Gateway City and looking for the best St Louis restaurants to eat as a vegan? Believe it or not, the places to eat in St Louis as a vegan are both numerous and delicious. My brother has been living in St Louis for the past three years for grad school and I've enjoyed visiting him several times. In fact, I've really fallen in love with St Louis.
It's very affordable to visit, the vegan options are large and growing, and there are so many fun, hidden spots if you know where to look!
Vegan Restaurants St Louis
LuLu's Local Eatery
LuLu's Local Eatery is one of the many restaurants on Grand Avenue that are vegan or vegan-friendly. Their menu rotates seasonally but is always delicious and unique. I've been here a few times now and it's the place I most look forward to visiting every time I'm in St Louis. Their sushi bowl is one of the best things I've ever tasted. I was a huge sushi lover before going vegan; this is the only thing that has cured that craving!
Not only is Lulu's vegan but they make amazing strides in terms of sustainability. They practice sustainability by recycling and composting 95% of their waste, offering 15% off to customers who bike to the restaurant, growing their own herbs, using 100% compostable to-go materials and being five star certified in sustainability by Green Dining Alliance.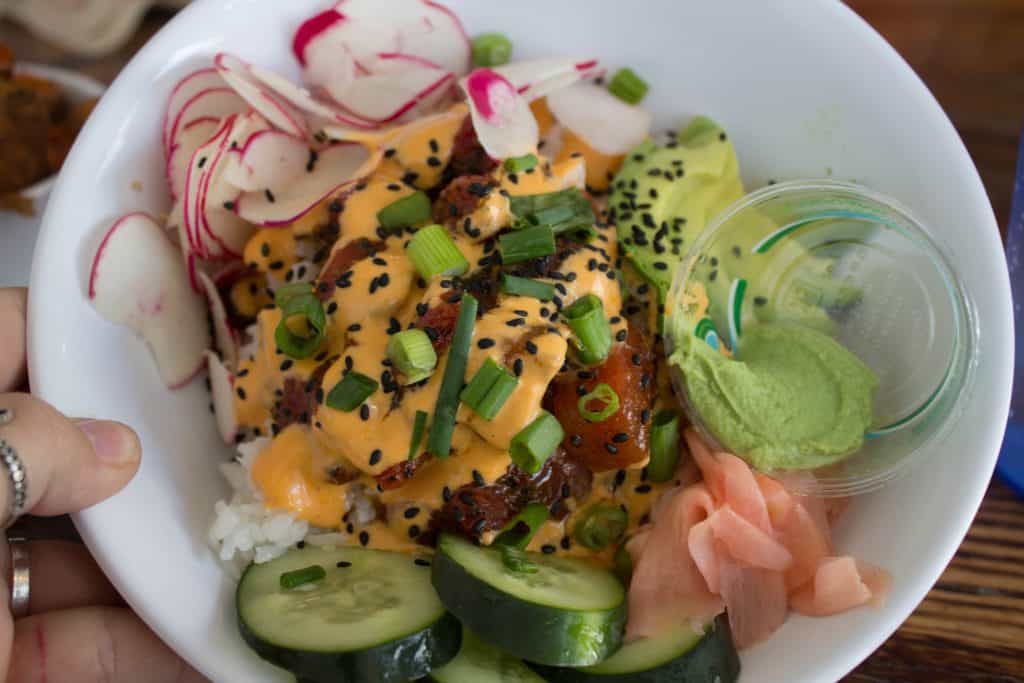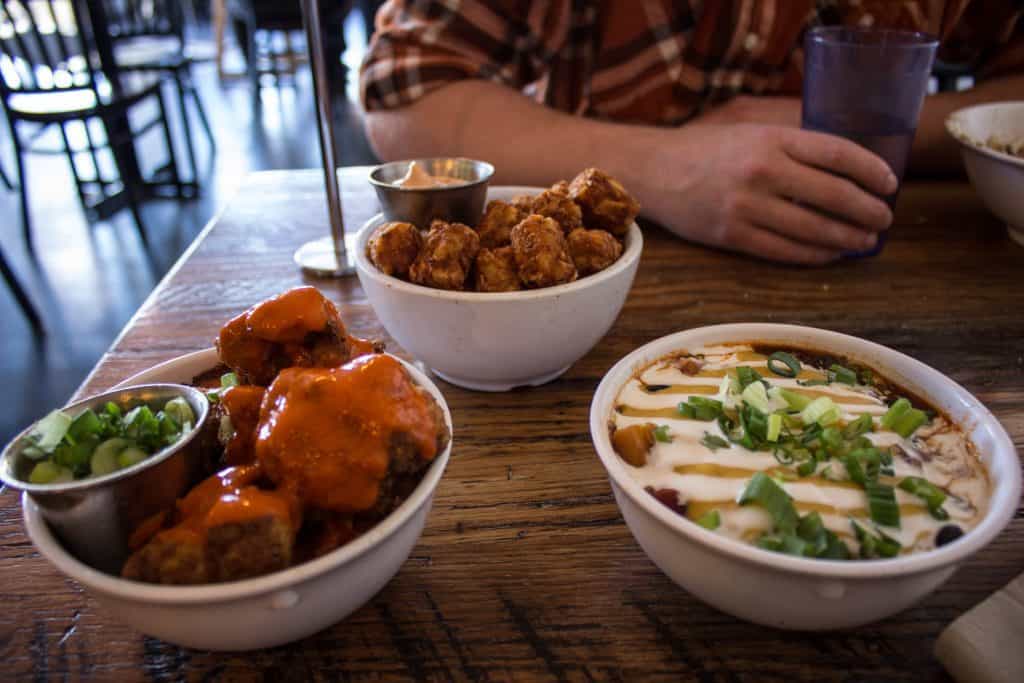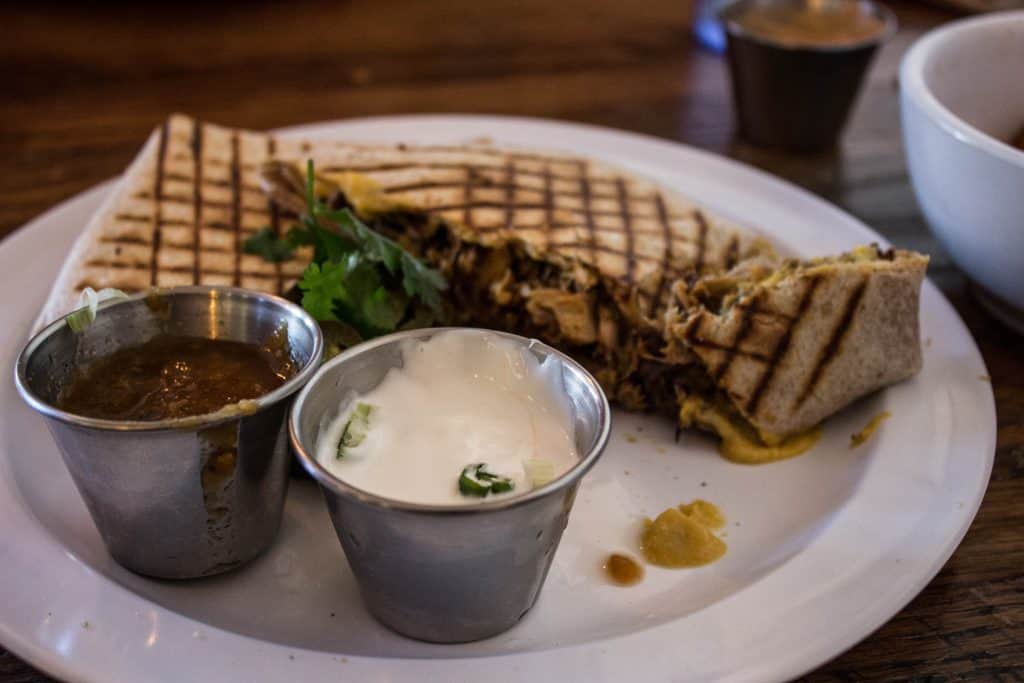 Seedz Cafe
Another one of the all vegan restaurants in St Louis is Seedz Cafe. It doesn't get as much hype as LuLu's but it should! Seedz has an amazing menu full of cold-pressed juices and plant-based entrees. The burgers were delicious and their macaroni and cheese was definitely some of the best I've had.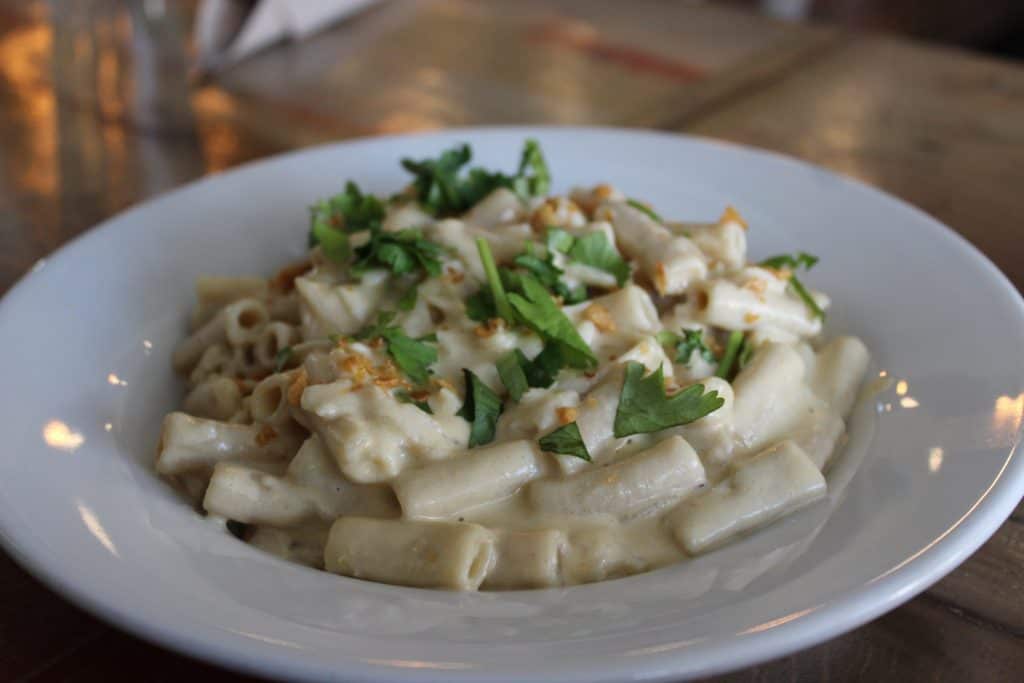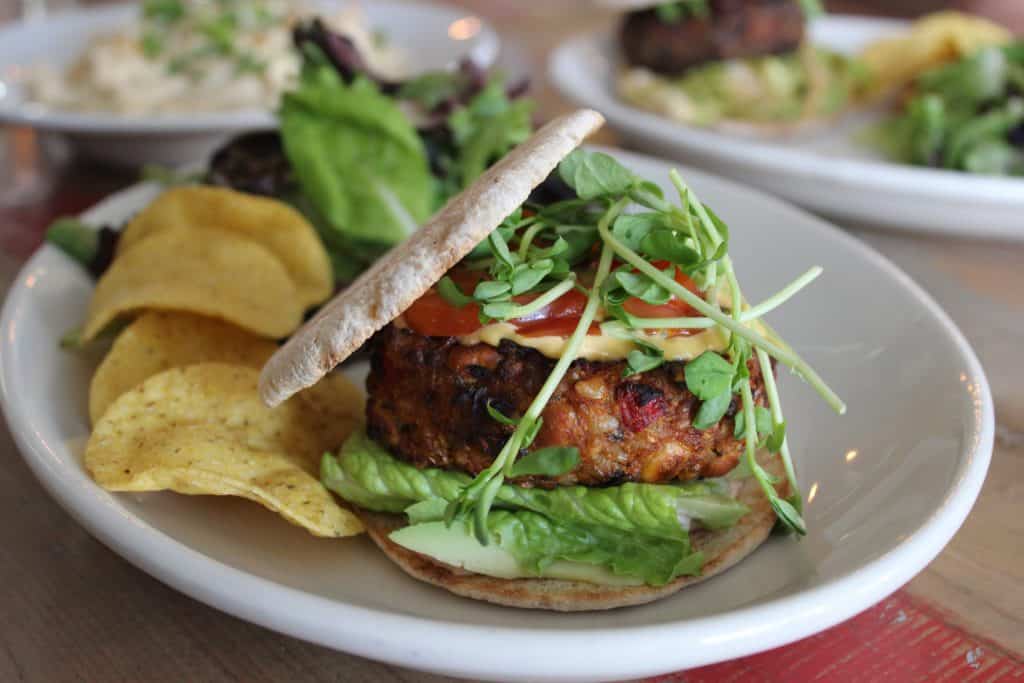 PuraVegan Cafe & Yoga
I haven't been to PuraVegan yet but it's on the top of the list for my next visit! It's the last of the all vegan spots in St Louis and I've heard great things! Their menu rotates raw and cooked food with low, or no, salt and oil. They definitely focus on the healthier foods and offer meditation and yoga classes!
Finally made it my last trip and I loved it! It's definitely on the healthier side of things which I need. The cafe and shop are incredibly adorable too!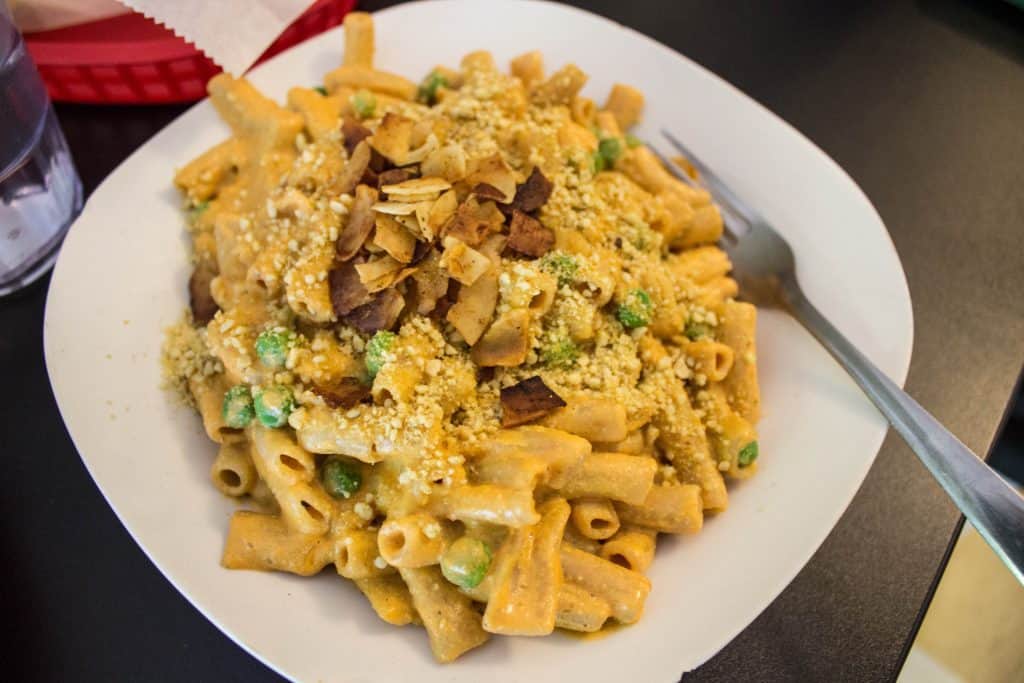 Pizza Head
St Louis not only has several vegan pizza options but they have an all-vegetarian pizza place – Pizza Head. They also are unique in that they serve NY style pizza by the slice, cheap beer in a can and consistently play punk music. The atmosphere and vibe is so different and will have you coming back for more and more. Oh, yea, and their pizza is really damn good.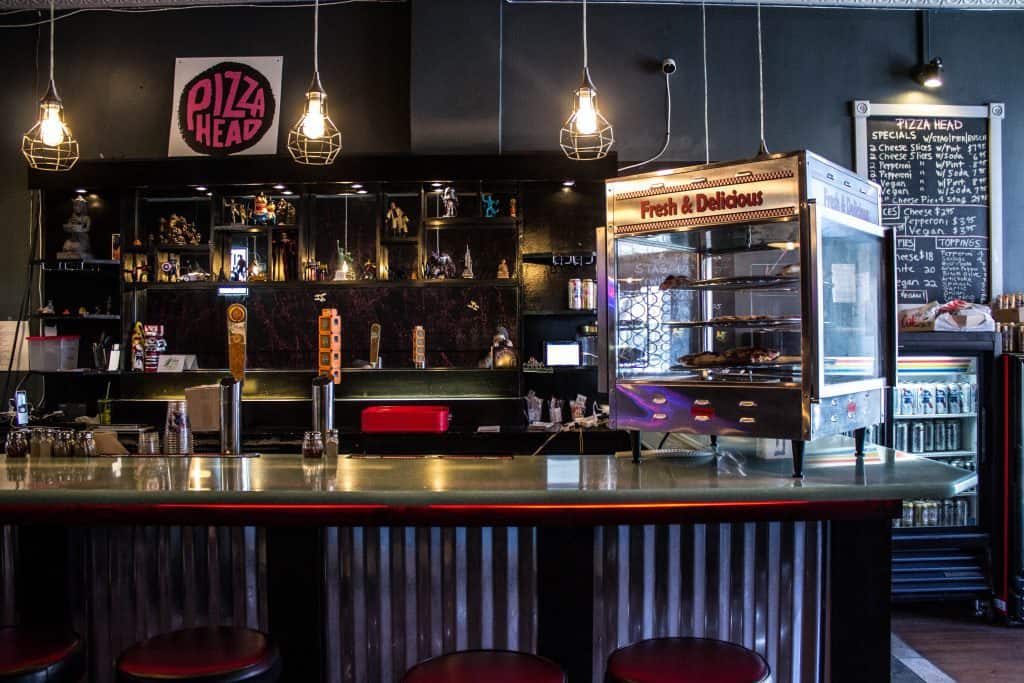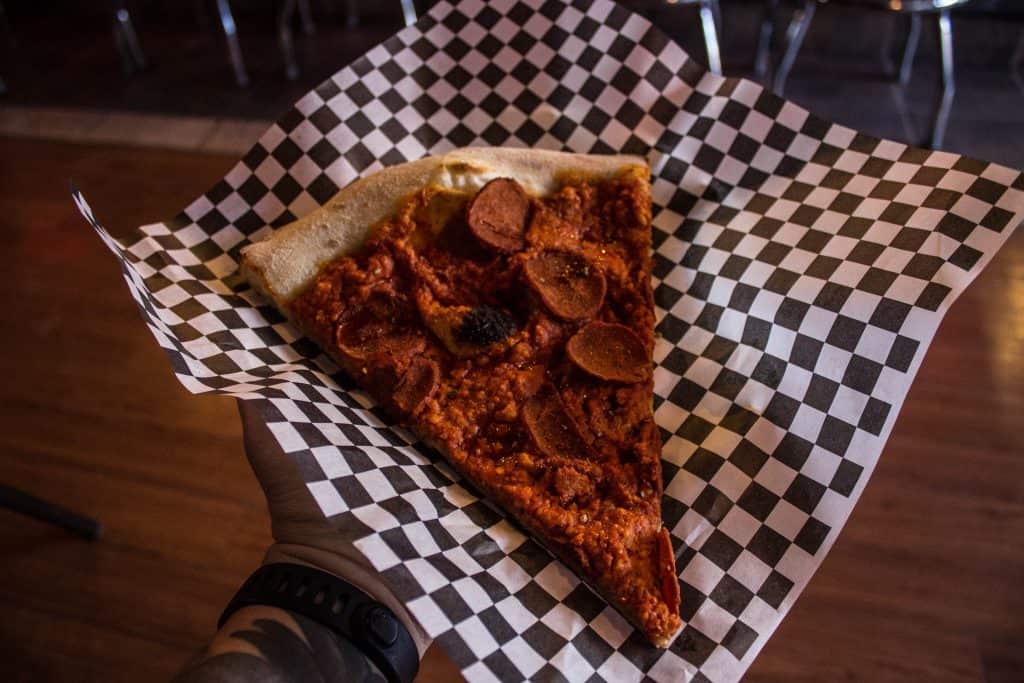 Small Batch
Small Batch is my new favorite place in St Louis and it is a verrrry good thing I don't live nearby because I would be so broke from eating here all the time. Small Batch is a whiskey lounge and restaurant focused on whiskeys, bourbons, and ryes. Their menu is entirely vegetarian and is incredibly unique and diverse. They can make most, if not all, of their items vegan and are very willing to do so! We got the chili, alfredo, and pad thai and we all kept each other's food because we couldn't decide what we liked best!
All of my pictures turned out horrible due to their lighting but I assure you even the pics wouldn't have done the food justice.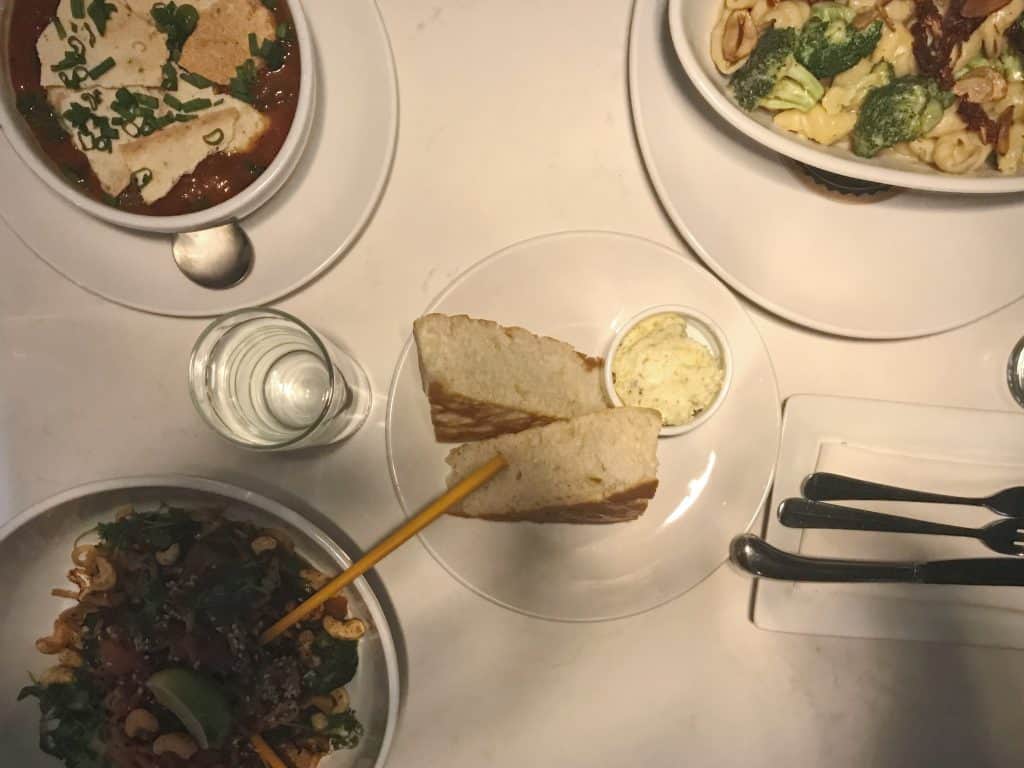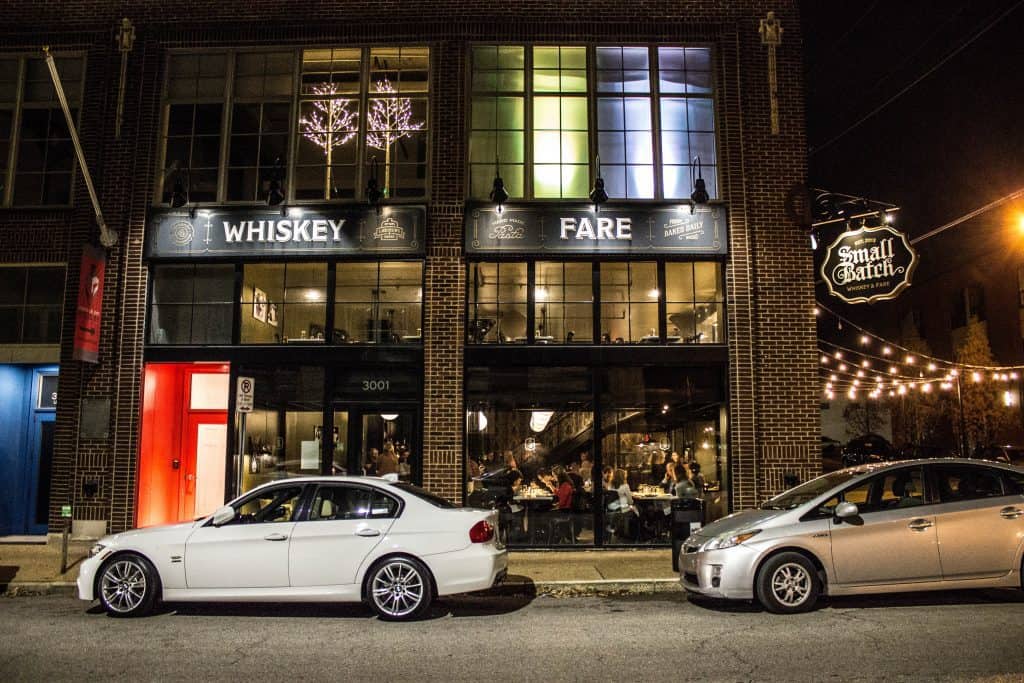 Tree House Vegetarian Restaurant
TreeHouse is a lovely all vegetarian restaurant which is right next door to LuLu's! I went for the brunch and it went above and beyond my expectations. I also had a cinnamon roll which happened to be one of the best of my life and I really like cinnamon rolls.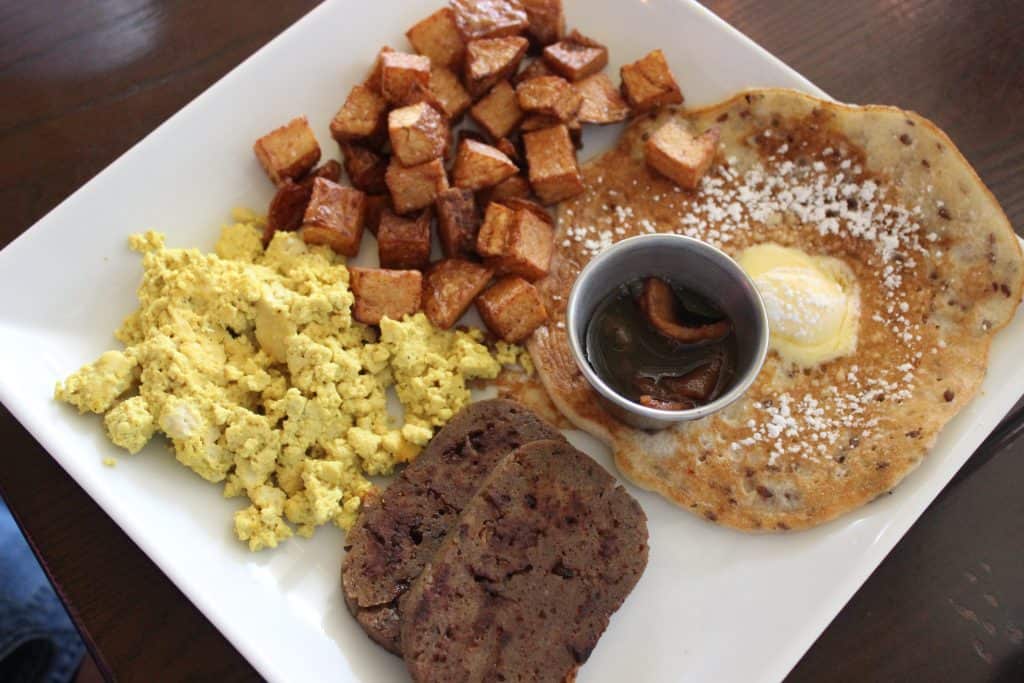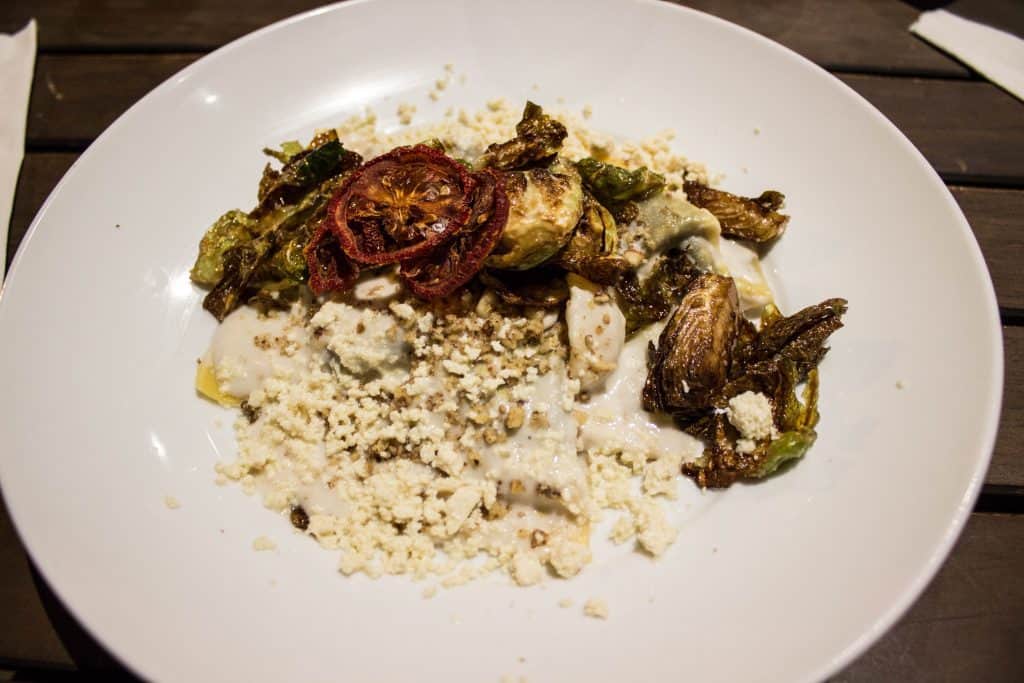 Frida's
Frida's is all-vegetarian and they do not fry anything, use microwaves, butter or sugar. Additionally, they use little or no oil in their cooking. Frida's has a beautiful atmosphere and delicious food.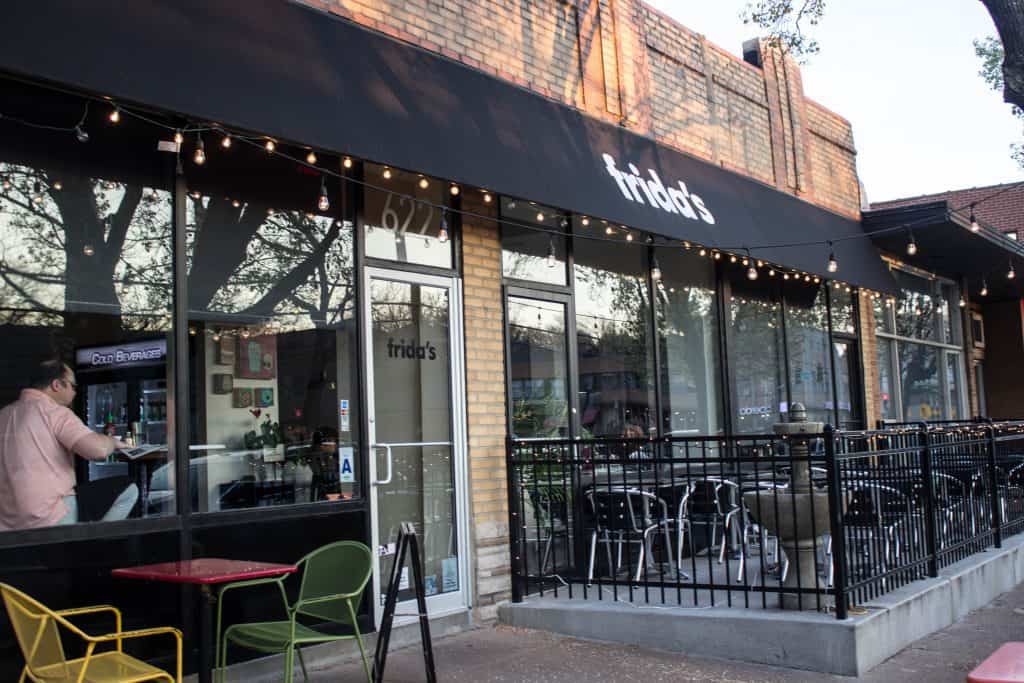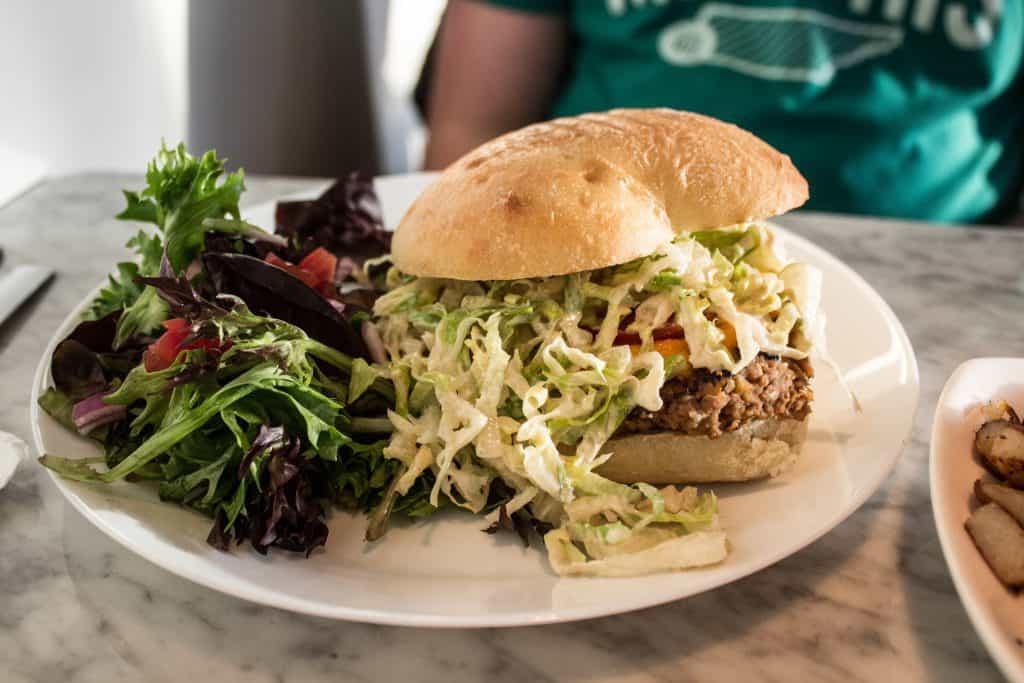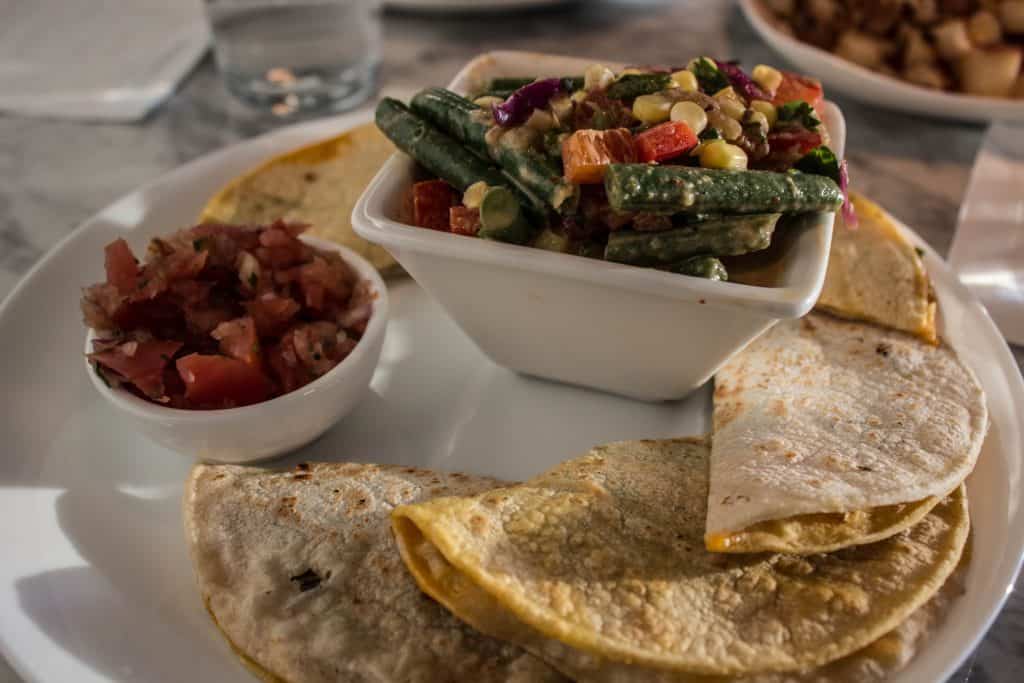 Sweet Art
SweetArt is a cafe, bakery, and art studio all rolled into one! They make amazing desserts and food but also are on a mission to change lives. They recycle, do not use styrofoam and are committed to helping the planet.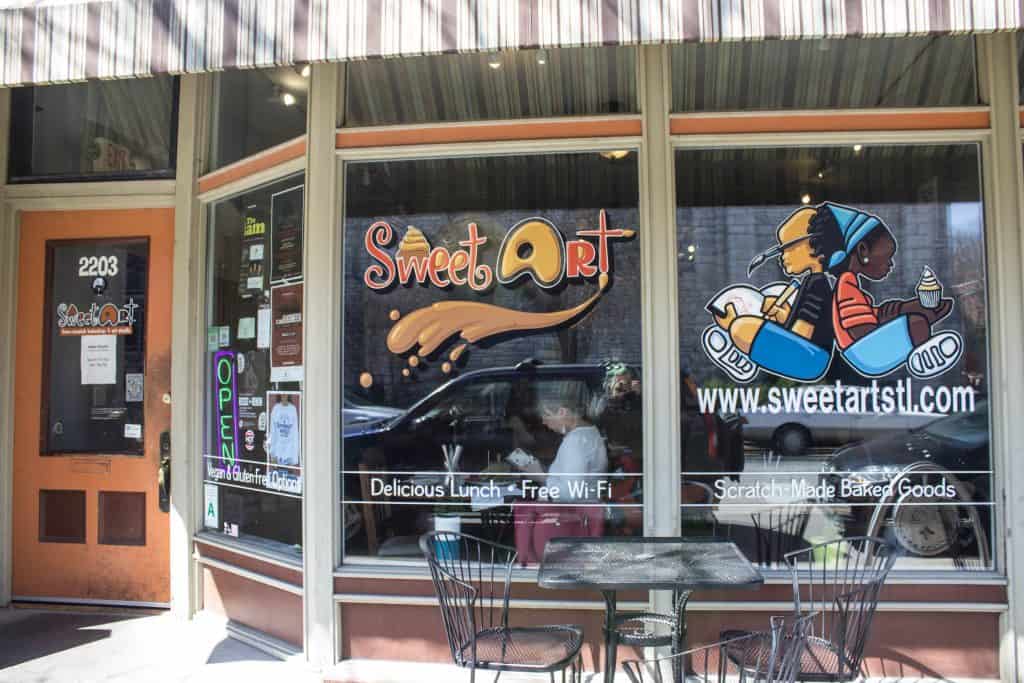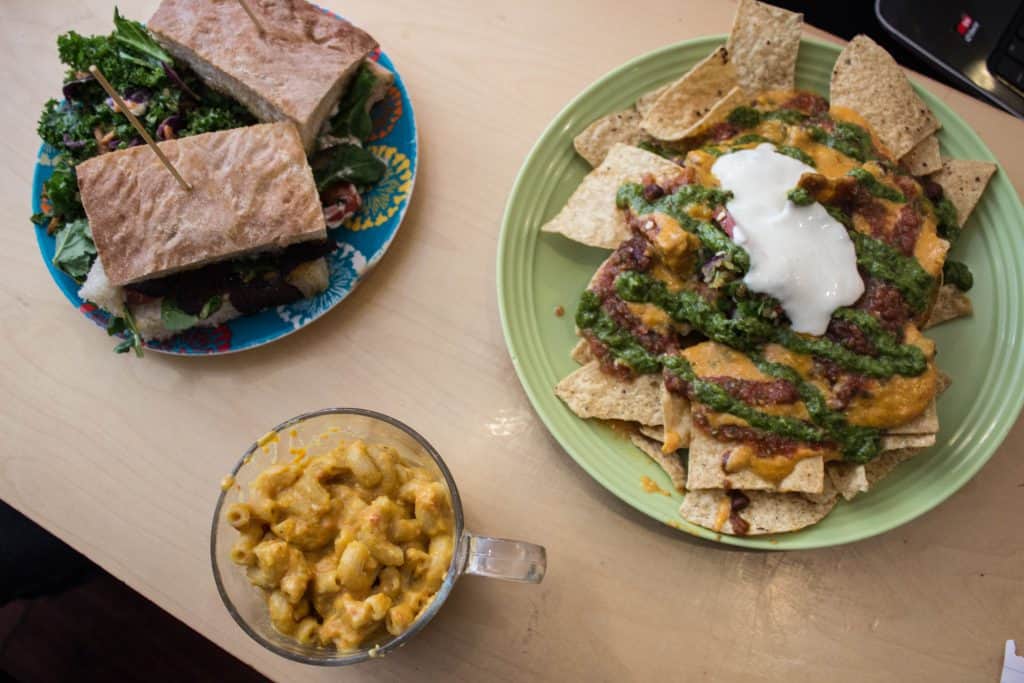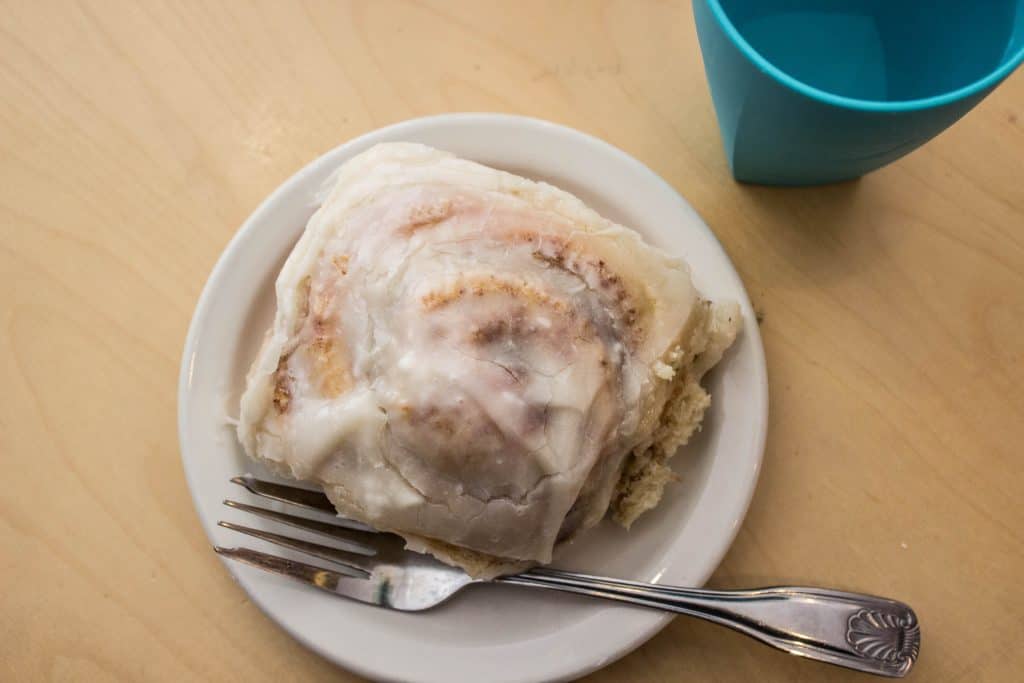 Pizzeoli
Pizzeoli is a vegan-friendly pizza place with FOUR vegan pizzas on the menu which includes a vegan pepperoni and vegan sausage with, of course, vegan cheese. They also have a vegan dessert – maple-glazed cinnamon knots! Finally tried this place and it was absolutely amazing! The owner was so incredibly nice and was great talking to him while we waited.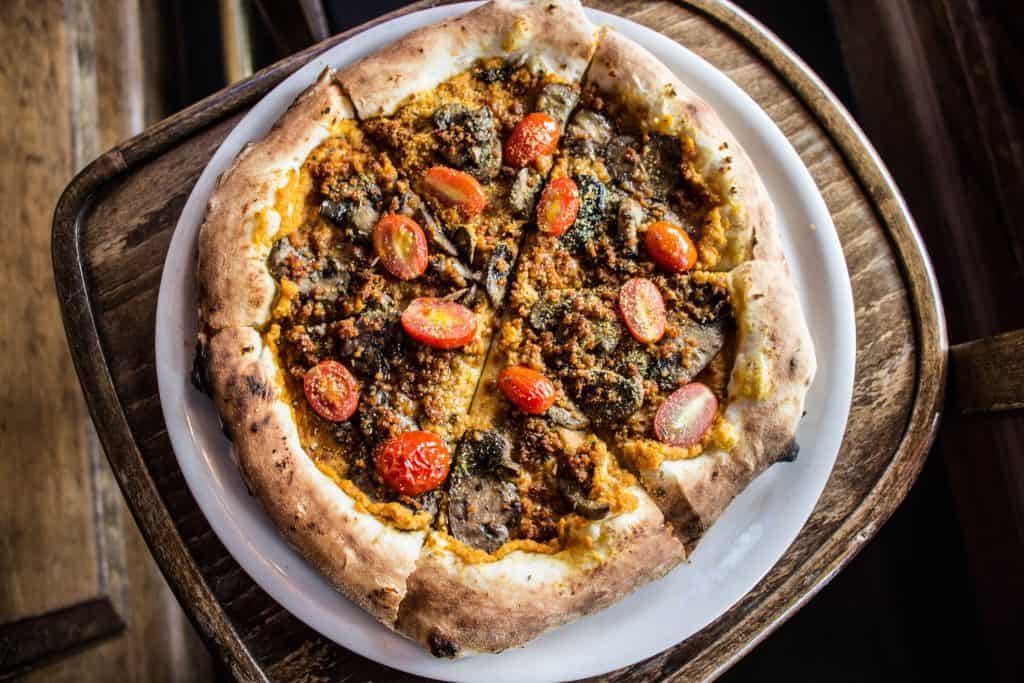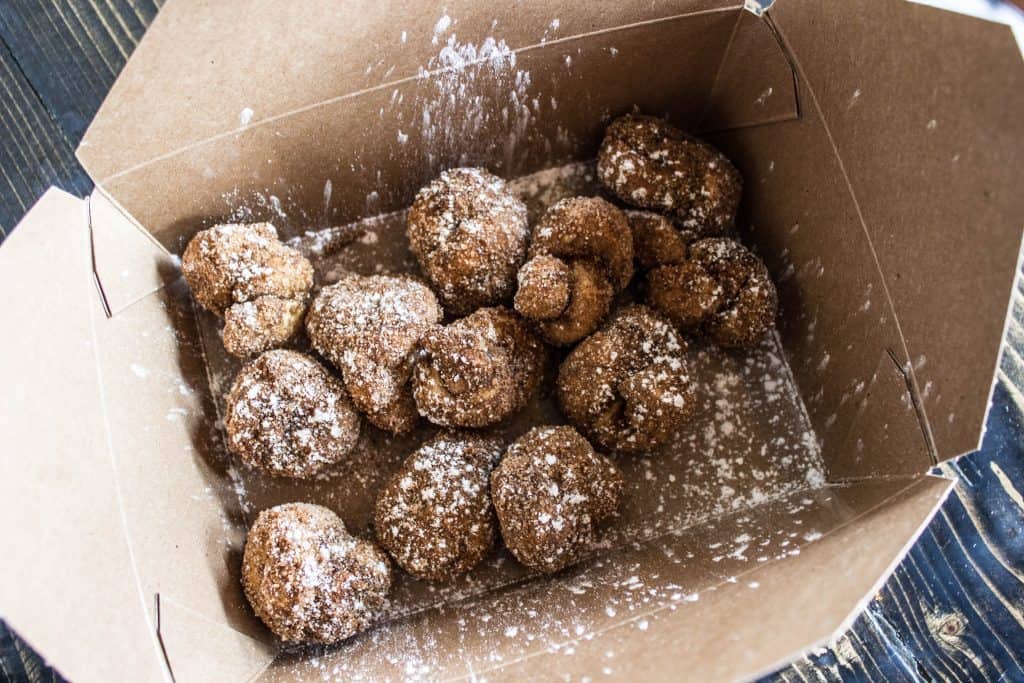 Vincent Van Doughnut
I was so excited to find this donut place randomly on my last trip! They have vegan donuts on the weekends at times. I think they're just testing them out right now but they are beautiful, huge and affordable!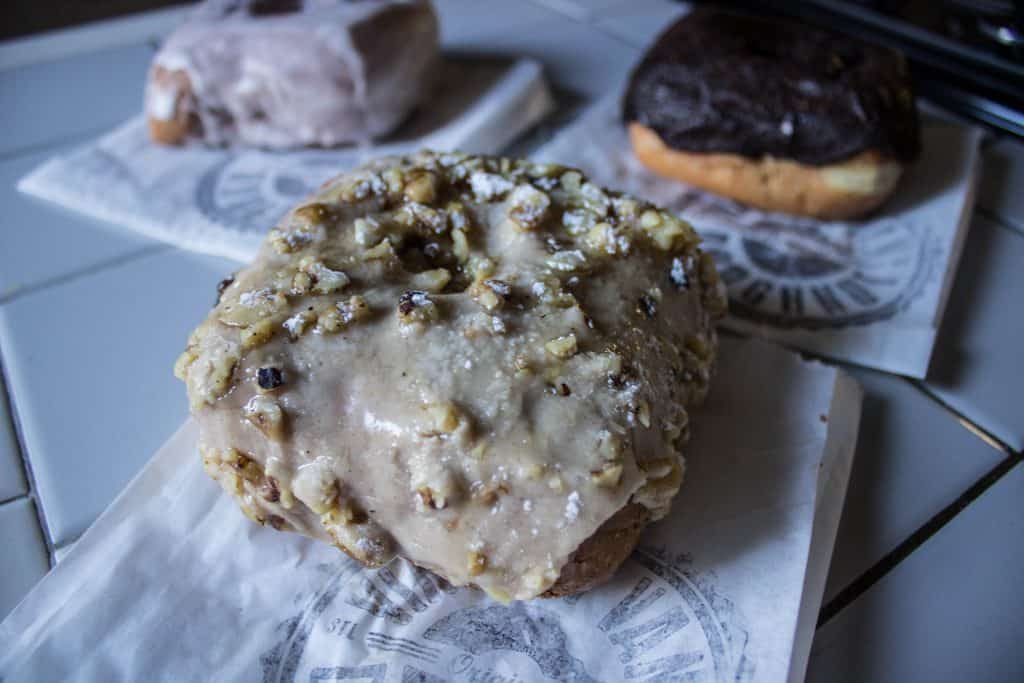 Mission Taco Joint
Mission Taco Joint has several locations and is a great option especially when eating with non-vegans.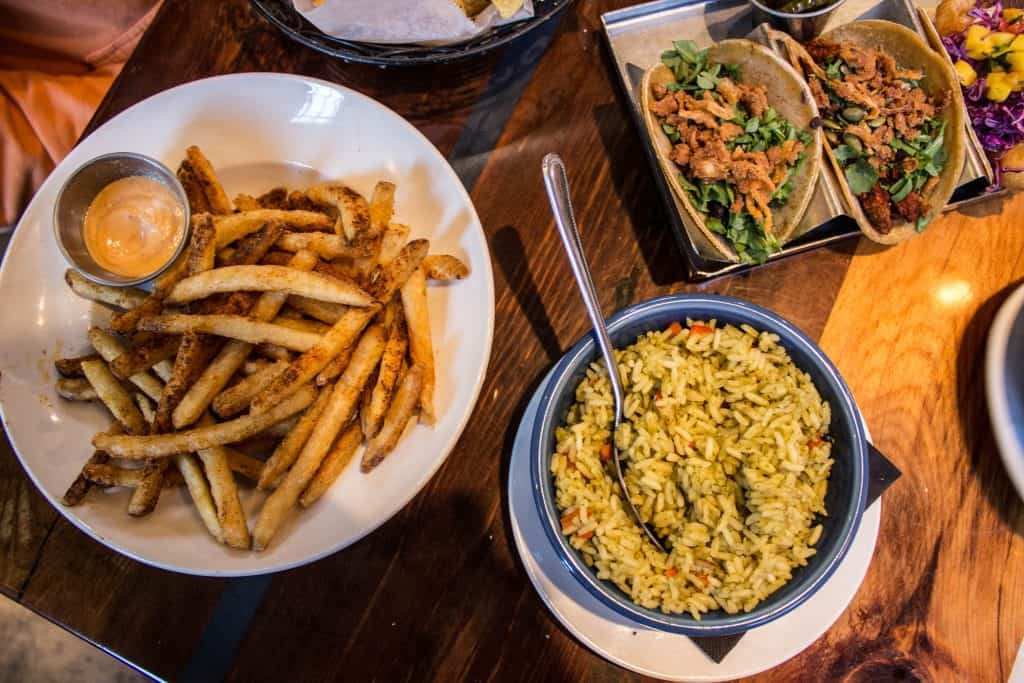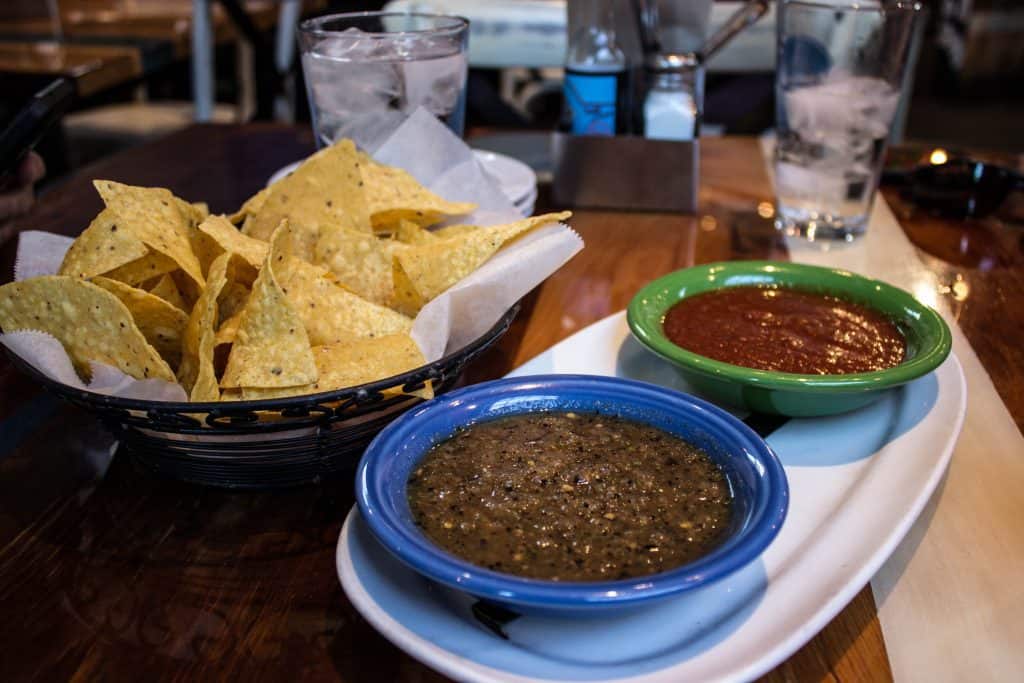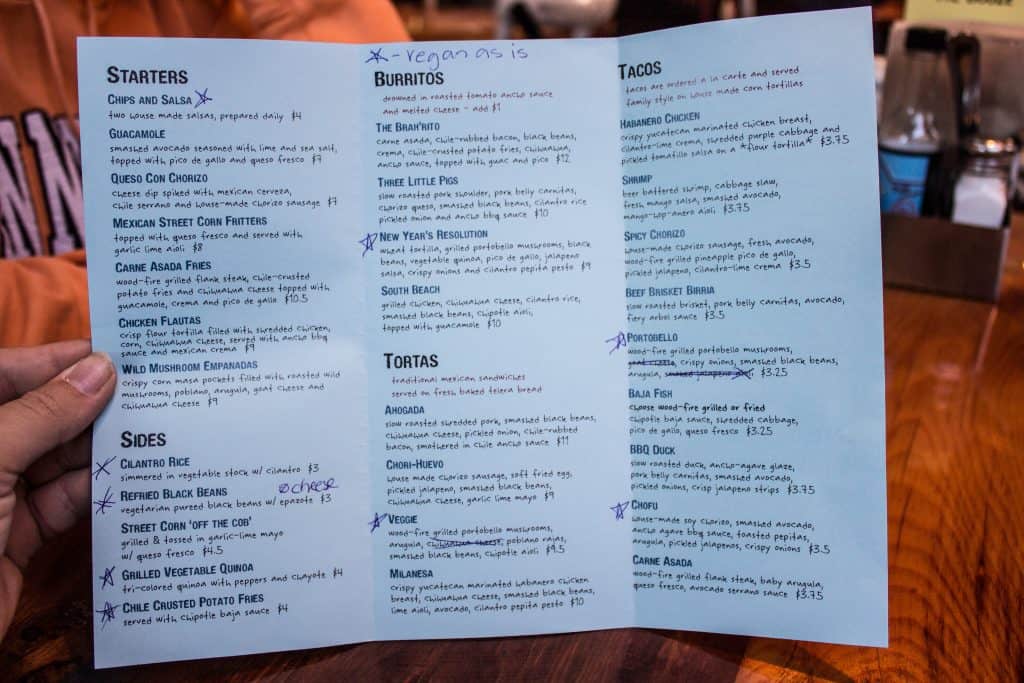 Hugo's Pizzeria
Hugo's Pizzeria is yet another option for pizza and they make their own vegan pepperoni! They also have vegan cheese of course!
Rooster
Owned by the same people who own Small Batch and Hugo's Pizzeria is Rooster. Rooster has a local favorite item for breakfast or brunch – a vegan slinger which includes vegan sausage, seasoned tofu, breakfast potatoes and gravy over focaccia bread.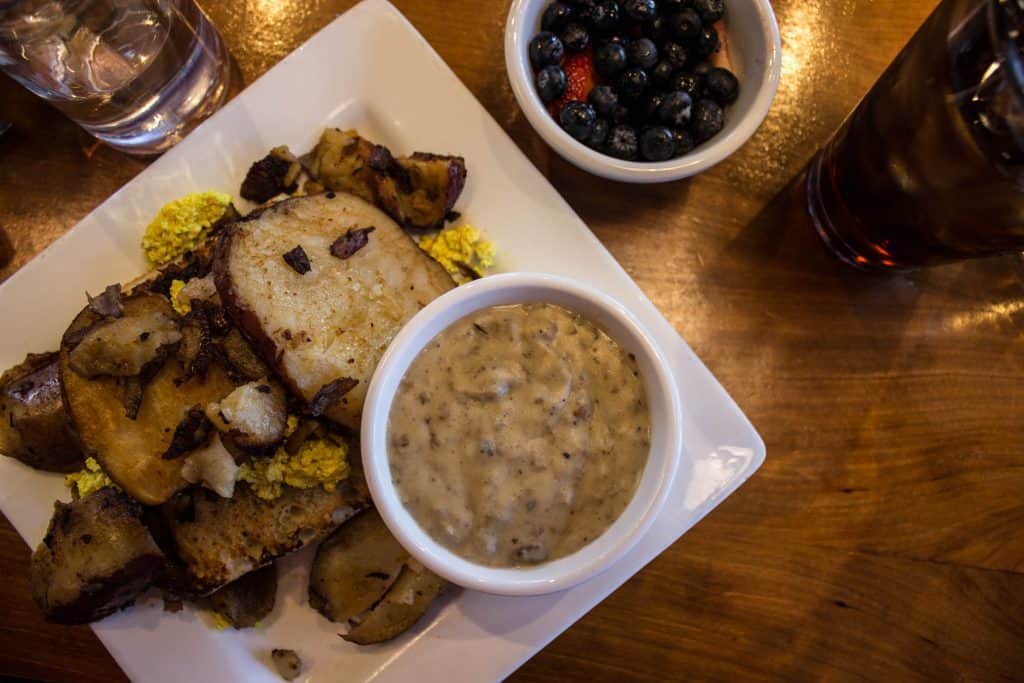 Confluence Kombucha
Another place I haven't had a chance to try yet. Confluence Kombucha serves unique cuisine based on traditional preservation techniques as well as craft-brewed kombucha on tap.
Have you ever been to St Louis?? Tell me about it in the comments below ↓↓↓
Looking for hotels in St Louis? Check out reviews here and book here.
Looking for a guidebook on St Louis? Here ya go!
What else have I written? You can find more vegan posts here and St Louis posts here.
Like this post? Have Questions? Hit me up on Facebook | Twitter | Instagram | Pinterest | Email
↓↓↓ PIN IT ↓↓↓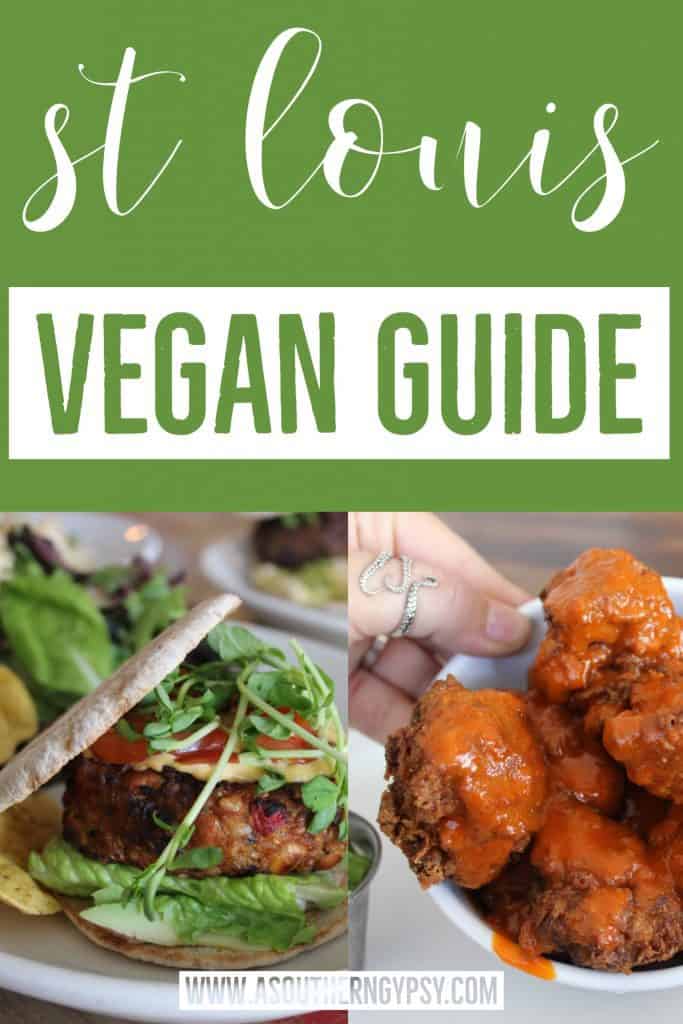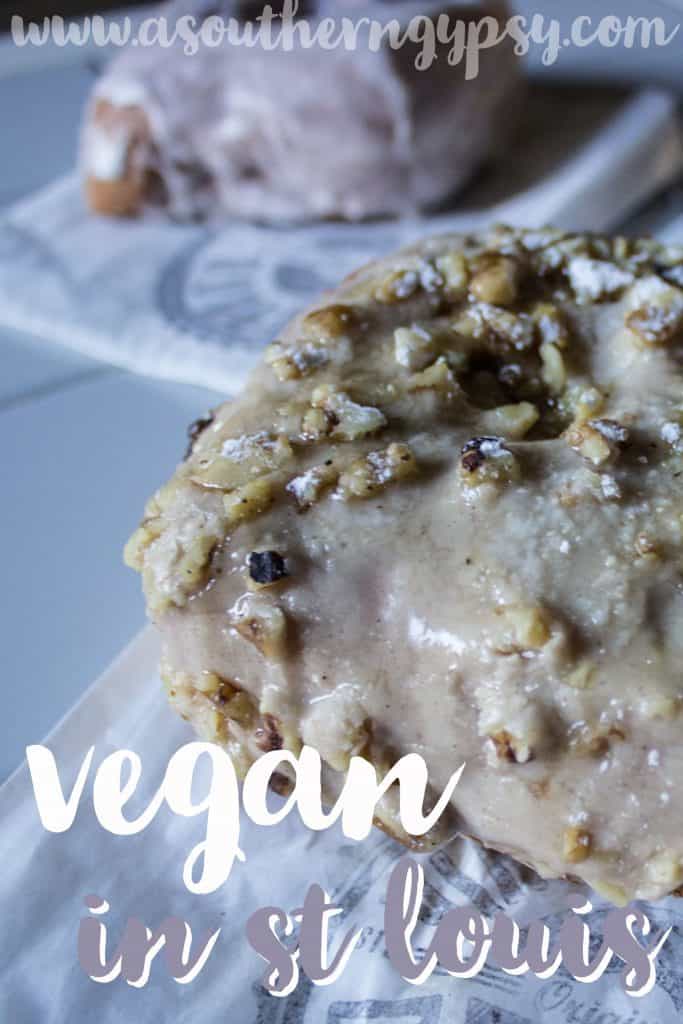 Latest posts by Ashley Hubbard
(see all)