This post may contain affiliate links, meaning if you book or buy something through one of these links, I may earn a small commission (at no extra cost to you!). Please see my disclosure.
Renting a car in Ireland is absolutely the way I would recommend seeing the Emerald Isle. When I first decided to road trip Ireland, I had a ton of questions about which company to go with, what exactly is the deal with rental car insurance and how much was all this going to cost me?
Road Trip Ireland
I traveled around Ireland and Northern Ireland for almost three weeks in the fall – the best time to visit Ireland in my opinion – and it wouldn't have been the same without Esther. Yes, the car did get a name and an Irish one at that meaning 'star.' Esther was the perfect Irish guide and she made it the most memorable experience ever.
Renting a car in Ireland is known to be a little bit of a daunting task. It can be a bit confusing when it comes to the insurance requirements, a bit pricey and a bit scary driving those Irish roads. But, when it's all said and done and you're sitting at home after your trip – I promise you, it's all worth the trouble.
Before you hit the road, make sure you have all the road trip essentials and check our Ireland packing list to make the best of your road trip in Ireland!
And make sure to check out properties to rent from Rentola.ie for your accommodation.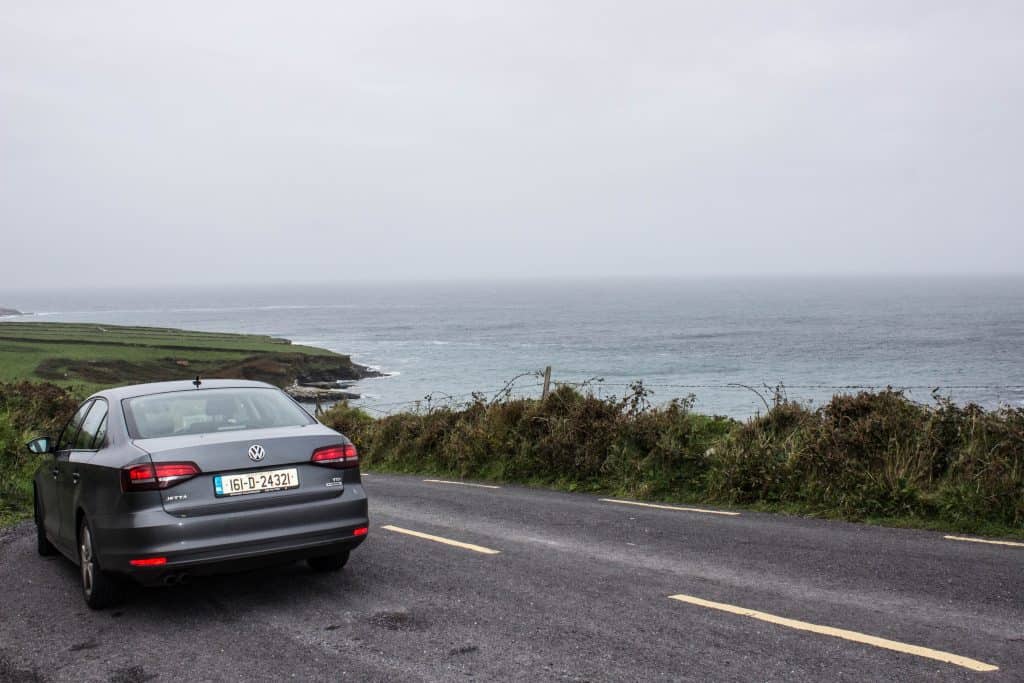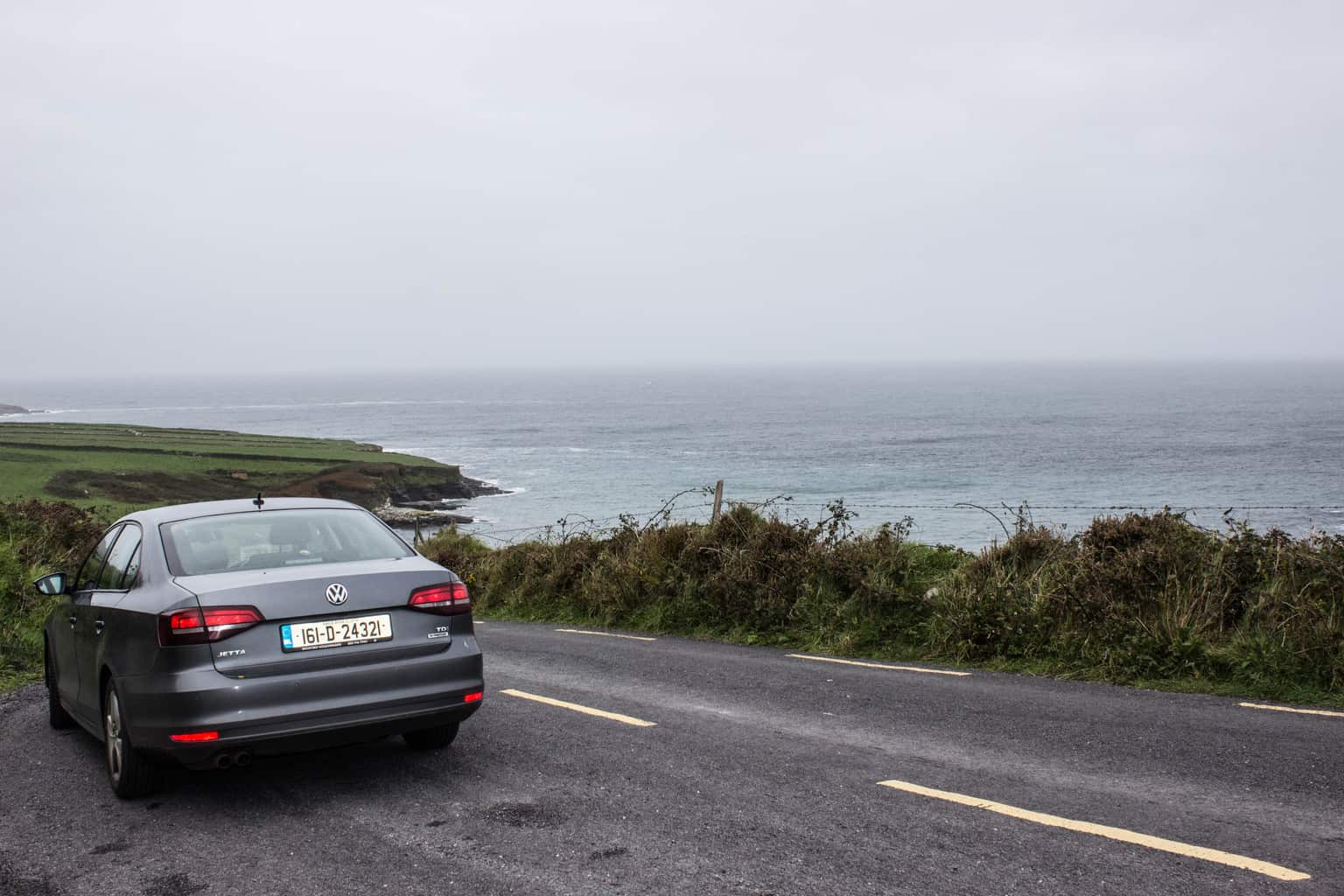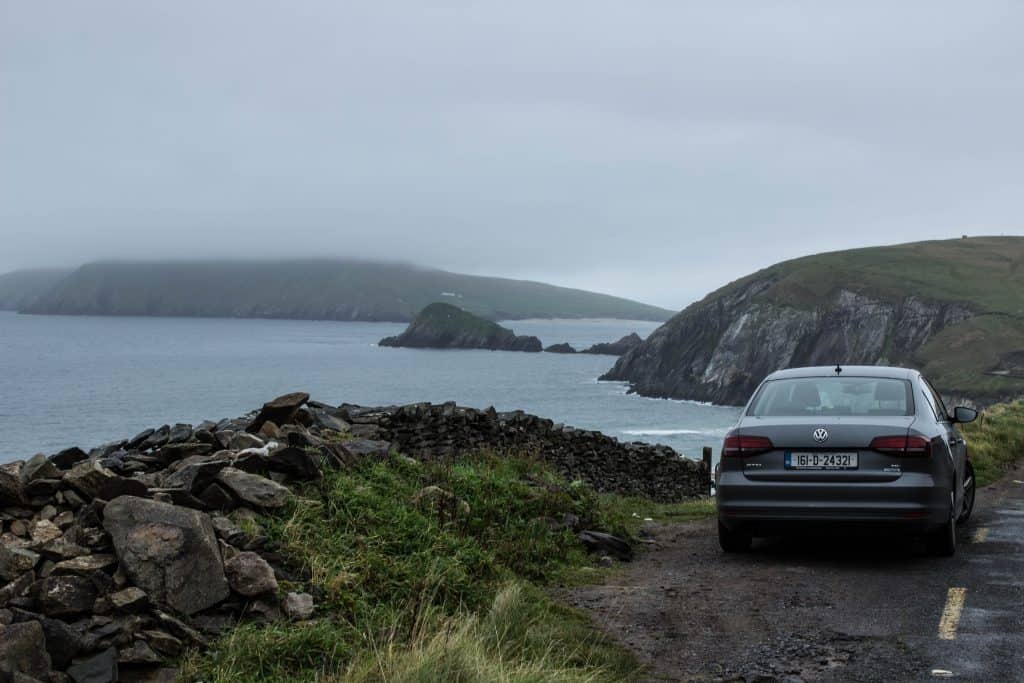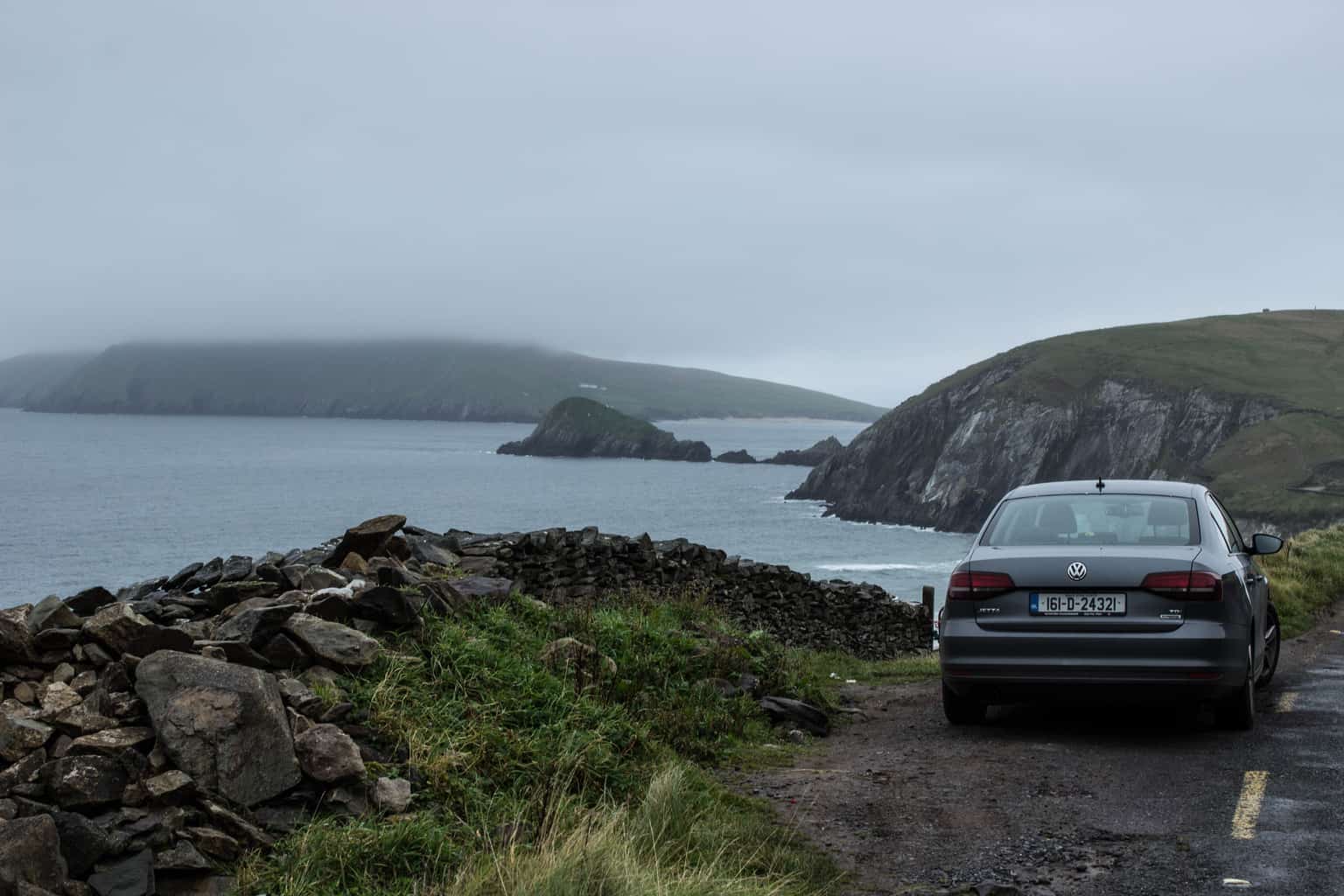 ---
Best Way to See Ireland
Renting a car in Ireland is absolutely the best way to see the country, in my opinion. I would not visit again without renting a car. Why is this the best way to see Ireland? Because if "it's not about the destination, it's about the journey" was ever about a specific journey – it would be about Ireland. It truly is about the journey in this wonderful place.
Some of the best experiences during this trip were the unplanned and impromptu stops along the way and the places that tour buses couldn't get to. Additionally, having your own car means setting your own schedule. You can get to that place to watch the sunrise or stay at that beach for sunset without worrying about the bus schedule.
I also am a firm believer that driving Irish roads is definitely part of the experience. After almost three weeks, I felt like a bit of an expert and I don't know if I would have realllly felt like I traveled Ireland if it weren't those tight squeezes on roads, sheep roadblocks or those insane speed limits on incredibly curvy roads.
Have less than three weeks? Here's a great 10-day itinerary road trip!
Without a rental car, we wouldn't have seen this beautiful sunrise in Kenmare or got up at 5AM to drive four hours to JUST make the only ferry to the Aran Islands for the day or completely changed our itinerary to go to the Burren after seeing a picture the day before or stopped at the 'Best Coffee Shop in Ireland.'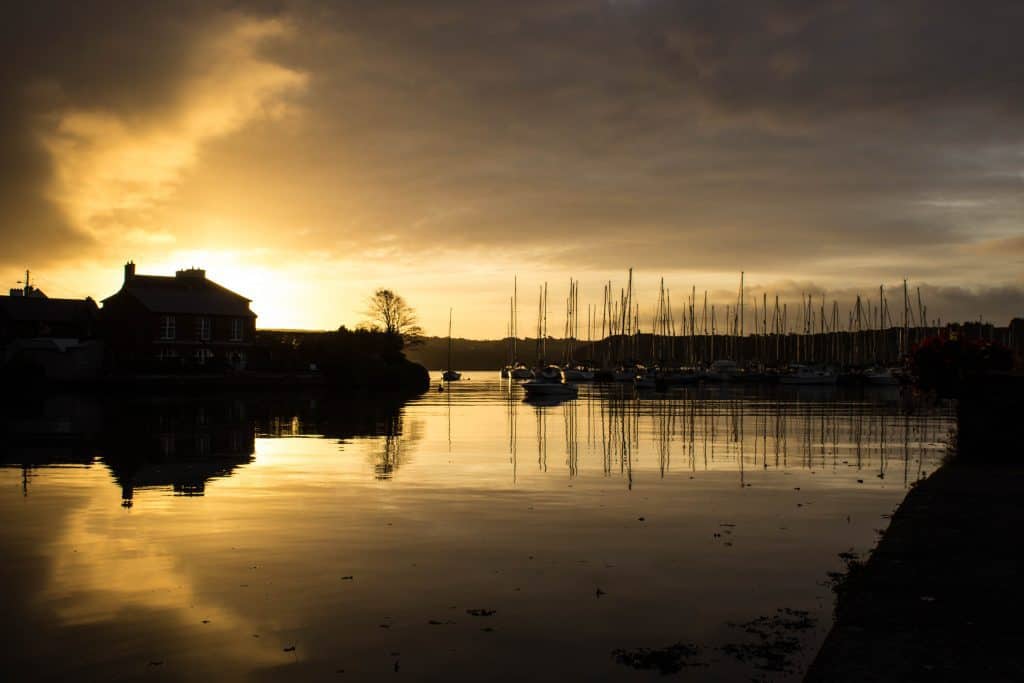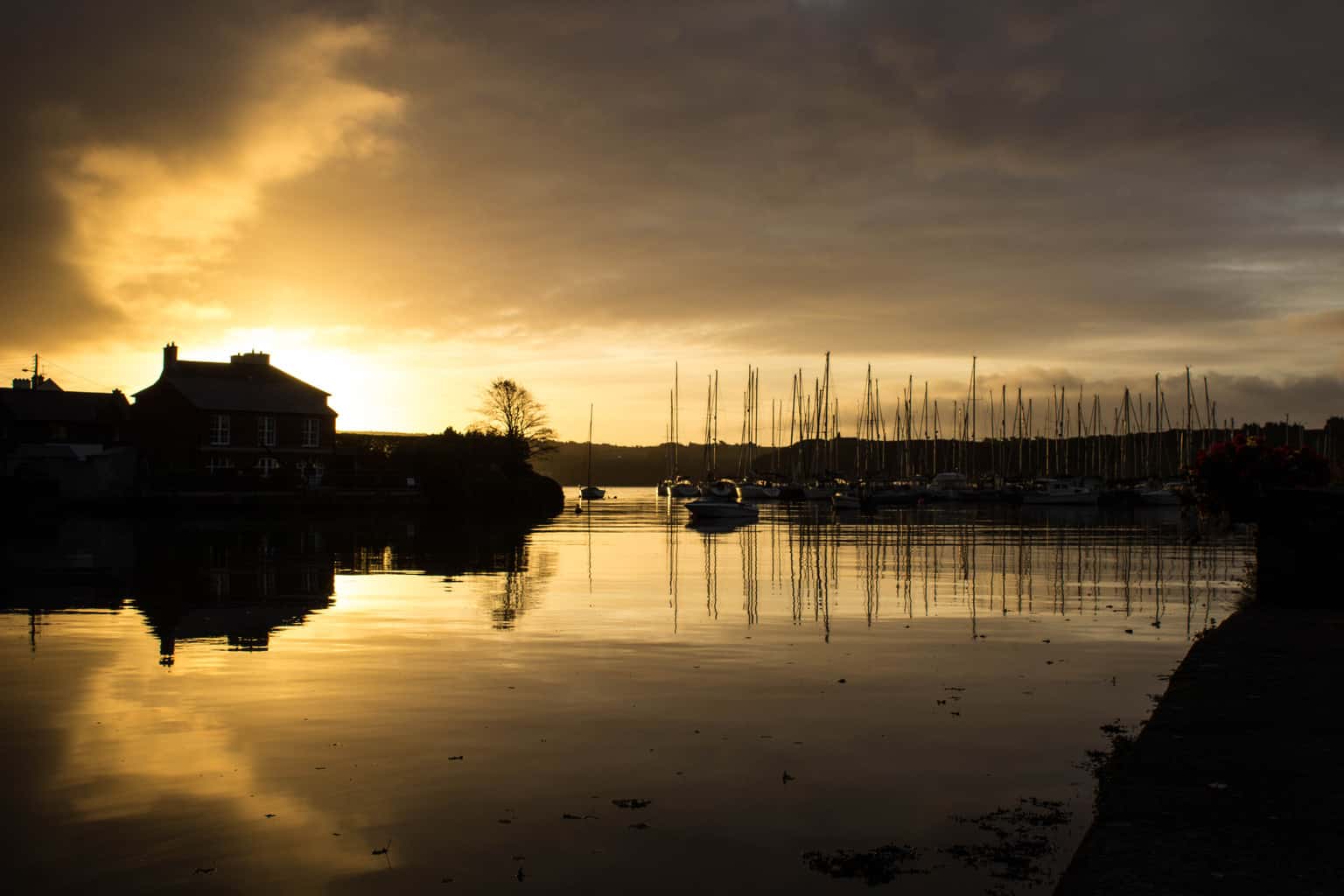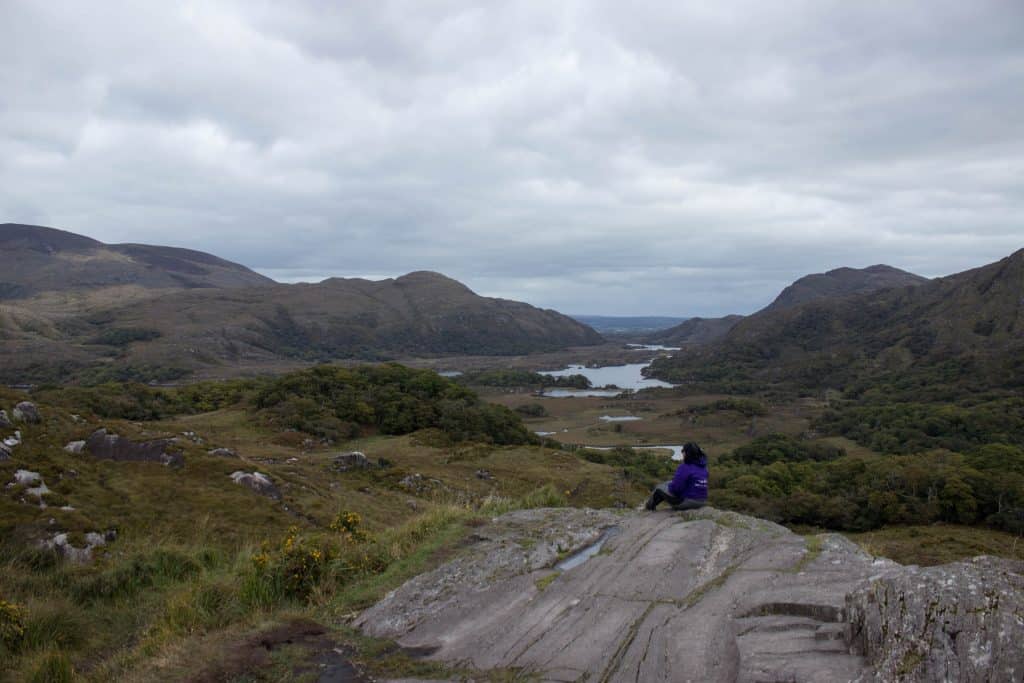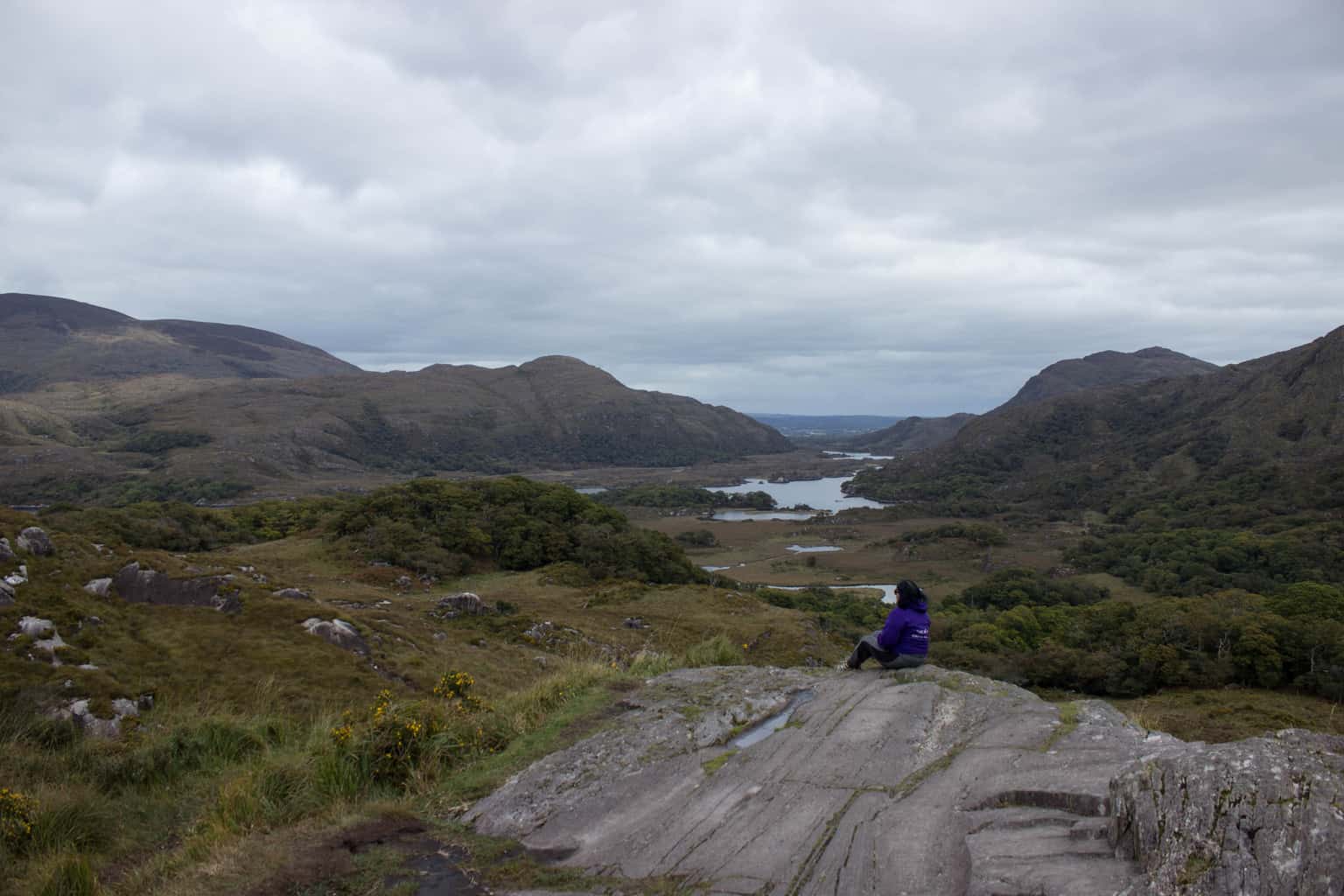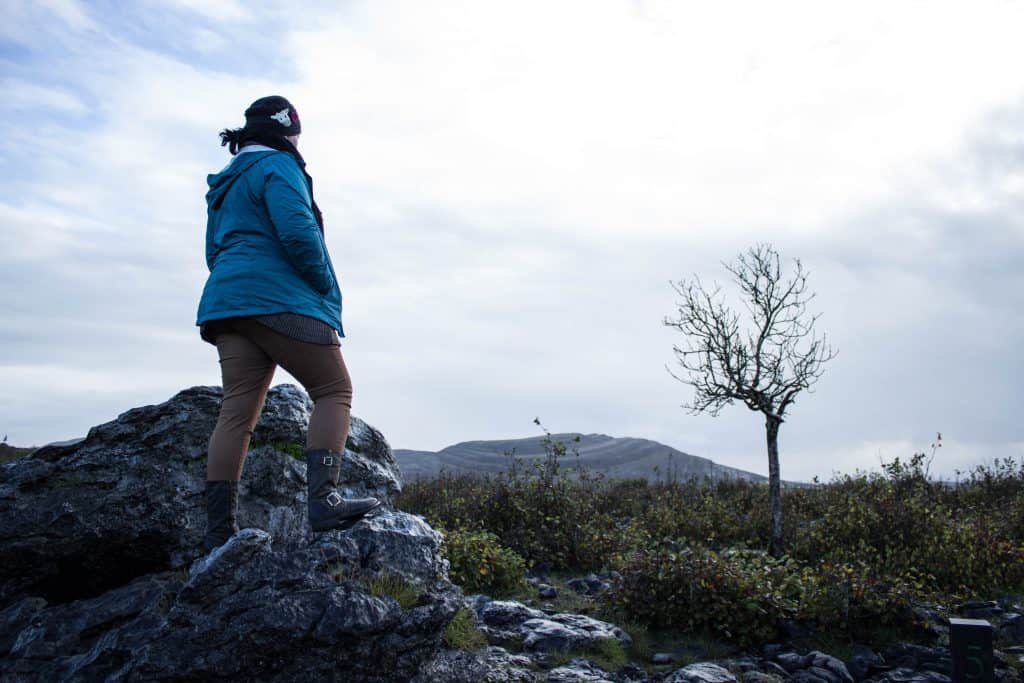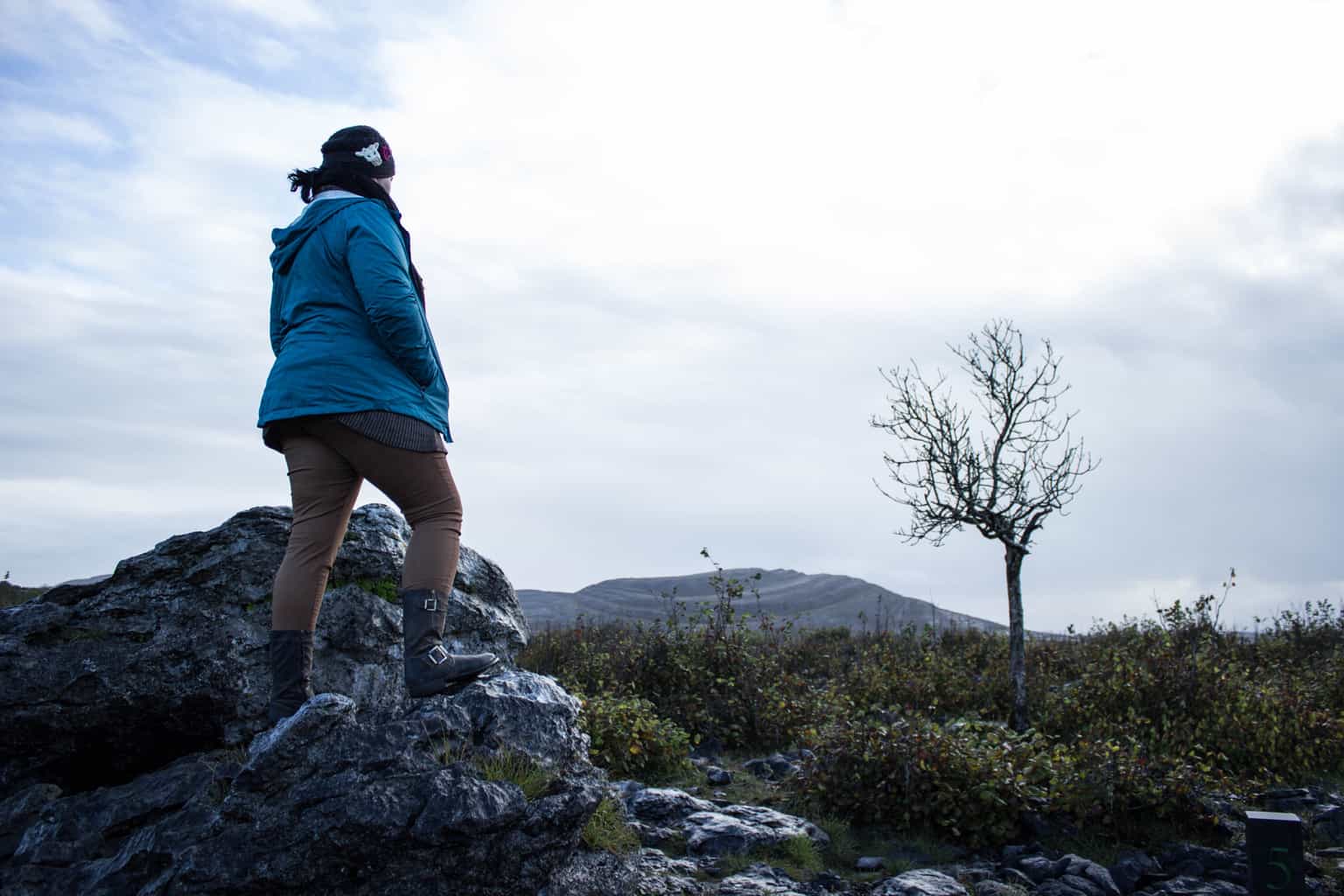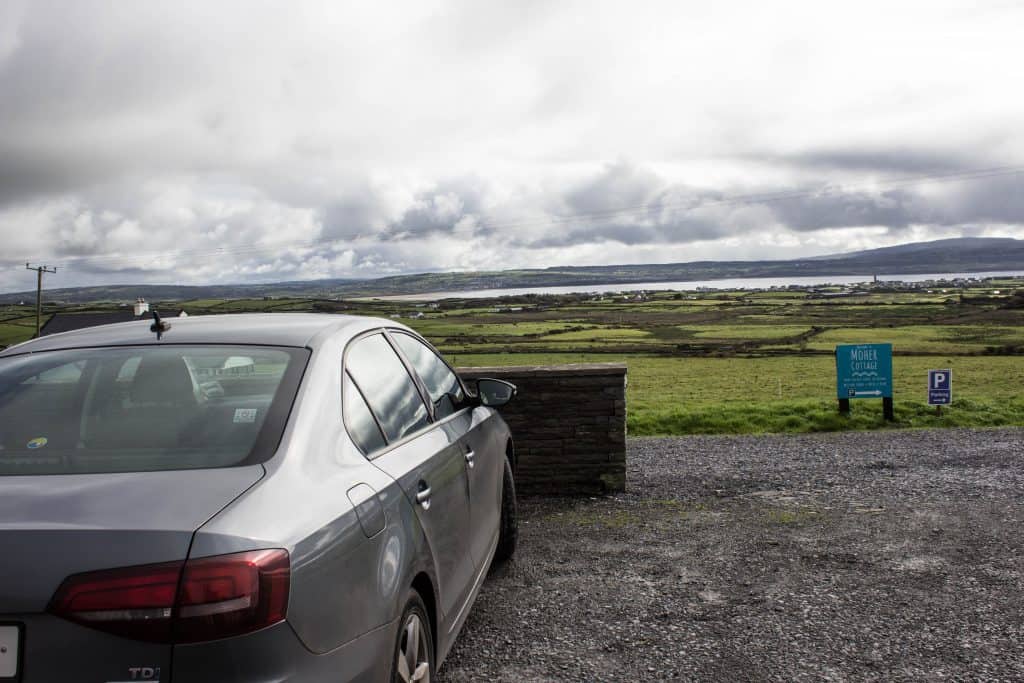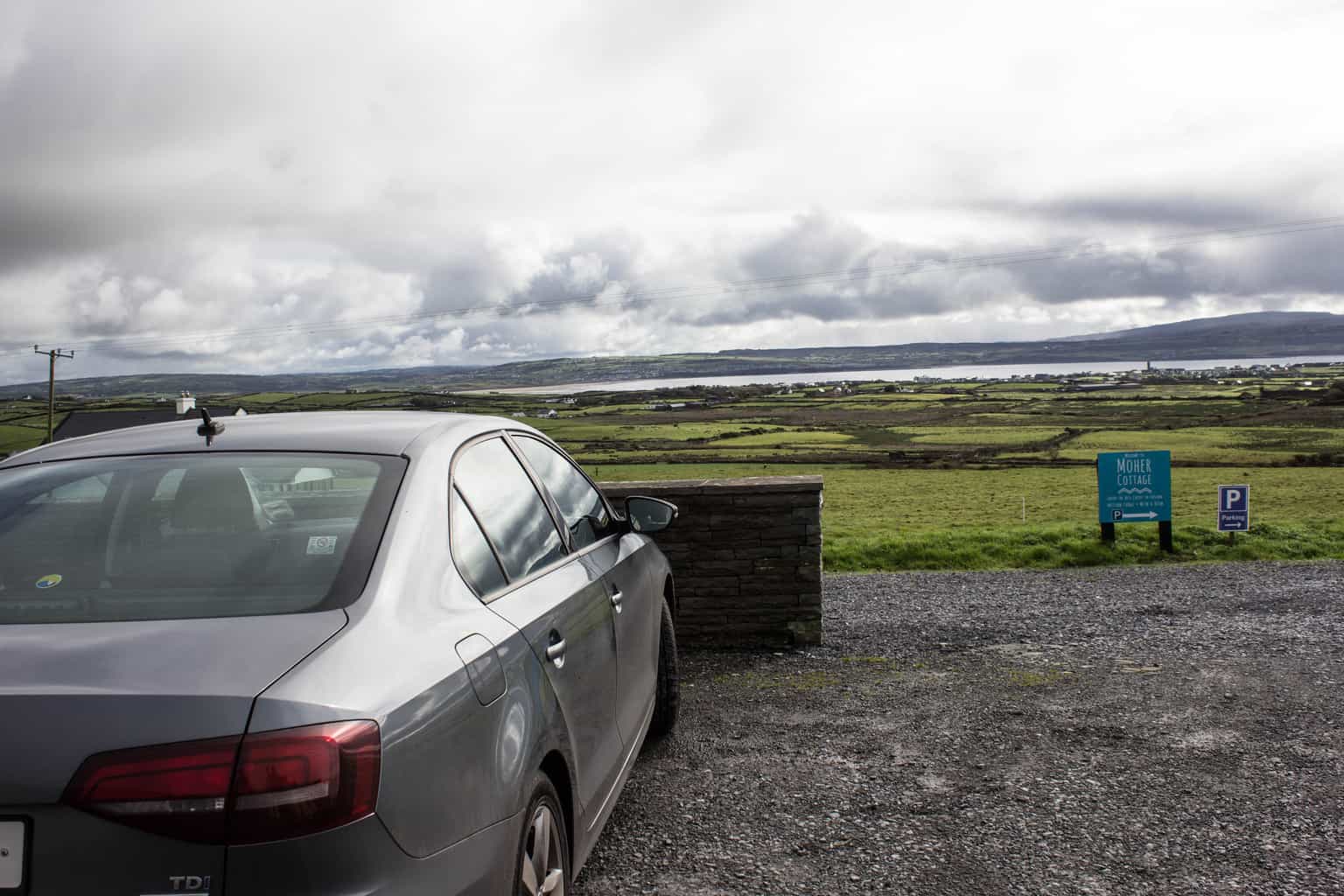 ---
The Real Reason to Rent a Car in Ireland
Okay, I'll be real for a second. I needed a car in Ireland because I wanted to stop every. single. time there was a cow. I wanted the sheep roadblocks (we only ended up having one + one rogue sheep) and nothing made me smile more than coming back to the rental car to see a cat had taken up residence on the hood. I would legit rent a car in Ireland purely so I could have as many animal moments as my heart desired.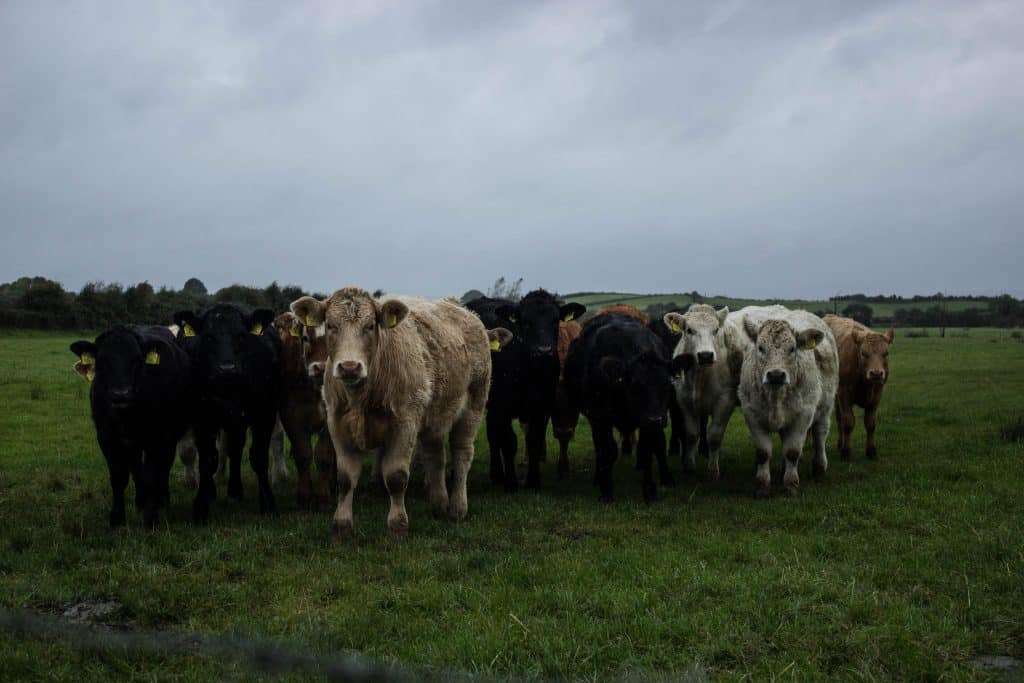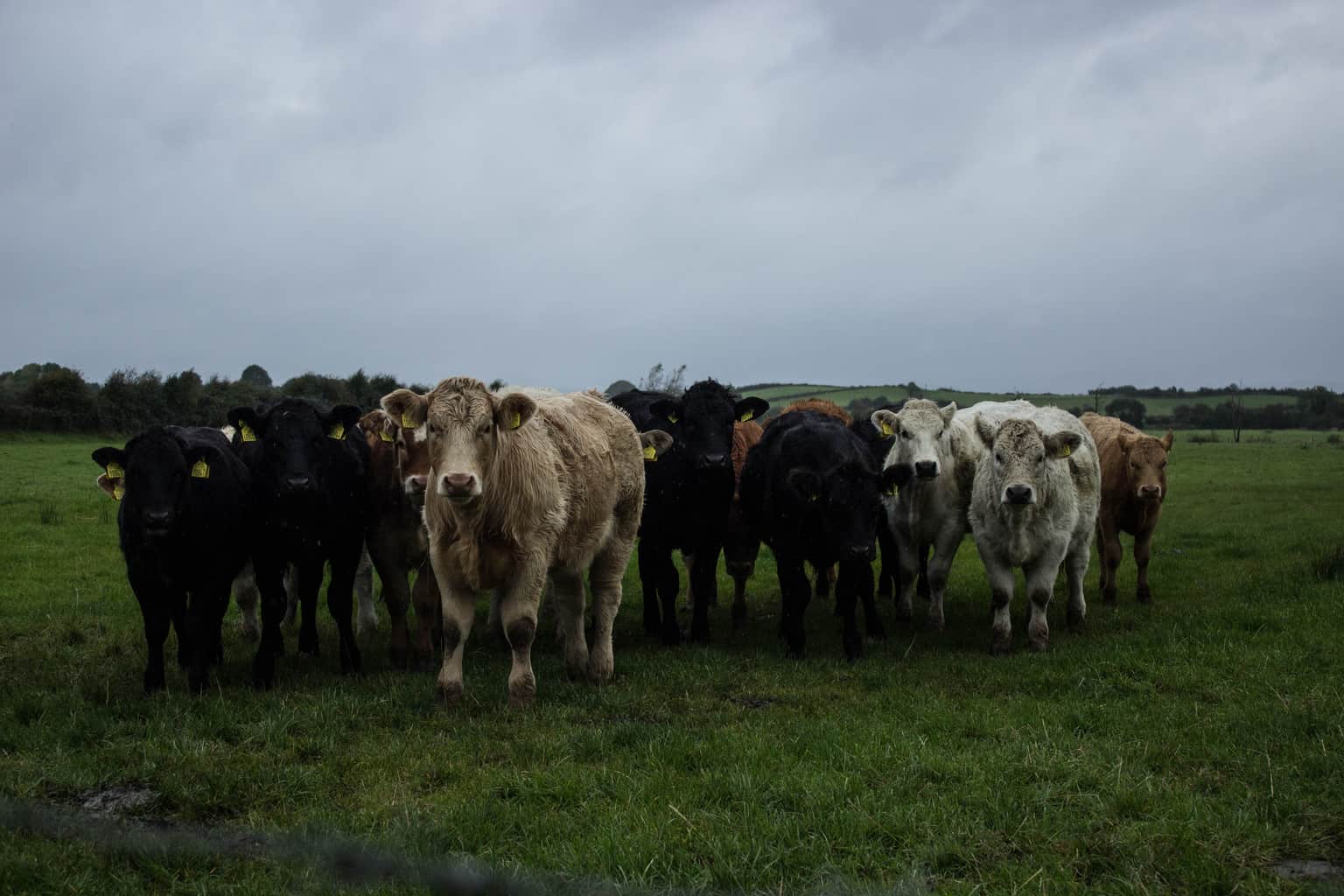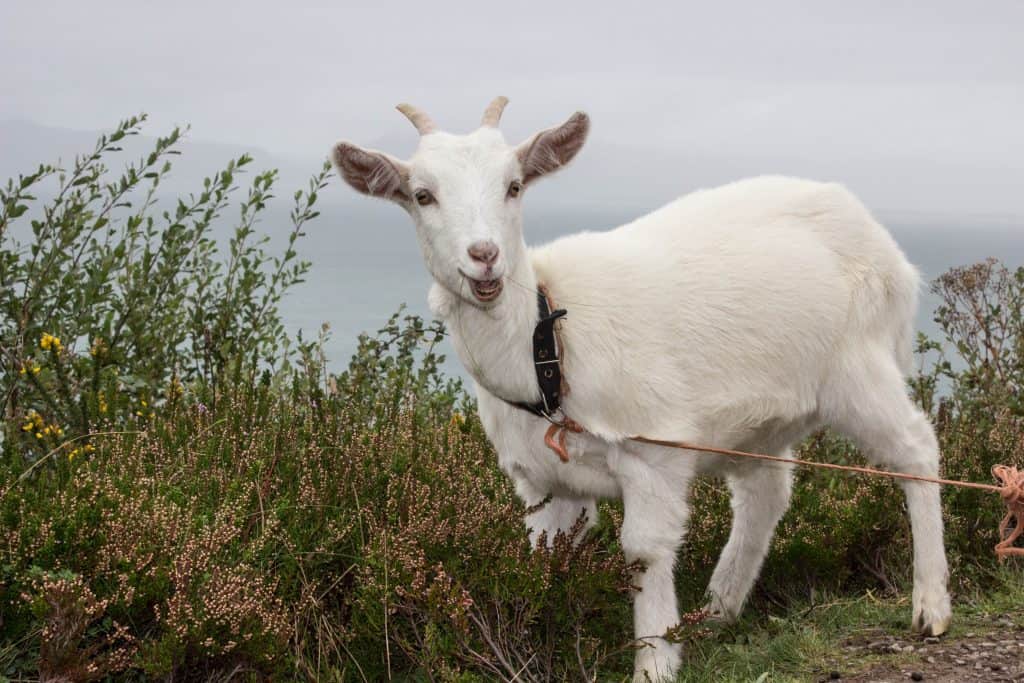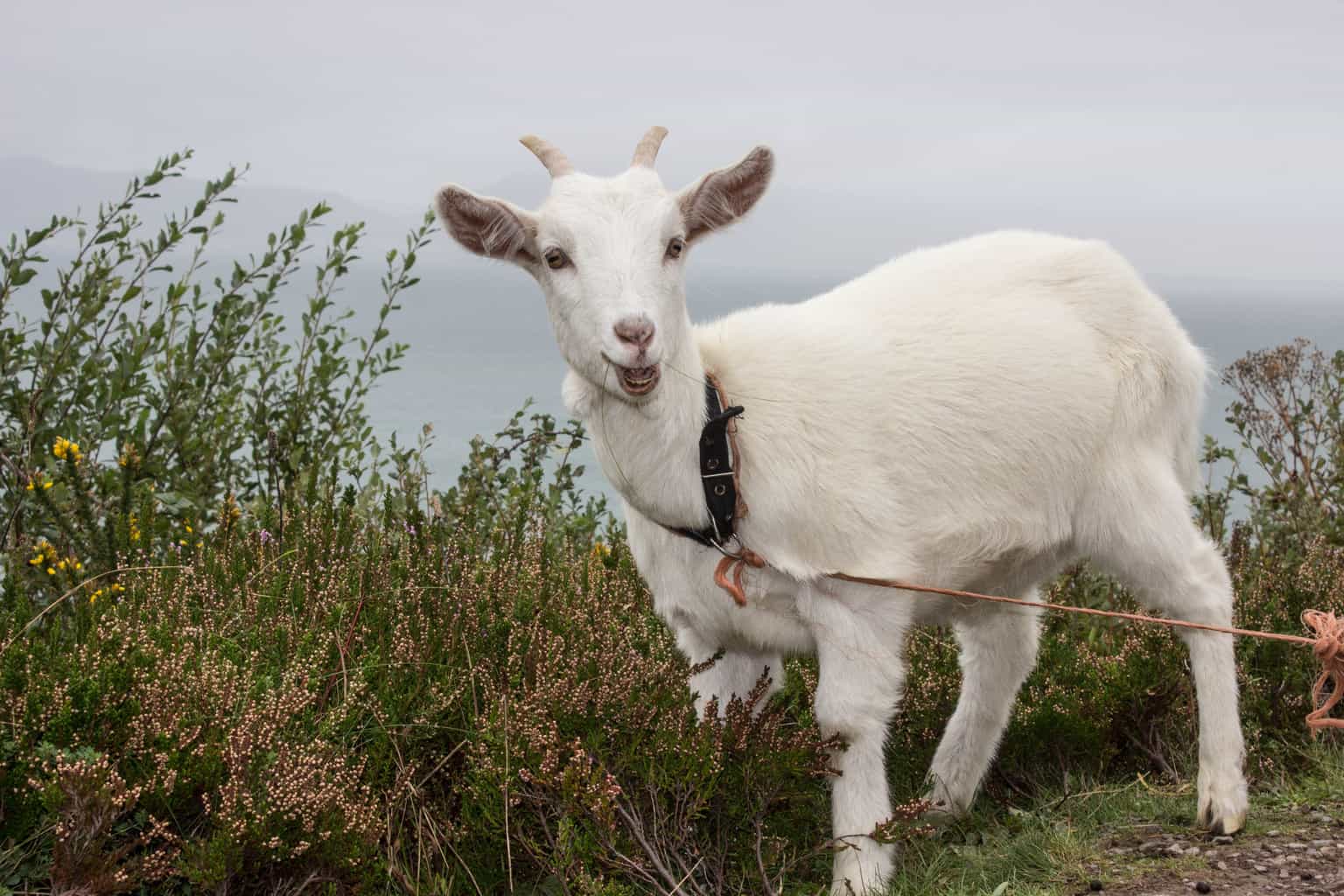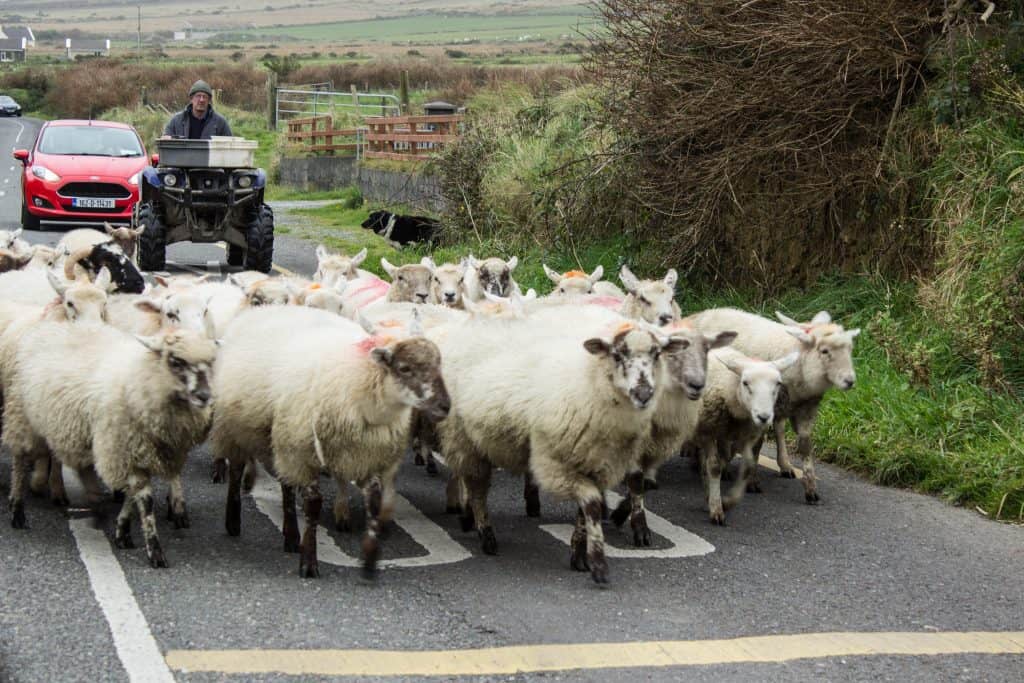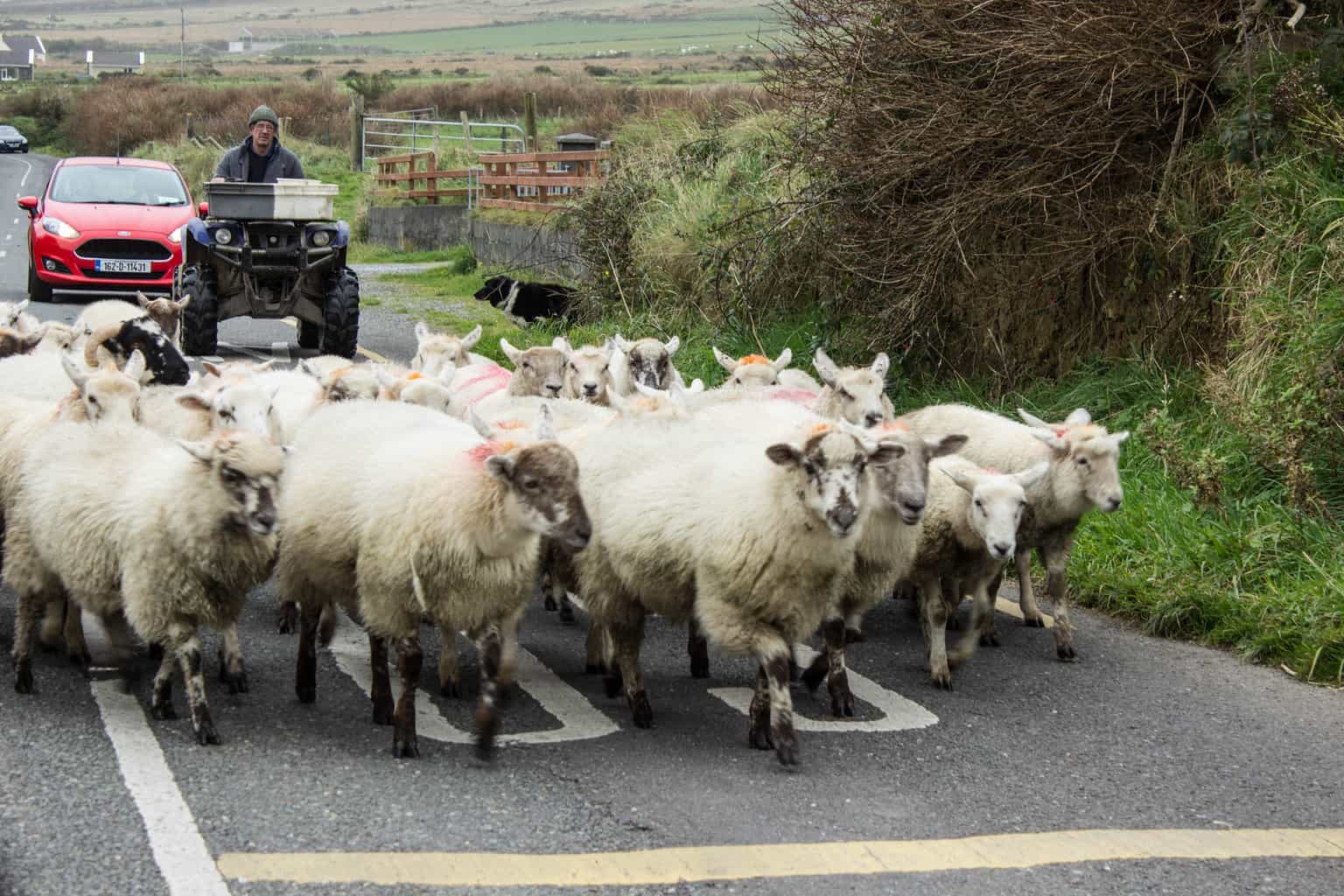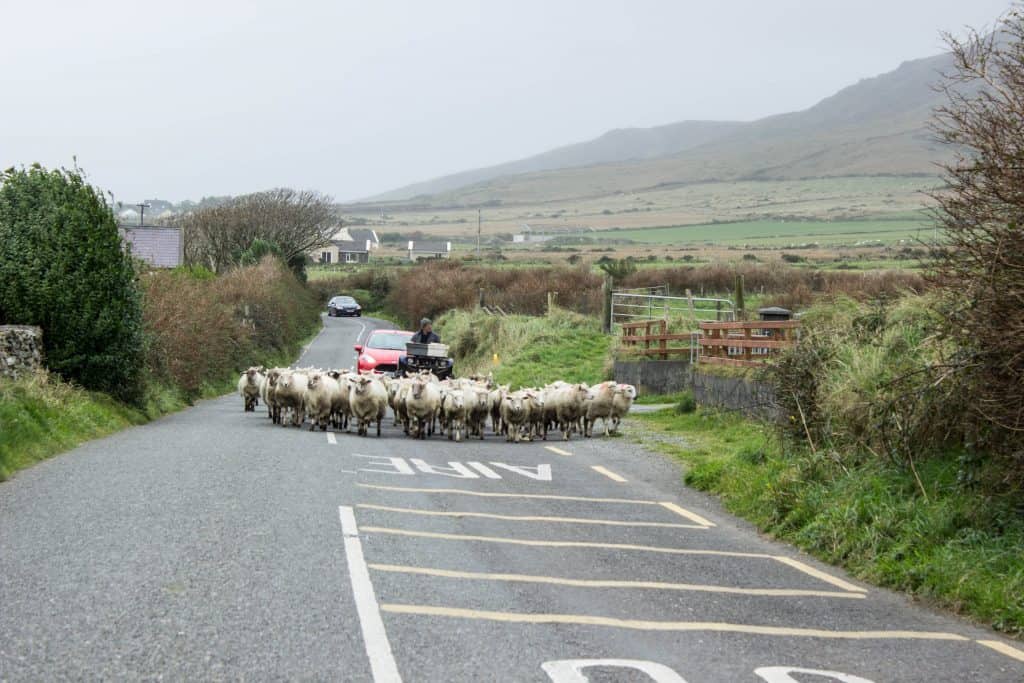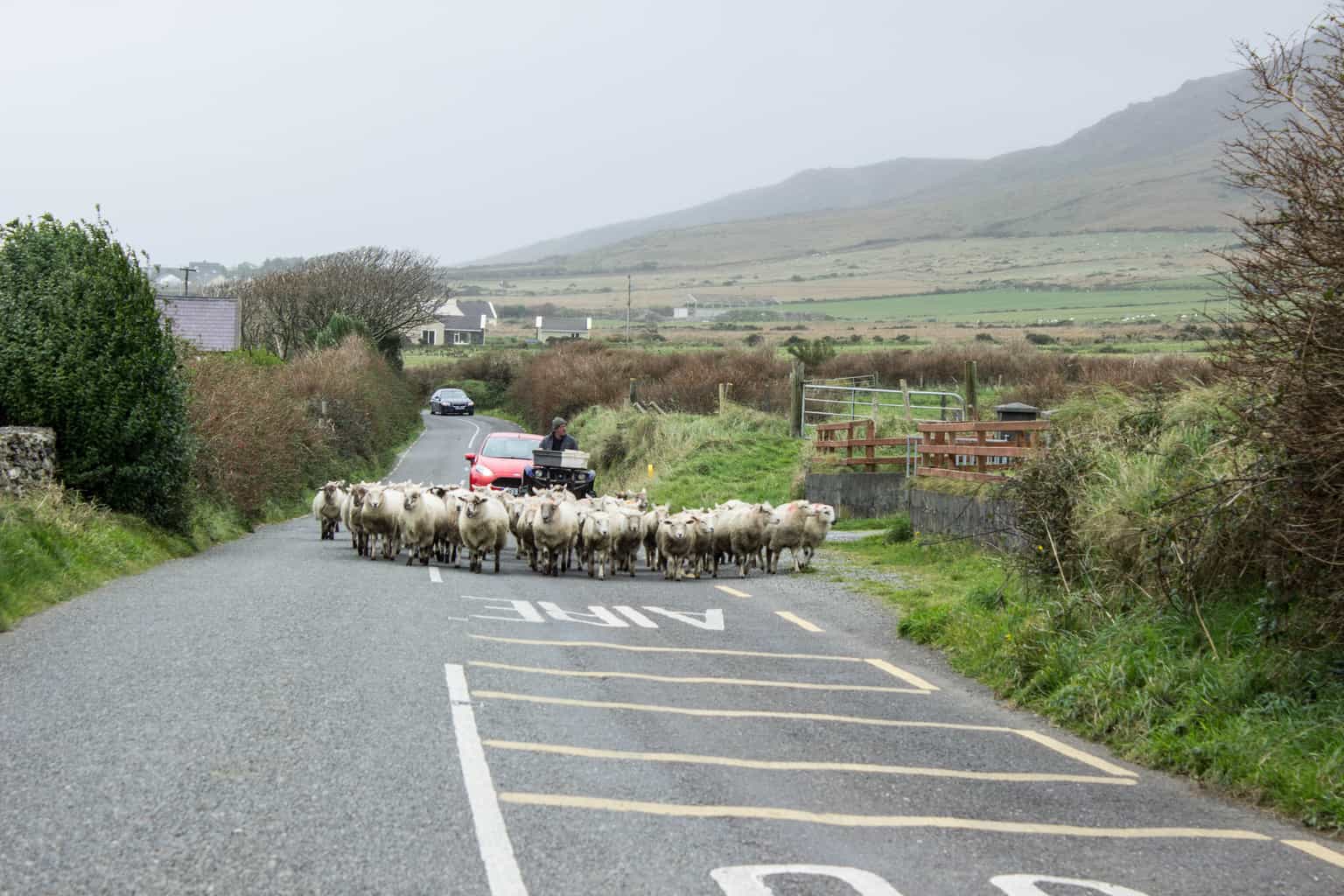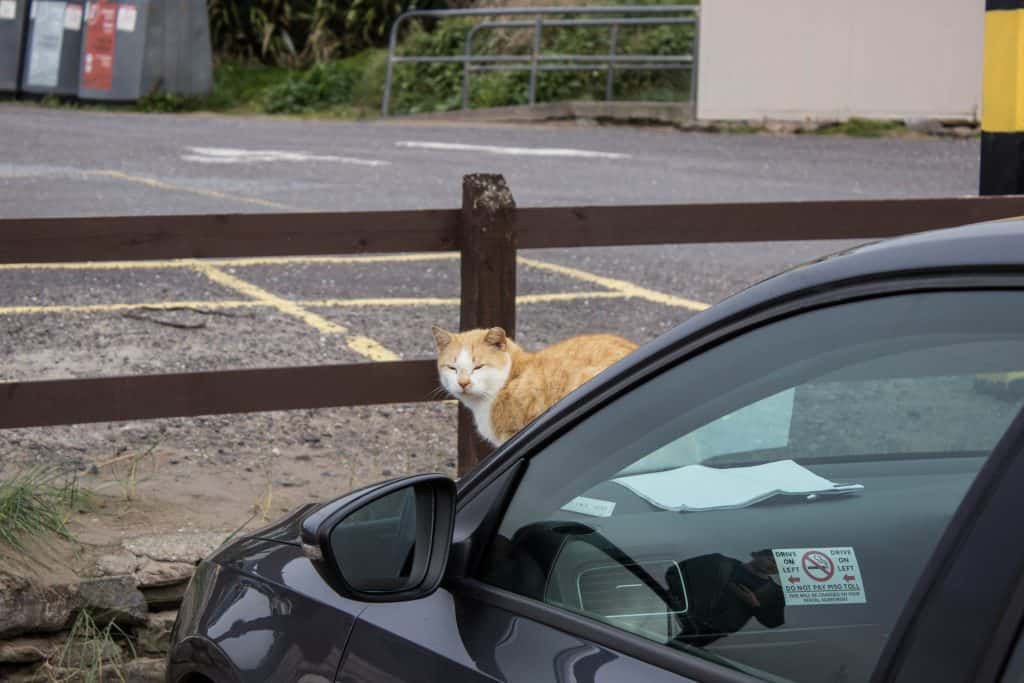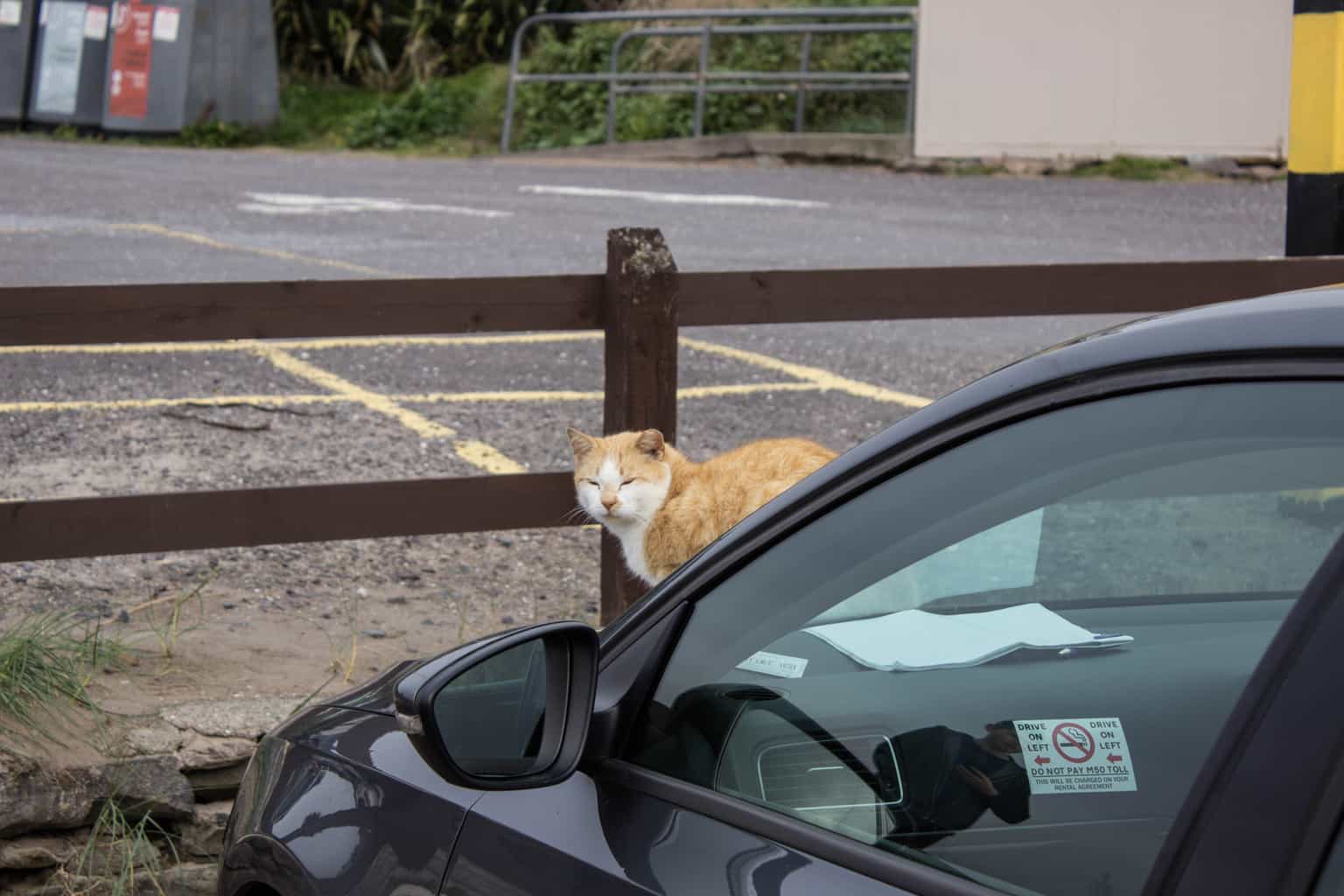 ---
Best Rental Car Company in Ireland
Hertz proved to be a very good choice for renting a car in Ireland. Everything was extremely smooth on our trip. When we arrived at 4:00 AM, we made our way to the Hertz rental counter after immigration and baggage claim. Despite the time, we were greeted by a very friendly Hertz representative. He was pleasant, eager to give us guidance and even suggested a diesel over gas to save us money in the long run. He was right by the way – in three weeks, we only filled the gas tank 2.5 times. The check out and check in process was very smooth and efficient.
While we picked up and dropped off at the Dublin airport, Hertz has locations all over Ireland to make renting from them easier. You can pick up and drop off at different locations if you only need a car for a portion of your trip.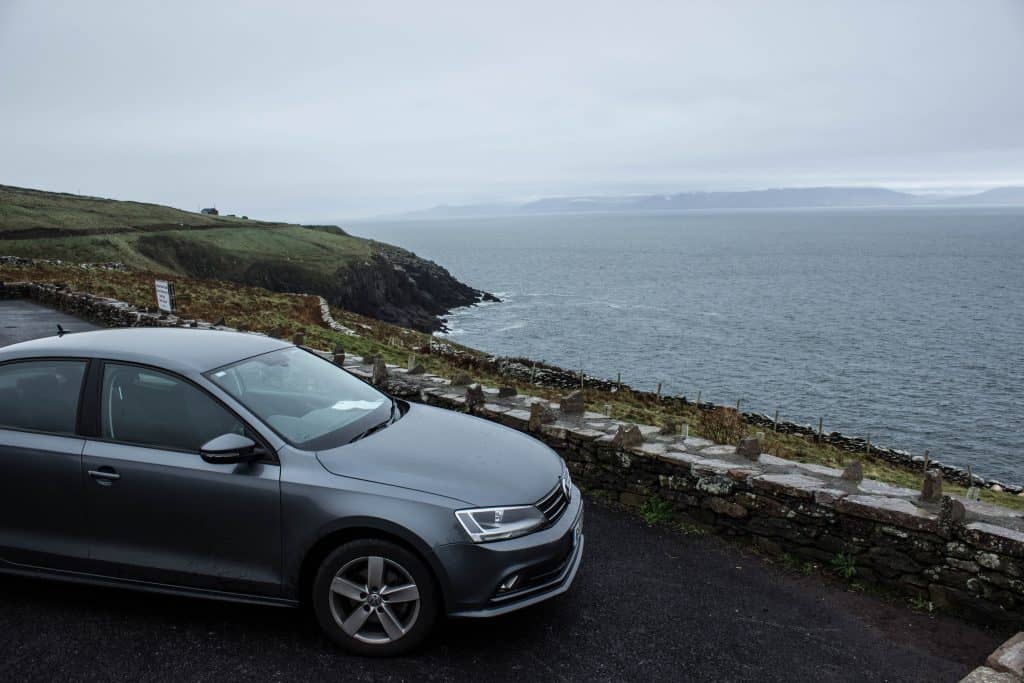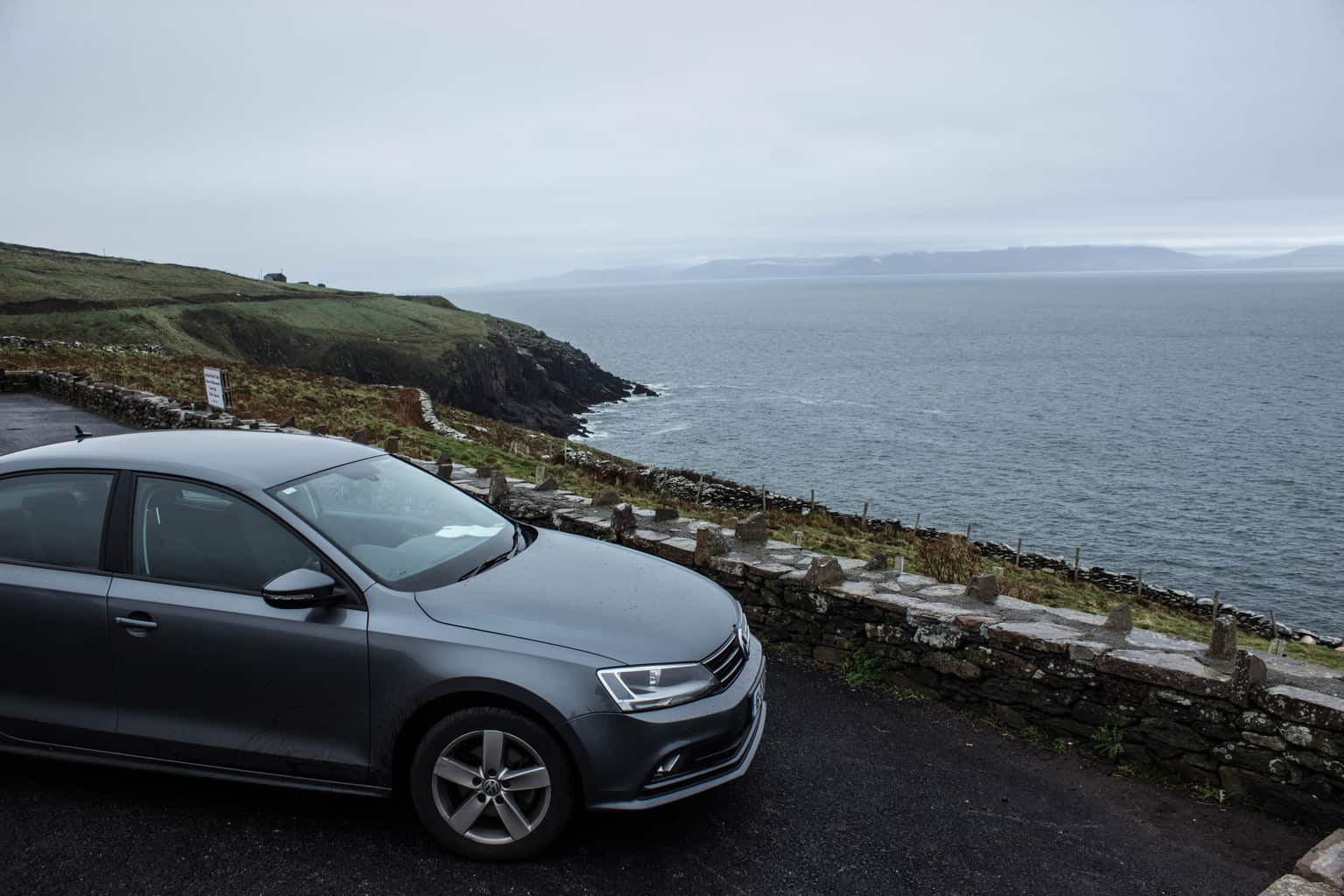 ---
Rental Car Insurance Ireland
In Ireland, you are required to purchase Collision Damage Waiver (CDW). CDW reduces financial responsibility for damage to the vehicle but you will still have a deductible for any damage – anywhere from €1000-2000. Make sure it is in the quote as some websites will not include it in the online quote and then you're in for a treat when you pick up the car. Just know, no matter what, you will be paying for CDW. So, if it's not in the online quote, that quote will be higher.
You can also purchase Excess Damage Insurance which I highly recommend. This covers any minor damage as well and in Ireland, that's easy to obtain! From the narrow roads, close calls passing other vehicles, rocks and debris and scraping against shrubbery on the side of the road, I'm amazed we didn't have significant damage to the car. But, it was nice to know we were covered should that happen.
If you do NOT purchase the Excess Damage Insurance, you will likely have a hold placed on your credit card for around €2000-3000 as collateral so you'll need to have that amount of credit available in addition to the rental cost.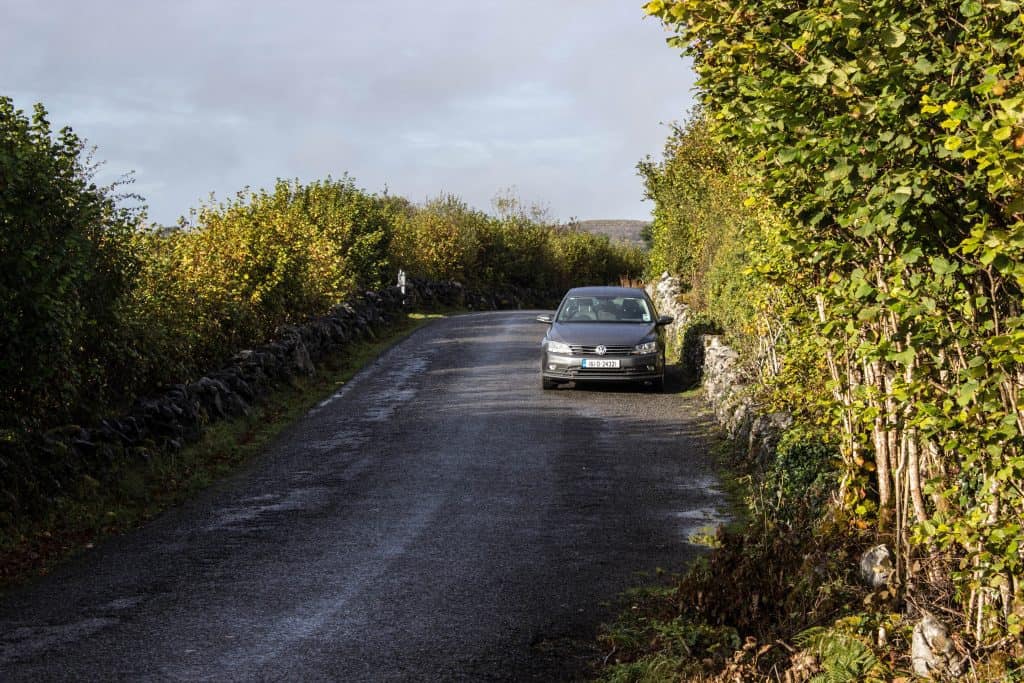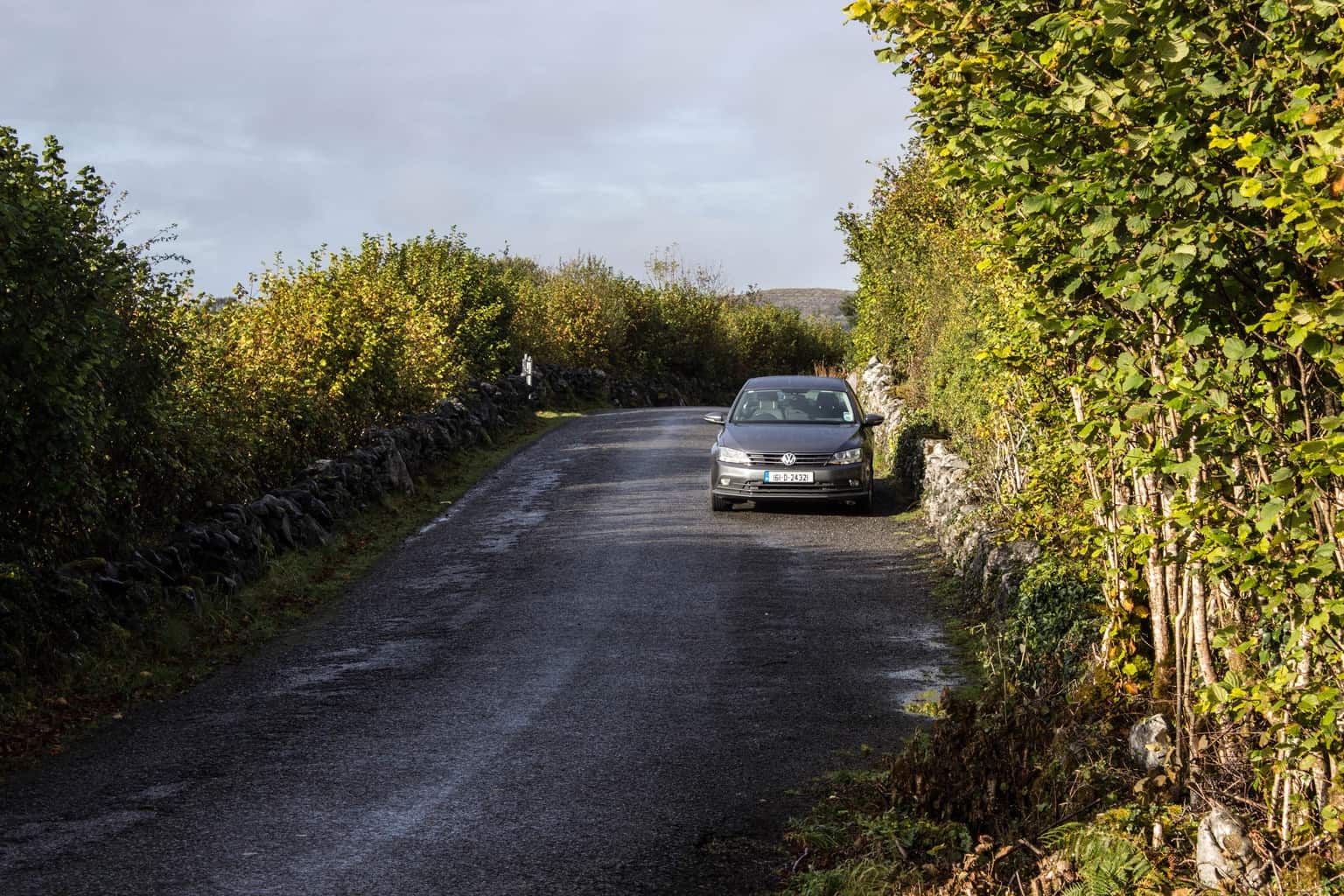 ---
Other Essential Things to Think About
Documentation Requirements
I came from the US and Lauren is from Canada and just our normal driver's licenses were completely sufficient. I would always double check before traveling though to make sure you don't need an international driver's license.
Age of Drivers
The cheapest rates will be for drivers between 25-74. Drivers between 21-24 will have an extra fee, perhaps daily. Drivers under 21 are not allowed to rent cars in Ireland.
Fuel
Make sure to put diesel in diesel and gasoline in a gas vehicle. Do not mess this up.
Fuel is extremely expensive in Ireland but it goes a long way. Each tank cost about €60 to fill but we only did this three times.
Hertz always requires the gas tank be returned full.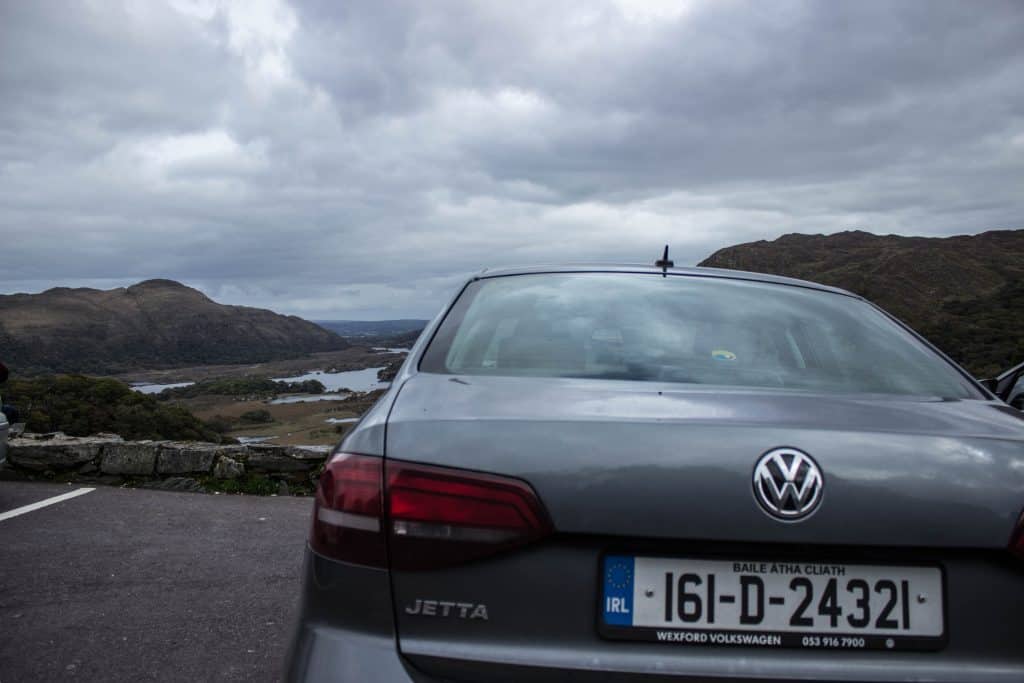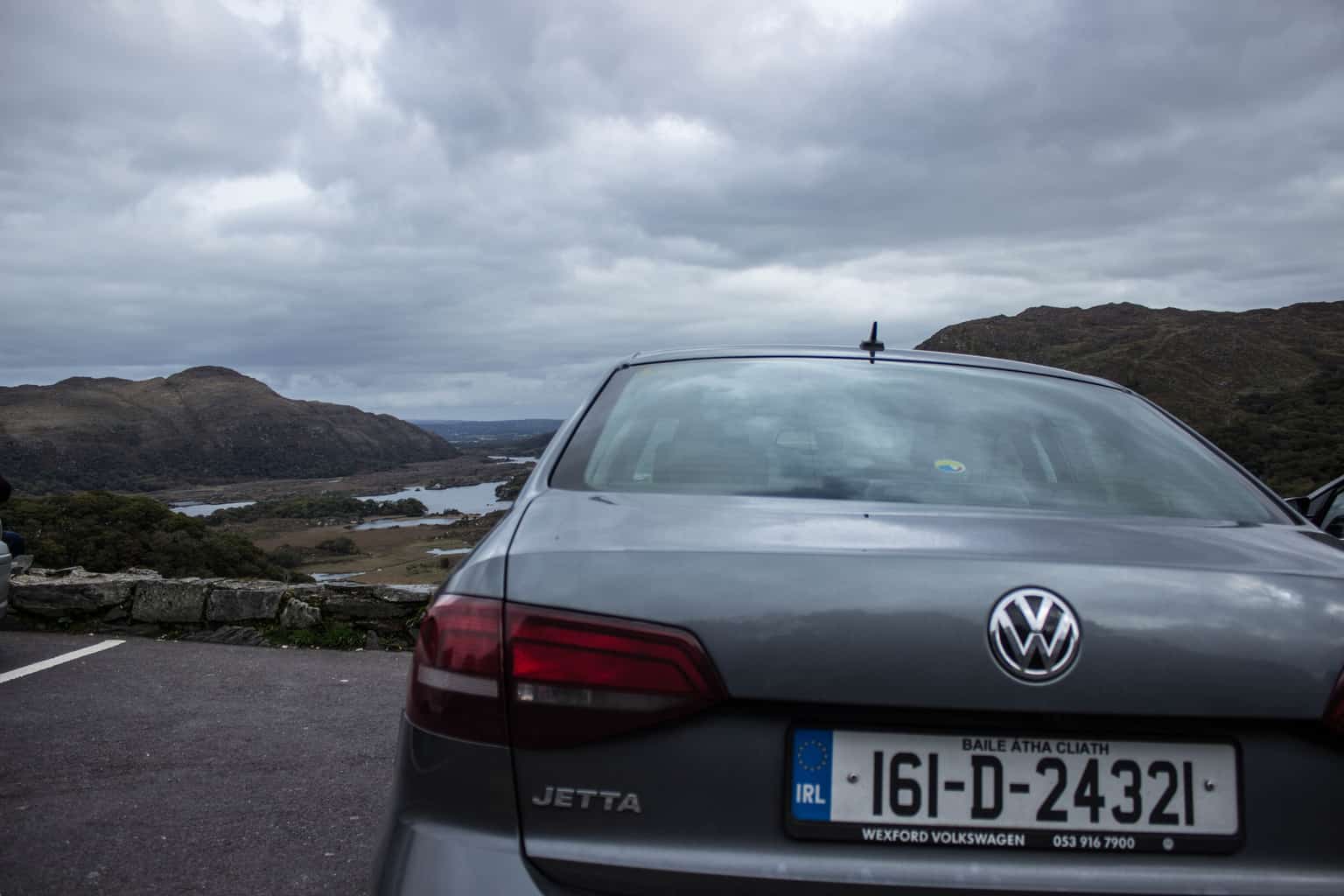 ---
Car Rental Cost
Rental cars must be paid for via credit card. Cash, checks and debit cards are not accepted. Renting a car may seem like an investment upfront and it is, but I wouldn't want to see Ireland any other way. Take a friend or a few and split the cost!
For 19 days with CDW and Excess Damage and two drivers, our rental came out to be approximately €1200. That's honestly not too bad in my opinion.
Automatic or Manual?
If you know how to drive a manual, I would highly suggest renting that over an automatic. Manuals are generally quite a bit cheaper in Europe. If this is the first time driving a manual or you don't feel comfortable, do not pick Ireland as the time to try. Trust me!
Additional Drivers
Additional drivers will cost you about €10 per day. This may or may not be worth the extra cost to you. If putting all the driving on one person is just too much, consider adding a driver but if one person wants to do all the driving, this could save you quite a bit.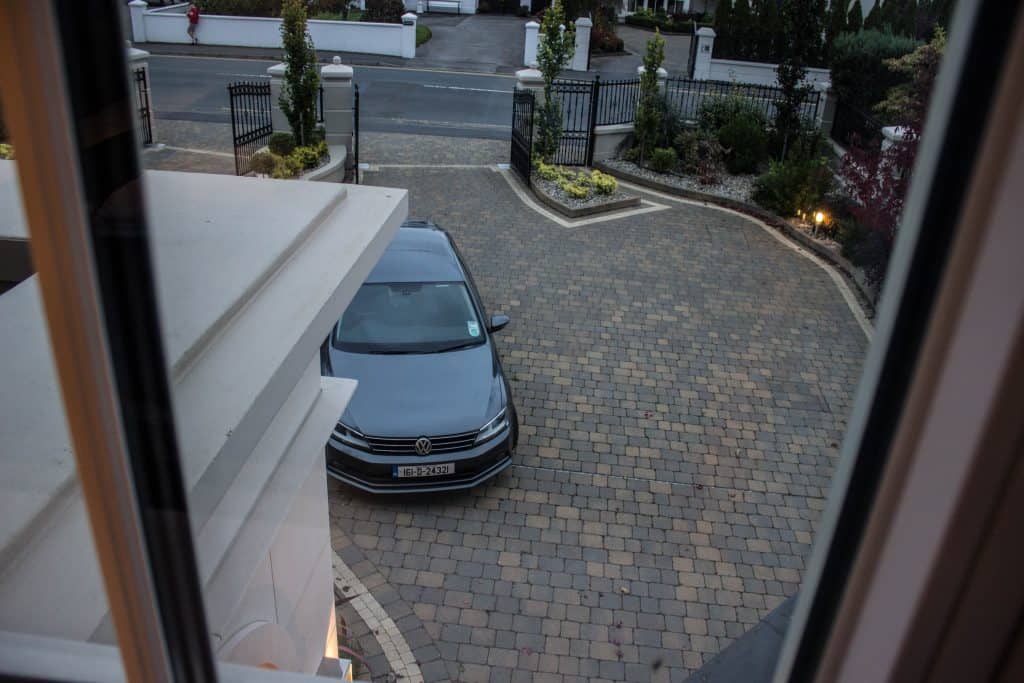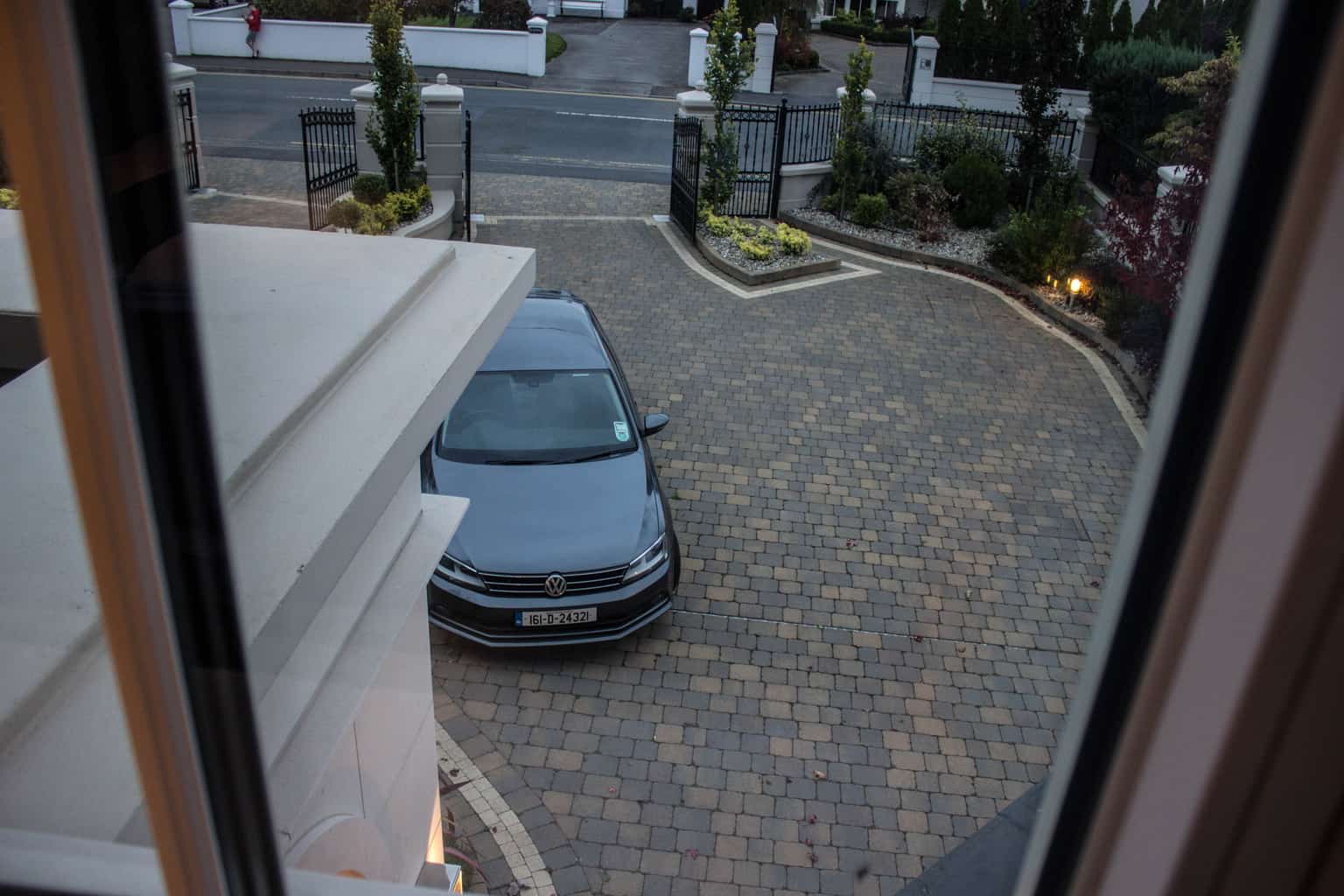 ---
What to Pack
Raincoat (yep, it's not just something people say – it can rain at any moment!)
Travel Umbrella (while I didn't bring an umbrella and was too stubborn to buy one, I'd recommend it)
Pacsafe Cross Body Purse (I love my Pacsafe products and would highly recommend using them when traveling)
Comfortable Shoes (my feet tend to hurt pretty easily and these are the best shoes I've had in a while for walking a lot)
Have you ever traveled Ireland by car? Tell me about it in the comments below ↓↓↓
Looking for hotels in Ireland? Read accommodation reviews here or book here.
Want a guidebook? Here's an one.
What else have I written? You can find more Ireland posts here and Northern Ireland posts here.
Like this post? Have Questions? Hit me up on Facebook | Twitter | Instagram | Pinterest | Email
↓↓↓ PIN IT ↓↓↓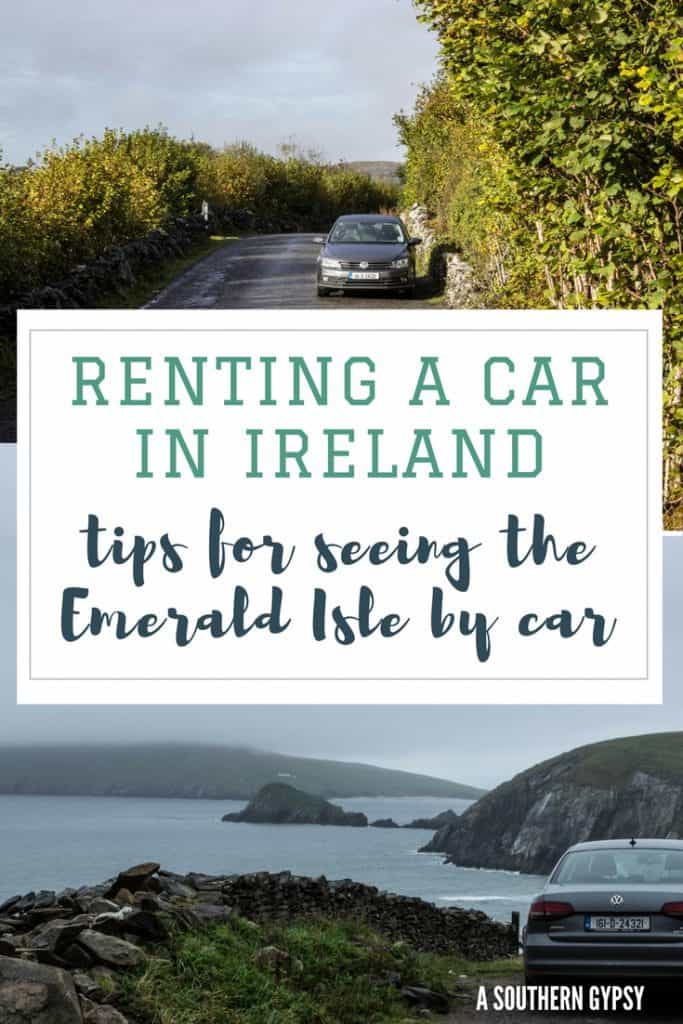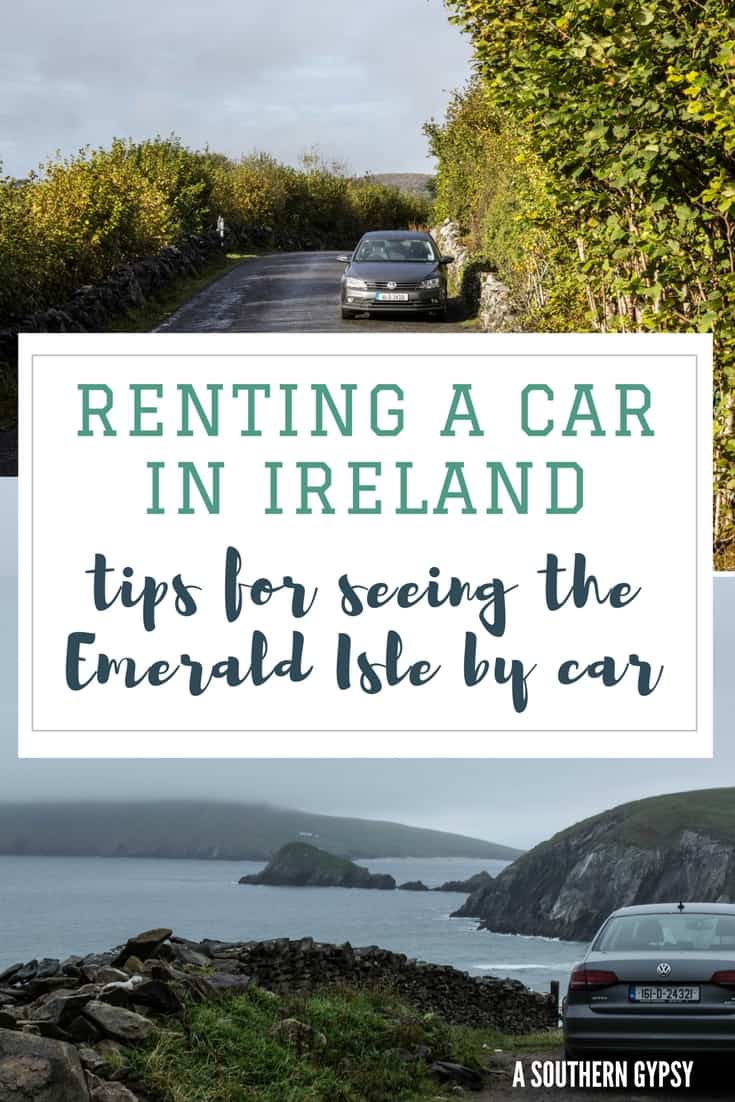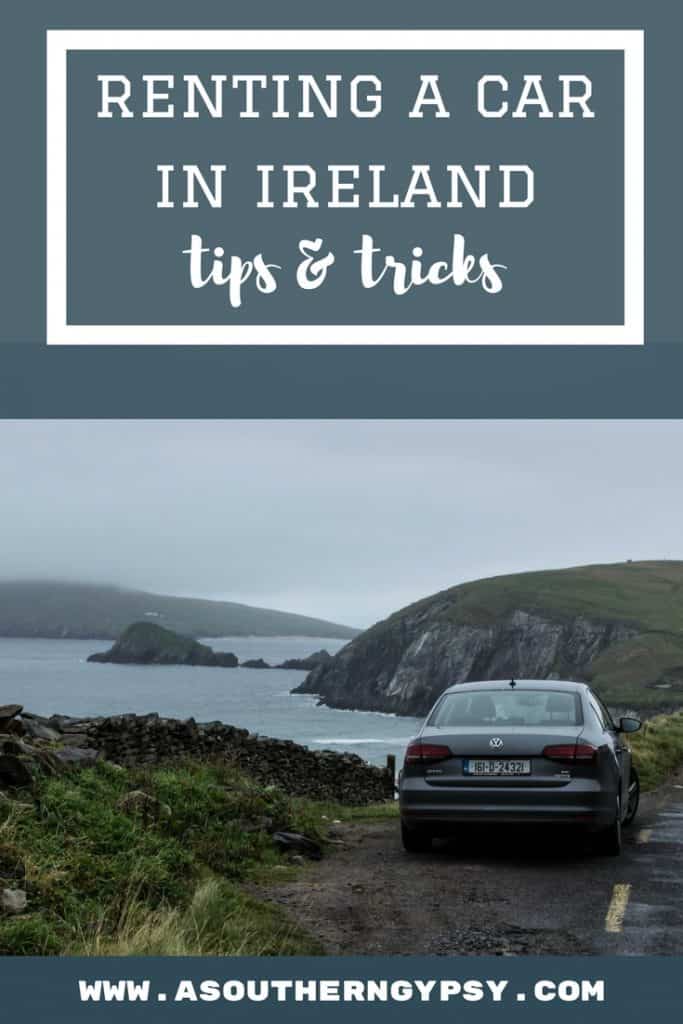 A big thank you to Hertz for sponsoring a portion of my rental car. As always, all opinions are my own and I will never promote something I don't personally use and believe in, regardless of who foots the bill.
Also, some of the above are affiliate links and I will earn a very small percentage of the sale if you purchase through them at no extra cost to you. Thanks for supporting A Southern Gypsy!
Latest posts by Ashley Hubbard
(see all)