This post may contain affiliate links, meaning if you book or buy something through one of these links, I may earn a small commission (at no extra cost to you!). Please see my disclosure.
Have you ever dreamed of visiting a place with stunning natural beauty, delicious food, and captivating culture? Well, why not consider Portugal?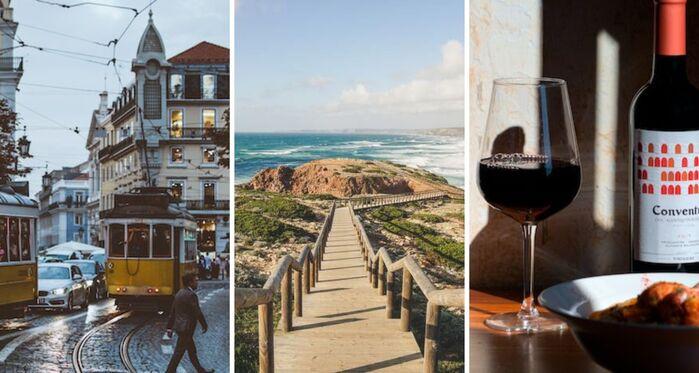 This beautiful country is full of breathtaking landscapes, lively cities, and some of the most hospitable people you'll ever meet. From its rugged coast to its lush vineyards and rolling hills, Portugal offers something for everyone.
In this article, we'll explore five reasons why Portugal should be your next vacation destination. So if you've been dreaming of a trip to a European gem, keep reading to learn more about why Portugal may be the perfect option for you!
If you're considering a trip to Portugal, why not consider Portugal tour packages?
1. Portugal Has A Little Bit Of Everything For Everyone
When it comes to choosing a travel destination, Portugal is often overlooked in favor of more popular European countries. But what many people don't realize is that Portugal is a great place to visit if you're looking for a mix of culture, history, and natural beauty. This means there is something for everyone in this country.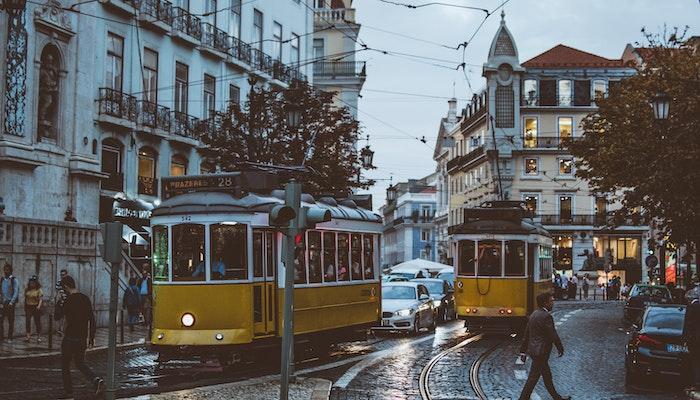 If you're looking for a lively nightlife scene, Lisbon is the place to be. It is the capital of Portugal and one of the most popular tourist destinations in the country. There are plenty of things to see and do in Lisbon, from exploring the city's many historic neighborhoods to taking in the views from one of its many hills.
Alternatively, Cascais is a great option for those looking for a more luxurious vacation, as it is known for its beaches and restaurants. For those who enjoy playing the best online slots, you should know that it is home to the Casino Estoril.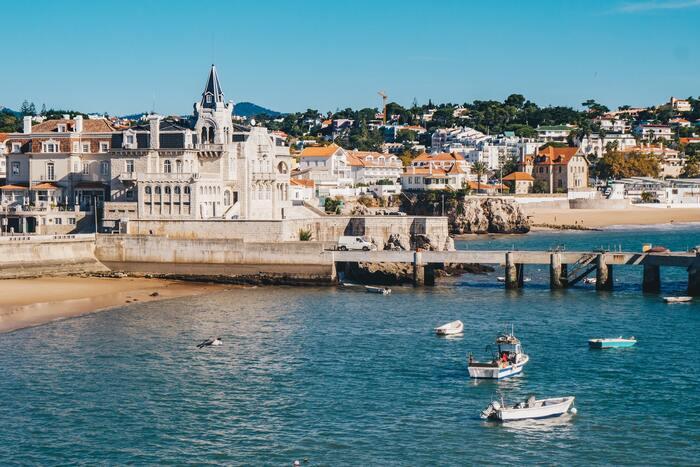 This historic casino is one of the largest casinos in Europe and was the inspiration behind the James Bond novel Casino Royale. Apart from offering a wide variety of gambling options it also features a restaurant and bar, making it the perfect place to spend an evening.
Porto is another popular tourist destination in Portugal. This city is known for its beautiful architecture and its many bridges – an ideal city for lovers of architecture. It is also a great place to sample some of the local wine.
Last but not least, try taking a day trip to the Algarve. The Algarve is a region of Portugal that is known for its beaches and golf courses. This is a great place to fully relax and enjoy the sun.
2. Portugal Is A Budget-Friendly Country
The cost of living in Portugal is very affordable compared to other European countries. In fact, Portugal is consistently ranked as one of the most affordable countries to visit in Europe.
For example, a meal for two people at a mid-range restaurant in Lisbon will only cost you around €30 ($32) and a cappuccino at a cafe will set you back just €1.50 $1.60). Of course, restaurants aimed at tourists will be more expensive than those frequented by locals. So look for places where the menu is in Portuguese and order dishes like francesinha and bacalhau.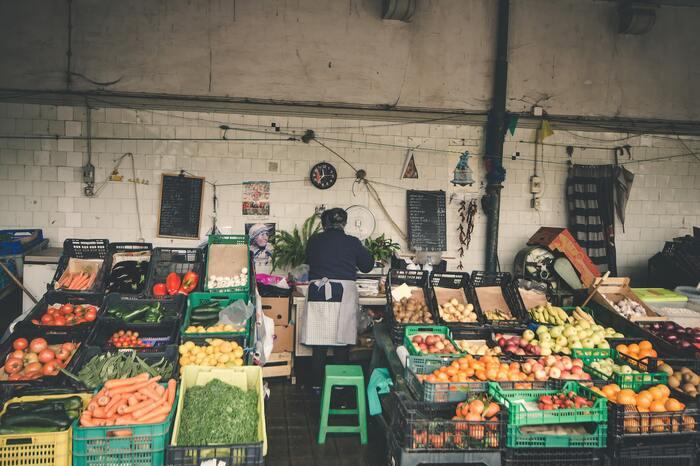 The cost of living in Portugal will vary depending on the city you choose to visit and your lifestyle choices. But overall, it's safe to say that the prices in Portugal are very reasonable – especially when compared to other European countries.
3. The Weather
Portugal is a sunny country with more than 300 days of sunshine in Portugal, making it one of the sunniest countries in Europe. The weather in Portugal is generally mild, with average temperatures ranging from 18-25 degrees Celsius (64-77 F), with the coastal areas being cooler and the inland areas being warmer.
Portugal is a great place to visit if you enjoy sunny weather. The mild climate and ample sunshine make it a perfect destination for everyone to enjoy.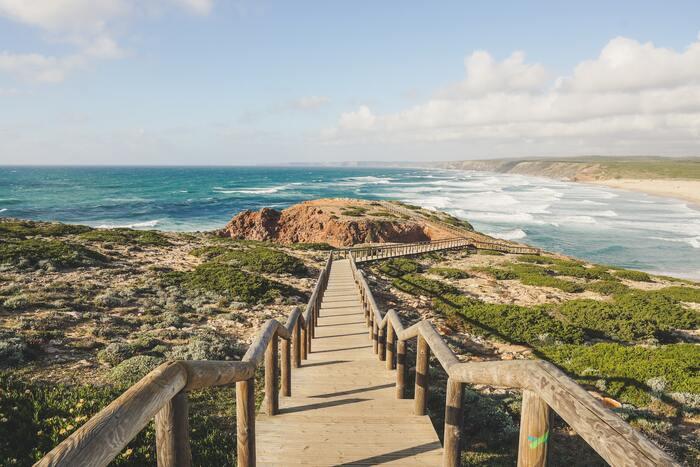 4. The Food
Portugal is a land of foodies. The country's cuisine has been influenced by its Moorish, African, and European neighbors, making for a unique and delicious melting pot of flavors.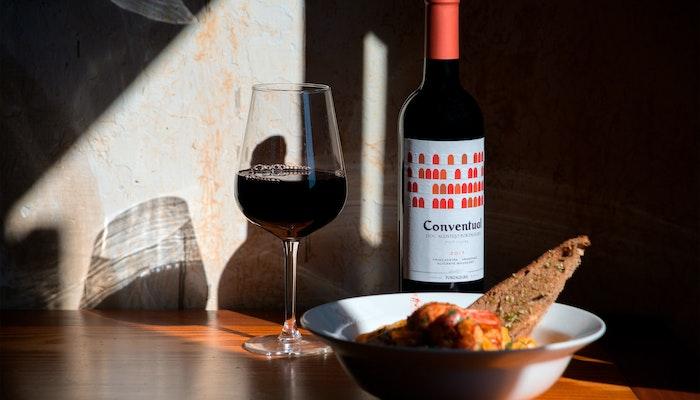 The country is known for its fresh seafood, which can be found in abundance in coastal towns and cities. Portuguese cuisine also features a variety of meaty dishes, as well as a number of regional specialties. For those looking for vegan options, you will find plenty of veganized traditional dishes, especially in larger cities such as Lisbon.
If you're looking for a new culinary adventure, Portugal is definitely the place to be.
5. The Wine
When it comes to wine, Portugal is a world-renowned producer of some of the finest varieties. From the crisp and refreshing whites of the Douro Valley to the rich and full-bodied reds of the Alentejo, there is a Portuguese wine to suit every taste.
And with over 600 wineries dotted around the country, you're never far from a vineyard where you can sample the local produce. But it's not just the quality of Portuguese wine that makes it so special – it's also the price.
In this stunning country, you can enjoy a glass or two (or three!) without breaking the bank. Sometimes, buying a good bottle of wine here is often cheaper than buying a cup of coffee in some other countries!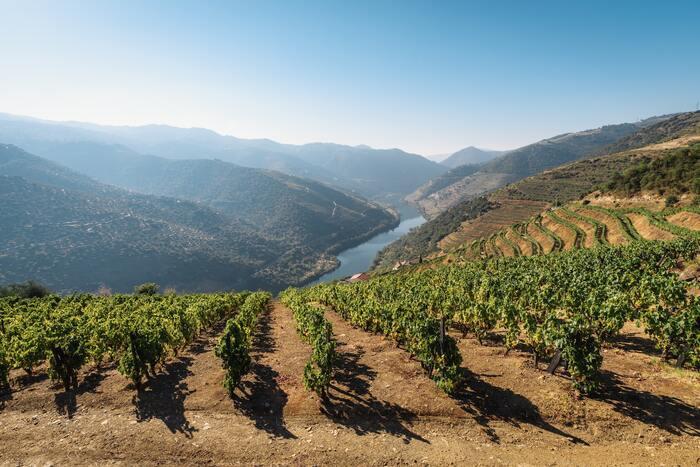 Conclusion
Portugal is a country with plenty of attractions and activities to offer, both for locals and visitors alike. With its fantastic climate, vibrant culture, delicious food, stunning beaches, friendly locals, and beautiful landscapes it's no wonder why Portugal should be on your list of must-visits.
Latest posts by Ashley Hubbard
(see all)