This post may contain affiliate links, meaning if you book or buy something through one of these links, I may earn a small commission (at no extra cost to you!). Please see my disclosure.
If there's one thing Tennessee has, it's music. And these songs about Tennessee prove it.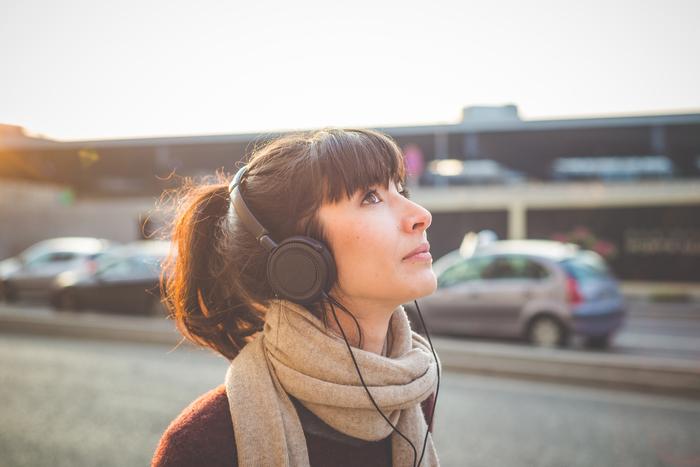 With Memphis, Nashville, and Bristol alone, there's a ton of music history across the Volunteer State.
Songs About Tennessee
1. "Rocky Top" by the Osborne Brothers
Any team that plays Tennessee may hate hearing it, but the University of Tennessee's fight song is a classic that was first recorded by the Osbourne Brothers in 1967.
"Rocky Top, you'll always be / Home sweet home to me / Good ol' Rocky Top / Rocky Top, Tennessee / Rocky Top, Tennessee"
2. "Dixieland Delight" by Alabama
What's a favorite amongst University of Alabama football fans is actually about Tennessee. Ironic, eh?
"Rollin' down a Backwoods, Tennessee byway / One arm on the wheel / Holdin' my lover with the other / A sweet, soft, southern thrill / Worked hard all week, got a little jingle / On a Tennessee Saturday night / Couldn't feel better, I'm together / With my Dixieland delight"
3. "Tennessee River" by Alabama
To celebrate the beauty of rural mountain hideaways, this Alabama hit easily blends bluesy Southern rock and country music perfectly.
"Oh, Tennessee River and a mountain man / We get together anytime we can / Oh, Tennessee River and a mountain man / We play together in Mother Nature's band"
4. "My Tennessee Mountain Home" by Dolly Parton
Dolly Parton loves singing about her humble beginnings and her love of her home.
"In my Tennessee mountain home / Life is as peaceful as a baby's sigh / In my Tennessee mountain home / Crickets sing in the fields near by"
5. "Tennessee Homesick Blues" by Dolly Parton
This song is a homesick love letter to Dolly's beloved home state.
"But I ain't been home in I don't know when / If I had it all to do over again / Tonight I'd sleep in my old feather bed / What I wouldn't give for a little bitty taste / Of mama's homemade chocolate cake / Tennessee homesick blues is runnin' through my head"
6. "Wrong Side of Memphis" by Trisha Yearwood
This song follows the story of a narrator that's itching to ditch her home and head to Nashville.
"I've had this dream from a tender age / Calling my name from the Opry stage / I can hear it sing loud and clear / Two hundred miles and I'll be there"
7. "Memphis, Tennessee"
Originally written and recorded by Chuck Berry in 1959, but became more famous when recorded by Johnny Rivers in 1964. It's also occasionally known as just "Memphis."
"Long distance information give me Memphis, Tennessee / Help me find the party trying to get in touch with me / She could not leave her number, but I know who placed the call / My uncle took the message, and he wrote it on the wall"
8. "Back To Tennessee" by Billy Ray Cyrus
This is the story of a man who realized he needed to find his way back to his home and his roots.
"I've seen the road now / I know just what I need / To find my way back to Tennessee / I'm going home now / To Southern, is so sweet / :And find my way back to Tennessee"
9. "Back Where I Come From" by Kenny Chesney
Especially earlier in his career, Kenny Chesney was often inspired by his Tennessee roots.
"We learned in the Sunday school / Who made the sun shine through / I know who made the moonshine, too / Back where I come from"
10. "Tennessee" by Sugarland
The song includes lyrics about the excitement of being in love when a boy takes a chance to tell someone about his feelings.
"Do you believe in love, and that we were meant to be? / Two words can free us, so repeat them after me / "I do" from a boy in love to a girl called Tennessee"
11. "Nashville Blues" by Everly Brothers
As always, everyone's trying to get back to Nashville.
"Gotta get back to Nashville / 'Cause that's where the good times are / Ever since I left Nashville / The kicks ain't been up to par / I'm lonely and low / I'm livin' too slow / I've got the Nashville blues"
12. "Tennessee Waltz" by Patti Page
Tennessee Waltz is a love song, but it's a sad one. It speaks of a night of dancing where a friend steals away the object of their affection.
"I was dancing with my darling to the Tennessee Waltz / When an old friend I happened to see / I Introduced her to my loved one and while they were dancing / My friend stole my sweetheart from me"
13. "Me And Tennessee" by Tim McGraw and Gwyneth Paltrow
A song about the complications of love, it shows two characters as they struggle to stay together through the various hardships that come their way.
"Baby, I think we both know / It's alright, alright / But how could I forget what you did that night / Baby, you told me you loved me in Tennessee / Where we were gonna live / But now you've done a few things that I can't forgive"
14. "Tennessee Whiskey" by Chris Stapleton
Tennessee is known for its music, but it's also known for its whiskey!
This song has quickly and easily become one of the most iconic Tennessee songs.
"You're as smooth as Tennessee whiskey / You're as sweet as strawberry wine / You're as warm as a glass of brandy / And honey, I stay stoned on your love all the time"
15. "This Ain't Tennessee" by Garth Brooks
This Tennessee anthem by Garth Brooks is about a new love that isn't his woman and a new place that definitely ain't Tennessee.
"And it's not that it's not grand enough / And it's not that I'm not man enough / There's just somethin' easy goin' that I love / About you and Tennessee"
16. "Tennessee" by Arrested Development
Not all music about Tennessee is country. This track is about the struggles of being "Black and proud" is also shows gratitude for the rapper's return home to the Southern state.
"The answers to all which are in front of me / The ultimate truth started to get blurry / For some strange reason it had to be / It was all a dream about Tennessee"
17. "Walking In Memphis" by Marc Cohn
Walking In Memphis is an ode to the city and it's full of references to Beale Street, Graceland, and more.
"Saw the ghost of Elvis / On Union Avenue / Followed him up to the gates of Graceland / Then I watched him walk right through / Now security they did not see him / They just hovered around his tomb / But there's a pretty little thing / Waiting for The King / Down in the Jungle Room"
18. "Tennessee Stud" by Johnny Cash
It doesn't come more classic than Johnny Cash.
"The Tennessee Stud was long and lean / The color of the sun and his eyes were green / He had the nerve and he had the blood / There never was a horse like the Tennessee Stud"
19. "Girl Named Tennessee" by Needtobreathe
Asked during a Reddit AMA if the song was inspired by an actual girl named Tennessee, vocalist Bear Rinehart replied: "It's a metaphor for youth."
"I was free and far from home / I was young and on my own / I was blind as I could be / Thinkin' love was not for me / Till the night I met the girl named Tennessee"
20. "Tennessee Rose" by Emmylou Harris
This short song compares a love to a Tennessee Rose.
"I wouldn't trade, no / The whole world dipped in gold / For a night with my Tennessee rose"
Latest posts by Ashley Hubbard
(see all)