This post may contain affiliate links, meaning if you book or buy something through one of these links, I may earn a small commission (at no extra cost to you!). Please see my disclosure.
Three of the few bioluminescent bays of the planet are in Puerto Rico.
The Guinness Book of World Records has acknowledged Mosquito Bay in Vieques as the brightest bio bay on Earth.
Thousands of tourists visit Puerto Rico to experience the bioluminescent bay phenomenon.
I have been taking friends, family, and tourists to Bio Bays in Puerto Rico for over 20 years.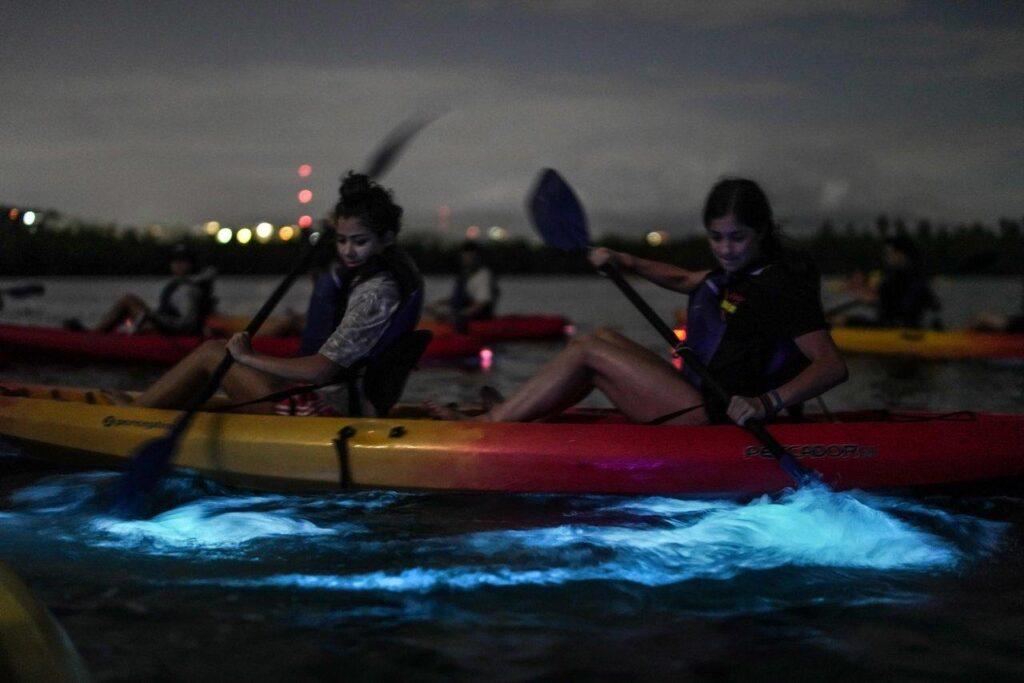 Using my knowledge and experience about Puerto Rico's bio bays, I will answer the following questions:
Why should I choose Puerto Rico as a vacation destination?
What is bio-luminescence?
Where are the three bio bays in Puerto Rico?
Which of Puerto Rico's bio bays is the best?
Can you visit Puerto Rico's bio bays on your own?
What are some tips to get the most out of your Puerto Rico bio bay experience?
Why should I choose Puerto Rico as a vacation destination?
Puerto Rico is an excellent travel destination for people from the United States mainland.
We are an unincorporated US Territory, we use the American dollar, and you don't need a passport to travel to Puerto Rico from the US mainland.
Most US big airports offer trips to Puerto Rico, and the United States Federal Constitution and laws will protect you in Puerto Rico.
For more information about traveling to Puerto Rico for US citizens, please visit here.
And we have not one or two but three bio bays in our islands.
What Is Bio-luminescence?
Some people claim that there are only five bioluminescent bays in the world; others say there are more than ten. Allow me to clarify this subject.
Bioluminescence can be defined as "the production and emission of light by a living organism."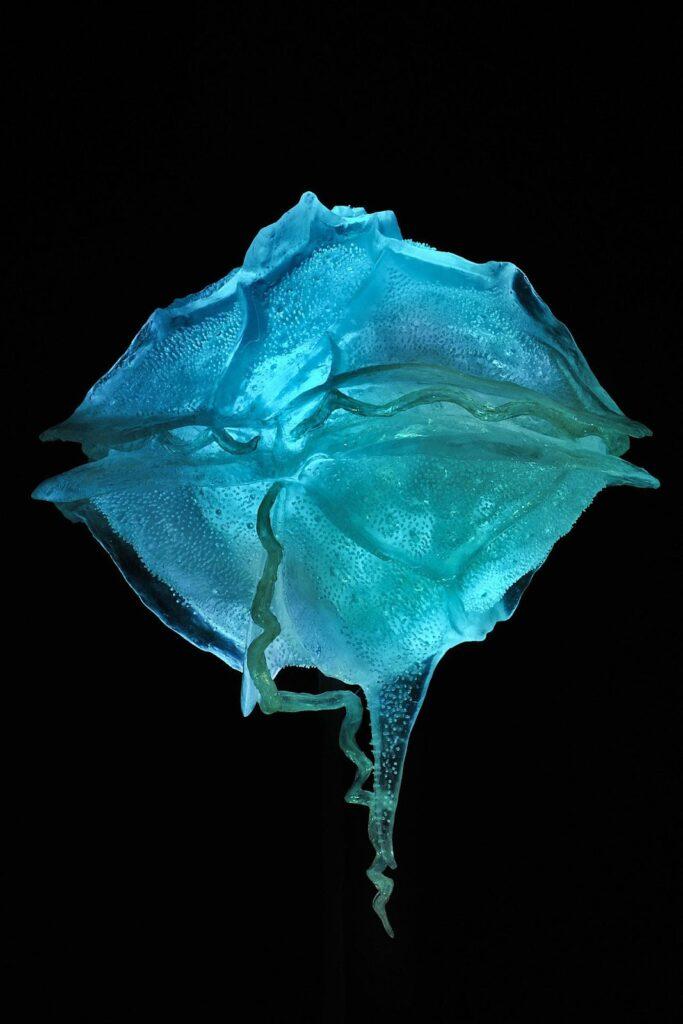 You might be familiar with some types of bio-luminescence.
For example, fireflies, glowworms, and many jellyfish are bioluminescent organisms.
Although there are beaches, lagoons, and other marine places that may have some bioluminescent organisms; not all of these places can be technically considered as bio bays.
A bioluminescent bay is a rare phenomenon that requires several conditions for the organisms to produce light.
First bio luminescent needs a high concentration of single-cell plankton scientists call dinoflagellates.
When something agitates those microorganisms, they emit the enzyme luciferin.
This enzyme creates a bright glow when it oxidizes (combines with oxygen).
The oxidation of the enzyme makes the microorganisms appear to sparkle underwater.
The water for the bio-luminescence needs to be warm, shallow, and near red mangroves.
The area should also be semi-enclosed from the open sea to allow the dinoflagellates to congregate and thrive.
Only five bays in the world have the ideal bio-luminescence conditions, and three are in Puerto Rico.
See more info here.
Where Are The Three Biolumescent Bays In Puerto Rico?
Laguna Grande Bio Bay is in Fajardo, about 42 miles east of San Juan.
Fajardo's bio bay is the most visited in Puerto Rico. And several tour companies offer kayak tours of the bay.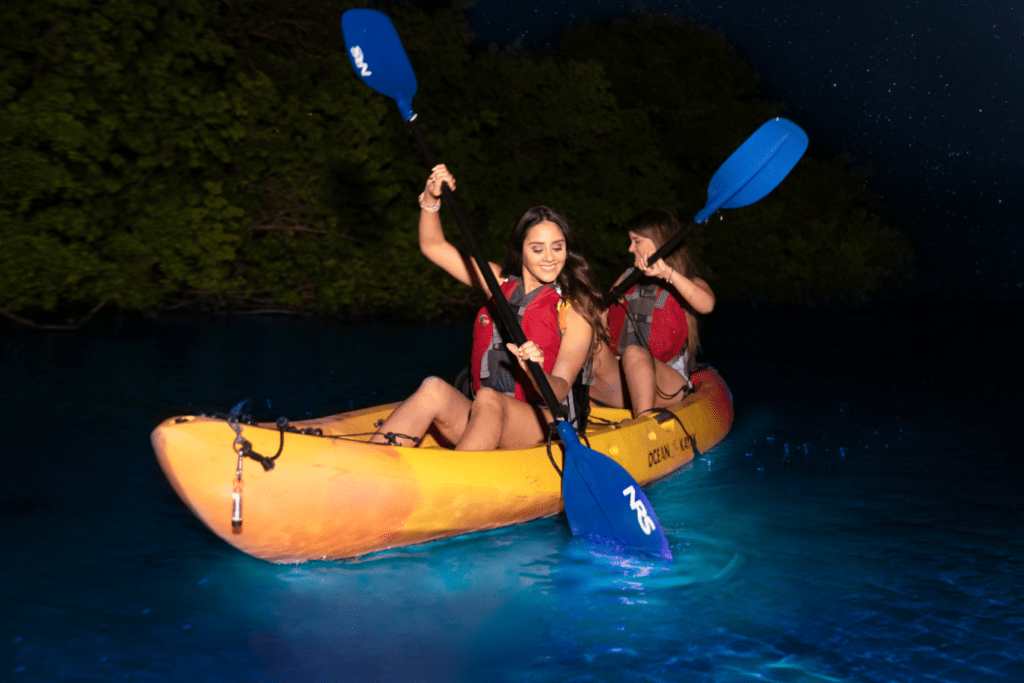 La Parguera, on the southwest coast town of Lajas, is 107 miles from San Juan.
Only La Paguera allows you to get in the water and swim in the bio bay, making the two-hour drive worth it.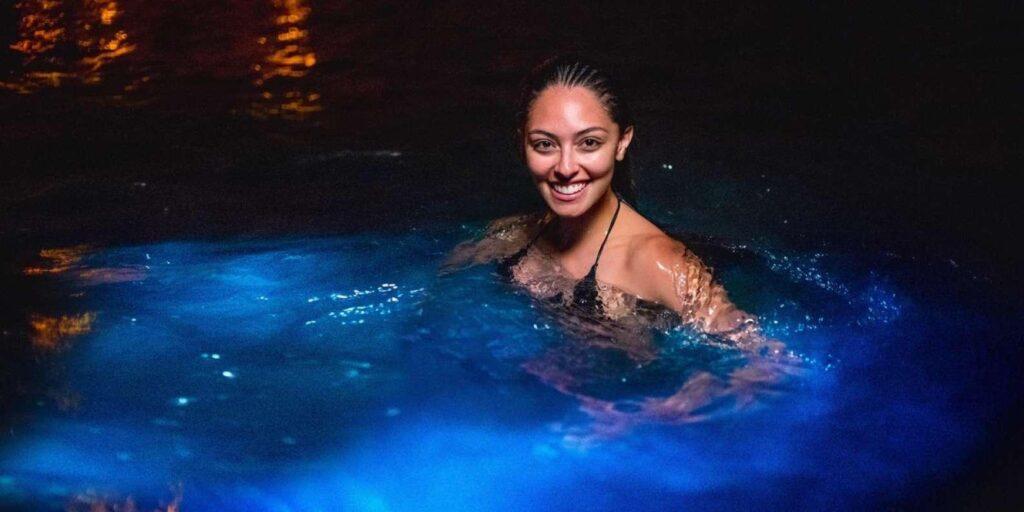 Mosquito Bay is on the island of Vieques.
Puerto Rico is not an island, it's an archipelago with one big island, two smaller islands Vieques and Culebra, and many islets and keys.
The Guinness Book of World Records scientifically chose Mosquito Bay as the brightest bio bay in the world.
Which Of Puerto Rico's Bio Bays Is The Best?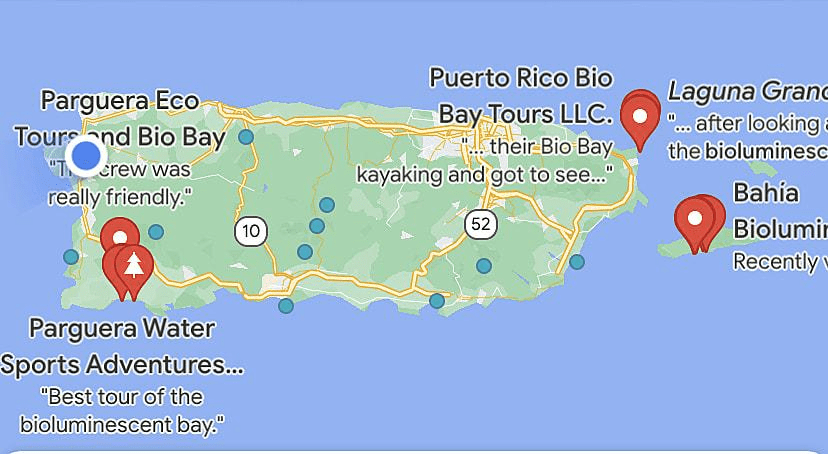 Each Puerto Rico bioluminescent bay offers a unique experience.
The Smithsonian Magazine says this is the best time to visit Puerto Rico's bioluminescent bay.
Choosing one Bio Bay will depend on what you are looking for.
Do you want to jump in the water and "activate" the dinoflagellates while swimming? Go to La Parguera.
If you don't mind crowds and don't want to drive far from San Juan, kayaking in Laguna Grande Fajardo is the right choice.
But if you like less crowded places, can stay overnight at Vieques Island, and want to experience the brightest bio bay in the world, you must go to Mosquito Bay in Vieques.
Can You Visit Puerto Rico Bioluminescent Bays On Your Own?
Short answer yes, but is it recommended? NO.
You will need a small vessel (kayak or boat), and life jackets and will have to paddle on dark water.
The bio bay tour companies have trained professionals, safe vessels, insurance, and the knowledge to keep you safe during the tour.
I strongly suggest that you book a tour.
What Are Some Tips To Get The Most Out Of Your Puerto Rico Bioluminescent Bay Experience?
Whether you visit Laguna Grande in Fajardo, La Parguera in Lajas, or Mosquito Bay in Vieques, here are some tips to help you get the most out of your bio bay tour.
Check the Moon. The full moon will not allow you to see the bio-luminescence. Try to book a few days after or before the full moon.
Don't take pictures or videos. Those pictures you see on the internet are professional photos taken with special equipment. If you don't have that equipment, forget about the photos and just enjoy the moment.
Wear mosquito repellent. Puerto Rico's bio bays are near red mangroves, the home of the infamous "maje" its pronounced mah-hey.
The Culocouides furens is a teeny tiny insect that bites aggressively.
Majes are related to the biting midges and the no-see-ums in the United States.
Please wear DEET-free mosquito repellent, the chemicals in the DEET repellent are extremely harmful to the dinoflagellates.
Conclusion
The bio-luminescence bay is a natural phenomenon worthy of a bucket list. Puerto Rico has three bioluminescent bays to choose from.
Each bio bay has several tour operators with trained professionals that will keep you safe and help you get the most out of your Puerto Rico bioluminescent bay visit.
For more information about Puerto Rico bio bays, please visit this puertorico.com article.
Latest posts by Ashley Hubbard
(see all)