This post may contain affiliate links, meaning if you book or buy something through one of these links, I may earn a small commission (at no extra cost to you!). Please see my disclosure.
Kilkenny Accommodation // The Pembroke Hotel
Kilkenny was the last stop of my almost three week Northern Ireland and Ireland road trip before heading back to Dublin for one night. I honestly didn't know much about Kilkenny but was instantly charmed by its medieval heritage and completely walkable city. If you're looking for Kilkenny accommodation, Pembroke Hotel is perfect! The four-star boutique hotel is located in the centre of the city and overlooks the medieval city and Kilkenny castle.
Click → here ← to see reviews of The Pembroke Hotel.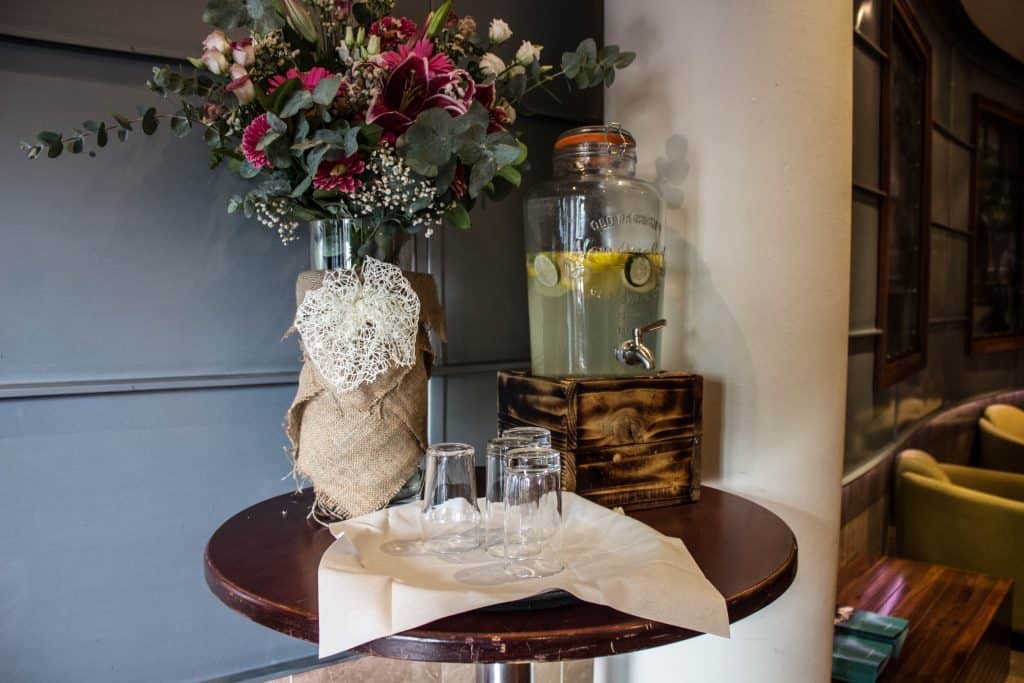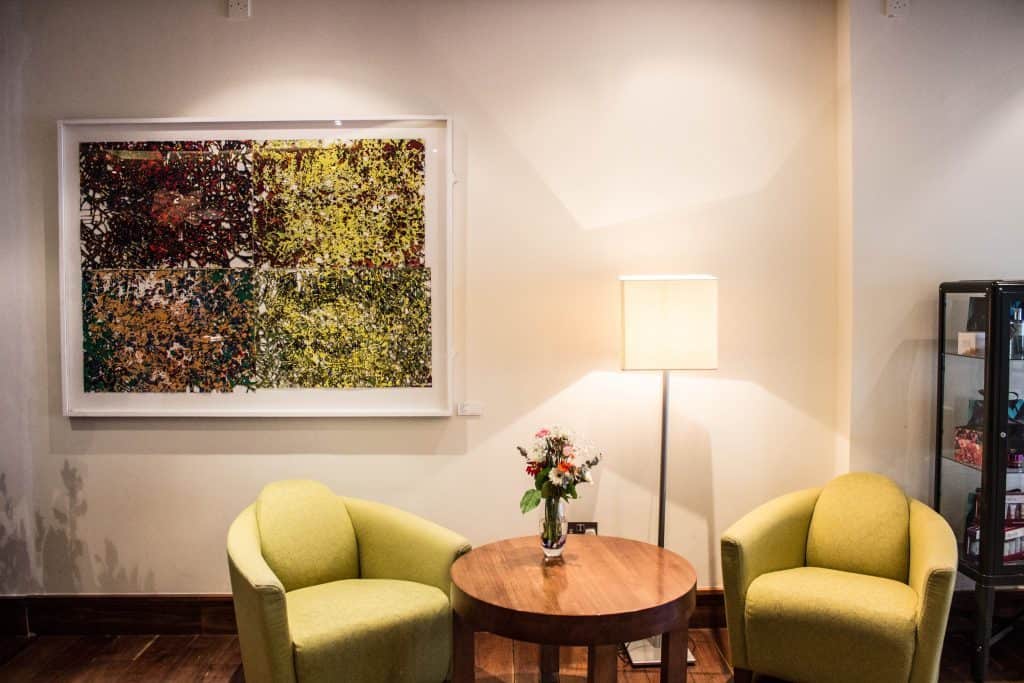 The modern and sleek look of the hotel was beautiful. I especially loved the green tones – it felt very calming and relaxing – just what I needed! They even have ice-cold lemonade in the lobby to enjoy!
---
Location
The Pembroke Hotel is located in the heart of Kilkenny and you're able to walk almost everywhere you desire. Kilkenny is located in the southeastern part of Ireland is directly in between Cork and Dublin. Some nearby attractions include:
Rock of Cashel
Wicklow Mountains National Park
Greystones
---
Rooftop Tour
Upon arrival, we were invited to take part in a rooftop tour! It was a great little intro to Kilkenny full of information we surely wouldn't have gained on our quick stay. This was such a wonderful welcome to Kilkenny and Pembroke Hotel. While the rooftop isn't accessible on your own, you're able to ask for your own rooftop tour should you be staying at The Pembroke.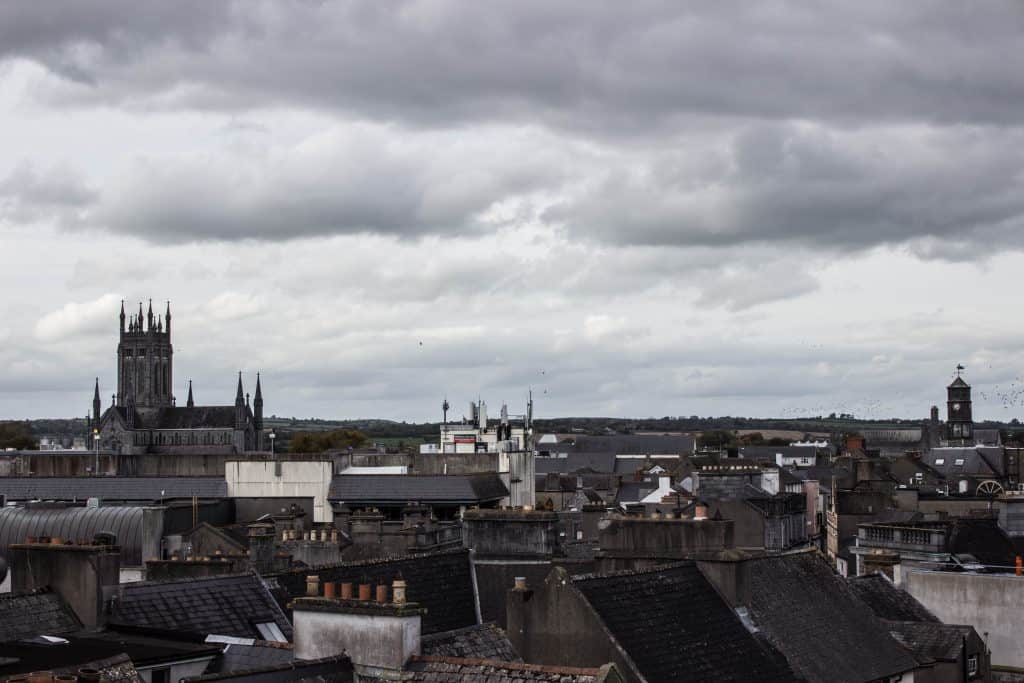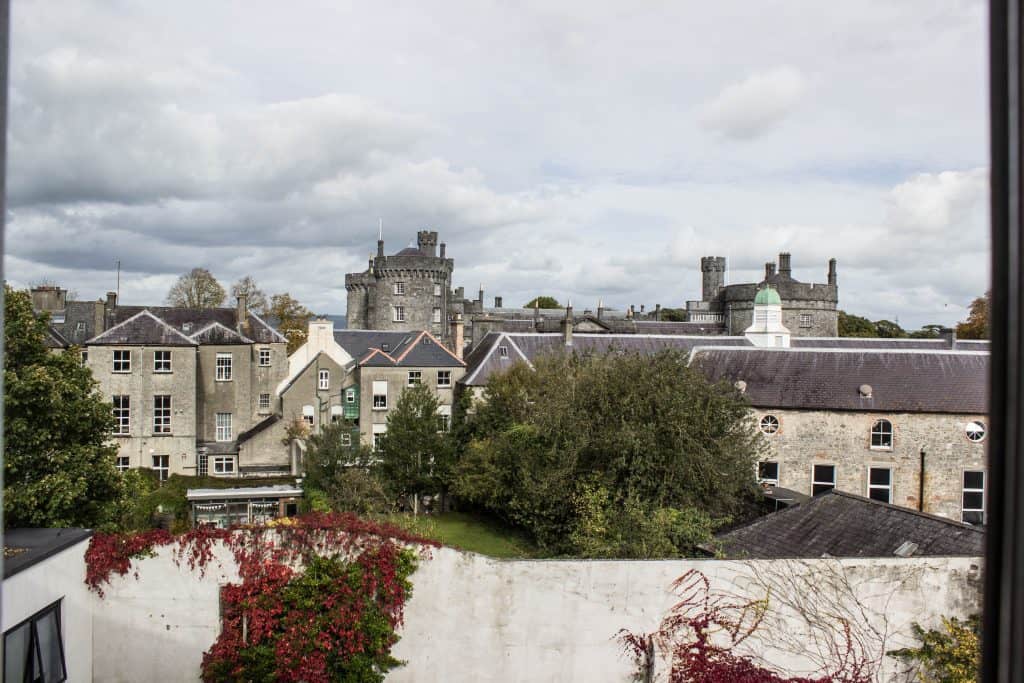 ---
The Room
We were able to stay in a Castle View Room at the Pembroke Hotel which overlooks the Kilkenny Castle and I couldn't have imagined a better way to start winding down an Irish road trip.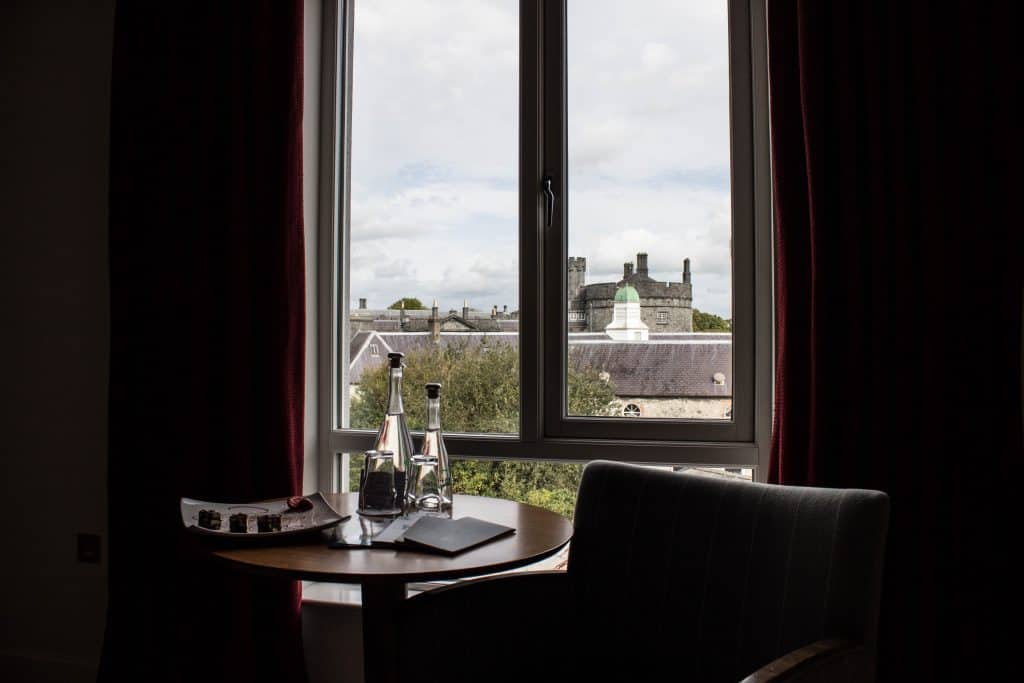 The hotel was perfect for our short stay but would have been more than suitable for a longer stay as well. The room was equipped with fast wi-fi, a flatscreen TV, water, and coffee.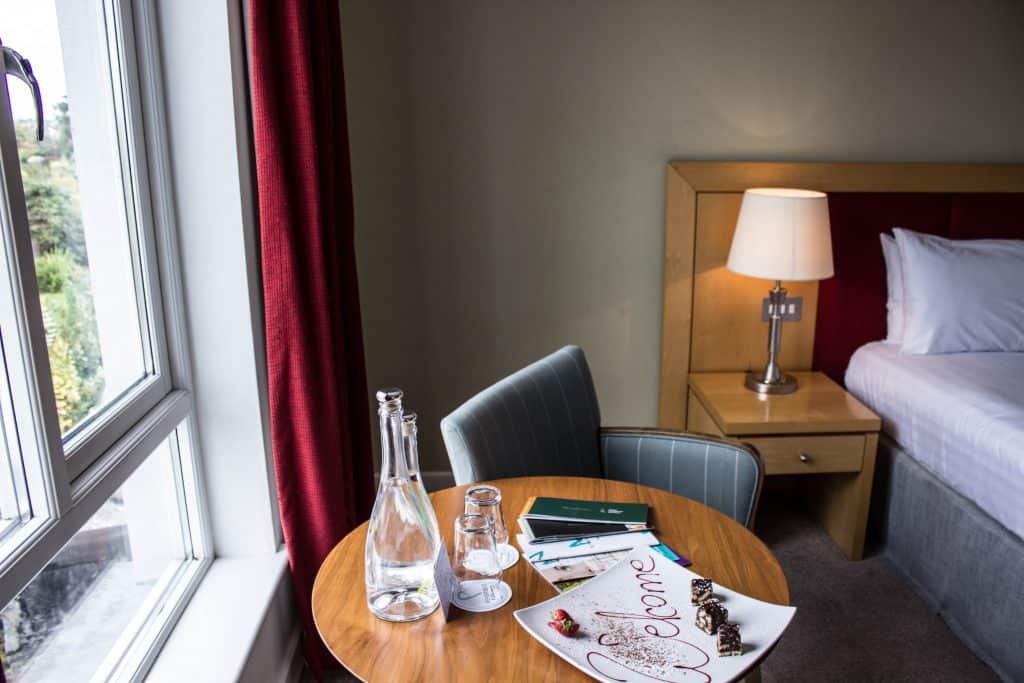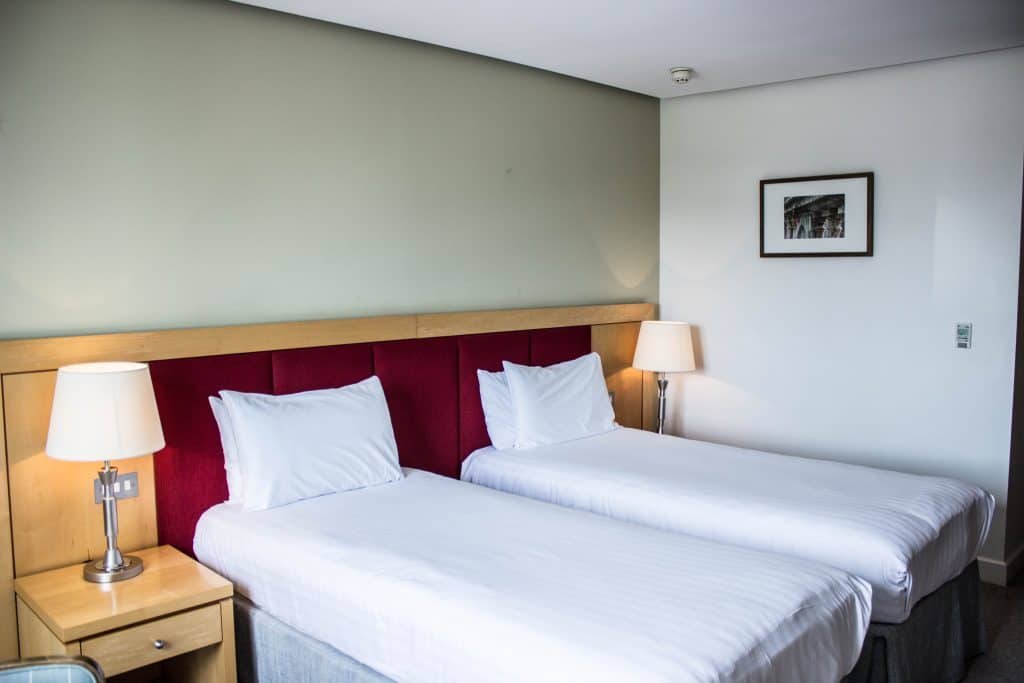 The bathroom was sleek, modern, spacious, and stocked full of plenty of supplies!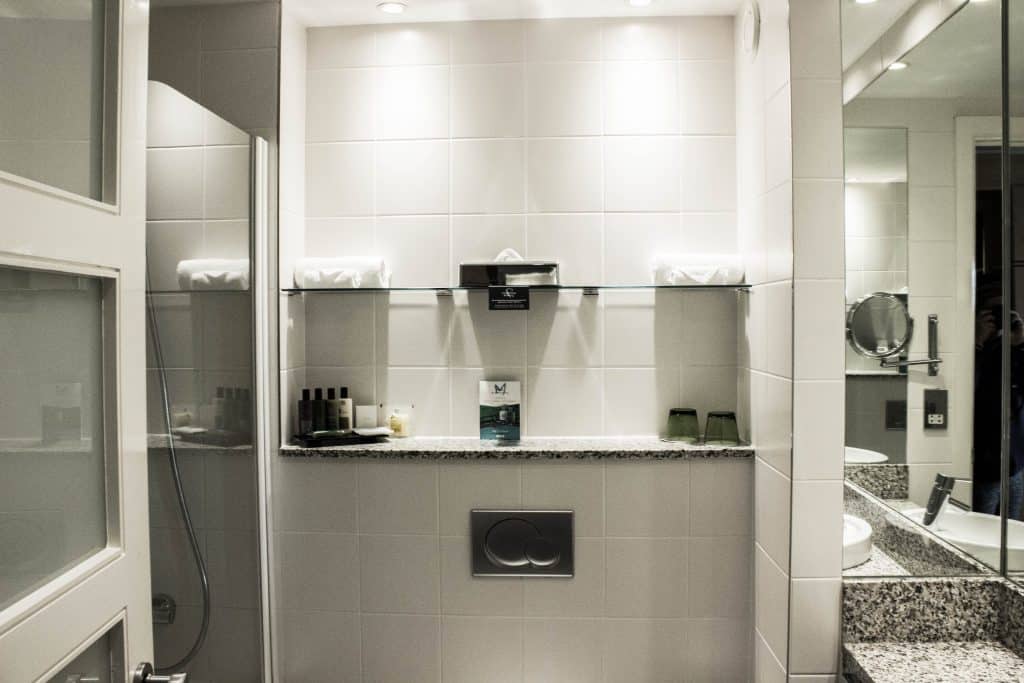 ---
Parking
There is parking available on-site. When you find the hotel, there is a motion-activated gate to the right of the front door – just pull through the gate and you'll find parking spots. We had no problem finding a front row spot but should all the spots be full, there is a satellite parking lot about a block away!
---
Overview
The Pembroke Hotel was a great choice for our stay in Kilkenny! The location was fantastic – being able to explore Kilkenny by foot only is always a plus! The rooms are beautiful and spacious with lovely views, the staff is beyond friendly and I would definitely stay here again!
Interested in Kilkenny accommodation? Check out reviews or book your stay now!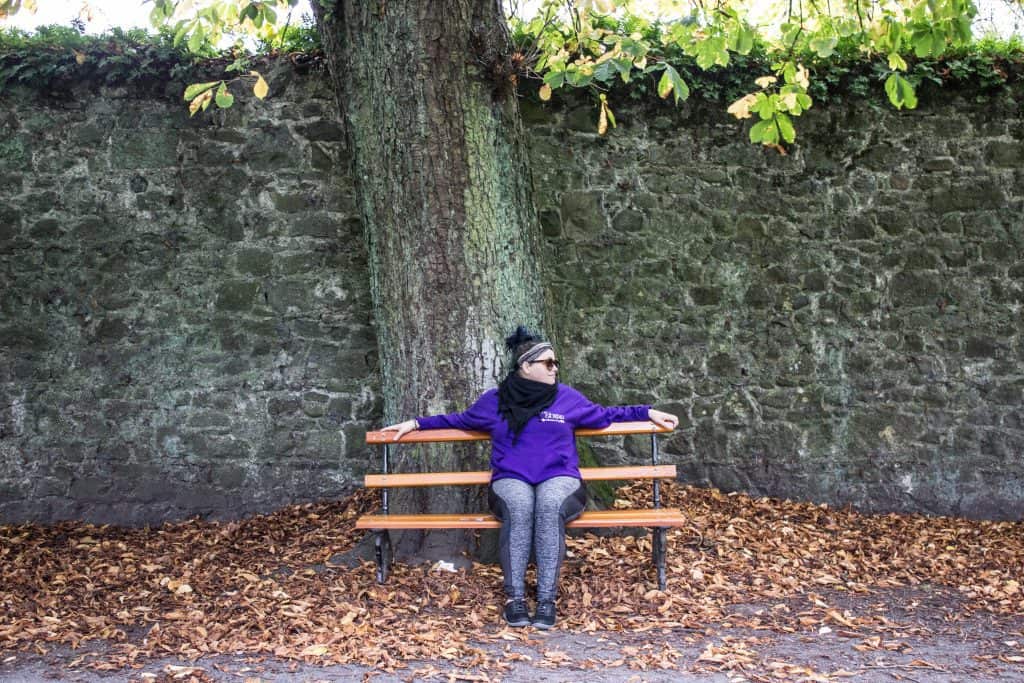 ---
What to Pack for Kilkenny
Raincoat (yep, it's not just something people say – it can rain at any moment!)
Travel Umbrella (while I didn't bring an umbrella and was too stubborn to buy one, I'd recommend it)
Pacsafe Cross Body Purse (I love my Pacsafe products and would highly recommend using them when traveling)
Comfortable Shoes (my feet tend to hurt pretty easily and these are the best shoes I've had in a while for walking a lot)
Have you ever been to Kilkenny? Tell me about it in the comments below ↓↓↓
Want more information? Read accommodation reviews here or book here.
Want a guidebook? Here's an Ireland one.
What else have I written? You can find more Kilkenny posts here and Ireland posts here.
Like this post? Have Questions? Hit me up on Facebook | Twitter | Instagram | Pinterest | Email
↓↓↓ PIN IT ↓↓↓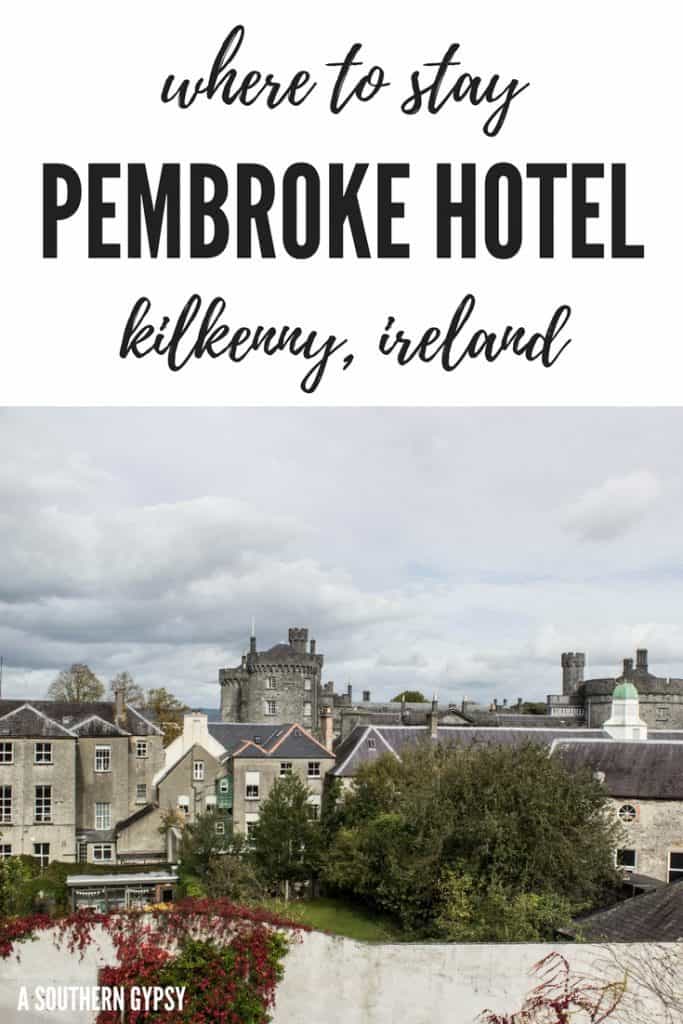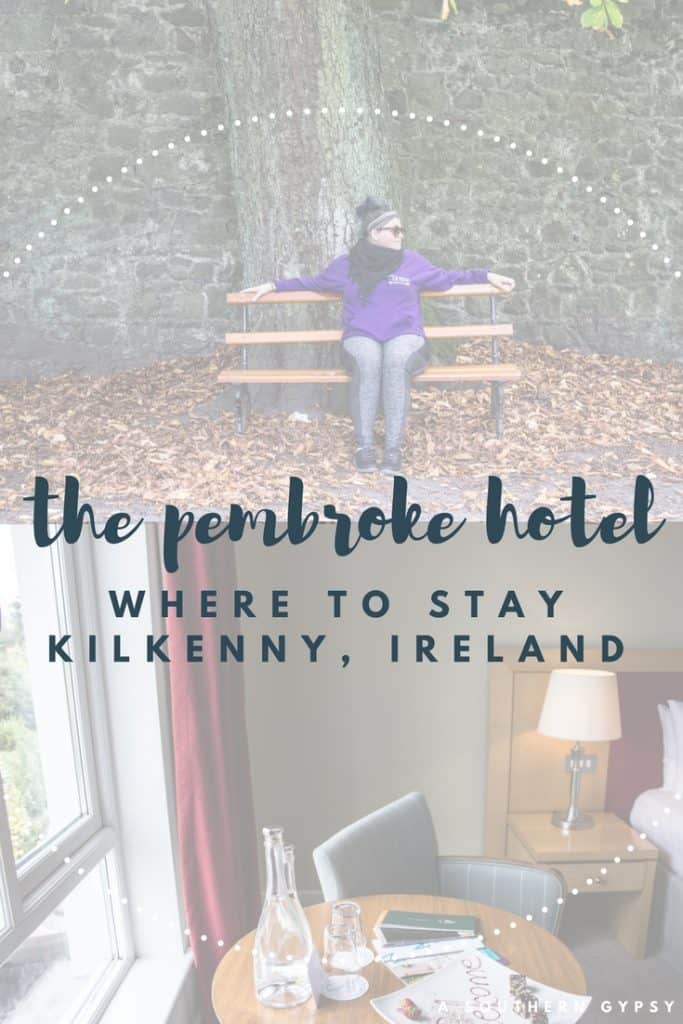 Thank you to The Pembroke Hotel for hosting me on my stay. As always, all opinions are my own and I will never promote something I don't personally use and believe in, regardless of who foots the bill.
Also, some of the above are affiliate links and I will earn a very small percentage of the sale if you purchase through them at no extra cost to you. Thanks for supporting A Southern Gypsy!
Latest posts by Ashley Hubbard
(see all)