This post may contain affiliate links, meaning if you book or buy something through one of these links, I may earn a small commission (at no extra cost to you!). Please see my disclosure.
Best Magic Kingdom Food
As we are beginning to think about our Disney World and Universal Studios trip in the fall, I started looking through some of my photos from last year and started to get a bit nostalgic. I'm a Disney fanatic and am extremely excited to be taking Kaleb for his first visit. We also have some friends who are planning their first visit and I've been asked several questions.
So, I've decided I need to finally write about Disney about more on this site here. And, who doesn't love food?! So, if you're headed to Disney World and want to know which items are the best Magic Kingdom food, look no further.
'The Grey Stuff' Cupcake at Be Our Guest
Everything at Be Our Guest restaurant was amazing, but the 'Grey Stuff' Cupcake was melt-in-your-mouth delicious. I wanted to order about 10 more. It's some kind of cookies and creme concoction.
The sandwich I had, some sort of prime rib, and fries were also very good.
Remember, eating at Be Our Guest is the only way to see inside Beast's castle. So, you may as well have 13 of these cupcakes.
Where to find : Be Our Guest, Beast's Castle in Fantasyland
LaFou's Brew & Cinnamon Roll at Gaston's Tavern
The brew came as a recommendation by a family friend and I could have hugged them it was so good. This foamy drink is a combination of no-sugar added frozen apple juice, toasted marshmallow and passion fruit-mango foam. Sounds like a crazy combination but it just works. I could have drank these all day.
In addition, I got this gigantic cinnamon roll. Which was to die for. I love cinnamon rolls so much and this combined with the drink – yummy!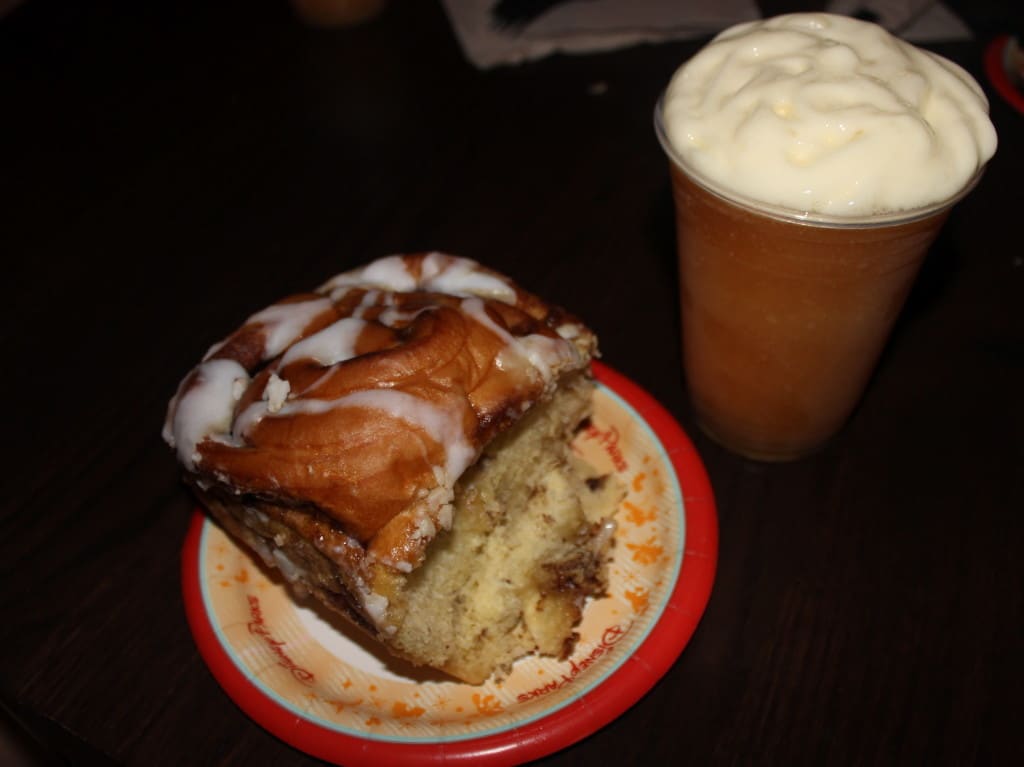 Where to find : Gaston's Tavern in Fantasyland
Dole Whip (or Pineapple Float)
A combination of pineapple ice cream and pineapple juice, which is great for a hot summer day at the park.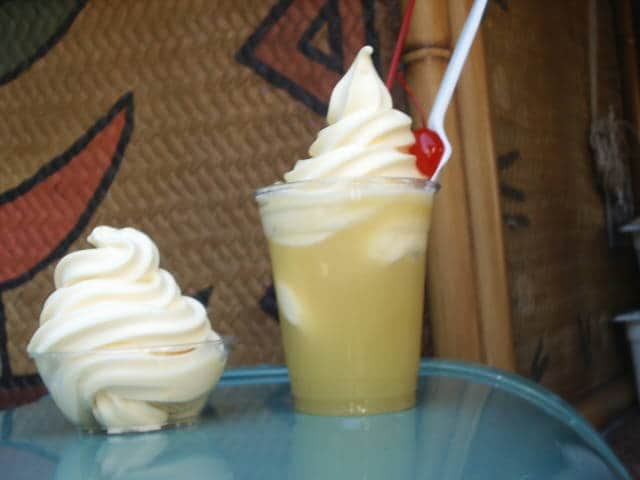 Where to find : Aloha Isle
Smoked Turkey Legs
One of my all-time favorite Disney treats. These legs are as big as your face and you look ridiculous eating them, but I try to always get one each visit.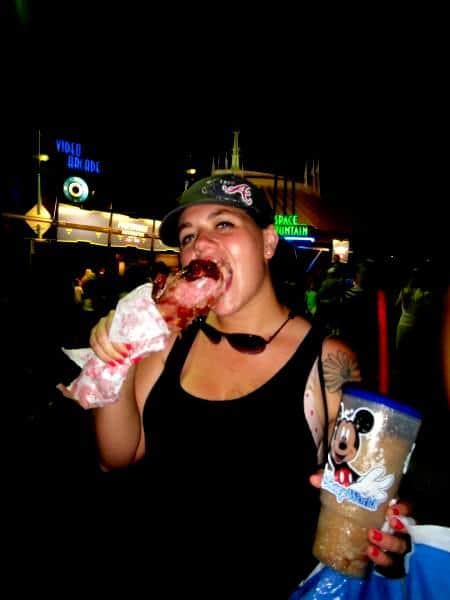 Where to find : All over Frontierland and Tomorrowland
Mickey Ice Cream Bars
Sadly, I don't have a picture of this one. There's nothing extra super special about these except they are a Mickey Mouse shaped ice cream bar and do you really need another reason? It's just one of those iconic Disney World food items you need to have at least once!
Where to find : Various food carts throughout park
What would you add to the must eat in Magic Kingdom food list? What questions do you have about Disney World?
Latest posts by Ashley Hubbard
(see all)