This post may contain affiliate links, meaning if you book or buy something through one of these links, I may earn a small commission (at no extra cost to you!). Please see my disclosure.
India House Hostel | New Orleans, Louisiana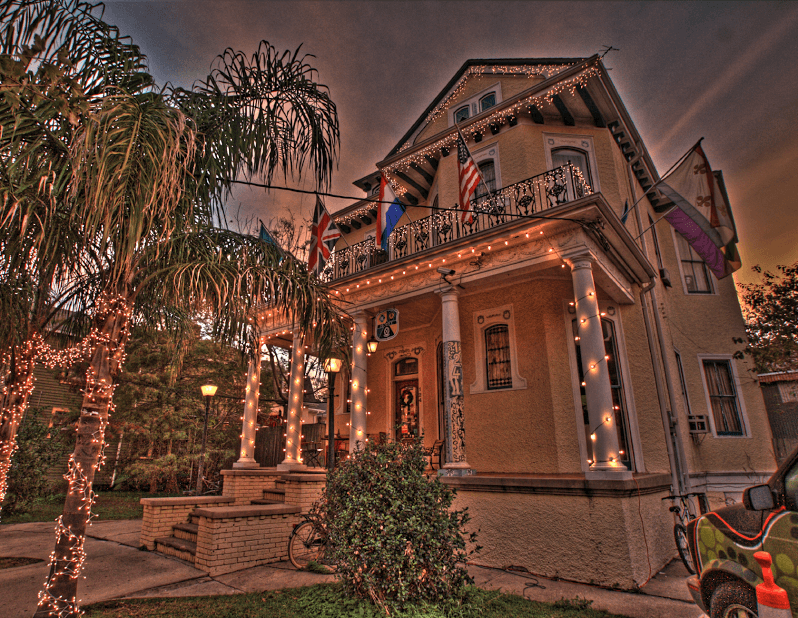 THE HOSTEL
Kaleb and I booked a quick getaway to New Orleans this past January – a city neither one of us had ever been to but were dying to experience. I snagged a cheap flight for us and we headed off to the Crescent City for a mere 48 hours with a budget in mind. I chose the India House Hostel mainly for the price and how eclectic it looked in the pictures.
We were definitely pleased when we arrived. India House is a rather unique hostel and definitely the largest hostel I'd ever stayed at. We arrived and checked in and were quickly given a tour of the grounds and shown our room.
Amenities include a swimming pool, common room with TV, Wi-Fi, a large kitchen, no lockout or curfew, plenty of eating area inside and outside and more!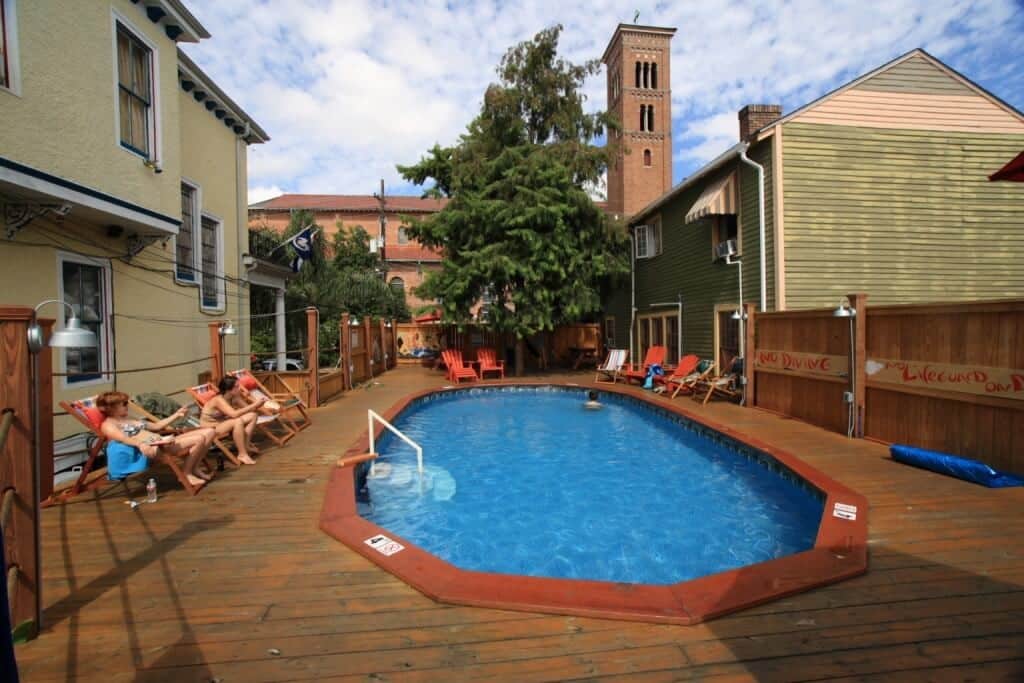 THE ROOM
I opted for the private room which was very simple but what I would expect for a hostel. It consisted of bunk beds (2 twin beds) and an attached bathroom. Really nothing too fancy.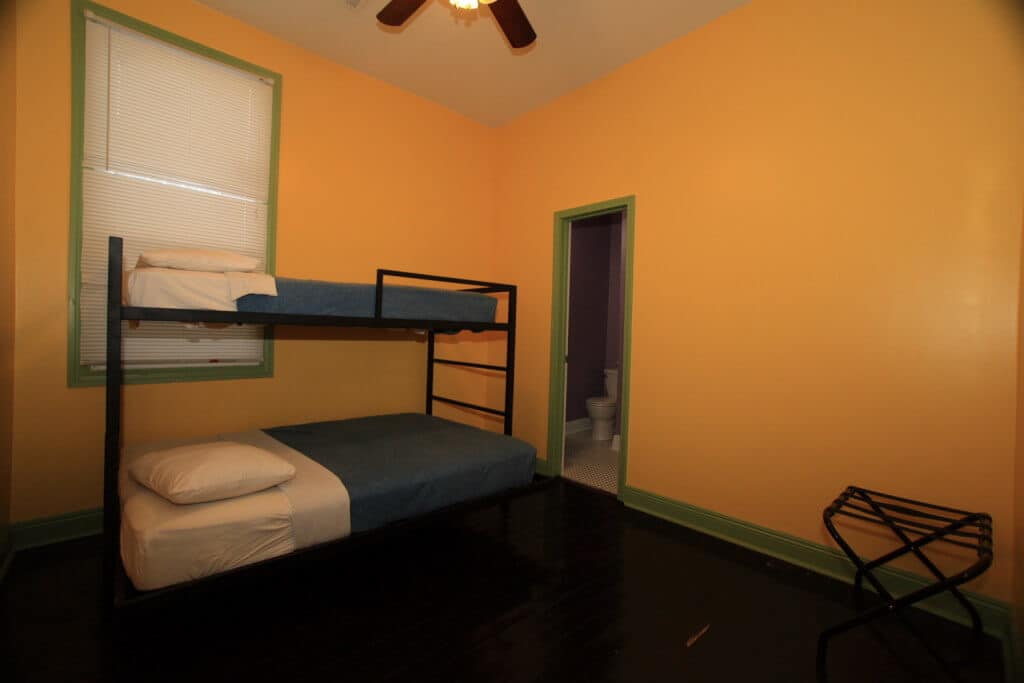 THE SERVICE
All of the staff at India House Hostel were extremely pleasant and helpful with any questions we had.
The one thing I was really surprised about was the food. It was exceptional. They serve breakfast and lunch daily – only $5 a person for a considerable amount of food. In addition, they freeze leftovers that you can purchase by the plate at any time of day or night. So, you can go in at 3AM and have some jambalaya if you please.
PROXIMITY AND ENVIRONMENT
India House Hostel is located in Mid City at the intersection of Canal Street and Lopez Street. You can take the streetcar to the French Quarter in 7 minutes and the Garden District in 10 minutes.
India House is located about 20 minutes away from the airport and the airport shuttle does drop off/pick up here – ours was the first stop on the drop off which was nice.
FAVORITE TAKE-AWAY
Definitely the wide range of people we met while staying there. We were there for a very short time and were out exploring most of the time, but we sat and talked with tons of different people from all over the world. We also really enjoyed the food that they cooked up daily so much so that we ate a couple of our meals there as opposed to going out in the small amount of time we were in New Orleans.
Have you stayed at India House Hostel? Where would you suggest staying at in New Orleans?
Looking for more New Orleans information? Click Here!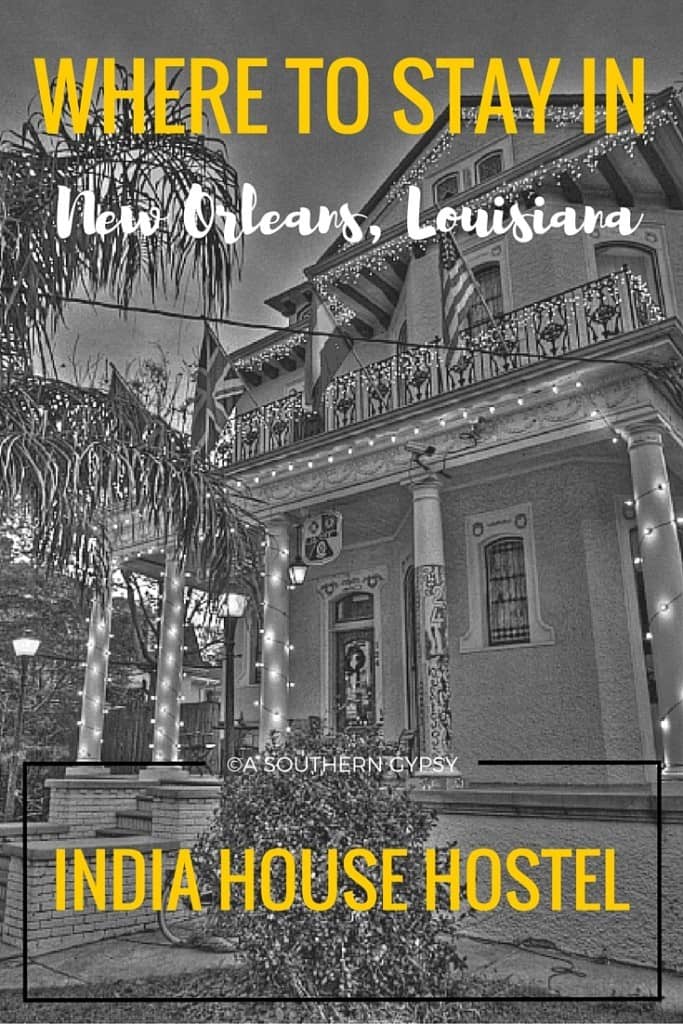 Latest posts by Ashley Hubbard
(see all)