This post may contain affiliate links, meaning if you book or buy something through one of these links, I may earn a small commission (at no extra cost to you!). Please see my disclosure.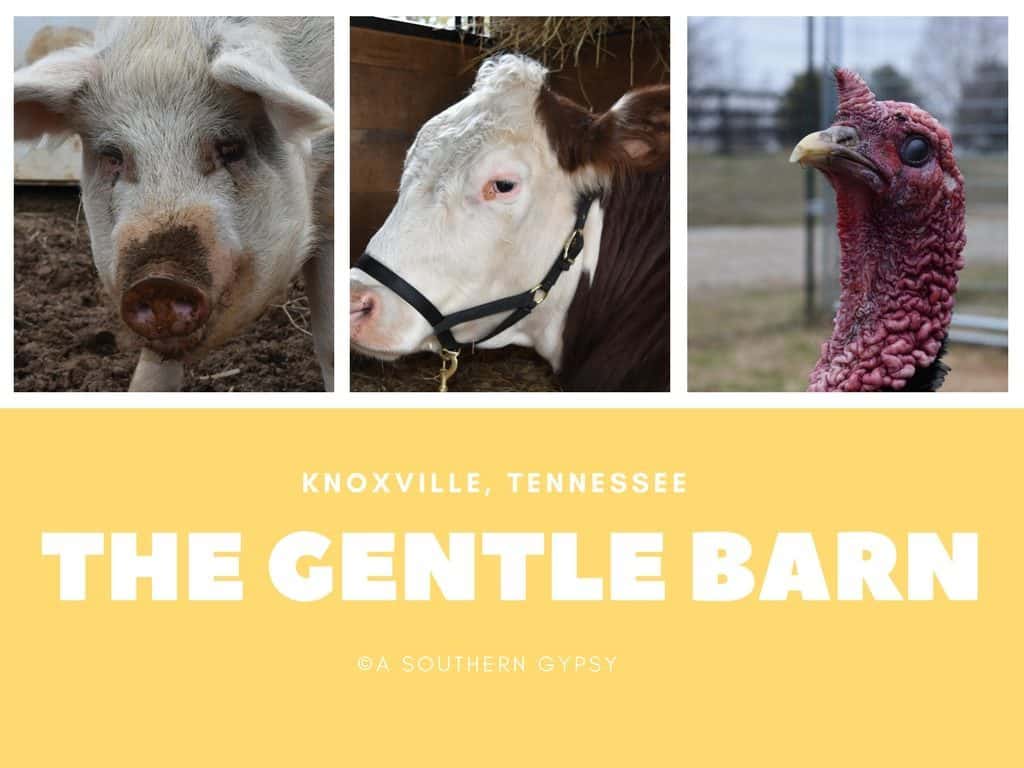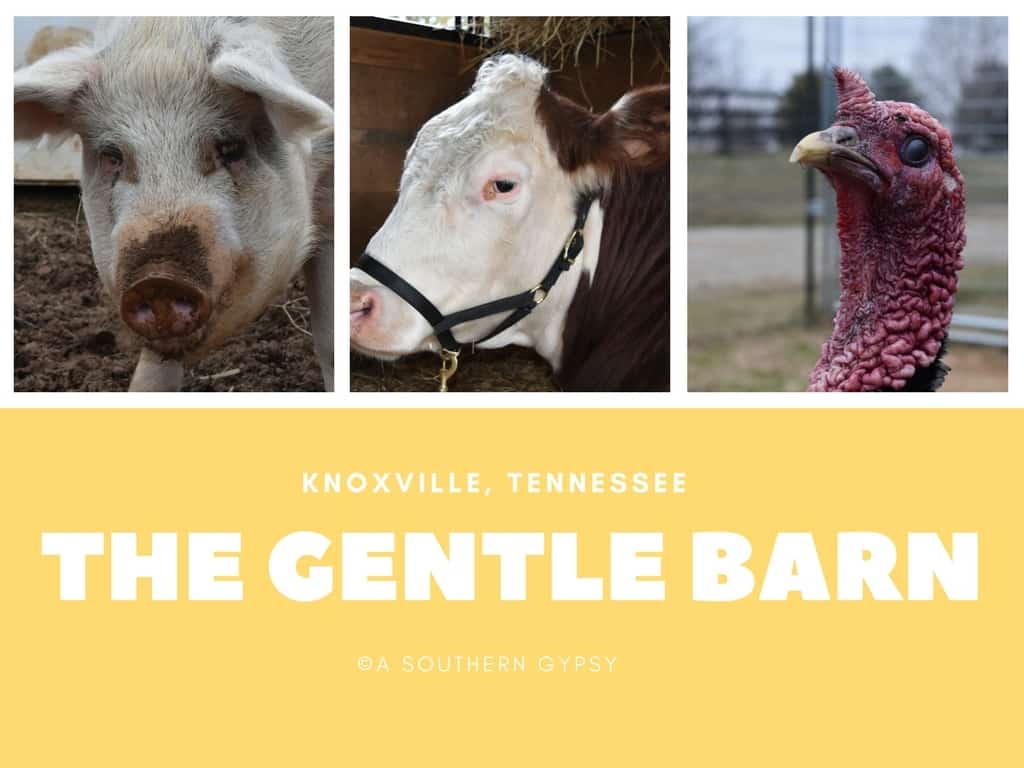 Visiting The Gentle Barn in Tennessee
If you've ever had the pleasure of riding with me in a car, you know I'm known to literally yell "COW!" like a five year old every time I pass a cow.  It never fails.  I'm fascinated and have always been fascinated by these incredibly gentle creatures.  Last May, however, my relationship with cows changed drastically.  I haphazardly decided to go vegan – for a month to test it out – and I never stopped.  My animal loving self entered an entirely different playing field.  Since then, I've become obsessed with vegan food, vegan destinations, animal sanctuaries, and so on. I've searched for and absorbed every piece of information, book, documentary I've been able to get my hands on – I can't remember when I discovered The Gentle Barn but I instantly knew I needed to visit.  With it being only a couple hours away, I had no excuse.
Before I even visited, I knew every piece of information about each animal possible.  I followed the updates religiously and I could tell everyone the animals' life stories.  I felt like I knew how warm Dudley's hugs were before I experienced them.  In December the stars finally aligned to where I could make a trip to visit The Gentle Barn.  I've been around plenty of farm animals my entire life but never ones that I knew, and they knew, that they would never be harmed in any way.
About The Gentle Barn
The Gentle Barn was founded in 1999 by Ellie Laks in her backyard in California.  She was always drawn to animals as a child – always rescuing them, turning to them for comfort and nurturing them.  It was only natural that she would one day open an animal sanctuary.  It is now no longer in her backyard and they have a paradise that gives sanctuary to 175 animals.  The Gentle Barn in Knoxville, Tennessee was opened in 2015 in order to rescue Dudley (more about him later).  The Gentle Barn gives sanctuary to 19 animals, as of now.
The Gentle Barn rescues animals from severe abuse and neglect who are too old, sick, lame, or scared to be adopted into homes.  They are sanctuary to horses, donkeys, cows, pigs, sheep, goats, turkeys, chickens, llamas, peacocks, emus, cats and dogs.  The other side of The Gentle Barn is that they help children who come from similar backgrounds – abuse and neglect – and aid them in their road to recovery.
Ellie Laks wrote a book – My Gentle Barn: Creating a Sanctuary Where Animals Heal and Children Learn to Hope
 – about her experience as a child and how the Gentle Barn came to be.  I highly recommend it.
Visiting the Gentle Barn
When you first arrive, the turkeys and chickens will eagerly greet you as you drive in, park and walk over to the barn.  You can see the pigs playing in the distance in their respective pastures and you can usually hear the cows communicating among themselves in their respective stalls.  While everyone is anxious to meet all of their new friends, you will first hear a short talk about The Gentle Barn.  Afterwards, you are free to roam about the property and visit the animals in whichever order you choose.  You have about two hours to visit with all your new found animal friends as well as eat a yummy lunch (included!) and visit the gift shop.  But, now on to the important part…the animals.
The Cows
Meeting Dudley
Dudley is the show-stopper, for sure.  He is the reason the Tennessee location was opened in the first place.  I don't want to go into too much detail on each animal's story because I think it's something fun to learn when you visit, but I will give you a small snippet of each.  Dudley was rescued in June of 2015, just a few months shy of his first birthday.  As a baby, he had his leg tangled in bailing twine which cut off all circulation to his foot and eventually severing it completely.  Dudley was left to hobble around on only three feet for a very long time which led to other complications in his body.  The rancher made the kind decision and eventually it led to allowing The Gentle Barn to rescue Dudley.  Through several surgeries and lots of physical therapy, Dudley now wears a prosthesis and gets to act like a normal cow.  Dudley has one of the amazing spirits and his hugs are unforgettable.
Meeting Maybelle, Miles + Eclipse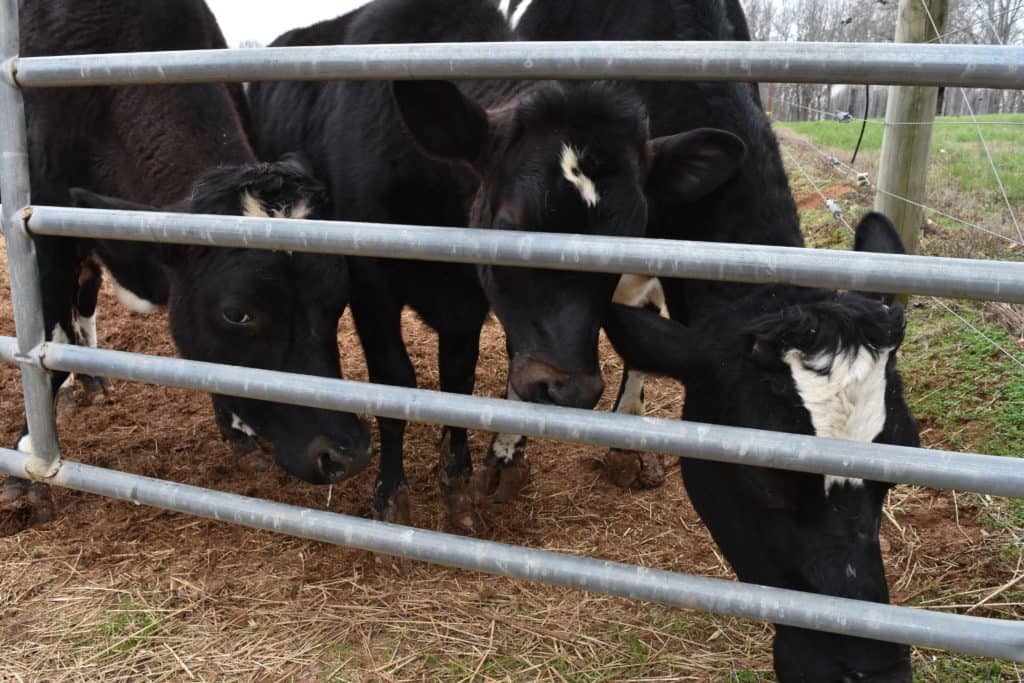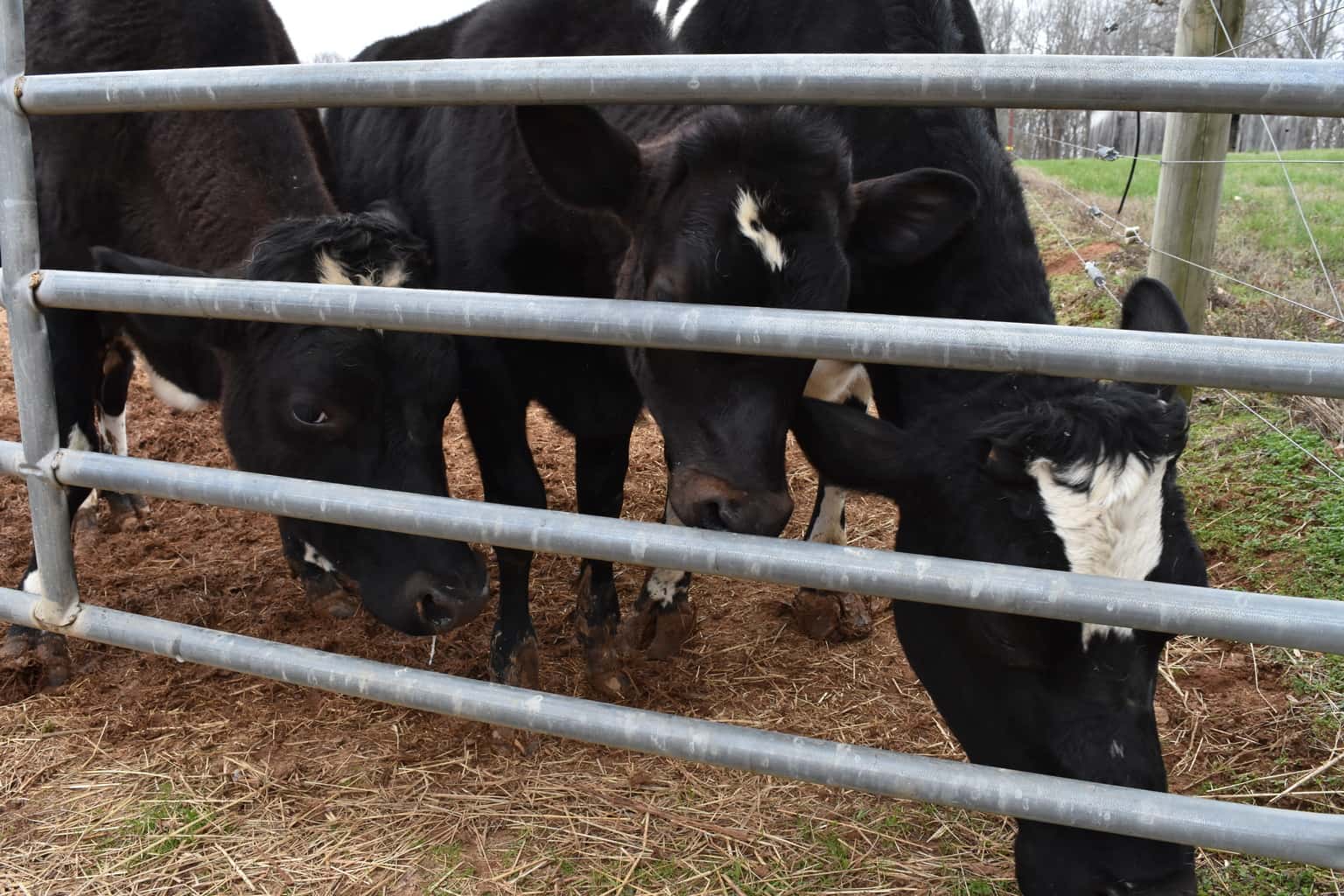 The cutest little cow family you've ever seen.  Momma Maybelle was rescued a year ago.  She had been a family dairy cow for 8 or so years and the family wanted to pay her tribute so instead of sending her to slaughter, they sent her to The Gentle Barn.  Once arriving at the farm, Maybelle was in obvious distress and they knew something was wrong right away.  They went back to the family and found out that Maybelle had just recently given birth to a calf, Miles.  She had been in distress because she wanted her son.  The Gentle Barn was the able to rescue Miles and not long after, they found Maybelle was pregnant and so in September, she gave birth to a female calf, Eclipse.  Eclipse has never known anything but kindness and love and it is quite clear.
Meet Destiny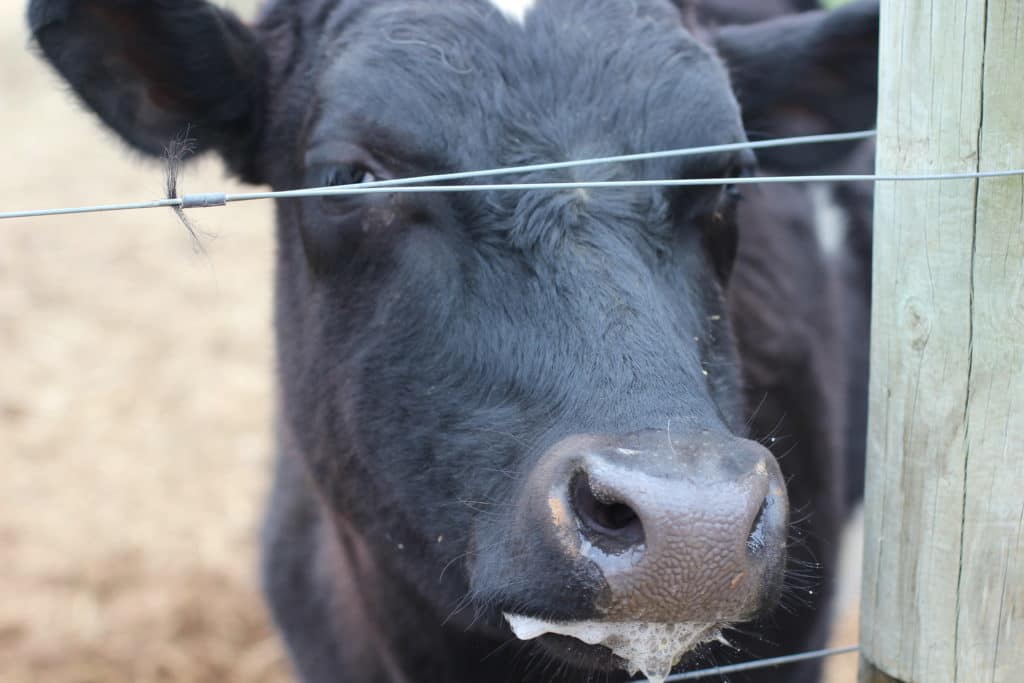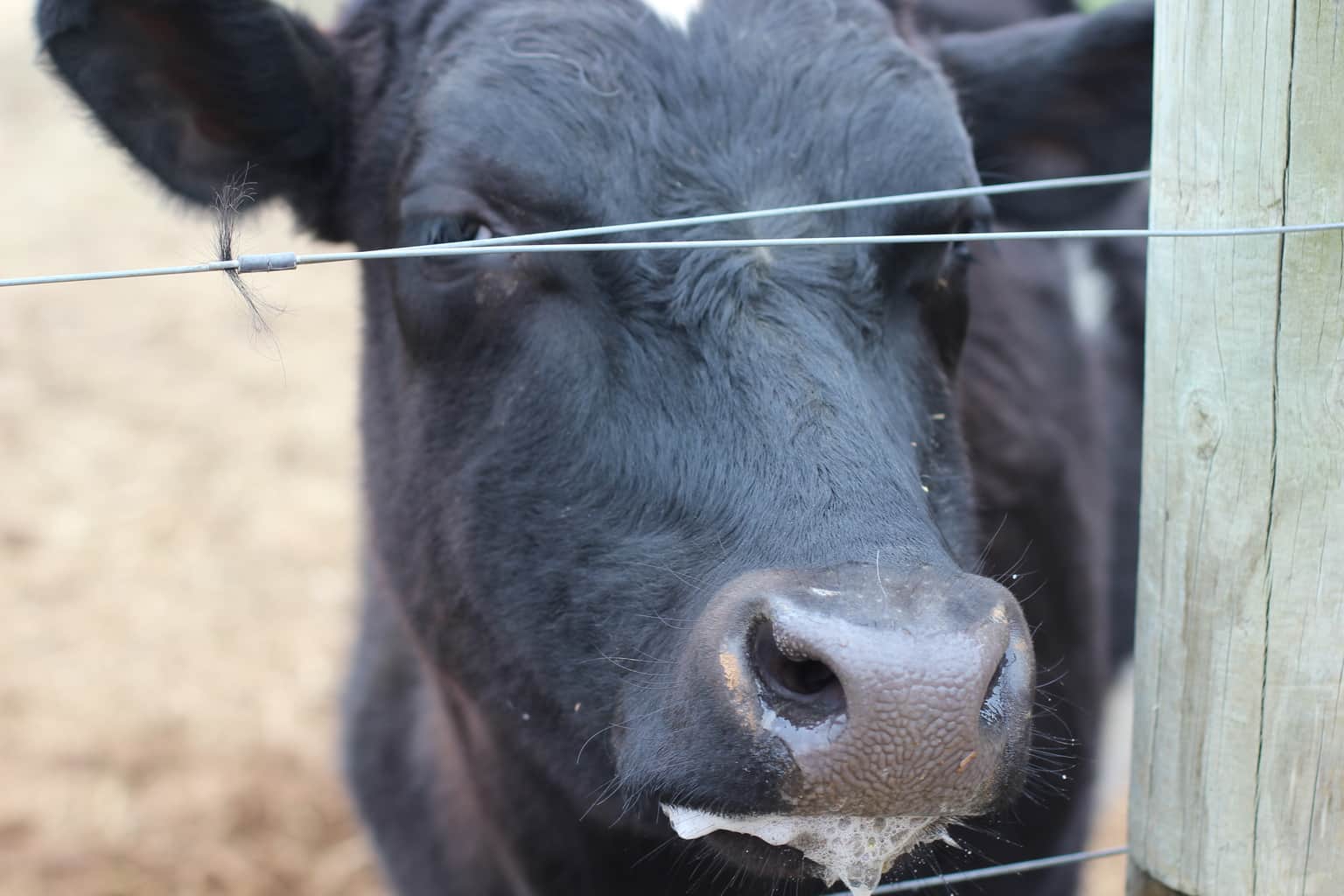 Destiny was born with an umbilical cord infection which settled in her right front leg.  Given that she was meant to be slaughtered, the rancher did not spend money on vet costs but also didn't want her to suffer.  Therefore, he tended to her wounds himself and over time, he bonded with Destiny and did not want to see her slaughtered.  The Gentle Barn was able to rescue her and she is now Dudley's wife.  No, really, I'm serious.
The Pigs
Meeting Henry + Horton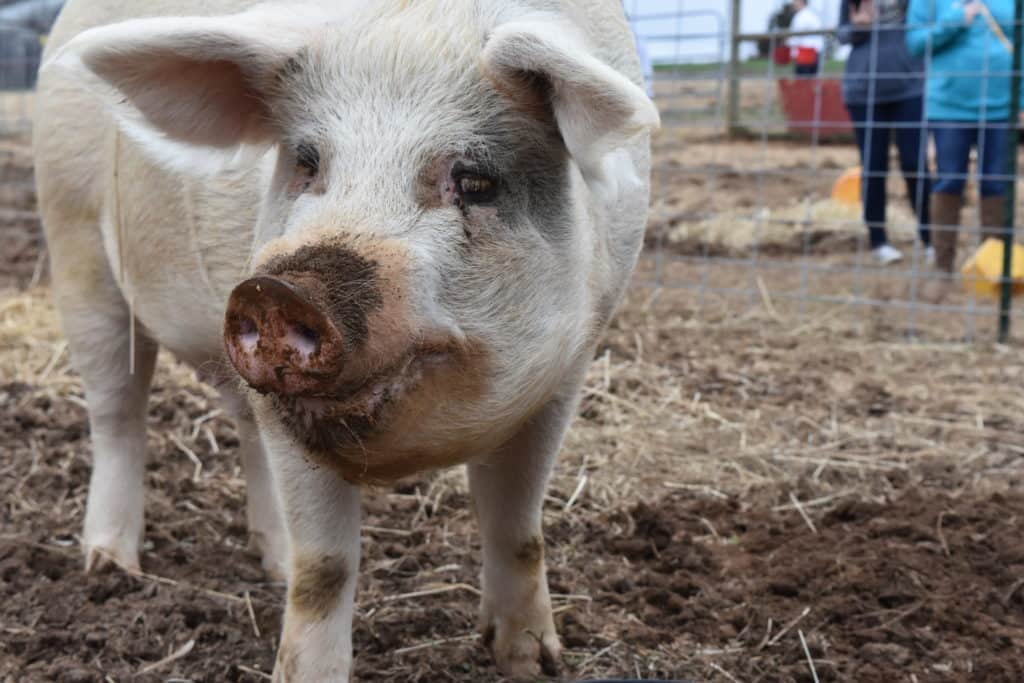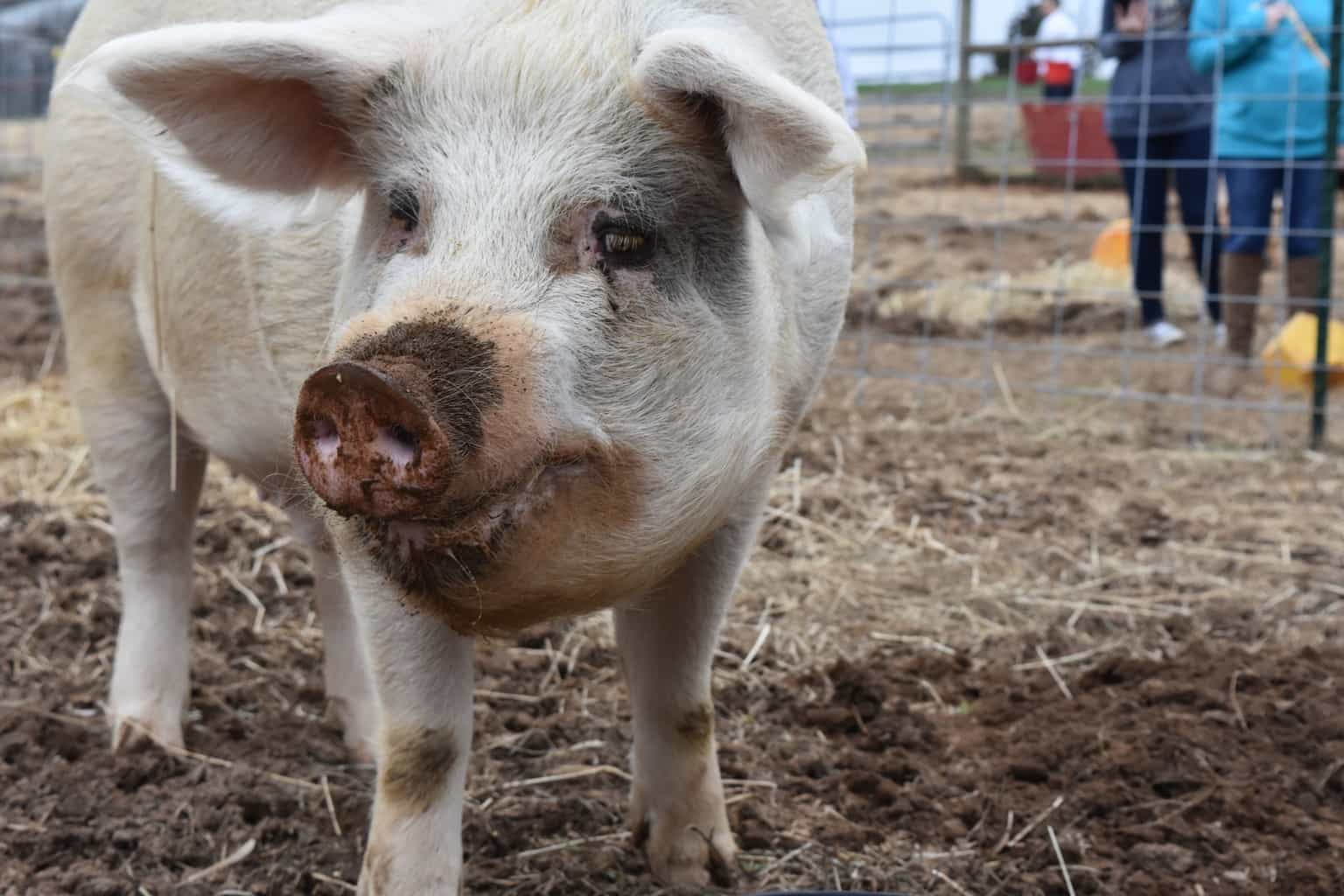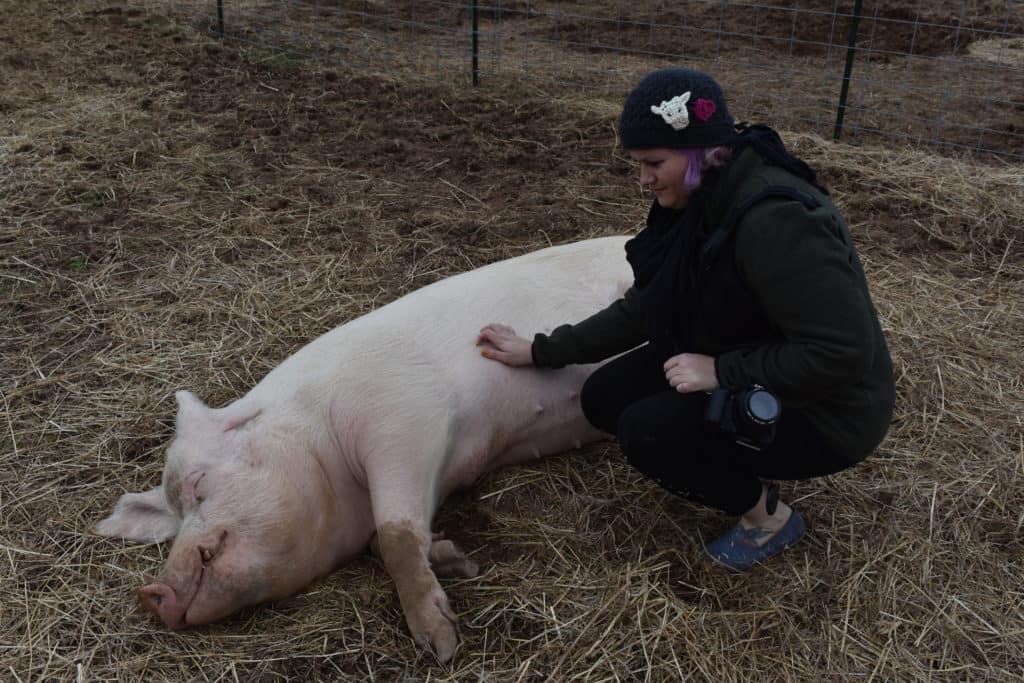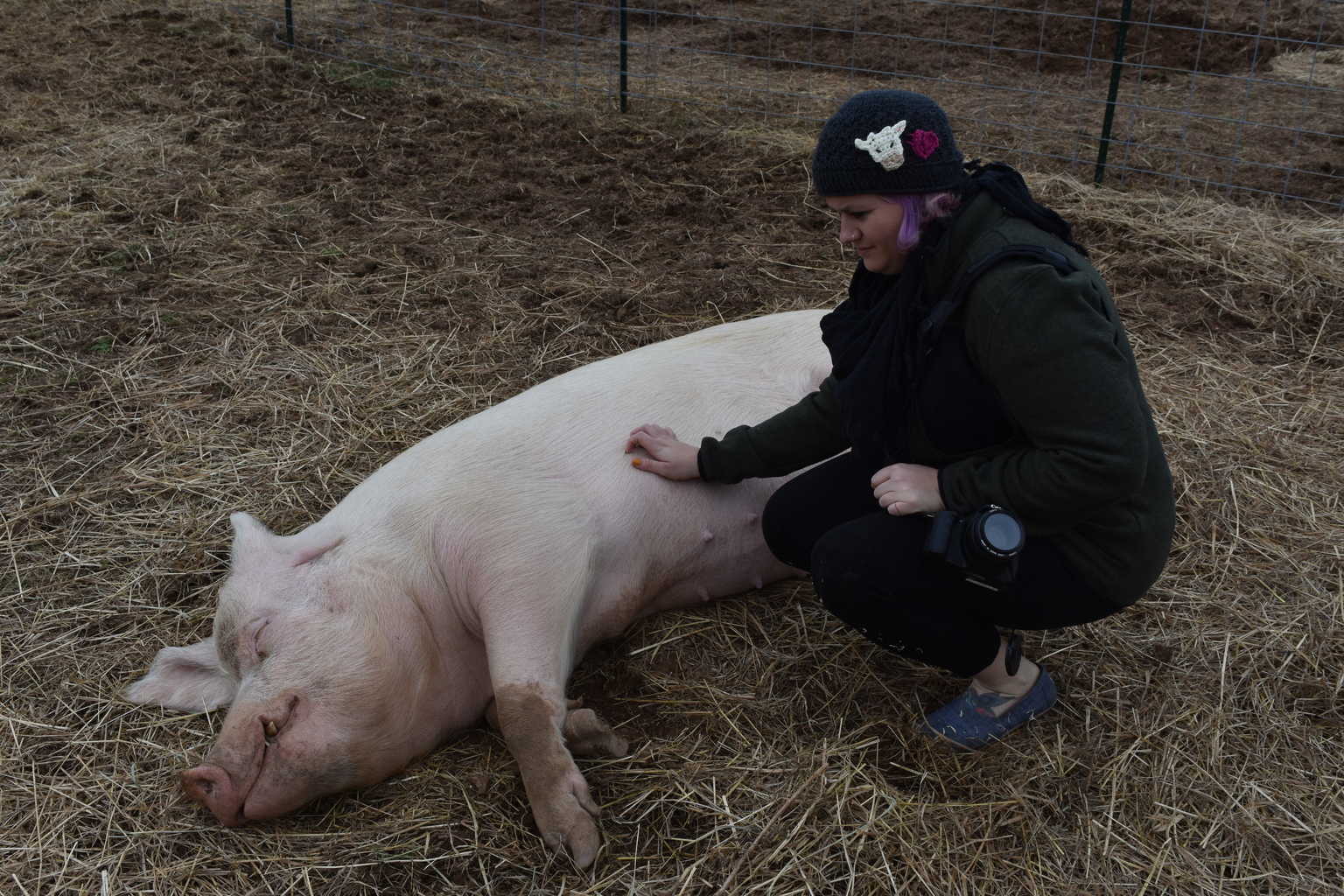 Henry and Horton were both saved from slaughter at the same time.  They are the most adorable duo – Horton usually found napping and Henry usually found being the more energetic of the two – they balance each other quite nicely.  They both love tummy rubs, of course!
Meeting Lillie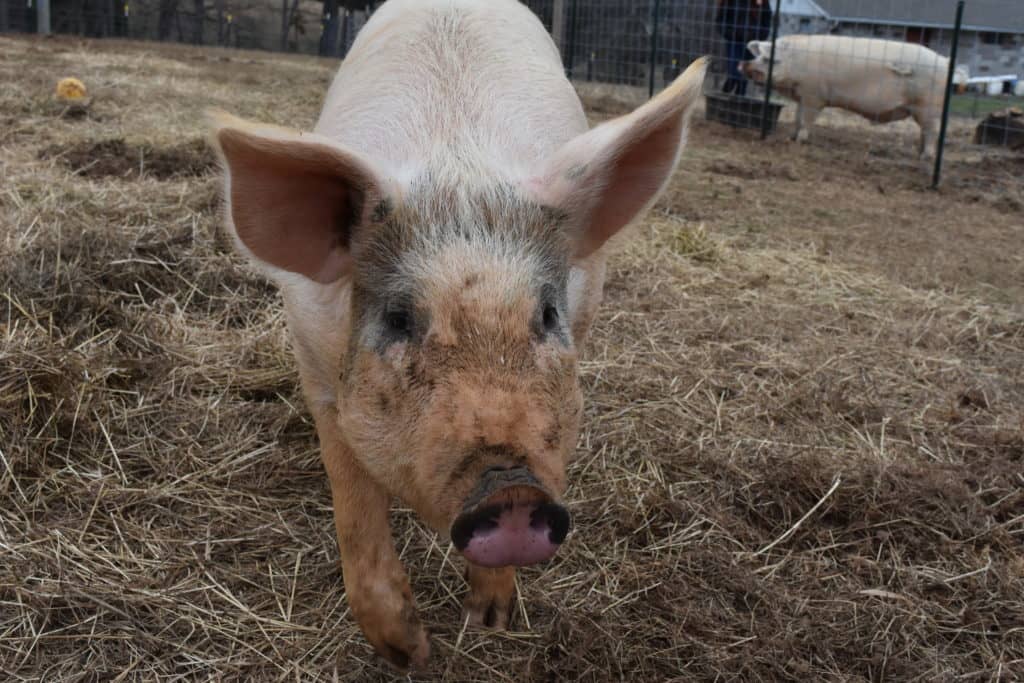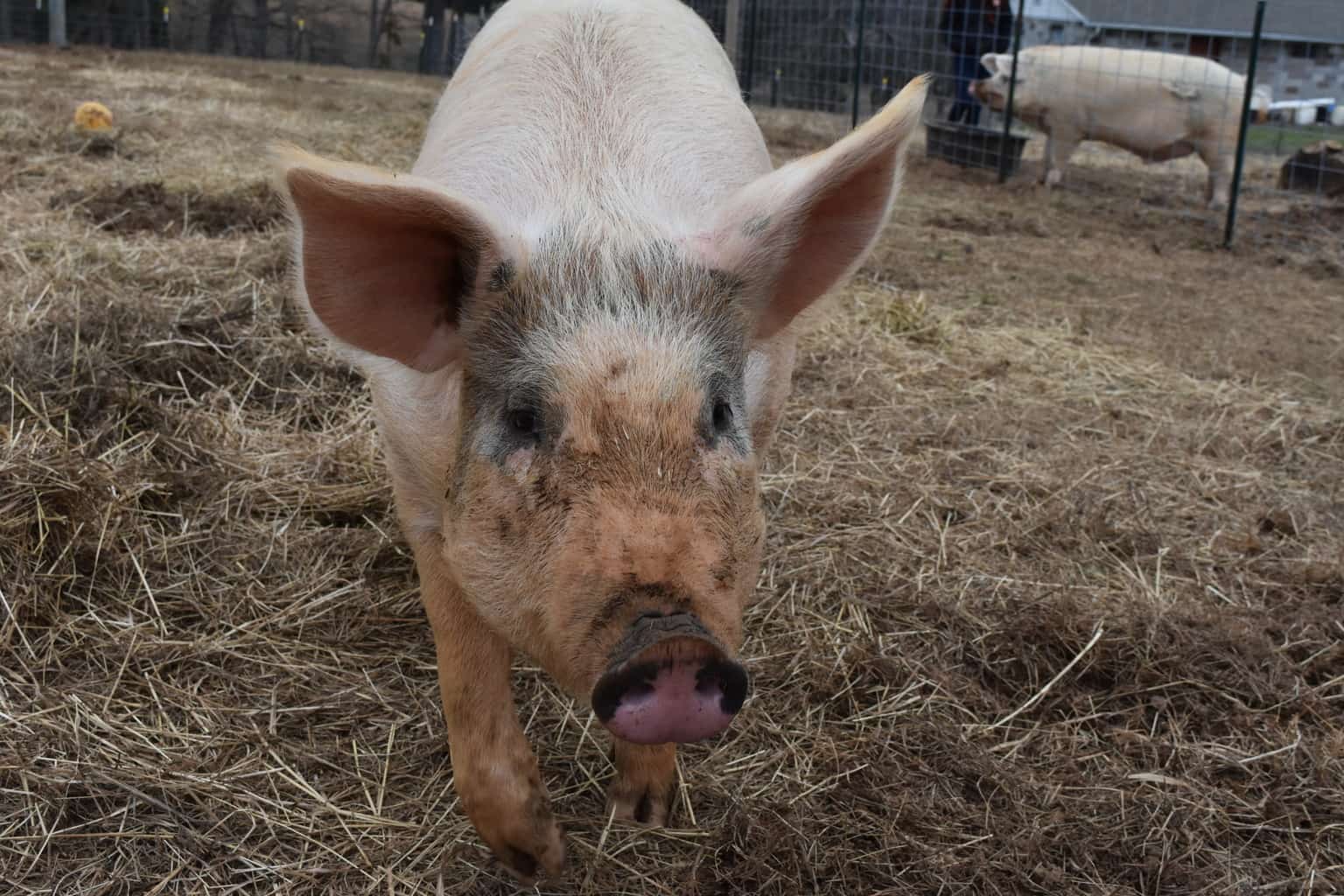 A couple saw a truck full of pigs at a gas station, surely on their way to slaughter.  They all looked exhausted, hot and dehydrated.  They noticed one piglet in the very back not moving at all and they offered to pay the trucker to take her.  They had just visited the Gentle Barn recently and so the thought immediately was to see if they could take her.
Meeting Dream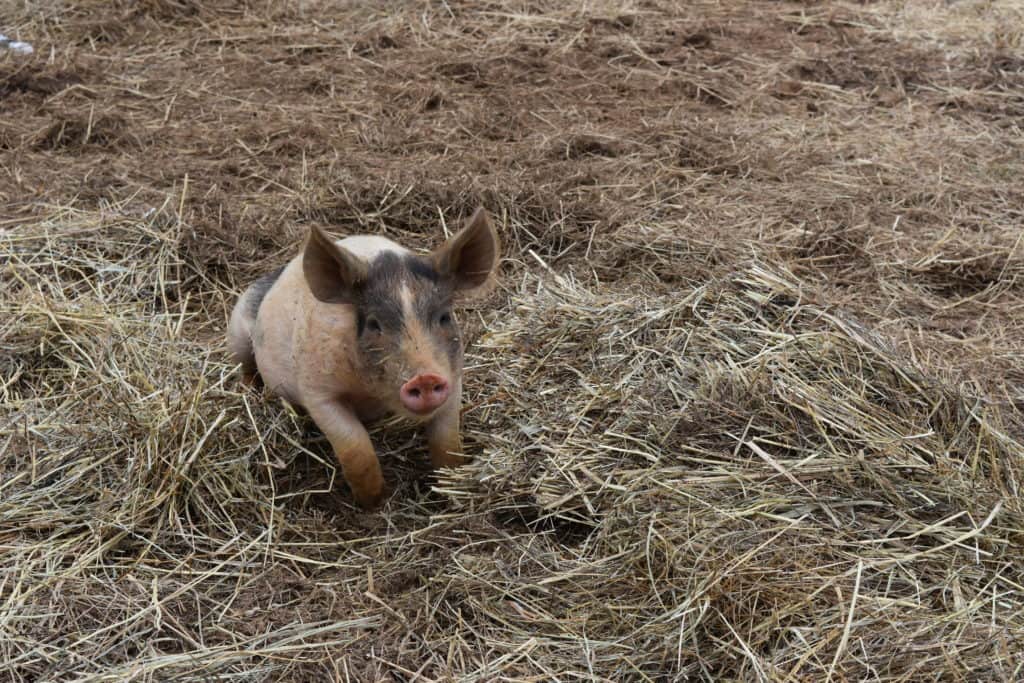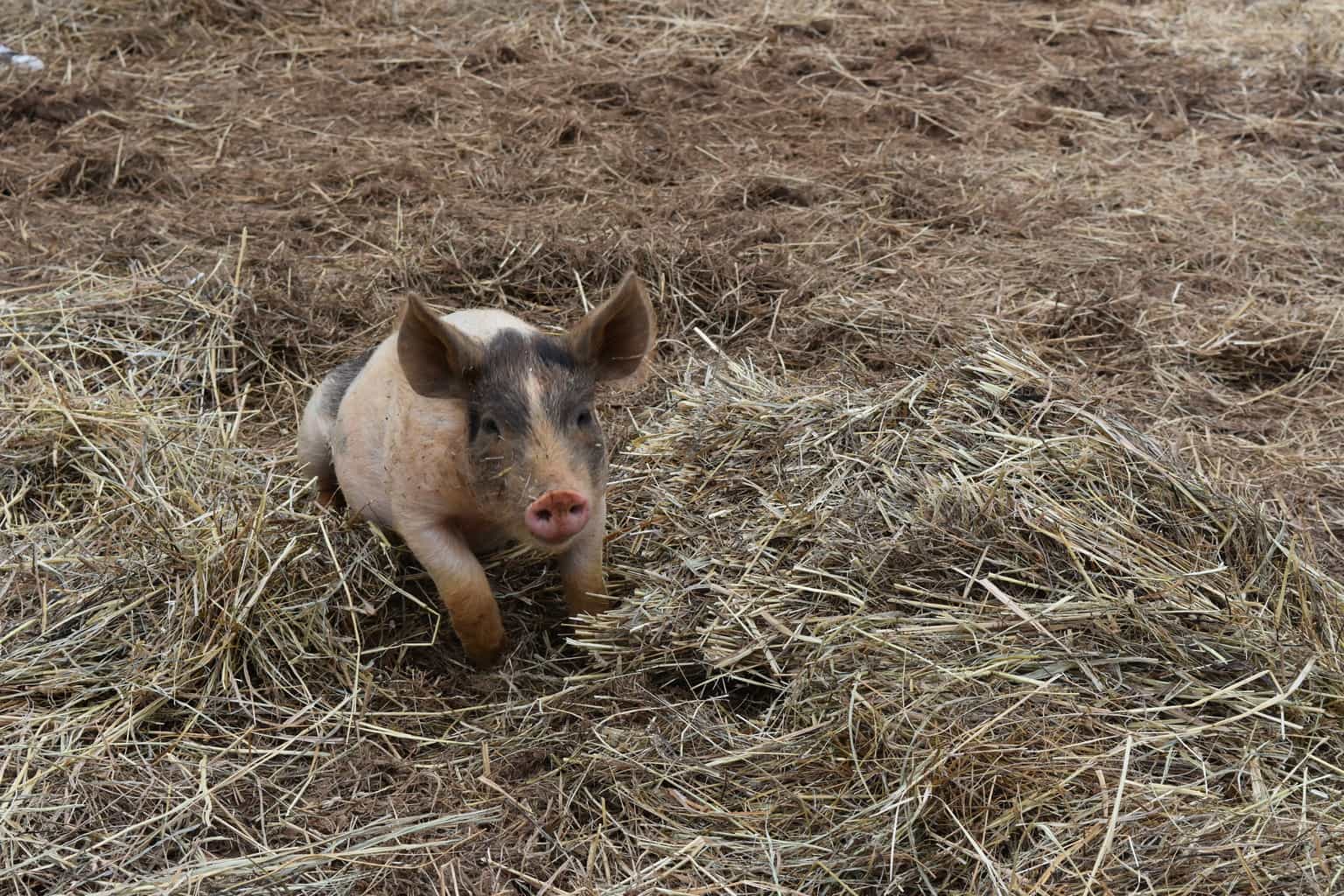 Dream is the newest addition and you wouldn't know it.  Dream was brought to the Gentle Barn by a woman who could not keep or care for her.  At first, she was scared and unsure but it didn't take long for her to trust that she was where she belonged.
The Horses
Meeting Indie, Worthy + Chris
This trio were rescued together from gross abuse and neglect.  They were emaciated, malnourished, terrified of humans and practically wild horses.  It was a long road for these guys but now they love being groomed, getting treats and loved on.
Meeting Daisy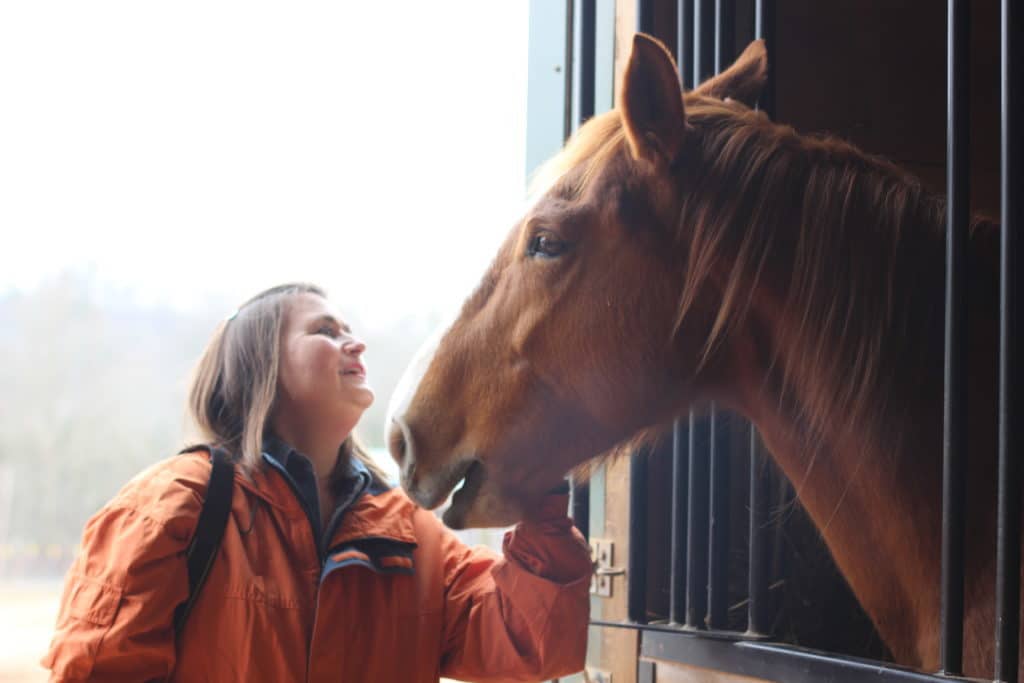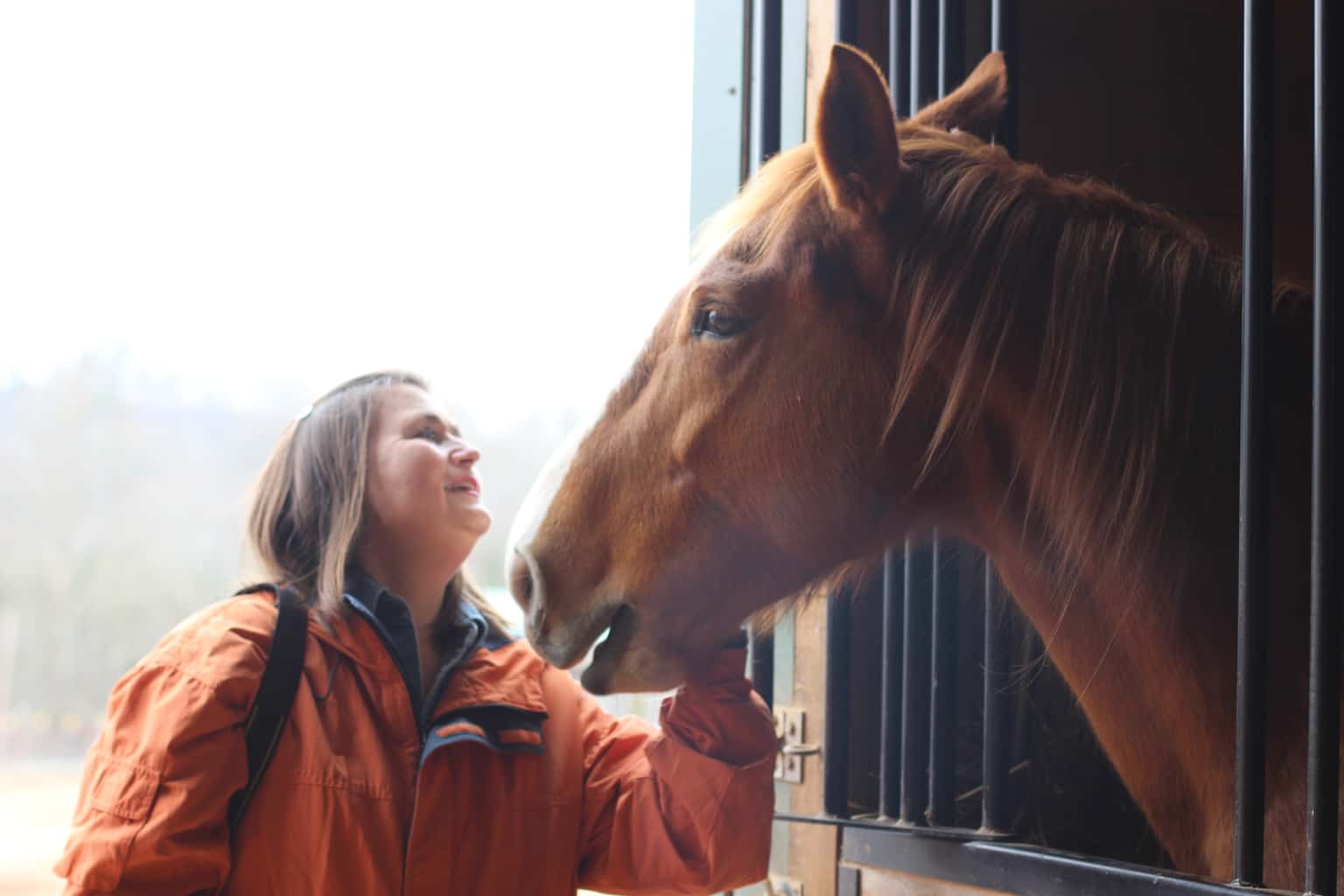 Daisy was the Gentle Barn's landlord's horse.  She was in an adjacent property and would pace the fence and whine all day, wanting to be with the trio above.  The Gentle Barn eventually convinced the landlord to let her be part of their forever family.
The Turkeys
Meeting Heather, Luke Skywalker + Peyton Manning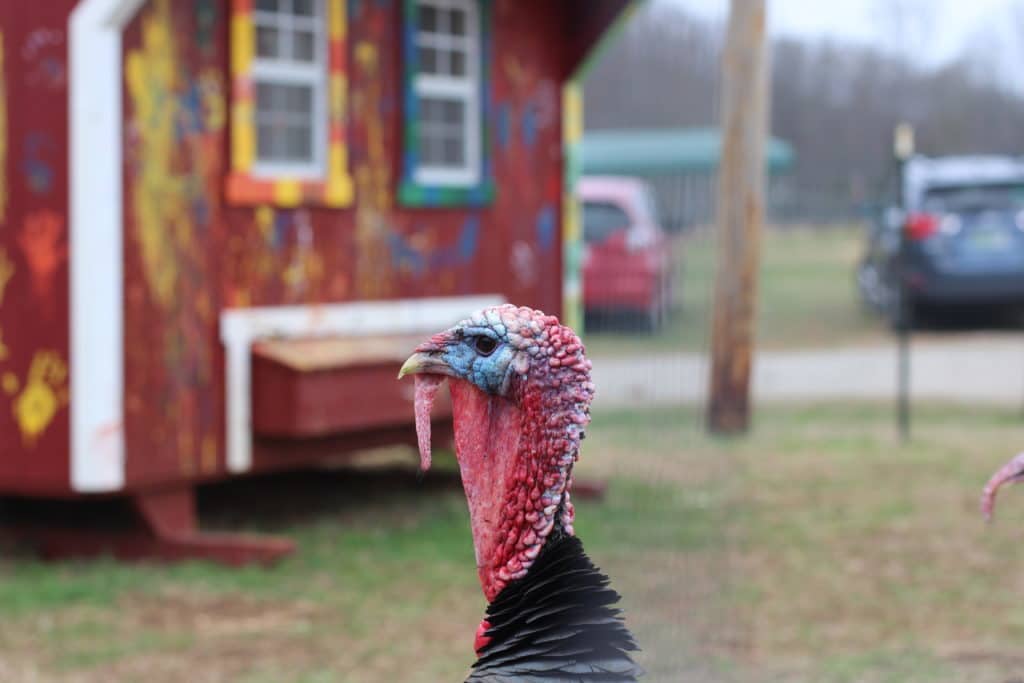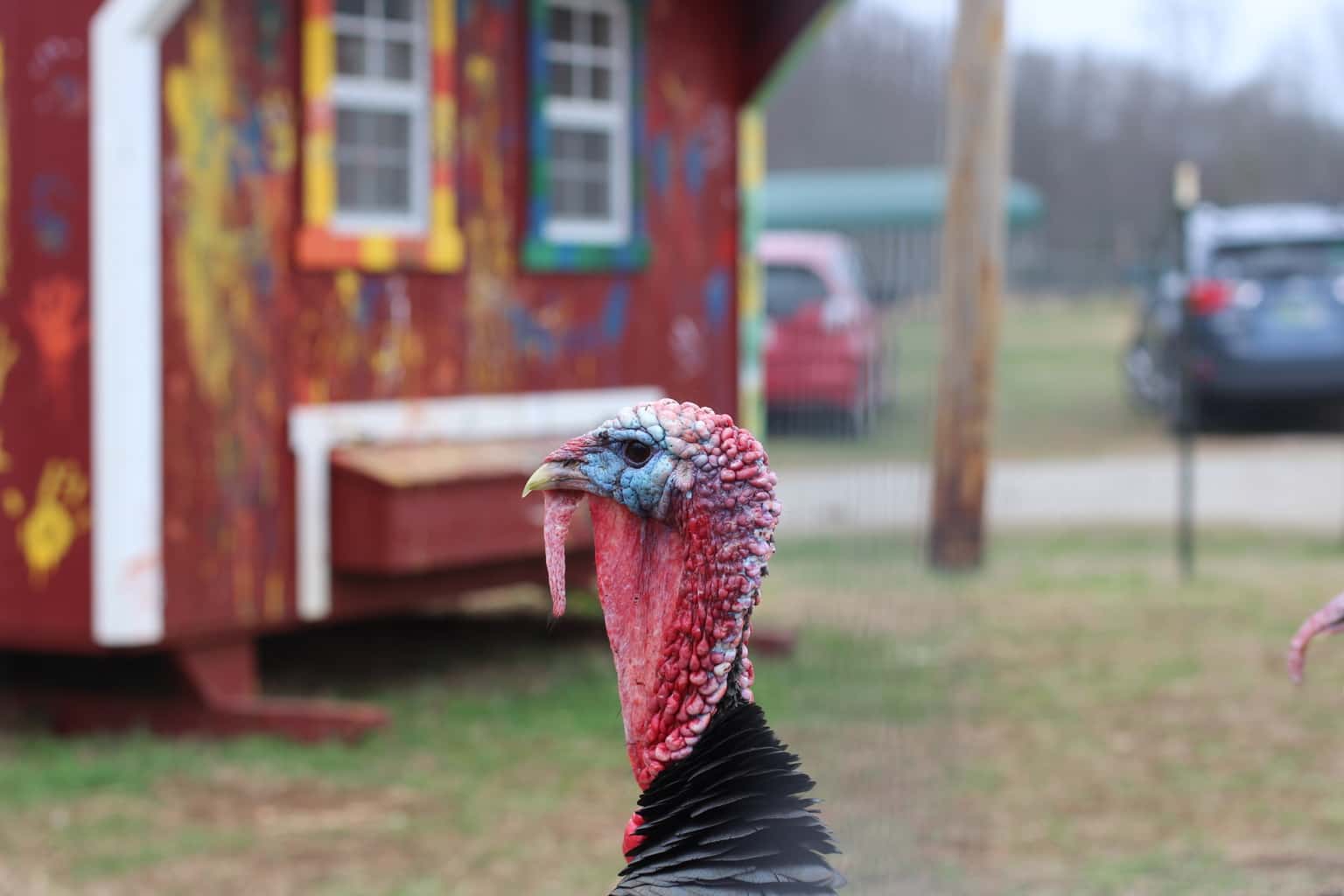 These three were rescued together just before Thanksgiving in 2015 from a backyard butcher situation.  When you visit, they will greet you upon arrival and will eat treats out of your hand!
The Chickens
Meeting Rick Springfield
Rick was found in the Nashville airport.  After being unable to be caught for months, The Gentle Barn received a call and eventually were able to catch him.  He has been loving life ever since!
Meeting Jessie's Girl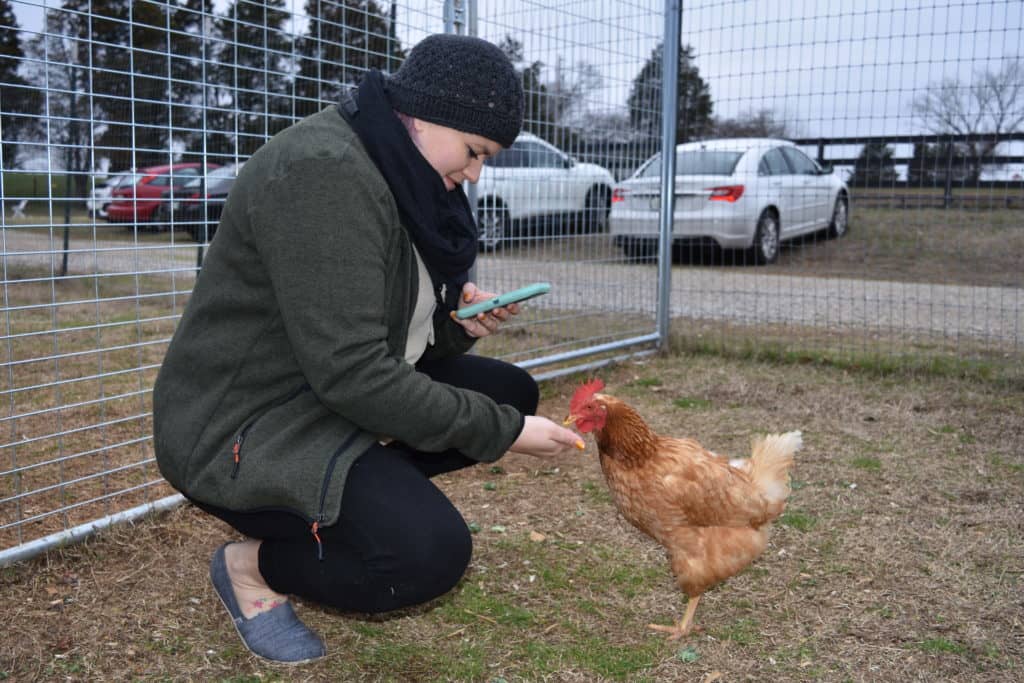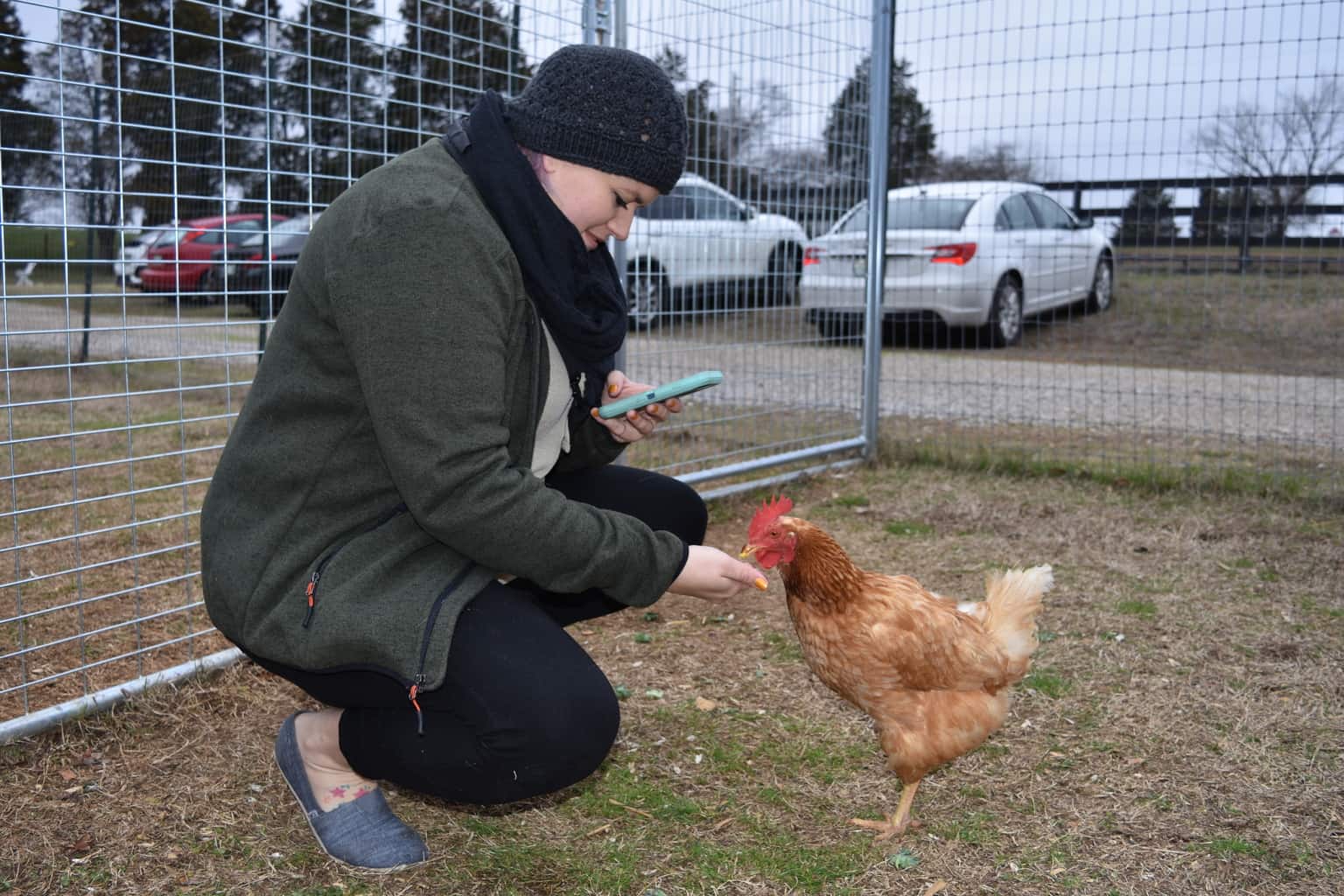 Jessie's Girl was brought to The Gentle Barn as a companion for Rick and they are just about the cutest thing together.
After visiting The Gentle Barn a couple times, I decided I wanted to volunteer and so now I get to visit my friends every week and meet all the guests who come each week.  I hope you'll come visit us soon!
For more information on The Gentle Barn and visiting, go here.
PIN FOR FUTURE REFERENCE!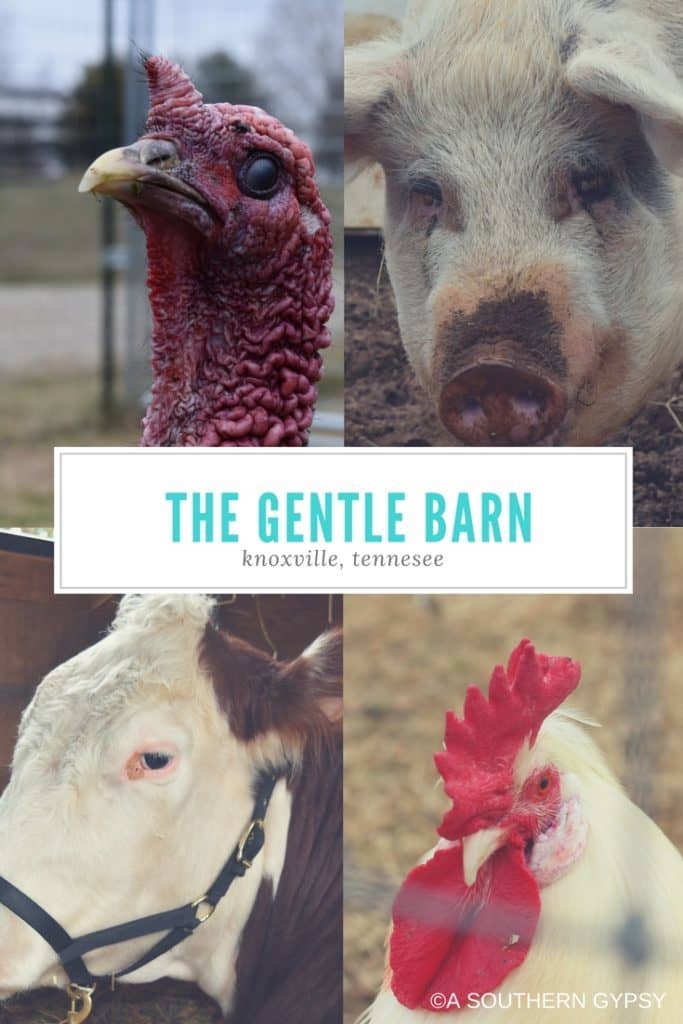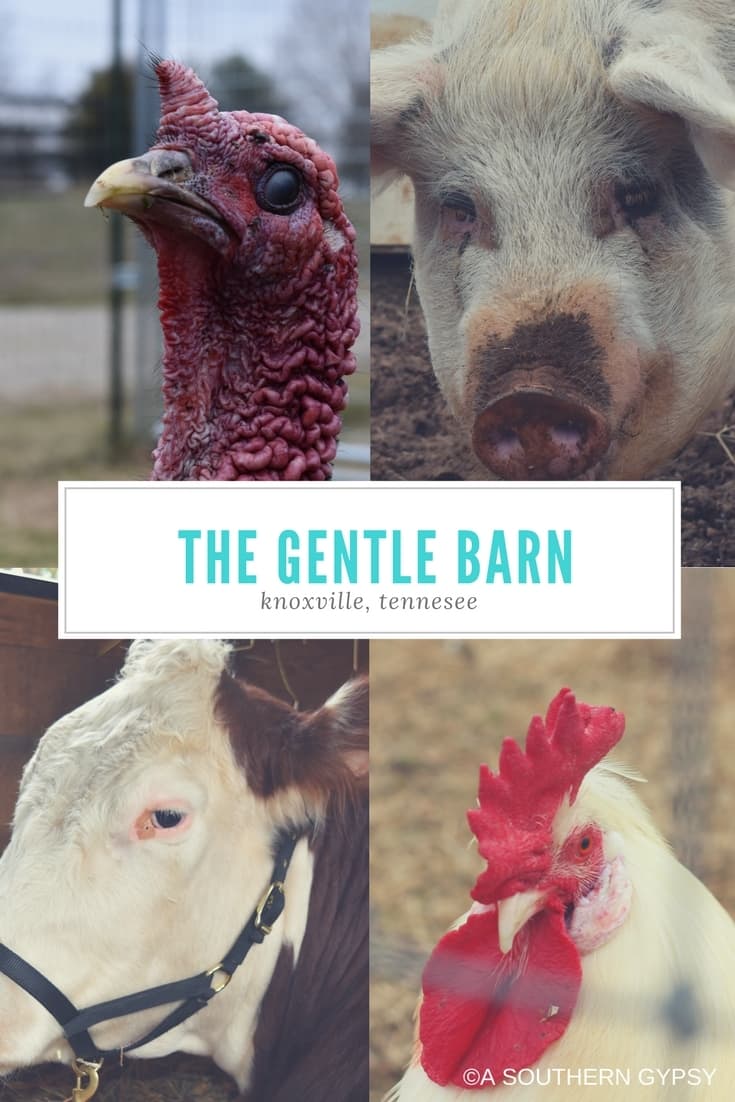 Latest posts by Ashley Hubbard
(see all)