This post may contain affiliate links, meaning if you book or buy something through one of these links, I may earn a small commission (at no extra cost to you!). Please see my disclosure.
I'm really developing a strong affection for St. Louis. I visited a few times when I was younger, once on a school choir trip (no, I can't sing) and once I think to go to Six Flags. I don't remember a hell of a lot from either trip but I have visited twice now as an adult – once a year and a half ago and once, just this past week. My brother is attending graduate school so it's been the perfect excuse to visit. The first time around I wasn't vegan (unfortunately!) but this time I am so naturally it became #1 priority to search out the best vegan options in the city. In just three full days, I managed to fit in five restaurants unique to St Louis that are a vegan's haven. Here, I've listed five vegan restaurants in St Louis that every vegetarian and vegan needs to check out.
Five Vegan Restaurants in St. Louis
---
Seedz Cafe
6344 South Rosebury, Demun, MO 63105 – http://www.seedzcafe.com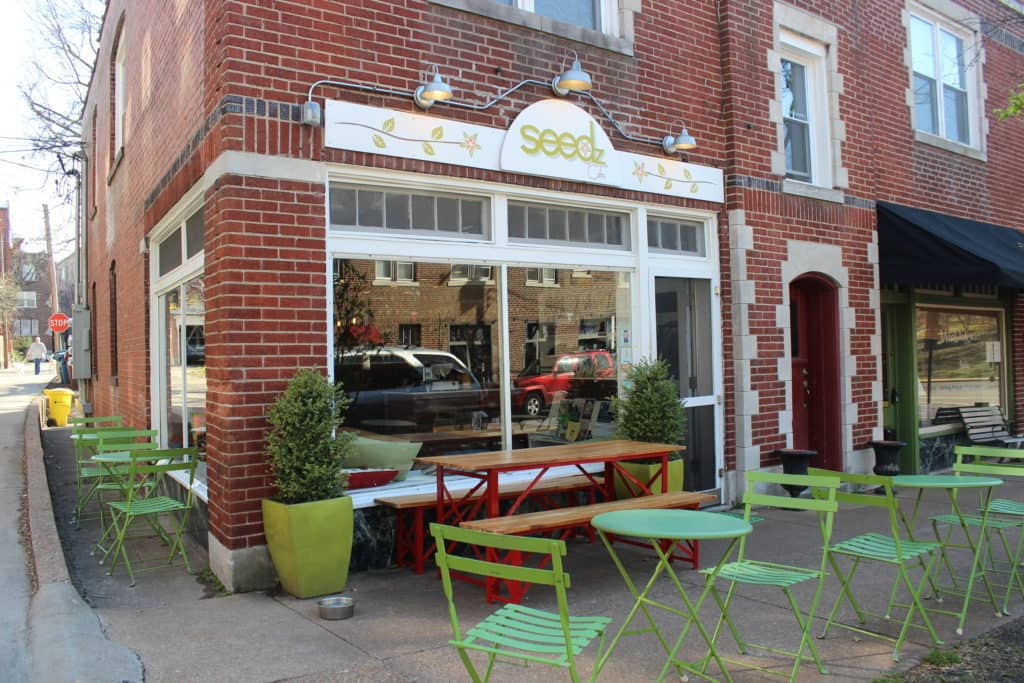 Seedz Cafe was one of those wonderful accidental finds. It was on my list from a quick Google search but it wasn't on any of my recommendations because I guess it just wasn't as well known as others. When we got to the hotel and it wasn't time to check in yet, I checked and it was only .3 miles from The Cheshire – walking distance! It was a beautiful day so we made the short walk over. Their menu isn't extensive but it all looked really good. We ordered three dishes : veggie burger (chickpea patty), BBQ black bean burger, and the mac n cheese. The veggie burger was one of the best I've ever had and I'm fairly picky. I don't particularly love black bean burgers or BBQ but even I could appreciate this one. The mac n cheese was up there with the best mac n cheese I've ever had (at Grins Vegetarian Cafe in Nashville). If it wasn't for the fact, I wanted to try as many new places as possible, I would have gone back here several times during our stay.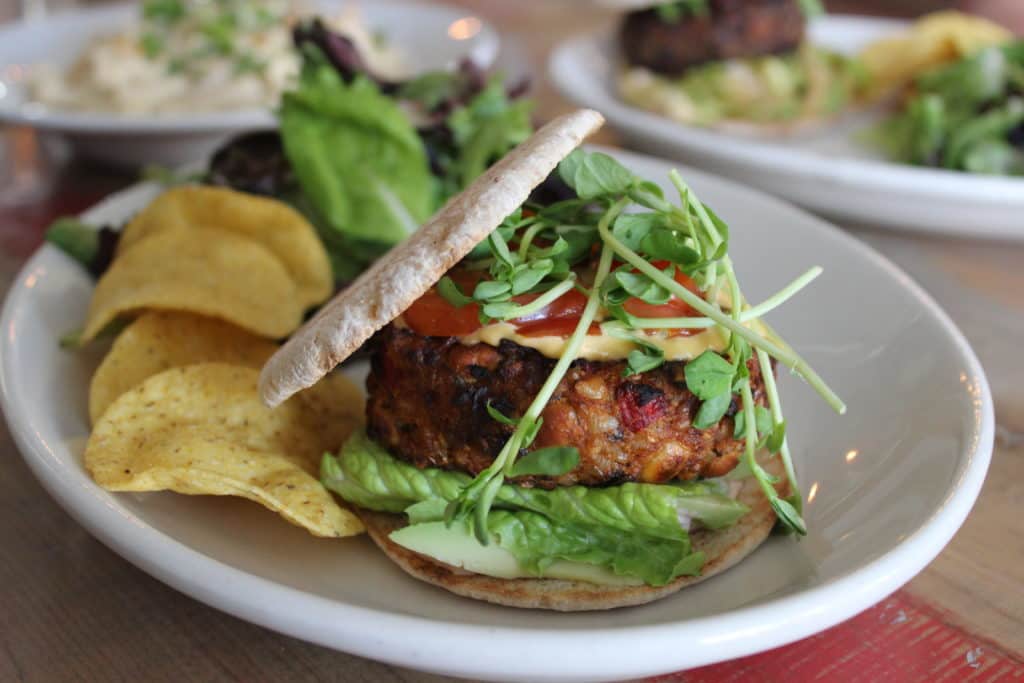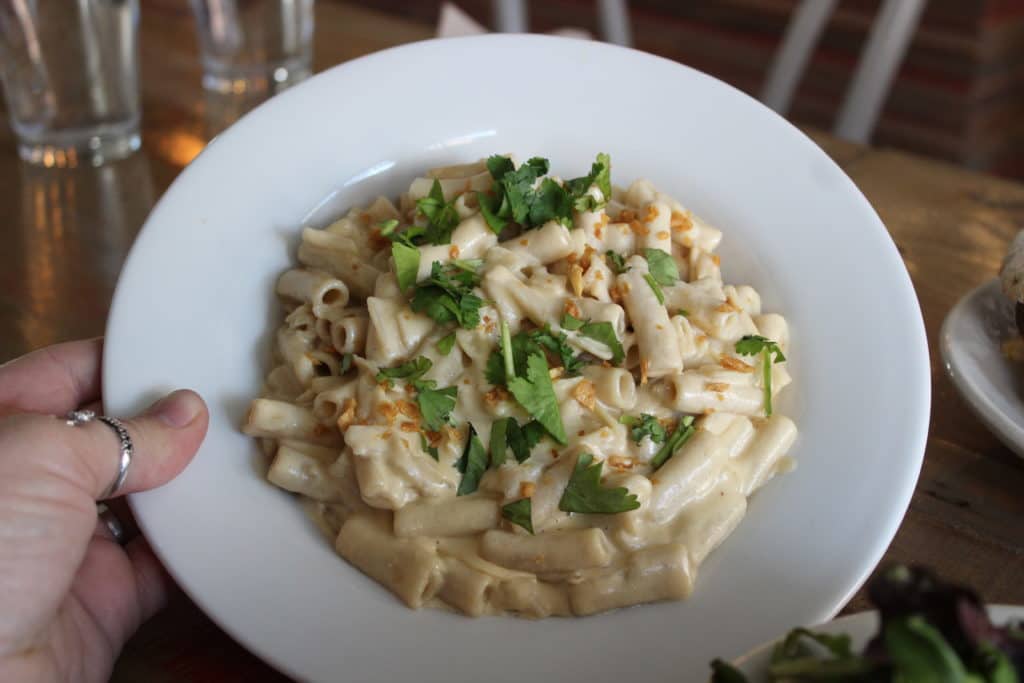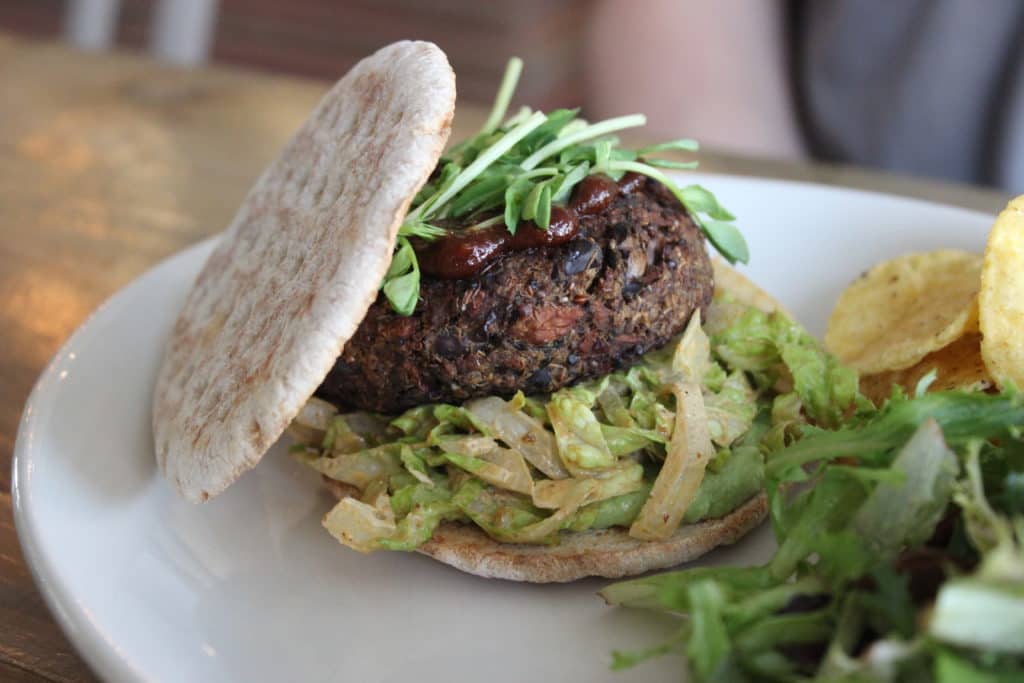 ---
Tree House Vegetarian Restaurant
3177 South Grand Blvd. – http://treehousestl.com/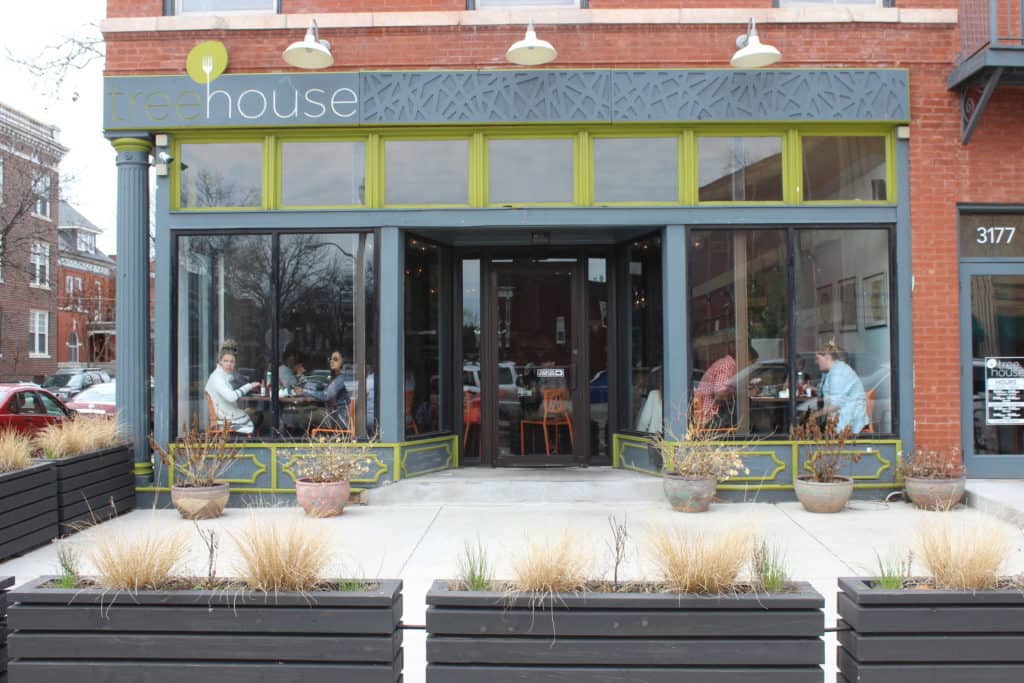 The next morning, we headed over to Tree House for Sunday brunch. Where Seedz Cafe lacked in the quantity of options, Tree House made up for it. Their menu is extensive with a large breakfast, lunch, brunch and dinner menu. I wanted to eat dinner but I settled for brunch (it's a difficult life). I got a cup of coffee and a cinnamon roll to start and then we ordered the the "eggs" benedict special, the BLAST (a BLT variation) and the big breakfast. I loved everything – the cinnamon roll was the best of my life. The pancakes, tofu scramble, potatoes and "bacon" were all excellent. I wouldn't necessarily get the special again or the sausage (but I never was a sausage fan before being vegan, anyway).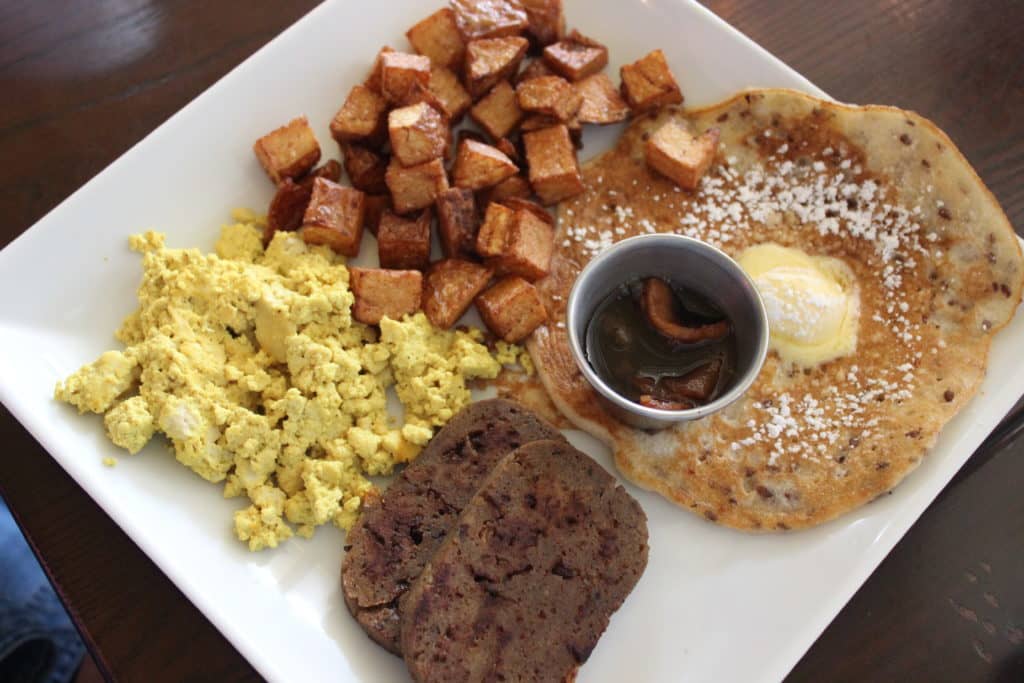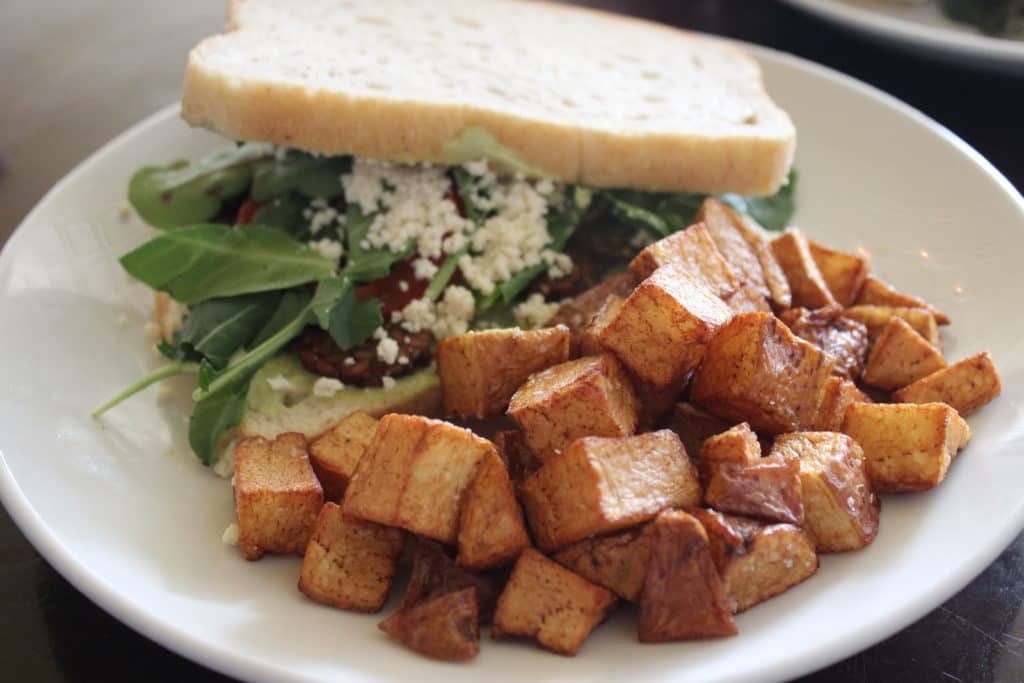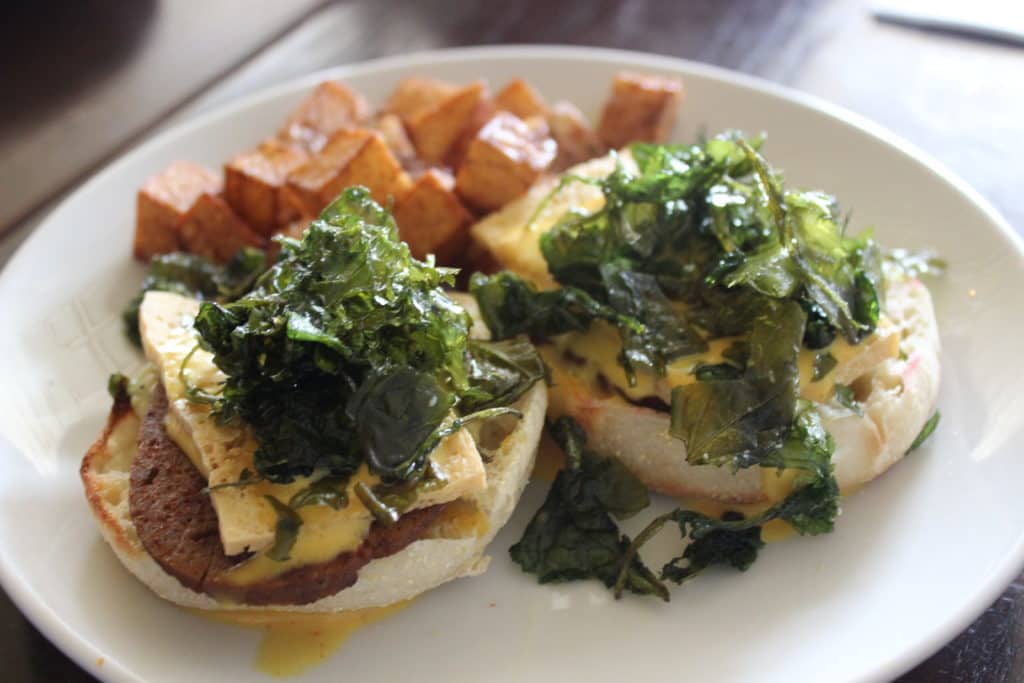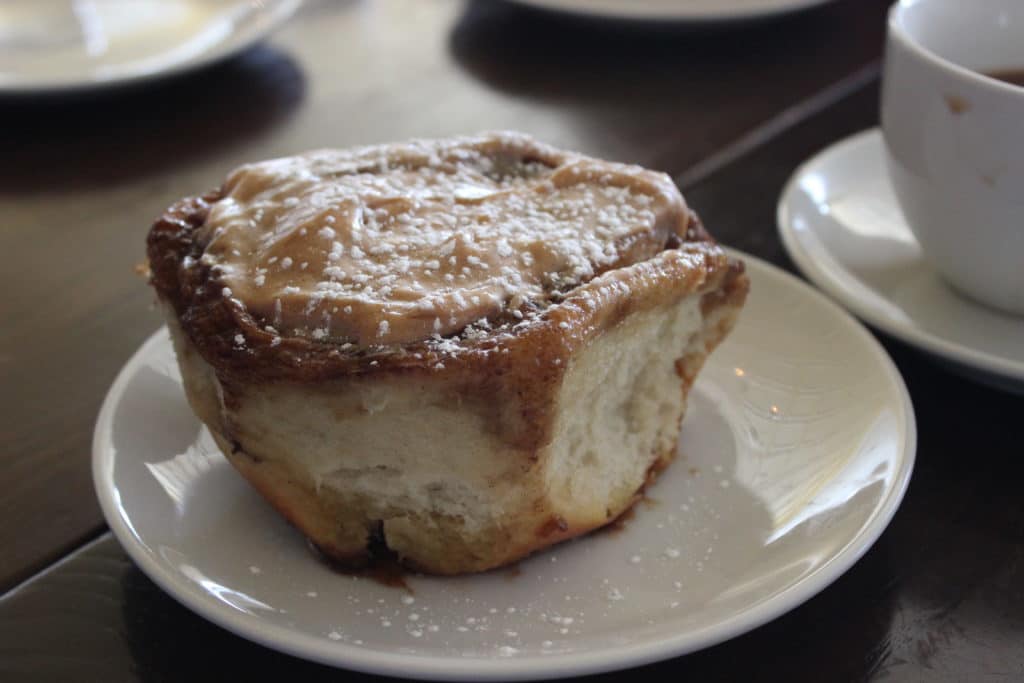 ---
LuLu's Local Eatery
3201 S. Grand Blvd – http://www.luluslocaleatery.com/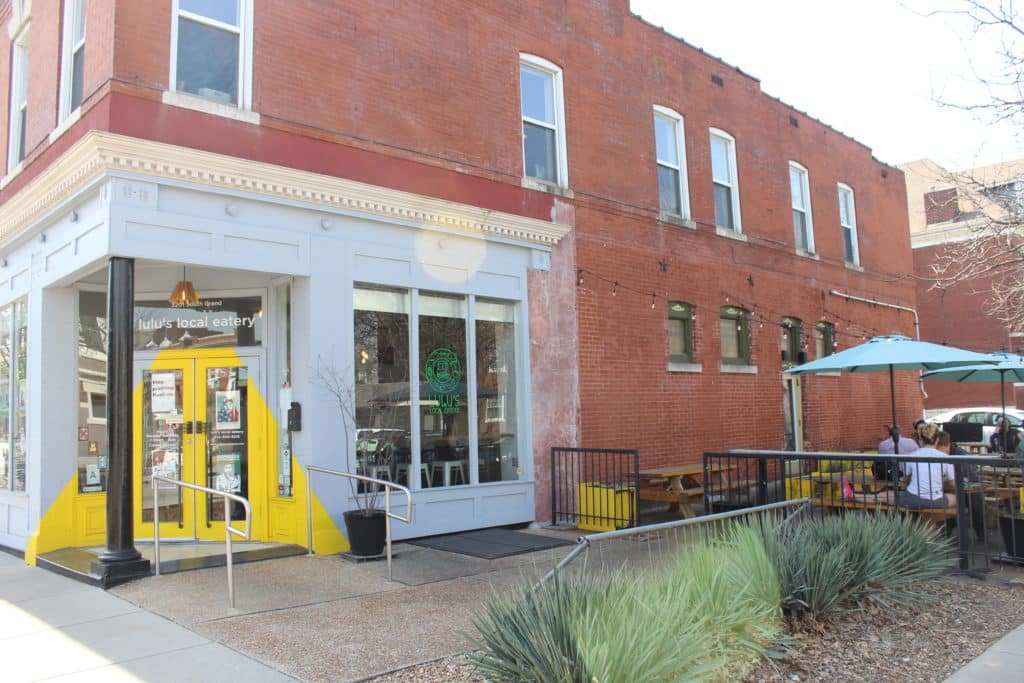 The next day, we headed back to S. Grand (this seems like a fantastic neighborhood for vegans, by the way!) and checked out Lulu's. This, along with Tree House, were the most highly recommended places when I went asking before my trip. I can see why, for sure! At Lulu's, we got the sushi bowl, the gyro, tator tots and buffalo cauliflower bites. While their menu wasn't as extensive as Tree House's and there weren't as many items that I had a hard time choosing between, Lulu's was probably my favorite meal. That sushi bowl – I don't think I'll ever stop thinking about it. Everything else was super amazing too! Will definitely be eating here again!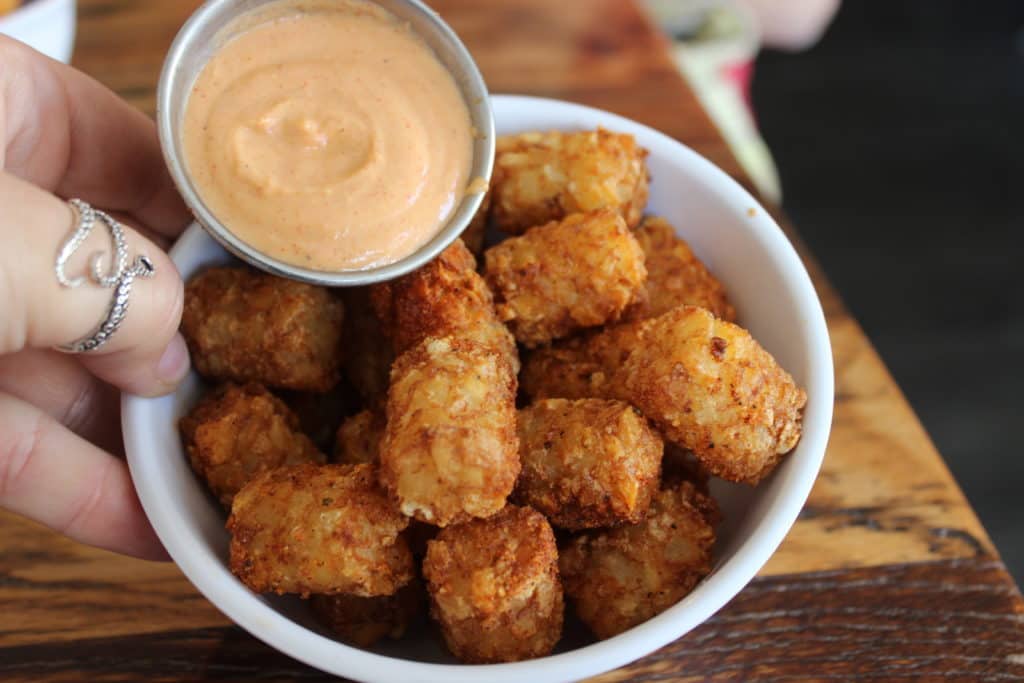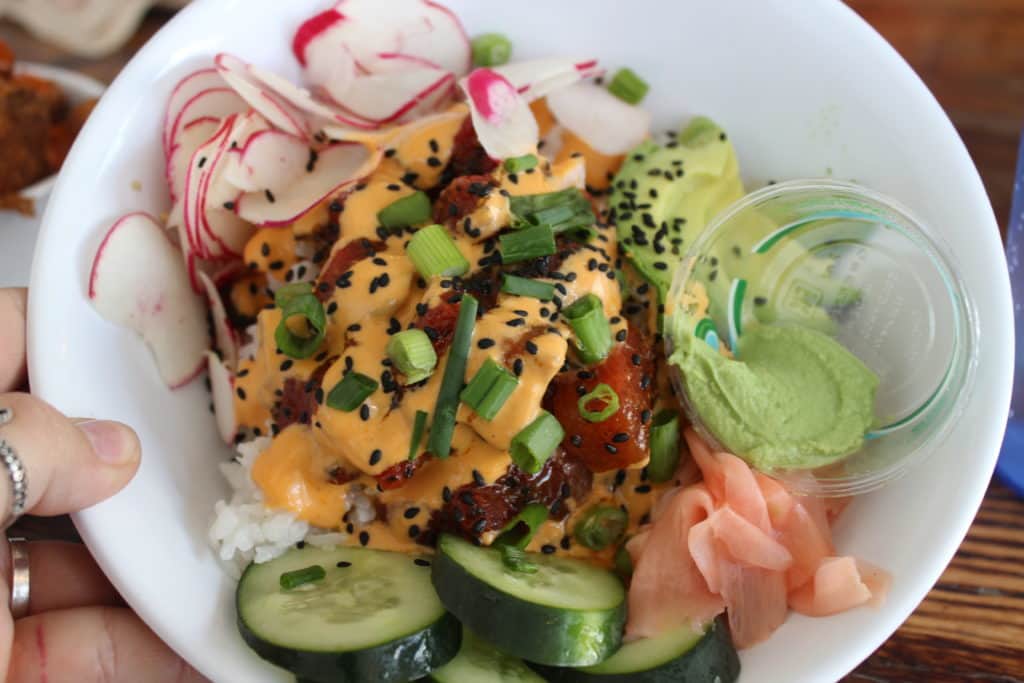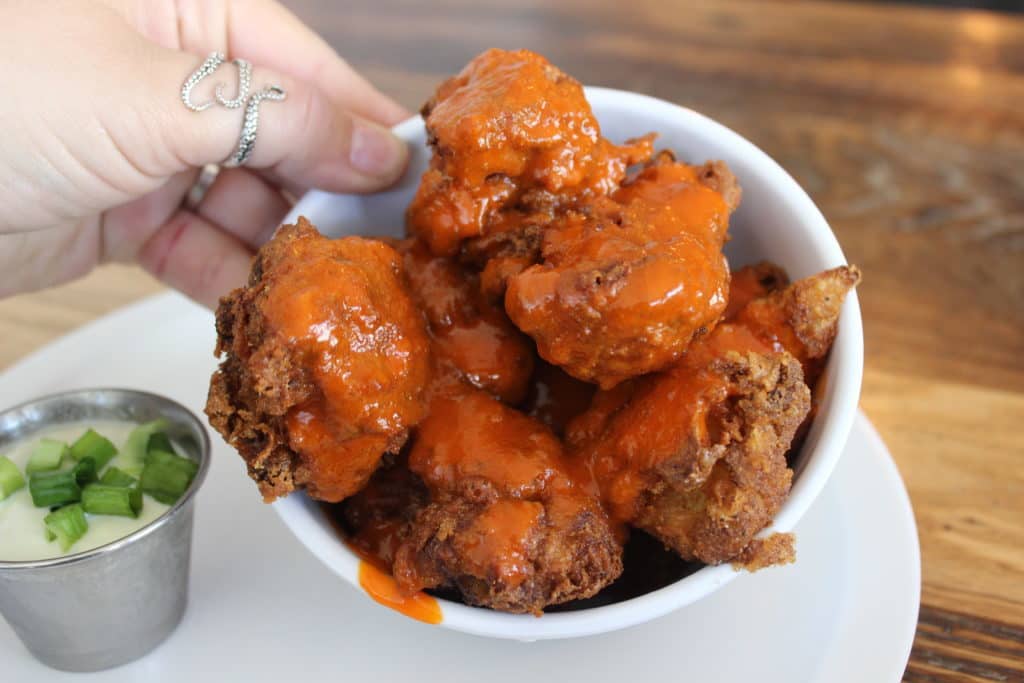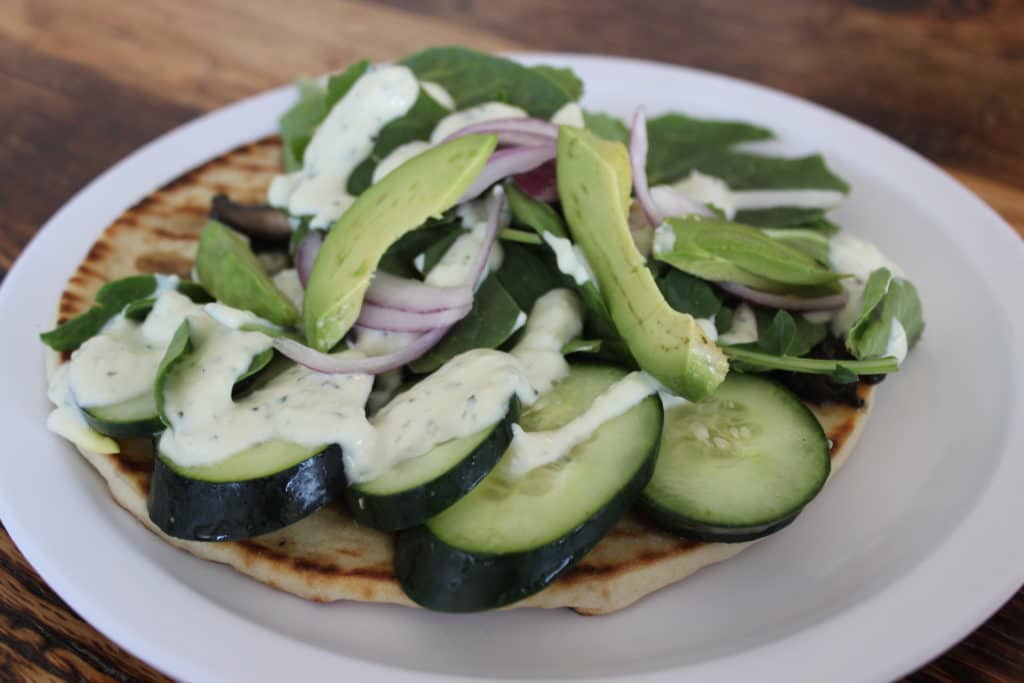 ---
Frida's
622 North and South Road, University City, MO 63130 – http://www.eatatfridas.com/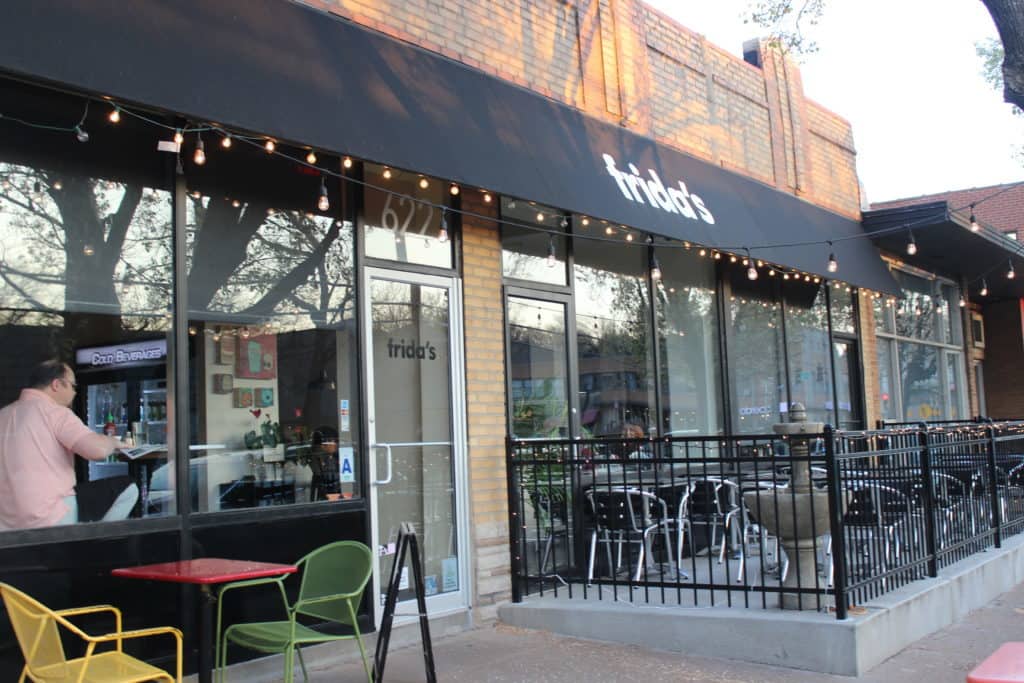 Next place, was Frida's. Located kind of North of the Loop, Frida's was probably the next closest to the hotel. I would also say they were more vegetarian with several vegan options – compared to the rest of the places. We had the spring rolls (not at all my style, but it could be me), the Frida burger and a quesadilla special.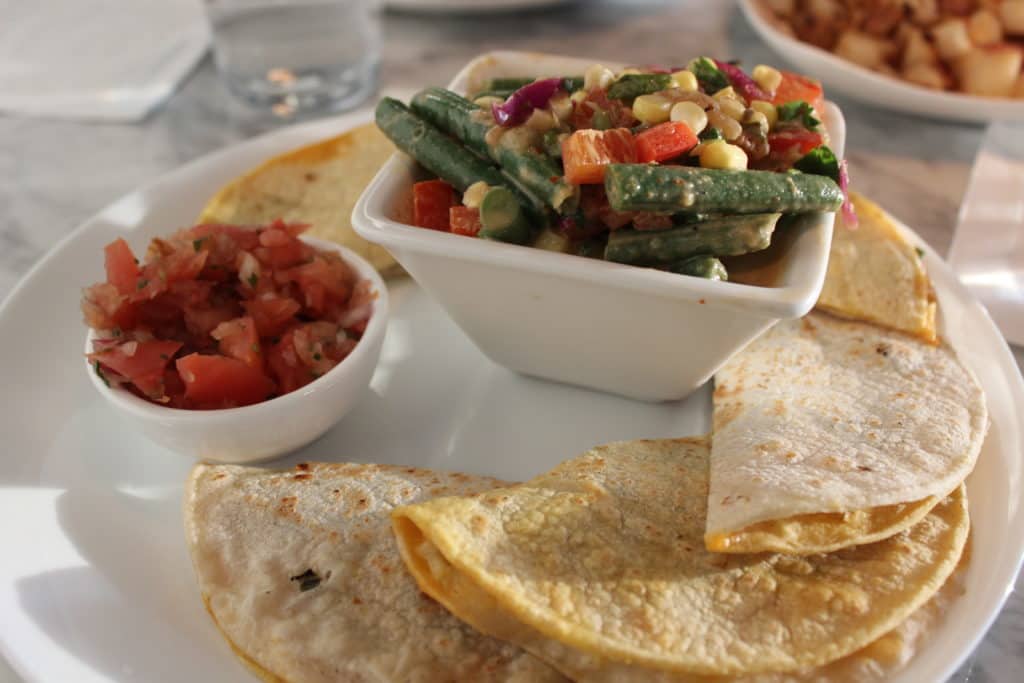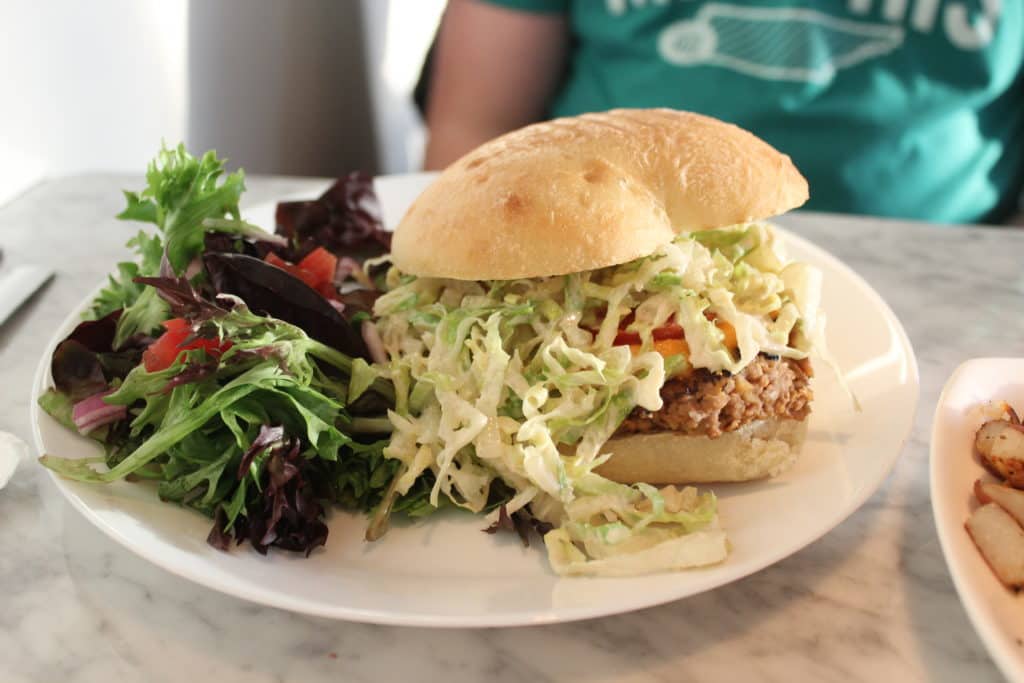 ---
SweetArt
2203 S. 39th Street – http://sweetartstl.com/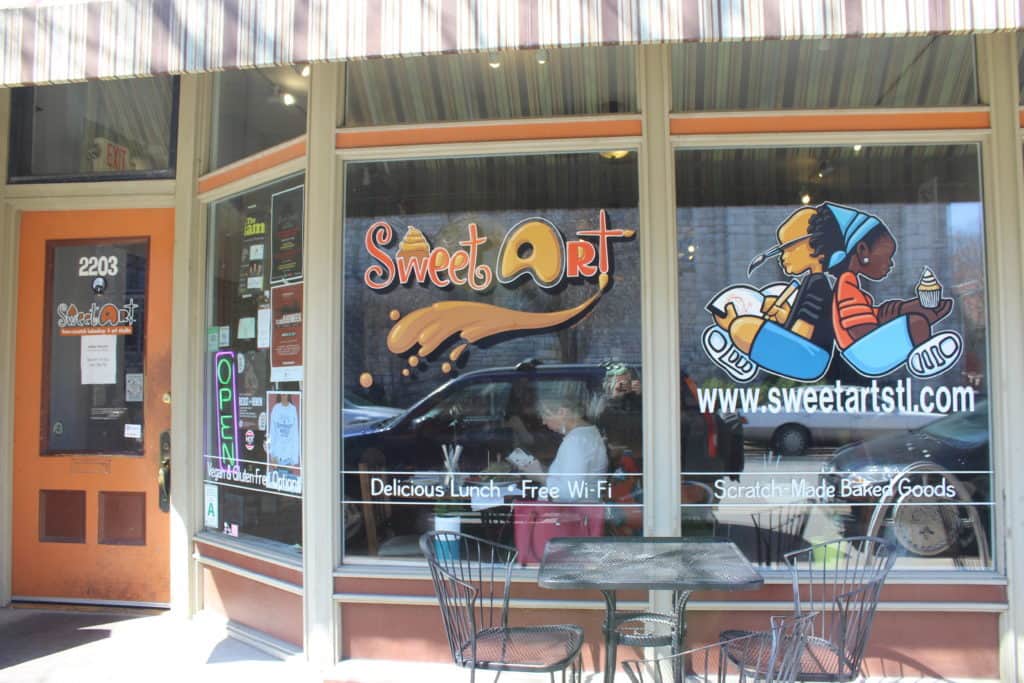 On our last day in St Louis, we checked out one last vegan restaurant before driving home. I loved the atmosphere here with all the wonderful artwork. We had the nachos, BLT, mac n cheese and a cinnamon roll. Everything was fantastic.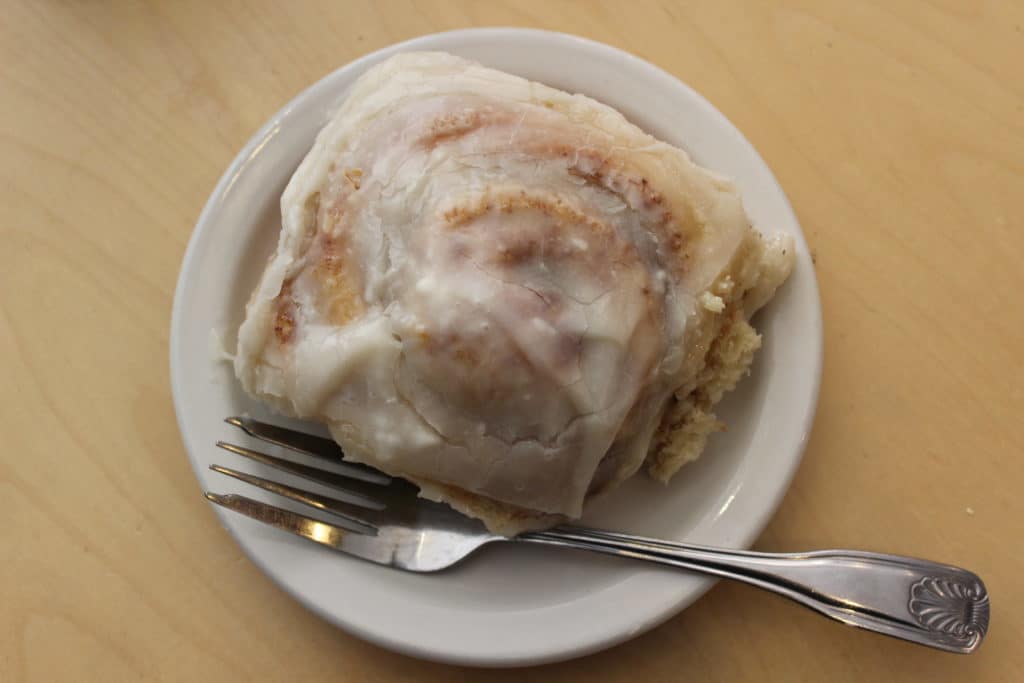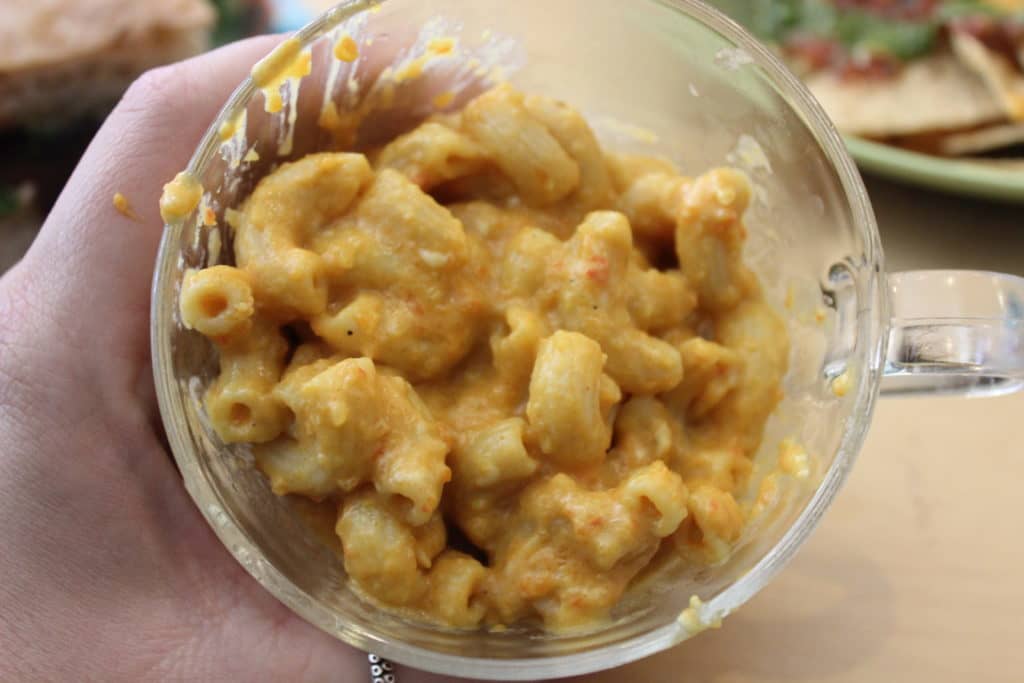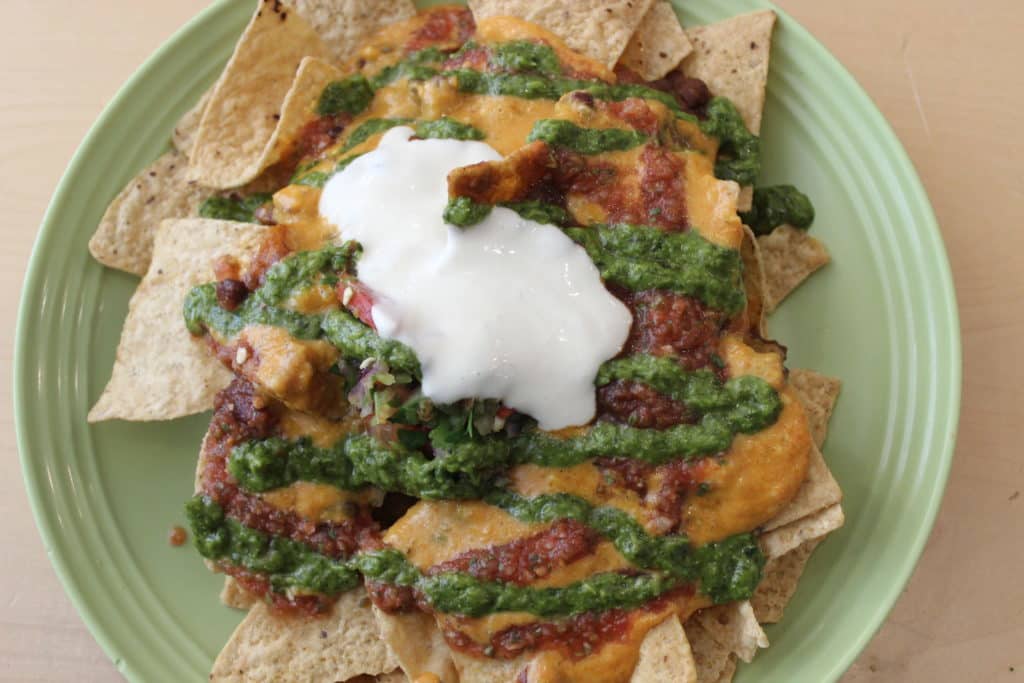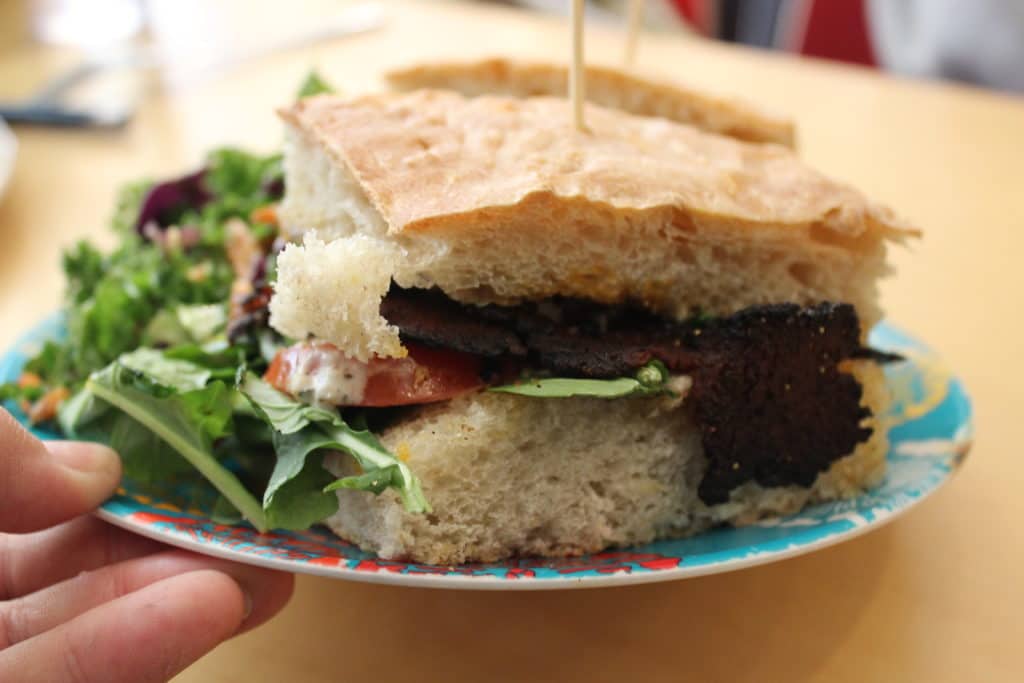 What other vegan or vegan friendly restaurants would you recommend in St Louis?
PIN FOR FUTURE USE!
Latest posts by Ashley Hubbard
(see all)