This post may contain affiliate links, meaning if you book or buy something through one of these links, I may earn a small commission (at no extra cost to you!). Please see my disclosure.
How the Pandemic has Affected Them and How We Can Help in the Future
While the impact of COVID-19 on travel in 2021 is still unclear, there's no harm in dreaming of the ethical tourism you could be doing, right? Plus, there is a bright side as vaccines become more widely available, and fewer carbon emissions make the beauties of our world even more beautiful.
And if you are planning trips like the positive thinker you are, Ethical Traveler's World's 10 Best Ethical Destinations of 2021 is the perfect start for finding the most ethical destinations to travel to in the future.
COVID-19 has taught us that borders are imaginary, and that travel and exploration are what will help us all bring more awareness to ourselves. Continue reading to find your next travel destinations, in no particular order.
Ethical Traveler's 2021 Most Ethical Countries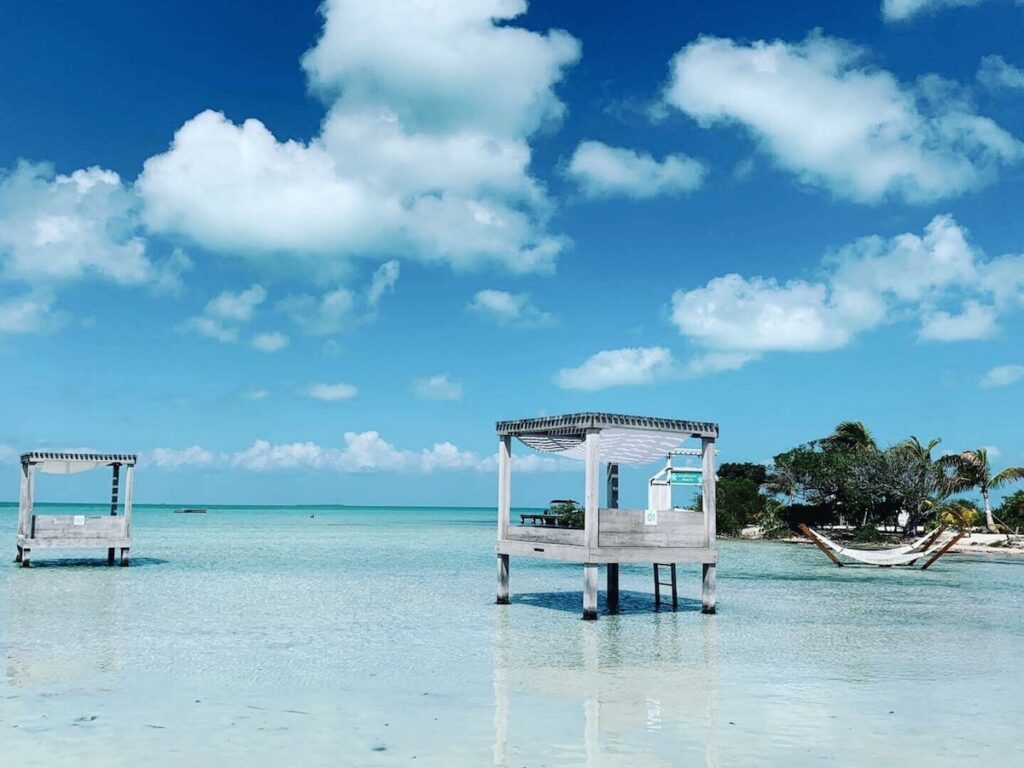 Belize
For a country so small, there is a staggering amount of natural beauty in Belize. You'll find exotic birds, ancient Mayan ruins, underwater caves, rainforest-drenched mountains, and the Belize Barrier Reef, which is the second-largest in the world making Belize one of the best scuba diving destinations in the world.
The economic impact of COVID-19 has been devastating for the most tourism-dependent economy in continental Latin America, even though Belize was able to contain the spread of the disease. In 2019, the travel and tourism sector directly and indirectly represented over one third of Belize's GDP, and by October 2020, there was already a 20% decline in GDP, and tax revenues were no longer able to sustain the government's regular expenditures. Tens of thousands in tourism lost their employment, and over 80,000 applied for financial assistance.
Belize is commended for putting the health of its citizens above economic factors: closing the international airport back in late March and only reopening in October once extensive COVID-19 safety protocols were developed; reflecting on the future of tourism; and launching a plan to make its tourism sector more sustainable.
By visiting the country in an ethical way, travelers can help Belize and its citizens reap the benefits of a recovering economy and support the sustainable tourism plan. If you can follow responsible travel guidelines and respect Belize's strict safety protocols, Belize may be the perfect destination this year.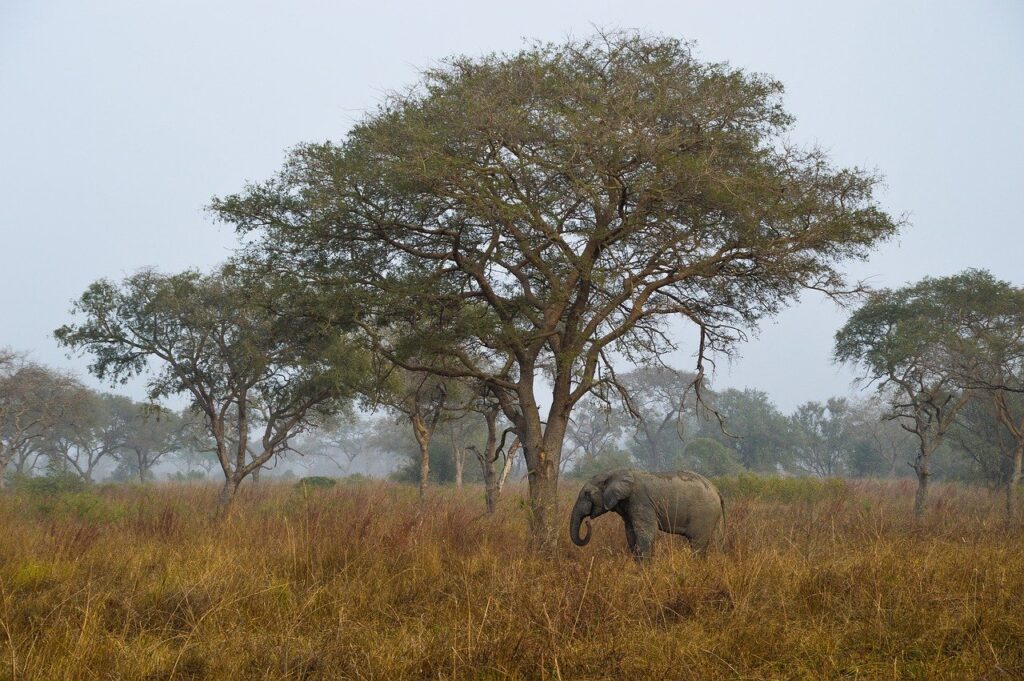 Benin
Rich and complex history meet you in Benin, the birthplace of voodoo and a pivotal platform of nearly three centuries of the slave trade. In addition to history, the country is home to Pendjari National Park, which is considered one of the best in West Africa as a refuge for lions, cheetahs, leopards, elephants and hundreds of species thrive.
Half of Benin's population already lived below the poverty line prior to the pandemic, and many rely on informal jobs unavailable during the COVID-19 crisis. School lunches aren't available to children due to closures and many more are at risk of food insecurity.
Tourism is a small industry in Benin, but the country does have a high concentration of tourist attractions. Most attractions are national parks, and the absence of tourists has had a mixed impact on wildlife and their environment. Wildlife have returned to their natural places of living, feeding or nesting, but the lack of visitors and rangers has led to an increase in wildlife crime. Wildlife ecotourism can benefit conservation and communities, and Africans are taking greater control of their assets to "decolonize" the safari experience.
Once a vaccine can assure safe travel for you and the Benin community, supporting locally-owned operators and lodges will help give back to conservation efforts and local communities.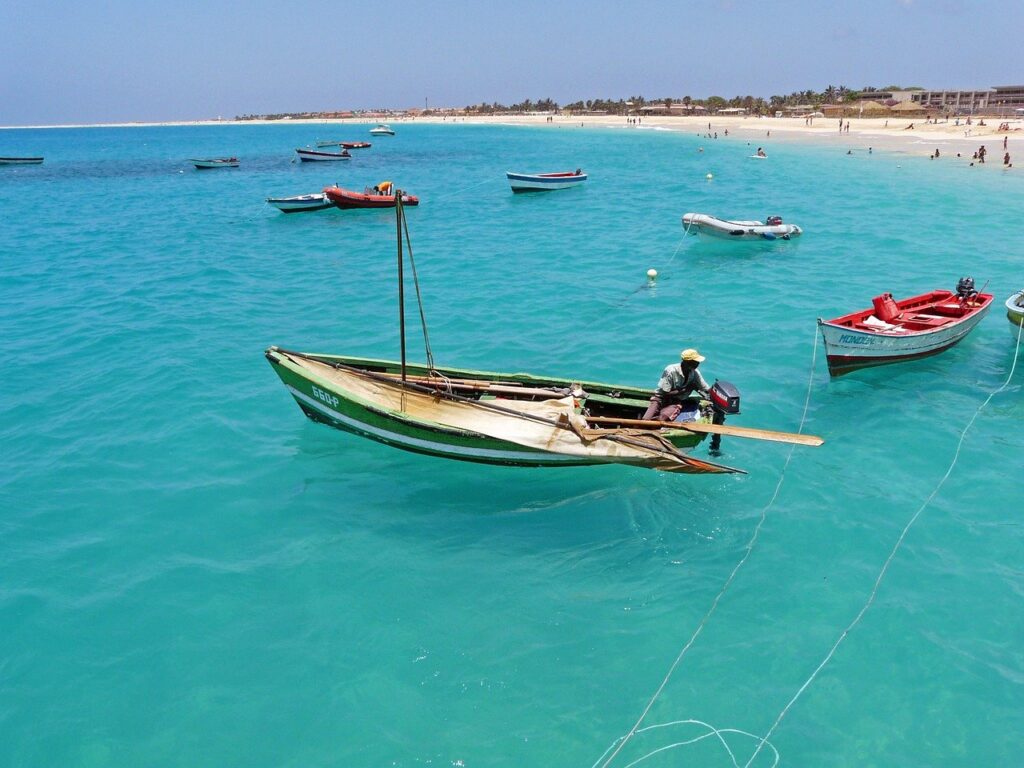 Cabo Verde
Cabo Verde has a little bit of everything: mountains, beaches, seaside villages, green valleys of flowers and sugar cane and volcanic landscapes. In recent years, progress has been made regarding environmental issues; the archipelago earned the UNESCO-Greece Melina Mercouri International Prize for the Safeguarding and Management of Cultural Landscapes, and was named the only African country to attain the SOS award for the highest safety travel ranking.
The Cabo Verde government acted swiftly to contain the virus and protect its people, but the economic blow of the COVID-19 pandemic has still been very high. Tourism accounts for about 25% of the country's GDP and 39% of jobs are sourced from the industry. In the first 10 months of 2020, tourist taxes generated about $3,312 million in revenue, which was a stark comparison to the about $990 million generated during that same period in 2019.
The government worked with hotels and other tourism-related companies to ensure employees were still paid, making sure that those laid off between April and December receive 70% of their income. Tourism slowly opened back up in October with plans to diversify both tourism and trade.
A visit to Cabo Verde helps the country reach its goals and support the nation's ongoing efforts to create an efficient, safe, and sustainable tourism sector. Support local businesses during your visit and don't miss the natural wonders beyond the island beaches!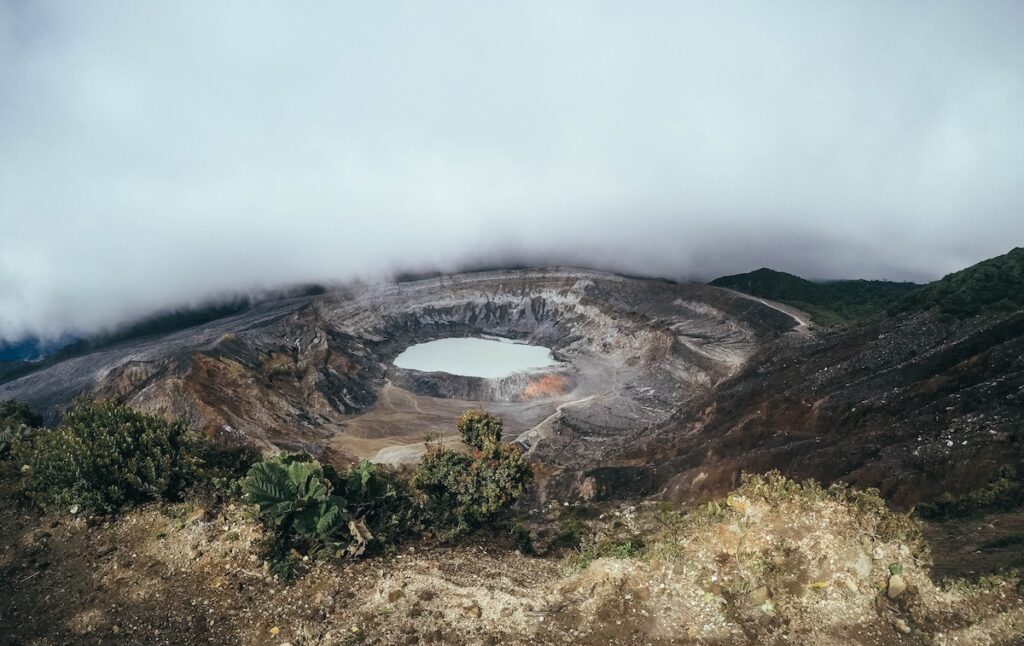 Costa Rica
Costa Rica is known for a lot of beauty: beaches, volcanoes, forests, scuba diving, and biodiversity. This country has long been on every traveler's bucket list, and Costa Rica's commitment to environmental conservation and social services has earned its Ethical Destinations Awards since 2017. Costa Rica also received the UN's highest environmental honor, the Champions of the Earth award, in 2019 for its role in protecting nature and combating climate change.
Costa Rica is the only tropical country to have reversed deforestation, and the country's proven to be a leader in pandemic response after social distancing, immediate lockdowns, the complete closure of its border and a quick move to ban mass gatherings. A state of emergency was declared by the government, closing schools and all non-essential business.
COVID-19 was anticipated before its arrival to the Central American country, with the Health Ministry establishing a contact-tracing protocol in February of last year. Businesses were required to adopt specific disinfection measures, and these preemptive measures helped Costa Rica maintain one of the lowest COVID-19 fatality rates in Latin America. Visitors, who meet requirements, returned to the country in November, but the country's tourism industry hasn't been untouched by the pandemic.
With a pandemic response like Costa Rica's, vaccinated visitors should be excited to make a return to the country. The safety of both visitors and locals has been taken into serious consideration, making it one of the most ethical travel destinations in 2021.
Consider staying at this sustainable hotel in Costa Rica when you go.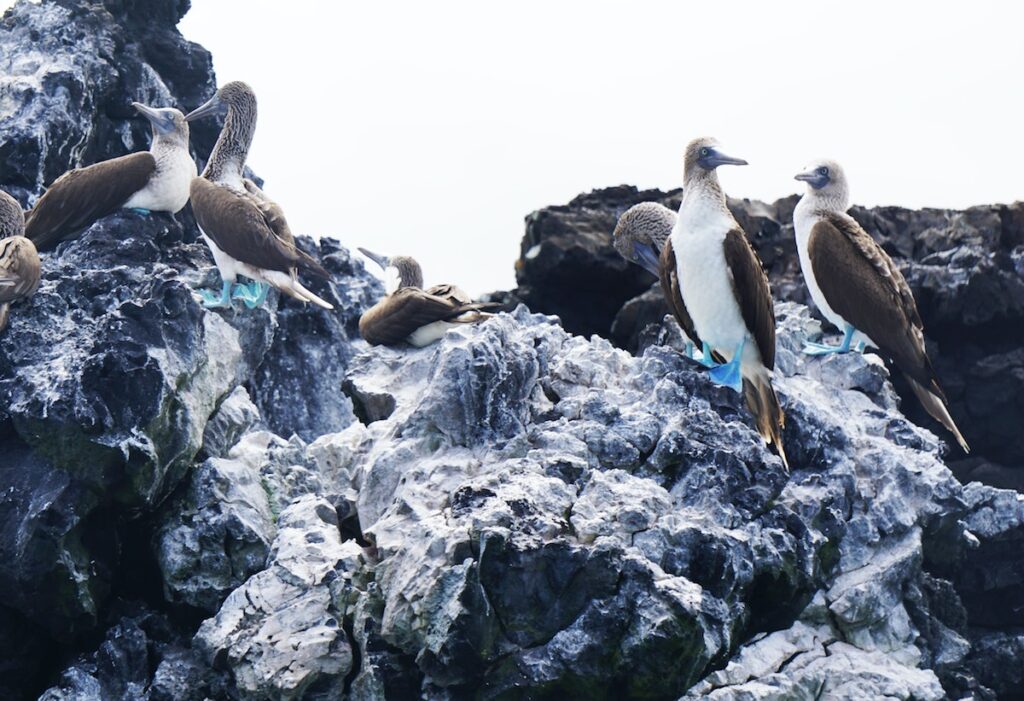 Ecuador
When you think of Ecuador, you probably think of the Galapagos Islands, which is a UNESCO World Heritage site. But, there's much more to the country, such as the colonial centers like Quite, white-sand beaches, Kichwa villages, 17th century churches and monasteries, the Amazon rainforest and Andes mountains.
Ecuador was the first country in South America to feel the impact of COVID-19, and one of the worst in the region when it comes to infections and deaths. Ecuador's most vulnerable like its indigenous population fell victim, mainly because o the structural discrimination in the healthcare system.
The tourism industry in the country is suffering, and the most impacted is the Galapagos, whose economy depends on tourism for 90% of its revenue. The island's isolation increased hardship: there was not a single ventilator to treat COVID patients, and prices of goods increased 40% while many were unemployed. Tourist fees also pay for the preservation, conservation, upkeep, and enforcement of protected areas, affecting the conservation efforts on the island.
Choose a community-based program that benefits the groups weakened by the crisis and with a focus on environmental and conservation issues when visiting mainland Ecuador.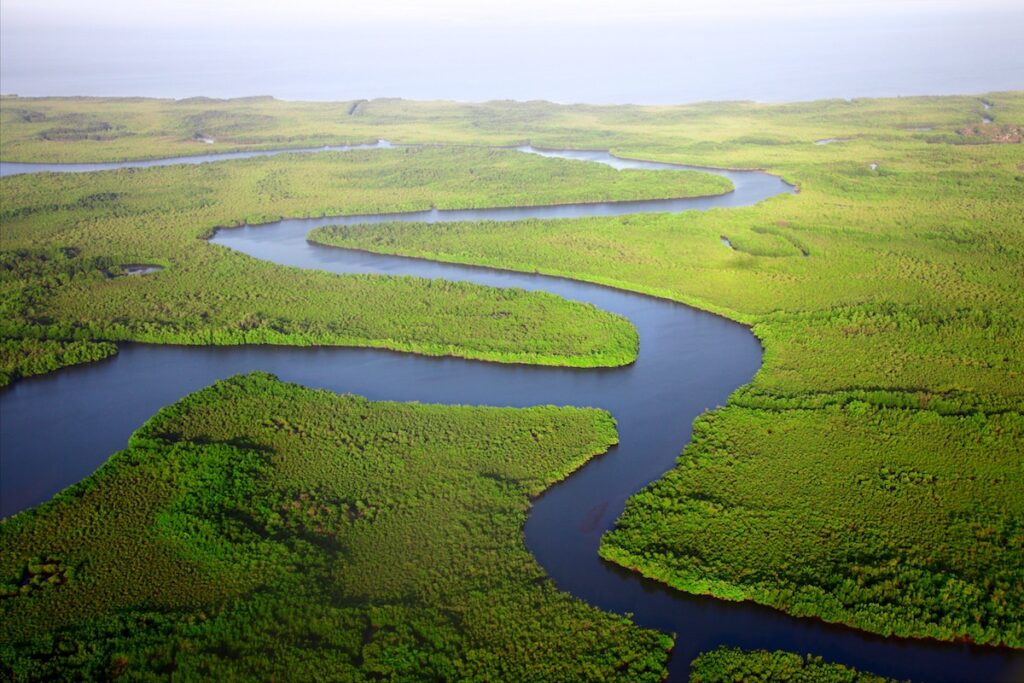 The Gambia
The smallest country on the African continent is The Gambia, featuring golden beaches with palms, lagoons, fishing villages, and wildlife like manatees, hippos, and crocodiles. You can also find the Chimpanzee Rehabilitation Center, which is Africa's longest-running chimp project.
While COVID-19 has not caused a major health crisis on the level of the Americas and Europe in Sub-Saharan countries like The Gambia, but the country couldn't avoid the devastating economical impact because it depends heavily on tourism. Small business owners in the tourism supply chain have been hit the hardest.
Tourists returned to October after a safety measure for hotels was developed, but there has also been the opportunity to change tourism in the country for the better. Such opportunities include developing alternatives to all-inclusive beach holidays, while creating a more sustainable tourism economy, reducing poverty in rural areas and extending the tourist season.
The positive change in Gambian tourism is a perfect reason to add it to your list when the time to travel is right, and you can also take a chance to discover the natural and cultural heritage and the country. The health system is fragile, meaning that vaccines for locals may be awhile away.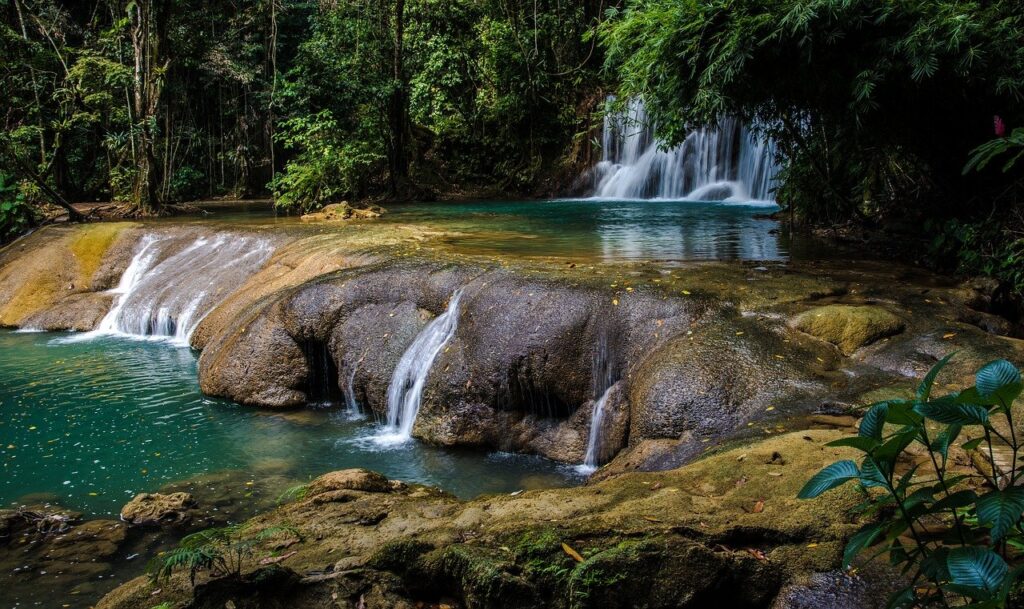 Jamaica
Year-round sunshine, white-sand beaches, mountains, rainforest, gardens of coral— it all sounds like a dream, right? That dream becomes a reality in Jamaica, the home of world-renowned reggae music and some of the best coffee.
Located in the Caribbean, Jamaica is one of the countries most economically impacted due to the pandemic. The UN Conference on Trade and Development projects Jamaica as the most pandemic-affected country worldwide and an estimated 11% is expected to be lost of its GDP.
Even with an increased unemployment of skilled and unskilled workers, the country has been recognized for its management of the pandemic. Jamaica was one of the earliest Caribbean nations to reopen its borders to tourists in June, and the government developed strict safety protocols like a tourist corridor to the resort areas to minimize contact with local populations.
Current efforts are rethinking Jamaica's relationship with tourism to tackle the downsides of overtourism with a reduction of cheap tourism and mega cruise ship visits. On your next visit, find a small, locally-run hotel and spend your money at local businesses to help further these efforts. If you choose a cruise, pick a small-scale, environmentally conscious one that contributes to the local economy.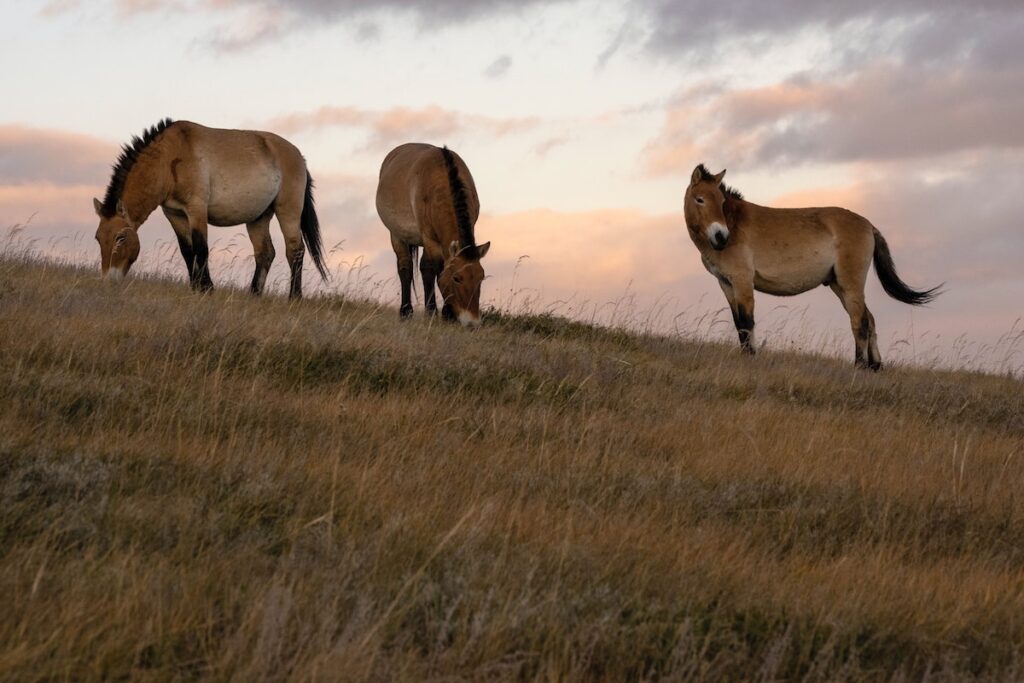 Mongolia
Mongolia is an adventure destination landlocked between Russia and China where travelers can experience a vast expanse of untouched landscape. Camels, horses, and nomads make up the sprawling land, and legends of Genghis Khan echo through the natural wonders.
Fewer than 1,000 cases and no fatalities to date have been attributed to COVID-19 since the beginning of the pandemic last year. The World Health Organization even produced a documentary about the country's response to the pandemic, and the diligence of citizens in complying with directives and requirements has helped the response be successful.
Containing COVID-19 has been a success for Mongolia, but the economy and population has suffered. Thousands of citizens are stranded abroad, and this year Mongolia's GDP is set to fall 9.7%, which is devastating following a decade of positive economic growth. Foreign travel restrictions have plummeted hospitality and tourism revenue streams, but increased borrowing amid reducing exports could make recovering from socioeconomic impacts of the pandemic difficult.
In partnership with the International Federation of Red Cross, The Mongolian Red Cross has provided food and hygiene parcels to families impacted the most while also providing face masks, hygiene training and information sessions.
Vaccinations that are shown to stop the spread of the virus will be key for visitors wanting to visit Mongolia. A return of tourists will help revive Mongolia's economy and tourism industry. When you visit, hire local drivers to take you through the wild landscape, stay in ger camps and share meals with nomadic families. There are so many enriching experiences to help Mongolia communities and enhance your experience.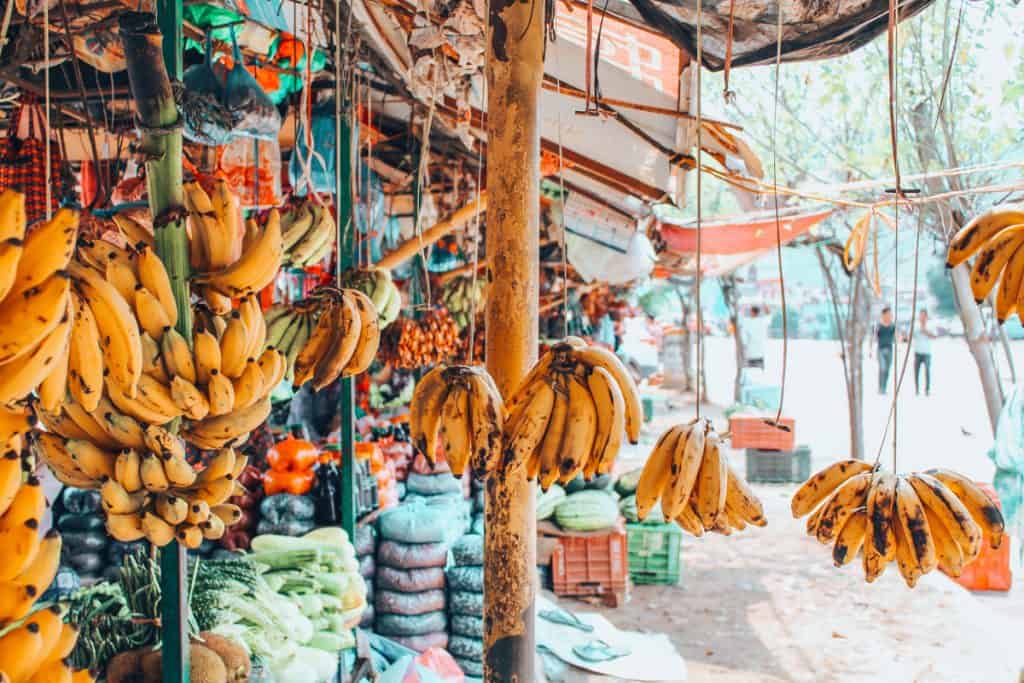 Nepal
Temples, villages, and wildlife await the tourist who ventures to Nepal. This country is home to Sagarmatha (Mount Everest) and a diverse landscape awaits you with the Himalayas in the north and the plains and forests in the south.
A serious lockdown began in March in Nepal, and a slow rise of confirmed COVID-19 cases made the country an outlier to the rest of South Asia. Migrant workers returned home, Nepal eased internal travel restrictions and began a phased reopening in June, causing cases to increase more than tenfold. The government was criticized for being more preoccupied with political in-fighting than the pandemic.
As expected, tourism has been impacted greatly. The alpine industry was becoming a lifeline for the country, and last year tourism provided more than $2 billion in revenue and employed a million people. Fewer than 150 climbers arrived in November after the travel ban was lifted, which is stark in comparison to thousands in 2019.
While many have lost their job and the impact on the economy could set the country back years, the environmental impacts could be a silver lining. 2020 may have given Sagarmatha time to regenerate and recover from an excessive amount of foot traffic and human waste. The country may also have the opportunity to think about changes it can make to its mountain tourism industry.
While you may be tempted to join Nepal's limited mountain tourism with strict safety protocols, the fragile medical system and vulnerable population may require tourists to wait until the virus is gone to visit safely.
See all of our Nepal content.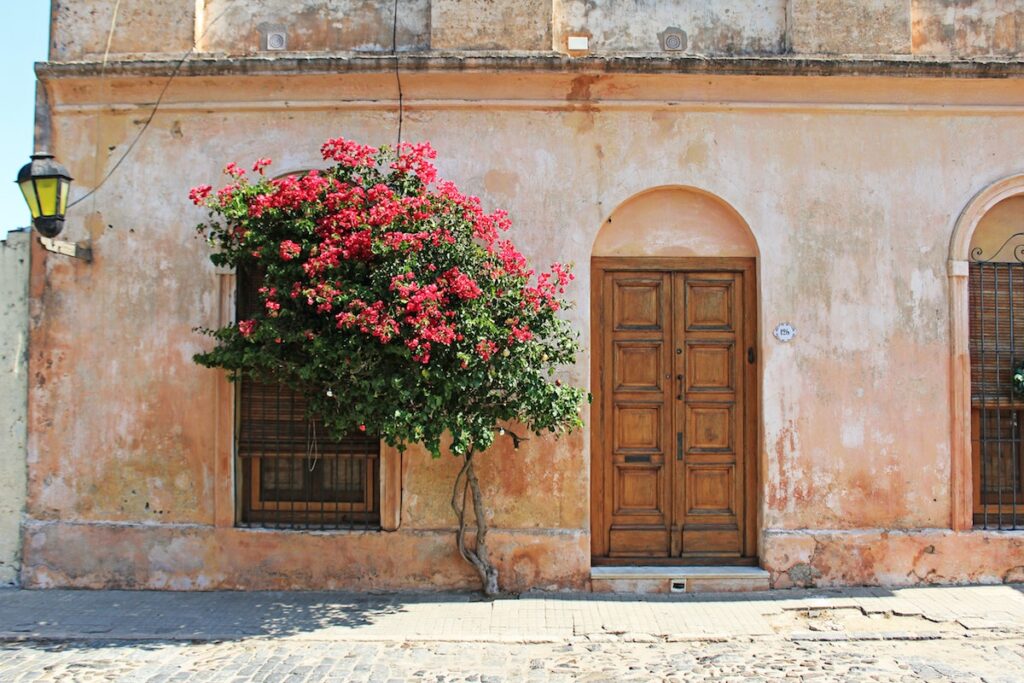 Uruguay
Uruguay has a lot to offer an ethical traveler: mile-long beaches, a flourishing wine industry, hot springs, and meadows. In a region greatly impacted by the virus, Uruguay's swift response made it a positive outlier. When the country's first case was confirmed, cancellations of public events, closed bars, churches, shopping centers, schools, and the border with Brazil all helped.
The country developed its own testing and contagion-tracking technologies to ramp up its diagnostic capacity and shield the country from market shortages. The swift responses also allowed for a high level of social cohesion, public trust in government and stringent public awareness campaigns.
A worrying rise in cases began in Uruguay last October, however, and a close to the borders meant a devastating hit to the tourism relied upon during the summer season of December-February. The president opted to promote domestic tourism by eliminating VAT on hotel and accommodation services and reducing the VAT on catering to 9%.
While it's unclear when it will be best to visit the country again, Uruguay has a history of ethical awareness, making it reason enough to add to your list for travel following the pandemic. Its response and precautions show the value of both locals and tourists.
Latest posts by Kylie Hubbard
(see all)