This post may contain affiliate links, meaning if you book or buy something through one of these links, I may earn a small commission (at no extra cost to you!). Please see my disclosure.
Cooking Our Way Around the World | Russia
As I started my blog in September 2013 and only became vegan in May 2016, there are several non-vegan posts pre-vegan era. As an example of how someone can change their path in life drastically, I have made the decision to leave the posts up even though I am ashamed of them. I hope you will take this example and think on it. Also, see my animal activism page or travel page on ideas for ethical animal tourism and vegan food around the world. My inbox is always open should you have questions about changing your lifestyle to better serve animals, our planet, and your own health.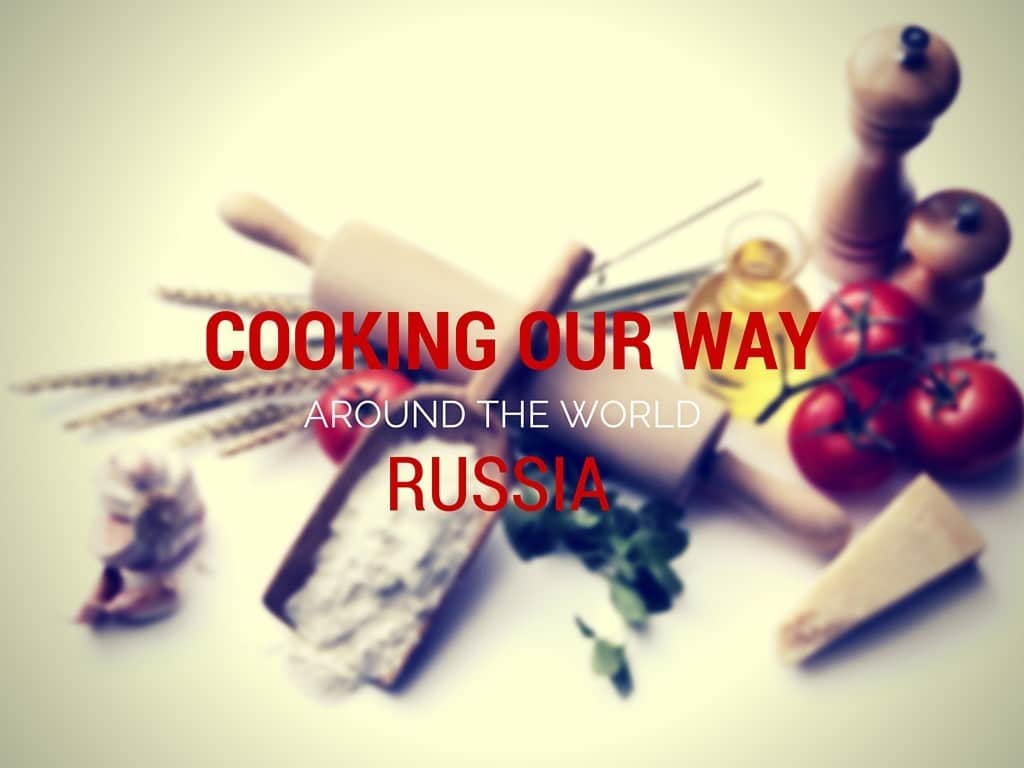 Planning my Russian meal was the biggest headache of all so far. Nothing was just making me so "Yes! I want to make that!"
Except for Pumpkin Olad'yi, or Russian pancakes. I found them on Global Table Adventure and I really wanted to try them. The only thing is, I had to figure out what else to make with them to complete Russian breakfast…for dinner.
After much searching and searching, I decided to do the olad'yi topped with honey and berries, sausage (a common breakfast item), Russian rye bread and Russian tea.
Sadly, I did not get any pictures taken with my camera. I realized a little too late that my battery was dead.
Russian Menu :
Sausages – nothing special about the sausages
What did I like most about this meal?
Olad'yi. Pancakes. Pancakes with honey and berries. I may never eat pancakes with syrup again and that's saying a lot. I loved the honey, berries and pancakes combination way more than I ever expected.
Tea. Russians are big tea drinkers and it is very common to add jam to their tea. I thought I would find this weird. I like jam but I'm weird but I actually liked it. I picked orange marmalade for my jam because I'm fancy.
What did I like least about this meal?
Well, the bread. But, only because I never got it made. I thought that I was amazing and could make the bread without a mixer or bread machine. I tried, really really hard but I just couldn't get mixed correctly. Then, I sent Kaleb to the store to buy rye bread but he returned empty handed. So, no bread.
Hard to find ingredients
Not applicable in this case!
давайте есть 🙂
What is your favorite Russian food?
Up next is…Cameroon!
Latest posts by Ashley Hubbard
(see all)