This post may contain affiliate links, meaning if you book or buy something through one of these links, I may earn a small commission (at no extra cost to you!). Please see my disclosure.
There's not much that calls to us more than the ocean and, by default, the beach. These captivating and funny beach quotes really portray everything we love about it.
Just like the tides that ebb and flow, these words carry an enchanting power to sweep you away to distant horizons, where sun-kissed days and salty breezes ignite an unyielding wanderlust.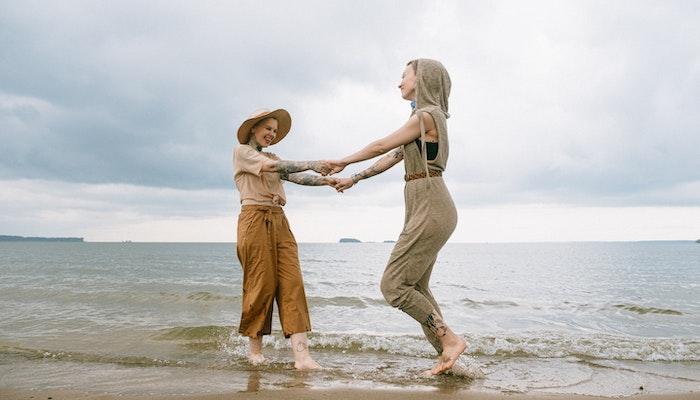 Whether you're a sun-seeker, an adventurer seeking the thrill of the crashing waves, or a dreamer who finds solace in the endless expanse of the ocean, these beach quotes are your passport to a world of sandy wonder.
Best Beach Quotes
1."I read and walked for miles at night along the beach, writing bad blank verse and searching endlessly for someone wonderful who would step out of the darkness and change my life. It never crossed my mind that that person could be me." – Anna Quindlen
"2. There's nothing more beautiful than the way the ocean refuses to stop kissing the shoreline, no matter how many times it's sent away." – Sarah Kay
3. "Smell the sea and feel the sky. Let your soul and spirit fly." – Van Morrison
4. "Every time I stand before a beautiful beach, its waves seem to whisper to me: If you choose the simple things and find joy in nature's simple treasures, life and living need not be so hard." – Psyche Roxas-Mendoza
5. "For whatever we lose (like a you or a me), it's always ourselves we find in the sea." – E.E. Cummings
6. "You can't stop the waves, but you can learn to surf." – Jon Kabat-Zan
7. "You never really know what's coming. A small wave, or maybe a big one. All you can really do is hope that when it comes, you can surf over it, instead of drown in its monstrosity." – Alysha Speer
8. "Like a sandcastle, all is temporary. Build it, tend it, enjoy it. And when the time comes, let it go." – Jack Kornfield
9. "We ourselves feel that what we are doing is just a drop in the ocean. But the ocean would be less because of that missing drop." – Mother Teresa
10. "Sunset is so marvelous that even the sun itself watches it every day in the reflections of the infinite oceans!" – Mehmet Murat Ildan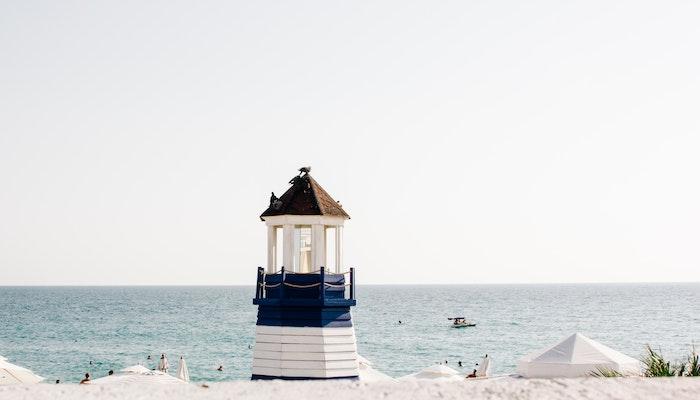 11. "After a visit to the beach, it's hard to believe that we live in a material world." – Pam Shaw
12. "She loves the serene brutality of the ocean, loves the electric power she felt with each breath of wet, briny air." – Holly Black
13. "The ocean stirs the heart, inspires the imagination, and brings eternal joy to the soul." – Robert Wyland
14. "At the beach, life is different. Time doesn't move hour to hour but mood to moment. We live by the currents, plan by the tides, and follow the sun." – Sandy Gingras
15. "We are tied to the ocean. And when we go back to the sea, whether it is to sail or to watch – we are going back from whence we came." – John F. Kennedy
16. "We must free ourselves of the hope that the sea will ever rest. We must learn to sail in high winds." – Aristotle Onassis
17. "I could never stay long enough on the shore; the tang of the untainted, fresh, and free sea air was like a cool, quieting thought." – Helen Keller
18. "When anxious, uneasy, and bad thoughts come, I go to the sea, and the sea drowns them out with its great wide sounds, cleanses me with its noise, and imposes a rhythm upon everything in me that is bewildered and confused." –Rainer Maria Rilke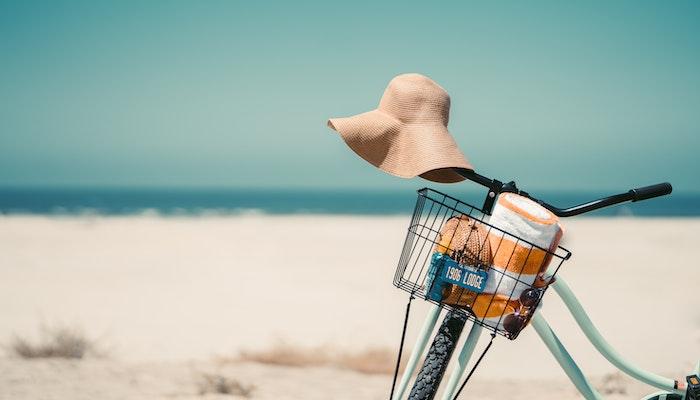 Best Beach Captions For Instagram
19. The beach is calling and I must go.
20. Home is where the anchor drops.
21. When in doubt, paddle out.
22. Saltwater cures all wounds.
23. Me and the ocean: Love at first sight.
24. We dream in colors borrowed from the sea.
25. The days are long, but the years are short.
26. Let the waves hit your feet, and the sand be your seat.
27. Eternity begins and ends with the ocean's tides.
28. I followed my heart, it lead me to the beach.
29. My dreams are made of sand and sea.
30. Smell the sea, Feel the breeze. Hear the ocean be at ease.
31. As endless as the ocean, as timeless as the tides.
32. Life takes you down many paths, but the best ones lead to the beach.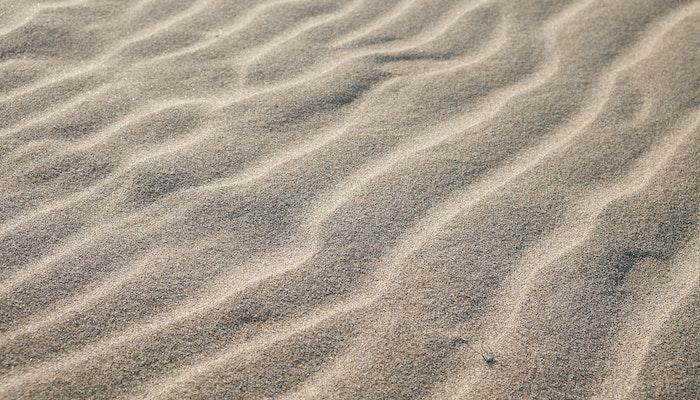 Funny Beach Quotes
33. "A great sunset is like well-controlled arson." – Dean Johnston
34. "Pour me a sunset, kill the night, and I promise to drink with you forever." – William C. Hannan
35. "If there's heaven for me, I'm sure it has a beach attached to it." – Jimmy Buffett
36. "I like anywhere with a beach. A beach and warm weather is all I really need." – Rob Gronkowski
37. "A pool just isn't the same as the ocean. It has no energy. No life." – Linda Gerber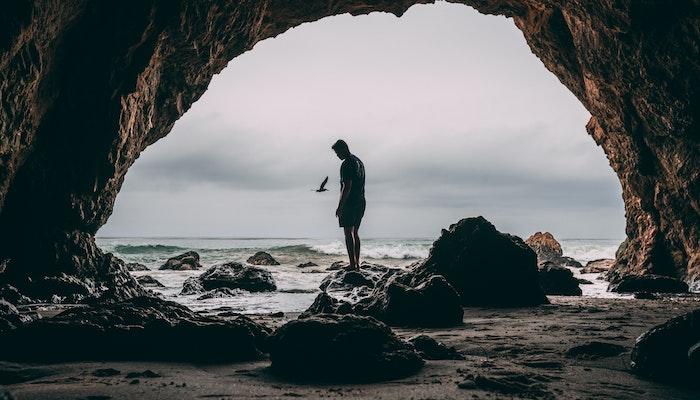 Funny Beach Captions For Instagram
38. If There's a Will, There's a Wave.
39. Eat. Beach. Sleep. Repeat.
40. Happiness comes in waves.
41. Girls just want to have sun.
42. You, Me, and the Sea.
43. Life's a beach.
44. Sea la vie.
45. How to have a beach body: 1. Have a body 2. Go to the beach.
46. Set your clock to beach time.
47. Gone to the beach. Be back never.
48. Getting my daily dose of Vitamin Sea
49. Happy as a clam!
50. I'm not salty… I just have resting beach face.
51. Long time no sea.
52. The only BS I need in my life is: Beach and Sunshine.
53. If you need to reach me, call me on my shell phone.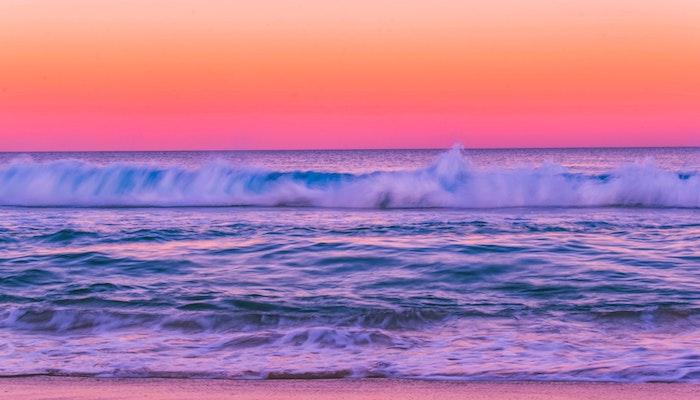 Short Beach Quotes
54. "Live in the sunshine, swim the sea, drink the wild air." – Ralph Waldo Emerson
55. "I look my best when I'm totally free, on holiday, walking on the beach." –Rosamund Pike
56. "On the beach, you can live in bliss." – Dennis Wilson
57. "The sea, once it casts its spell, holds one in its net of wonder forever." – Jacques Yves Cousteau
58. "The ocean makes me feel really small and it makes me put my whole life into perspective." – Beyoncé
59. "The waves of the sea help me get back to me." – Jill Davis
60. "The cure for anything is saltwater – sweat, tears, or the sea." – Kate Blixen
61. "Writers begin with a grain of sand, and then create a beach." – Robert Black
62. "Individually we are one drop. Together we are an ocean." – Ryunosuke Satoro
63. "The sky broke like an egg into full sunset and the water caught fire." – Pamela Hansford Johnson
64. "The sea lives in every one of us." – Robert Wyland
65. "To go out with the setting sun on an empty beach is to truly embrace your solitude." – Jeanne Moreau
66. "I want to run the beach's length, because it never ends." – Deborah Ager
67. "Even castles made from sand fall to the ocean." – Jimi Hendrix
68. "To escape and sit quietly on the beach — that's my idea of paradise." – Emilia Wickstead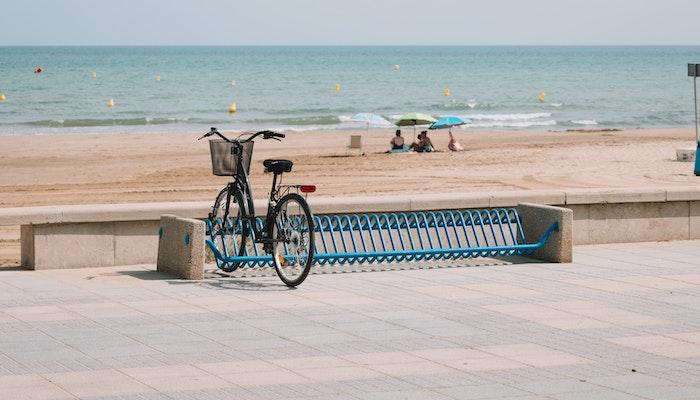 Short Beach Captions For Instagram
69. Life is better in flip-flops.
70. The ocean is my happy place.
71. Go with the flow.
72. Feeling stressed? There's a beach for that.
73. It doesn't matter where you go in life, as long as you go to the beach.
74. I'm a true oceanholic.
75. Life is a beach. I'm just playing in the sand.
76. I wonder if the beach misses me.
77. I wish that Beach Therapy was covered by my health insurance.
78. Live by the sea. Love by the moon.
79. Dreams are made of sand and sunsets.
Latest posts by Ashley Hubbard
(see all)