This post may contain affiliate links, meaning if you book or buy something through one of these links, I may earn a small commission (at no extra cost to you!). Please see my disclosure.
Whether we are hiking through majestic mountain ranges, trekking across vast wilderness areas, or wandering through dense forests, the experience of backpacking is one that is hard to put into words. That's where backpacking quotes come in.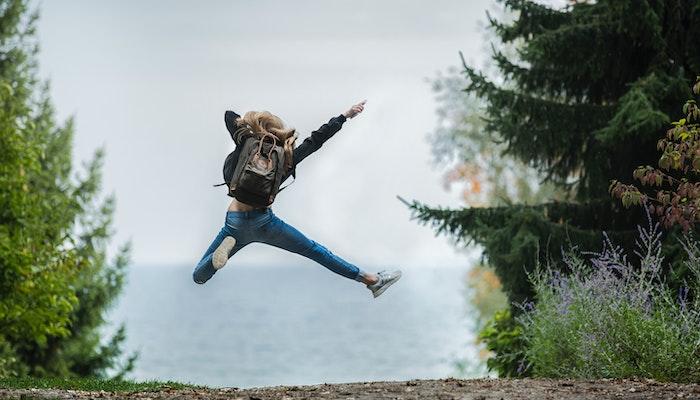 Backpacking quotes capture the essence of the backpacking experience, the sense of freedom, adventure, and connection with nature that we feel when we are out on the trail.
They inspire us to venture out of our comfort zones, explore new places, and embrace the challenges and rewards of the backpacking lifestyle.
We will explore some of the best quotes about backpacking from some of the world's most renowned writers, adventurers, and explorers.
From John Muir's profound insights on the beauty of the natural world to Cheryl Strayed's reflections on the transformative power of backpacking, these quotes offer a glimpse into the rich and inspiring world of backpacking.
So whether you are an experienced backpacker or just starting out on your first adventure, these quotes will inspire and uplift you as you explore the world around you.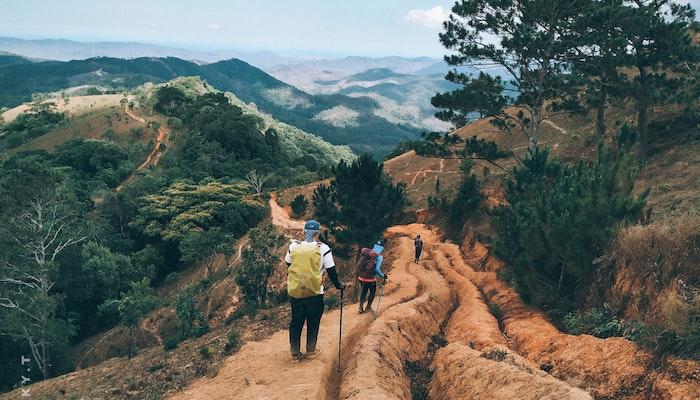 Short Backpacking Quotes
1. "Not all those who wander are lost." – J.R.R. Tolkien
2. "Don't be scared to walk alone. Don't be scared to like it." – John Mayer
3. "Backpacking is the art of knowing what not to take." – Sheridan Anderson
4. "A walk in nature walks the soul back home." – Mary Davis
5. "Wherever you go becomes a part of you somehow." – Anita Desai
6. "I am never happier than when I am alone in a foreign city; it is as if I had become invisible." – Storm Jameson
7. "I don't know where I'm going, but I promise it won't be boring." – David Bowie
8. "Say yes, and you'll figure it out afterwards." – Mandy Hale
9. "See the world. It's more fantastic than any dream." – Ray Bradbury
10. "You might be poor on money, but rich on life" – Kasper Raunholst
11. "Live, travel, adventure, bless, and don't be sorry." – Jack Kerouac
12. "The biggest adventure you can take is to live the life of your dreams." – Oprah Winfrey
13. "If it scares you, it might be a good thing to try." – Seth Godin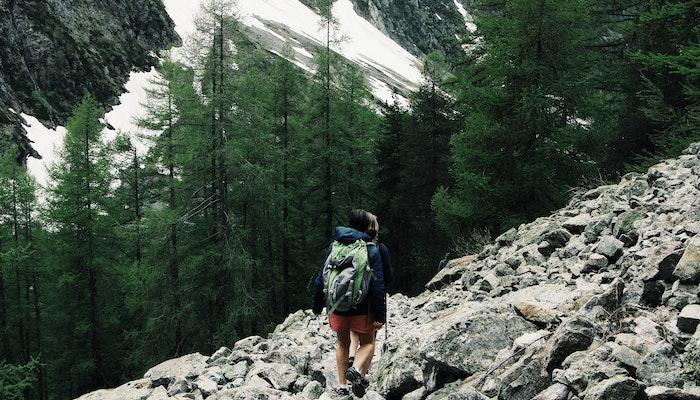 14. "I travel not to go anywhere, but to go. I travel for travel's sake. The great affair is to move." – Robert Stevenson
15. "A good traveler has no fixed plans and is not intent on arriving" – Lao Tzu
16. "A journey is best measured in friends, rather than miles." – Tim Cahill
17. "If we were meant to stay in one place, we'd have roots instead of feet." – Rachel Wolchin
18. "The traveler sees what he sees. The tourist sees what he has come to see." – G.K. Chesterton
19. "Travel like Gandhi, with simple clothes, open eyes, and an uncluttered mind." – Rick Steves
20. "I like different places. I like any places that isn't here." – Edna Ferber
21. "I'm gonna tell my momma that I'm a traveler. I'm gonna follow the sun." – Parov Stelar
22. "Tourists don't know where they've been, travelers don't know where they're going." – Paul Theroux
23. "No place is ever as bad as they tell you it is going to be." – Chuck Thompson
24. "I dislike feeling at home when I am abroad." – George Bernard Shaw
25. "Life is either a daring adventure or nothing." – Helen Keller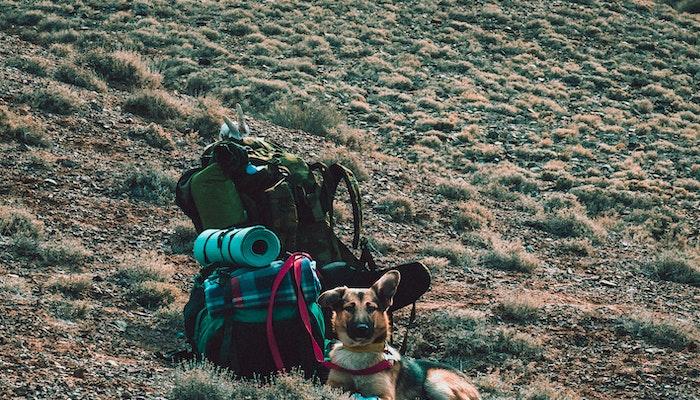 Funny Quotes About Backpacking
26. "I just travel the world with my backpack and my cameras and a bunch of Clif bars." – Henry Rollins
27. "Everything you own must be able to fit inside one suitcase; then your mind might be free." – Charles Bukowski
28. "Adventure without risk is Disneyland." – Doug Coupland
29. "When traveling with someone, take large doses of patience and tolerance with your morning coffee." – Helen Hayes
30. "That's the difference between backpackers and holidaymakers. The former can't help but invite hassle whilst the latter pay to escape it." – Harry Whitewolf
31. "If at some point you don't ask yourself, 'What have I gotten myself into?' then you're not doing it right." – Roland Gau
32. "Traveling- it leaves you speechless, and then you won't shut up about it." – Ibn Battuta
33. "Life is an adventure, it's not a package tour." – Eckhart Tolle
34. "I travel light; as light, that is, as a man can travel who will still carry his body around because of its sentimental value." – Christopher Fry
35. "If you think adventure is dangerous, try routine; it is lethal." – Paulo Coelho
36. "You may say I'm a dreamer, but I'm not the only one." – John Lennon, "Imagine"
37. "Traveling is like flirting with life. It's like saying, "I would stay and love you, but I have to go; this is my station." – Lisa St. Aubin de Teran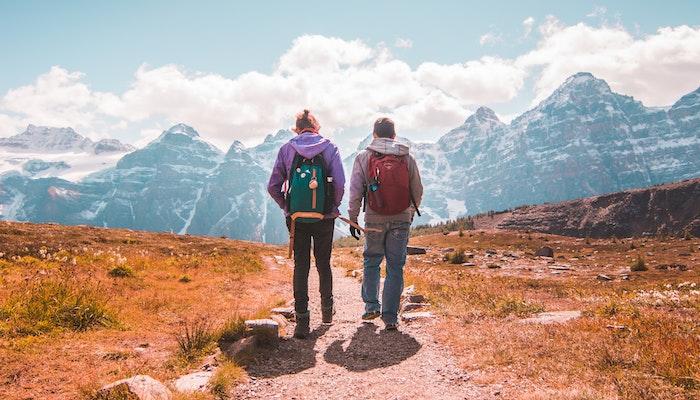 Inspirational Backpacking Quotes
38. "No one realizes how beautiful it is to travel until he comes home and rests his head on his old, familiar pillow." – Lin Yutang
39. "Leave home, leave the country, leave the familiar. Only then can routine experiences — buying bread, eating vegetables, even saying hello – become new all over again." – Anthony Doerr
40. "Travel isn't always pretty, It isn't always comfortable. Sometimes it hurts, it even breaks your heart. But that's okay. The journey changes you; it should change you. It leaves marks on your memory, on your consciousness, on your heart, and on your body. You take something with you. Hopefully, you leave something good behind." – Anthony Bourdain
41. "Twenty years from now you will be more disappointed by the things that you didn't do than by the ones you did do. So throw off the bowlines. Sail away from the safe harbor. Catch the trade winds in your sails. Explore. Dream. Discover." – Mark Twain
42. "Long-term travel doesn't require a massive bundle of cash; it requires only that we walk through the world in a more deliberate way." – Rolf Potts
Quotes About Backpacking
43. "I beg young people to travel. If you don't have a passport, get one. Take a summer, get a backpack, and go to Delhi, go to Saigon, go to Bangkok, go to Kenya. Have your mind blown. Eat interesting food. Dig some interesting people. Have an adventure. Be careful. Come back and you're going to see your country differently, you're going to see your president differently, no matter who it is. Music, culture, food, water. Your showers will become shorter. You're going to get a sense of what globalization looks like. It's not what Tom Friedman writes about; I'm sorry. You're going to see that global climate change is very real. And that for some people, their day consists of walking 12 miles for four buckets of water. And so there are lessons that you can't get out of a book that are waiting for you at the other end of that flight. A lot of people – Americans and Europeans – come back and go, ohhhhh. And the light bulb goes on." – Henry Rollins
44. "It had nothing to do with gear or footwear or the backpacking fads or philosophies of any particular era or even with getting from point A to point B. It had to do with how it felt to be in the wild." – Cheryl Strayed
45. "I'm a big believer in winging it. I'm a big believer that you're never going to find the perfect city, travel experience or the perfect meal without a constant willingness to experience a bad one. Letting the happy accident happen is what a lot of vacation itineraries miss, I think, and I'm always trying to push people to allow those things to happen rather than stick to some rigid itinerary." – Anthony Bourdain.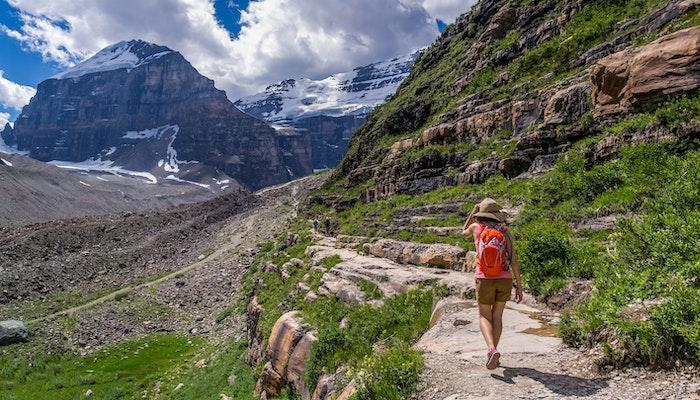 46. "And then there is the most dangerous risk of all – the risk of spending your life not doing what you want on the bet you can buy yourself the freedom to do it later." – Randy Komisar
47. "Travel has a way of stretching the mind. The stretch comes not from travel's immediate rewards, the inevitable myriad new sights, smells and sounds, but with experiencing firsthand how others do differently what we believed to be the right and only way." – Ralph Crawshaw
48. "Perhaps travel cannot prevent bigotry, but by demonstrating that all peoples cry, laugh, eat, worry, and die, it can introduce the idea that if we try and understand each other, we may even become friends." – Maya Angelou
49. "What you've done becomes the judge of what you're going to do – especially in other people's minds. When you're travelling, you are what you are right there and then. People don't have your past to hold against you. No yesterdays on the road." – William Least Heat Moon
50. "To my mind, the greatest reward and luxury of travel is to be able to experience everyday things as if for the first time, to be in a position in which almost nothing is so familiar it is taken for granted." – Bill Bryson
51. "Nobody warned me about this part. When I envisioned my trip, I imagined exciting adventures, exotic locales, a jet-set lifestyle. I never thought grief and doubt would climb into my backpack and come with me. I pictured standing at the top of the Sun Gate, looking down at Machu Picchu, without ever thinking about the steps it would take to get there. This is the curse of wanderlust, when the postcard image becomes a brutal reality." – Maggie Downs
52. "Part of us believes the new car is better because it lasts longer. But, in fact, that's the worst thing about the new car. It will stay around to disappoint you, whereas a trip to Europe is over. It evaporates. It has the good sense to go away, and you are left with nothing but a wonderful memory." – Daniel Gilbert
53. "You lift your head, you're on your way, but really just to be walking, to be out of doors. That's it, that's all, and you're there. Outdoors is our element: the exact sensation of living there." – Frédéric Gros
54. "Wilderness areas are first of all a series of sanctuaries for the primitive arts of wilderness travel, especially canoeing and packing. I suppose some will wish to debate whether it is important to keep these primitive arts alive. I shall not debate it. Either you know it in your bones, or you are very, very old." ― Aldo Leopold
55. "The old school of thought would have you believe that you'd be a fool to take on nature without arming yourself with every conceivable measure of safety and comfort under the sun. But that isn't what being in nature is all about. Rather, it's about feeling free, unbounded, shedding the distractions and barriers of our civilization—not bringing them with us." – Ryel Kestenbaum
Latest posts by Ashley Hubbard
(see all)