This post may contain affiliate links, meaning if you book or buy something through one of these links, I may earn a small commission (at no extra cost to you!). Please see my disclosure.
Headed to the Big Easy? One of these Airbnb New Orleans rentals will offer you a great place to rest after a long day. There's an option, no matter your preference or budget, from contemporary houses to luxurious apartments.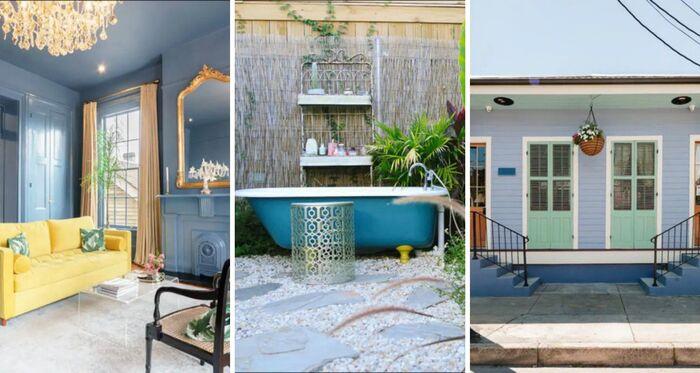 Airbnb New Orleans Options To Rest Your Head After You Hit Bourbon Street
Like many places, New Orleans has an issue with companies and investors buying and renting houses. We've done our best only to choose and recommend private-owned places.
1. Contemporary Airbnb
This modern building has 2 bedrooms, 2.5 bathrooms, a living area, and a kitchen. It sits within walking distance of Crescent Park and has street parking.
Sleeps: 4
Rating: 4.93/5
Cost: $129/night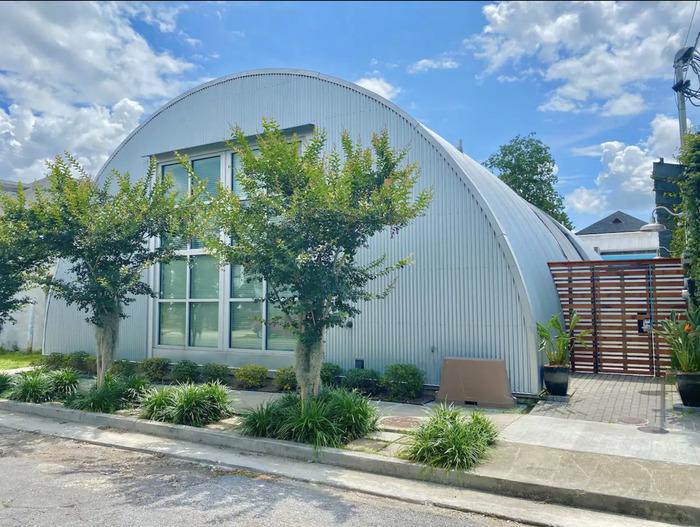 2. Palmetto Loft
Situated in the Algiers Point neighborhood, this rental is minutes away from the historic French Quarter.
You'll also have access to a spacious and gated courtyard and two Schwinn bikes you can use to get around.
Sleeps: 3
Rating: 4.94/5
Cost: $95/night
3. Rustic Studio
Jasmine Station is an old, renovated Mobile Gas Station from the 50s. Sustainability and charm! It works great for a couple on a romantic vacation or a solo traveler.
This rental is located in the historic Algiers Point neighborhood.
Sleeps: 2
Rating: 4.95/5
Cost: $86/night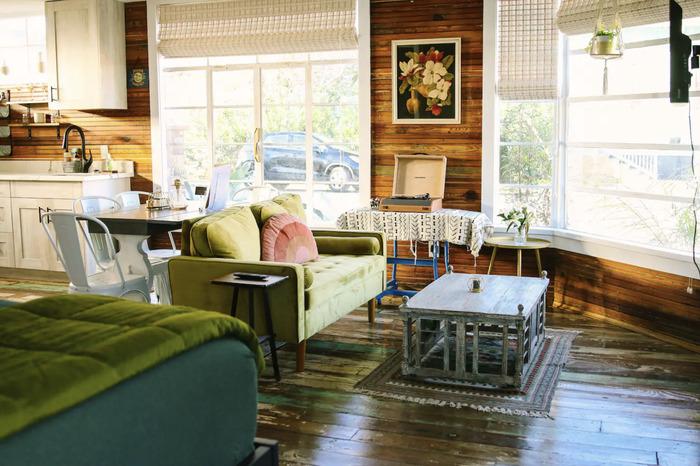 4. Treme Guesthouse
This 650-foot guesthouse is steps away from the French Quarter. It has a private entrance through a luscious garden, and the building is estimated to have been built in 1837.
Sleeps: 2
Rating: 4.99/5
Cost: $140/night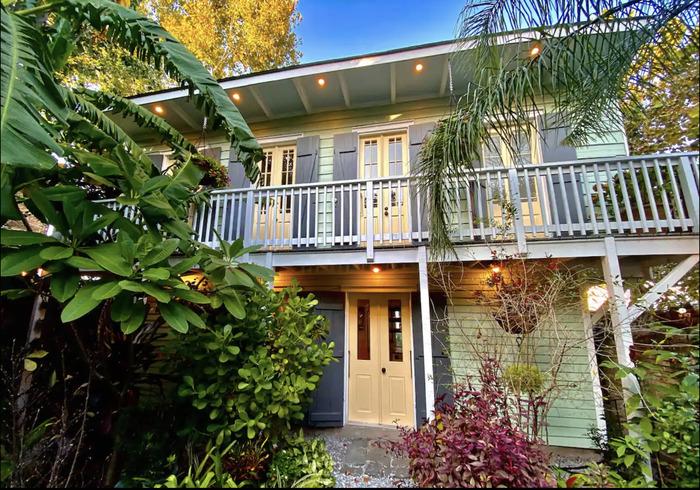 5. Riverside Apartment
This modern-looking apartment is located in one of the city's most iconic warehouses.
Sleeps: 3
Rating: 4.75/5
Cost: $92/night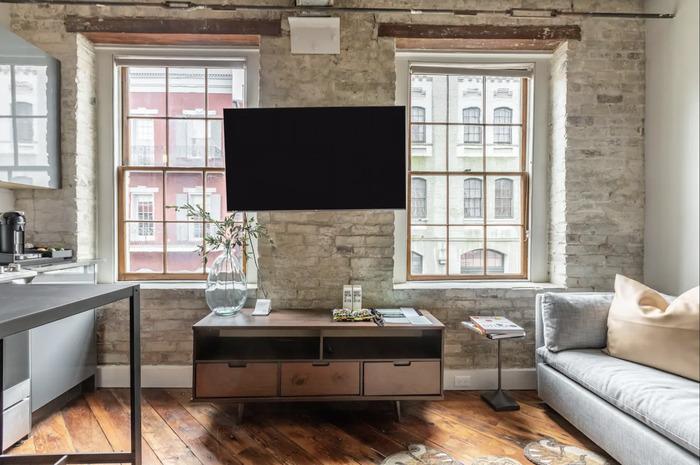 6. Elegant Flat
Looking to stay in the beautiful and historic Lower Garden District? This Victorian apartment dating back to 1875 should do the trick!
Hopefully you'll be able to peel yourself away to explore the city.
Sleeps: 4
Rating: 4.97/5
Cost: $260/night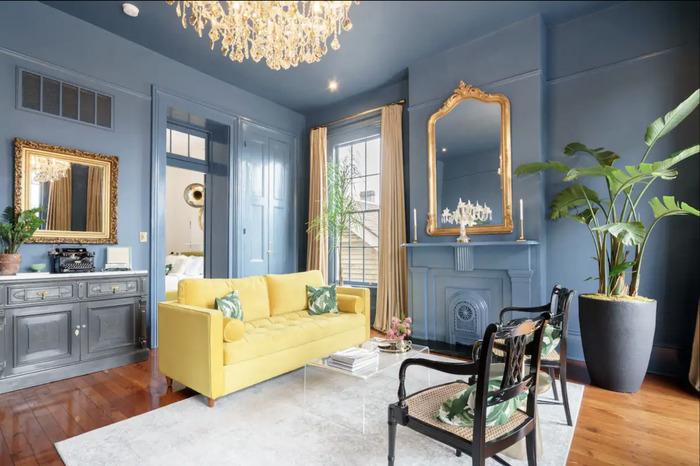 7. Private Library Room
Stay in this private book lover's dream room. It comes with a 60″ TV, mini fridge, private bathroom, and private balcony.
Sleeps: 2
Rating: 4.88/5
Cost: $114/night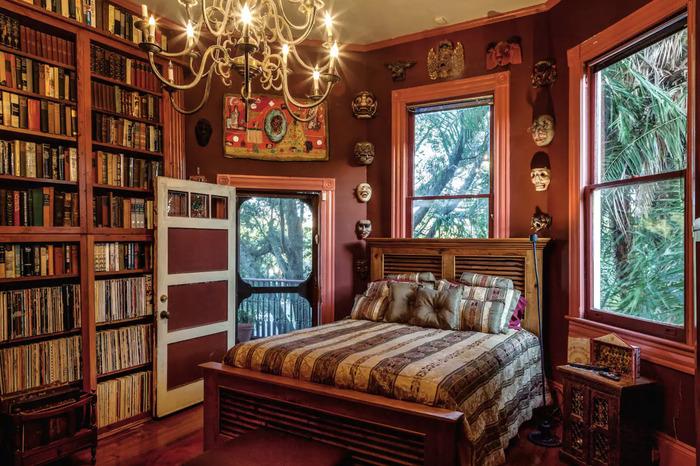 8. Historic Creole Cottage
This 200+-year-old charming cottage was featured in Architectural Digest. Enjoy the on-site saltwater pool and spa.
Sleeps: 6
Rating: 4.92/5
Cost: $512/night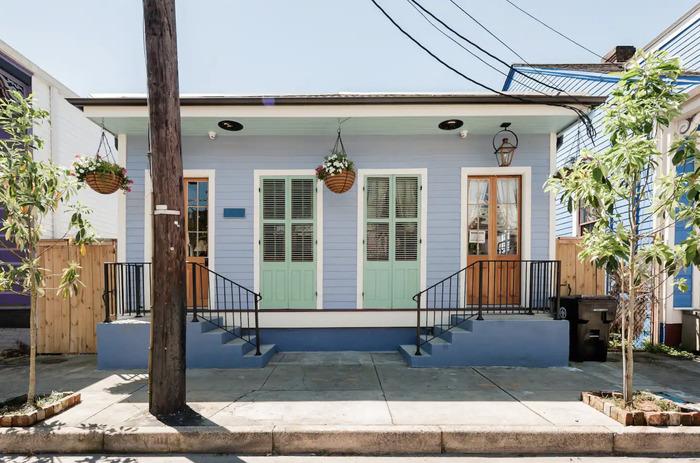 9. French Quarter Mansion
Built in 1820, this home has cathedral ceilings, a claw-foot tub, a dramatic 5-foot chandelier, antique floors, and exposed brick walls. It's also located in the heart of the French Quarter!
Sleeps: 8
Rating: 4.61/5
Cost: $168/night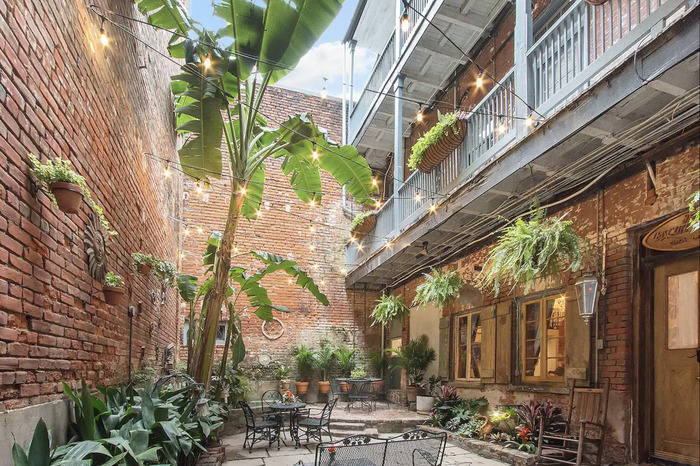 Latest posts by Ashley Hubbard
(see all)