This post may contain affiliate links, meaning if you book or buy something through one of these links, I may earn a small commission (at no extra cost to you!). Please see my disclosure.
   Finding the Wonderland Hotel in the Great Smoky Mountains National Park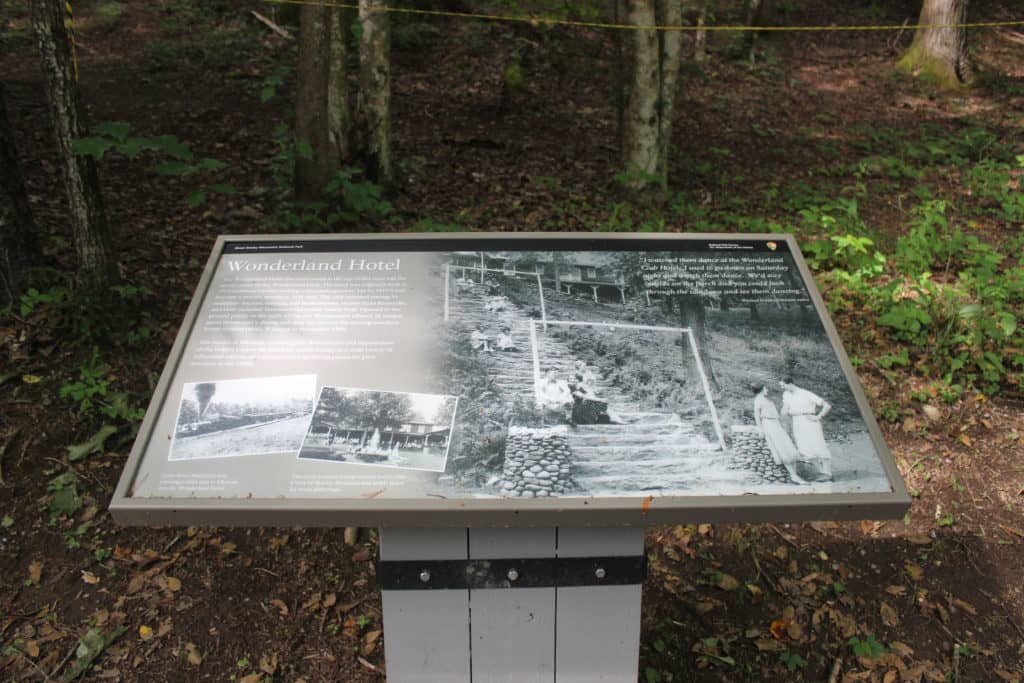 The Great Smoky Mountains will forever be one of my favorite places in the world.  Close to home but always a breathtaking place to visit, it is perfect for when I need to get away but can't go too far.  The park is located in East Tennessee and goes into West North Carolina.  It starts just on the edge of Gatlinburg and Pigeon Forge – what I like to describe as the Vegas of the South.  Gatlinburg is fun to shop, taste moonshine (the legal kind) and have all sorts of fun and weird entertainment but it can get a bit old after a while.  So many people to go to Gatlinburg yet never set foot in one of the best National Parks there is – and it's literally footsteps away.  Don't be that person.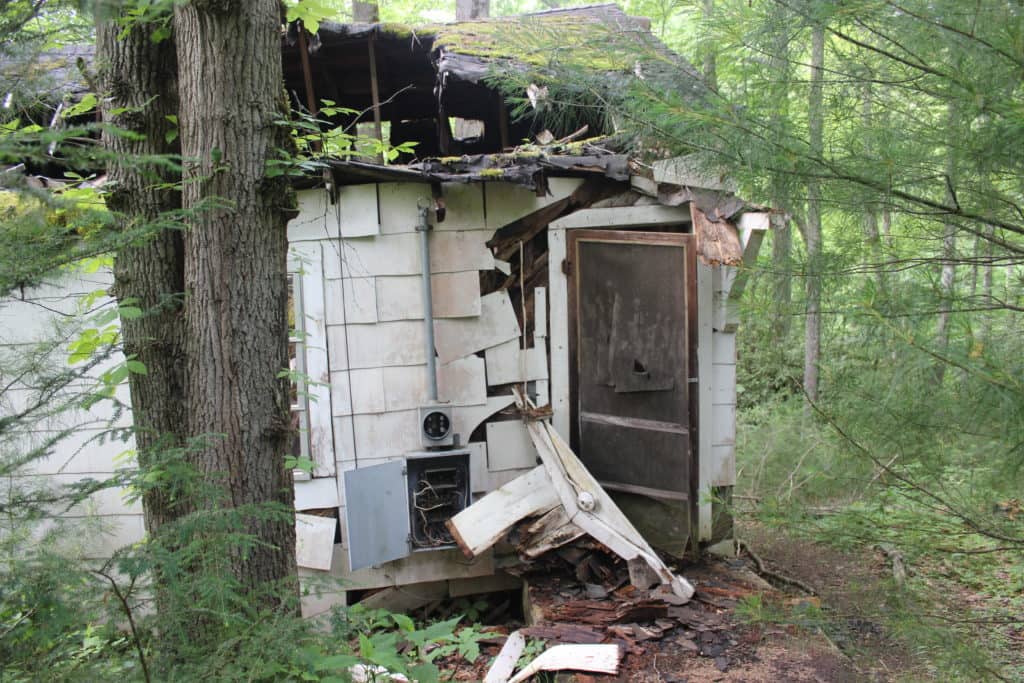 On my last visit to the Smokies – about a month ago – I had one specific purpose – see the synchronous fireflies.  And, oh did I.  But, that's for another post.  While that was my sole purpose for going this trip, I still had to fill my days with things to do and so I really did my best to search out some fun activities that I had never done before.  One of my favorite things to do is explore abandoned places – and this one isn't even considered trespassing!
I briefly read about Wonderland Hotel and knew I wanted to find it – little did I know it was super easy to get to – you just have to know where it is or that it even exists.
The Little River Railroad Company started promoting Elkmont (a mere 2-hour train ride from Knoxville) as a great getaway and thus the Wonderland Hotel was built and opened in 1912 and operated until 1992 when the National Park Service took over.  The hotel was demolished, leaving only the annex which was destroyed by a fire earlier this year – only a few weeks before we visited.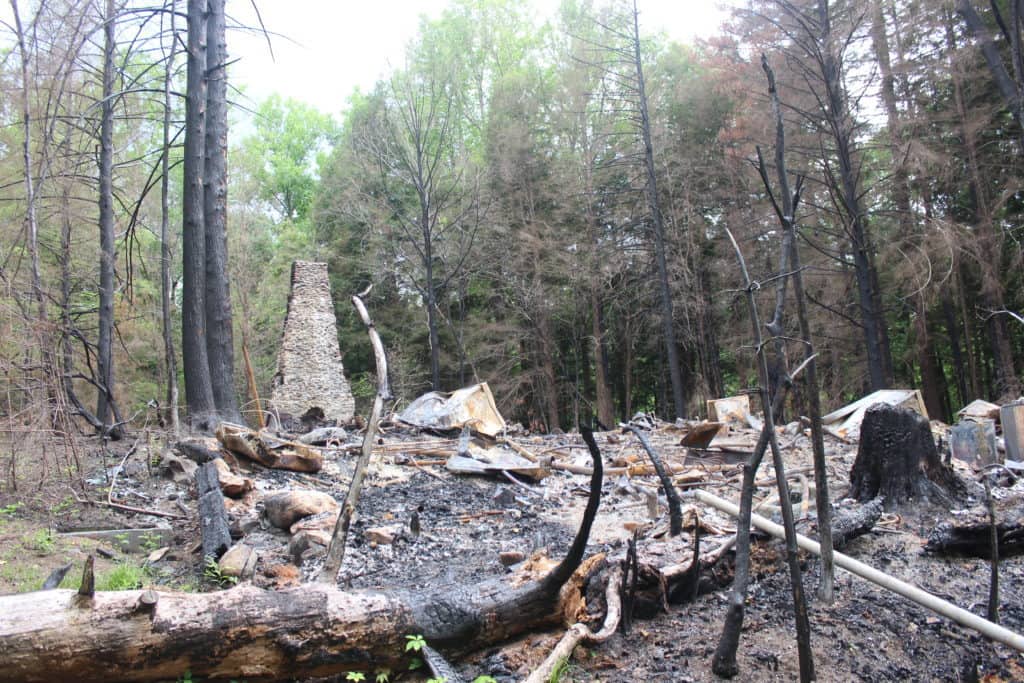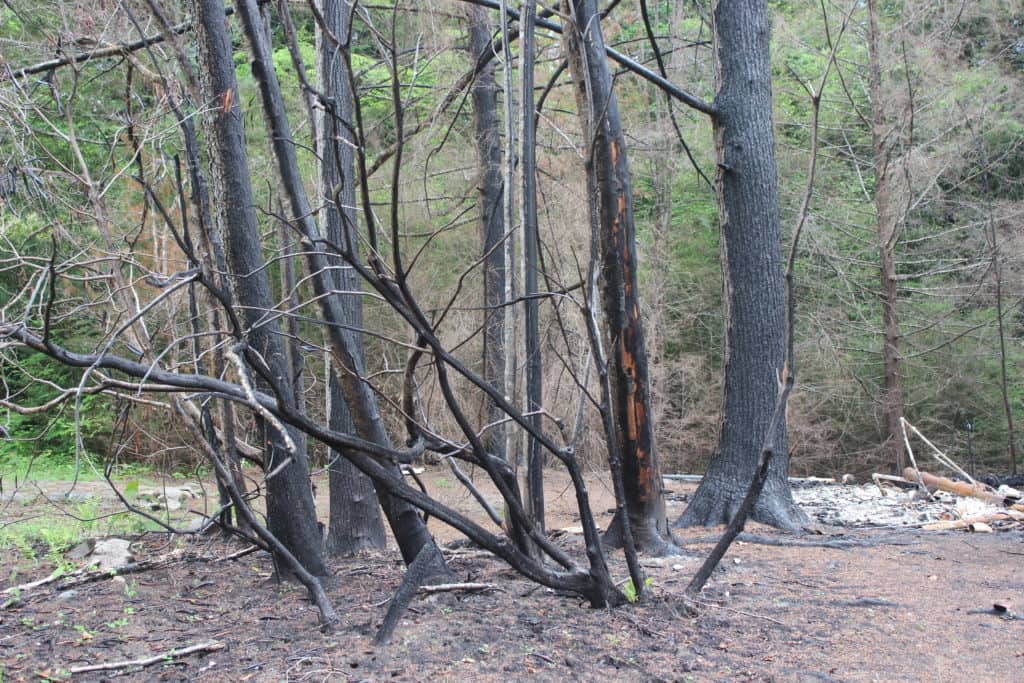 If you continue following the path past the hotel remains, you will find many abandoned summer cabins back here.  I haven't been able to find any definitive information on whether these were rented out by the Wonderland Hotel, if they were individually owned or how that worked.  They are technically open to the public but BE CAREFUL.  The floors are rotted and remember they are sitting on the face of a steep hill.  It won't be pretty if you fall.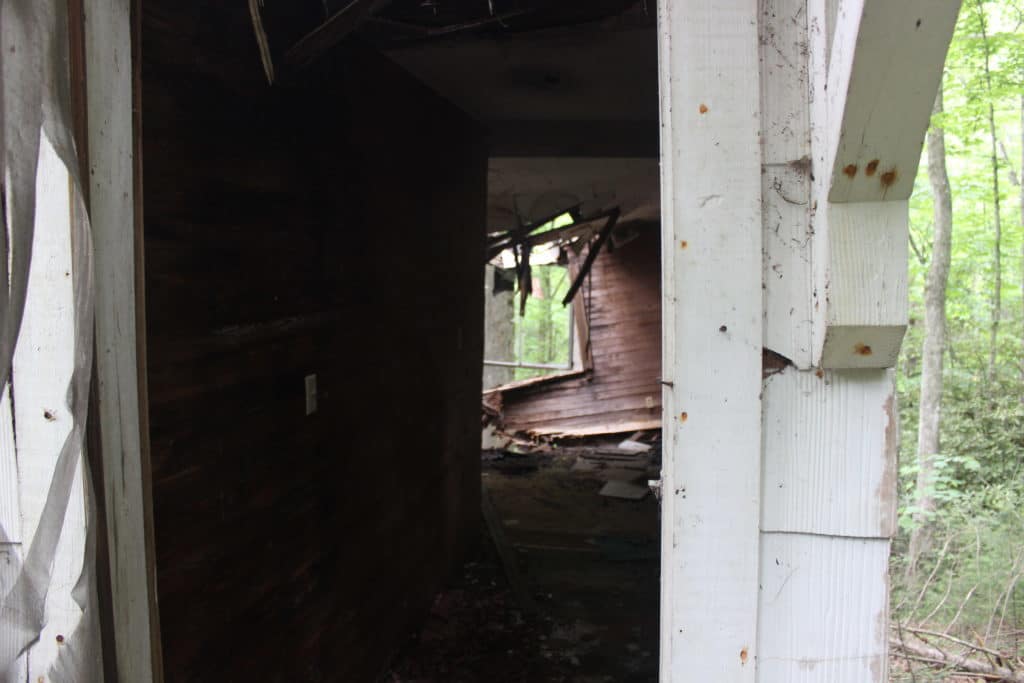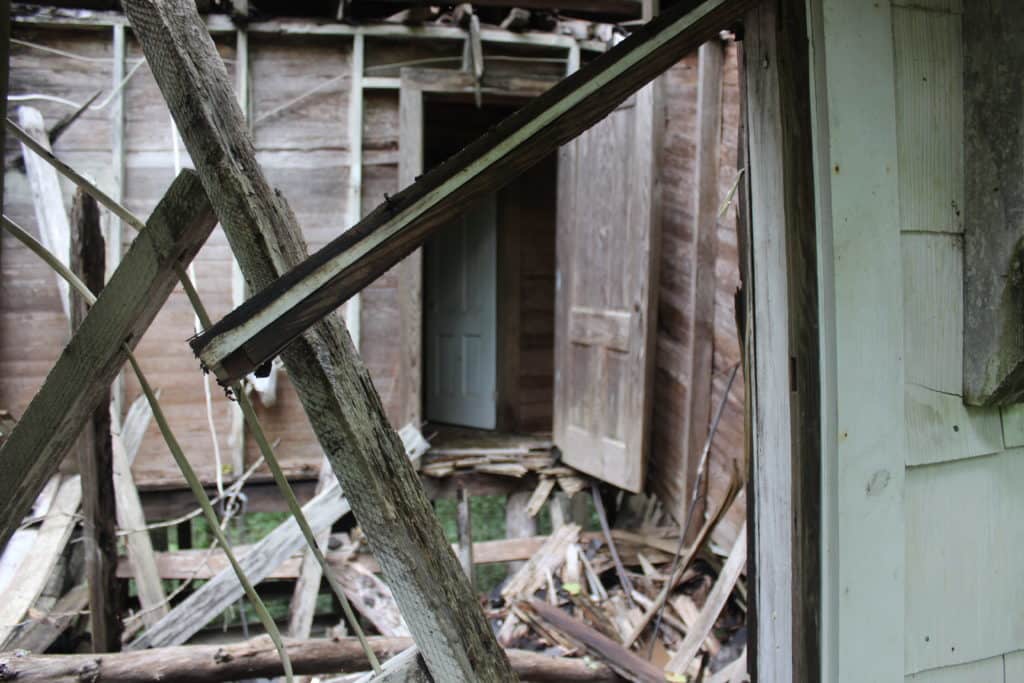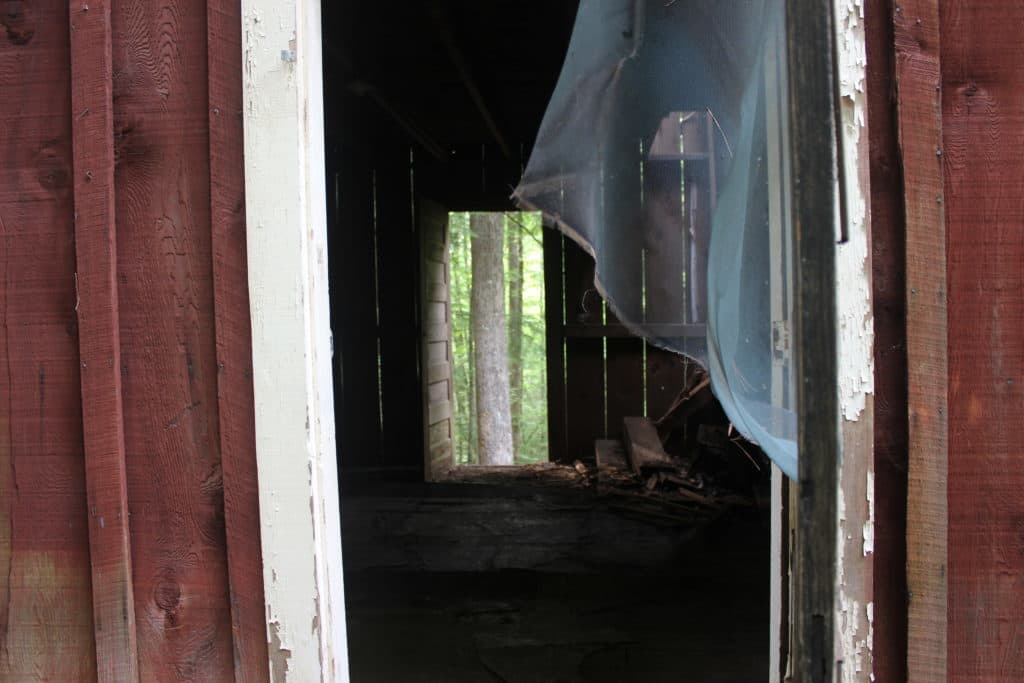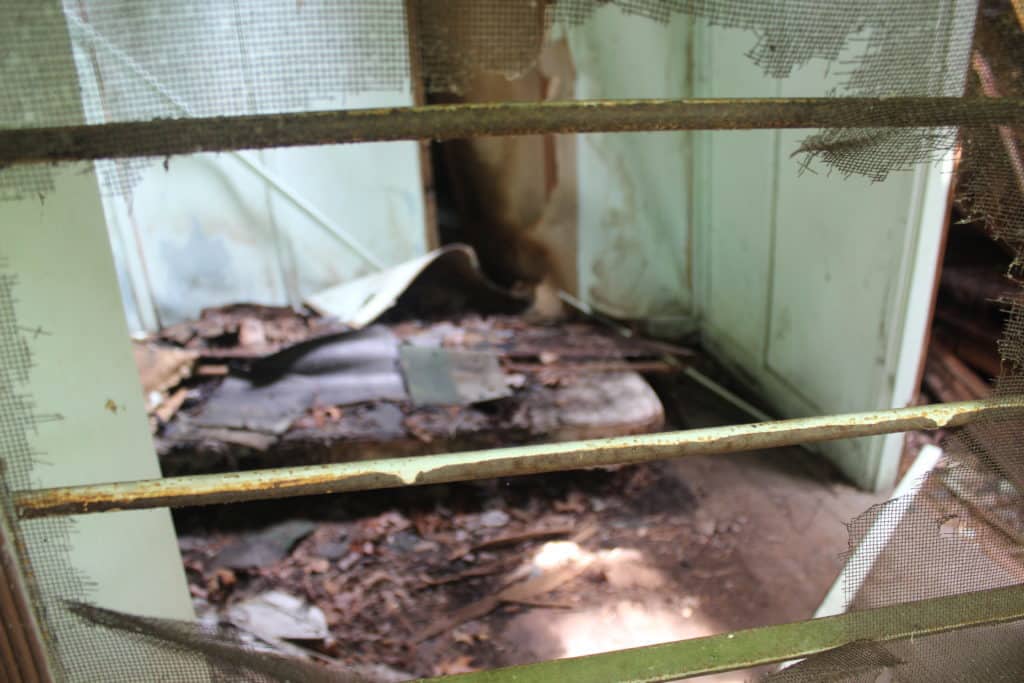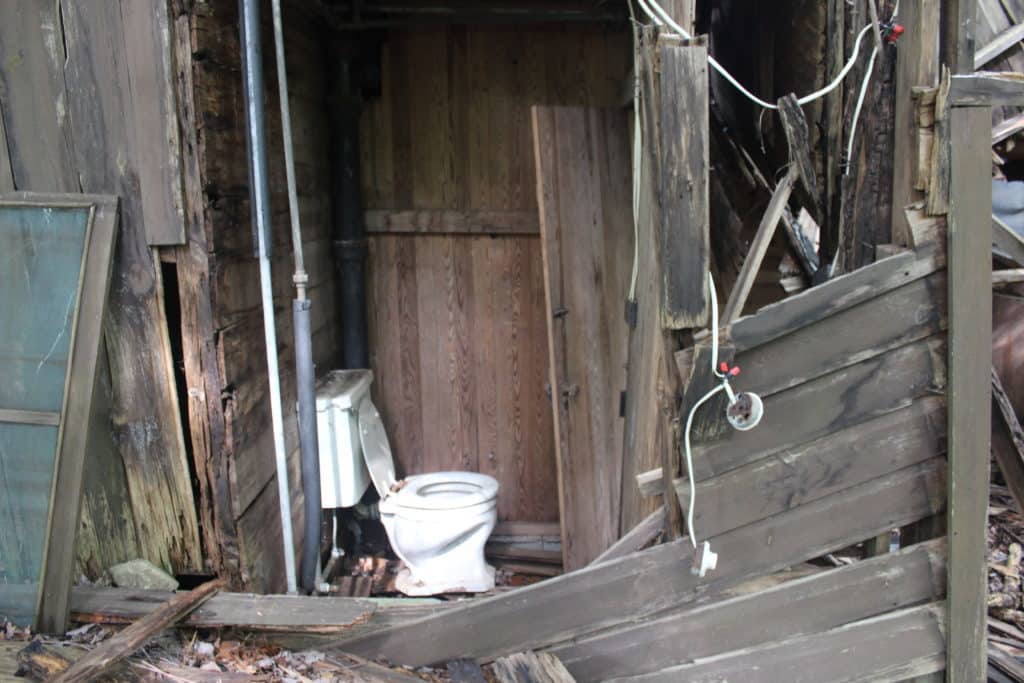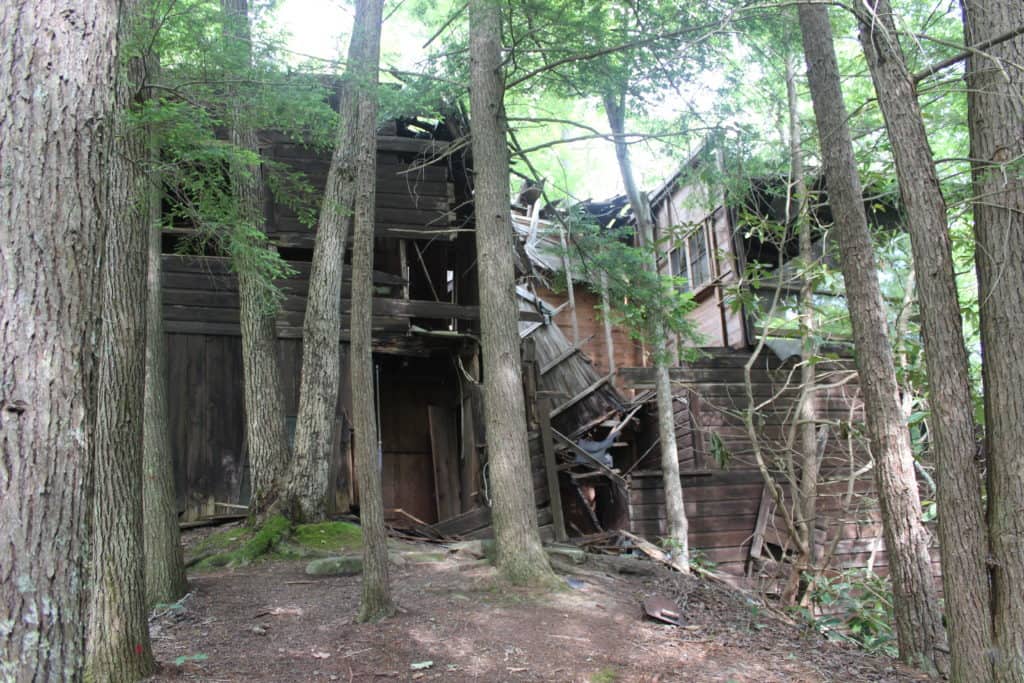 How to Find the Wonderland Hotel:
Follow the main road out of Gatlinburg
Turn right on Little River Road (Sugarland Visitor Center will be on your right)
Follow until Elkmont Road (will see signs for Elkmont Campground)
Follow past an unmarked gravel road
When you see a couple government houses on your right, look immediately left and there is a little pull off.
Park here and follow gravel road up and around hill
Wonderland Hotel remains will be immediately on your right
Keep walking back to find summer cabins
Latest posts by Ashley Hubbard
(see all)