This post may contain affiliate links, meaning if you book or buy something through one of these links, I may earn a small commission (at no extra cost to you!). Please see my disclosure.
Looking for an exciting destination that offers a blend of natural beauty and urban attractions? Look no further than Chattanooga, Tennessee. From the adventurous outdoors to the rich history to the delicious food, there are plenty of things to do in Chattanooga.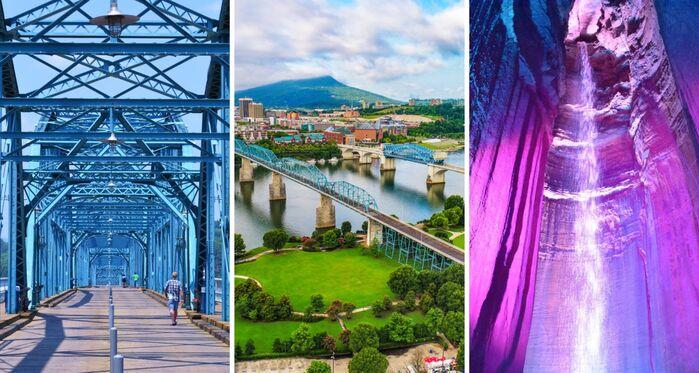 This vibrant city nestled in the foothills of the Appalachian Mountains offers something for everyone, whether you're a history buff, a foodie, an outdoor enthusiast, or just looking for a fun weekend getaway.
With so much to see and do, Chattanooga is a destination that should be on every traveler's radar. Whether you're looking for adventure, culture, or relaxation, this charming city has it all.
Things To Do In Chattanooga
1. Ruby Falls
Located in Lookout Mountain, Ruby Falls is the tallest and deepest underground waterfall in the US that's open to the public.
Guided tours offer a way to explore the cavern trails and ancient geological formations. It is the first attraction in the US to earn certification from Green Globe, leading the way in cave conservation and environmental sustainability.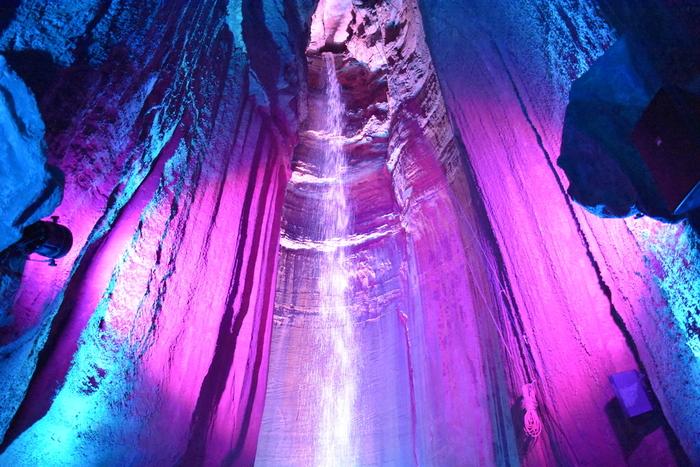 2. Cursed in Chattanooga Haunted Walking Tour
Join the only adults-only ghost tour in Chattanooga. They're great whether you're a believer, a skeptic, or somewhere in between!
Visit locations like the Read House Hotel, The Hunter Museum, and some underground spots.
3. Raccoon Mountain Caverns
Raccoon Mountain Caverns consists of over 5.5 miles of underground passageways with 100% natural formations that are exceptionally well-preserved.
It is considered to be one of the most geologically active caverns in the South.
4. Tennessee Valley Railroad Museum
Are you a fan of history or love trains? The Tennessee Valley Railroad Museum collects, preserves, and displays railroad artifacts.
It offers a fascinating look at the city's railway heritage. You can take a ride on an authentic steam locomotive or explore the museum's collection of vintage trains and equipment.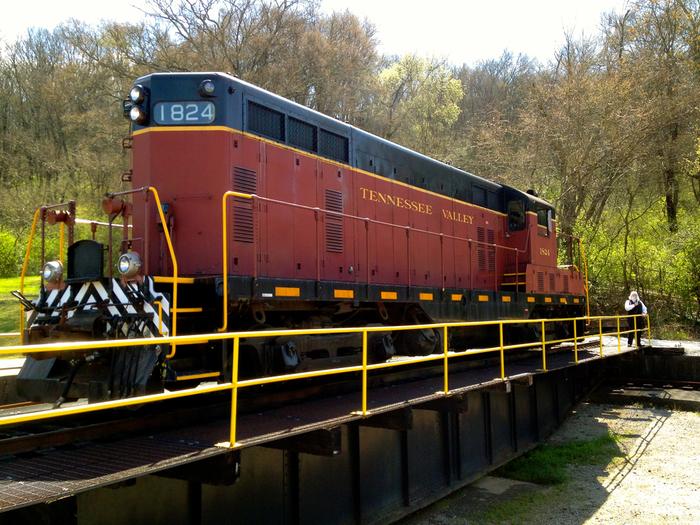 5. Highpoint Climbing Gym
Ever wanted to try rock climbing? This climbing gym offers a bouldering area, outdoor climbing walls, and a variety of classes.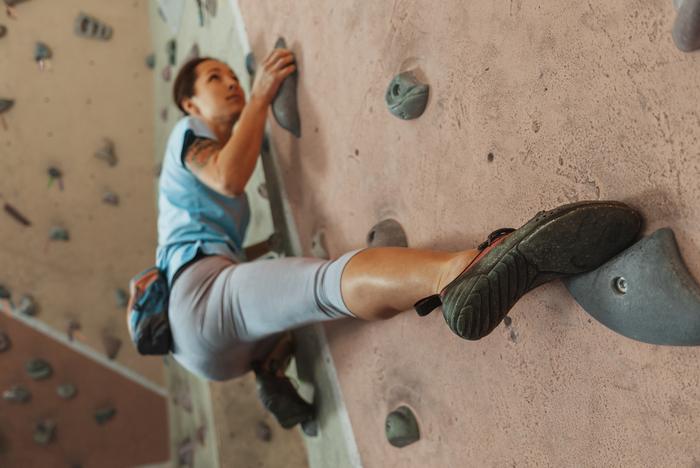 6. Lookout Mountain Incline Railway
To start your adventure, head to Lookout Mountain, a natural wonder that offers stunning panoramic views of the surrounding landscapes. You can take a scenic drive up the mountain or opt for a thrilling ride on the Incline Railway, which has been in operation for over a century.
The Incline Railway is a funicular railway system that is 125+ years old. It carries passengers up and down the historic Lookout Mountain.
Once you reach the top, be sure to check out Rock City, a beautiful garden featuring ancient rock formations, lush vegetation, and stunning waterfalls.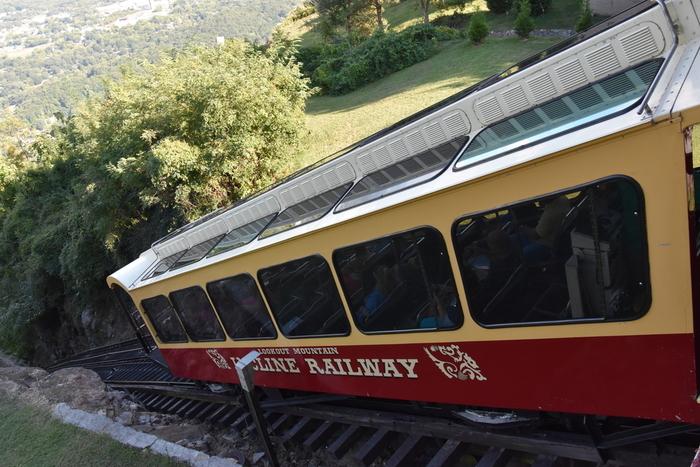 7. Walnut Street Bridge
The Walnut Street Bridge is an iconic landmark in Chattanooga, Tennessee that draws visitors from all over. Originally built in 1891, the bridge was restored in the 1990s and is now a pedestrian-only walkway spanning over the Tennessee River.
The bridge offers stunning views of the city skyline and surrounding mountains, making it a popular spot for locals and tourists alike. Take a leisurely stroll or bike ride along the bridge's 2,376 feet, and enjoy the serene beauty of the river and its surroundings.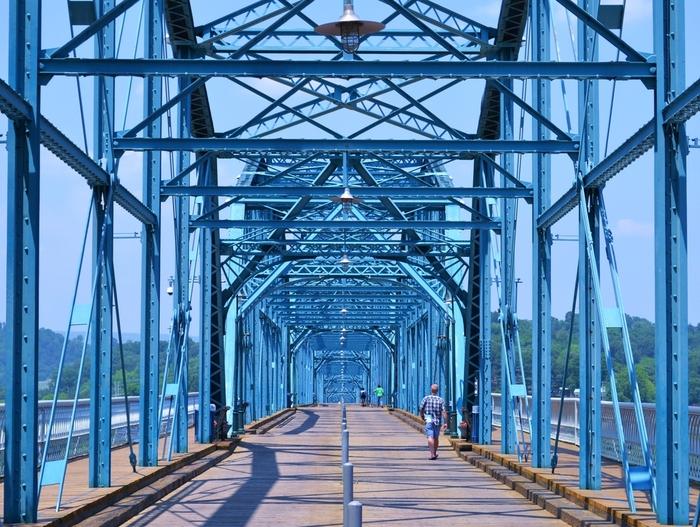 8. Take A Tour & Taste Chattanooga Whiskey At Experimental Distillery
Located in the heart of downtown Chattanooga, Experimental Distillery is the first distillery to craft whiskey in Chattanooga in over 100 years.
With over 100 different barrels maturing in the aging cellar, every visit to the Experimental Distillery is an exploration of the past, present, and future of hand-crafted bourbon.
9. Chattanooga Market
For a more intimate shopping experience, head to the Chattanooga River Market, where local artists display their work along the scenic Tennessee River.
Whether you're in the mood for artisanal crafts, fresh produce, or vintage finds, Chattanooga has it all. The Chattanooga Market is a must-visit, featuring over 200 vendors selling everything from handcrafted jewelry to delicious food.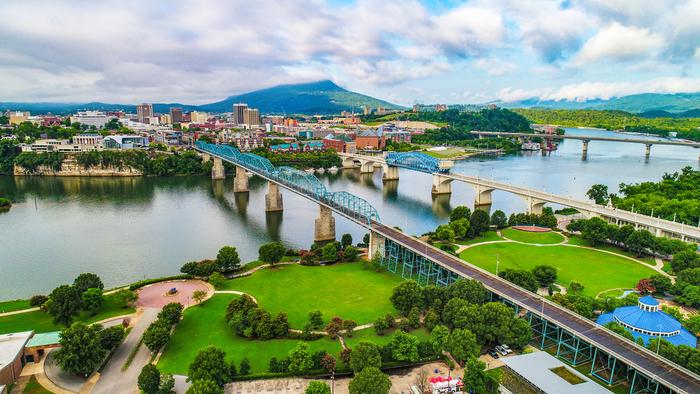 10. Songbirds Guitar & Pop Culture Museum
The Songbirds Foundation shares the transformative experience of music in eastern Tennessee by delivering educational programming, preserving music history, hosting enriching events, and providing concrete resources to emerging artists.
11. Stay at the Chattanooga Choo Choo
The Choo Choo Hotel is a beacon of history located in the heart of Downtown Chattanooga.
In 1909, the Terminal Station opened as the first railway station in the South, designed in the famous Beaux-Arts style. The Choo Choo Hotel was added to the National Register of Historic Places in 1974 and remains one of the city's first historic preservation projects.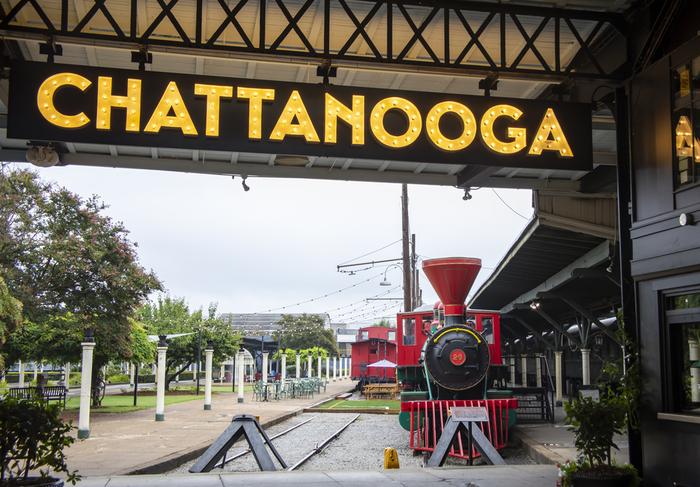 Latest posts by Ashley Hubbard
(see all)