This post may contain affiliate links, meaning if you book or buy something through one of these links, I may earn a small commission (at no extra cost to you!). Please see my disclosure.
Don't Miss These Five Outdoor Adventures in Tooele County, Utah
By now, it shouldn't be any surprise that Utah is one of the most anticipated outdoor locations in America, as it should be. Located near Salt Lake City and just a 25-minute drive from the Salt Lake Airport is Tooele County– you may not be aware of this destination located in Northwestern Utah yet. Conveniently located along I-80, it's the perfect pit-stop on a long road trip or as a weekend getaway for Utah natives. Whatever your outdoor activity of choice is – biking, hiking, wildlife, water sports, camping – Tooele County has it readily available. On your next trip to Utah, don't miss these five outdoor adventures in Tooele County!
See the Bonneville Salt Flats
Many travelers are aware of the salt flats in Bolivia, but did you know you don't even have to leave the US to see salt flats?? You can visit one of the most unique places and one of the largest salt flats in the United States right here in Tooele County. Go during the dry season and the salt flats seem to go on forever or go when it rains, and you'll experience the most magical mirror you've ever seen. The salt flats are also known for being the "fastest place on Earth" due to events like Speed Week and the World of Speed being held on the flats.
See the Wild Horses in the Onaqui Mountains
In the foothills between Rush Valley and Vernon, you can find the wild horses that call the Onaqui Mountains home and they've been doing so since the late 1800s. The Onaqui Herd Management area has one of the largest herds of wild horses in Utah–up to 275 horses, most being descendants of escaped ranch horses. The area extends from Johnson's Pass south to Look Out Pass where the wild horses can be seen on the bench and flat areas along the east and west sides of the mountain range. Remember, never try to interact with or feed the wild horses. Becoming used to humans is not in the best interest for them and, unfortunately, many are not looking out for their best interest.
Hike the Deseret Peak
The highest peak in Tooele County and the highest summit of the Stansbury Mountains, Deseret Peak takes the cake as the best hike in Tooele County. The hike to Deseret Peak is a 7.5 mile loop trail with the peak sitting 11,031 feet high. For a mountain hike with gorgeous scenery, wildlife viewing opportunities and not many other hikers, Deseret Peak is really tough to beat. The peak offers views of the aforementioned Bonneville Salt Flats, the Great Salt Lake and surrounding towns. The trail head is located at the Loop Campground and be prepared to spend all day hiking the full loop but it's worth it for amazing views like this!
Go Sailing on the Great Salt Lake
Utah is famous for many outdoor activities from the amazing national parks to the much-loved ski resorts but did you know you can go sailing in Utah too? The Great Salt Lake Yacht Club was founded in 1877, one of the oldest yacht clubs in America, and is still going strong. The sunset sails look particularly wonderful but I'm sure any time of day is amazing.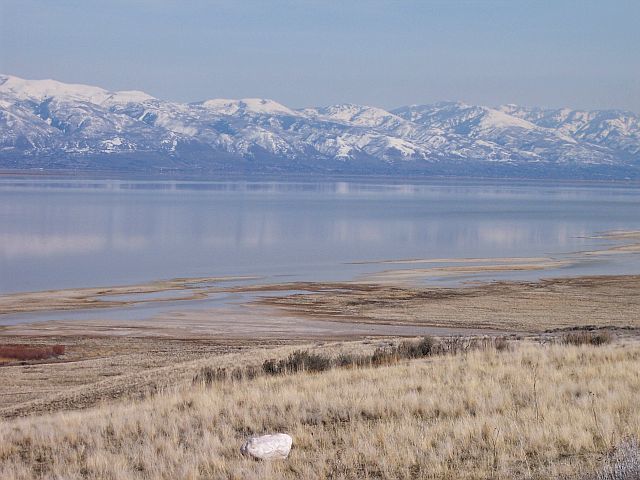 Bike the Pony Express Trail
The Pony Express was responsible for relaying mail from Missouri to California in only TEN DAYS before the telegram was invented. Now, we have instant communication of course so we no longer need the pony express (thank goodness!) but you can still explore this historic trail. A great way to get in some outdoor activity is to bike a portion of it. From Five Mile Pass to Simpson Springs, about 40 miles, is a mostly flat, well-developed gravel road that ends at a restored Pony Express Station and the Simpson Springs campground. A great way to get some biking, beautiful scenery and history in all at the same time!
In addition to these five outdoor activities, Tooele County has many more amazing outdoor activities including, but not limited to, bird watching, scuba diving, and more! There are also upwards of 20 different campgrounds with a variety of different types of camping all within Tooele County. In case you want to add some non-outdoor related activities to your itinerary, Tooele County offers several museums and festivals among other things. Coming up soon on May 20th is the Lantern Fest – a good lantern festival is always an amazing experience and worth attending at least once in your lifetime!
PIN FOR LATER!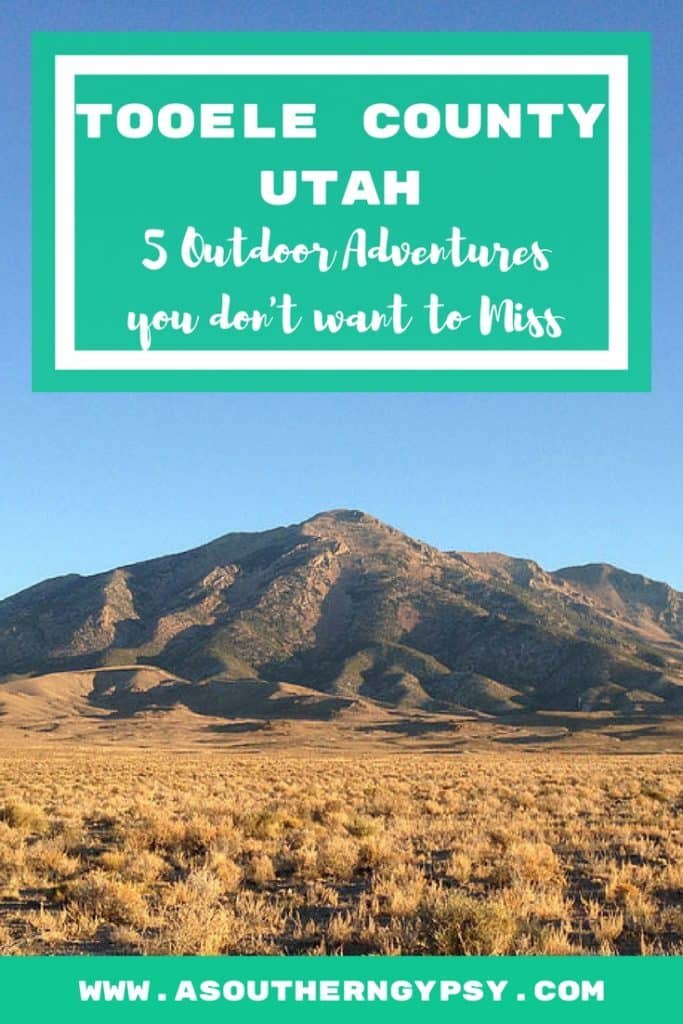 photo credits | featured photo | bonneville salt flats | wild horses pony express
Latest posts by Ashley Hubbard
(see all)