This post may contain affiliate links, meaning if you book or buy something through one of these links, I may earn a small commission (at no extra cost to you!). Please see my disclosure.
Outdoor vacations serve as priceless opportunities for adventure, as well as the cultivation of a deeper connection with nature. Experiences like these provide numerous benefits for families, including fostering a sense of exploration among family members of all ages, promoting physical activity, and creating lasting memories in one-of-a-kind outdoor destinations.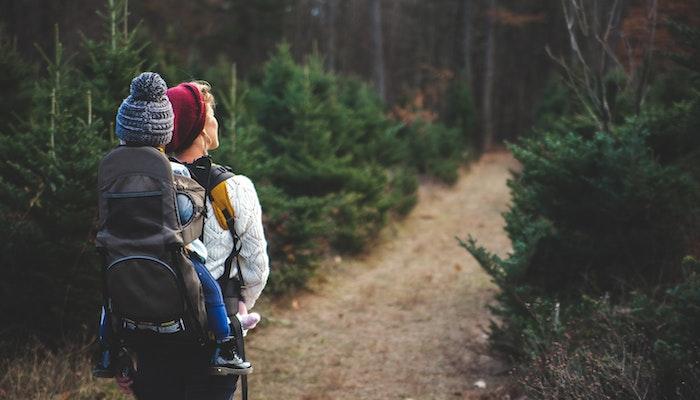 Embarking on an outdoor vacation with the whole family requires preparation. There are a lot of things you'll need to account for so that everyone in the family can maximize their enjoyment and minimize potential challenges to their safety and well-being.
Below are some helpful tips that a parent like you can follow when planning your next family-friendly outdoor vacation.
1) Carefully Research Your Vacation Options Before Choosing a Destination
It is important to do some research on potential destinations before settling on just one for your outdoor vacation. Look for places that offer a variety of activities that suit people from different age groups. You'll also want to choose a destination that promises well-maintained trails and family-friendly attractions.
Keep your eye out for amenities such as picnic areas, playgrounds, and clean, accessible restrooms. In addition, make sure that the management of the outdoor location has proper safety measures in place, like lifeguards at beaches and rest stations at national parks.
Researching and choosing a family-friendly destination is a crucial step in making sure that everyone has ample opportunities for adventure and relaxation. In short, settle on a location that you know will be fun and age-appropriate for everyone.
2) Check Weather Conditions and Have a Backup Plan for Inclement Weather
Before heading out, make sure to monitor any changing weather conditions. Follow local weather forecasts in the days leading up to your trip so that you can take the necessary precautions. 
Do note, however, that unpredictable weather can still impact your plans despite your best efforts to keep up with the news. As such, it's wise to have a backup itinerary or alternative activities in mind in case the weather takes an unexpected turn. Pack appropriate clothing and gear for varying weather conditions, including rain gear, women's shoes, extra layers, and sun protection. 
3) Plan and Pack Essential Gear, and Download Important Digital Resources
Packing the right gear and equipment is essential for a successful outdoor vacation. Create a checklist of necessary items such as comfortable clothing, men's and women's sleepwear, sturdy footwear, hats, sunglasses, and insect repellent.
You may also need hiking boots, backpacks, camping gear, or fishing equipment if your itinerary or schedule requires these items. A well-stocked first aid kit with essential supplies and any necessary medications will come in handy in unexpected situations, so bring one with you.
In addition, it's prudent to assume that internet access won't come easy if you're going off the grid. Before the trip, download all the navigation tools you need, like maps and compasses, or bring GPS devices to ensure you stay on track during your outdoor adventures.
4) Assess the Suitability of Activities for Every Member of Your Family
When planning outdoor activities for your family vacation, you'll want to consider everyone's interests, abilities, and limitations. You can do this by engaging your children in the decision-making process and, together, choosing activities that cater to their ages and preferences.
A mix of activities such as hiking, biking, wildlife spotting, or nature walks can offer something for everyone. Just be sure that all the activities you have planned are safe and manageable for the youngest members of your family, all while still providing enough excitement and challenge for older children and adults. The most well-rounded itinerary will keep every member of your family engaged and happy to spend prolonged time outdoors.
5) Familiarize Yourself with Local Regulations and Guidelines
Every outdoor destination has its own set of regulations and guidelines for visitors to follow, and it's your obligation to familiarize yourself with these rules. This includes taking note of camping regulations, fishing regulations, and any restrictions on open fires or the use of certain trails or areas.
You should pass on the knowledge to the rest of your family as well. Educate your family members and encourage them to practice "Leave No Trace" principles. Discussing these topics ahead of time will empower your family to help out in preserving the natural beauty of the outdoor areas you visit. This also means that you'll be able to do your part in ensuring a positive experience for future visitors.
6) Ensure Everyone's Safety on Trails and the Water
Safety should always be a top priority when embarking on outdoor activities with your family. Long before your trip, educate yourself and your family members about trail safety and water safety measures. Talk about the reasons you should stick to marked trails and why it's important to follow any guidelines or regulations in place.
You should also discuss safety rules like staying away from fast-moving water and avoiding steep edges before you approach any water bodies. See to it that everyone wears appropriate life jackets, especially for activities like boating or kayaking. This is the key to having fun and ensuring everyone's well-being at the same time.
7) Emphasize Wildlife Safety and Practice Protocols with Your Kids
You'll also want to teach your children about wildlife safety when going on an outdoor vacation. Help them understand why it's a must to observe animals from a safe distance and why you should never approach or feed them. 
Discuss the potential risks associated with wildlife encounters and educate them about specific animals they may encounter in the area. At the same time, offer your family better ways of appreciating wildlife in their natural habitats without disrupting or endangering them.
8) Share Your Itinerary with a Trusted Friend or Family Member
Lastly, before you leave for your outdoor vacation, share your itinerary with a trusted extended family member, a friend, or both. Provide this individual or group with details about your planned activities, routes, and expected return dates. Share contact information for the places you'll be staying and any relevant emergency contact numbers as well. Doing so ensures that someone will know of your whereabouts in case of an emergency.
Planning a family-friendly outdoor vacation requires thoughtful preparation, but the rewards are immeasurable. Keep the tips above in mind to create beautiful and memorable experiences for your family to enjoy in nature together.
Latest posts by Ashley Hubbard
(see all)