This post may contain affiliate links, meaning if you book or buy something through one of these links, I may earn a small commission (at no extra cost to you!). Please see my disclosure.
Three Outdoor Adventures in Puerto Rico You Can't Miss
Puerto Rico is home to everything from beautiful beaches and savory food to delicious Pina Coladas. However, in all honesty, that is only a small side of what the island has to offer.
The essence of Puerto Rico can be found by looking deeper at the unique natural environments that around the island. From the frogs hopping around the rainforest to sea turtles hanging out on a reef, Puerto Rico grants you the opportunity to experience nature and its many creatures.
While there are many adventures awaiting you on Puerto Rico but here are three you cannot miss.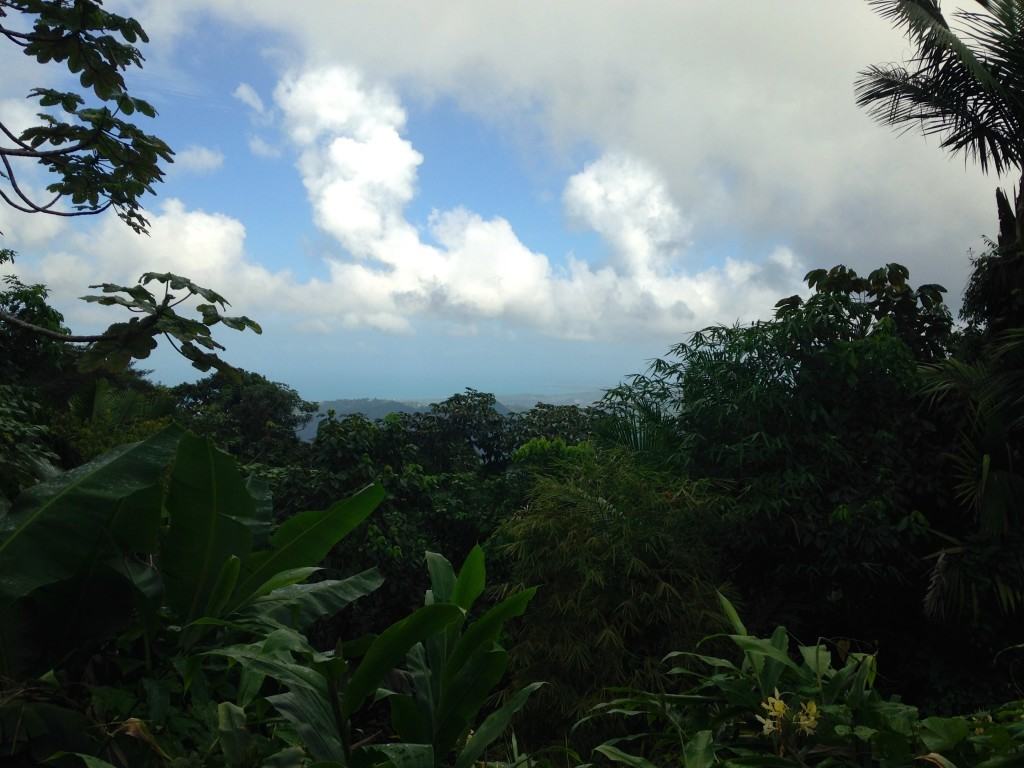 Get Out of This World
While I can't say there is no other place like this on earth, there are only five bio-luminescent bays, three of which are in Puerto Rico. Do not miss the chance to take a kayaking tour on one of the glowing bays. As you paddle the water will glow around your boat, sparkling on your legs as you splash water onto them, and the fish will eliminate as the skip across the water. This is an environment unlike any other where you'll have a chance to get to know this bizarre creature, the bio-plankton, that causes these bays to glow.
Take a Dip Below the Surface
You are in the Caribbean and you'd miss half it has to offer if you don't take the chance to explore under the water's surface. Puerto Rico has a variety of opportunities to dive and snorkel on the main island and beyond. Make sure to head out to some of the islands off the east coast for a great chance to see tropical fish, sea turtles and sting rays. Hop on a catamaran to Icacos or take the ferry to Culebra or Vieques and spend the day explore the waters right between the Atlantic Ocean and the Caribbean Sea for an incredible ocean adventure. If you're looking at which island to pick here is a great itinerary for an adventure on Culebra.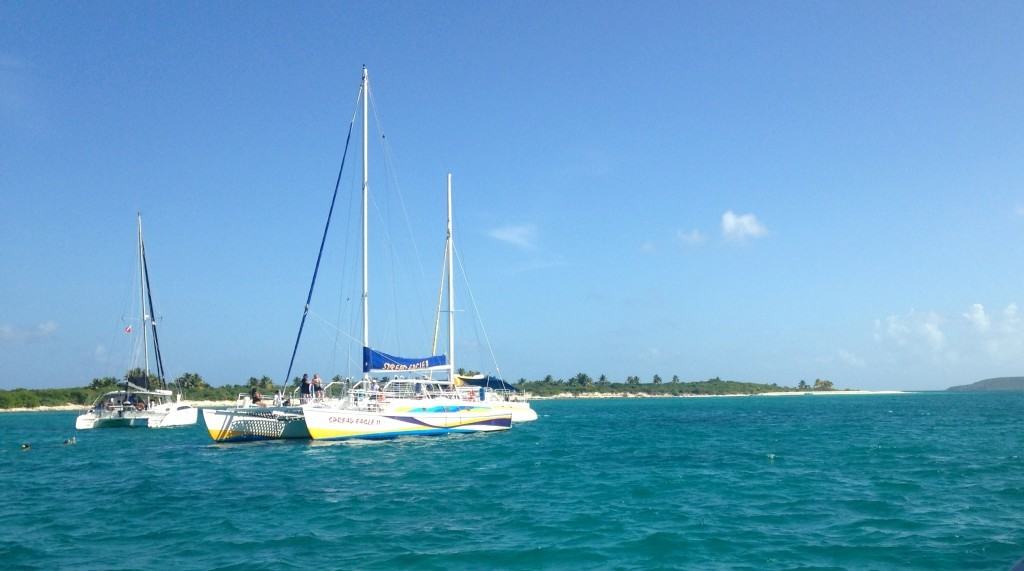 Hike the Only Tropical Rainforest in the U.S.
Puerto Rico offers almost every type of terrain and one of their exclusive environments is El Yunque National Rainforest. The rainforest covers 44 square miles on the island and provides hiking trails for beginners to pros, heart-stopping views, and waterfalls including a few you can swim in. Listen to the Coqui, the unofficial Puerto Rican mascot, an adorable and noisy frog that calls out its own name, while you hike down to La Mina Falls and take a relaxing dip in its pool. Or drive around the paths and taking the many breathtaking views where you can see all the way to the ocean.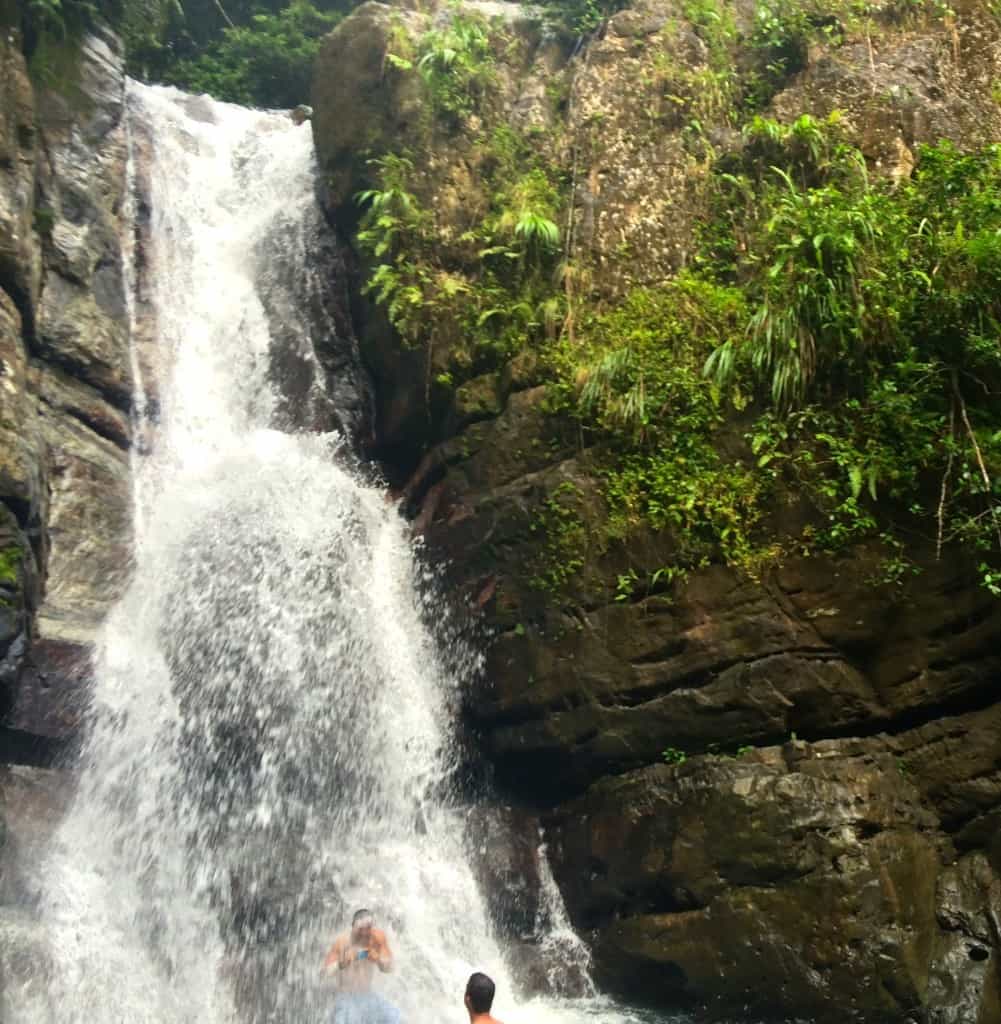 Explore Everything The Island Has to Offer
Puerto Rico is a perfect island for just about every traveler but those who don't take a chance to explore its unparalleled environments, meet its wildlife or take an adventure are missing much of what it has to offer. Enjoy a day with a pina colada in your hand on the beach but also hop in the car or on a boat and explore everything this island has to offer. The only thing you will find that is more Puerto Rican than its nature are its people.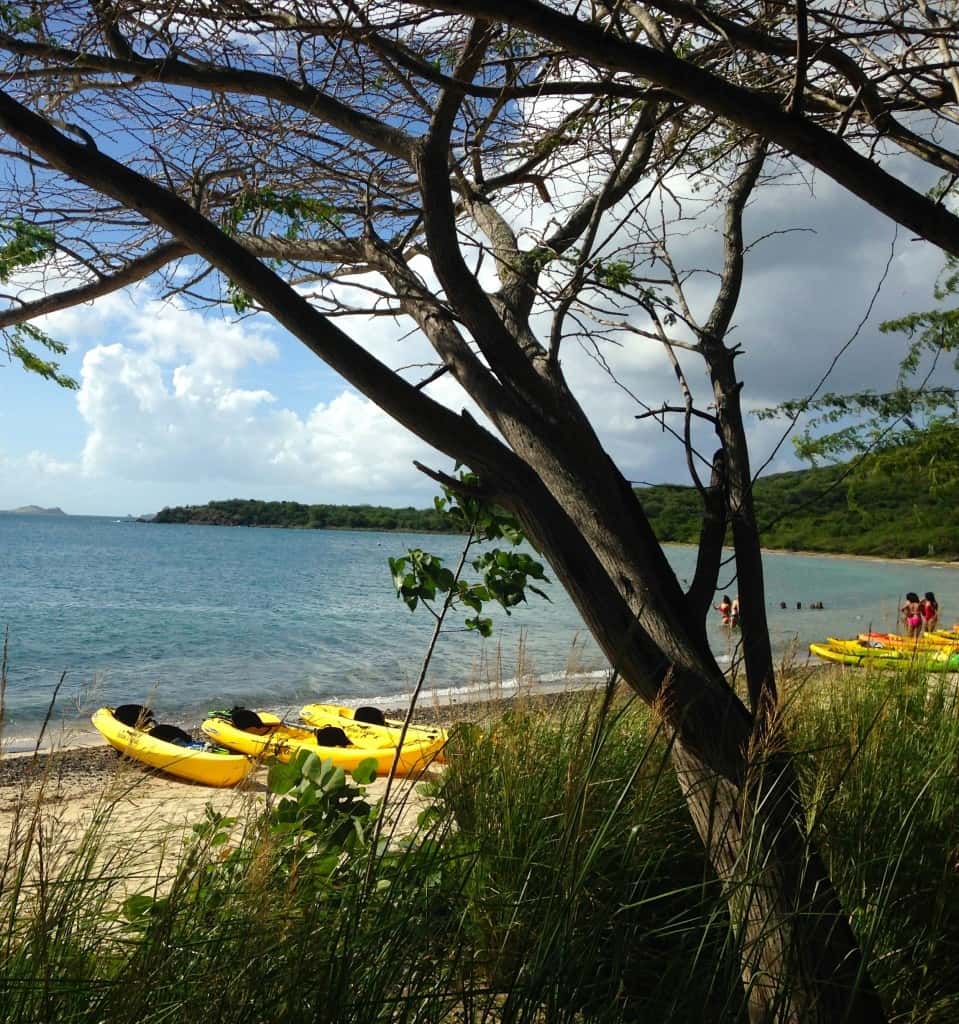 Take a look for some more adventures over at Traveling Nine to Fiver as well as more things to do, places to stay and where to eat.
Latest posts by Megan MacNee
(see all)