This post may contain affiliate links, meaning if you book or buy something through one of these links, I may earn a small commission (at no extra cost to you!). Please see my disclosure.
Why I'll Never Go Skiing Again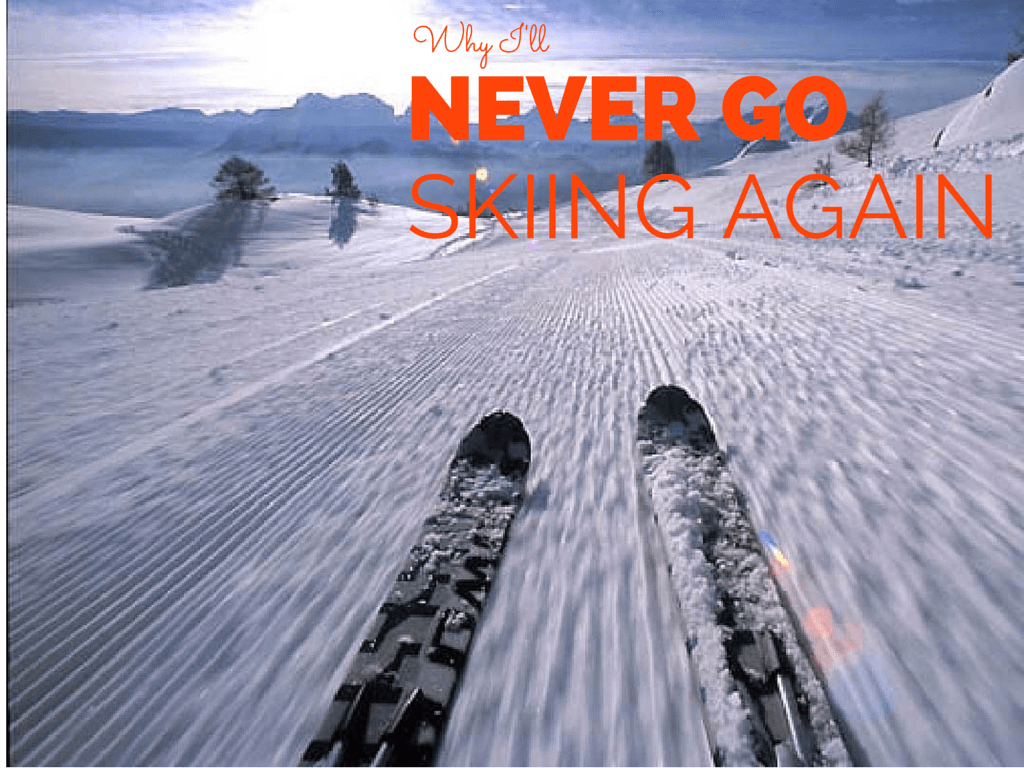 **Warning – there are pictures that may be considered not eye-pleasing to some, but at least you didn't go through the pain**
There I was. Laying on my back with my leg bent at an angle it should never be bent at. About thirty seconds earlier, I heard that dreaded snap in my knee that everyone knows exactly what it means. It's amazing that you can hear that pop when you feel frozen in time just waiting to see how you hit the ground. And, what an odd feeling knowing you're not going to hit the ground right, but not being able to do anything about it.
I thought if I just laid there for a few minutes watching all the other skiers (I say that as if I can classify myself as an actual skier) flew by me effortlessly. Occasionally, someone would ask if I was okay or if I needed ski patrol. Me? No, no I don't need ski patrol. My stubborness won.
Oh look, there goes a five year old skiing down the mountain better than I ever will.
Finally, I decided that it would be a good idea for me to walk down the rest of the mountain – reminder – I was probably not even halfway down. First things first, I needed to remove the skis. How, by the way, do my legs bend at an abnormal angle but my skis stay in place? I should get a medal for that.
Since I had decided to walk down, I needed to get over to the side so one of the five year old skiers wouldn't take me out. The side = deeper, softer snow. Deeper, softer snow = worst. idea. ever. for a bad knee.
After going about twenty yards, I mis-stepped and my knee gave out which led to me hearing yet another loud pop.
I let ski patrol come get me that time. One pop = stupid stubborn idiot. Two pops = instant genius.
So, when ski patrol comes and gets you…it makes you feel even more incompetent because two guys literally ski you down the hill on a stretcher. So, not only are they capable of skiing and getting themselves down in one piece, but a whole other person too.
Inside the ski patrol office, I got some ice because in reality, they can't do much but the basics. I declined having an ambulance called because I'm…well, me. I also did not want to ruin everyone else's trip so I told them to go keep on skiing while they could.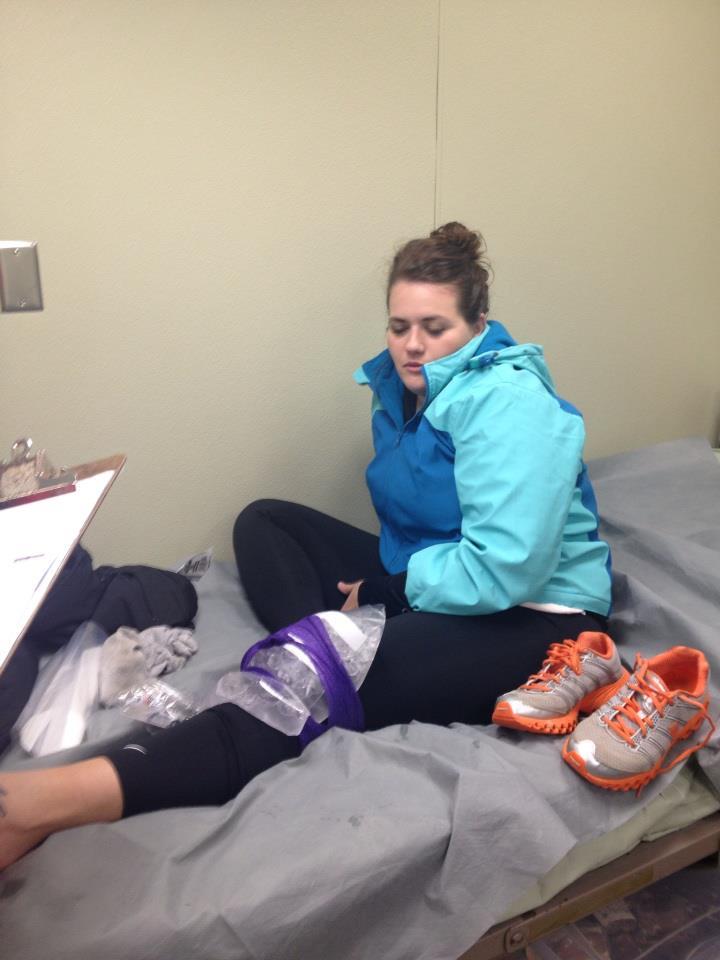 I made my way to the bar for the evening. Best decision I had made the whole day. I pretended to ignore the pity looks I got often and just continued icing my knee and drinking my beer.
When we left, we headed back to get something to eat and that's when I noticed that my knee was at least double the normal size. And, we still had another day there. I kept saying we could stay and I didn't want to go to the hospital. I got my way on one of those. The hospital was skipped but we left the next morning to head back to Tennessee.
On the way back, I wanted to stop in Gatlinburg and WALKED AROUND FOR 3 HOURS. What was I thinking?!?! My knee literally gave out every step and I was in excruciating pain but I guess I just wanted to get something out of the trip. I had no idea at that point just how bad I had hurt it and was only making it worse.
Two days after getting back home and my knee was still swollen and in pain and I couldn't walk, I finally decided to go to the hospital where they did nothing but give me a referral to the doctor.
When I got to the doctor (about 5 or 6 days after the accident), he looked at my knee for 2 minutes and said without a doubt that I tore my ACL. The MRI was only a formality. Turns out, I not only tore it, but I completely shredded it along with spraining and minor tears in my MCL and PCL and a bruised bone as well.
Next was surgery pretty quickly, then TWO DAYS OFF WORK (was supposed to be 3 weeks) but again, I'm stubborn. After that, came months of agonizing physical therapy which made all the aforementioned seem like a tea party.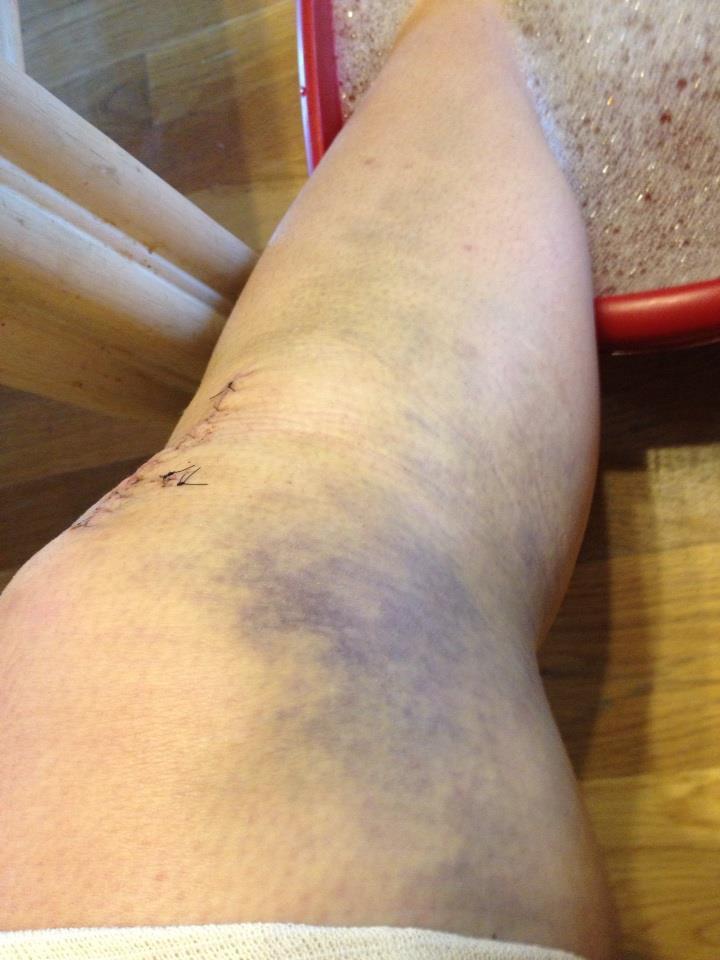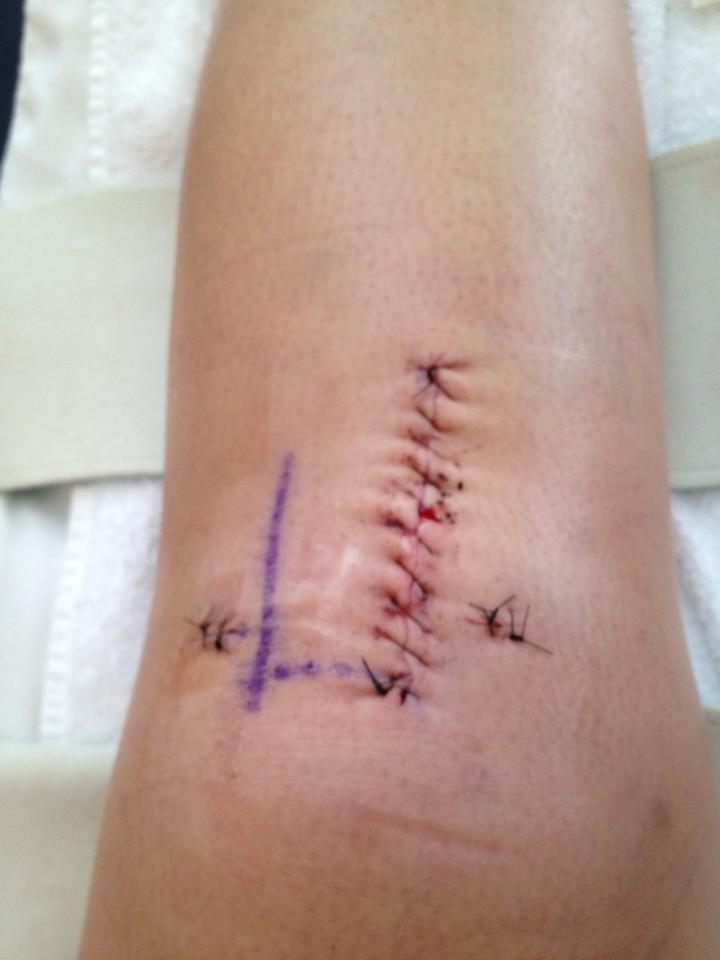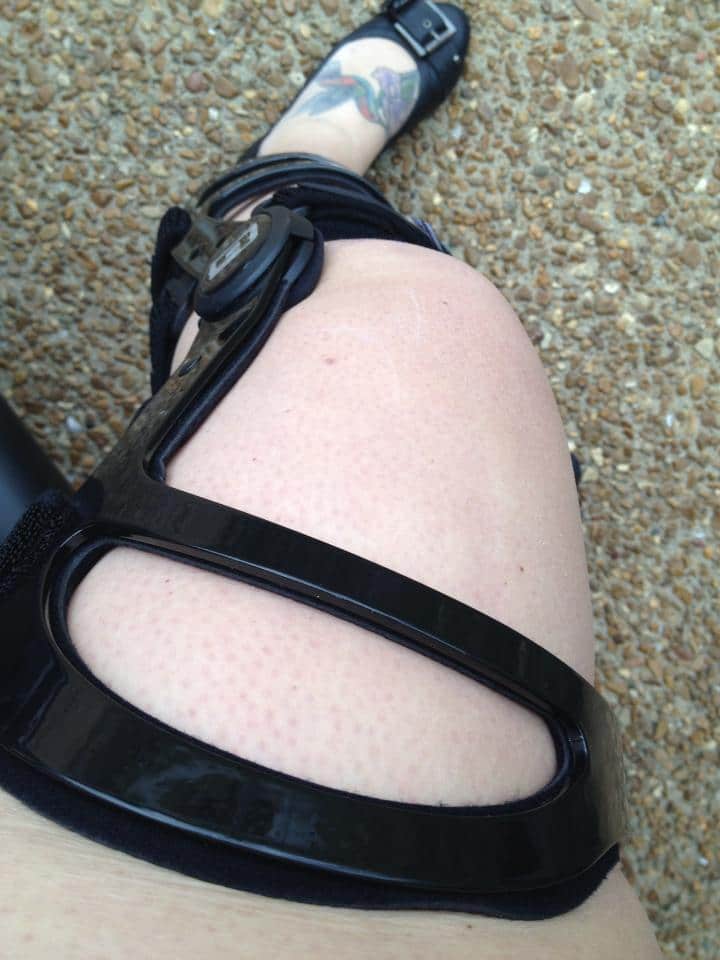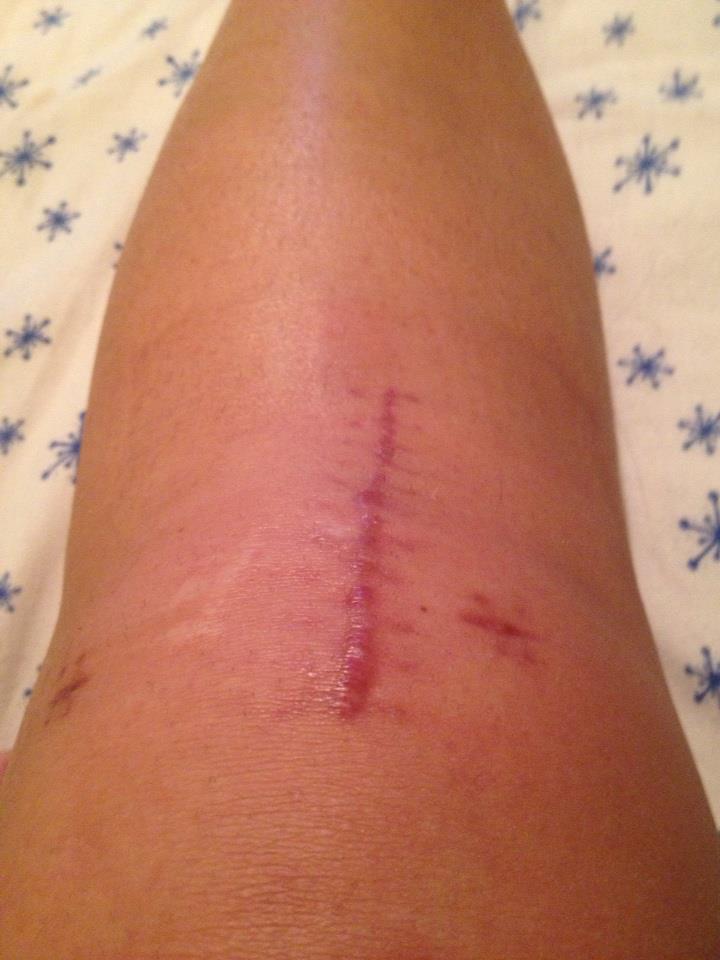 And that is exactly why I'll never go skiing again. Or, maybe I will because I'm…well, me.
Latest posts by Ashley Hubbard
(see all)