This post may contain affiliate links, meaning if you book or buy something through one of these links, I may earn a small commission (at no extra cost to you!). Please see my disclosure.
Weekly Bucket List Picks
As a wanderer at heart, I will always strive to see everything this world has to offer. Even though bucket lists are seen in a morbid light, I like to keep one to remind myself of all the wonderful things I want to see and places I want to go. Every week, I will showcase ten of the items on my list.
1. Visit all the National Parks in the United States.
I love national parks and would love to visit every single one in the world, but for the time being, I'll make my goal be visiting all of them within the United States. This next year road-tripping around the US will knock many of them out of the way including, but not limited to : Arches, Crater Lake, Death Valley, Denali, Grand Canyon, and Glacier.
2. Travel overland from North America to the tip of South America.
A very time-consuming bucket list item, but this would be one epic trip. I hope to be able to accomplish this one day.
3. See polar bears in the wild.
Hoping to make this happen while we are in Alaska this upcoming winter.
4. Visit the Four Corners Monument.
You can stand not only in two places at once, but four! A simple item for the list, but still fun.
5. Watch baby sea turtles hatch.
Because who wouldn't want to see this?!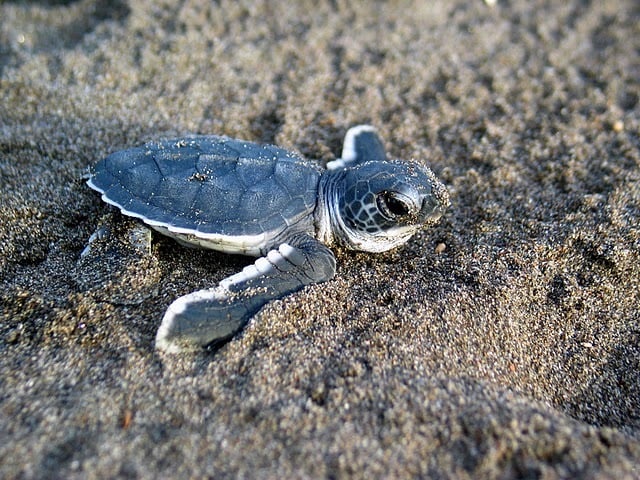 6. Go rappelling.
So, I've never been rappelling at all. I know, horrible. I hope to change that soon. Like on this road trip soon.
7. Complete the Pacific Crest Trail by horse.
So, walking the entire PCT is a big dream of mine, but once I complete that, I would love to complete the trail by horse. It's not nearly as common as hiking it, but adventurous nonetheless. I actually plan on my first horse I ever get to be trail worthy enough for the PCT.
8. See Angel Falls in Venezuela.
I have a slight obsession with waterfalls.
9. See hippos in the wild.
My absolute favorite animal ever. As dangerous as they are, I want to see them in the wild anyway.
10. Take a cooking class in Italy.
Because, yes.
Have you completed of these bucket list items? Have you started any bucket lists? Check out some of my other bucket list items!
Latest posts by Ashley Hubbard
(see all)