This post may contain affiliate links, meaning if you book or buy something through one of these links, I may earn a small commission (at no extra cost to you!). Please see my disclosure.
The Brown Hotel in Louisville, Kentucky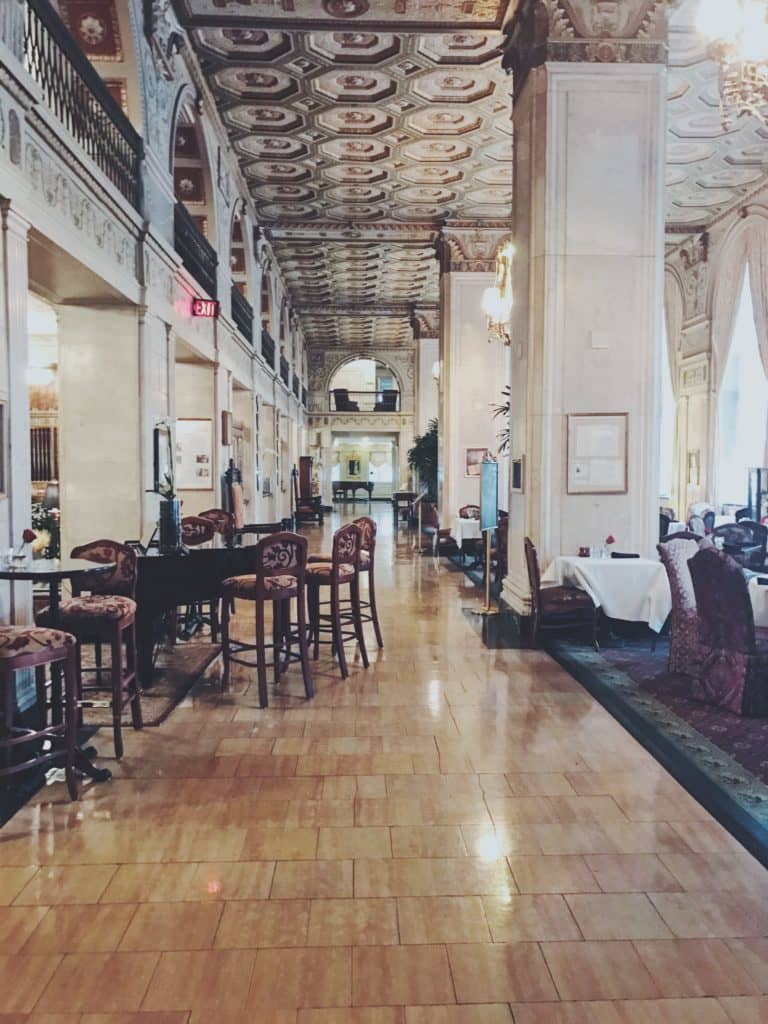 When traveling to Louisville, you have plenty of lovely options when it comes to laying your head down at night but I'm going to highly suggest The Brown Hotel for it's perfect blend of luxury, southern hospitality and proximity. When I first bought concert tickets and then started planning a weekend around the concert, I knew I wanted to stay somewhere close to the venue. I did a quick search and found a few options close by and finally settled on the gorgeous and historical Brown Hotel. I definitely could not have picked a better hotel.
When you first step inside, you're immediately immersed in the beautiful and intricate detail of this hotel. I feel like everything is driven towards a more modern look these days – which is totally fine – but it was a refreshing change to feel like I stepped back 100 years and for good reason. The Brown opened in 1923 and has been around for many remarkable moments including The Great Depression, the Ohio River Flood in 1937 and World War II. The Brown has also seen some very prominent guests including Elizabeth Taylor, Muhammad Ali, Jimmy Carter, George H Bush and Barack Obama.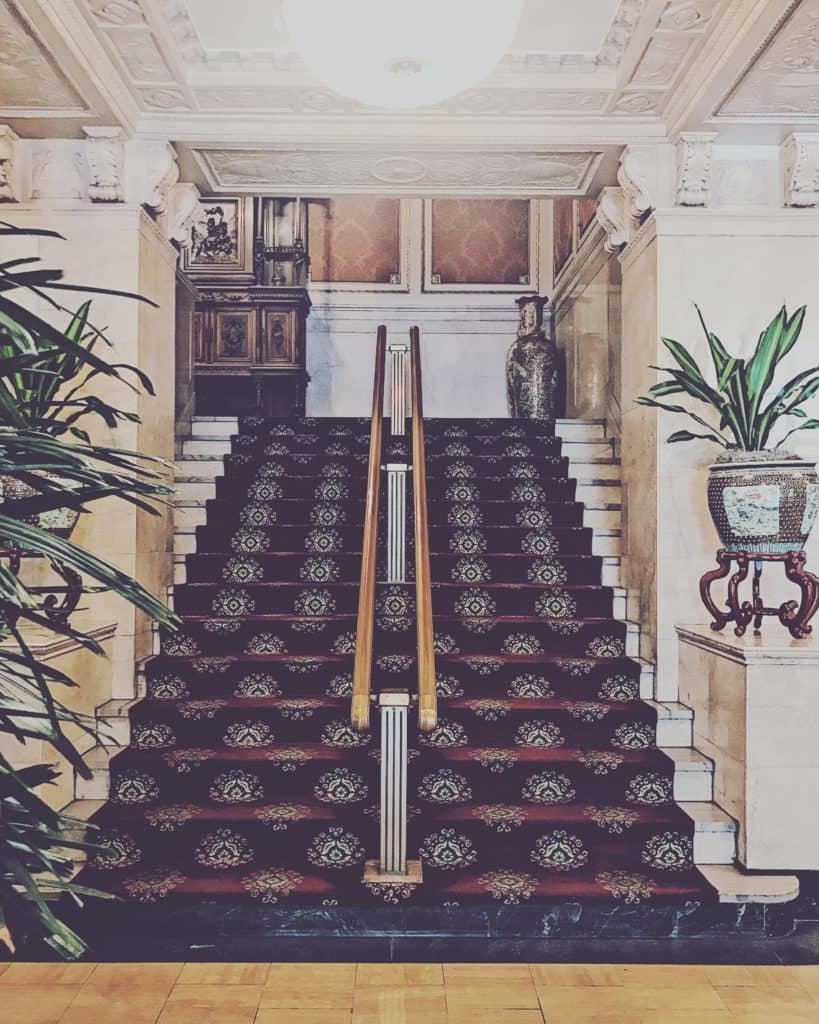 After heading up the stairs here, you'll find the reception area along with the main dining area as well as a bar. I was so enamored by the detail everywhere from the ceiling to the reception desk. I had called an hour before check in time to see if my room was ready early and it was and when I arrived, there was a short line in front of me but that's okay because I was drooling over the magnificence of this place. My check in was smooth, painless and the staff was overly friendly – making sure I received the famous southern hospitality that I've grown up around.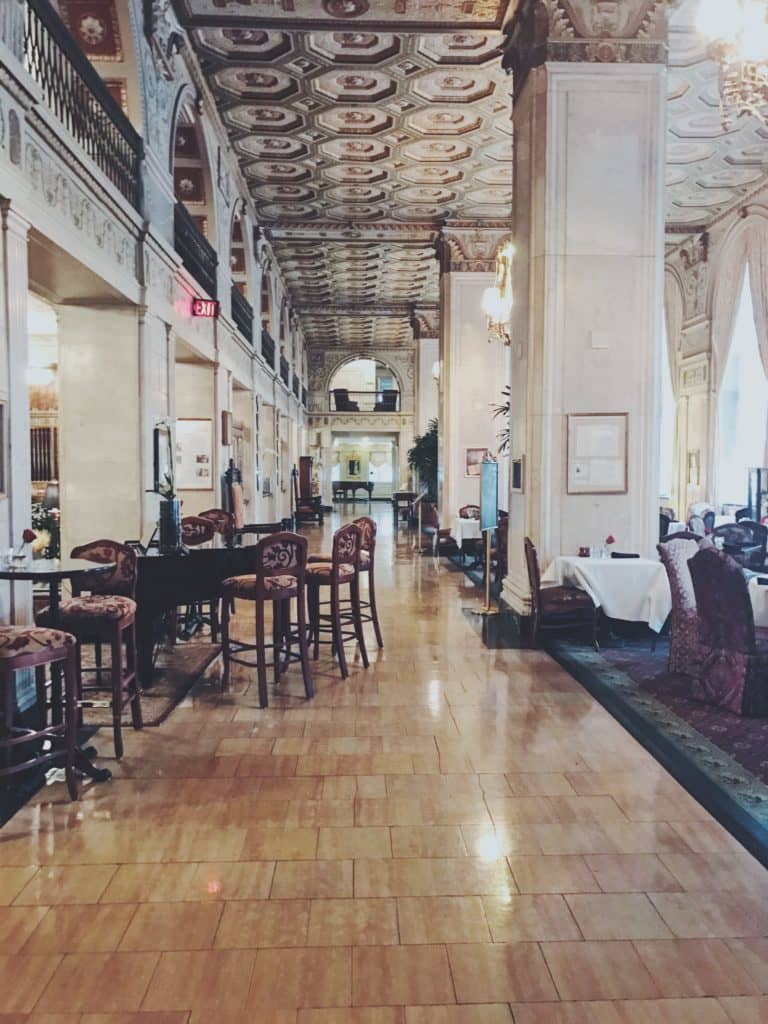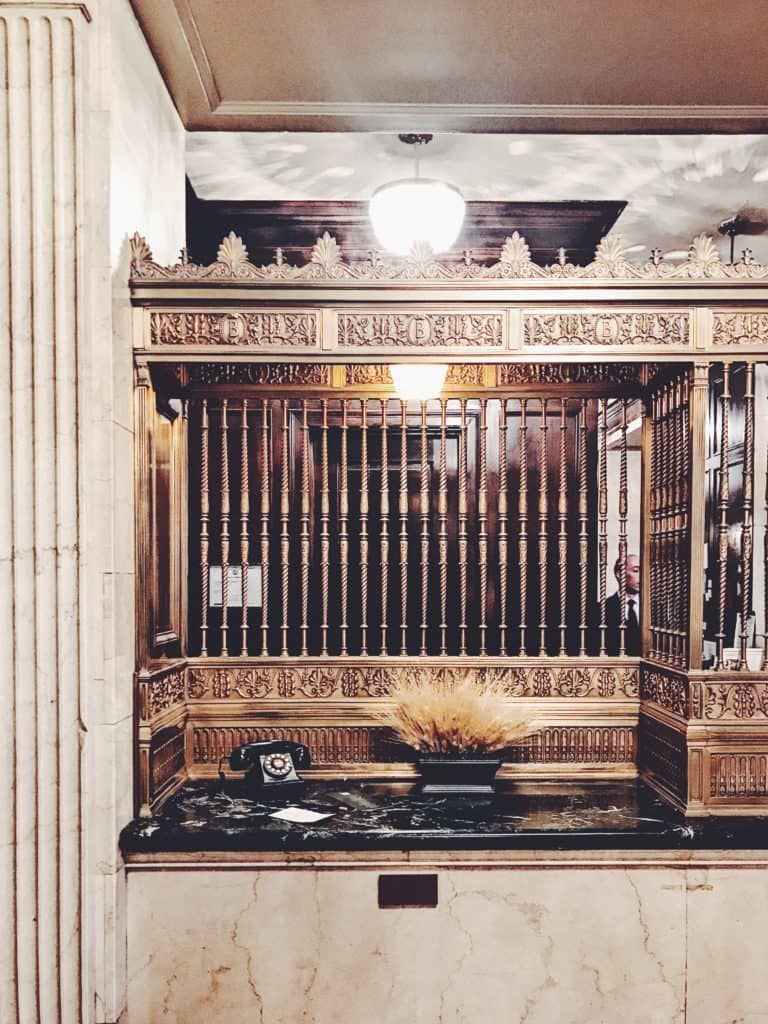 After I got checked in and got my room key, I headed up to the 9th floor where I'd be staying and found my room. The room was decorated in a elegantly classic way with a huge king bed, a comfortable sitting area, and two giant windows.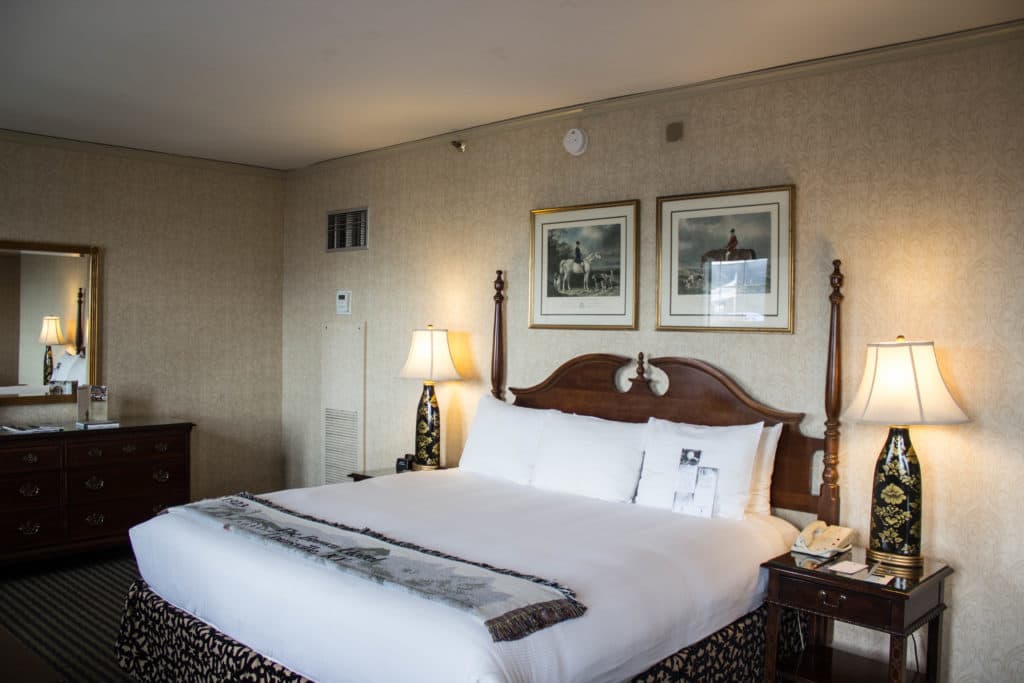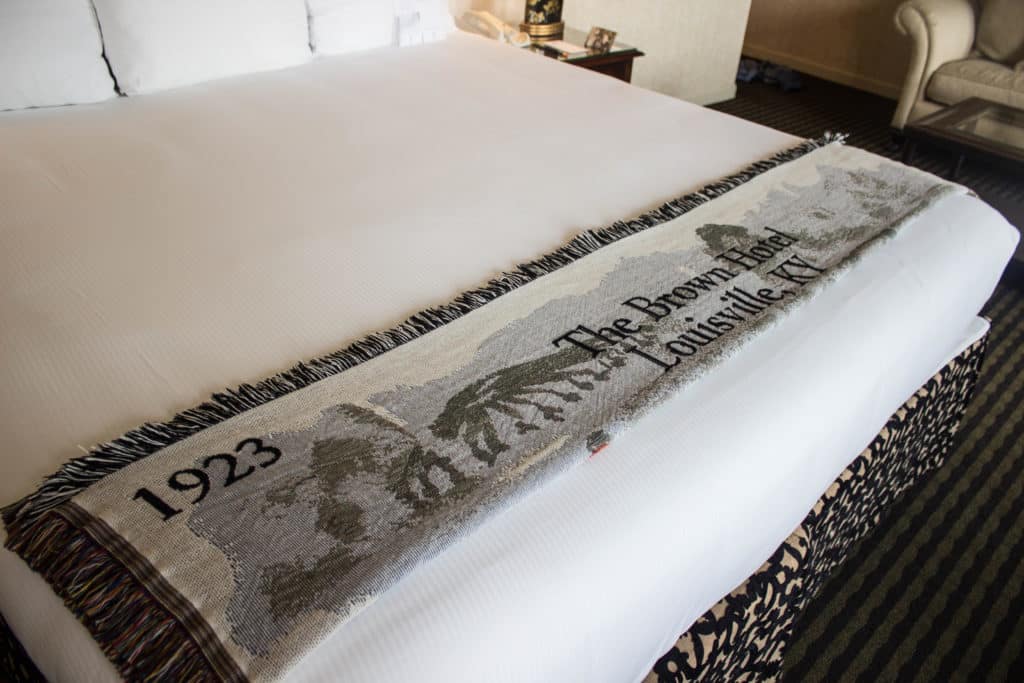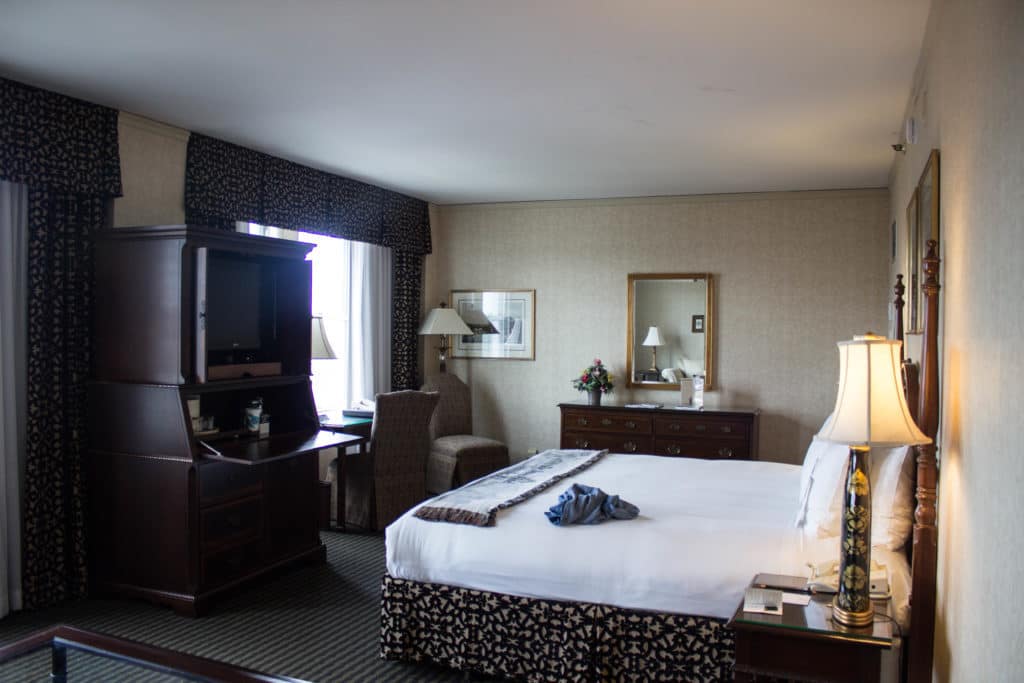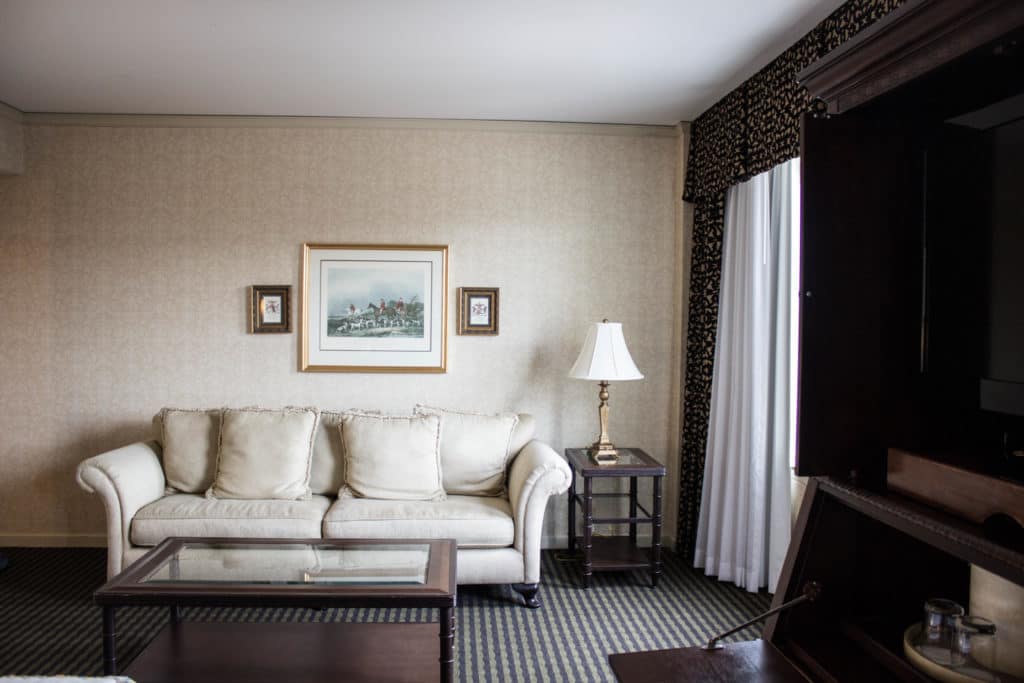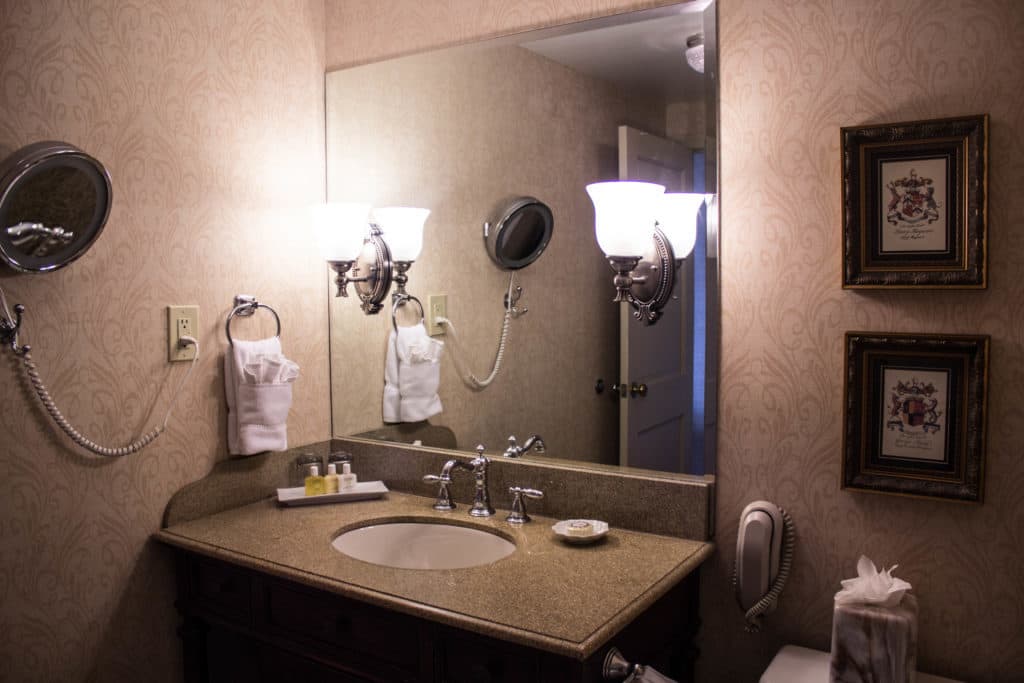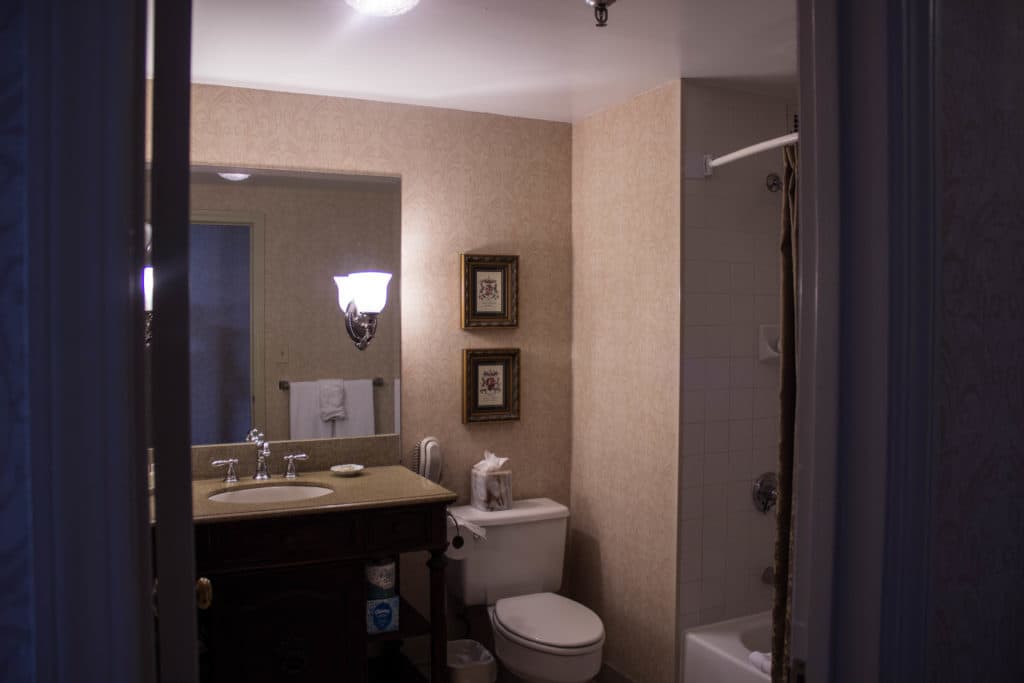 I was only in town for a mere 24 or so hours so I had a lot to fit in. Once I checked in, checked out my room and took a quick shower, I headed back out again. I had been exploring by car all morning before check in time, but now it was time to see what was in walking distance of the hotel. All I had to do was go out the front door, turn right and down 4th Street and I'd find plenty! Within easy walking distance, you'll find Palace Theater, Mercury Ballroom, the Old Seebach Hotel and Bar (the hotel inspired The Great Gatsby and the bar has been known to serve big timers such as Al Capone regularly) and 4th Street Live!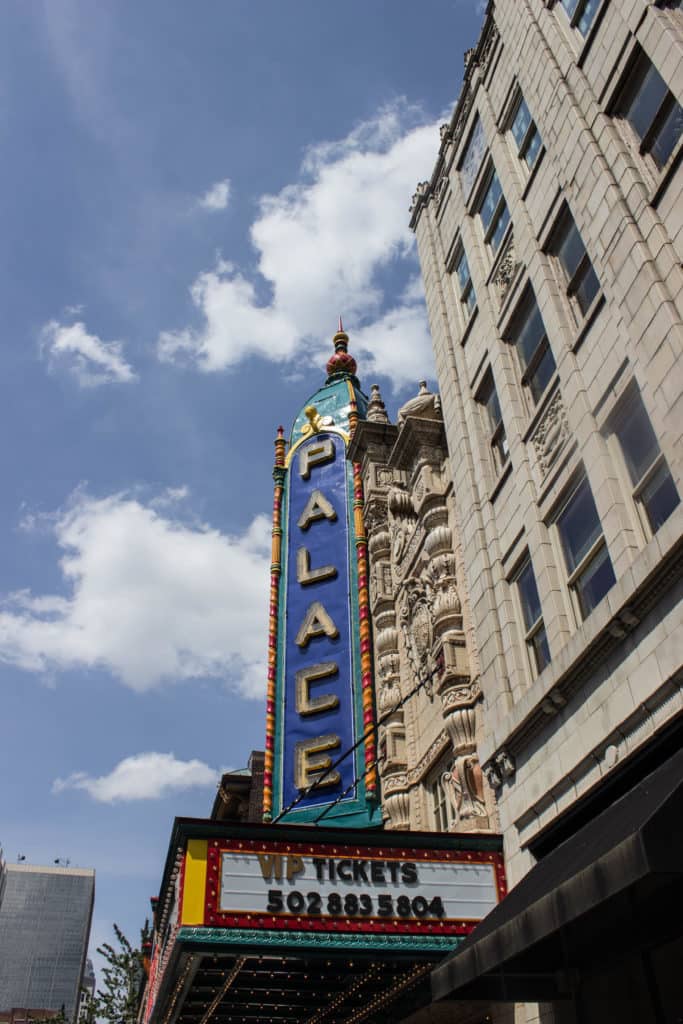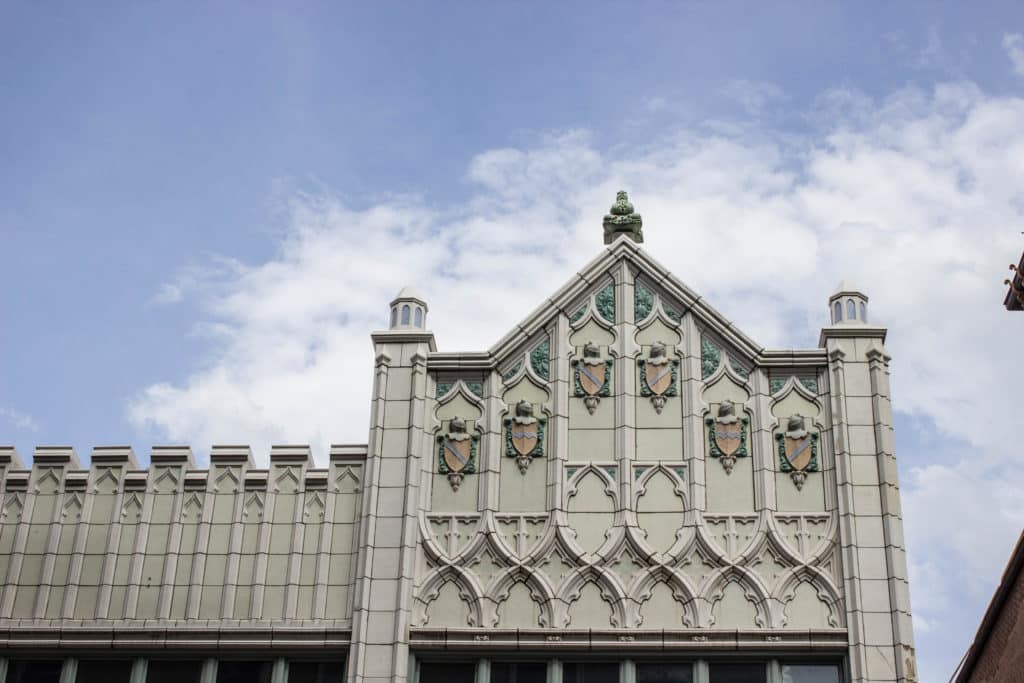 After walking around to check out all the amazing things within close proximity, I headed back to the hotel and got the car to go grab some dinner before heading back to get ready for the concert. After the concert, that bed was such a welcomed sight after being away for almost 24 hours!
The next morning, I got out pretty early to get some photos across the river and check out a couple breakfast spots. There had been a wedding the day/night before on the rooftop of the hotel so I was bummed I may not be able to see the rooftop and the view. When I came back to the hotel to pack up my things and check out, I decided to make one last ditch effort to see if the rooftop was open now. It was and it was completely empty for me! I was not disappointed with the view! I can see why people choose to have weddings and other events up here!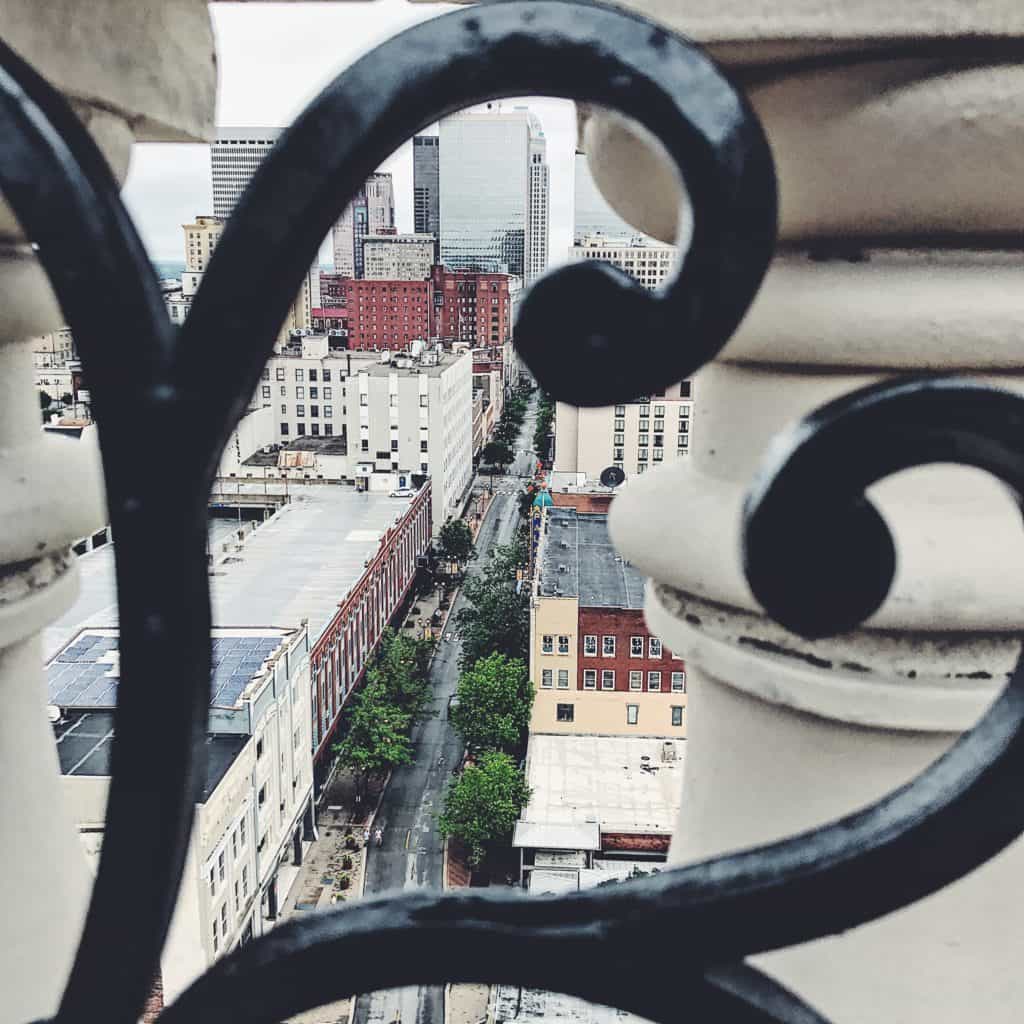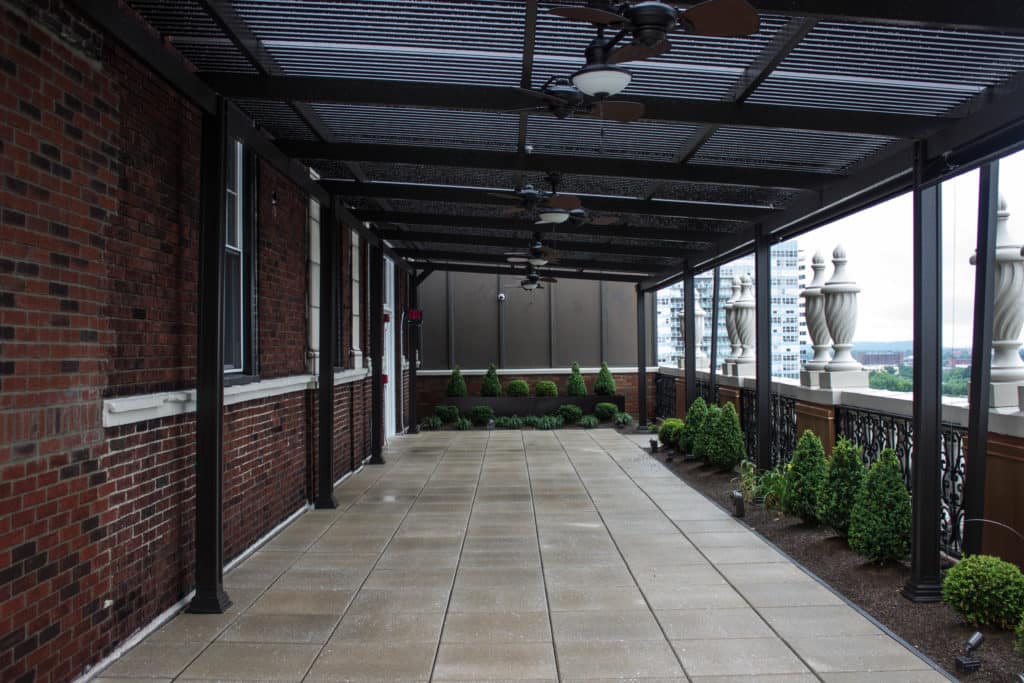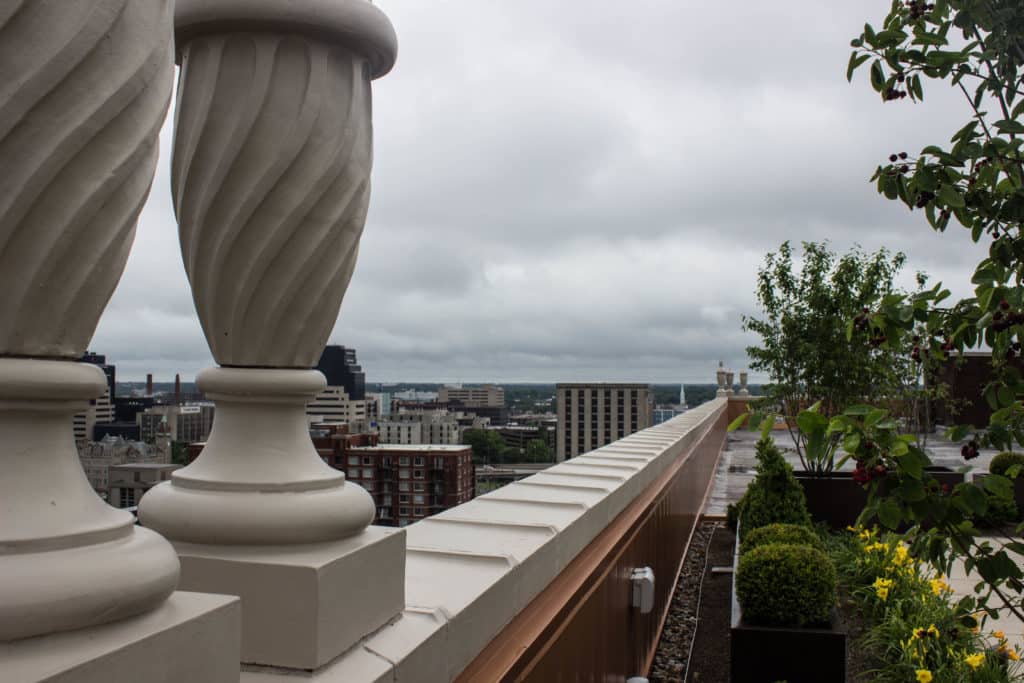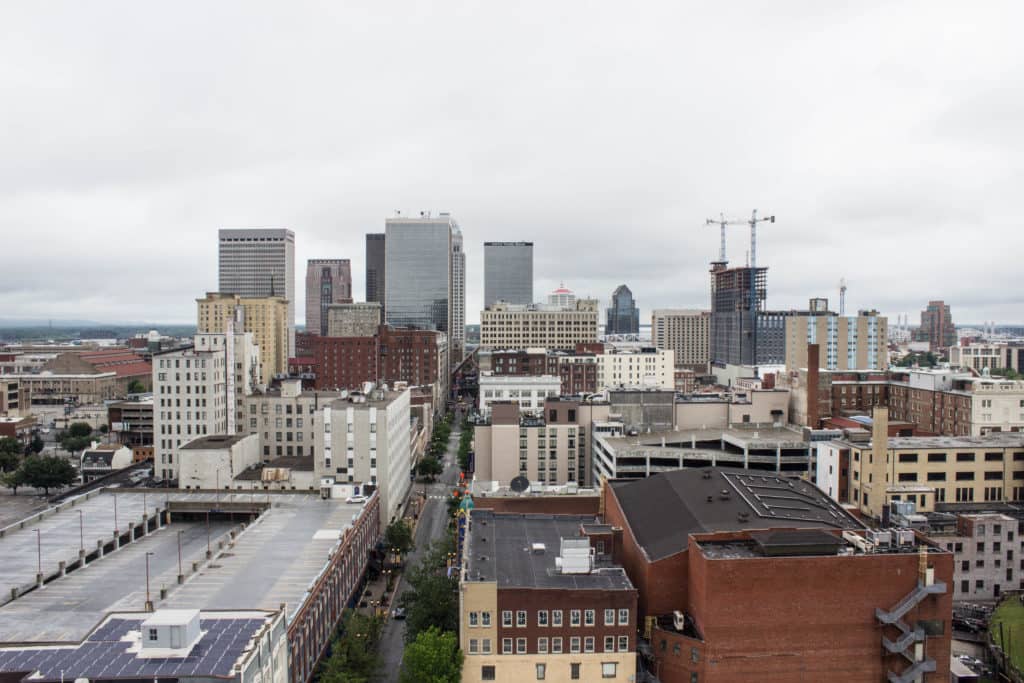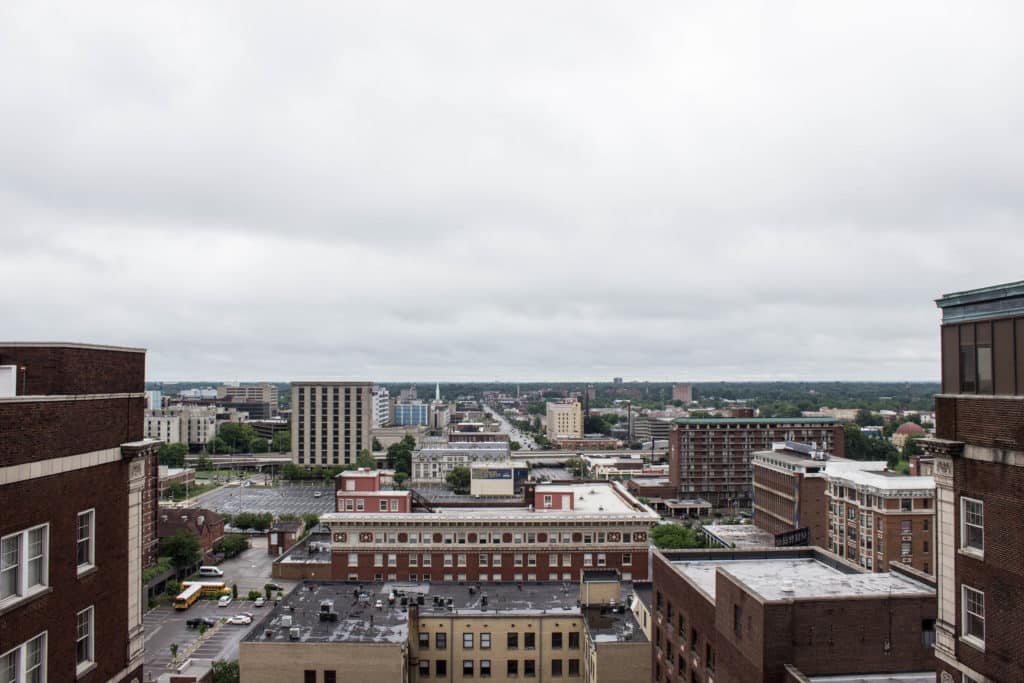 I'm saddened that I was only able to spend one night here – I definitely didn't get to experience everything the hotel had to offer but I felt like I got a fantastic foundation of the hotel and I now know where I want to stay on my next trip to Louisville! If you're headed to Louisville and you're unsure of where to stay, I urge you to check out the Brown Hotel. Not only is it downtown and close to so many activities, a gorgeous hotel and have great employees, but it's also very affordable given it's luxurious qualities!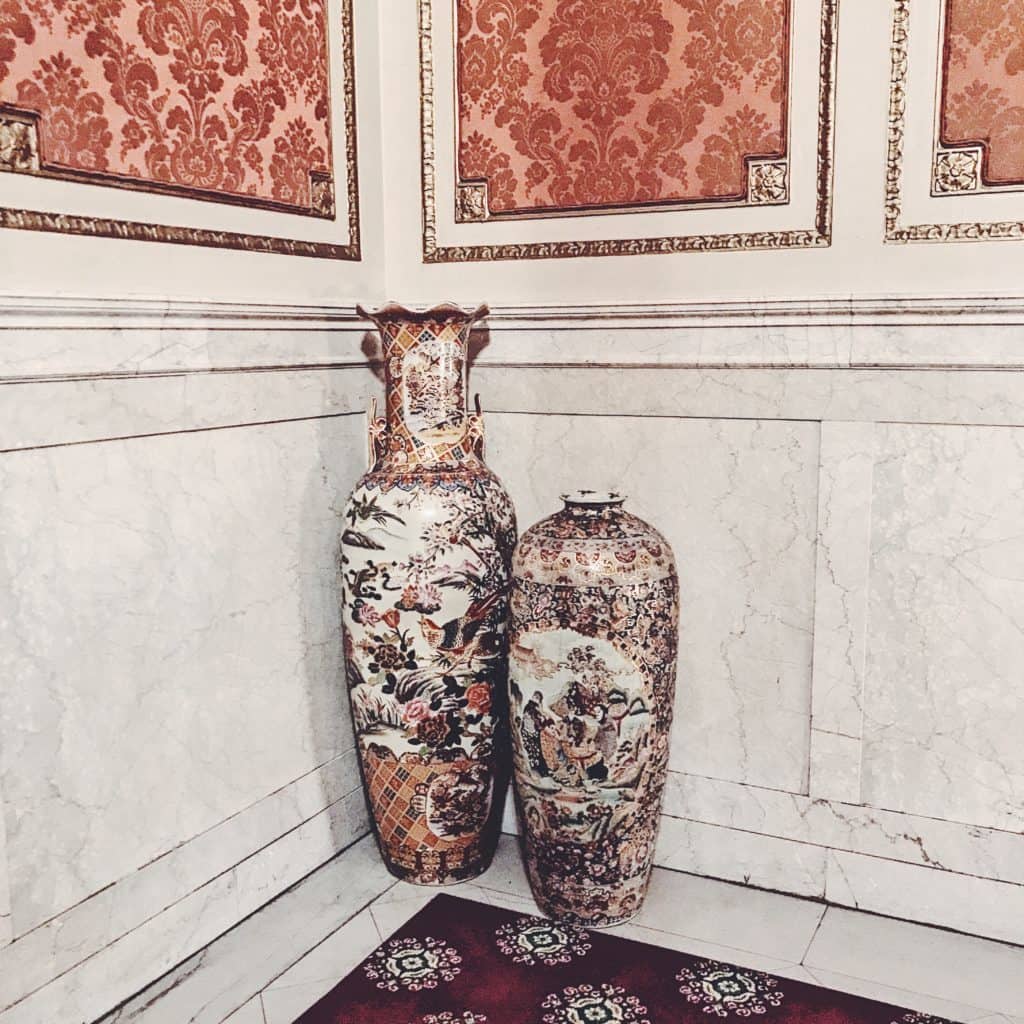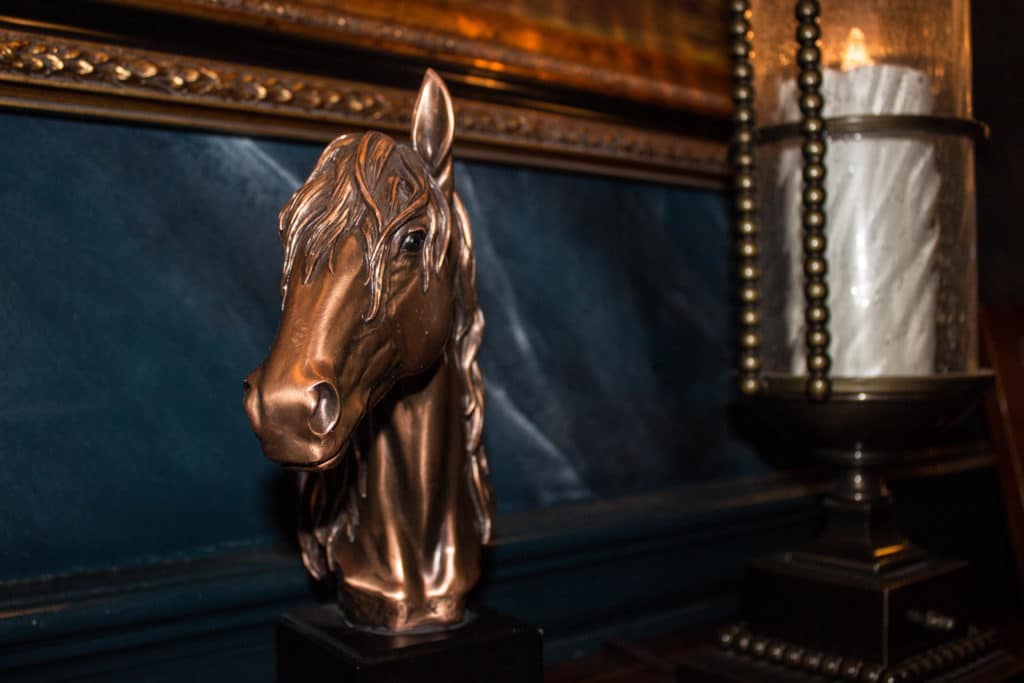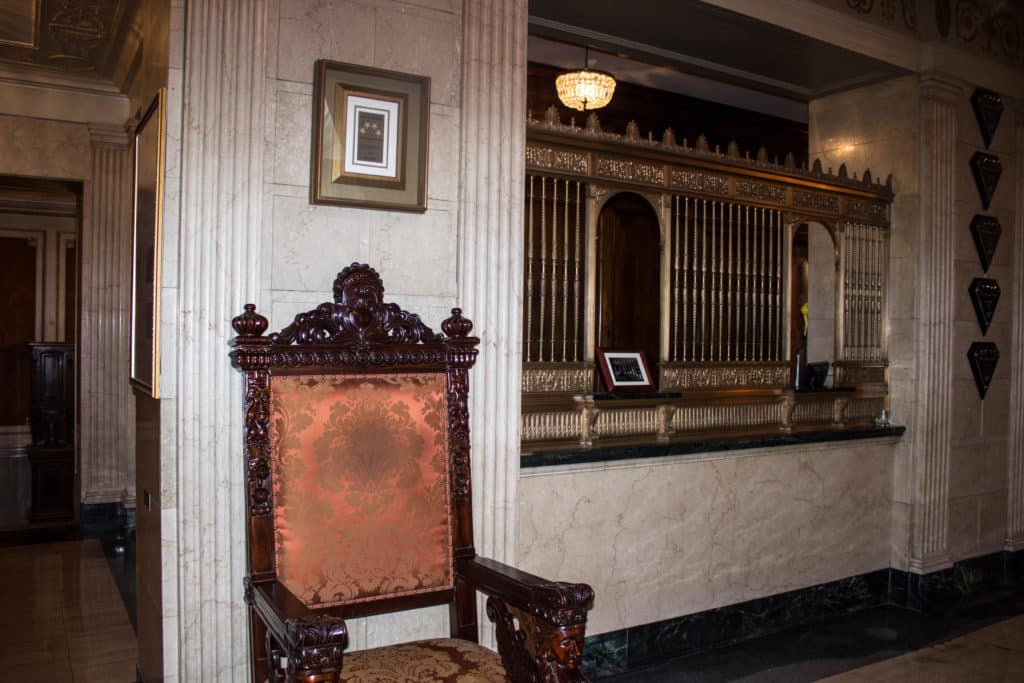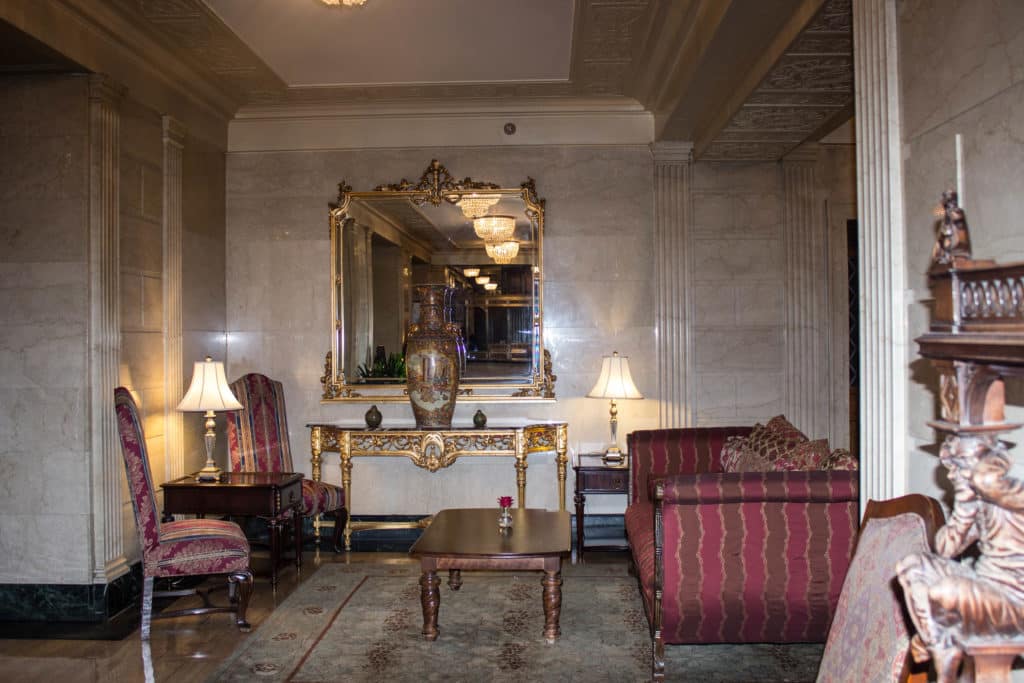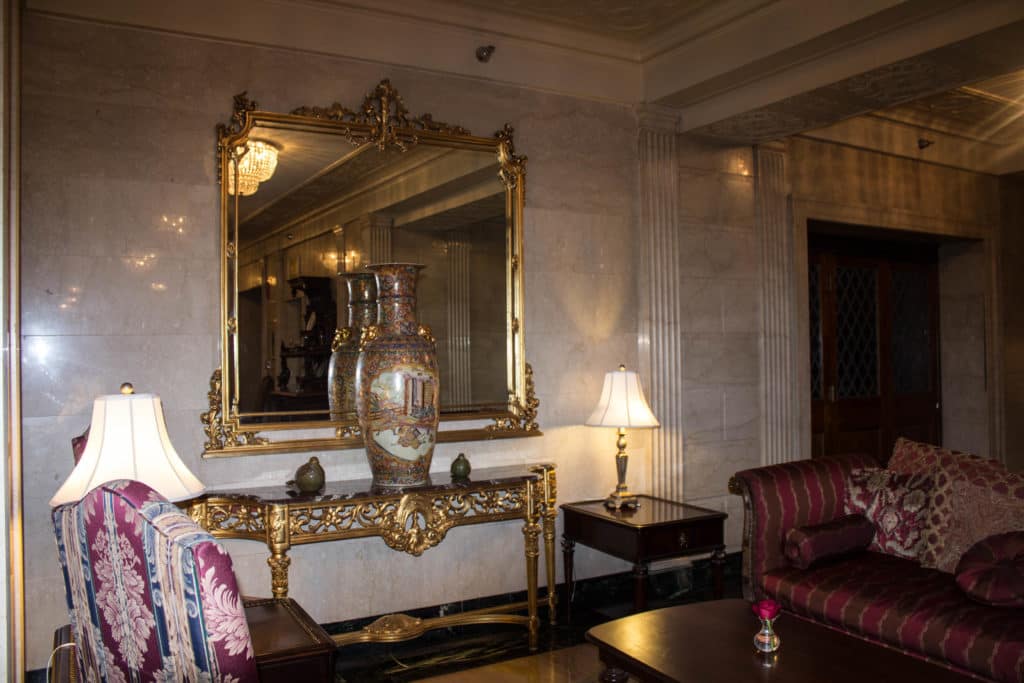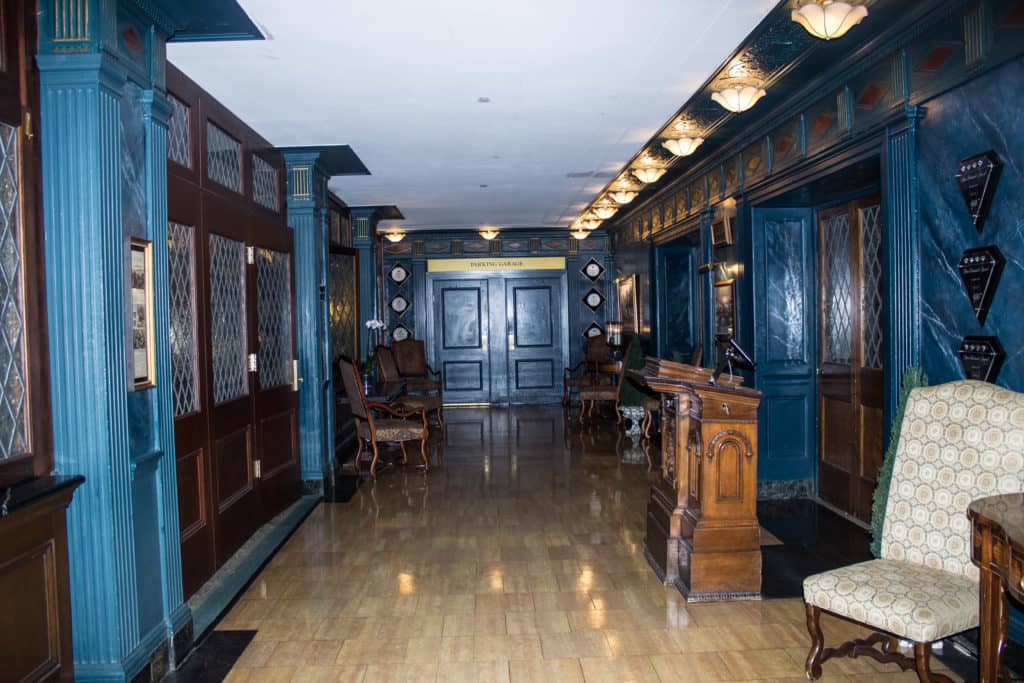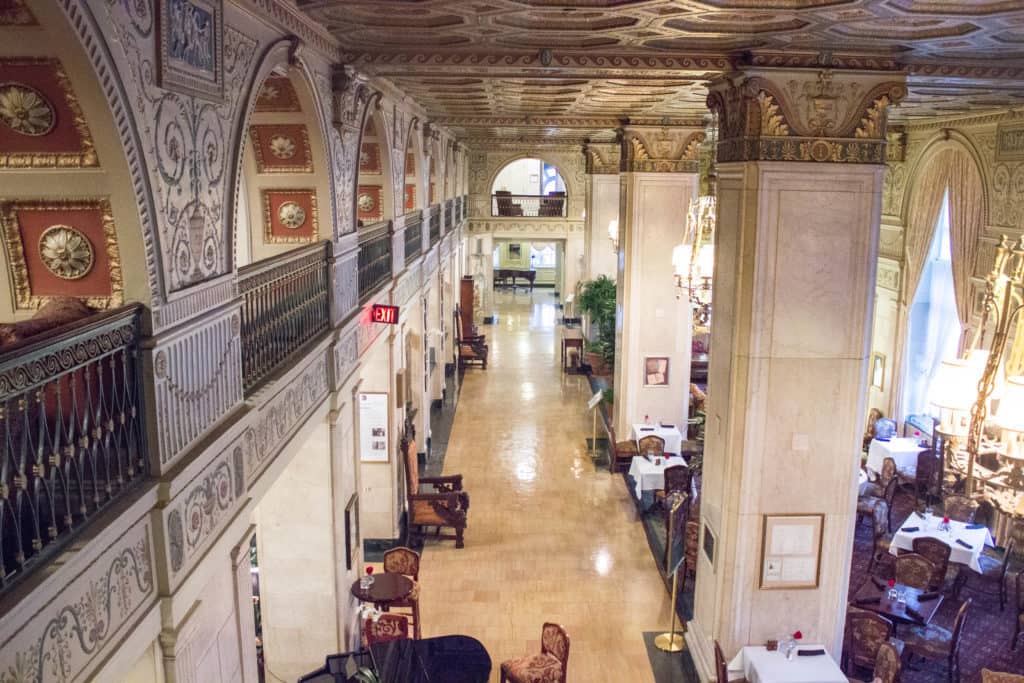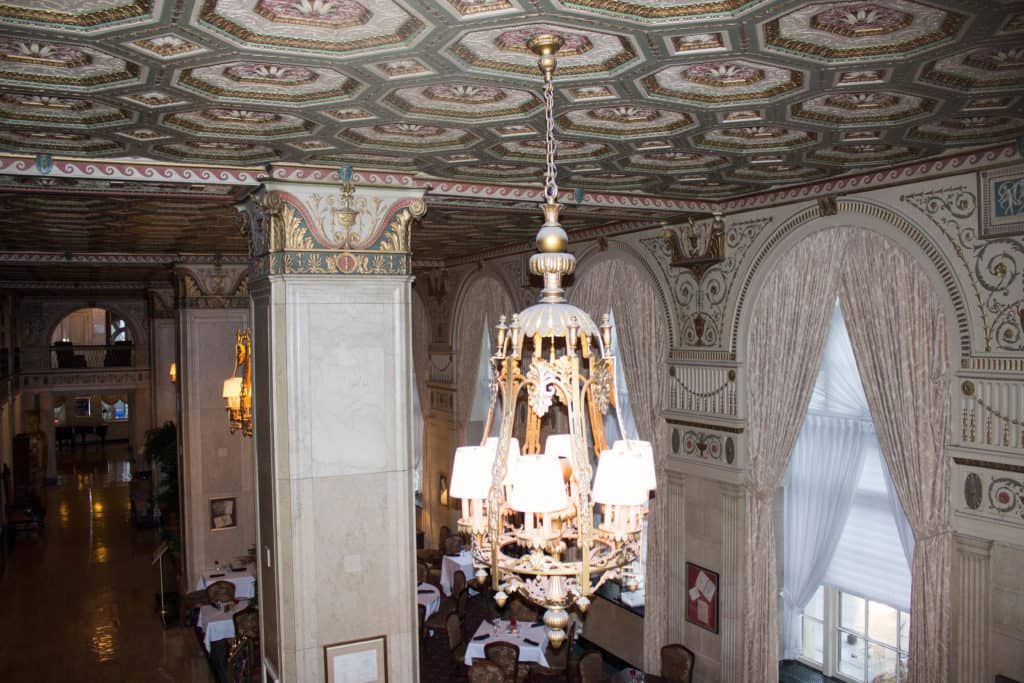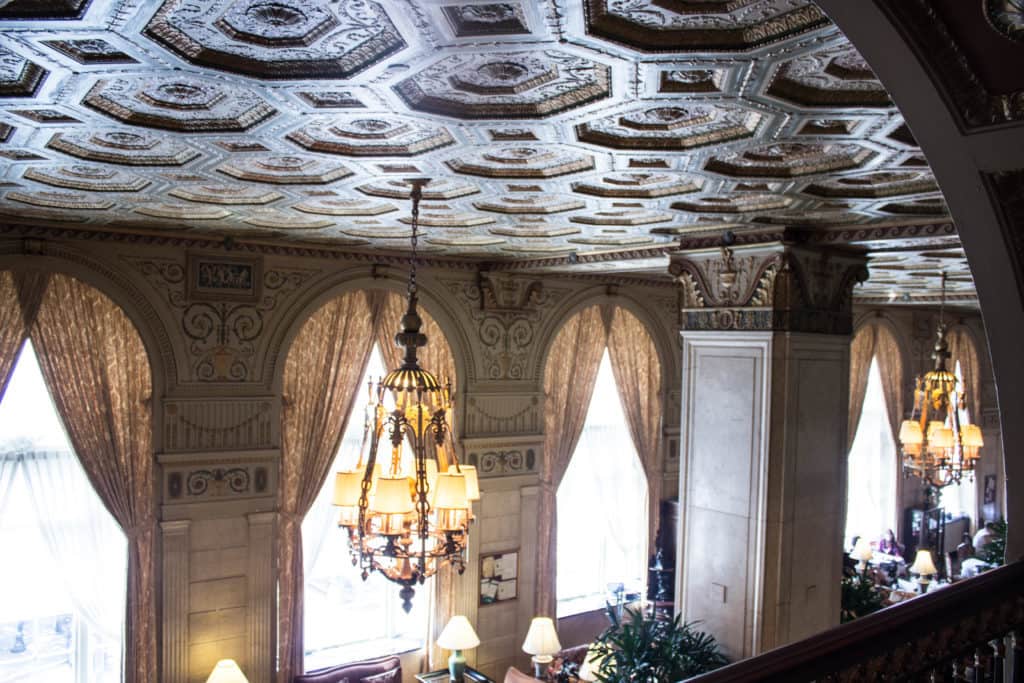 OTHER LOUISVILLE STORIES :
24 Hours in Louisville (coming soon!)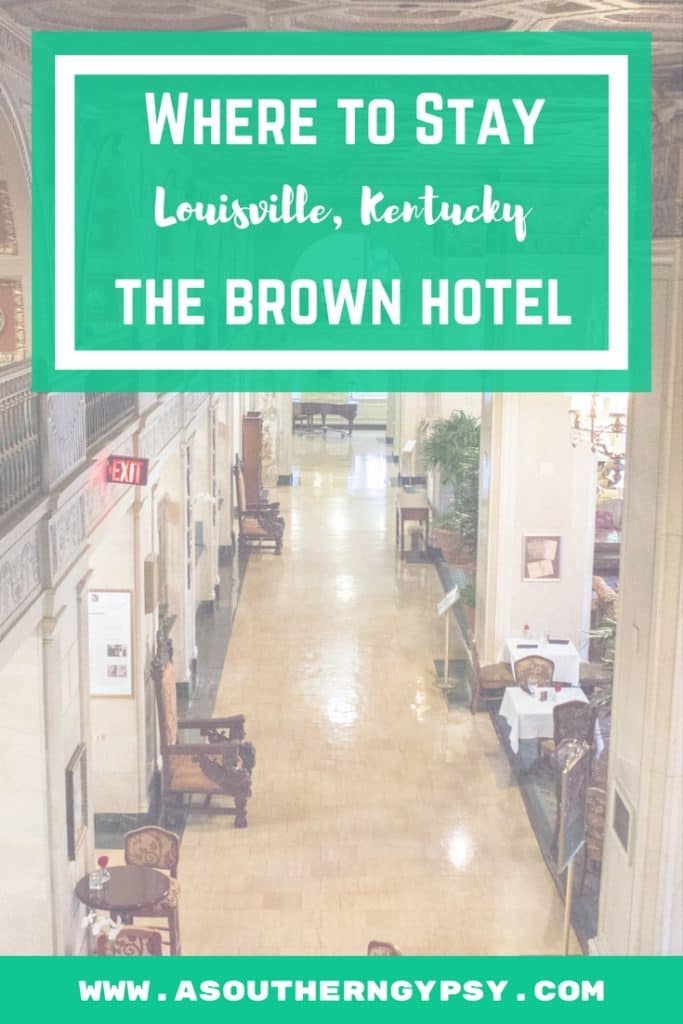 I did receive a discounted media rate during my stay at The Brown Hotel however, I contacted them and all opinions are my own. My first priority is your trust and therefore, I will never write positive reviews about something I have not tried and feel comfortable recommending.
Latest posts by Ashley Hubbard
(see all)