This post may contain affiliate links, meaning if you book or buy something through one of these links, I may earn a small commission (at no extra cost to you!). Please see my disclosure.
With Spring just starting and all the wonderful things that come with it – warmer weather, flowers, baby animals and so on – it's time to showcase some of the wonderful events Nashville has to offer during this time of year. While we may be known for our music and food scenes, we got a lot more to offer including art, gardens, culture, and sporting events.
Enjoying Spring in Nashville
The first thing I think of when I think of spring, besides warm weather, is flowers. When it comes to flowers, where else would be more appropriate than an art and garden expo? Cheekwood in Bloom events start today, March 22nd, starting with hyacinths, daffodils, and magnolias that eventually give way to iris, dogwoods, and viburnums. Tulips, however, will be this year's main focus with over 100,000 tulips to see in Cheekwood's gardens.
Ongoing activities at Cheekwood in Bloom include art activities for children, live music, and storytelling for children. Special events that take place on varying Saturdays include a visit from the Nashville Zoo, a puppeteer, and the Nashville Ballet.
---
We might not be anywhere close to Japan, but Nashville still knows how to celebrate Japanese culture. The annual Cherry Blossom Festival features traditional Japanese food, performances, and much more. The proceeds from the festival go towards planting 1,000 cherry trees – 100 each spring for 10 years. This year will commemorate the 6th year, or 600 cherry trees to date.
The Cherry Blossom Festival Walk kicks things off and begins and ends at the Public Square. Following the walk, there will be music and performances along with plenty of Japanese food trucks and vendors.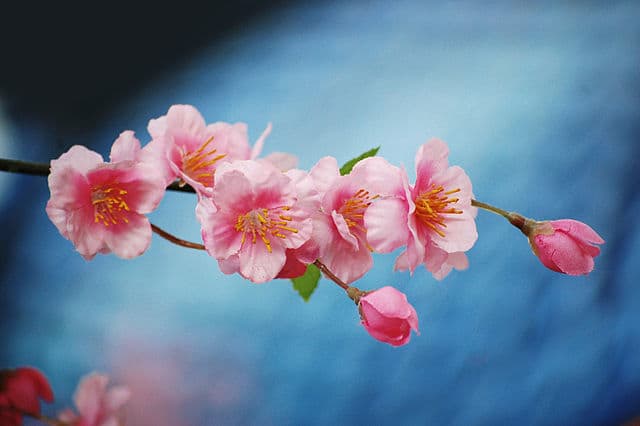 ---
Ragin' Cajun Crawfish Boil
The Ragin' Cajun Crawfish Boil in Nashville is entering its 15th year. With boiled crawfish fresh from South Louisiana, Louisiana-style chicken & sausage jambalaya and gumbo, and red beans & rice with an all-you-can-eat and all-you-can-drink setting, how could you pass this up?
---
The Earth Day Festival is an annual and free, family-friendly event with live entertainment. The event features exhibits and activities that are geared towards educating Nashvillians on protecting our environment. Nashville's Mayor, Karl Dean, has a goal to make this the greenest city in the Southeast and this event only helps that goal become a reality.
Along with live entertainment, the farmer's market and the Yazoo Beer Garden are also making appearances this year.
---
Iroquois Steeplechase
Every second Saturday in May, more than 25,000 people gather for the Iroquois Steeplechase. This annual tradition dates back to 1941. The only year that it did not take place was in 1945 due to World War II. Even the major flood that took place in 2010 immediately before the race didn't keep Steeplechase from taking place.
Besides the actual race, Steeplechase is well-known for the tailgating and the fashion. Women wear ridiculously huge, over-the-top hats and pearls while men wear khakis and bow ties.
Have you ever been to Nashville? Which of these seems like the best Spring event? Anything else to suggest?
Latest posts by Ashley Hubbard
(see all)