This post may contain affiliate links, meaning if you book or buy something through one of these links, I may earn a small commission (at no extra cost to you!). Please see my disclosure.
Native American Culture in North Dakota + Ethical Tips for Visiting Reservations
North Dakota is rich in Native American history and many Native Americans, despite the hardships faced in the past and present, graciously allow guests into their lives. Approximately 30,000 Native Americans live in North Dakota, all united by core beliefs and values that center around respect for the earth and their relationship with nature. Within these 30,000, four tribal nations exist in North Dakota all with distinct languages, origins and histories.
Four Tribal Nations
Three Affiliated Tribes
The Tribes – the Mandan, Hidatsa, and Sahnish – believe their presence in North America is from the beginning of time. The Fort Berthold Reservation today sits on the north and south shores of Lake Sakakawea and includes 4 Bears Casino and Lodge, High Butte, Three Affiliated Tribes Museum, Earth Lodge Village, and more.
Standing Rock Nation
The Standing Rock Nation once controlled the area from the James River in North and South Dakota to the Big Horn Mountains of Wyoming. After gold was discovered though, much of this land was claimed by Congress. The reservation today consists of 2.3 million acres and consists of two casinos, the Standing Rock National Native American Scenic Byway, Standing Rock Lewis & Clark Nature Trail, Standing Rock Monument, Sitting Bull burial site and more.
Spirit Lake Nation
This tribe migrated to the Great Plains from Lake Superior and in 1867, a treaty established about 245,000 acres for the Fort Totten Reservation. Today the reservation consists of Sullys Hill National Game Preserve, Spirit Lake Casino & Resort, Fort Totten State Historic Site and more.
Both the Standing Rock and Spirit Lake Nations are part of the "Lakota/Dakota/Nakota Nations".
Turtle Mountain Band of Pembina Chippewa
The Turtle Mountain Band of Chippewa migrated from the Great Lakes in the late 1400s and developed lasting relationships with the Cree and French during the fur trade. The reservation today is located on 46,000 acres and includes the Turtle Mountain Scenic Byway, Sky Dancer Casino & Resort and more.
---
Things to See or Do
On-a-Slant Village, Mandan
Inside Fort Abraham Lincoln State Park sits the re-created On-a-Slant Village which will transport you back 400 years. The village consists of six reconstructed Mandan earth lodges – the largest reconstructed earth lodge village in the world. Earth lodges were comprised of a clay outer shell, an inner layer of grasses, a ceiling of woven willow, a smoke hole in the center and a fire pit in the middle of the lodge. Cottonwood trees were the base frame and support poles for the lodge. Earth lodges were popular in Native American tribes in the upper Midwest.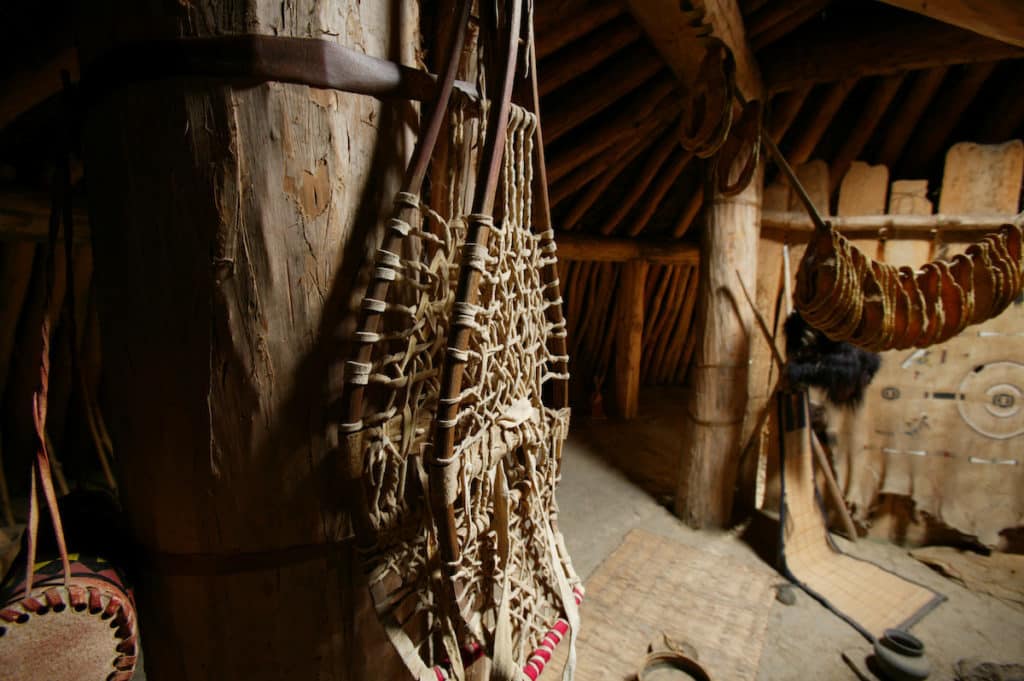 Powwows
Powwows were originally held in the springtime to celebrate the beginning of new life; however, they are now held throughout the year. Powwows are still an important part of life for many Native Americans often holding a religious significance as well as a time for singing, dancing, feasting, praying and other means of celebrating. There are several different powwows held throughout the year all over North Dakota.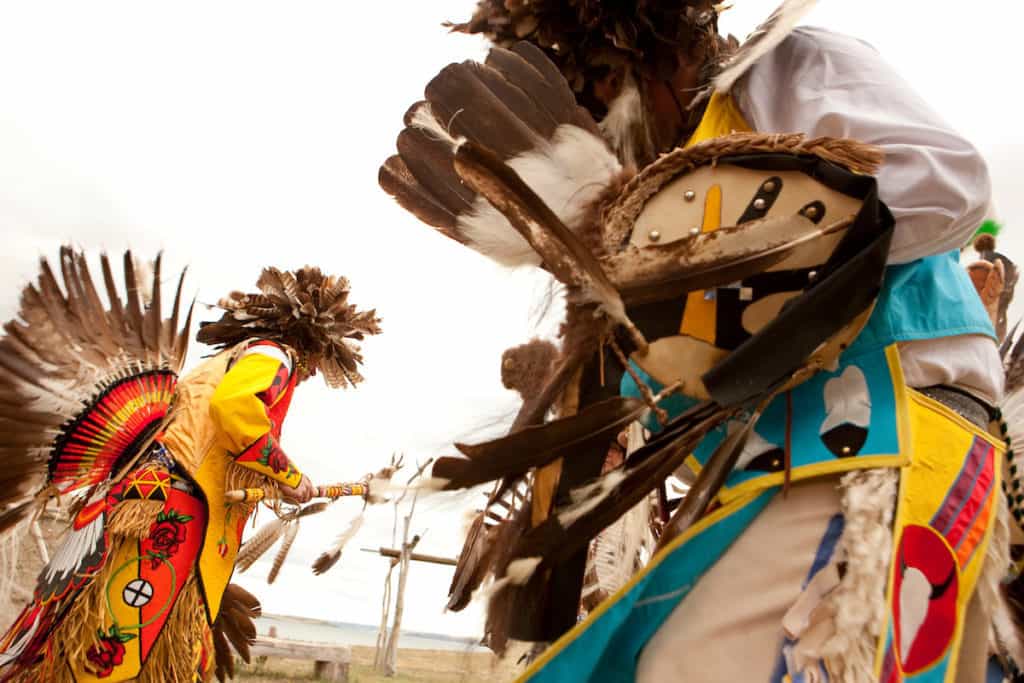 Sitting Bull Burial Site
Sitting Bull was a Hunkpapa Lakota holy man who is known for leading his people during years of resistance to the United States government. He is well known for his vision before the Battle of the Little Bighorn in which he saw many soldiers falling upside down into the Lakota camp. His people took this as a foreshadowing of a major victory and three weeks later they defeated Lt. Col Custer and his battalion. Sitting Bull was later killed on the Standing Rock Indian Reservation during an attempt to arrest him.
Knife River Indian Village National Historical Site
At the Knife River Indian Villages National Historical Site, there are the visible remains of earth-lodge dwellings, cache pits and travois trails. Sakakawea lived among one of the Knife River village. Most know that the presence of Sakakawea on the Lewis and Clark expedition was crucial. The Knife River Villages were important as middlemen during the trading business.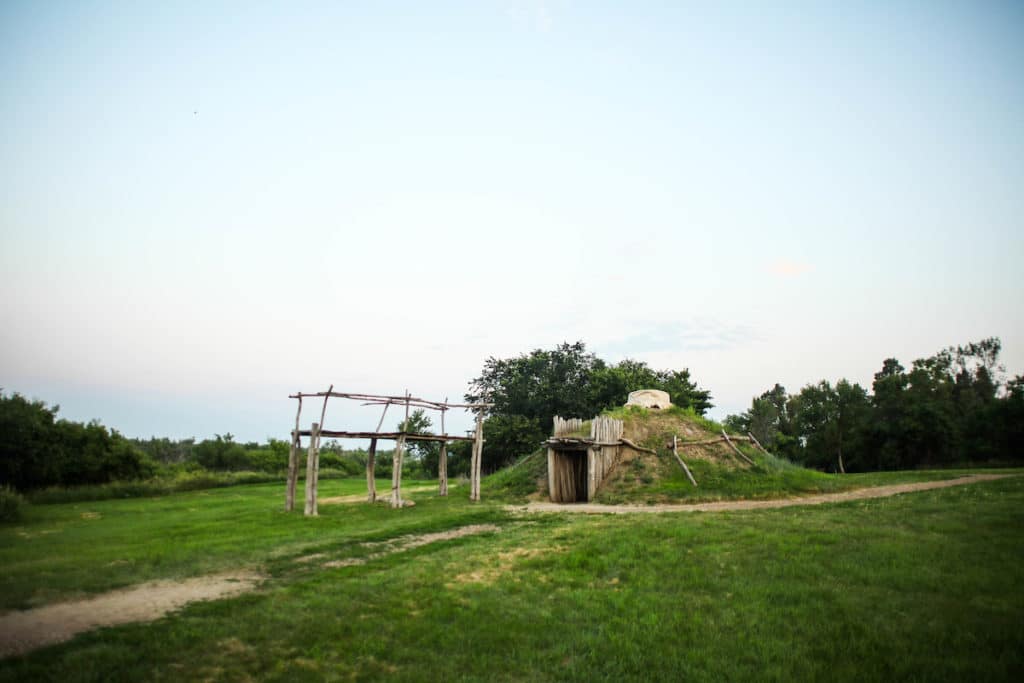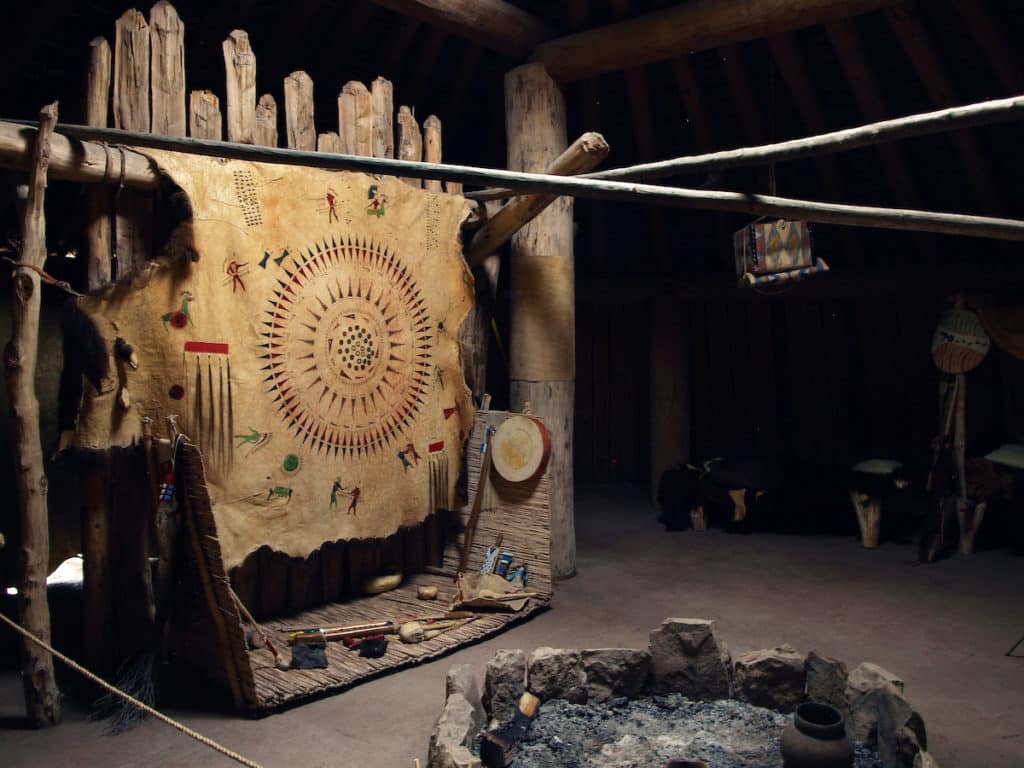 ---
Tips for Visiting Reservations
Experiencing America through the history and stories of the indigenous people will be unforgettable and tourism really can empower local tribes but make sure to choose local indigenous businesses. Here are some more tips on visiting reservations.
All American Indian reservations operate under their own government and may have different rules for visitors. Always exercise common courtesy. Show respect and treat residents with courtesy. Always observe signs put in place to protect the land and/or people.
All tribes can vary drastically, but tribal members within the same tribes can also practice varying degrees of tradition. Due to this, what may be acceptable on some reservations or at certain events, may not be acceptable at others.
Be aware of which areas are public and do not enter private areas.
Do not pick up artifacts or ruins such as pieces of pottery. This would be inappropriate and Native American remains and artifacts are protected by tribal law and the Native American Graves Protection and Repatriation Act.
Be a respectful observer if you are in attendance for a ceremony or dance.
Do research before you trip – know about the culture and history of the particular tribe you are visiting.
Always ask first before taking photographs or videos at public ceremonies. Always ask permission if you want to photograph an individual.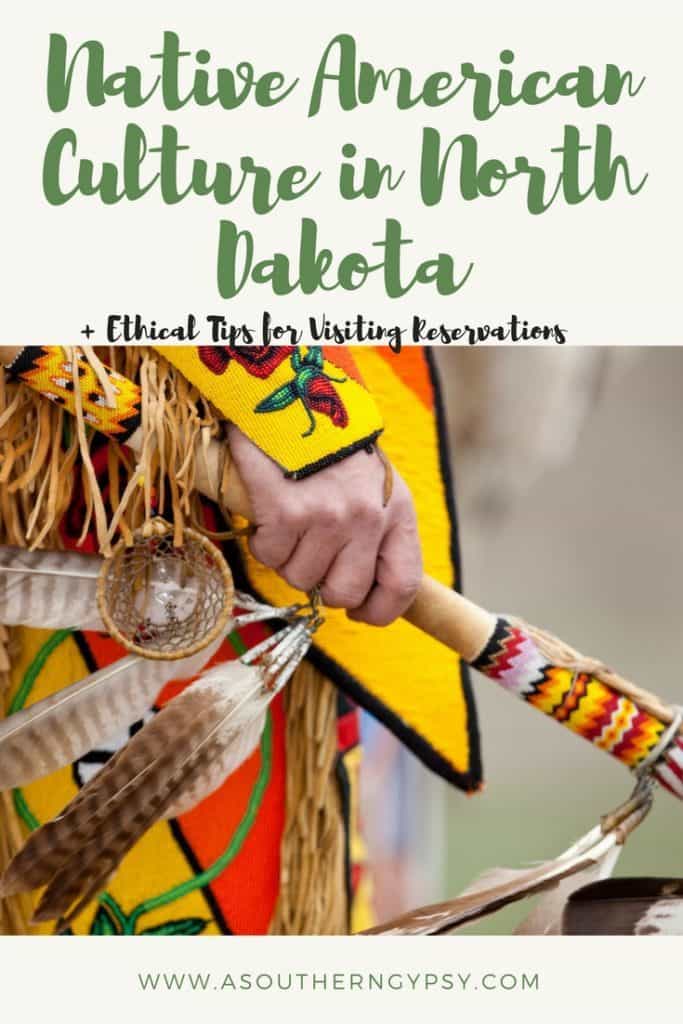 Latest posts by Ashley Hubbard
(see all)