This post may contain affiliate links, meaning if you book or buy something through one of these links, I may earn a small commission (at no extra cost to you!). Please see my disclosure.
After leaving Dingle far too soon, we decided to change up our itinerary a bit so we could fit a day trip to the Aran Islands. This meant getting up at 5:00 am, driving almost four hours to just barely make in time for the 10:00 (and only morning) ferry. It was a caffeine-fueled and nerve-wracking four hours. Driving Irish roads in daylight is one thing and hard enough. Driving them in the dark is borderline daredevil activity. We made it though and despite not feeling well, visiting Inishmore was an amazing experience and well worth it. After arriving back to the Doolin pier, we headed to our Doolin accommodation for the night.
Doolin Accommodation
Doolin is not a very large village but you have a decent selection of places to stay given its close proximity to the Cliffs of Moher and being one of two of places (the other is Galway) to take the ferry to the Aran Islands. When we pulled up at our hotel, I was super impressed. It looked like a mansion more than a hotel. The house was built in 1736 and has remained in one family's lineage for many generations. It sits on 100 acres with breathtaking views of the famous Irish coastline.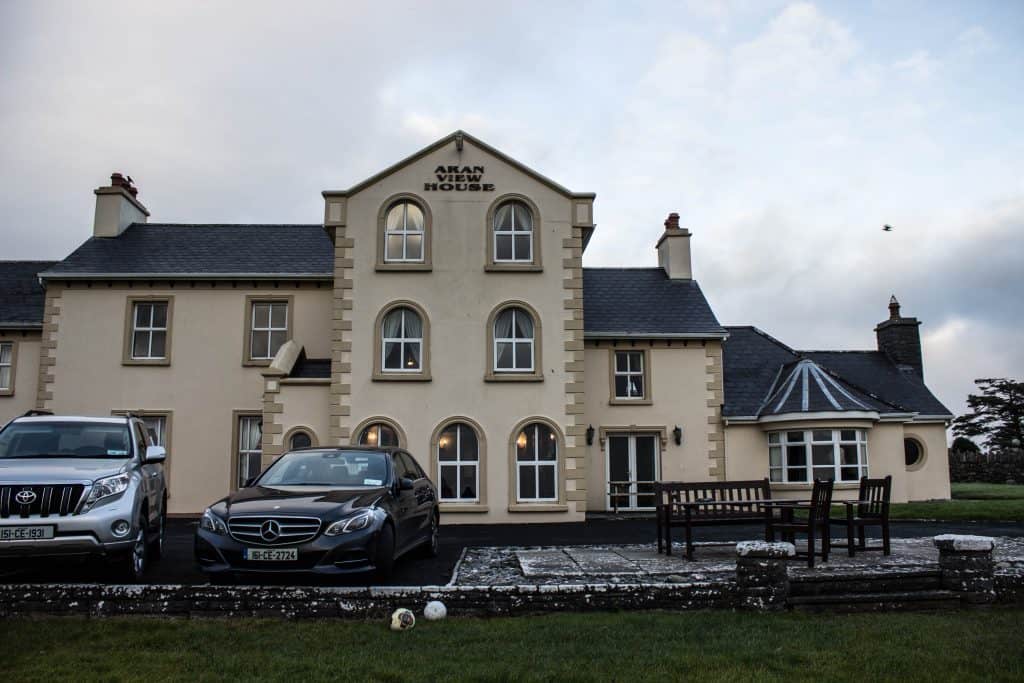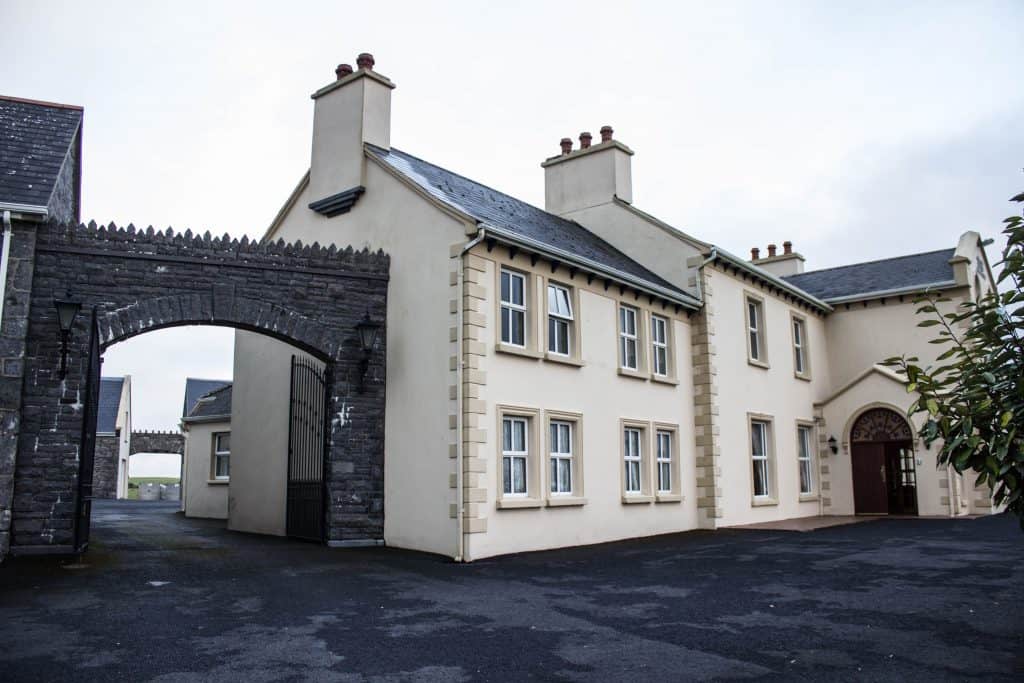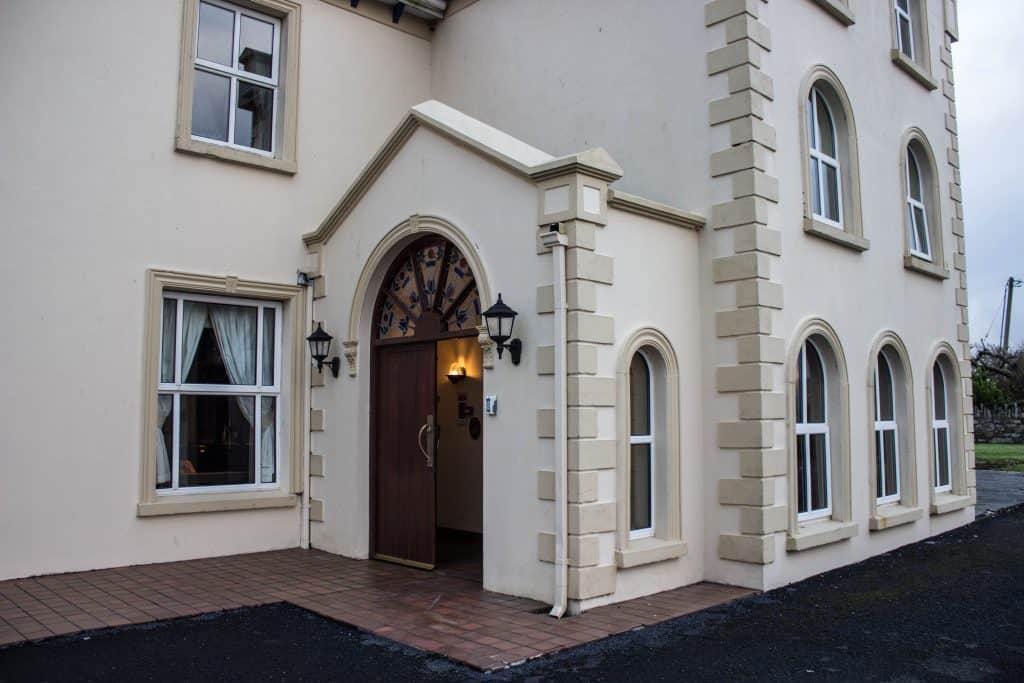 ---
Location
Aran View House sits just North of the main part of Doolin and you can easily walk, drive or bike into the village for dinner or live music. Doolin is the gateway to the Cliffs of Moher, the Aran Islands, The Burren, and Doolin Cave. While we only had one night here, it would easily be a great spot to set up home for several nights and take day trips.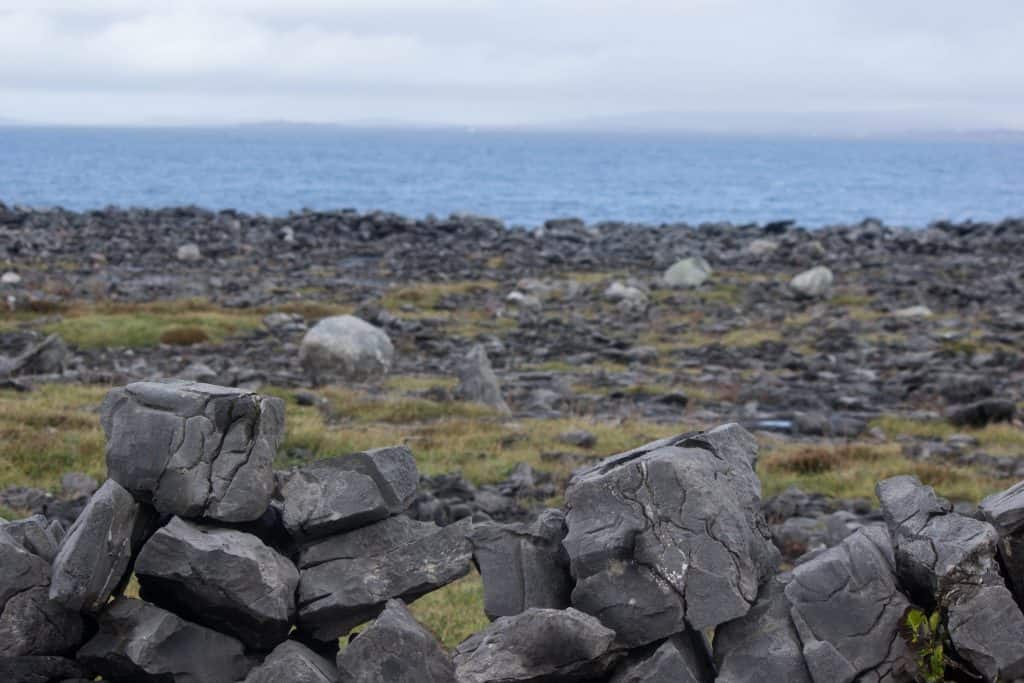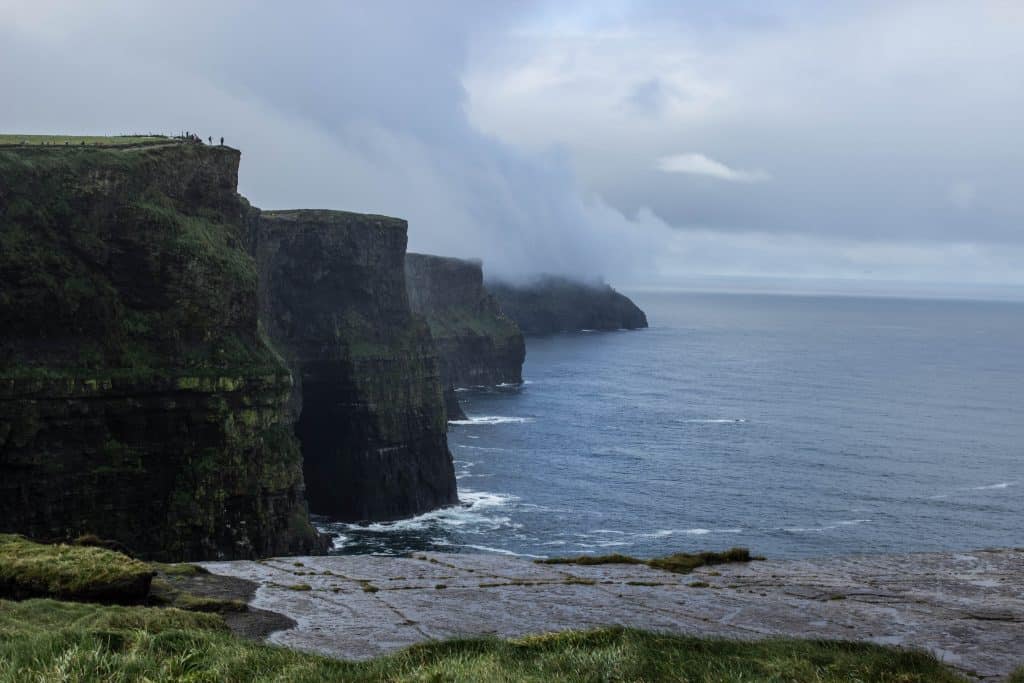 ---
Common Areas + Room
While we didn't get to explore the common areas due to our action-packed day, there is a guest lounge and restaurant on site. Our room was a welcomed sight after our long day and we were both so excited to see how spacious it was and the large bathroom with a tub that was calling my name.
The room comfortably sleeps three with a full and twin bed making it perfect for a group of friends or a small family traveling together. There is also plenty of space for your belongings and a nice sitting area with a view.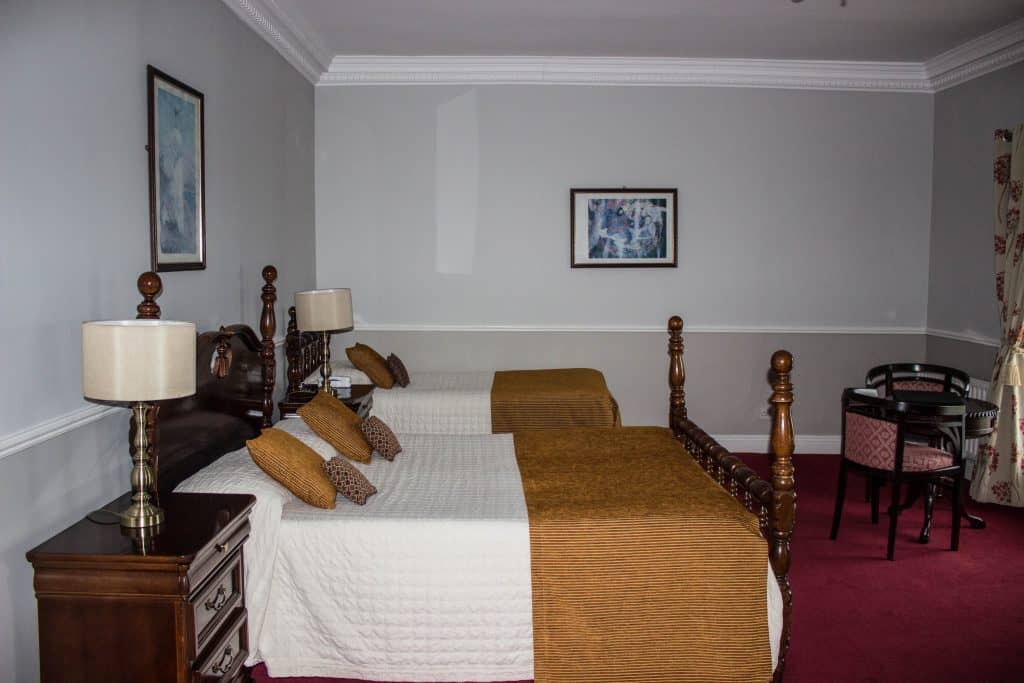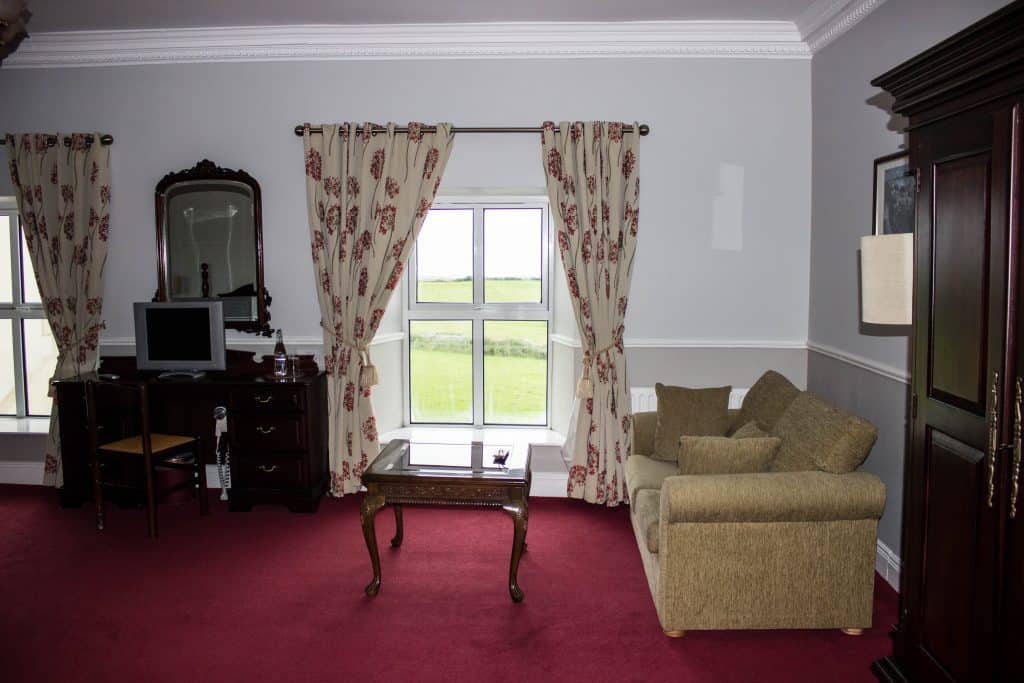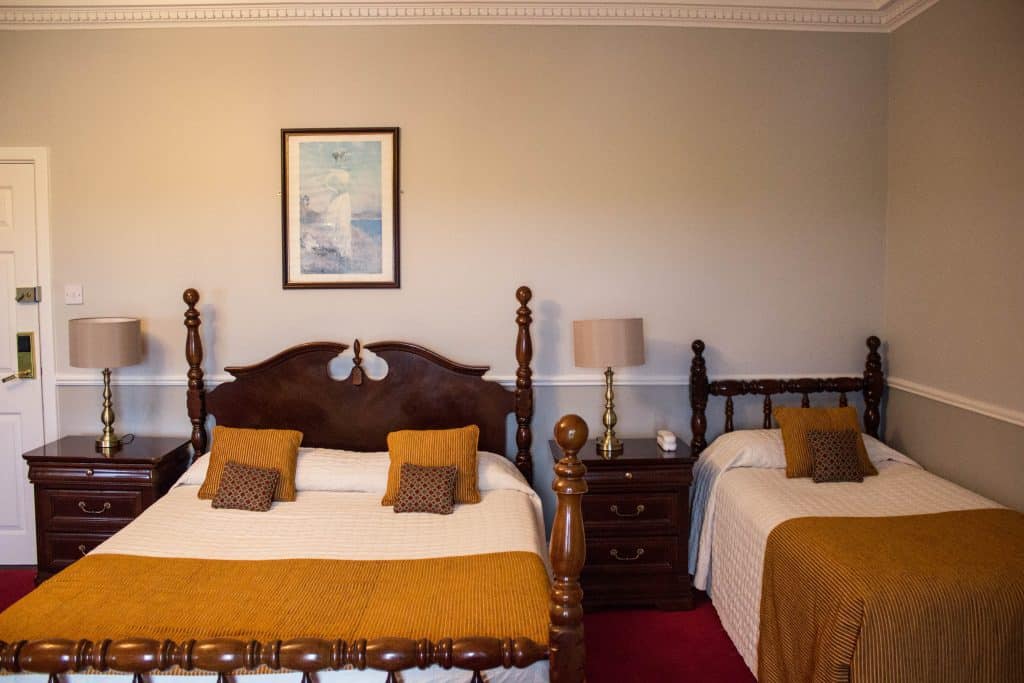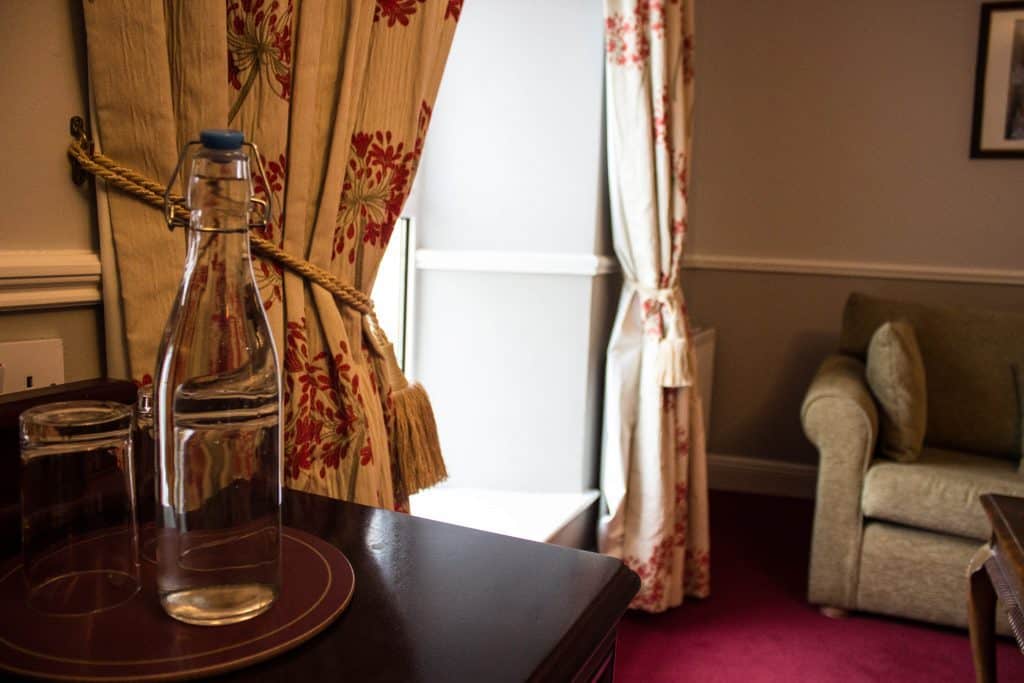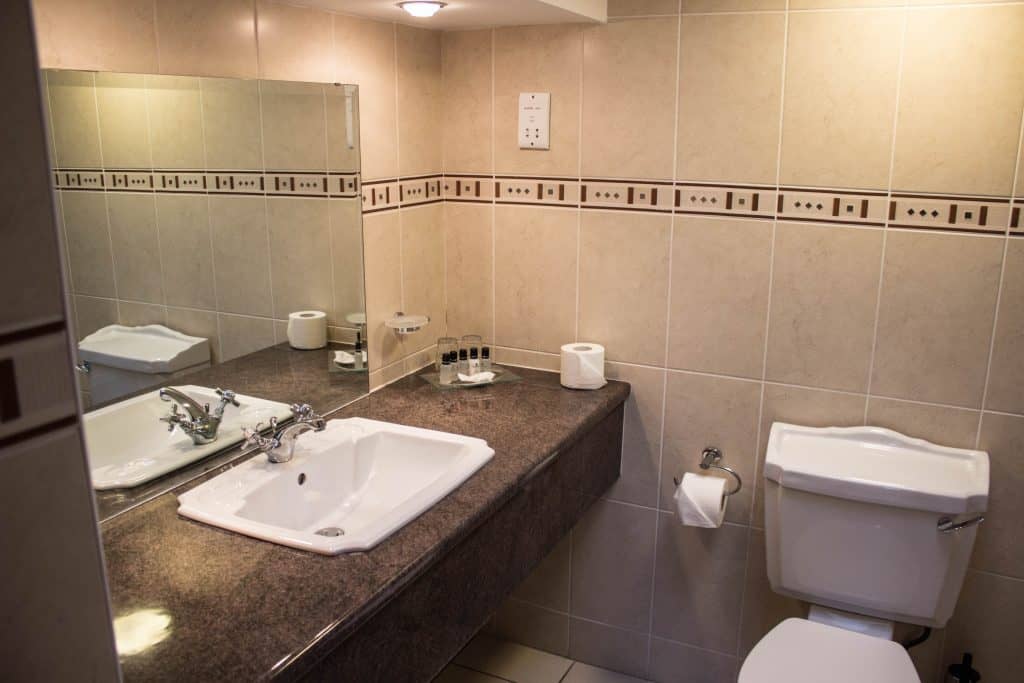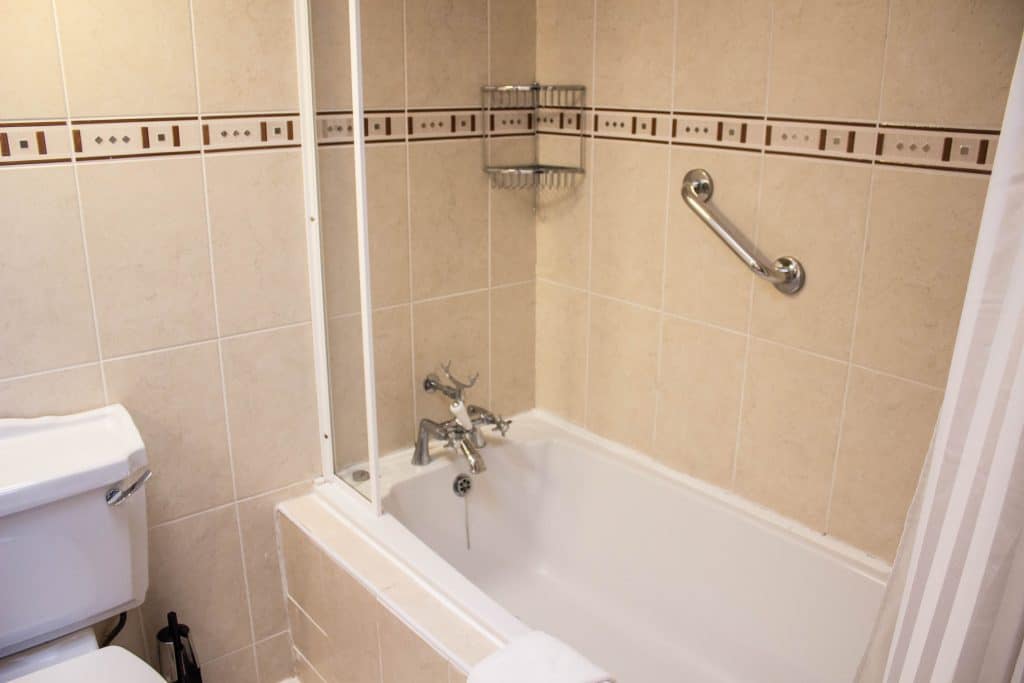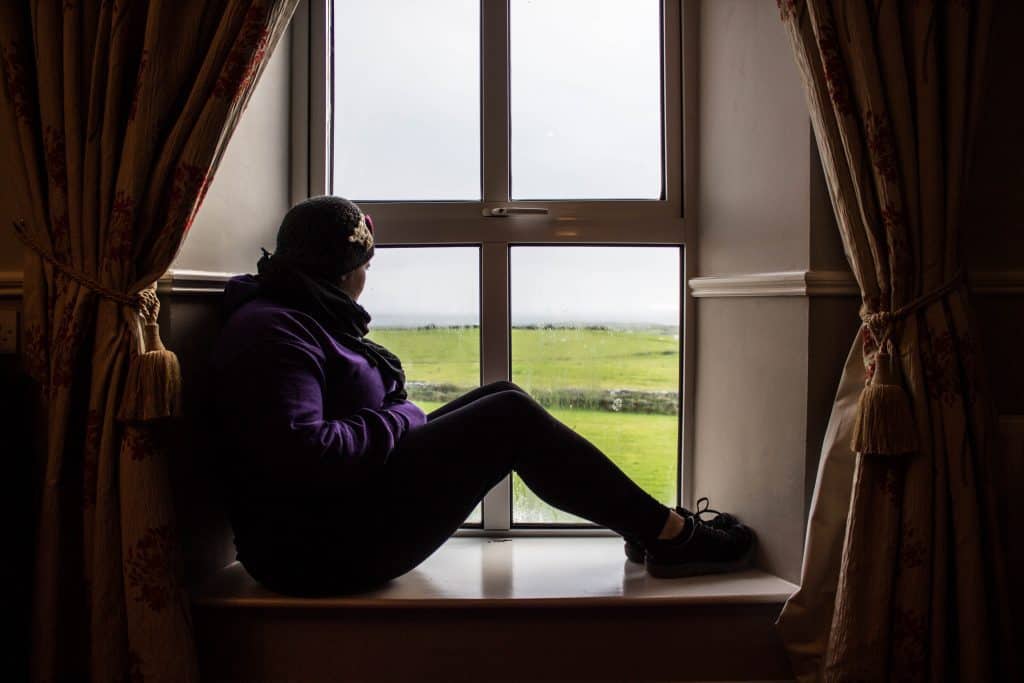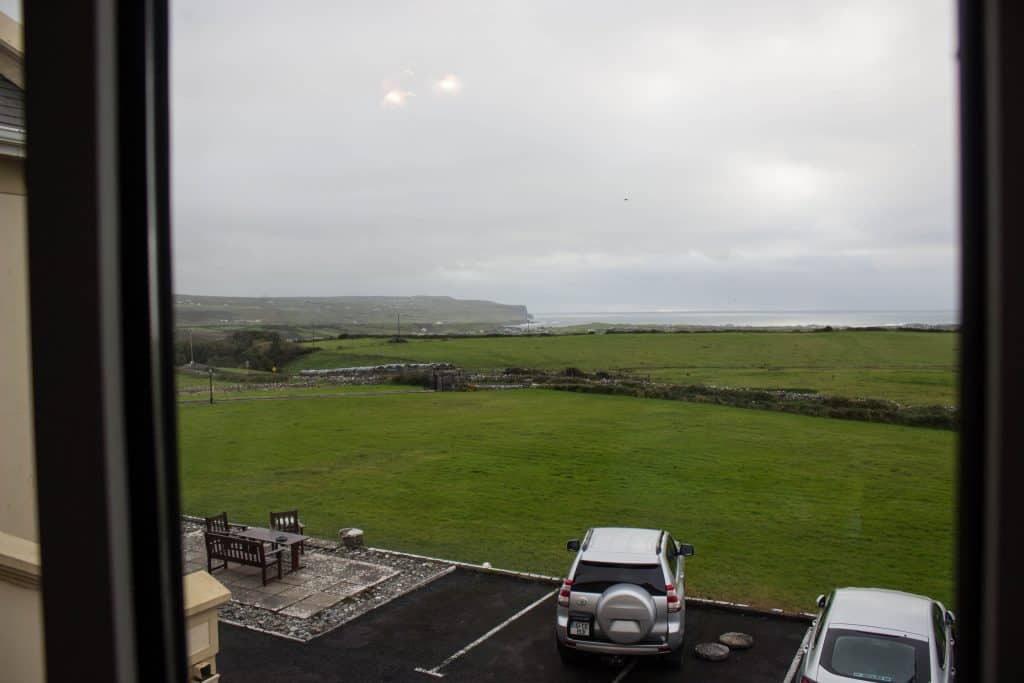 ---
Amenities
Overview
Aran View House was the perfect Doolin accommodation for our short trip but with the room size, proximity to so many amazing destinations and activities and the gorgeous views, I could easily have stayed here longer. I would absolutely recommend this accommodation for anyone visiting Doolin and would definitely stay here again should I find myself in Doolin again (which I hope I do!).
Interested in Doolin accommodation? Check out reviews here or go ahead and book your stay here.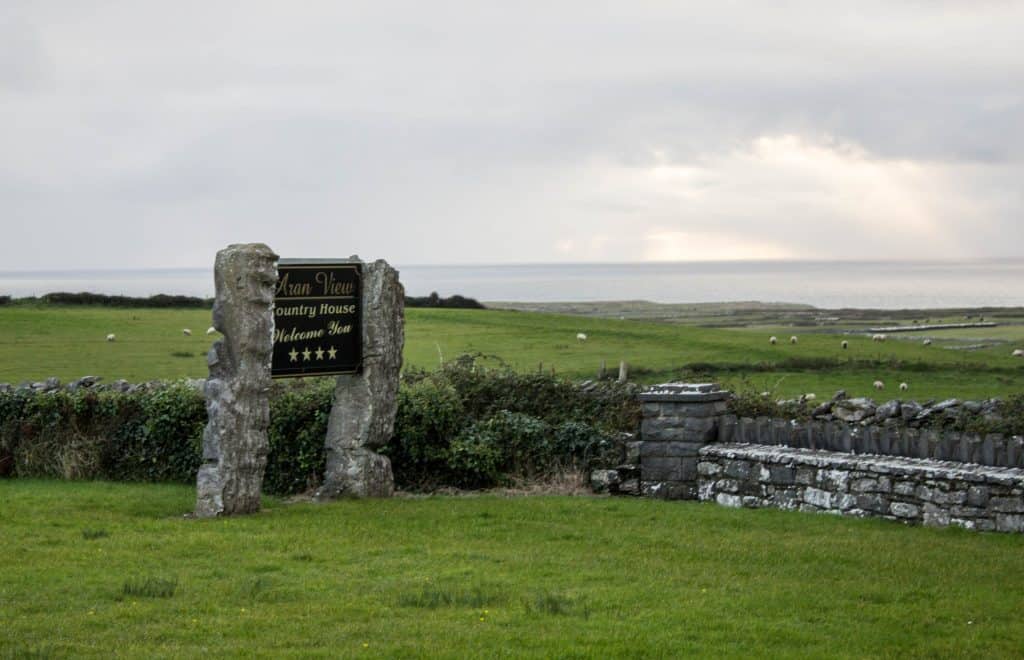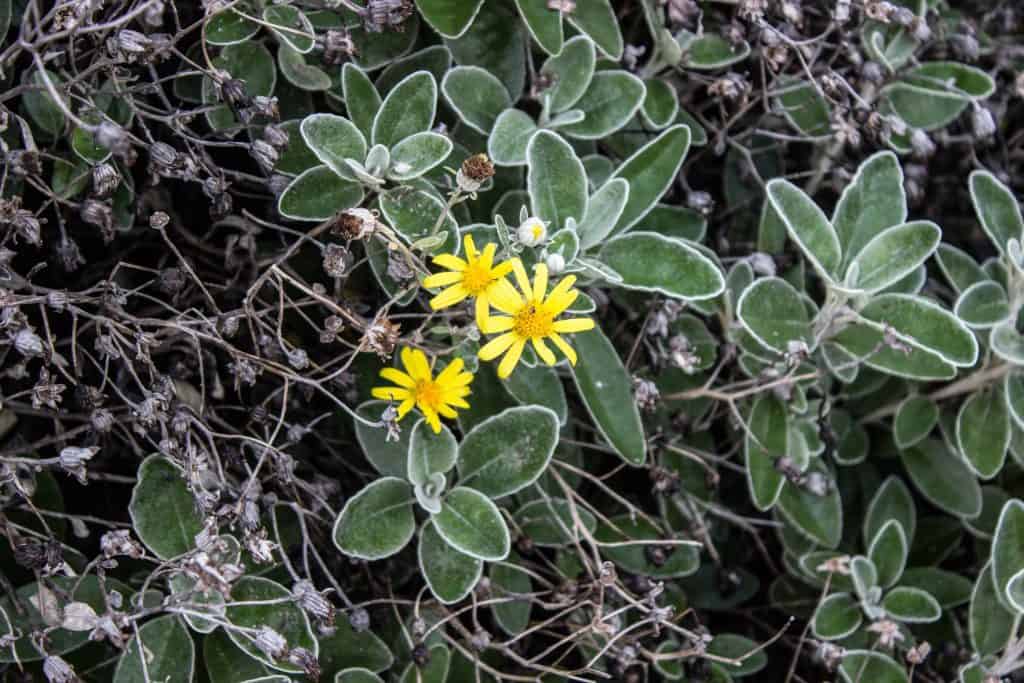 ---
What to Pack for Doolin
Raincoat (yep, it's not just something people say – it can rain at any moment!)
Travel Umbrella (while I didn't bring an umbrella and was too stubborn to buy one, I'd recommend it)
Pacsafe Cross Body Purse (I love my Pacsafe products and would highly recommend using them when traveling)
Comfortable Shoes (my feet tend to hurt pretty easily and these are the best shoes I've had in a while for walking a lot)
Have you ever been to Doolin?? Tell me about it in the comments below ↓↓↓
Ready to book this lovely accommodation? Check out reviews here and book here.
Looking for a guidebook on Ireland? Here ya go!
What else have I written? You can find more Ireland posts here.
Like this post? Have Questions? Hit me up on Facebook | Twitter | Instagram | Pinterest | Email
↓↓↓ PIN IT ↓↓↓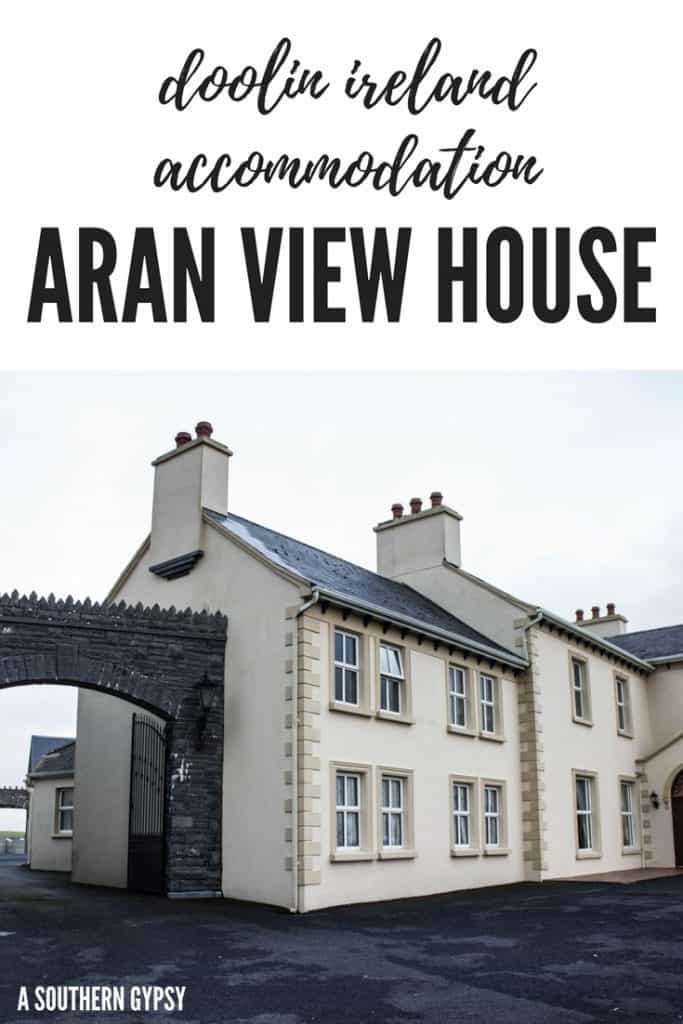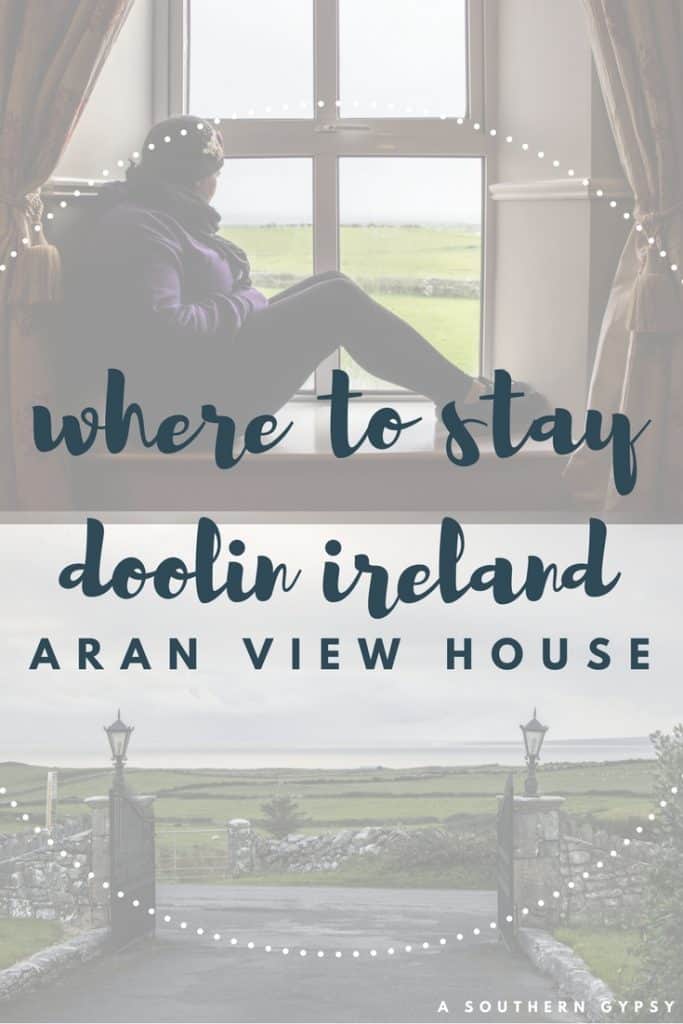 Thank you to Aran View House for hosting me on my stay. As always, all opinions are my own and I will never promote something I don't personally use and believe in, regardless of who foots the bill.
Also, some of the above are affiliate links and I will earn a very small percentage of the sale if you purchase through them at no extra cost to you. Thanks for supporting A Southern Gypsy!
Latest posts by Ashley Hubbard
(see all)