This post may contain affiliate links, meaning if you book or buy something through one of these links, I may earn a small commission (at no extra cost to you!). Please see my disclosure.
Cooking Our Way Around the World | Argentina
As I started my blog in September 2013 and only became vegan in May 2016, there are several non-vegan posts pre-vegan era. As an example of how someone can change their path in life drastically, I have made the decision to leave the posts up even though I am ashamed of them. I hope you will take this example and think on it. Also, see my animal activism page or travel page on ideas for ethical animal tourism and vegan food around the world. My inbox is always open should you have questions about changing your lifestyle to better serve animals, our planet, and your own health.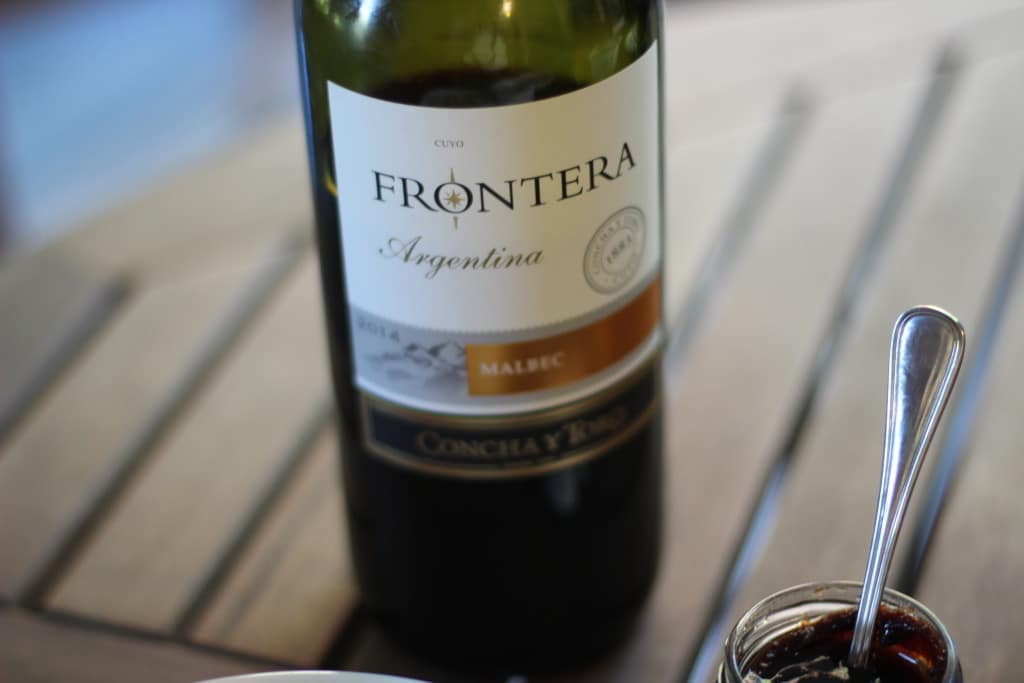 The land of beef, wine, futbol and tango! Argentina is one of the countries we are seriously looking at for our next international destination – which is always changing because I'm so indecisive and there are so many amazing places to explore. We, again, skipped Cameroon this week. We did so last time since it was St Patrick's Day and celebrated by cooking our Irish meal. This time, we skipped the randomly selected country and opted for Argentina because I've had my 'Try the World' Argentina box just waiting to be used. The items were close to expiring and I didn't want to let that happen.
Cameroon is still going to happen soon though – I already have the meal picked out and everything!
We selected our Argentina meal based on items in our Try the World box.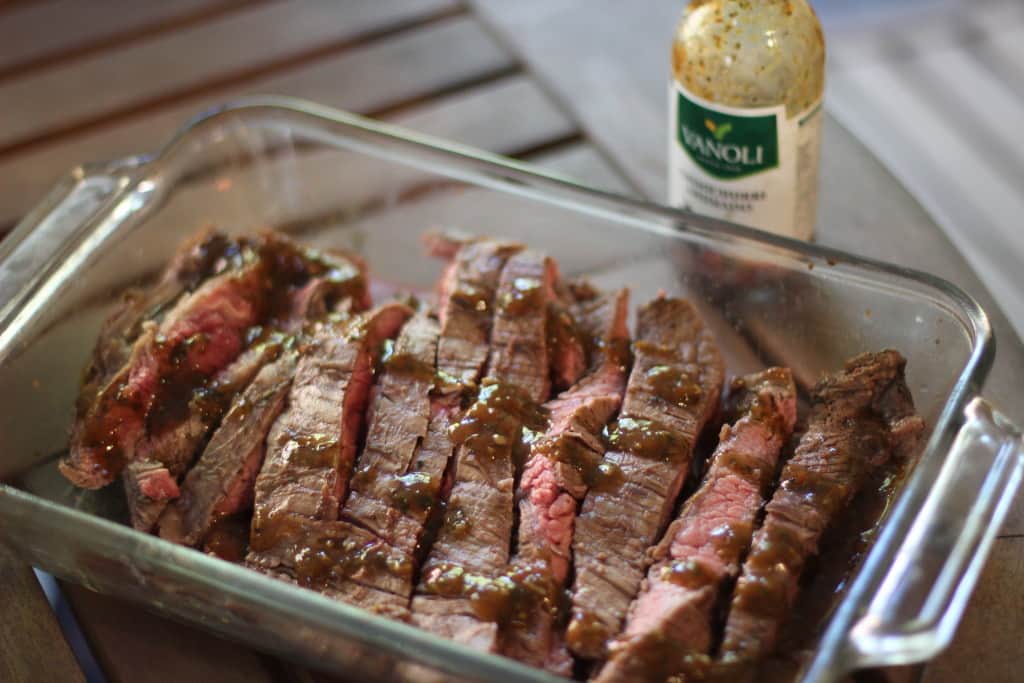 Argentina Meal
Grilled Flank Steak with Chimichurri Sauce

Normally, I'd make the chimichurri from scratch but am using the bottle that came straight from Argentina instead!

Grilled Provolone Cheese
Panqueques (Crepes) con Dulce de Leche

Using the dulce de leche that came in my box as well

Green olive paste and red fruits, malbec red wine + honey sauce served with bread

Both of these spreads came in the box and figured they would be good to eat with some bread.

Malbec

Can't eat like an Argentinian without having some delicious red wine with our meal.
What did I like most about this meal?
The panqueques! These were a hit with EVERYONE – even Kaleb, my non-sweet eater. I've never made crepes before and I don't know why because it was fairly simple. Just as simple if not simpler than pancakes. The filling of dulce de leche is divine. I also added bananas and put powdered sugar on top. Seriously, amazing.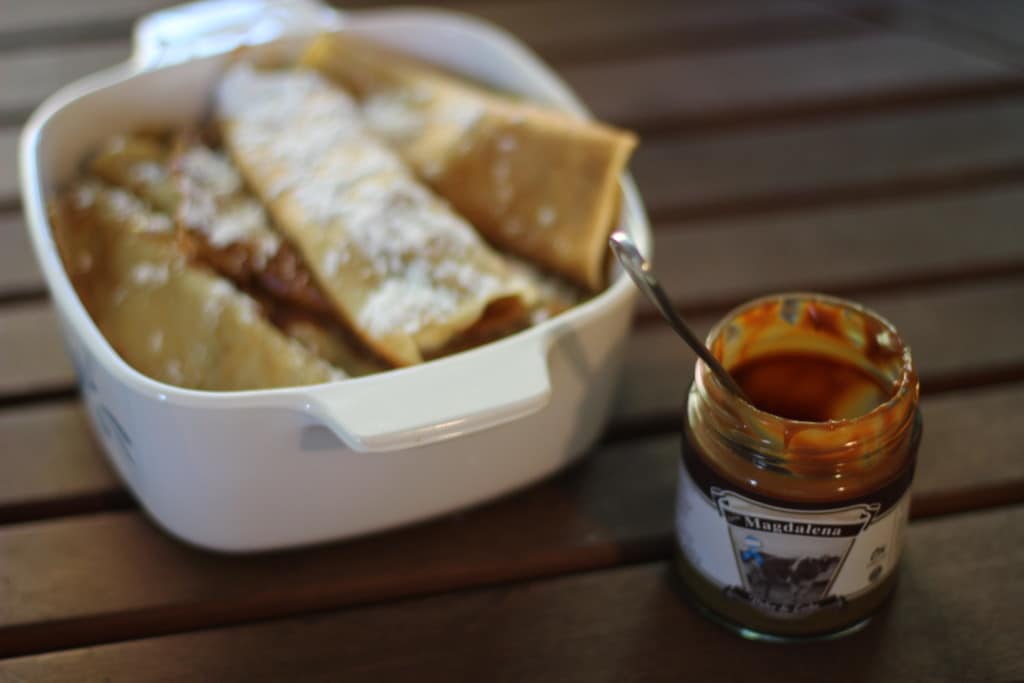 The other favorite was the grilled provolone cheese. I've never heard of such a thing but it was brilliant. I put oregano and dried red chili pepper on top. The taste was amazing but we couldn't figure out to keep the cheese soft enough to dip the bread into. It wanted to harden too fast but that didn't stop us from enjoying its deliciousness.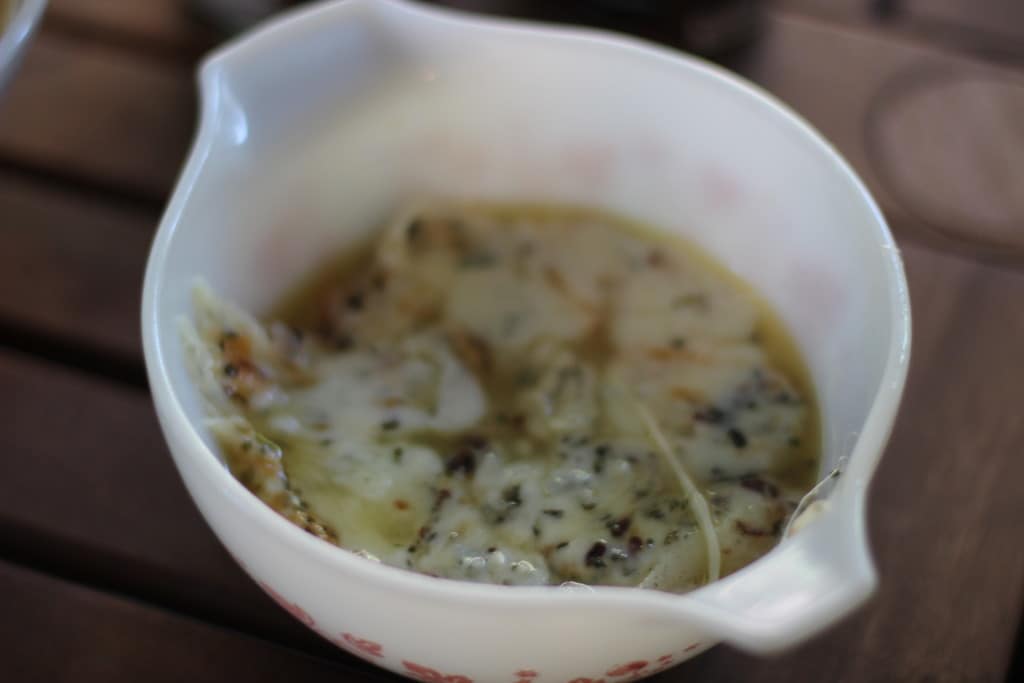 What did I like least about this meal?
I don't like olives so I was not a fan of the green olive paste at all but that didn't surprise me.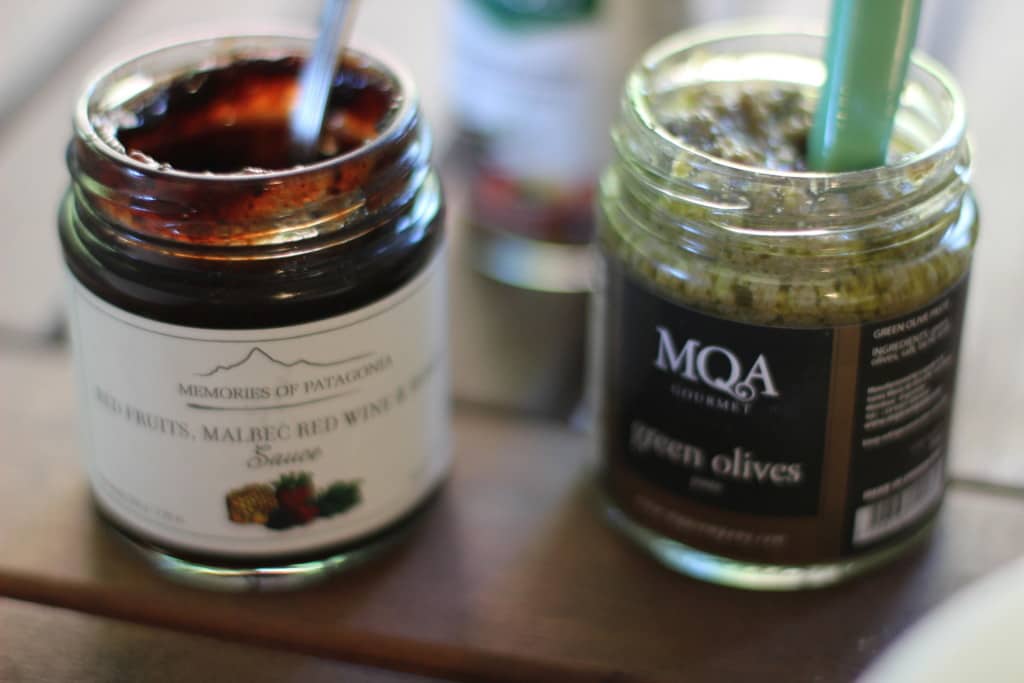 Also, I think next time I'd rather have fresh chimichurri rather than bottled. I've never had chimichurri before (I know) and I liked it but I didn't love it. I think I'd love it more if it was made from fresh ingredients.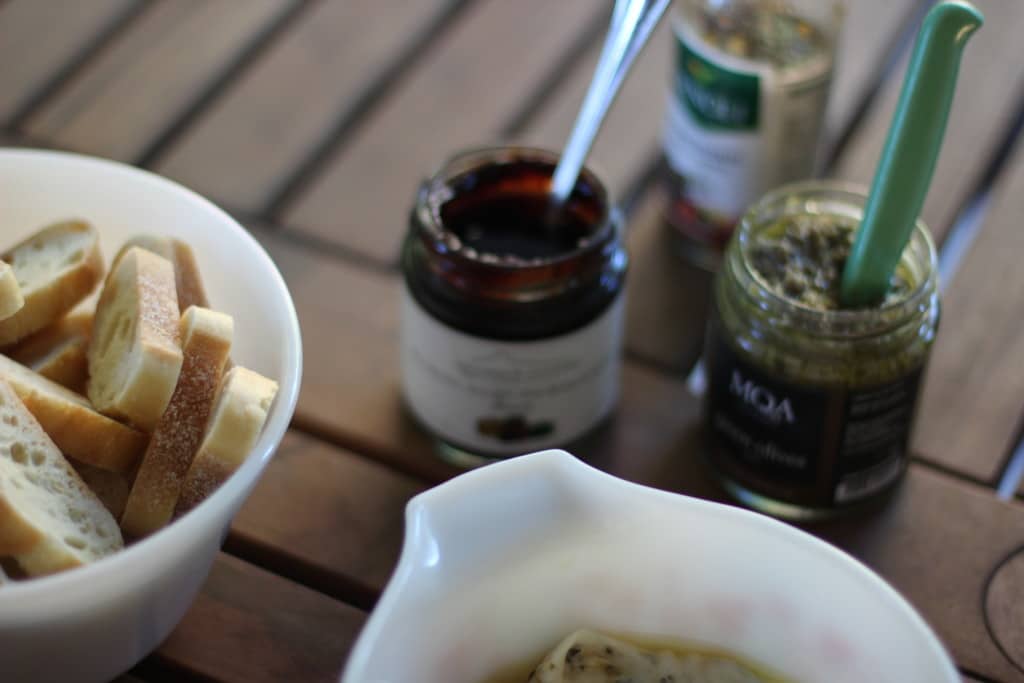 What is your favorite Argentinian food?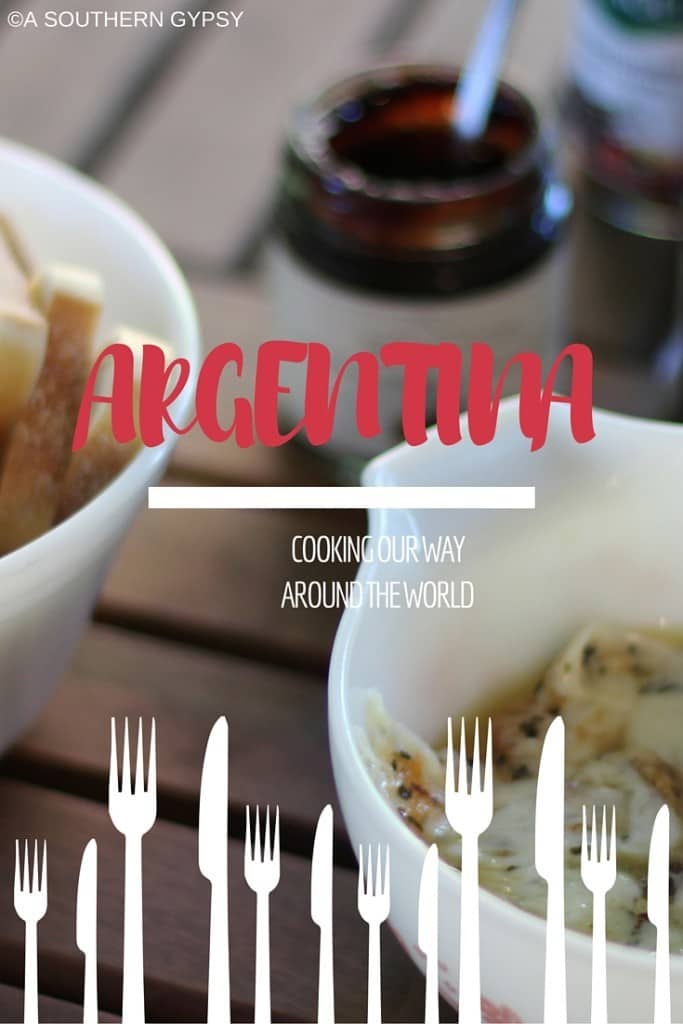 Latest posts by Ashley Hubbard
(see all)