This post may contain affiliate links, meaning if you book or buy something through one of these links, I may earn a small commission (at no extra cost to you!). Please see my disclosure.
Mount Kilimanjaro is located in Tanzania near Kenya's border, right in the middle of the Great Rift Valley. It is Africa's tallest mountain and the highest free-standing mountain in the world. Climbing Mount Kilimanjaro has become a must-do for outdoor enthusiasts.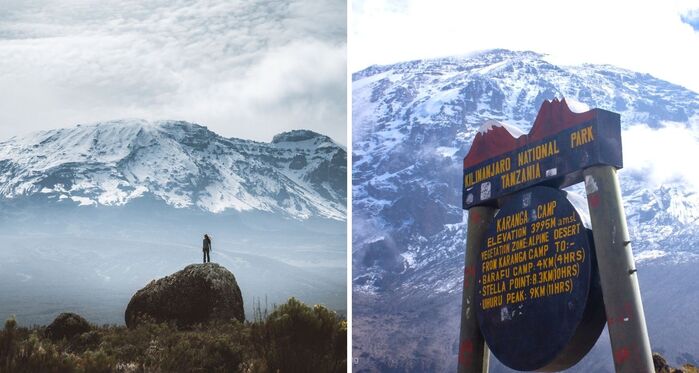 It is also a volcano and is made up of three cones – Kibo, Mawenzi, and Shira. Mawenzi and Shira are extinct, but Kibo is dormant. Its last eruption is estimated to be about 360,000 years ago.
In 1973, the mountain and its six surrounding forest corridors were named Kilimanjaro National Park. In 1987, it was named a UNESCO World Heritage site.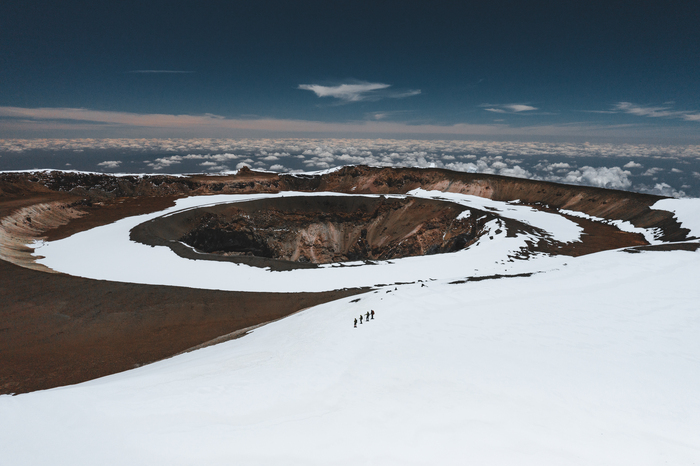 Climbing Mount Kilimanjaro
If you're considering climbing Kilimanjaro, here are a few basic things to know and consider before booking your trip.
Mount Kilimanjaro – Getting There
In order to get to Mount Kilimanjaro, you'll need to fly into Kilimanjaro International Airport (JRO). The airport is located southwest of Mount Kilimanjaro National Park.
Mount Kilimanjaro Trekking Routes
There are seven official trekking routes that trekkers can take to ascend and descend Kilimanjaro. These are called Lemosho, Lemosho Western-Breach, Machame, Marangu, Mweka, Rongai, Shira, and Umbwe.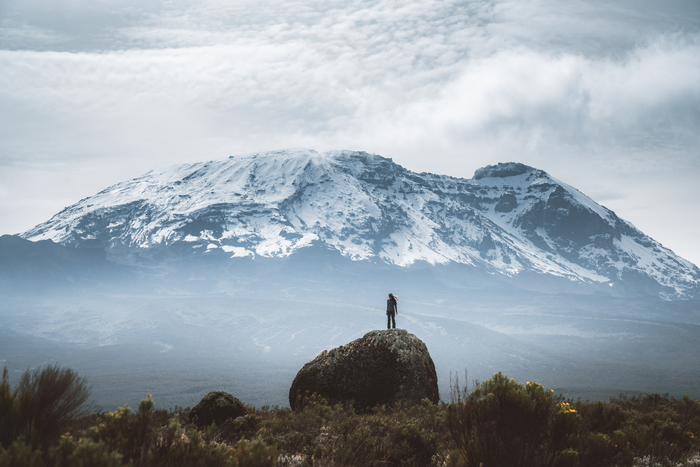 The most popular ones include Marangu, Machame, and Lemosho.
Marangu – The Marangu route, also known as the Coca-Cola route, is the shortest route and takes five days to complete generally. It is also considered the easiest. This route also has mountain huts (shared) to stay in if you prefer not to sleep in a tent.
From the southeastern side, the route passes through leafy forest, heather-filled moors, and lunar landscapes. It gradually slopes upward with no difficult or steep sections to trek.
One of the downsides is that it is the only route that descends back along the same path, meaning you don't get to see anything new on the way down.
Machame – The Machame route, or the Whisky route, can be completed in six or seven days. It begins to the southwest of the mountain. The scenery goes from rich forests to open moors to desert landscapes, and the barren Shira Plateau.
It is slightly steeper and more challenging than Marangu.
Lemosho – The Lemosho route starts to the west of the mountain and passes through a wide variety of scenery, two days in the forest, followed by wide open lands and views of Mount Meru. It generally takes 6-8 days to complete.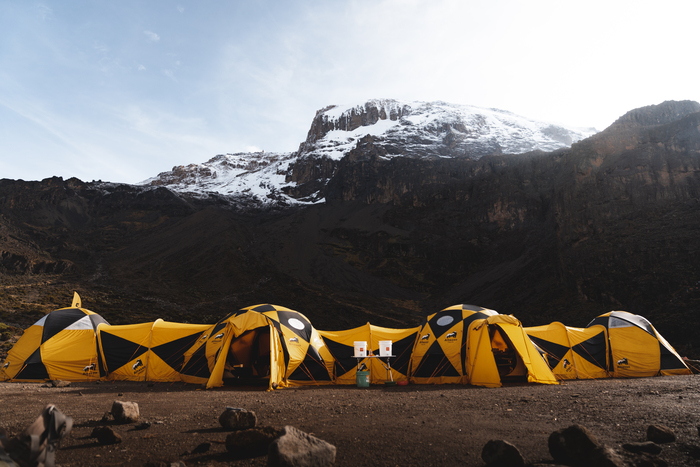 How Much Does Climbing Mount Kilimanjaro Cost?
Climbing Mount Kilimanjaro is not cheap, but it's certainly not the most expensive mountain to climb. The longer you're on the mountain, the more expensive it will be.
A general rule of thumb on cost is approximately $2000-$2300 per person.
What Climbing Experience Do You Need?
Preparation and time are the main skills needed for climbing Mount Kilimanjaro. You don't need climbing skills which is why it has become such a popular trekking spot.
You should be relatively fit and prepared. The most important thing is to not rush the climb as altitude sickness is serious and very possible.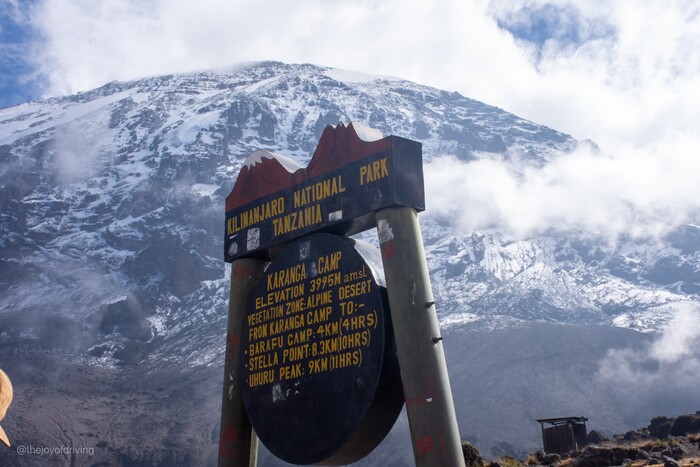 Do You Need a Guide to Hike Mount Kilimanjaro?
Anyone trekking Kilimanjaro must be accompanied by a Kilimanjaro National Park qualified guide. These guides not only lead the way but make sure you're safe.
Altezza Travel runs high-quality tours around Tanzania and is #1 on TripAdvisor for Kilimanjaro tours. Not only do they have Kilimanjaro trips leaving every 2-3 days, but they also have two hotels and a large safari fleet. They put a strong emphasis on safety, quality, and comfort.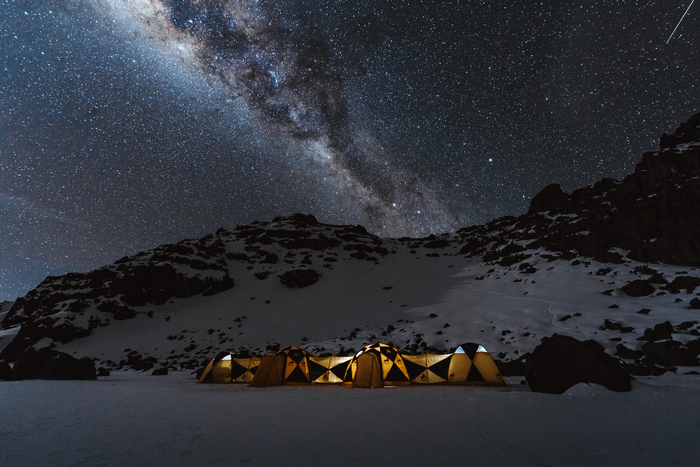 Latest posts by Ashley Hubbard
(see all)