This post may contain affiliate links, meaning if you book or buy something through one of these links, I may earn a small commission (at no extra cost to you!). Please see my disclosure.
When it comes to sunny destinations with crystal clear waters and pristine beaches, you certainly aren't short on options. For many, a beach-dwelling vacation revolves around a good book, some tasty cocktails, and the option of swimming in inviting waters. Thankfully, for any keen swimmers among us, there are some great places to consider.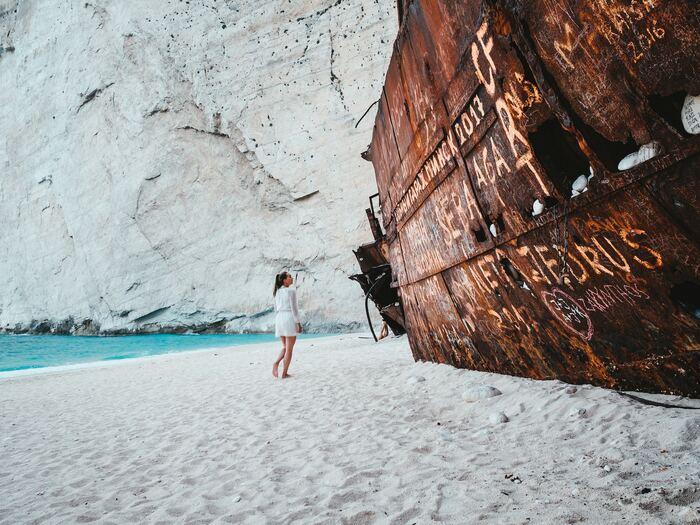 Whether you're after freshwater or seawater, tropical or even cold waters, there is a selection of tried and tested destinations that have been approved by fellow swimmers. On the whole, though, it's fair to say that the more tropical destinations appeal more than swimming in freezing temperatures, so these types of offerings will be the main focus here. Ultimately, though, be it cold or hot waters, it's just about your personal preference and what you can handle.
With many people choosing their next holiday destination on whether or not they can enjoy a relaxing swim, let's take a look at some of the best destinations for swimming on earth.
Navagio Beach, Zakynthos, Greece
The island of Zakynthos has been pulling in travelers from around the world for a good while now, and it's entirely understandable as to why.
Associated with younger audiences who want to party the night away, the Greek island also contains a strong selection of natural beauty. As well as having the opportunity to see turtles in Zakynthos' main waters, people flock to Navagio Beach, a quieter beach on the island that offers eye-catching features and glorious blue waters.
A small bay, soft white sand and immaculate waters provide one of the most pleasurable beach-dwelling adventures you can possibly go on.
Blue Lagoon Island, Bahamas
A privately owned beach that offers relaxing vibes, Blue Lagoon Island is easily one of the best options in the Bahamas. Offering white sandy beaches and clear blue waters that are packed full of marine life, frequenting the waters here is not your average swimming experience.
For many people, the opportunity to swim or snorkel with wild dolphins is hard to turn down. There are some great water-based activities to sample also. Overall, Blue Lagoon Island is a beautiful spot.
Silfra Fissure, Iceland
It's only fair we include a cold option for any warm water haters among us, right? Silfra Fissure in Iceland is certainly one of the best options around, although swimming between the North American and Eurasian tectonic plates isn't for the faint-hearted.
Whether you choose to snorkel or dive, this amazing experience is widely regarded as one of the best dive sites around, with stunning rocks and blue waters resulting in a glorious swimming experience.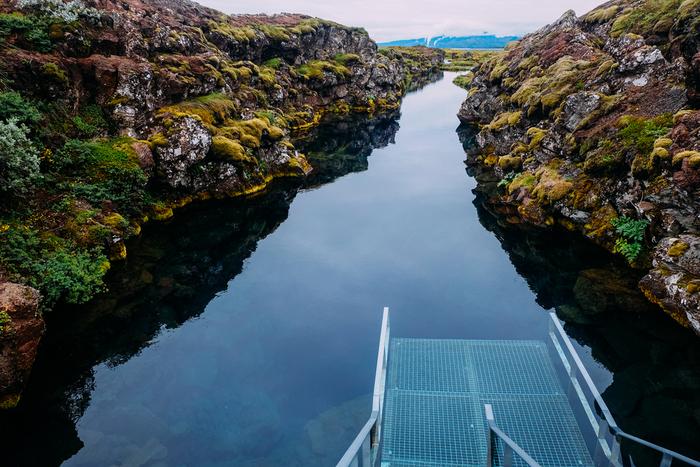 There isn't much life, though. As such, in Silfra Fissure, you won't bump into sharks from Jaws, fearsome fish, or box-shaped Jellyfish from the Jellyfish Flow, a popular product where players discover magic under the deep blue sea. Instead, in Silfra Fissure, the amazingly clear waters and various rock structures will be more than enough.
Grand Anse Beach, Grenada
The Caribbean is a lush location that is at the top of many peoples' bucket lists, and it's easy to see why, too. Grenada is a destination in this part of the world that is certainly one of the best, with Grand Anse Beach being one of the most favored options.
Offering two miles of pristine white sand and warm blue waters that will enable you to switch off from the trials and tribulations of home life in the best way possible, this tropical destination is hard to fault.
Other amazing swimming destinations to consider include the Great Barrier Reef (Australia), Poetto Beach (Sardinia), and Gardner Bay (Galapagos Islands).
Latest posts by Ashley Hubbard
(see all)