This post may contain affiliate links, meaning if you book or buy something through one of these links, I may earn a small commission (at no extra cost to you!). Please see my disclosure.
China on a Budget
With a country as vast as China, travelers have plenty of different options when it comes to how they wish to explore it. Whether by air, tour bus, by boat, car, or even by foot, each method of transportation will afford you its own unique experience with a chance to take in some truly stunning scenery, architecture, and the culture itself.
For those who are looking to tour China on a budget, backpacking is often a fabulous way to go. You'll have plenty of control about how much you spend, and some of China's most stunning sites are best explored by foot. Here we'll take a look at some tips and advice on how to backpack through China on a budget.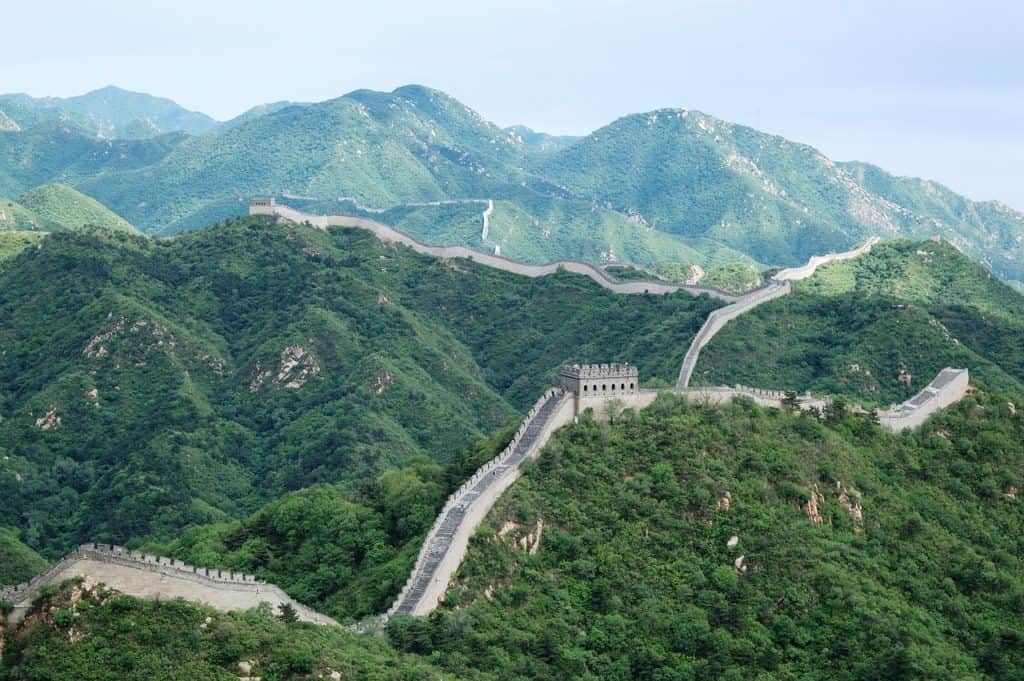 Protect Yourself from Incidents
Before you even head out on your trip, it's a good idea to look into travel medical insurance. Health insurance will protect you should the unexpected happen and you lose your footing, stumble, fall or suffer any other medical emergency while backpacking. When you make sure you're covered, you won't have to worry about costly medical bills that would blow your budget right out of the water. China Expat Health is a great option since you are able to get personalized medical insurance comparisons. By using this tool, most people save, on average, about 30% on their insurance costs.
Explore National Parks and Other Green Spaces
Now you need to pick the ideal location that is perfect for backpacking, yet will still allow you to have an exceptional experience. National parks are usually a great option for backpackers, and Zhangjiajie National Park is no exception. Located in the Hunan province, this park is actually recognized for its Avatar Mountains from the blockbuster movie Avatar. The film used the mountains in the park as inspiration for the levitating mountains.
There are more than 3,000 vertical pillars in the park, with each one standing hundreds of meters tall. They are all covered in thick green foliage, giving that magical vibe that was immortalized in the Avatar film. The park welcomes more than 30 million tourists each and every year, so as you can imagine it can get pretty busy. Try to avoid visiting on weekends or national holidays if you want to avoid some of the crowds.
Here's some more information on the floating mountains and other hiking trails in China.
You will need to take a direct flight or train from one of China's major cities (Xi'an, Chengdu, Shanghai, and Beijing) in order to reach the remote location. You can then take a bus or taxi to the main park entrance. Now you're ready to create your own exploration itinerary, taking it as slow and relaxed or as challenging as you like. The good news is that there is so much to see and explore here that you could easily spend a couple of days visiting the park.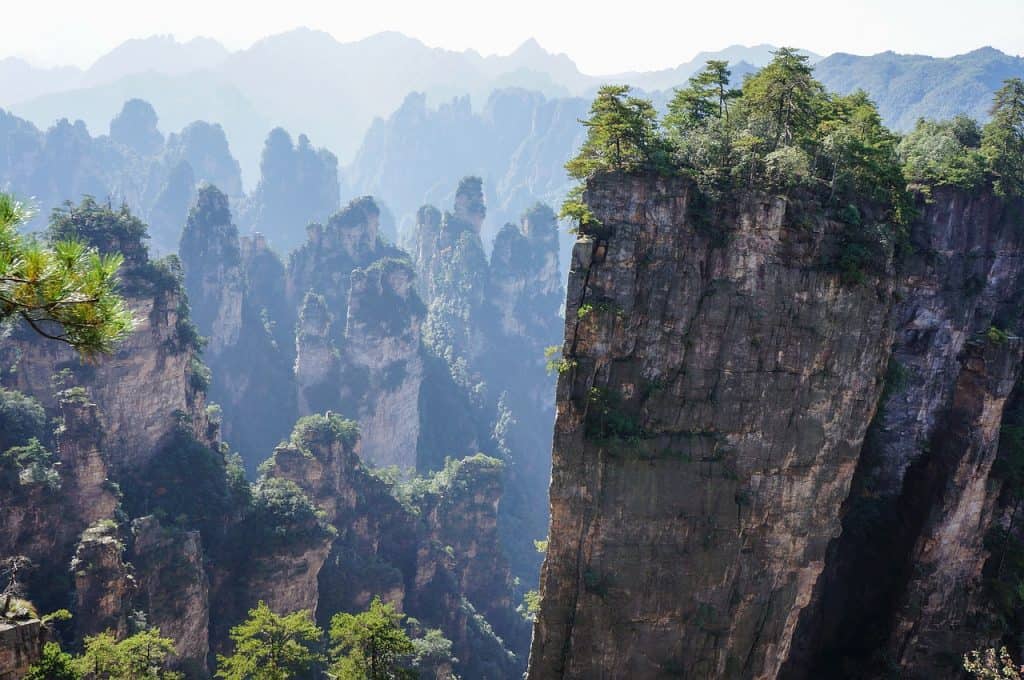 ---
Book Budget Accommodations
Another tip is to book yourself into budget accommodations throughout your journey. You can find accommodation starting at $10-30 per night, making it very affordable. Of course, you will have to give up many of the amenities you'd find at the big chain hotels, but these options tend to be more sustainable anyway.
Airbnb – can be a budget-friendly accommodation and if you're new to Airbnb, use this link and get $40 off your first reservation.
Hostels – one of my favorite ways to travel as it is budget-friendly, easy to make friends, and usually more eco-friendly and sustainable.
Couchsurfing – about as budget-friendly as it gets – free!
---
Find Out Where the Locals are Eating
Dining out is also another opportunity to save money. Rather than hitting up the typical tourist restaurants, find out where the locals are eating. You will save a fair amount of money at these restaurants plus you'll be getting authentic food and atmosphere.
Street food and markets are always amazing ways to save money and contribute to sustainable tourism practices.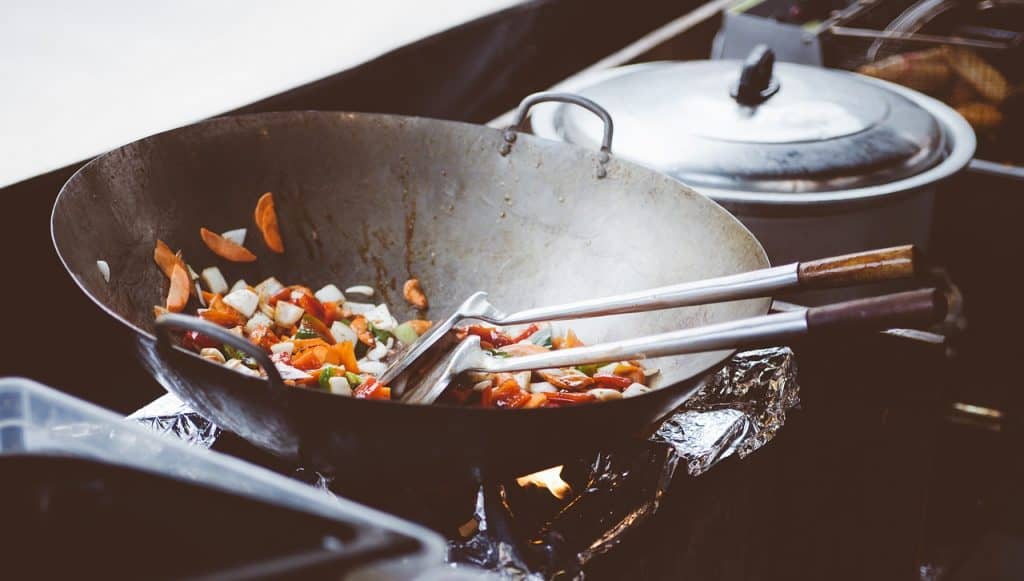 ---
Plan Out Your Itinerary in Advance
Lastly, you want to plan your itinerary in advance, at least the main attractions, sights, and cities/towns. Having an itinerary will help keep you on track, and help to keep the budget in check.
Have an idea of how your transportation will work out, places you want to eat, and most of the expenses figured out ahead of time. Don't forget about travel insurance, visas, and so on.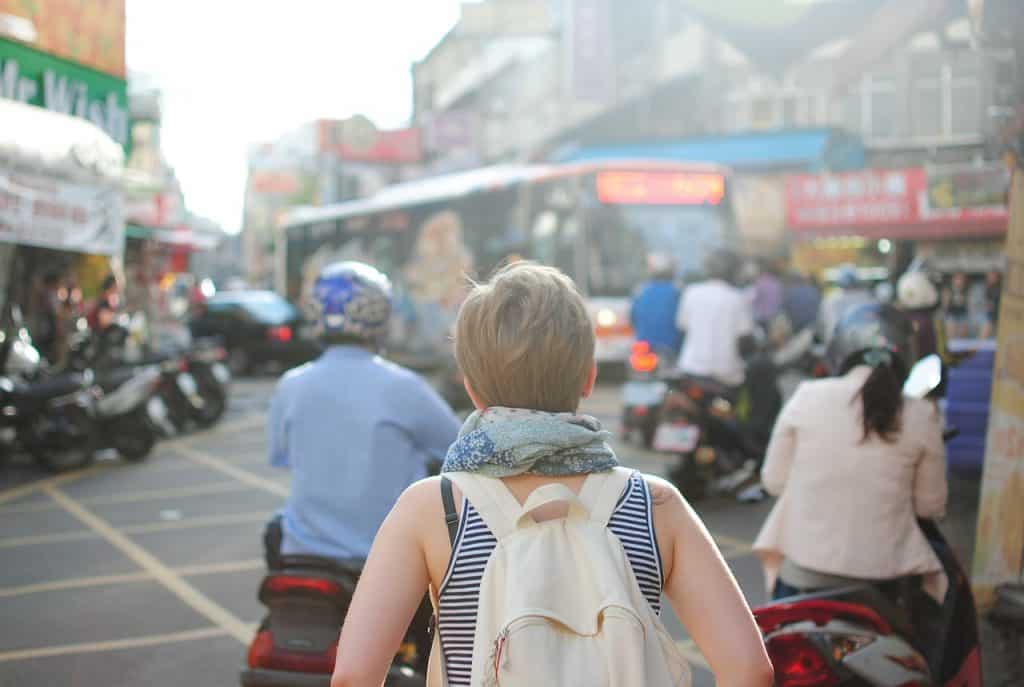 Latest posts by Ashley Hubbard
(see all)