This post may contain affiliate links, meaning if you book or buy something through one of these links, I may earn a small commission (at no extra cost to you!). Please see my disclosure.
The vibrant city of Virginia Beach, nestled along the beautiful coastline of the Atlantic Ocean, offers a perfect blend of natural beauty, exciting water activities, and breathtaking sunsets that will leave you in awe. It is an exciting destination for thrilling surf adventures or simply a place to unwind and soak up the sun.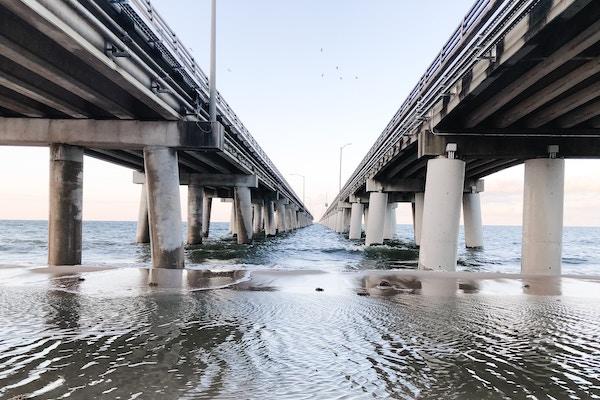 To make your exploration smoother, consider getting a prepaid sim card from Holafly to stay connected and make the most of your beachside experience. So, grab your beach gear, and let's dive into the best of Virginia Beach, where unforgettable moments await at every turn.
Best Beaches In Virginia
Sandbridge Beaches 
Sandbridge, located a short drive south of the Oceanfront District in Virginia Beach, is a secluded beach hideaway. The beach spread across five miles of pristine dunes and beautiful sea oats, provides a serene setting for unwinding and enjoying the beach.
The beachside of Sandbridge offers plenty of entertainment provided by the Atlantic Ocean. You can swim, sunbathe, build sandcastles, or take long walks along the shore. The beach is less crowded compared to the resort area of Virginia Beach. It will let you enjoy a quieter beach experience.
Chesapeake Bay Beach
Chesapeake Bay is a captivating destination that combines the joys of fishing, pristine beaches, and rich historical heritage. Explore the secluded beaches at Chippokes Plantation State Park. The small public beaches along the Potomac in the Northern Neck region also offer beautiful views.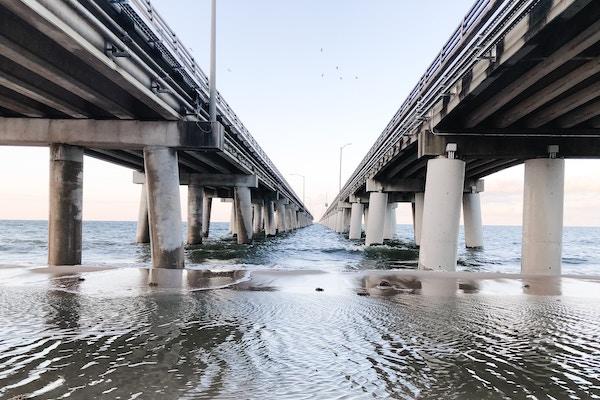 Explore the history at Stratford Hall Plantation, the birthplace of Robert E. Lee, or unwind at Buckroe Beach. You can also enjoy the scenic views of the sunsets at this beach. Chesapeake Bay is a haven for nature enthusiasts, history buffs, and those seeking relaxation along its picturesque shores. With your prepaid simcard USA you can even go live on online platforms and share your joy with the world.
Assateague Island National Seashore
Assateague Island National Seashore is a captivating destination that stretches along a 37-mile barrier island shared by Virginia and Maryland. With its stunning beaches and diverse wildlife, it is undoubtedly one of the best coastal spots in both states. 
The island is famous for its wild horses, which roam freely, adding a touch of untamed beauty to the landscape. It offers a serene beach experience and an opportunity to connect with nature. From sandy dunes to crashing waves, this seashore is a picturesque slice of paradise that attracts visitors from near and far.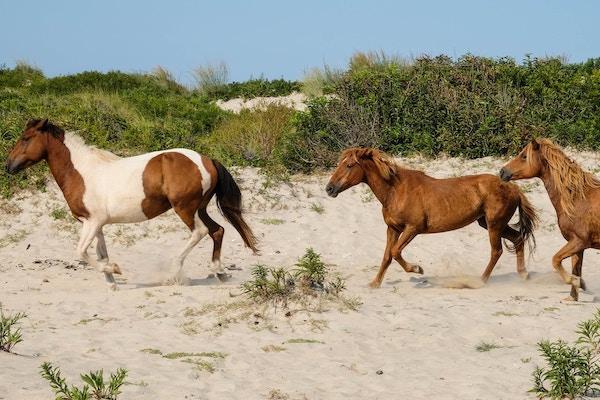 Cape Charles Beach 
Cape Charles Beach is located on the southernmost side of Virginia's Eastern Shore. It is situated just 10 miles north of the Chesapeake Bay Bridge Tunnel. One of the highlights of Cape Charles is its free public beach located in the historic district. This beach is perfect for families as it offers a safe and inviting environment.
The waters of the Chesapeake Bay are shallow and pristine as it has proximity to the Atlantic Ocean. The absence of waves creates a calm and tranquil atmosphere, allowing mothers to unwind while their children enjoy the oversized wading pools of Cape Charles' beaches. It's an ideal destination for a delightful and relaxing beach vacation for families.
Colonial Beach
Colonial Beach is a charming small town located at the northern tip of Virginia's Northern Neck. It is known for its beautiful sandy beaches and marinas along Monroe Bay. Visitors can enjoy various water activities like boating and swimming.
The town is also rich in history, with notable landmarks such as Washington's Birthplace and Stratford Hall. Colonial Beach has a renewed sense of community. It is experiencing a renaissance, blending its historical charm with modern amenities. It's a delightful destination to relax, have fun by the water, and experience the town's unique character.
Latest posts by Ashley Hubbard
(see all)