This post may contain affiliate links, meaning if you book or buy something through one of these links, I may earn a small commission (at no extra cost to you!). Please see my disclosure.
Louisville is one of our favorite underrated destinations – from its unexpected vegan scene to the Bourbon Trail to plenty of fun activities. If you're looking for a place to stay, try an Airbnb in Louisville KY.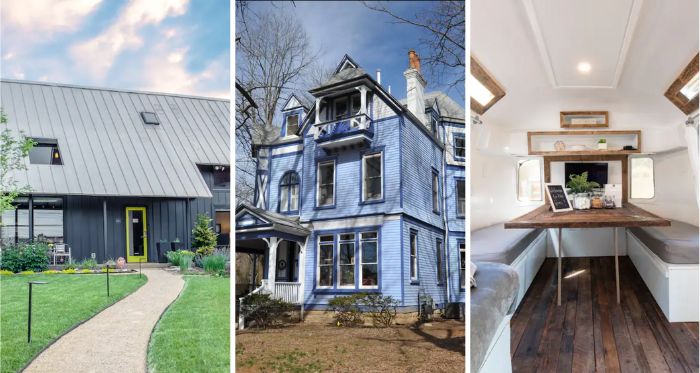 Airbnb Louisville KY Rentals To Check Out
Like many places, Louisville has an issue with companies and investors buying up houses and then renting them out. We've done our best to only choose and recommend private-owned places.
1. Cozy Quiet Hideaway
This apartment is located between downtown and the Highlands, making it a prime location. Not only is it decked out in Louisville's red and white signature colors, but it has been updated with modern appliances and conveniences.
Sleeps: 4
Rating: 5/5
Price: $79/night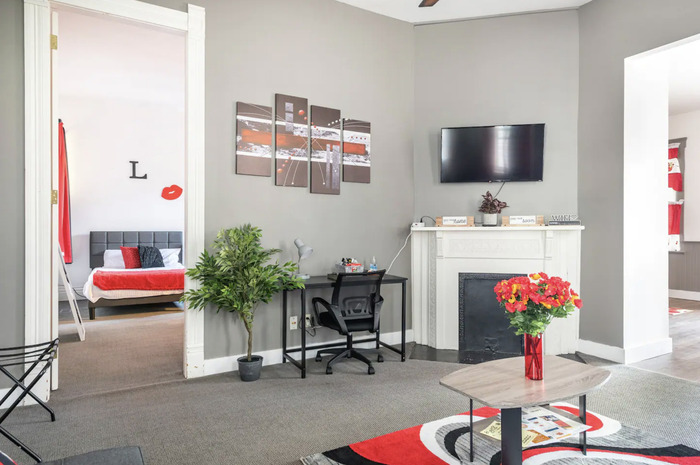 2. Garden House
In the Butchertown neighborhood, Garden House is private while still in the heart of the city.
Sleeps: 6
Rating: 4.95/5
Price: $146/night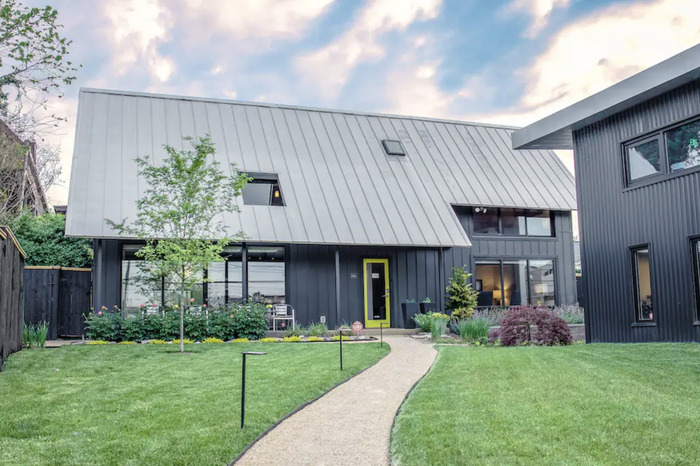 3. Romantic Cabin by Bourbon Trail
A romantic cabin may not be what you expect in Louisville, but why not? This one is located on a hillside overlooking a private lake. Only 15-20 minutes from downtown, this is a great place to stay for the Bourbon Trail.
Sleeps: 2
Rating: 4.95/5
Price: $237/night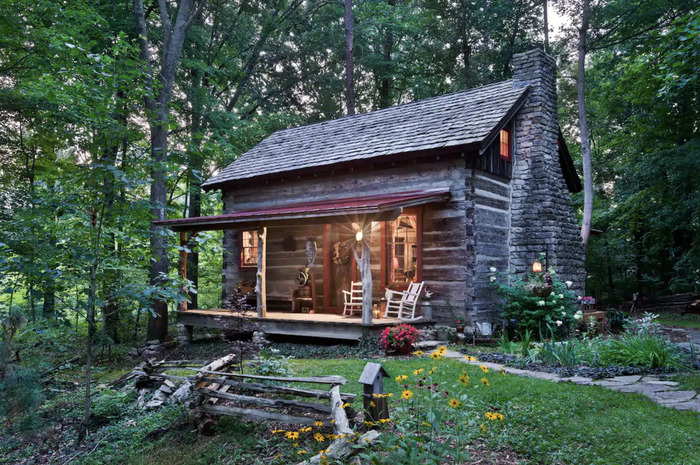 4. Elegant Victorian Home
Stay in a private room in this historic Victorian home. It's less than a 10-minute drive from most Louisville sites.
Sleeps: 1
Rating: 4.86/5
Price: $35/night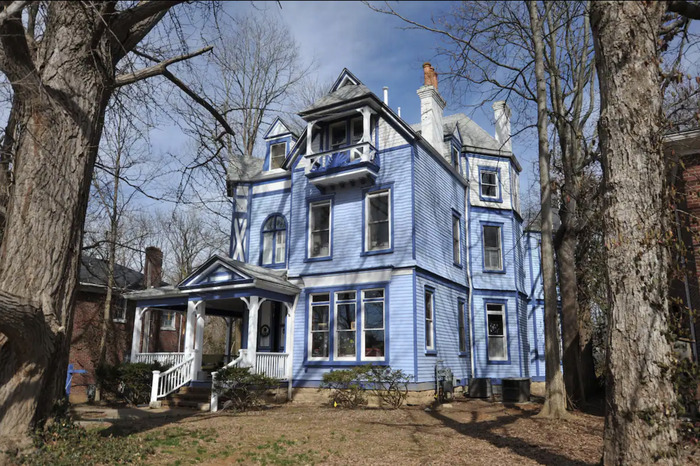 5. Bourbon Big Shot Mansion
This is perfect for a large family trip or a bachelor/bachelorette party or if you're just a big shot.
Sleeps: 16
Rating: 4.92/5
Price: $1,350/night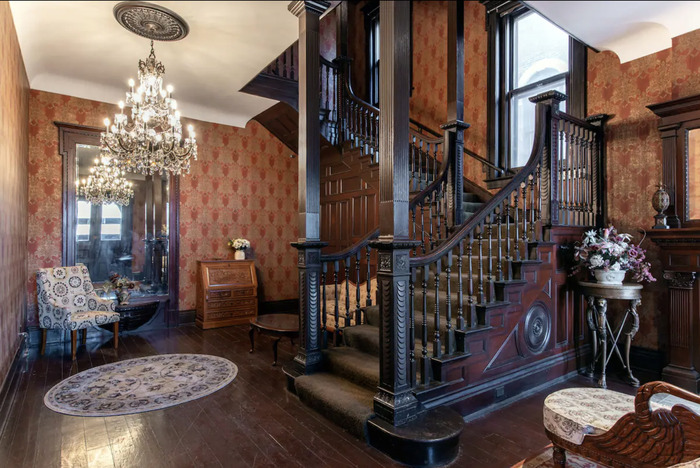 6. Louisville Getaway
This historic home and guest house are huge! It includes a covered porch, a pool, updated bathrooms, fine linens, and more. It's also only six miles from downtown.
Sleeps: 10
Rating: 4.97/5
Price: $625/night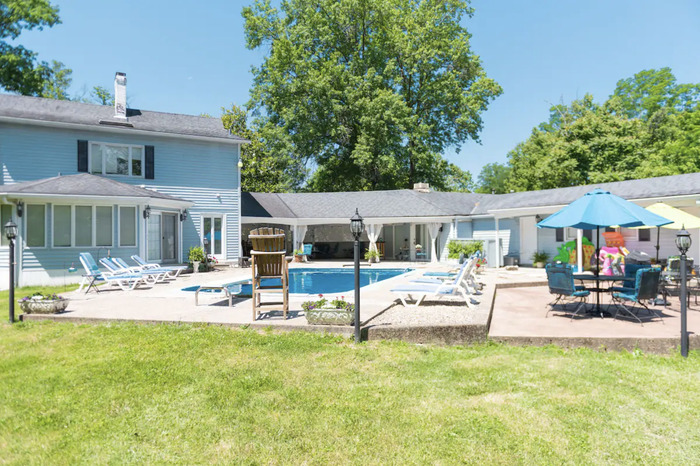 7. Riverside Oasis
The River's Edge is the perfect spot for a romantic weekend or for friends to enjoy a trip together. It's an 8-minute drive from downtown and is updated with modern amenities.
Sleeps: 6
Rating: 4.93/5
Price: $273/night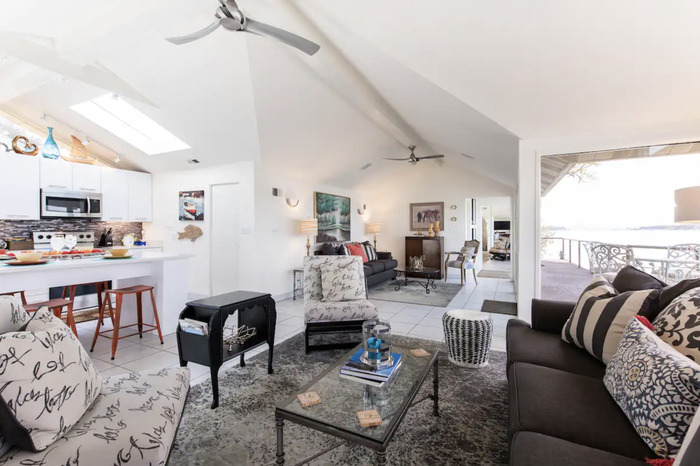 8. Mugsy's Bunkhouse
This bunk house may be small, but it's big on amenities and charm! It comes with a full kitchenette, bath, and covered patio. It's located in Progress Park, a space with two houses, five airstreams, and this bunk house.
Sleeps: 7
Rating: 5/5
Price: $140/night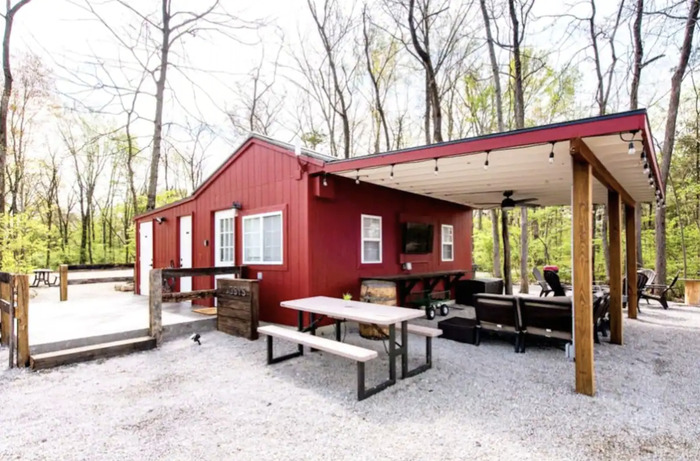 9. The Grace Airstream
Located in Progress Park as well, this airstream is adorable. The Grace is a 1974 Airstream Sovereign Land Yacht. It comes with a hammock and plenty of space to go hiking, kayaking, and more.
Sleeps: 6
Rating: 4.96/5
Price: $152/night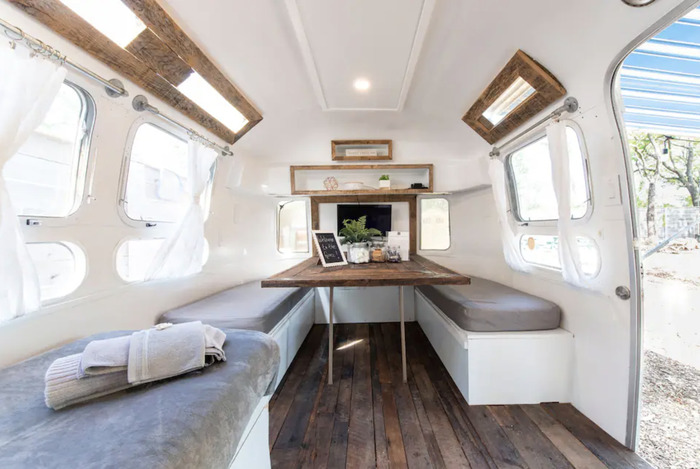 Latest posts by Ashley Hubbard
(see all)