This post may contain affiliate links, meaning if you book or buy something through one of these links, I may earn a small commission (at no extra cost to you!). Please see my disclosure.
While living in Washington, I took advantage of traveling to other destinations in the Pacific Northwest. Unfortunately, most of the time, I usually had to limit those adventures to one day.  When my mom came to visit me one of those times, we decided to do one day in Victoria BC.
This wasn't exactly relaxed travel by any means, but we proved it can be done.  I lived in Tacoma which is about 45 minutes southeast of Seattle. In order to get to Victoria, British Columbia from Tacoma, we had to drive two hours to Port Angeles, Washington and then take a 90-minute ferry to Victoria. Let's take a look at some of the things to do in Victoria BC in just a day!
Looking to expand your trip to British Columbia? Here are some photos to inspire a visit to Vancouver Island.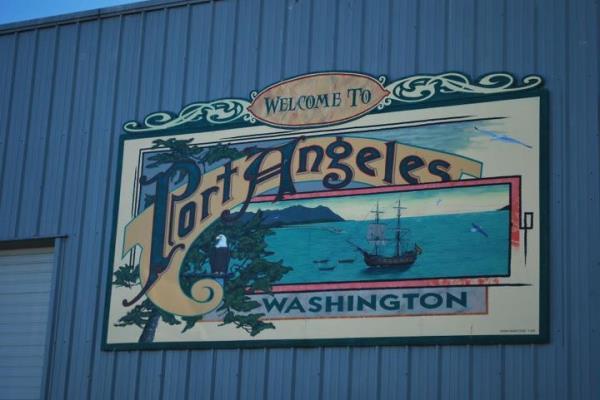 Explore the Parliament Buildings
After arriving in Victoria, with no set plans, we started walking towards the Parliament building.
The Parliament buildings are home to the Legislative Assembly of British Columbia. There are free, year-round guided tours offered. You will find the guides out in front of the building or you can simply take a self-guided tour.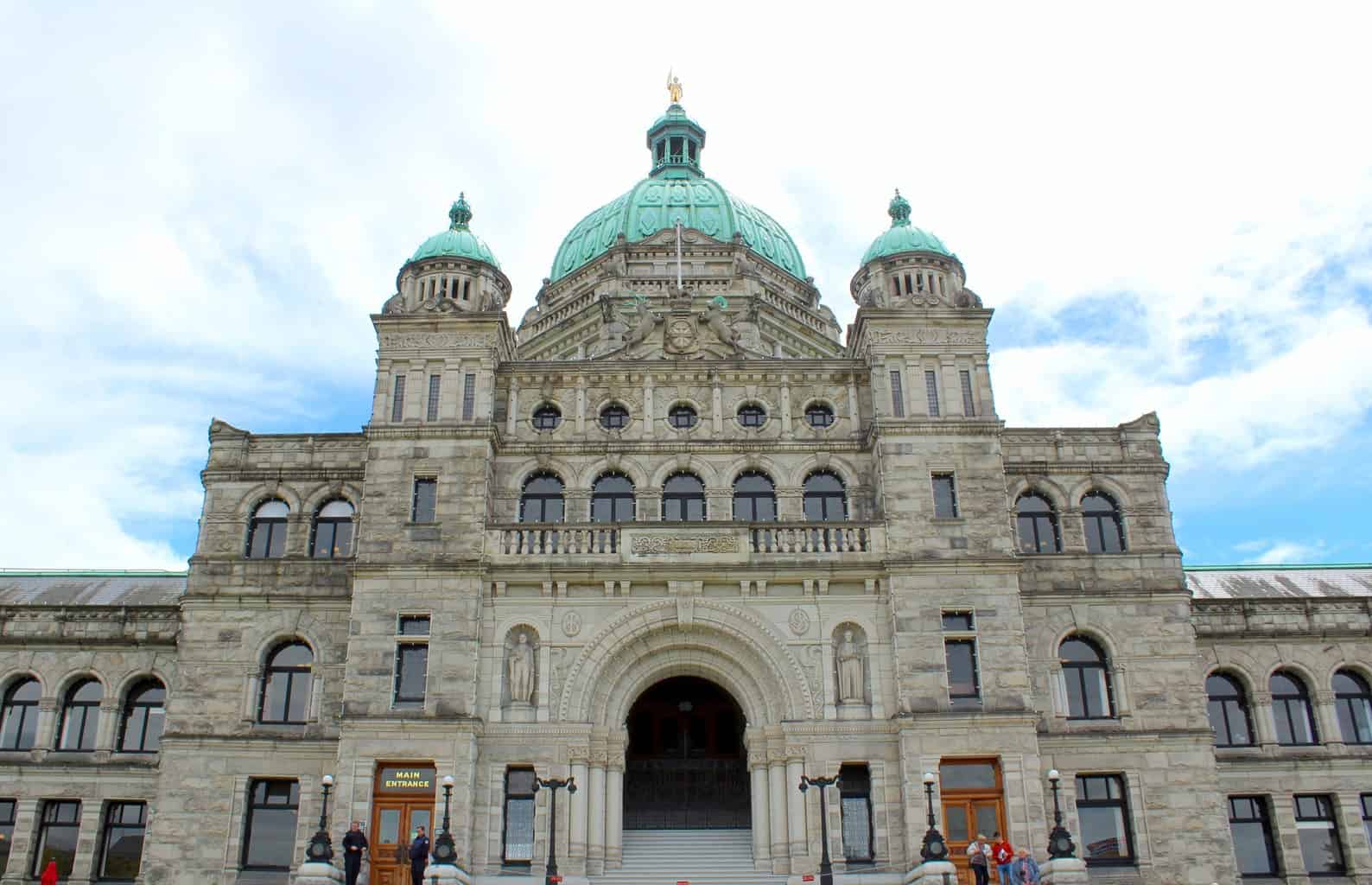 ---
Have Afternoon Tea at the Fairmont Empress Hotel
After taking a walk through the Parliament buildings, we walked over to The Fairmont Empress Hotel which sits right across the way from the Parliament buildings. The hotel is a beautiful building that sits on the corner of the inner harbor and is well-known for its Afternoon Tea. Since 1908, kings, queens, celebrities, and dignitaries have been enjoying the Fairmont Empress for its Afternoon Tea.
What's even better? Vegan afternoon tea in Victoria!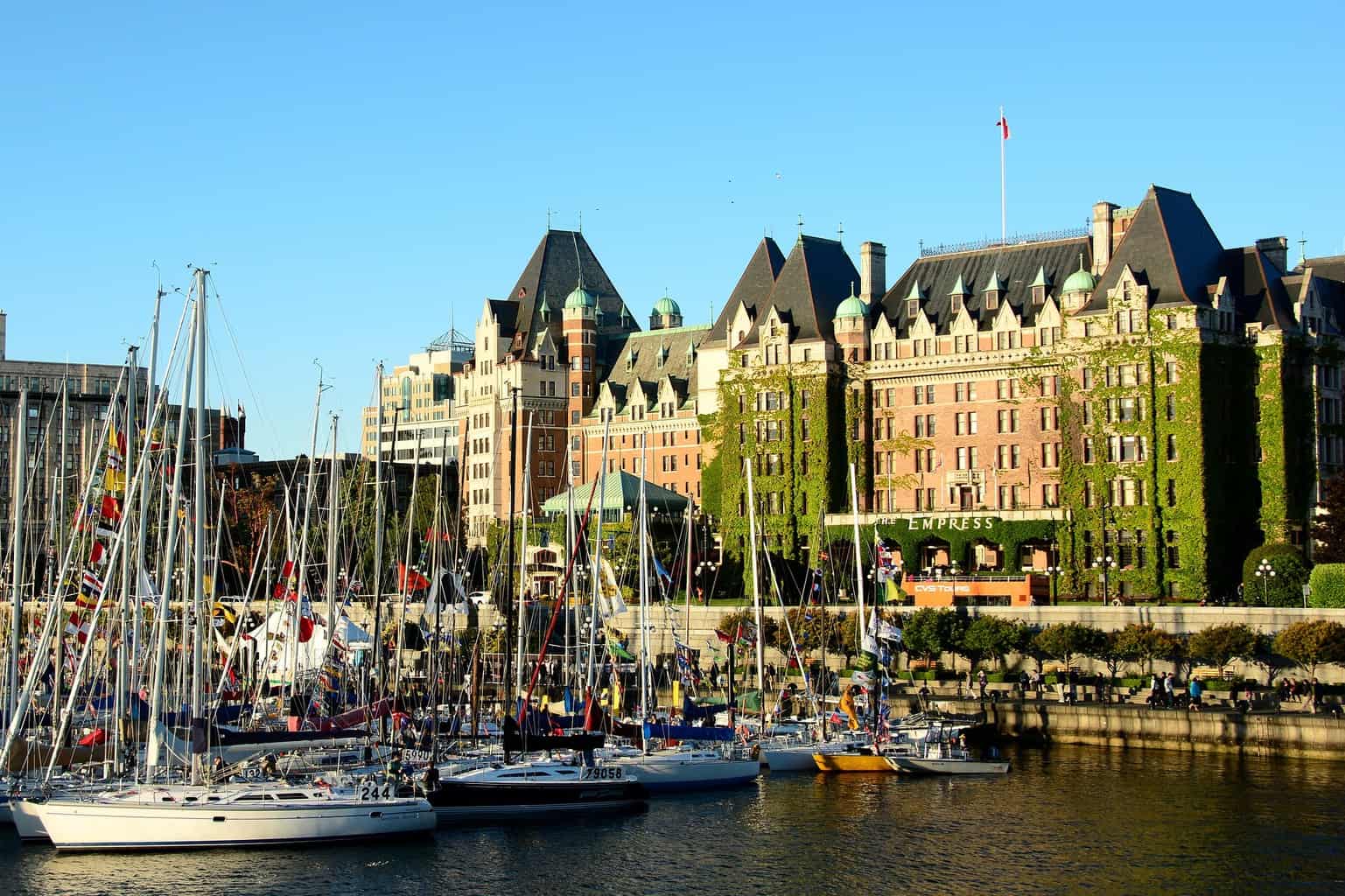 ---
Take in the Views of the Inner Harbor
At the corner connecting where the Fairmont Empress Hotel and the Parliament Building sits the inner harbor. The day we visited, there just happened to be the Classic Boat Festival going on. I'm no expert on boats but they were definitely beautiful.
The Inner Harbour is arguably the most popular neighborhood in Victoria. The harbor home to many boats, street vendors, and cafes. This neighborhood also is home to the Royal British Columbia Museum and the Parliament Buildings.
---
Butchart Gardens
The Butchart Gardens have been around since 1904 and are absolutely stunning. You'll find over 900 varieties of flowers on the 55-acre property.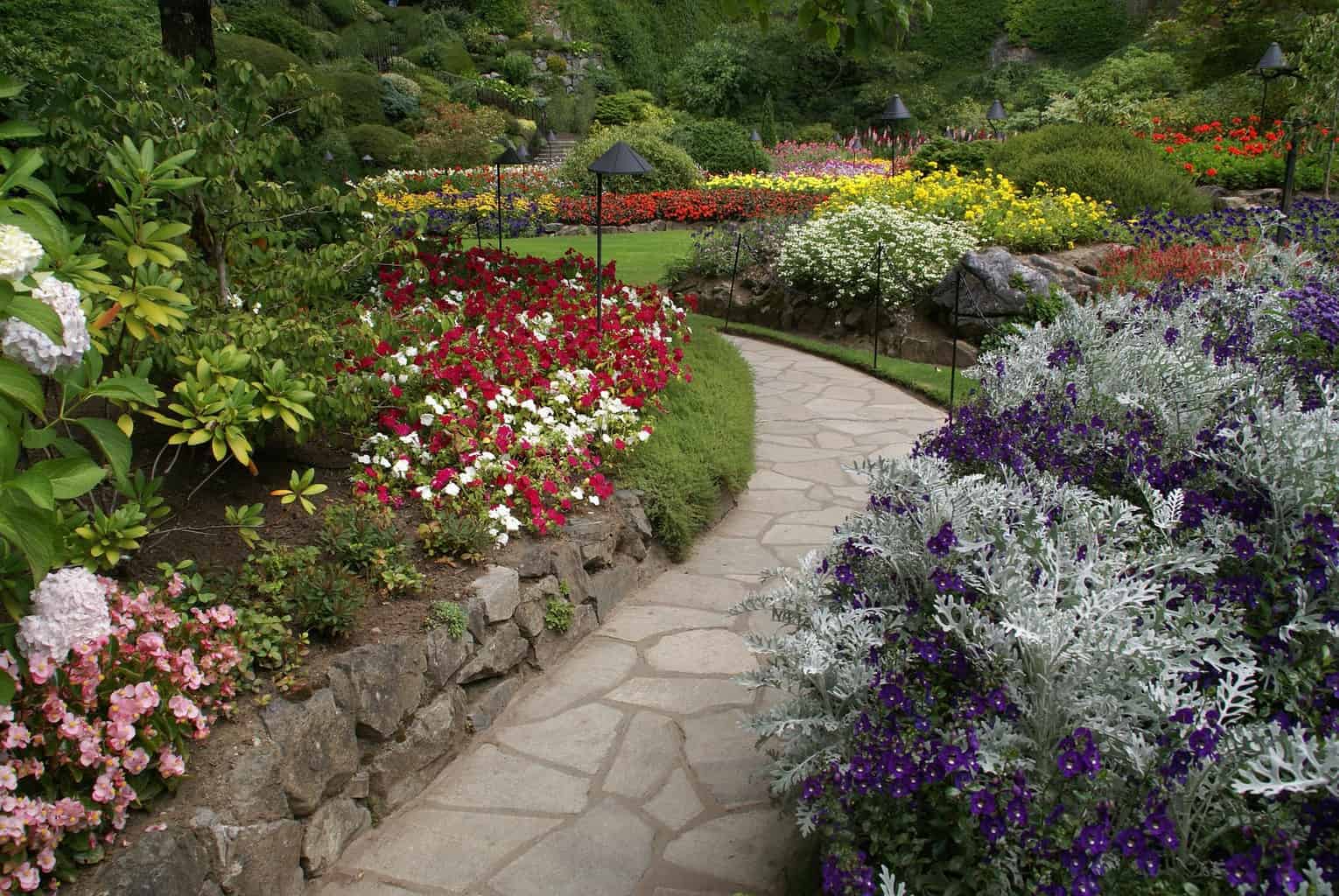 ---
Chinatown
Chinatown is not too far away from the inner harbor as well. It is the oldest Chinatown in Canada and the second oldest in North America.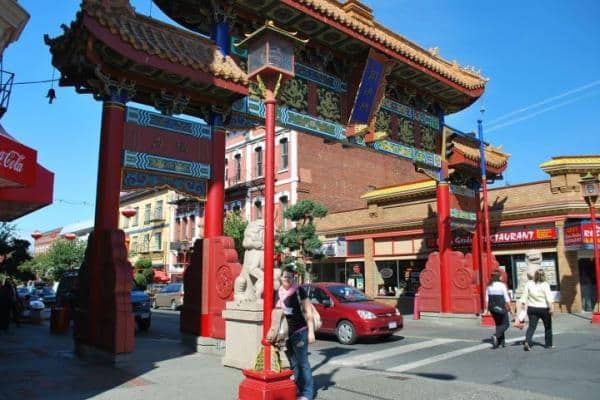 ---
One Day in Victoria BC Overview
With having to catch a 90-minute ferry back to Port Angeles and then a two-hour drive back to Tacoma this was about all the fun we could manage in our one day in Victoria BC. I'm sure I will be back one day though as Victoria is a lovely place to visit.
Have you ever been to Victoria? Did you find it to be as charming a place as I did?
Latest posts by Ashley Hubbard
(see all)