This post may contain affiliate links, meaning if you book or buy something through one of these links, I may earn a small commission (at no extra cost to you!). Please see my disclosure.
Lisbon Vegan Guide
Traditionally, Portugal isn't the easiest country to be a vegan in. Portuguese dishes traditionally contain meat or fish; for many Portuguese people, anything else would just be a side salad.
But that was then, or at least a few years ago. In the past five or ten years, Portugal has become extremely vegan-friendly, and there are plenty of options to fill enough time to spend two days in Lisbon or more! 
According to Happy Cow, there are no less than fifteen different vegan restaurants in Lisbon – and that's before you consider all of the vegetarian and non-vegetarian restaurants that offer vegan options. Porto is also vegan friendly, so make sure to use this guide to find a place to stay in Porto.
Although the Portuguese diet is heavy on meat and fish, Portugal actually has the perfect conditions for a vegan diet – namely the weather.
Many parts of Portugal – including Lisbon – have more than 300 days of sunshine, which is ideal for growing many types of fruit and vegetables.
Look out for pineapples grown in bananas from Madeira, pineapples from The Azores, and mangos from the Algarve.
Before you fill your belly, you're going to want to know where you can sleep it off later and how you can get around. Get your rental car settled and check out this amazing accommodation in Lisbon.
---
Lisbon Markets
Go to any market in Lisbon and you'll find these along with other excellent-quality fruit and vegetables. And, because markets are still used for day-to-day shopping by many people in Portugal, the prices are extremely affordable as well.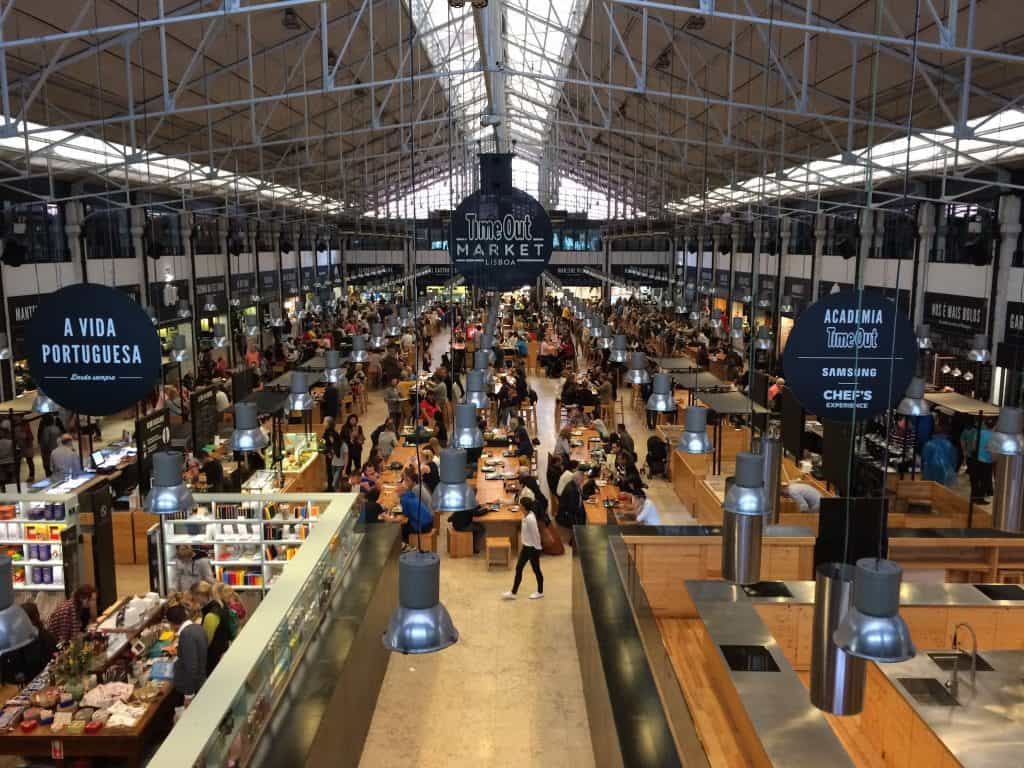 If you're staying in an Airbnb or similar self-catering accommodation, and want to take advantage of the fruit and vegetables available in Lisbon, here are three of the best Lisbon markets to visit.
Visiting local markets among other things are great ways to get off the beaten path in Lisbon!
---

Lisbon Vegan Buffets
Lisbon is home to several vegan buffets, all of which use fresh products and most have a daily-changing menu. Vegan buffets not only offer great variety but excellent value for money as well. Most are open for both lunch and for dinner.
---

Lisbon Vegan Cafes 
If buffets aren't your thing, Lisbon has several great cafes that are perfect for lunch.
---

Lisbon Vegan Restaurants
Although veganism – and even vegetarianism – wasn't that well-known in Portugal a few years ago, the vegan scene has quickly grown to include at least fifteen vegan restaurants including:
While you could easily spend your whole trip in Lisbon, consider taking a day trip from Lisbon to visit Sintra! It's worth it to see the colorful Pena Palace. 
Have you ever experienced the vegan scene in Lisbon? What are your thoughts? Tell me in the comments! ↓↓↓
What to Pack for Lisbon
Vegan, Cruelty Free and Ocean Friendly Sunscreen (a few options here and here)
Pacsafe Cross Body Purse (I love my Pacsafe products and would highly recommend using them when traveling)
Comfortable Shoes (my feet tend to hurt pretty easily and these are the best shoes I've had in a while for walking a lot)
Looking for hotels in Lisbon? Read accommodation reviews here or book here.
Want a guidebook? Here ya go!
What else have I written? You can find more vegan destination guides here.
Like this post? Have Questions? Hit me up on Facebook | Twitter | Instagram | Pinterest | Email
↓↓↓ PIN IT ↓↓↓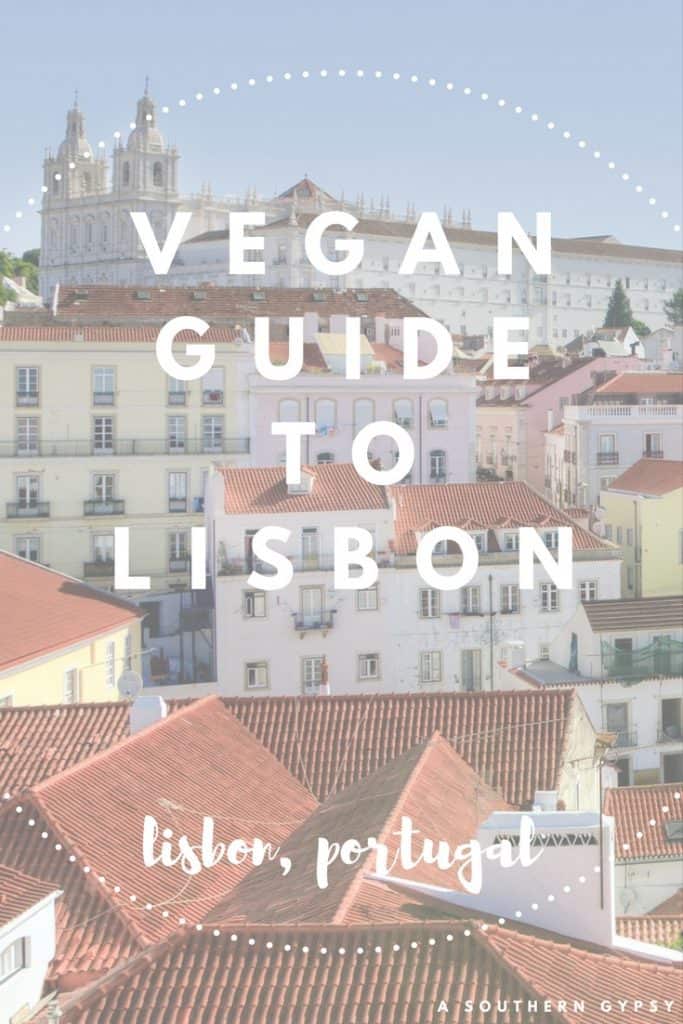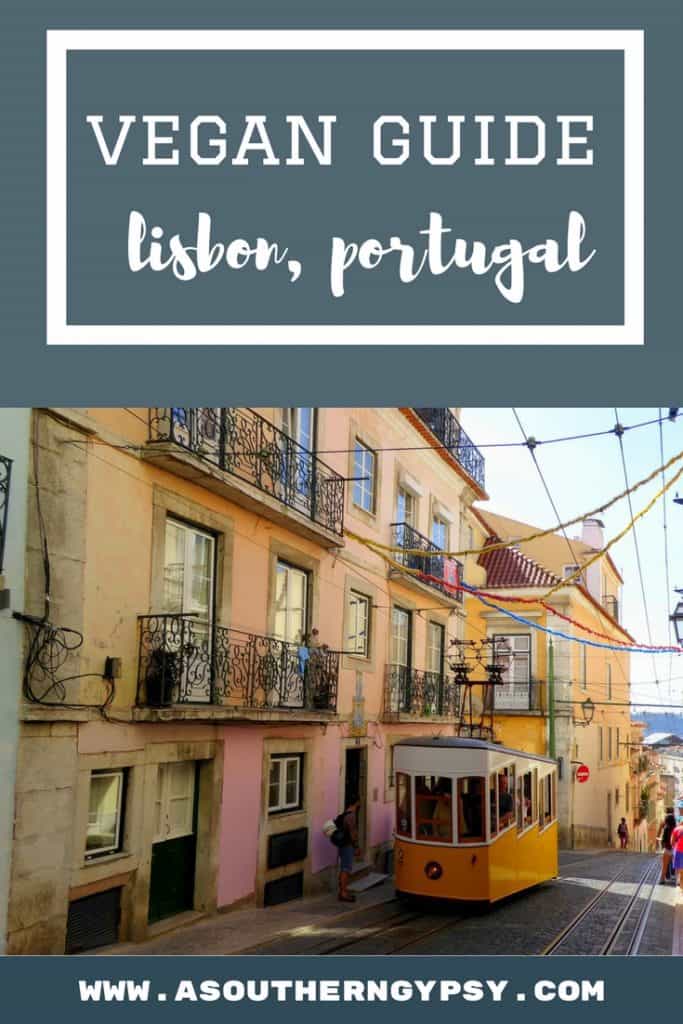 Latest posts by JAMES CAVE
(see all)