This post may contain affiliate links, meaning if you book or buy something through one of these links, I may earn a small commission (at no extra cost to you!). Please see my disclosure.
Where to Stay in St Louis : The Cheshire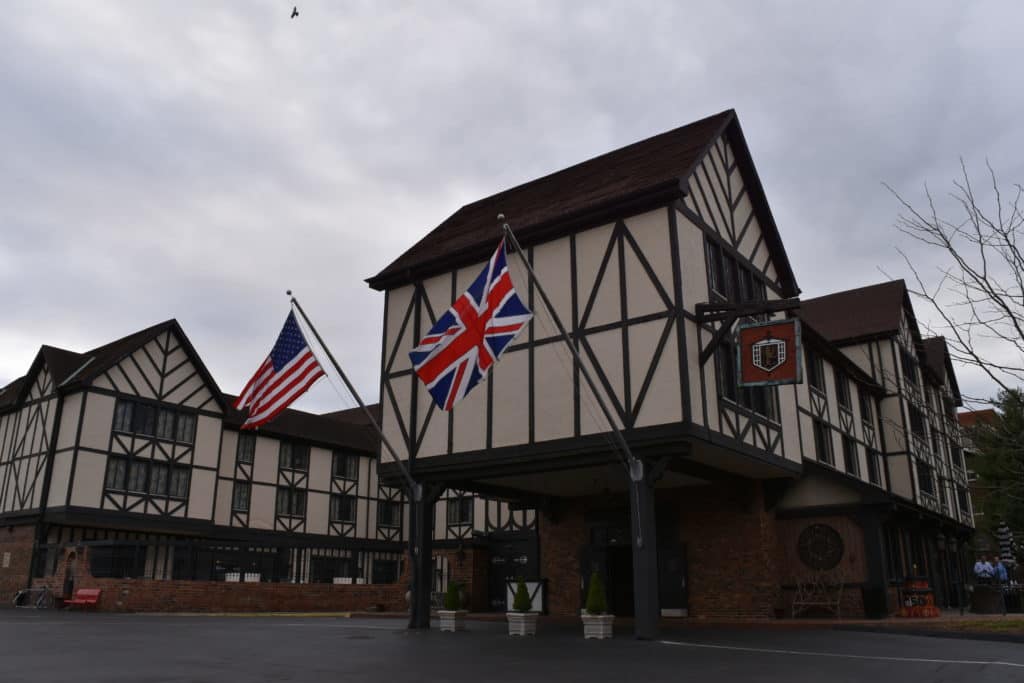 I recently spent five days in St Louis but I could probably of fooled you and said I was in England all along because I stayed at The Cheshire – a wonderful luxury and boutique hotel with a bit of a British twist. At The Cheshire, you get the authenticity and charm of a traditional British inn with the modern amenities and conveniences that we have all come to love and need (come on, you know you need that wi-fi). You'll find 18th-century antiques next to flat screen televisions and computers next to pictures of the Queen. Needless to say, I've settled the decision of where to stay in St Louis!
The Cheshire | Our Room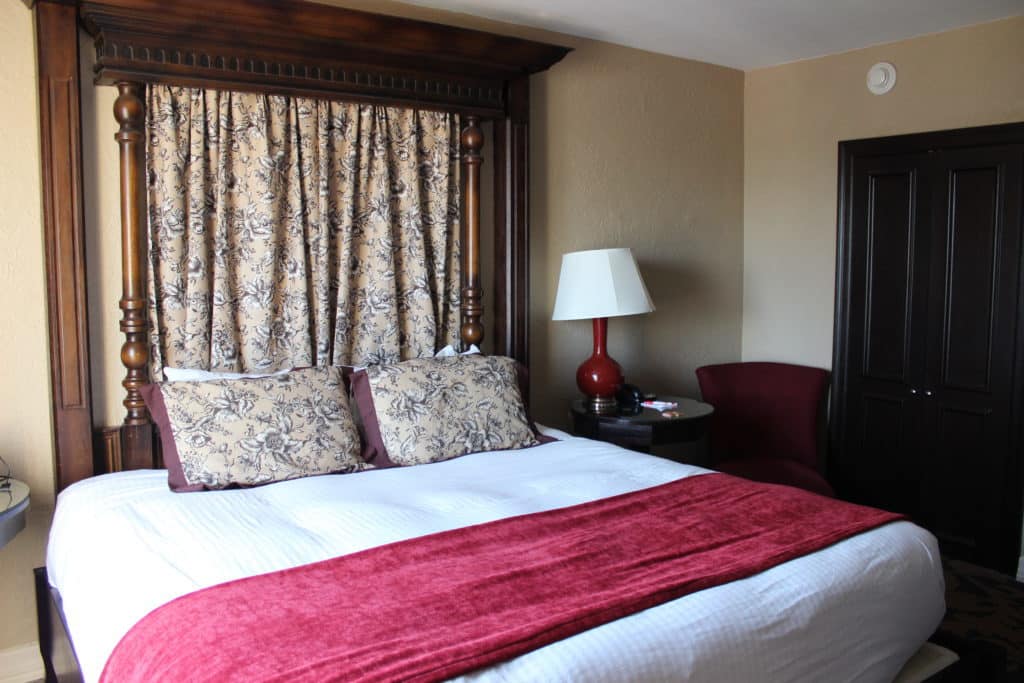 For the duration of my stay, I called one of the Deluxe King Suites home. More specifically, I called Dylan Thomas home because each individual room is named after a British author. Not only is The Cheshire tugging at my British heartstrings but also my bookworm heartstrings. They won me over already, by this point.
My room, or Dylan Thomas, was on the 3rd of four floors at the very end corner. The stroll on the way to our room left us mesmerized. I constantly kept looking at things and saying, "Oh my gosh, this is so amazing!"
The Deluxe King Suite was plenty big for the two of us with a king bed (a rather comfy one, I might add!), a flat screen TV (proud to say it didn't get used until the last night), a sitting area with a desk and plenty of wonderfully themed decoration. My favorite part of the room though was the copy of one of Dylan Thomas' books. Each room includes that room's particular author's book (or, one of their books) for you to enjoy during your stay. Oh, and don't worry! – you have a keepsake bookmark to hold your place that is given to you when you check in. They also have a framed bio of your author so you can brush up on your literary knowledge.
I even took my book with me to brunch!
There was also plenty of coffee and tea amenities in the room as well as a couple of bottled waters that were replenished each day. Plenty of power sockets as well – always a plus for a blogger traveling with a plethora of electronics needing to be charged every night!
My second favorite part of the room were the old stained glass windows. The weather was great while we were visiting and having the window open every morning and evening with the sunrise or sunset was really beautiful and peaceful!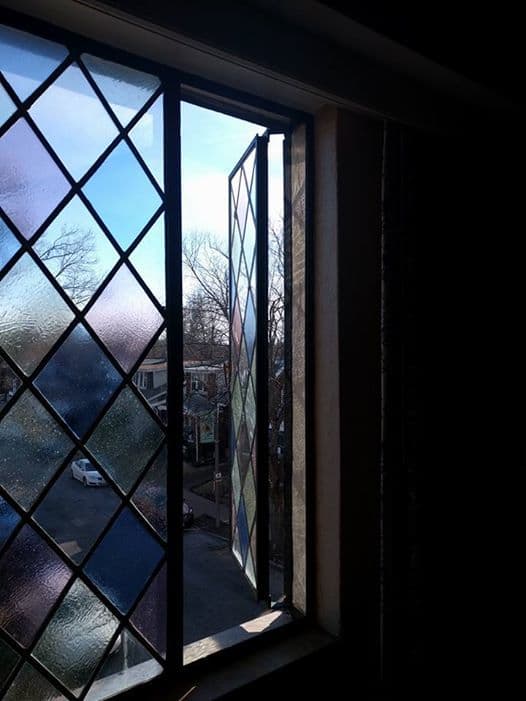 Another thing we noticed about the room which I wouldn't normally think to mention is that you can not hear anything in the bathroom from the main part of the room. So, feel content that your roommate can't hear you in the bathroom, haha!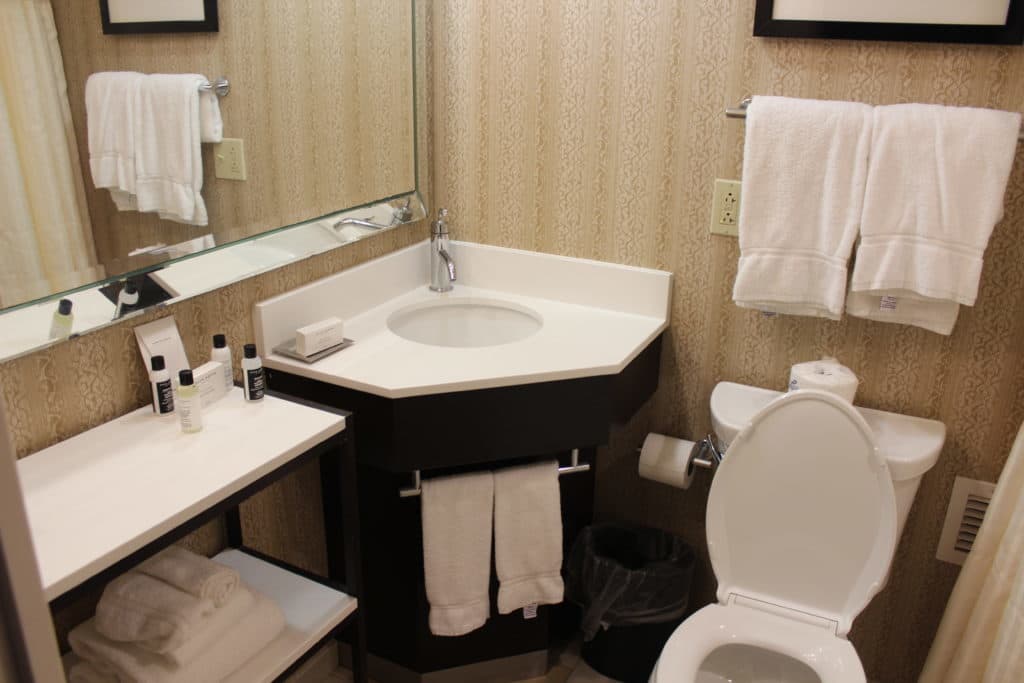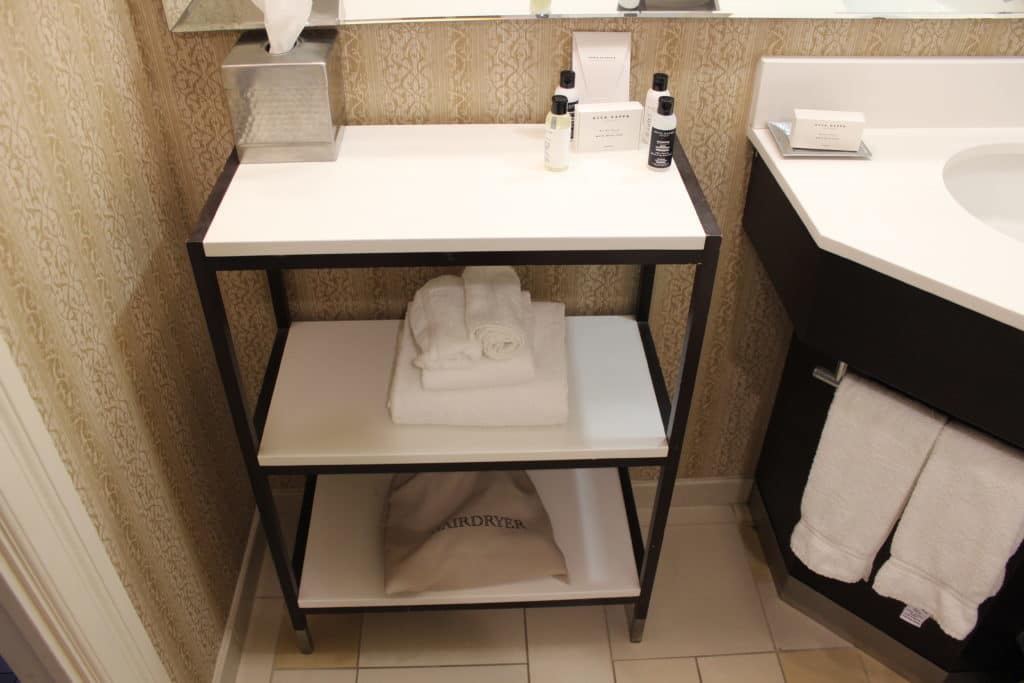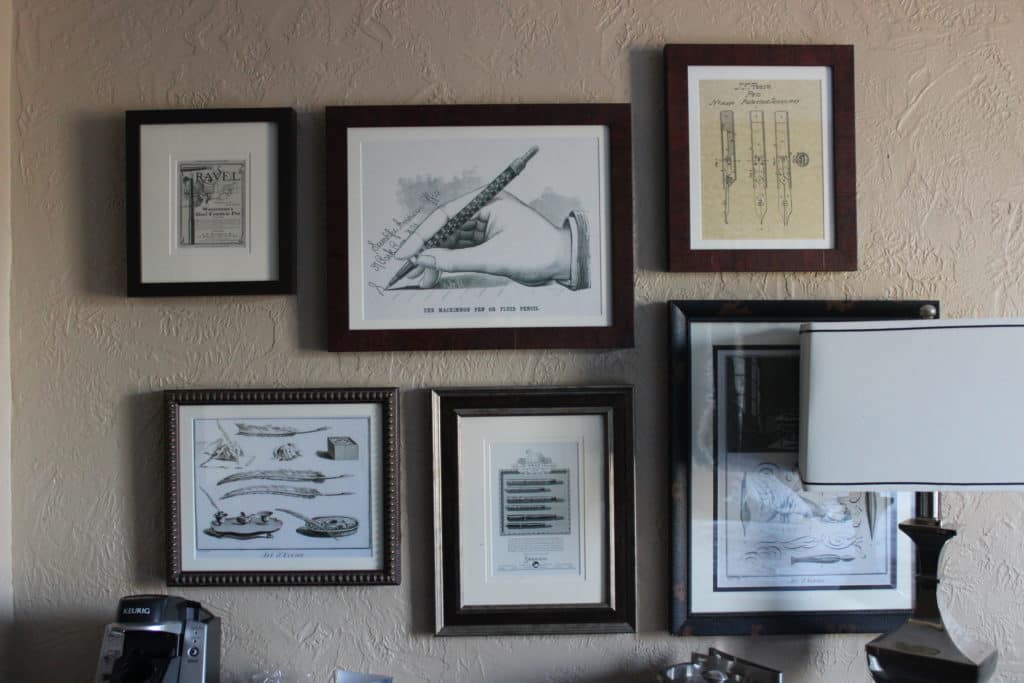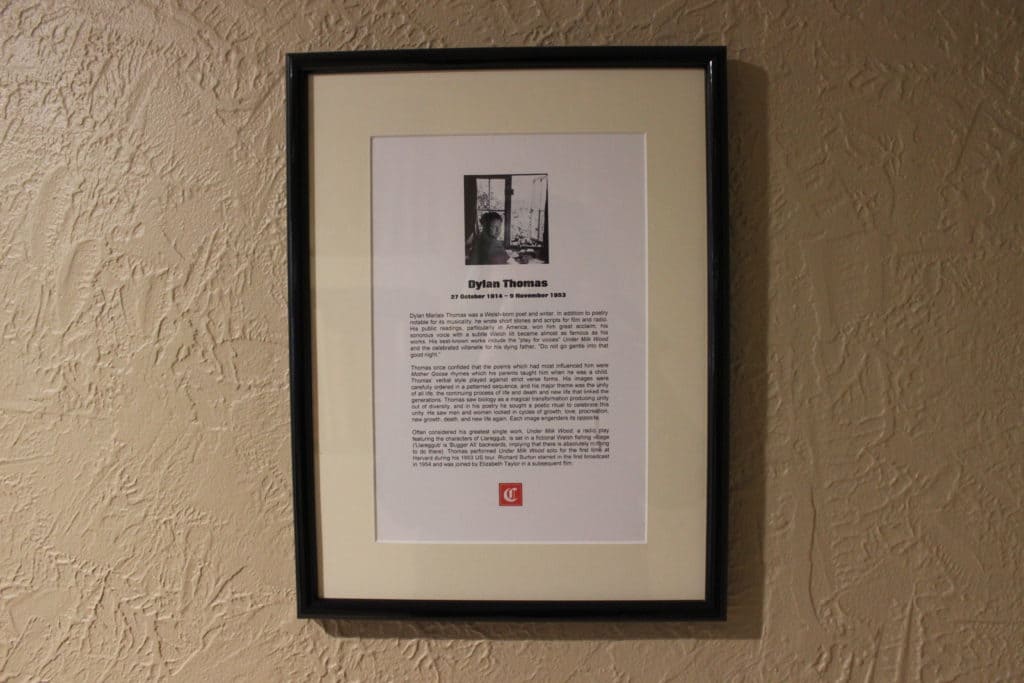 The Cheshire | The Hotel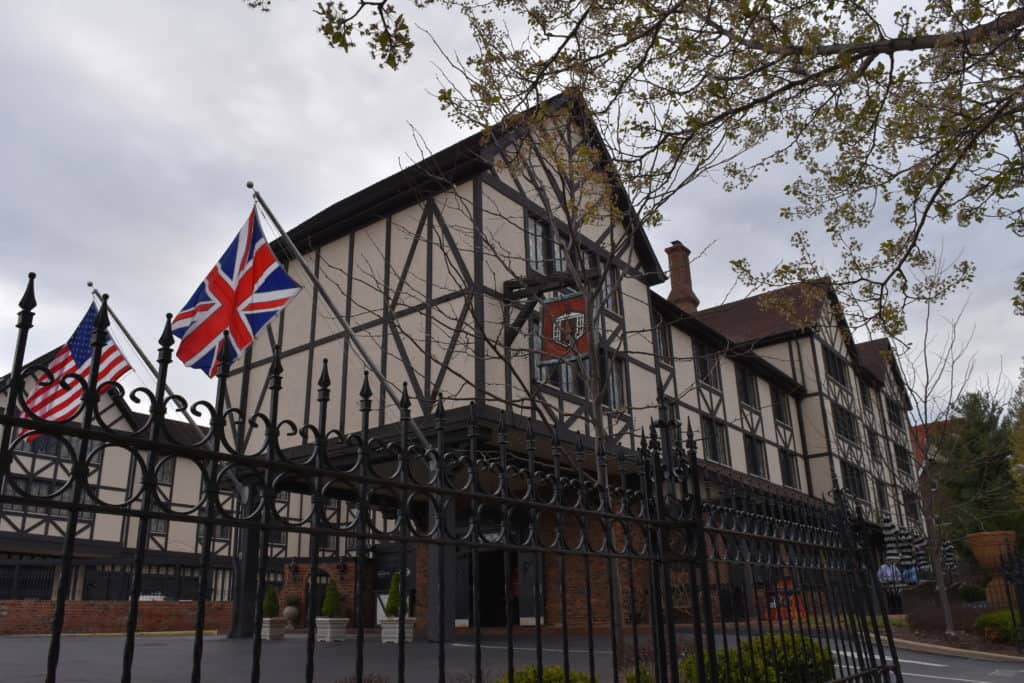 As soon as I walked into the lobby, I knew I chose the right hotel for our stay. I was in non-Britain, British heaven. In the entryway, a red telephone booth (turned ATM – clever!) and a guard greet you simultaneously.
Go ahead, stop for the photo op. You know you want to.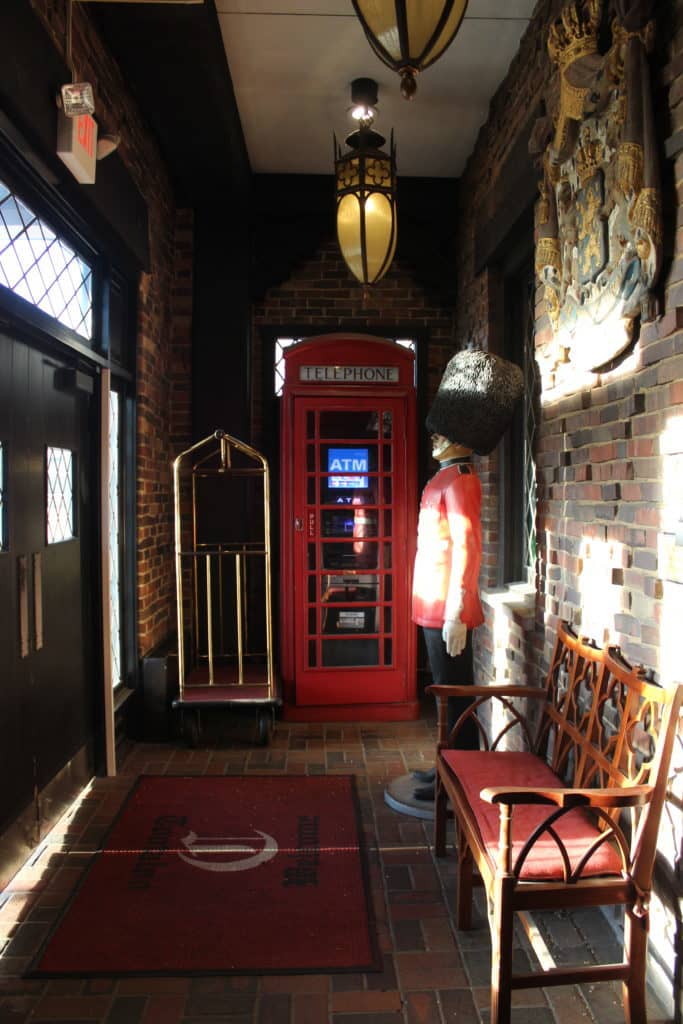 Next, you step inside the main lobby where you can check in with the extremely friendly employees. They even had one of the old hotel key slots – I love those! While, you get modern key cards here, they did use these slots for your special, handy-dandy bookmark keepsake. If you've gotten here a little early or are still waiting on your room to be ready, you can head into the Fox and the Hounds for a drink, or several. No one is judging – you're on vacation. The Fox and the Hounds is a cozy pub where you can enjoy your favorite drink or maybe try a specialty, get a late night snack or enjoy live music! You can also just simply sit in there because it's super cozy.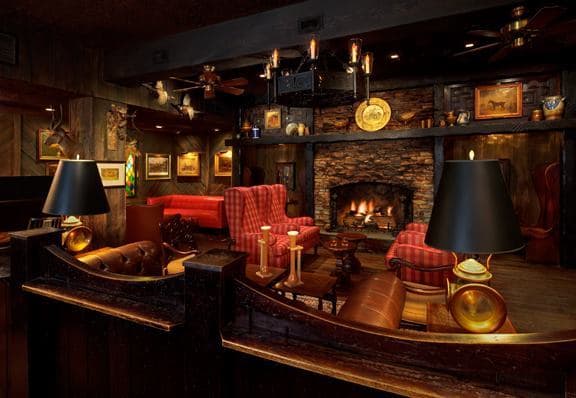 After checking into your room, explore the rest of the hotel to better acquaint yourself. There's plenty for everyone! These vintage travel posters where some of my favorite finds – all the floors had different decorations which was another thing I loved. Everything about The Cheshire felt unique.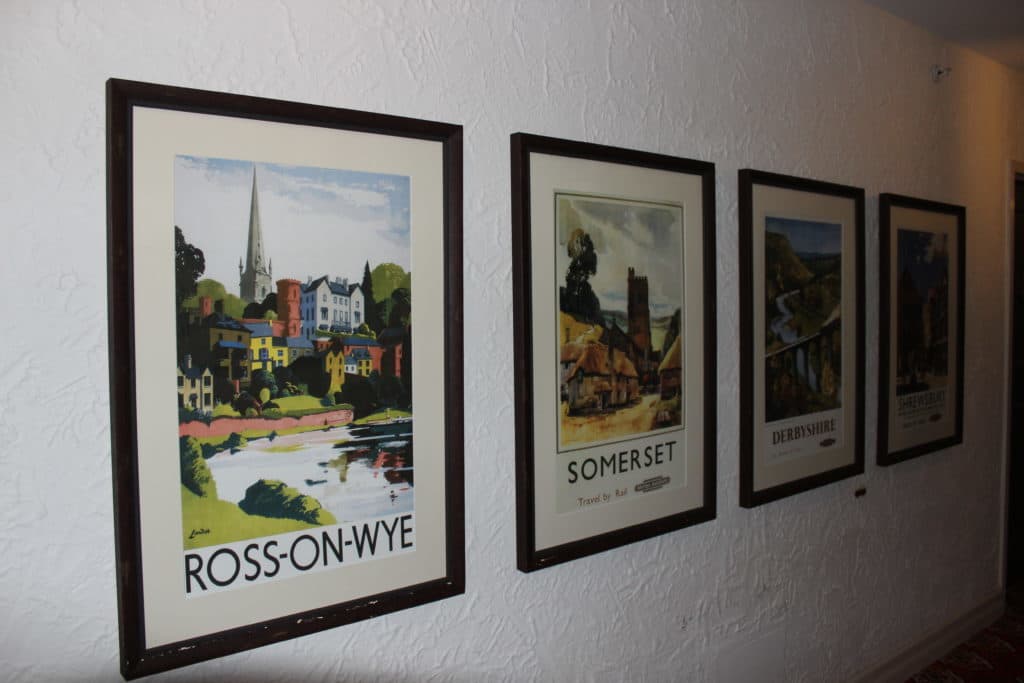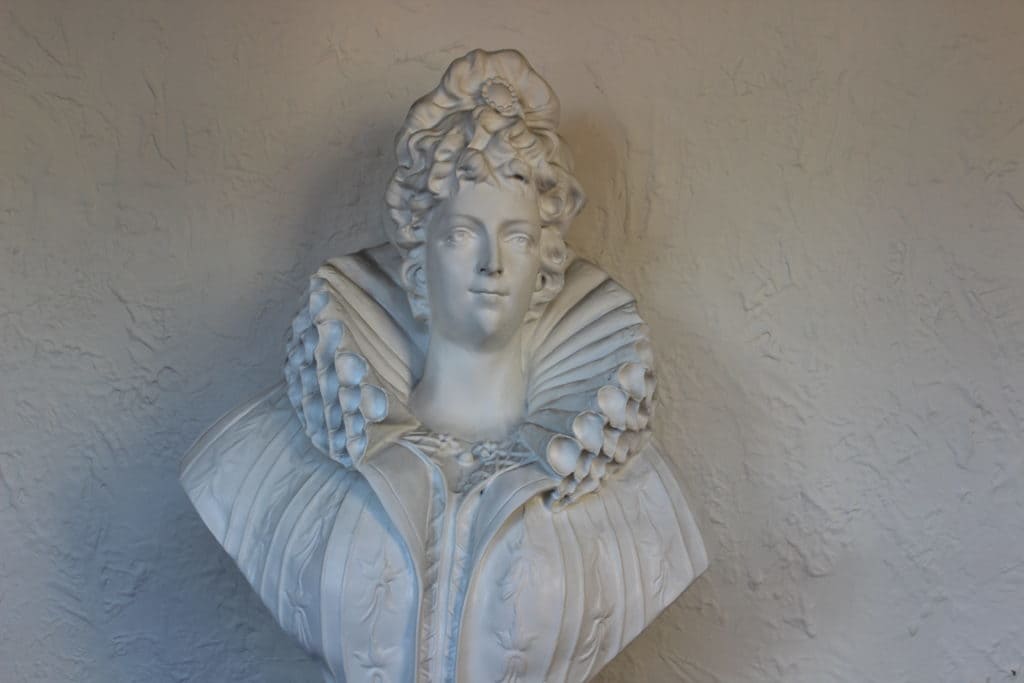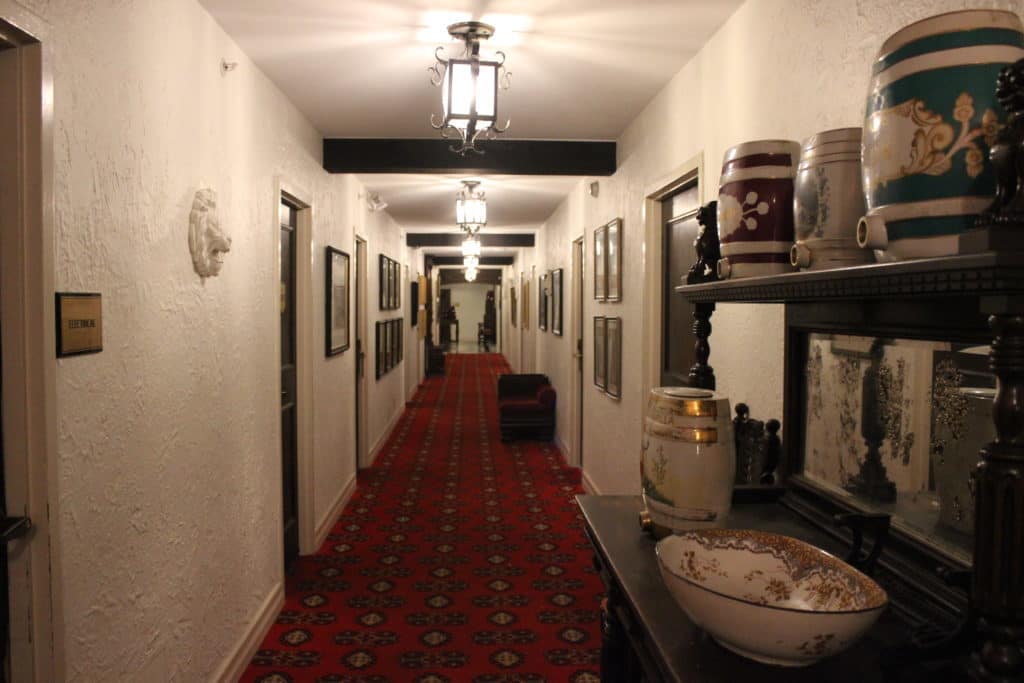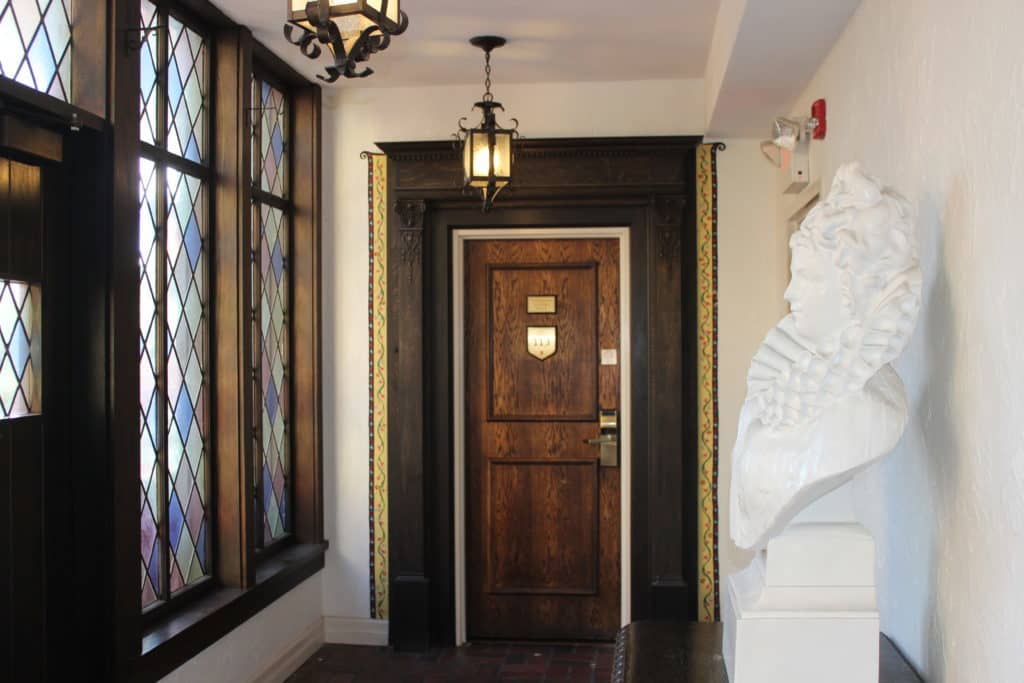 A conference room and an office with several computers and a printer. I really loved this area with these adorable chairs and plenty of photos of the Queen surrounding you – really seemed like she was cheering you on while you work!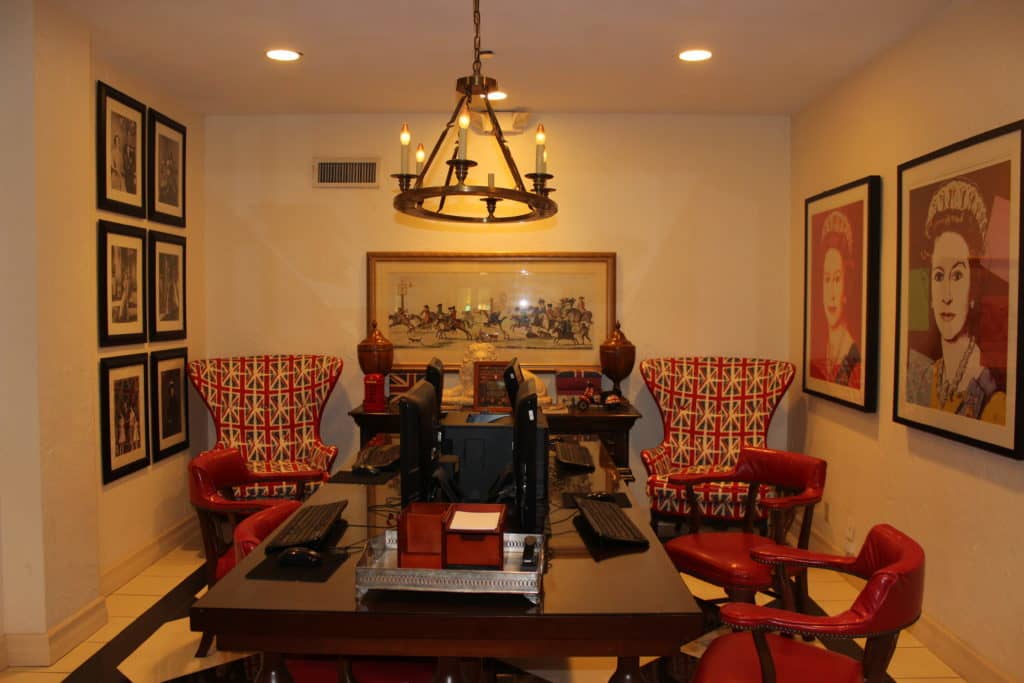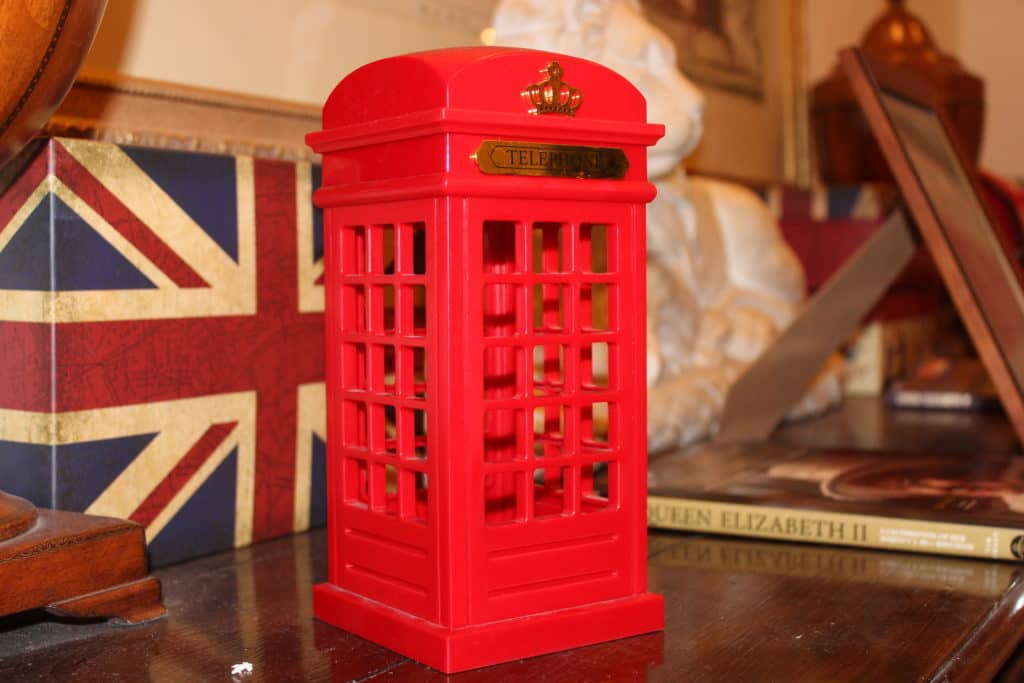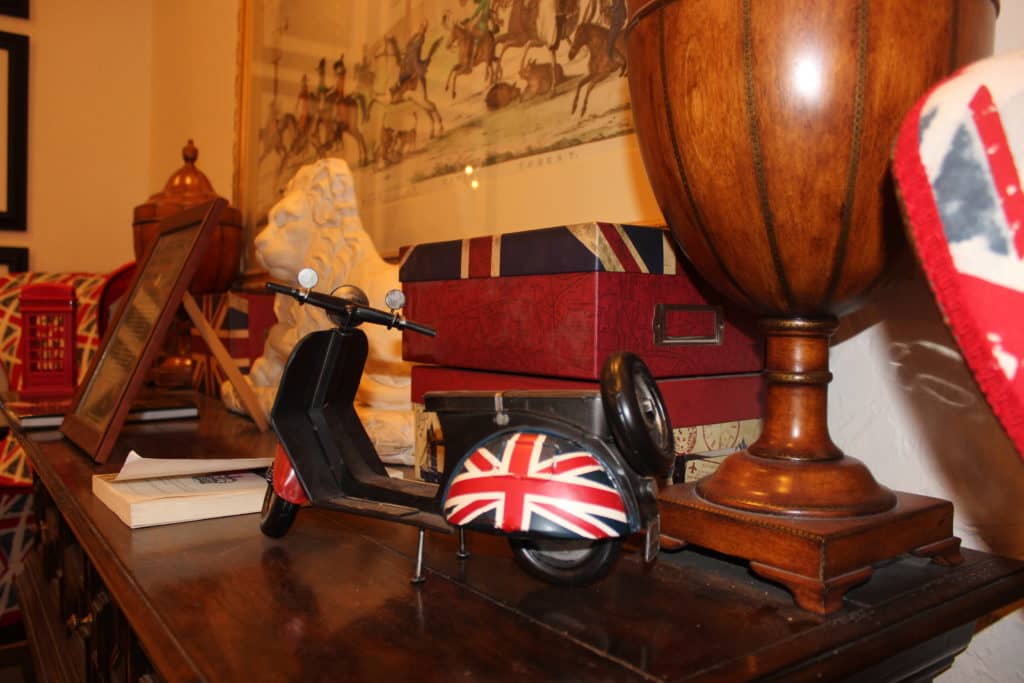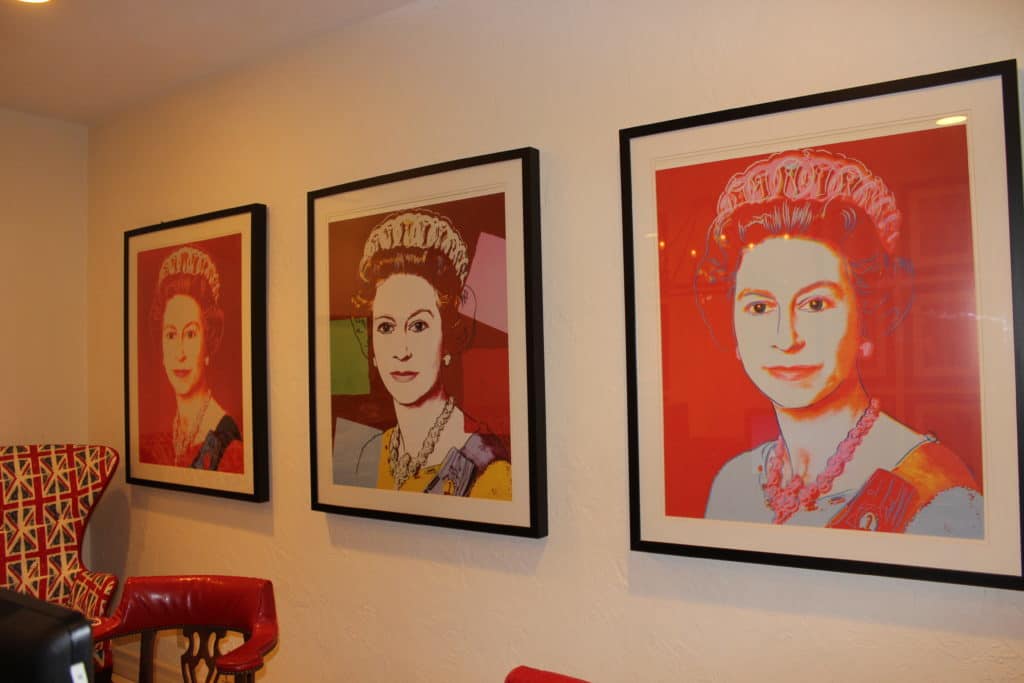 A life-size chess set with patio area. Who doesn't need a life-size chess set?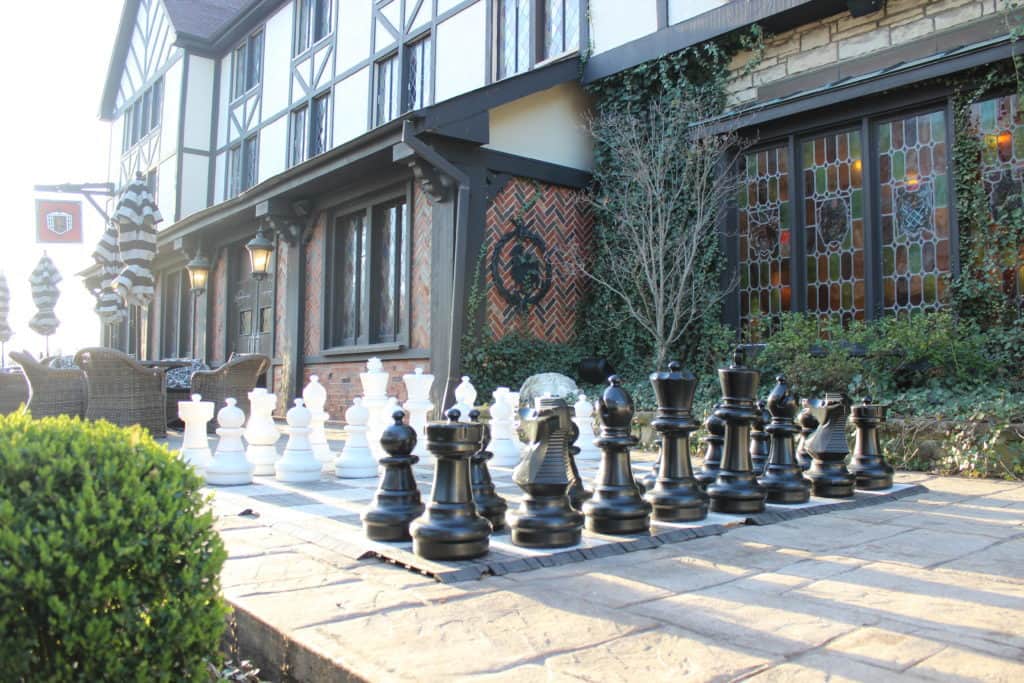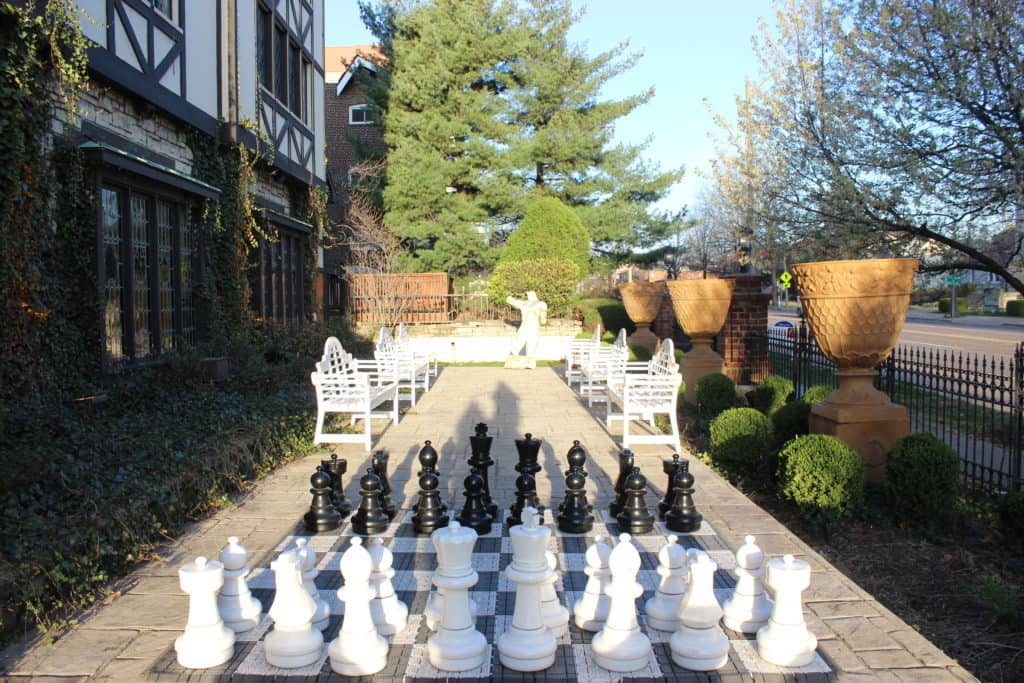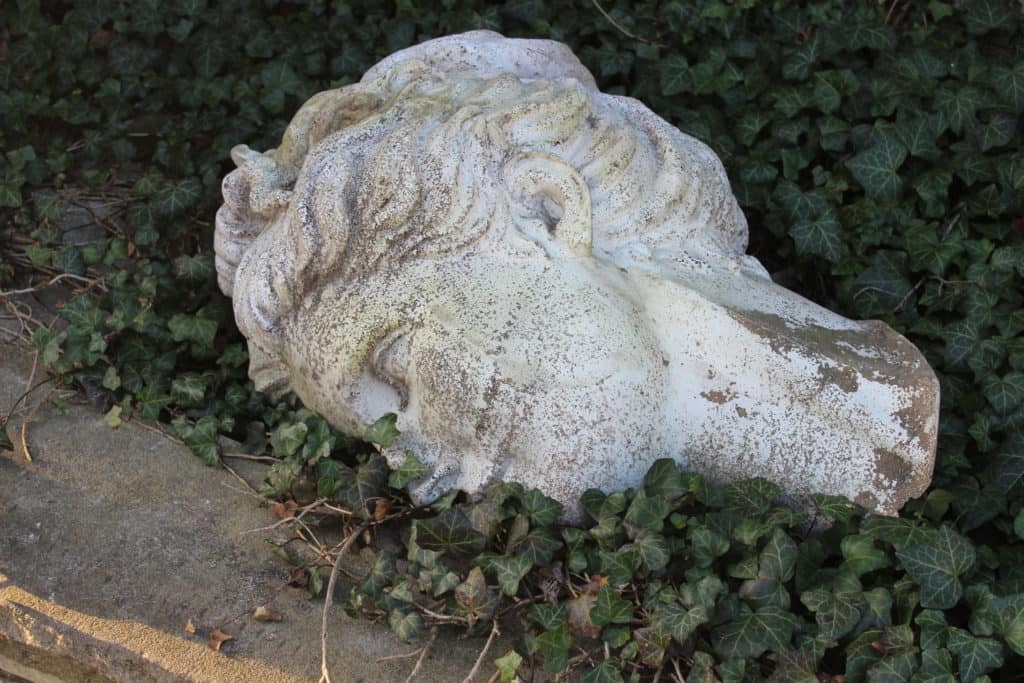 A lovely sitting area – this room was so cozy! It even has a wood-burning fireplace that I bet makes this room even better in the colder months!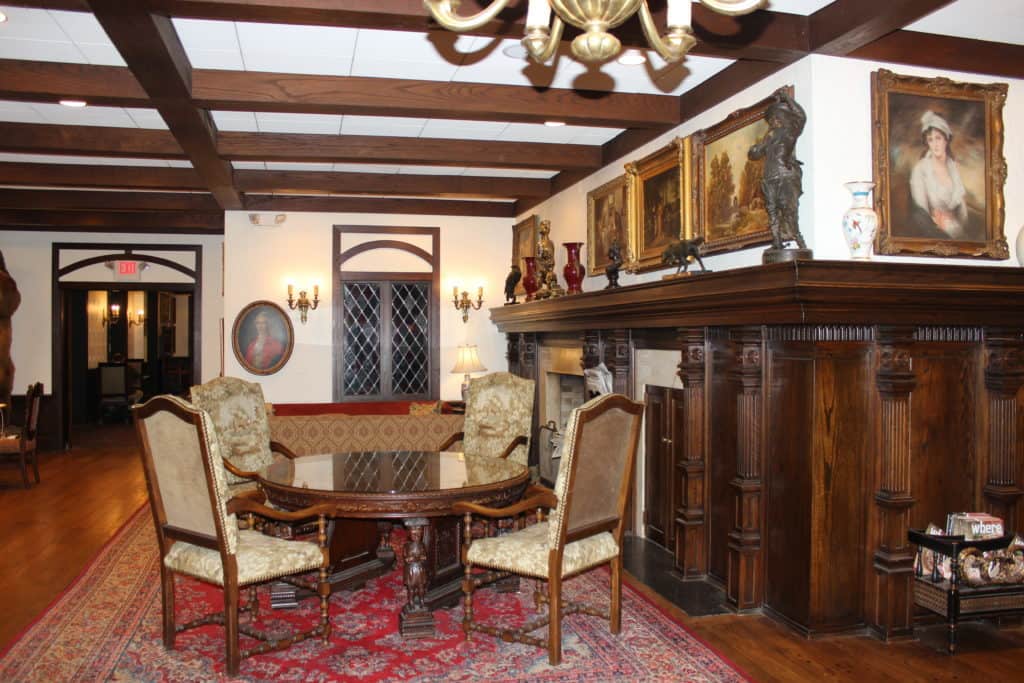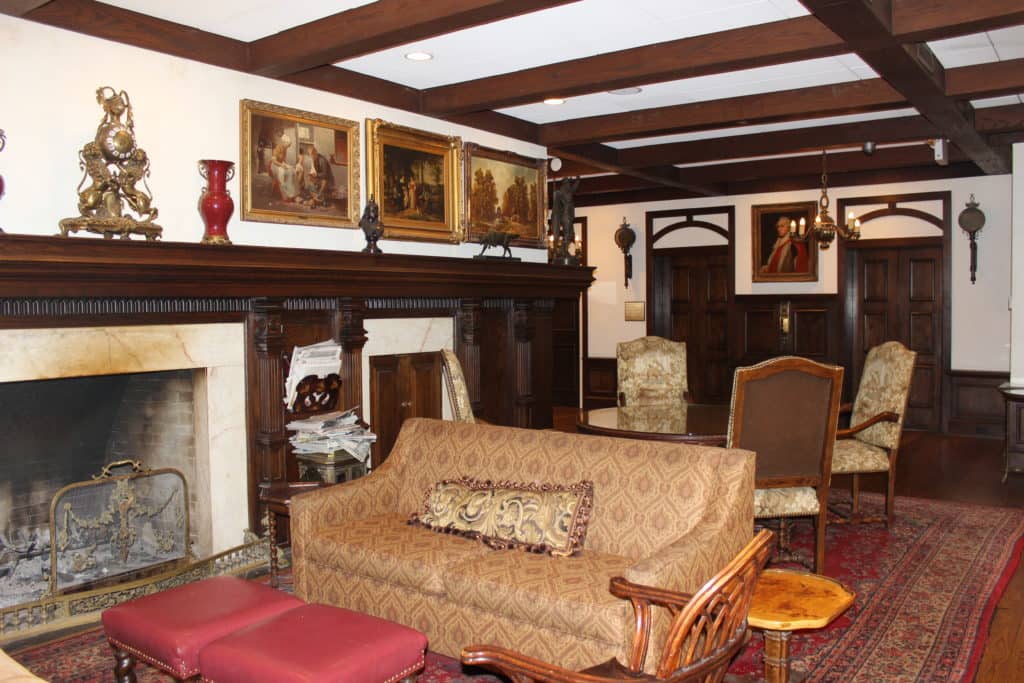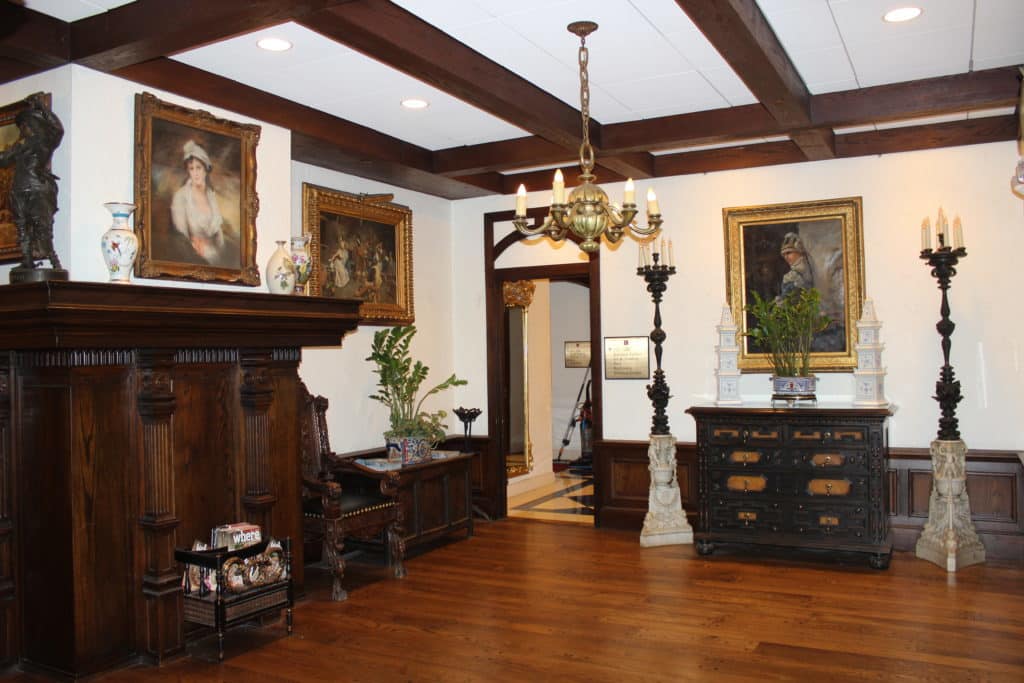 A pool. The pool was unfortunately closed while we were visiting. They are open May-September. Here's a pic of what it would look like though during the summer months!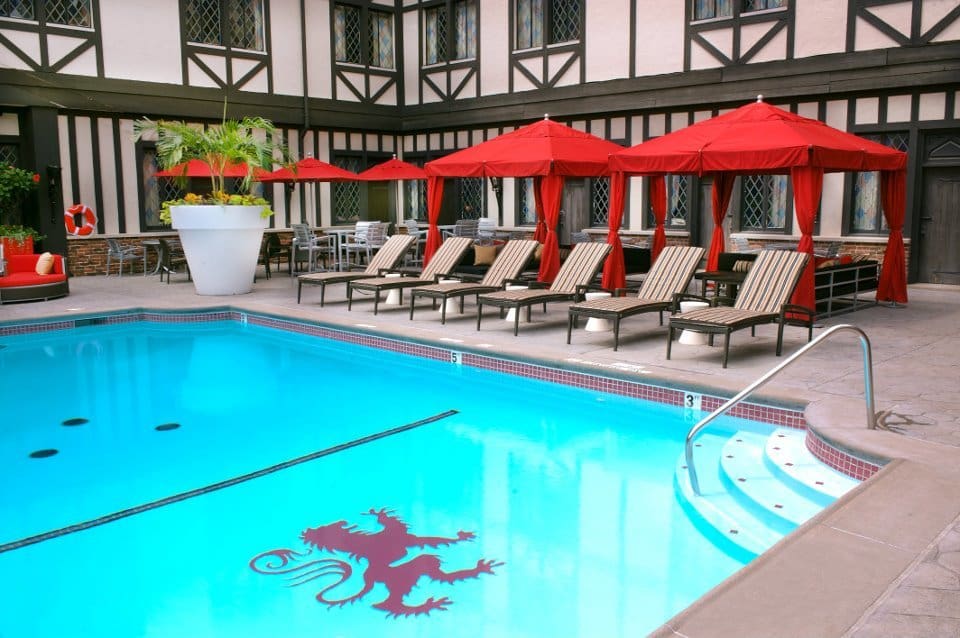 Services + Amenities
Complimentary Breakfast – full hot bar, pastries, fresh fruit (the good kind, too!) and a plethora of drink options.
Complimentary Wi-Fi
Complimentary (local) Chocolates
Complimentary major newspapers
Complimentary 24/7 Coffee + Tea
Complimentary water + fruit 24/7
Gym
Conference + Office Center w/ printing, copying and faxing
On-Site Dining
On-Site Starbucks
Garage Parking ($10/day) and Valet ($14/day)
and more!
The Restaurants + More
The Cheshire has four options for food aside from the complimentary breakfast. These options are The Fox and the Hounds, Boundary, Basso and Starbucks. Basso is located is a basement pub focused on Italian food with wood-fired pizzas, small plates, plenty of beer on tap and lots of Italian wines to choose from. The Boundary is located above Basso, adjacent to the hotel and includes some creative takes on different genres of food. Starbucks is located right next door to Boundary and aside from being a typical Starbucks, actually seems quite larger than most I've been to with lots of seating areas and a fireplace. They also seem to have more grab-n-go food options than usual. The Fox and the Hounds is located inside the actual hotel building right next to the lobby and includes a full bar with small plates typical of English fare.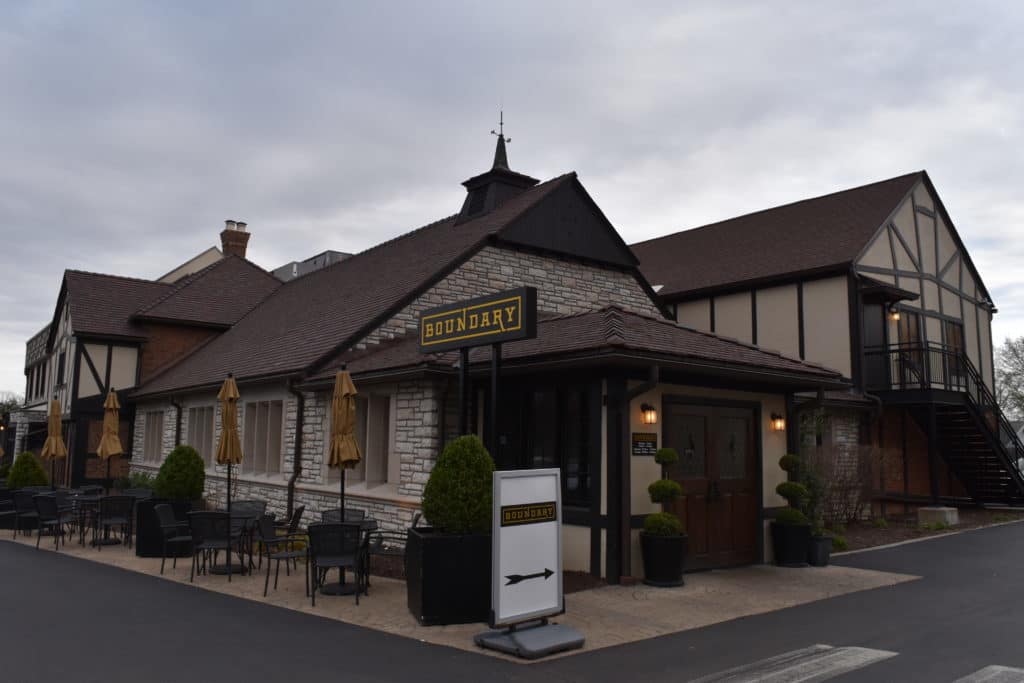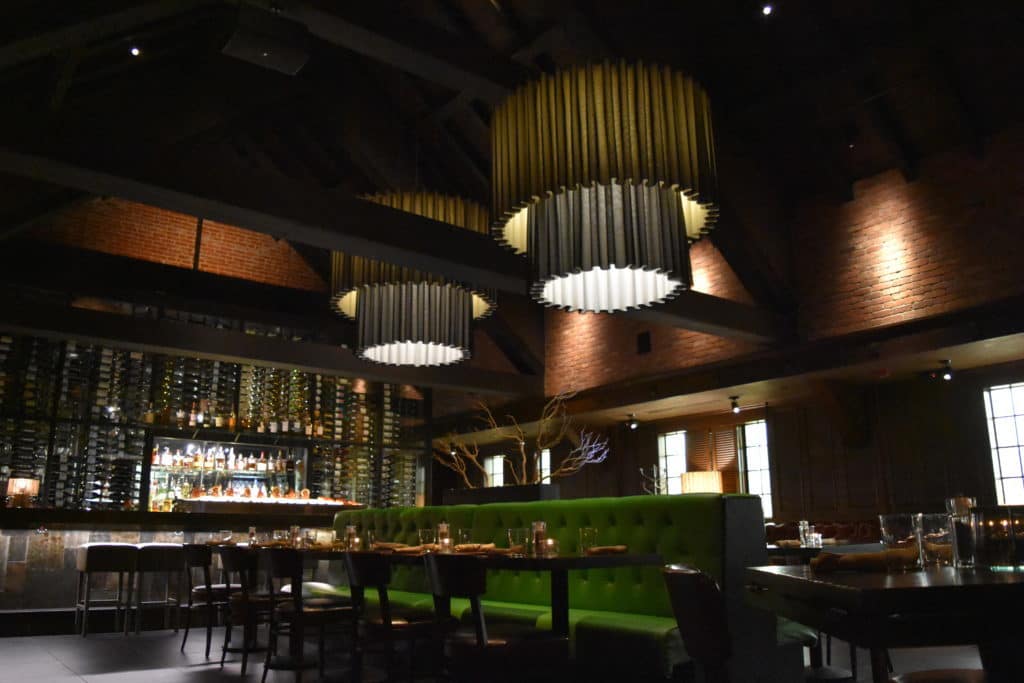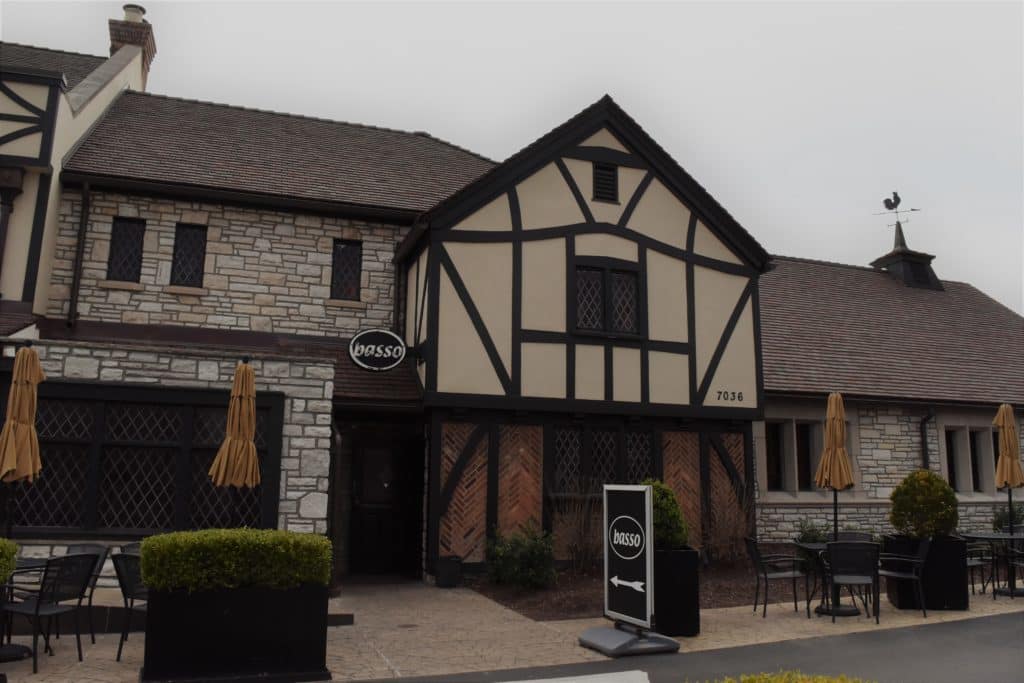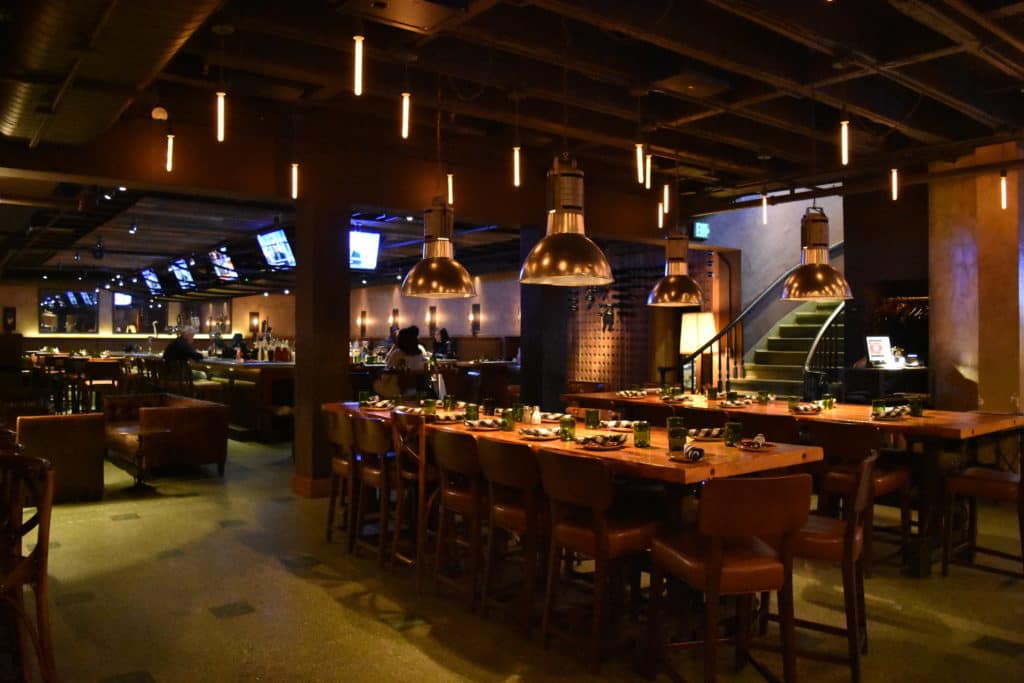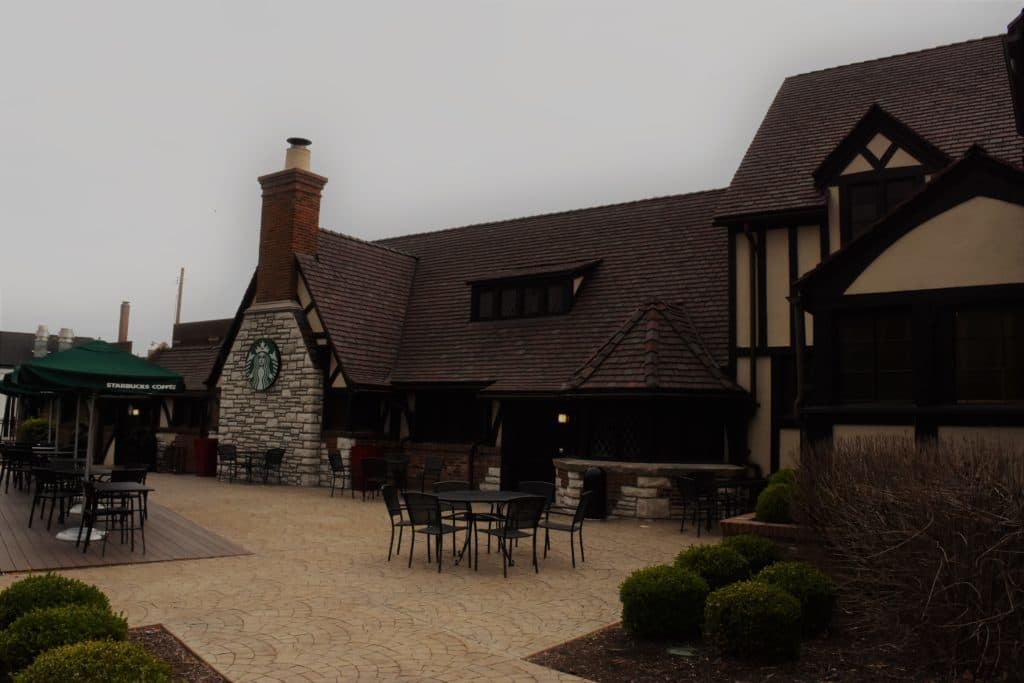 The Cheshire | The Location + Neighborhood Guide
One of the most important choices when choosing a hotel is location, right? Location. Location. Location. Well, on location alone, The Cheshire has it. It is in walking distance from Forest Park, Hi-Pointe Theater (the cutest little theater from the 20's), another theater, a grocery store, several restaurants (aside from the four attached), and more!
Sounds super boring, right? 😉
My favorite walking distance ideas :
Hi-Pointe Theater
Seedz Cafe
Forest Park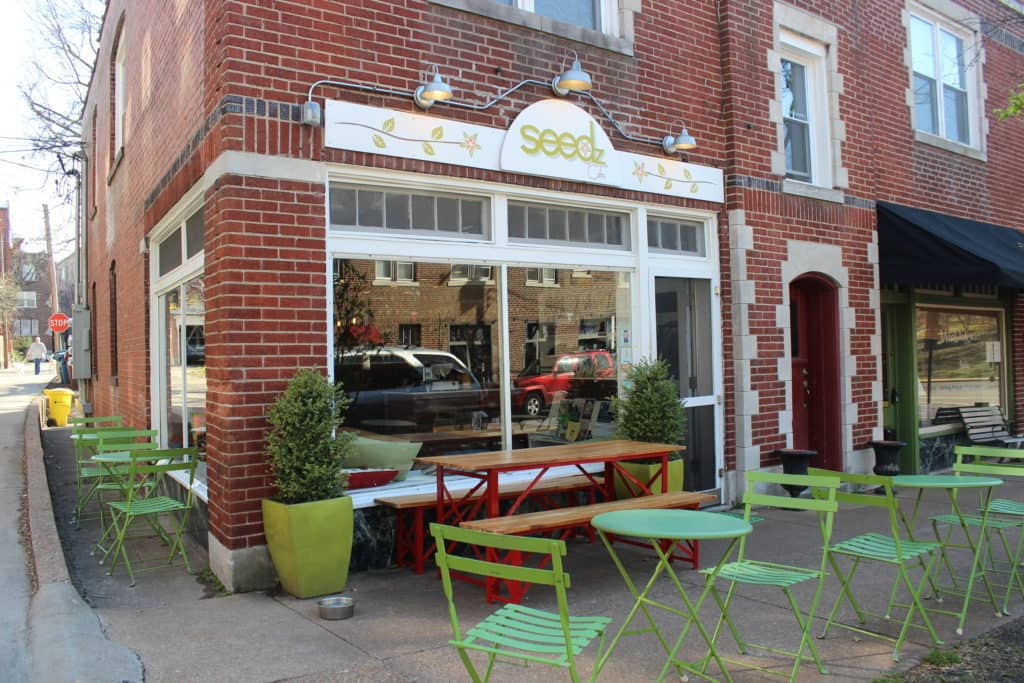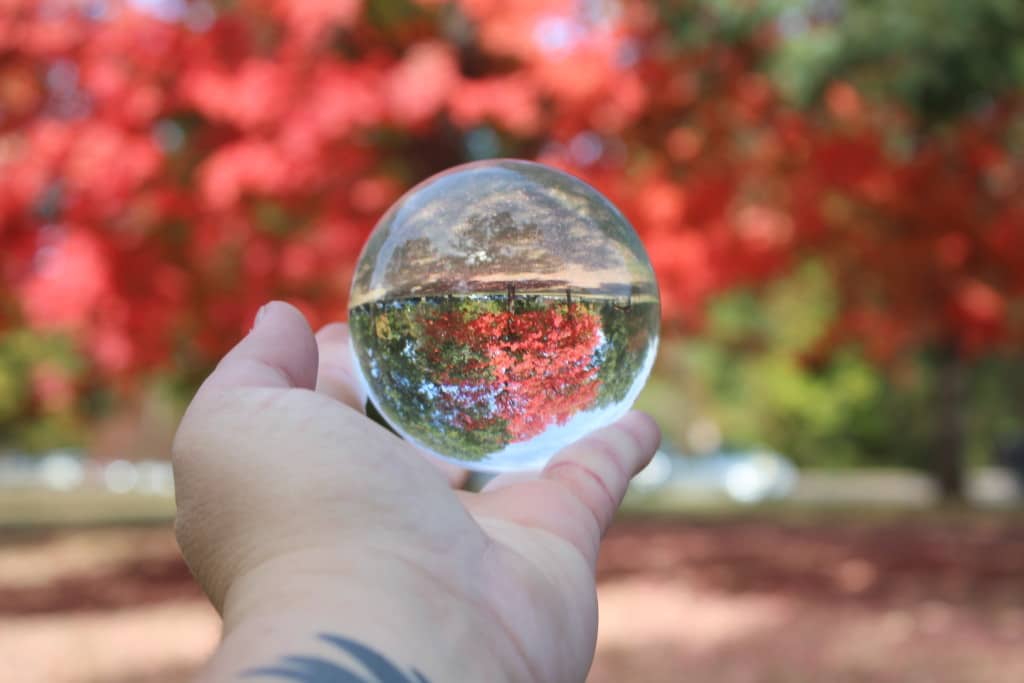 In addition to being walking distance from several amazing things to do, it is also within 15 minutes of every single thing we did during our five days. It is also directly off the interstate but you wouldn't guess it by the lack of noise. I couldn't think of a better location for a stay in St Louis.
Pin for future use!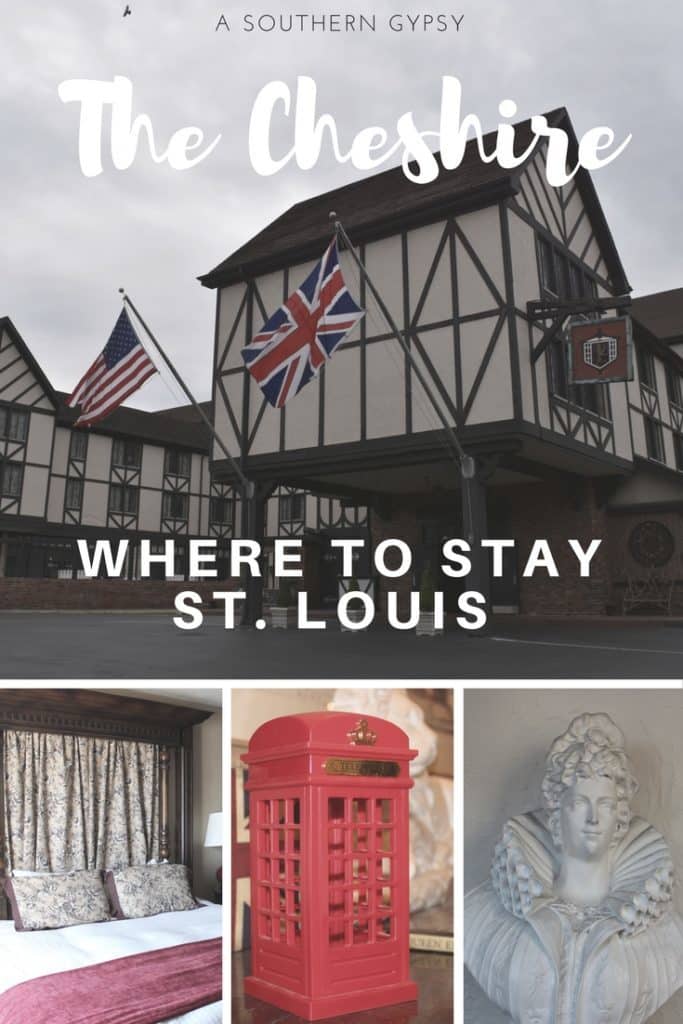 Disclaimer : I received a complimentary stay at The Cheshire, but I contacted them directly because I wanted to find a well-located, one-of-a-kind hotel to recommend to my readers. I'm confident I did just that! All opinions, as always, are my own. **The Fox and the Hounds and poolside photo courtesy of The Cheshire**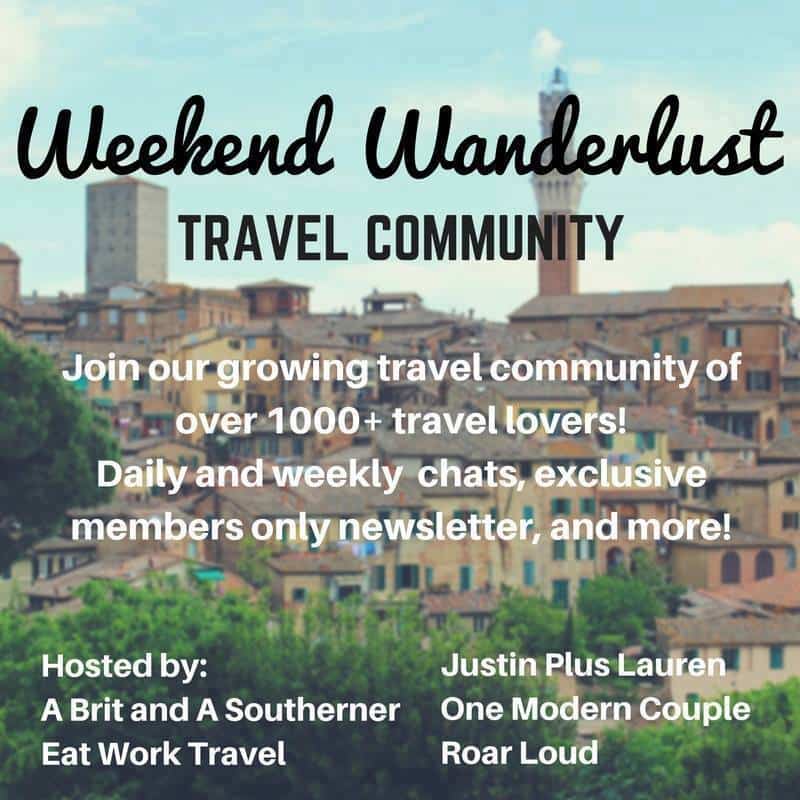 Latest posts by Ashley Hubbard
(see all)