This post may contain affiliate links, meaning if you book or buy something through one of these links, I may earn a small commission (at no extra cost to you!). Please see my disclosure.

As a wanderer at heart, I will always strive to see everything this world has to offer. Even though bucket lists are seen in a morbid light, I like to keep one to remind myself of all the wonderful things I want to see and places I want to go. Every week, I will showcase ten of the items on my list. Let's take a look at my USA bucket list!
---
1. Go to Mackinac Island in Michigan.
Mackinac Island is at the top of Michigan and has been named one of the top 10 islands in the world. It's a beautiful island that has been suspended in time and I just recently heard about it!
2. Stay in a haunted place.
I have issues. Enough said. The Stanley Hotel – what is said to have inspired Stephen King's 'The Shining.' REDRUM!
3. Take surfing lessons.
I say take and not learn for a reason. I don't feel like this is a sport I could master because I over-analyze everything I do. But, I really want to try.
4. Master archery.
Archery is something I've always wanted to learn. Reading/watching The Hunger Games and Lord of the Rings and so on has only made my fascination worse. We are actually looking at getting me a bow shortly.
5. Ride the rides on the Stratosphere in Las Vegas.
I love roller coasters and thrill rides and these are at the top of the Stratosphere and hang over the side of the building.
6. Attend a Cirque du Soleil show in Vegas.
I'm leaning towards 'O' but if someone wants to suggest which one is the best, I'd love to hear it!
7. Housesit in New York City.
As a child and teenager, my main dream was to live in NYC. I have been there several times growing up and I loved it so much. I even wanted to go to NYU. I'm old enough to realize now that I'd rather have the money I would spend on rent to travel, but I would love to do a housesit in NYC so I can live like a local for a short term period instead.
8. Hike to Havasu Falls, Grand Canyon.
Has anyone ever done this? Any tips?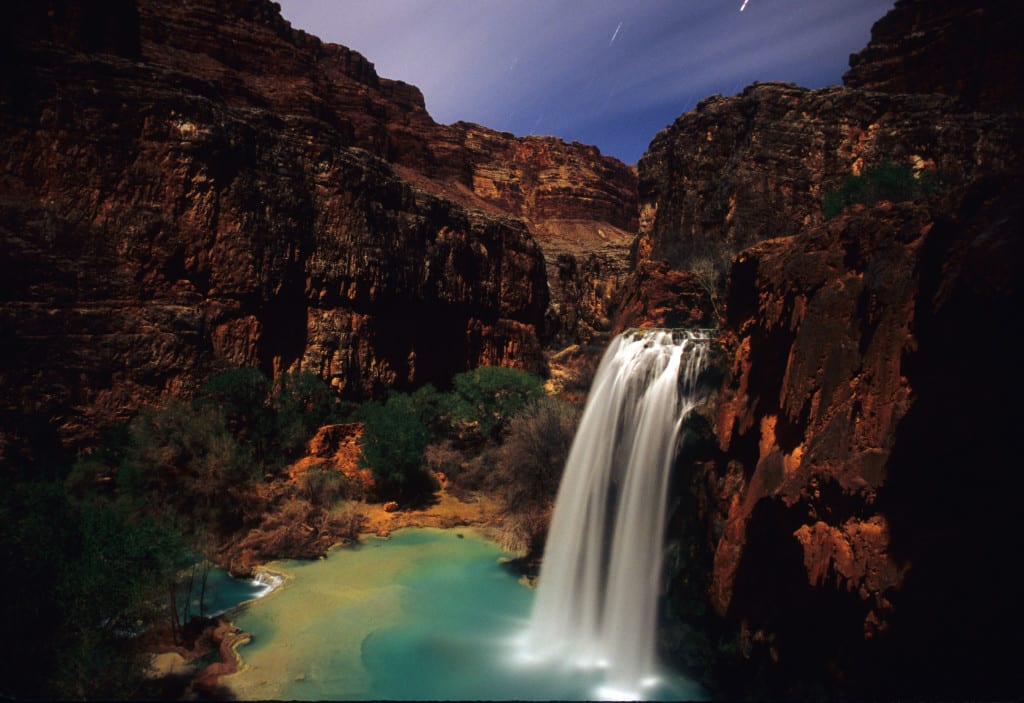 9. New England Road Trip
Do you see that lobster roll?!
10. Explore a Ghost Town
I love exploring abandoned places and one of the things I'm most excited about for our upcoming trip is the ghost towns in the West.
Have you ever done any of these? What would you add to my USA bucket list?
Latest posts by Ashley Hubbard
(see all)