This post may contain affiliate links, meaning if you book or buy something through one of these links, I may earn a small commission (at no extra cost to you!). Please see my disclosure.
There are plenty of beautiful and amazing places to visit. Instead of visiting the most visited cities, try these underrated travel destinations instead!
The most visited travel destinations are the most popular for a very good reason. They have a lot to offer, they have an amazing history, there is plenty to do and see, the food scene is usually incredible and many more reasons. However, there are a million reasons why you should skip the most visited destinations, travel off the beaten path [or at least the more well-known path], and visit these underrated travel destinations that are fantastic alternatives to the most visited.
As many of you know and as you quickly realize, traveling sustainably is something that has become near and dear to my heart. I want to leave the most positive impact on a place when I visit. This comes in many forms and shapes and is not just associated with the eco-friendliness aspect.
Sustainable tourism also is associated with how you interact with locals, how you interact with wild animals, how you travel, where you stay, where and what you eat, what souvenirs you buy and so much more. A major way to counteract overtourism is by visiting second cities [second cities are often the second most populated city in a country or region – i.e. as Manchester is to London] or lesser-known, lesser-visited, and underrated travel destinations.
There are also tips for visiting these places that are the most visited so as to lessen your impact on overtourism.
Visit in the off-season, or "shoulder season" – the benefits of doing this are huge!
Spread your money around when shopping, eating, etc.
Avoid using Airbnb, or research to confirm your host is a local.
Travel slowly.
Use public transportation, or walk.
---
Underrated Travel Destinations – 20 Places to Visit Instead of the 20 Most Visited Cities in the World
The 20 most visited cities in the world are great but here are 20 alternative underrated travel destinations.
Hong Kong [Alternative Destination: Huidong]
Steve Rohan from The Trip Goes On
If you are looking for an alternative to over-crowded Hong Kong, then look no further than the same stretch of coastline on the Chinese mainland.
Xunliao Bay sits on a peninsula 100km north-west of Hong Kong in Huizhou County, Gaungdong. It is a great alternative to busy Hong Kong, especially given current events. The bay offers stunning coastal scenery surrounded by mountains and islands. There are many activities such as mountain biking, swimming, hiking, and of course sampling the local food and drink!
One of the best aspects of Xunliao Bay is how far your money can go. A suite in a hotel overlooking the ocean with balcony costs as little as $15 per night (this is what I paid in December 2019). If you are looking for a laid back, relaxing time then this is a great area that is very similar to the outlying islands of Hong Kong but much cheaper.
The small town of Xunliao has many restaurants offering authentic Cantonese cuisine and seafood fresh off the boats. The nearby city of Huizhou is filled with lakes, parkland, and authentic Chinese temples and makes an excellent day trip.
Xunliao Bay is easy to reach from Shenzhen and Huizhou and takes under an hour by bullet train from either city. To get to the bay you must then take a taxi from Huidong Station (30 minutes / 80 RMB).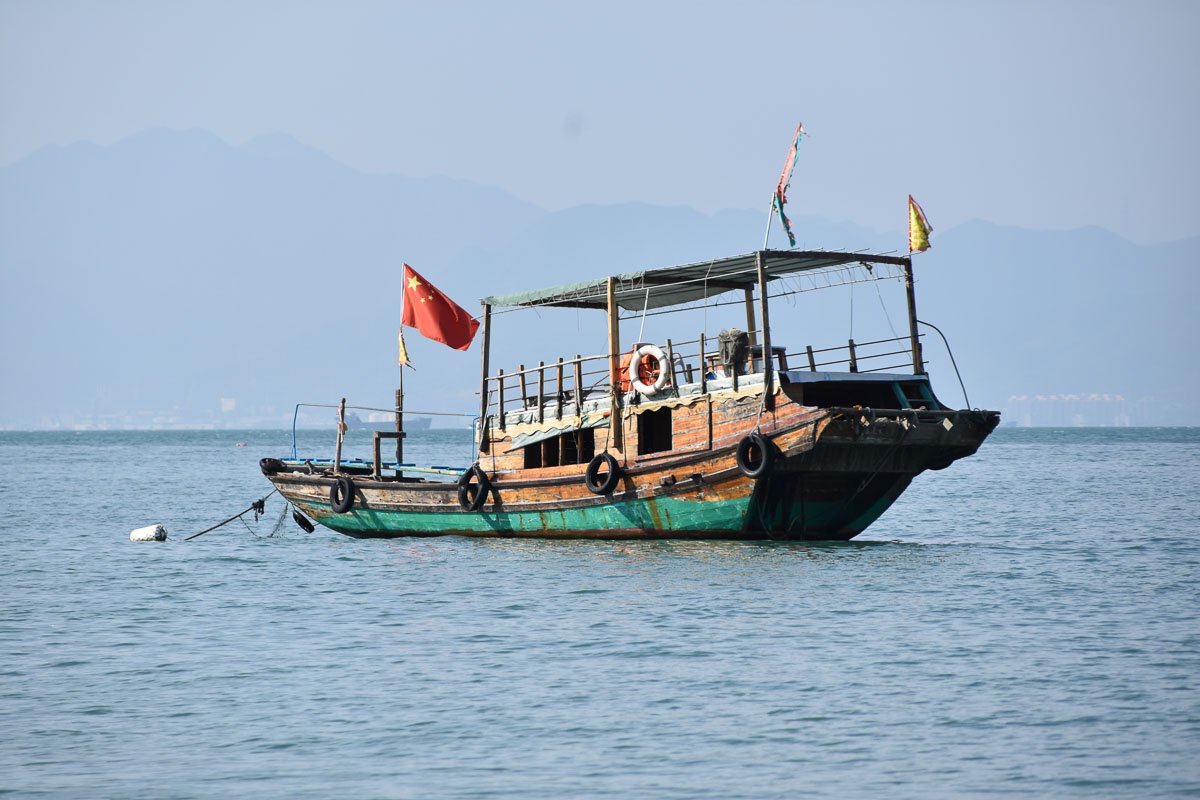 ---
Bangkok [Alternative Destination: Hanoi]
When you arrive at the capital of Vietnam, Hanoi, you find yourself in a completely different reality than in Thailand. Hanoi will give you the cultural shock that well-groomed Thailand lacks. Hanoi itself is such a vibrant city even without any sightseeing.
In Hanoi, you can find the features of different eras – narrow streets of the old city, wide boulevards of the French quarter with chic mansions built in the colonial style. Ho Chi Minh Mausoleum represents the era of socialism. Near the Hoan Kiem lake, on the contrary, you forget about history and just relax in the middle of this bustling city.
It is quite easy to move around on foot – the distances are relatively small and you can see many interesting aspects of Vietnamese life while walking. Be prepared to constantly maneuver between bikes parked on the sidewalks, saleswomen walking their bicycles full of fruits, and locals having food or drinks at tiny plastic tables right in the street.
If you are tired of walking around, just call a car or a motorbike via Grab app, it's extremely cheap and convenient. The traffic will seem crazy to you – the streets are filled with thousands of bikes, and traffic lights, zebras and simple road signs are extremely rare. If you feel confident enough, it is super easy to rent a scooter.
Local Vietnamese food is very delicious as they use all the fresh ingredients and a lot of greens. It is very affordable too, starting from $1.50 per meal unless you go for Western places of course.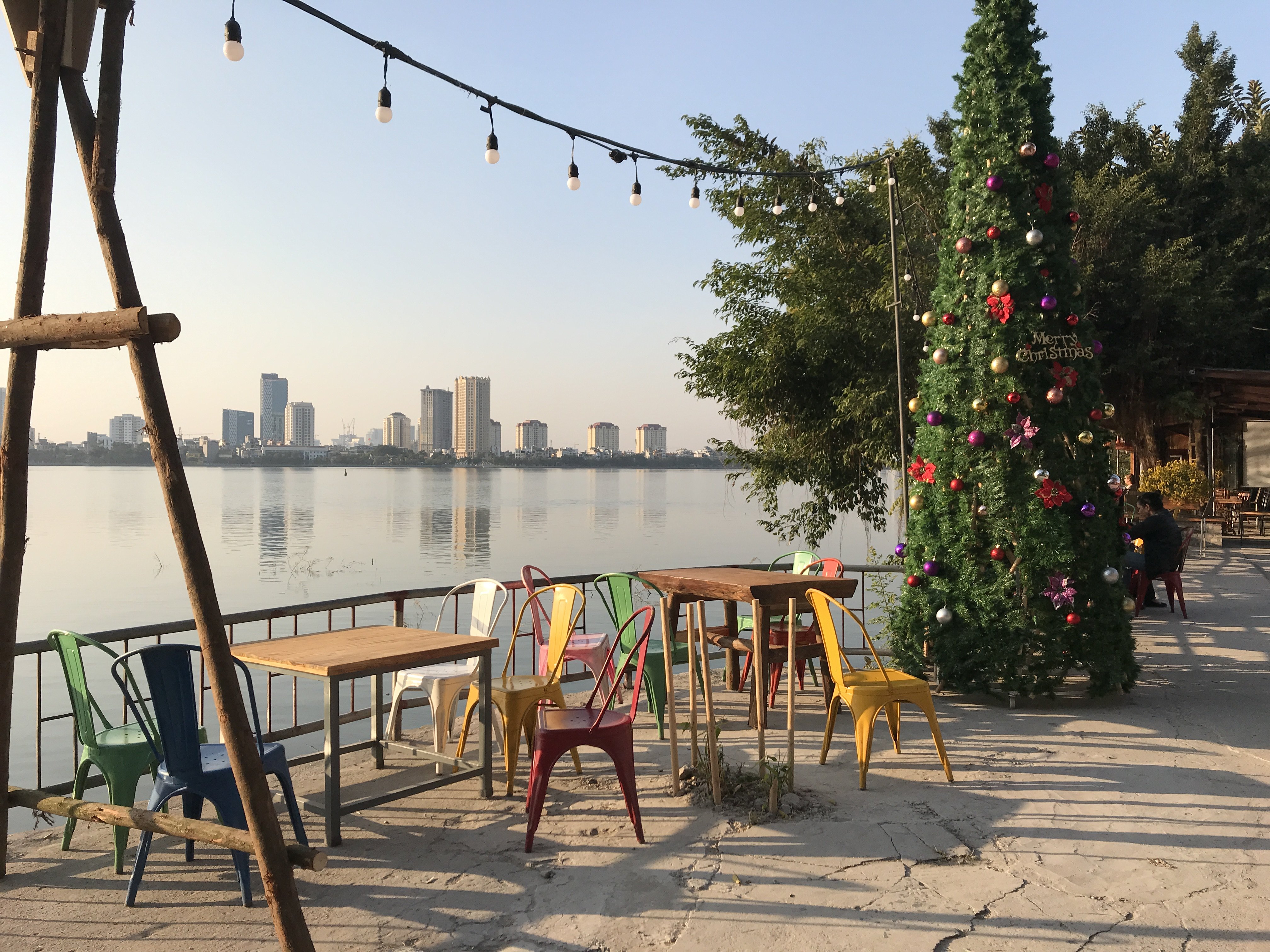 ---
London [Alternative Destination: Glasgow]
Efia from Effy Talks Life
Whether you've been to Scotland before or you're visiting for the first time there are a number of reasons why Glasgow deserves a top spot on your 2020 travel itinerary. Scotland's largest city is brimming with culture and no matter how you choose to spend your time you'll never be short of things to do.
Above all Glasgow is known for its friendly citizens, booming music scene and world-class attractions. To learn more about the history of the city head to one of the many free museums such as the Riverside Museum or the People's Palace. Or if you're more interested in architecture you need only look upon any given occasion to spy one of Glasgow's many iconic landmarks. To top off a day of exploring be sure to head to the West end of the city to check out some of Scotland's top foodie spots. And if you're keen to keep the part going head to the Barrowlands or SWG3 to catch some live music or dance the night away.
Navigating the city is a breeze with numerous public transport links and rental bikes, but if you really want to take in all the sights the best way to get around is to walk! Although the weather can often leave a lot to be desired what it lacks in the sunshine it certainly makes up for in character. Want to get the most out of your visit and get insider tips to all the best local spots? Make sure to check out this epic guide of how to spend a weekend in Glasgow.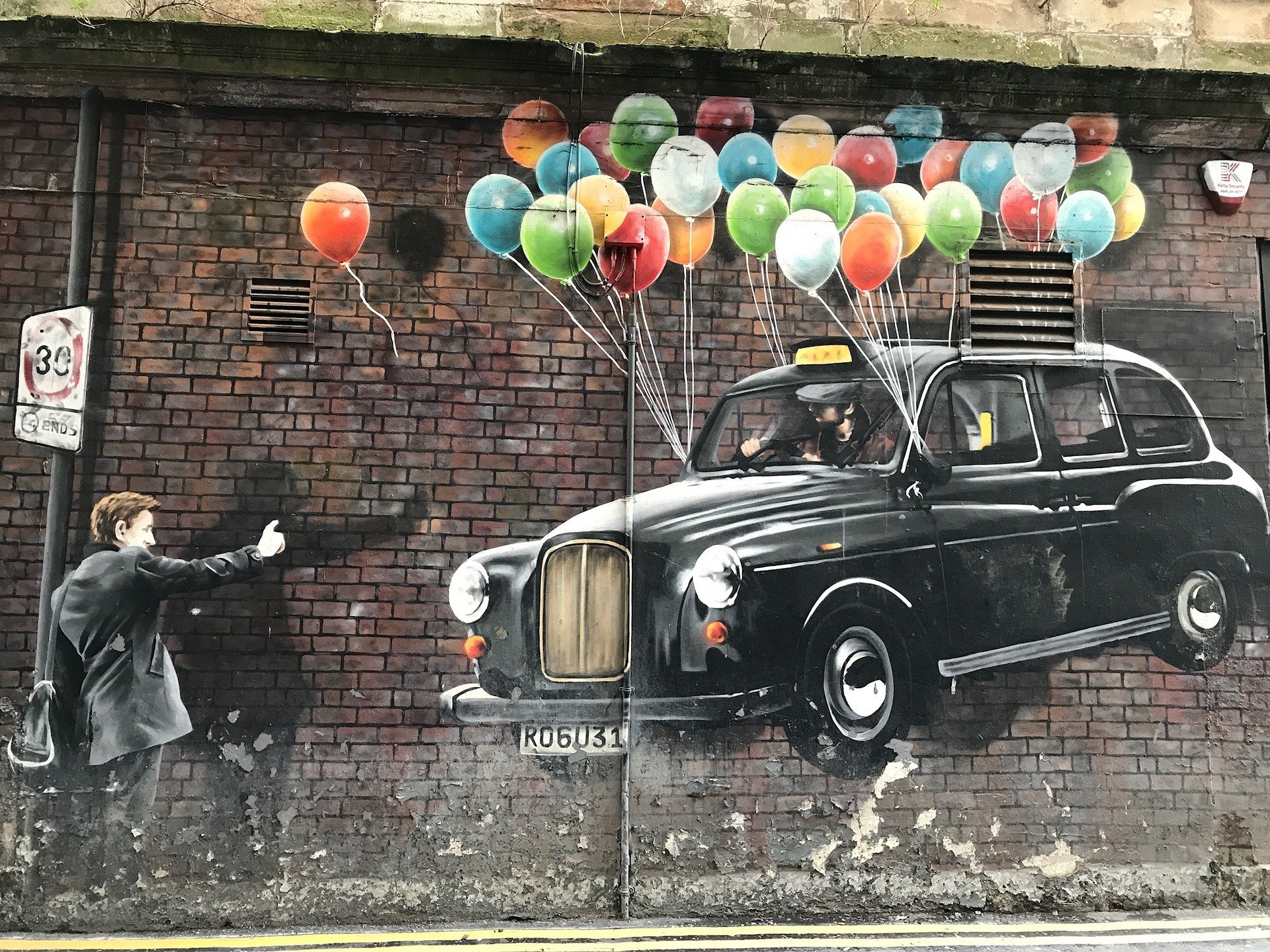 ---
Macau [Alternative Destination: Porto]
Wendy from The Nomadic Vegan
Macau was a Portuguese colony for centuries until it became a special administrative region of China in 1999. Much of its appeal lies in its cultural ties to Portugal and its historic colonial architecture, such as the arched colonnades and typical calçada portuguese paving in Senado Square. However, Macau is also the most densely populated region in the world, so the last thing it needs is more people coming to visit.
So instead, why not see the real thing in Porto? The second-largest city in Portugal, Porto is often overlooked in favor of Lisbon, the capital. But Porto has plenty to offer, including the famous Port wine, authentic old neighborhoods of winding narrow alleys, and gorgeous vistas from the Dom Luís I Bridge. You can also taste local specialties, such as the famous Portuguese egg tarts. And you can even get delicious vegan ones at a local vegan restaurant called Da Terra, which is something you won't find in Macau! Porto has some unique points of interest too. Did you know that J.K. Rowling got much of her inspiration for Harry Potter from Porto?
Of course, in reality, the vast majority of the tourists who visit Macau go there to gamble. It's the world's top destination for gambling tourism, and the gambling industry there brings in seven times more revenue than in Las Vegas! So if that's what you're looking for, you have a couple of options just outside of Porto. The first is Casino Espinho, which is just 17 kilometers away and is accessible by train. There's also Casino da Póvoa, which is a bit further away but easily accessible by the metro. Just take the B line all the way to Póvoa de Varzim.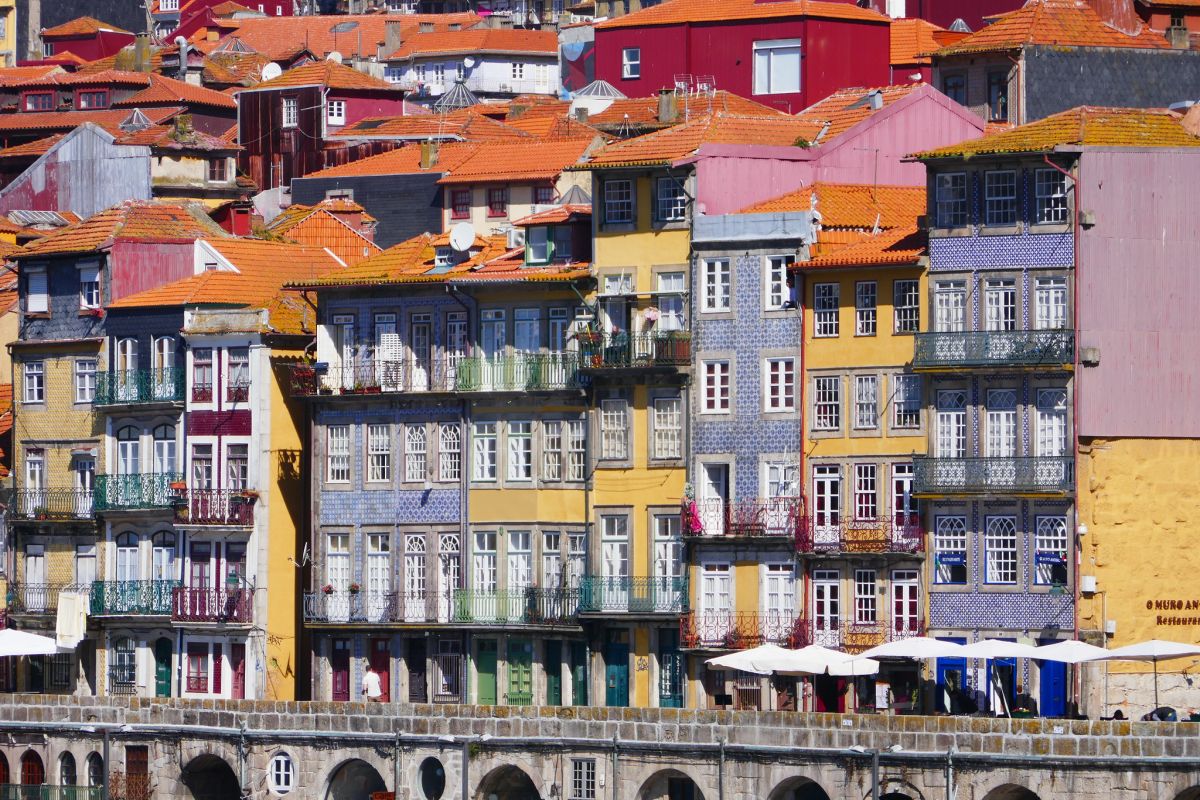 ---
Singapore [Alternative Destination: Shanghai]
Mar Pages from Once in a Lifetime Journey
After Crazy Rich Asians, it seems that everyone wants to have a slice of the Singapore pie. The city-state saw a 10% boost in tourism between 2017 and 2018. Yet there are crazy rich Asian places to visit in 2020 that don't have the cine-tourism effect and are still catered towards tourists. Just like Singapore, Shanghai has a huge expat draw and sees a large multi-cultural society where ancient China is fused with modern infrastructure and Western influences.
Shanghai is the largest city in the world so you can imagine that there's a lot to do and see. The Bund is a great place to begin your journey, where you can stroll along the Huangpu River and take in both the colonial architecture and grand Art Deco facades as well as the Pudong skyline across the way. The buildings alone are worth a visit, like Pudong Development Bank and the Fairmont Peace Hotel.
Pop over to the French Concession, Old Town and Jing'an Temple with its smaller pedestrian lanes, photogenic Shikumen concrete homes, and colonial French vestiges. This is a great place for a walking tour, especially along Nanjing Road pedestrian shopping street and the gorgeous Yuyuan Gardens. You can enjoy hipster cocktails at The Odd Couple or over-the-top local cuisine at Lion. Quite an interesting thing to do in this area is visiting the marriage market, especially on weekends, where parents go to find suitable mates for their children. Finish your trip by going up the world's second-largest building, Shanghai Tower and exploring the three other major skyscrapers: the twisting Shanghai World Financial Center, the glitzy Oriental Pearl Tower, and the grand Jin Mao Tower. Take a day trip to one of the UNESCO-listed water towns nearby like Wuzhen or Zhujiajiao that can be reached by bullet train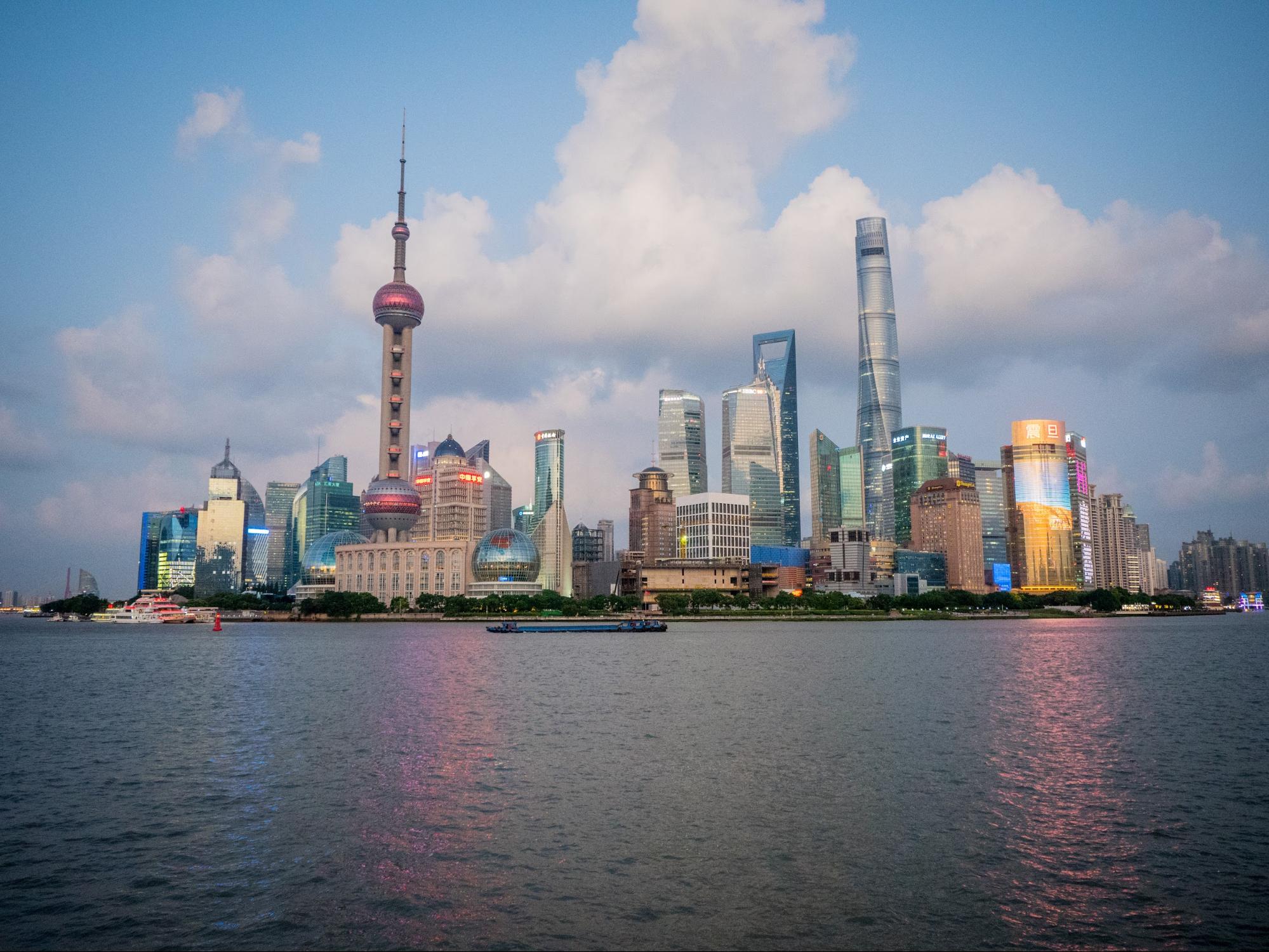 ---
Paris [Alternative Destination: Geneva]
Alyse from The Invisible Tourist
Are you looking for a less-crowded alternative to Paris? Geneva in Switzerland comes very close, although I admit it's probably not a place you would usually think to visit. It's easy to spend one day in Geneva Old Town uncovering many of her secrets, there's so much more than meets the eye!
Some obvious comparisons can be drawn between Paris and Geneva: Both are French-speaking, both are well-known cities within their respective countries, both have architecture dating back centuries and both share similar cuisines. But just how much further do the comparisons go?
On the more obvious side, Paris has the iconic Eiffel Tower visible from much of the city. Geneva has its own iconic tower as well, just not the kind you might think. Jet d'Eau is Geneva's version of the Paris landmark, a much-loved jet shooting water over 140 meters into the sky and visible over rooftops from much of the city.
Paris is known to have one of the most treasured cathedrals in Europe, Notre Dame. Although, Geneva is home to a cathedral about 10 years older! St Pierre's Cathedral dates back to 1150 AD. The interior adopts the same Gothic architecture styles as its Parisian counterpart and despite partial destruction during uprisings and revolutions over eight centuries, it remains intact and still in use today.
What strikes me as the closest similarity between Paris (specifically the Montmartre neighborhood) and Geneva is the elegant architecture. Lining the cobblestone streets throughout Geneva are slim four-story buildings, uniformly crammed together. Colorful wooden window shutters adorn the facades of these buildings, while boutiques and cafes spill out onto the paved footpaths below.
You'd be forgiven for thinking you were actually in Paris' Montmartre neighborhood when wandering through the old cobbled laneways of Geneva!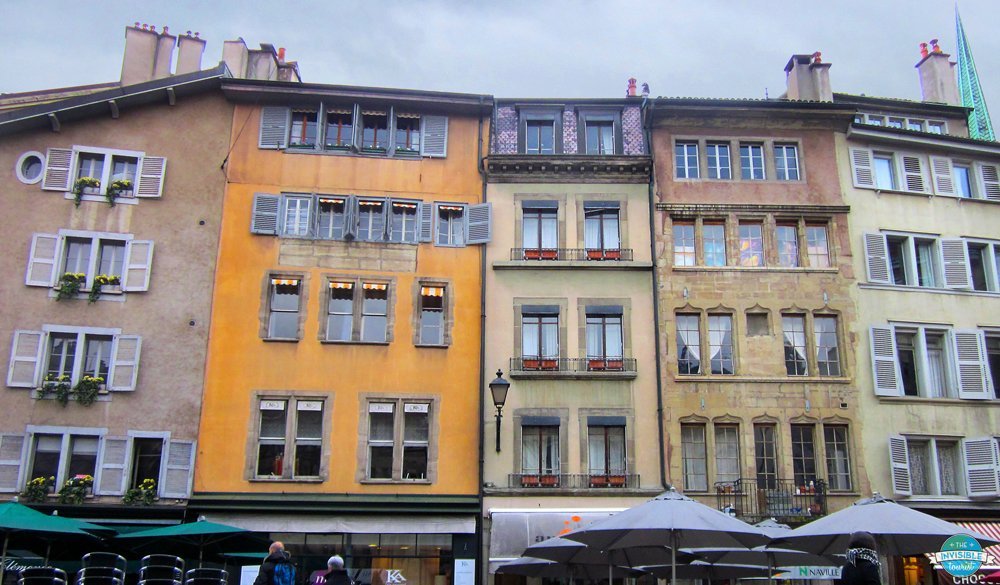 ---
Dubai [Alternative Destination: Abu Dhabi]
Chris and Heather from A Brit & A Southerner
If you are planning a visit to the United Arab Emirates, you are likely considering a trip to see the bright lights of Dubai. Renowned as the "Las Vegas of the Arabian Peninsula" Dubai is an attractive destination but instead of following the norm, why not head to the UAE's "second city", Abu Dhabi.
Located just a short distance from Dubai, Abu Dhabi has plenty of intriguing attractions, luxury hotels, local cuisine and a myriad of other things to do to justify visiting here. We experienced the very best things to do from Dubai to Abu Dhabi and can 100% attest that the latter is well worth spending a few days here to explore.
Let's start with two of the most iconic attractions in Abu Dhabi – the Sheikh Zayed Grand Mosque and Ferrari World. Two very different landmarks but both represent the diverse cultural experiences you can enjoy while exploring Abu Dhabi. There are many other landmarks across the city worth visiting including Emirates Palace but if you have limited time, these two locations will give you a great insight into the beauty of this Arab city.
The Grand Mosque is the largest in the UAE and is a breathtaking architectural masterpiece. Whether you choose to admire this structure from the outside or want to pay your respects and head inside for a guided tour, this is a must-see attraction. Head over to Yas Island to experience both Ferrari World (including the epic Formula Rossa rollercoaster) and also the Formula 1 Yas Marina Circuit.
Take a self-guided tour of the city or experience the local "hop on, hop off" bus which is a great way to explore the very best of Abu Dhabi with the knowledge that you can visit most of the top attractions.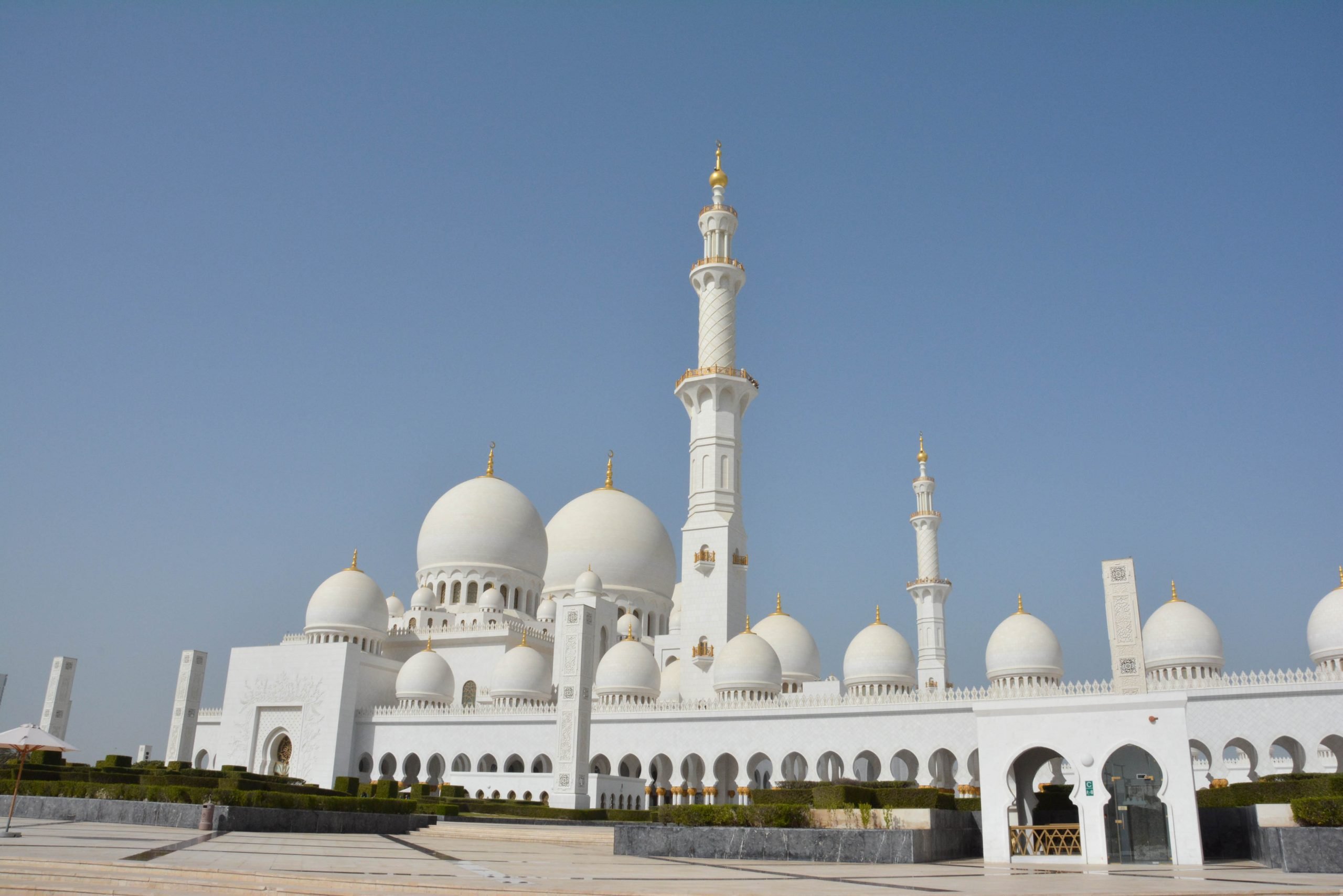 ---
New York City [Alternative Destination: Philadelphia]
If you're looking for world-class cultural attractions and top-notch restaurants without the crowds and costs of New York City, then head about two hours southwest to Philadelphia, PA. The City of Brotherly Love is getting plenty of affection these days – National Geographic named it the best city to visit in the world in 2020.
The first capital of the U.S. has no shortage of important historical sites. Top attractions include Independence National Historic Park, which contains both the Liberty Bell and Independence Hall, where the Constitution and Declaration of Independence were signed, and the Museum of the American Revolution, where features impressive interactive displays about the country's revolutionary beginnings.
For art lovers, there's the Philadelphia Art Museum, which was made famous by Rocky's run up the steps, and the Rodin Museum, which features the largest collection of Rodins outside of Paris. The Franklin Institute Science Museum is a family favorite, while "darker" attractions include the Mutter Museum of medical oddities and the very haunted Eastern State Penitentiary.
Philadelphia also has boasts one of the hottest restaurant scenes in the U.S. Zahav was named the best restaurant in the country at the 2019 James Beard Awards, and Cadence was named the best new restaurant of 2019 by Food and Wine. Vegans must check out Vedge, which is consistently voted one of the top vegan restaurants in the U.S., as well as its sister restaurant, the more low-key V Street. The Reading Terminal Market, which is home to more than 100 food merchants, is also worth a stop.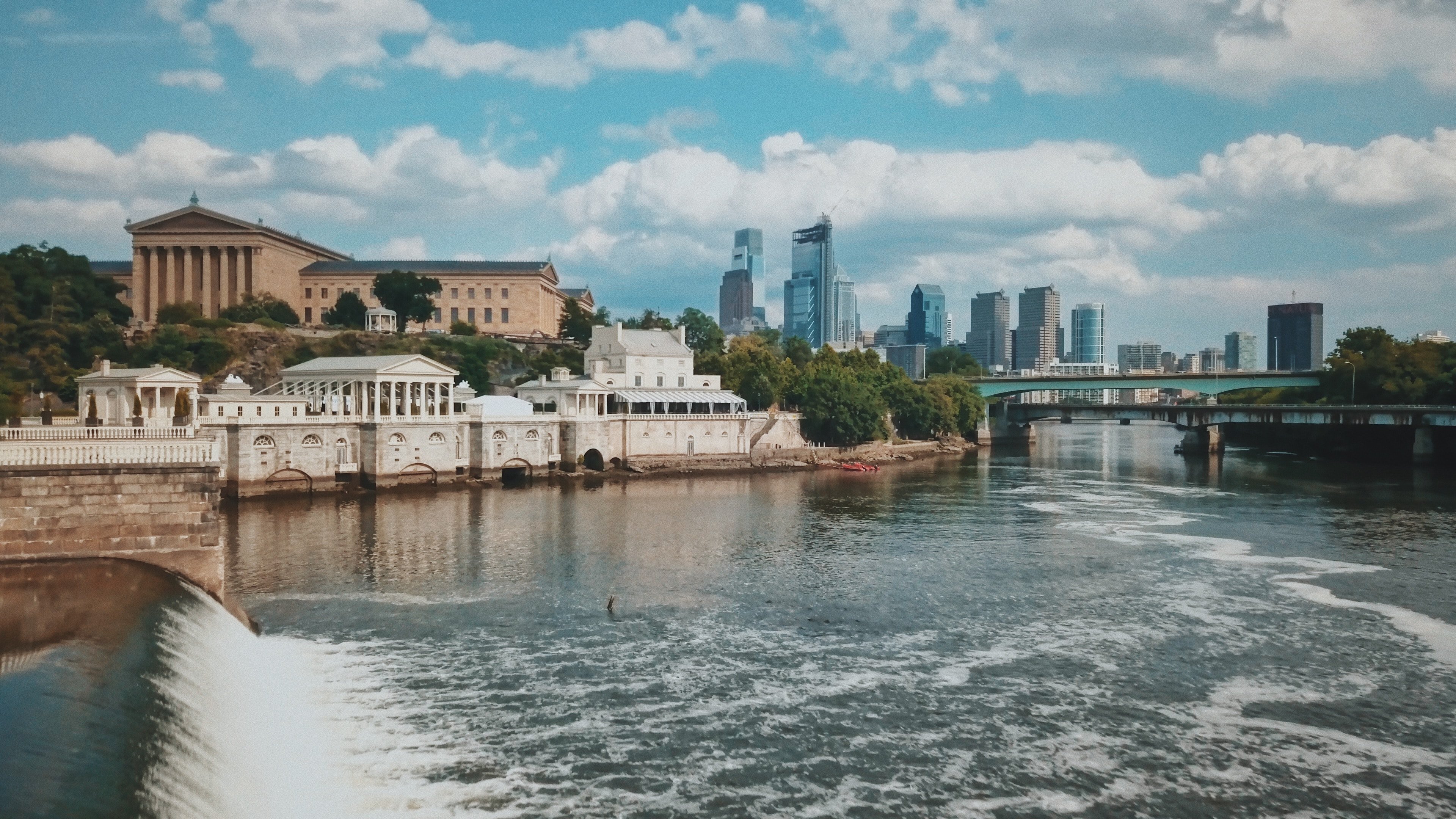 ---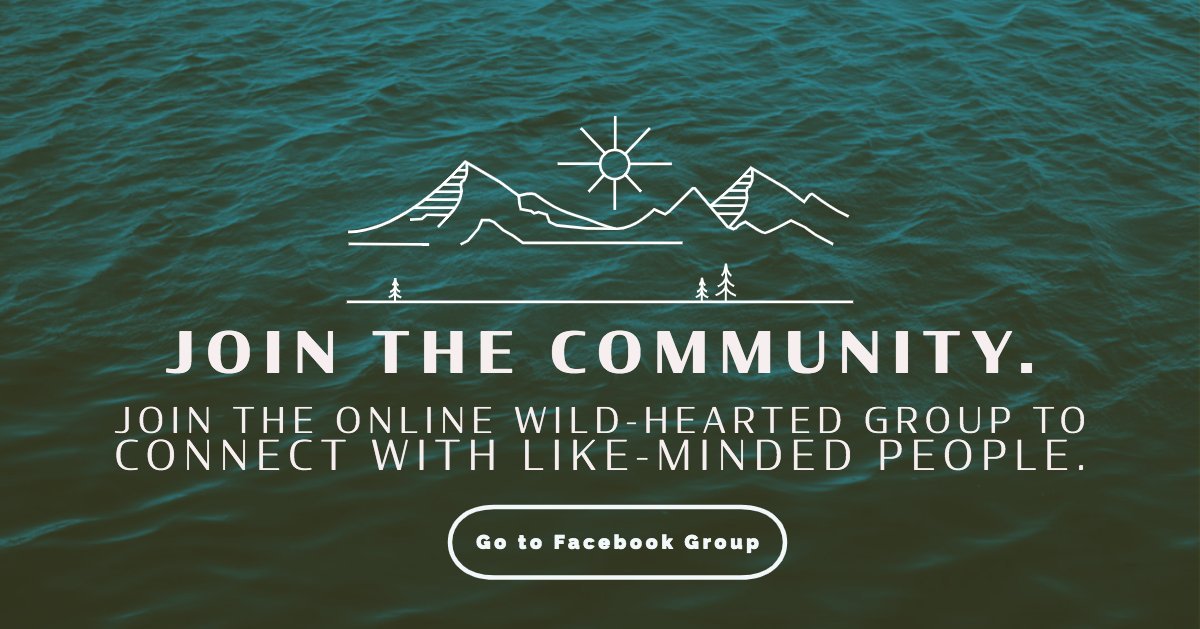 Kuala Lumpur [Alternative Destination: Ipoh]
Emily from Wander-Lush
If you're looking for an offbeat destination to visit in 2020, why not trade the bright lights of Malaysia's capital for one of the country's charming smaller cities.
Ipoh in central Perak state is only a 3-hour train ride from Kuala Lumpur. It's a foodie's paradise, has street art to rival Penang's famous murals, and on top of that, serves as the jumping-off point for the Cameron Highlands and a magnificent landscape of forests, limestone caves and secluded temples.
Some people compare Ipoh to the way KL looked a couple of decades ago. It has all the charm of KL's old neighborhoods but is completely devoid of crowds. There's not a skyscraper in sight – instead, original shophouses and five-foot ways have been beautifully preserved.
Ipoh is split into two parts, the old town, and new town. The eastern side of the city has some wonderful modernist buildings and old cinema houses, while west of the Kinta River, you can find grand colonial buildings including the Baroque British-built Railway Station. Laneways including Concubine Lane and Lover's Lane have shed their sordid reputation and been transformed into cafe and boutique shopping hubs. Heritage facades have been reborn as boutique hotels, and there are a number of house museums dedicated to Ipoh's most famous residents.
Then there's the street art. Ipoh is home to a series of large-scale murals by Lithuanian Ernest Zacharevic (the same artist who painted Penang) that pay homage to the area's past, including its mining heritage. One mural of an old man sipping from a painted teacup serves as an ode to white coffee, Ipoh's most famous export. Served over ice in coffee shops all around the city, it's made by 'bleaching' coffee beans by soaking them in margarine. Ipoh definitely has a sweet tooth – cafes also specialize in Portuguese-style custard tarts.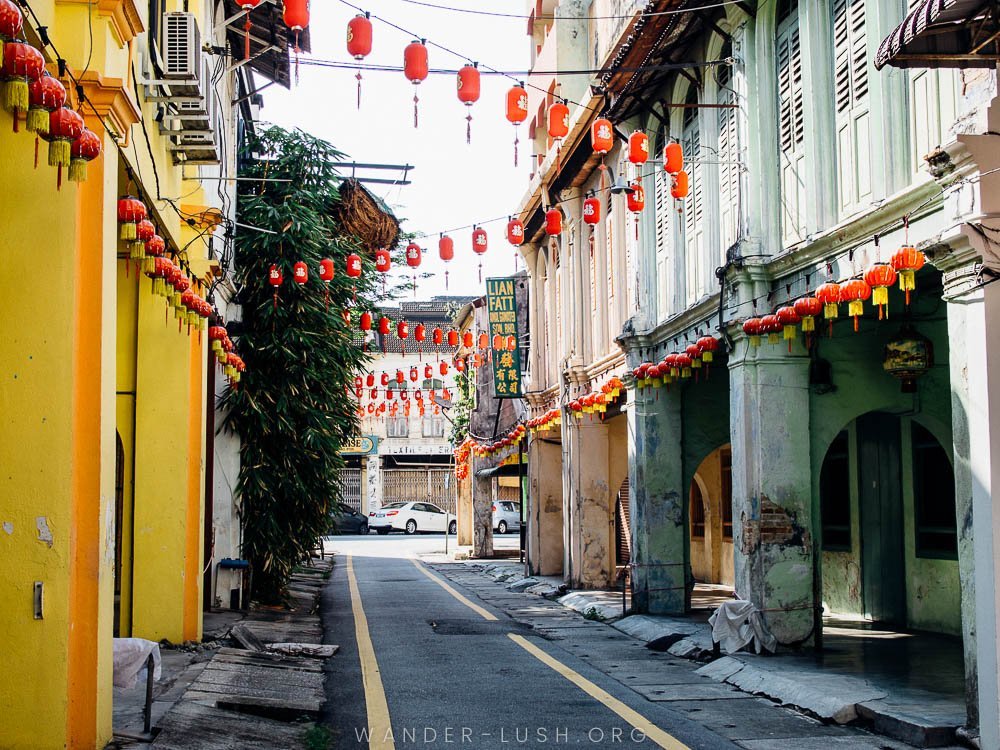 ---
Istanbul [Alternative Destination: Shiraz]
Ellis from Backpack Adventures
Istanbul is a very popular destination for people wanting to get a taste of the middle east. As beautiful as the city might be it is also struggling with overtourism as more visitors come every year. If you want a quieter middle eastern experience why not consider Shiraz in Iran.
Iran is one of the most misunderstood countries in the world. It might surprise you to hear that it is far from dangerous and that Shiraz is home to some of the most friendly and hospitable people in the world. The bustling bazaars are just as lively and colorful as those in Istanbul and the food is even better.
Shiraz is the cultural capital of Iran and Shirazis appreciates the fine arts like no other city. Some of the most famous Persian poets like Hafez and Saadi were born there. Their mausoleums in the city attract hundreds of visitors per day and the poems of Hafez are still used for fortune-telling. Look out for the men with small birds that will pick a card especially for you.
Besides poetry, Shiraz is also home to some of the most spectacular Islamic architecture. From colorful mosques to lush Persian gardens and traditional merchant homes. All decorated with intricate mosaics and stunning tile works. The pink mosque is not to be missed where early morning the setting sun creates a true light spectacle inside.
For the best food in Shiraz head to the bazaar. Besides the usual Persian cuisine, Shiraz also has its own specialties including pilaf with meatballs and the famous Shirazi salad. Shiraz offers you the best combination of delicious food and culture in the middle east and is a perfect alternative to Istanbul.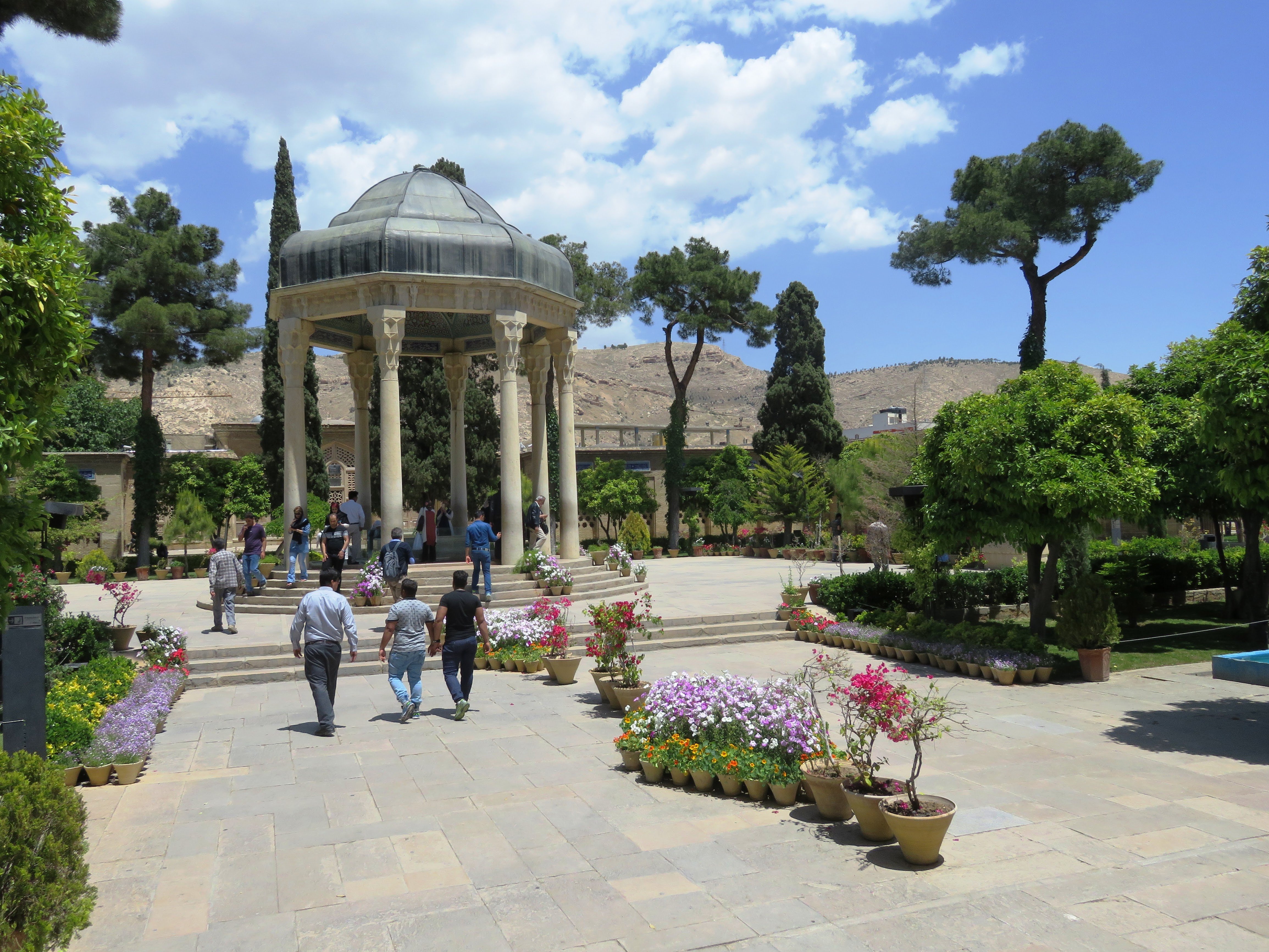 ---
Delhi [Alternative Destination: Lahore]
Samantha from Intentional Detours
Most travelers hitting up South Asia stop in New Delhi, India at some point… but skip Lahore, Pakistan. And let me tell you- that's a mistake! But I'm not the only one who thinks so– just take a gander at this popular colloquial saying: "If you haven't seen Lahore, you haven't even been born!" After spending over a month there, I definitely see what they mean.
Despite being densely populated (to the tune of 11 million +) and busy, Lahore is Pakistan's cultural capital for a reason; it harnesses a certain type of magic that knows how to lure its visitors in. First off, Lahore is a history lover's dream. Entering Lahore's Walled City- AKA the Old City of centuries past- will bring you to colorful mosques still standing after 300+ years, fortresses with dainty frescoes and shiny mirror ceilings still intact, and a seemingly infinite number of Havelis (old, traditional mansions) that will wow you with their delicate architecture and bright colors.
Aside from the Walled City, Lahore also shows out with its incredible foodie scene, with most spots remaining open until at least 2 AM. Delicacies like halwa puri, tawa chicken, nihari and paaye are not to be missed in this city— though it would be hard to consider any Lahori you meet will happily stuff you to the brim with such must-haves. Speaking of Lahoris, they happen to be some of the friendliest folks you'll encounter in South Asia. As a tourist, it will be hard to wander about the streets without being brought into a welcoming conversation or offered some food and "cold drinks." At first sight or sound, Lahore may seem like just another busy Asian city but the warmth of its people, the greenery of its landscaping, and the never-ending landmarks, festivals, and possibilities prove that it is anything BUT ordinary.
These days, it's easier than ever to visit Lahore (and Pakistan in general) with the implementation of the online e-Visa scheme. Travelers with visas to both India and Pakistan can easily cross the Wagah Border which connects Amritsar, India to Lahore. Visitors can also reach this city by flying directly into Lahore OR into Pakistan's capital of Islamabad, which is a 5-hour bus ride away.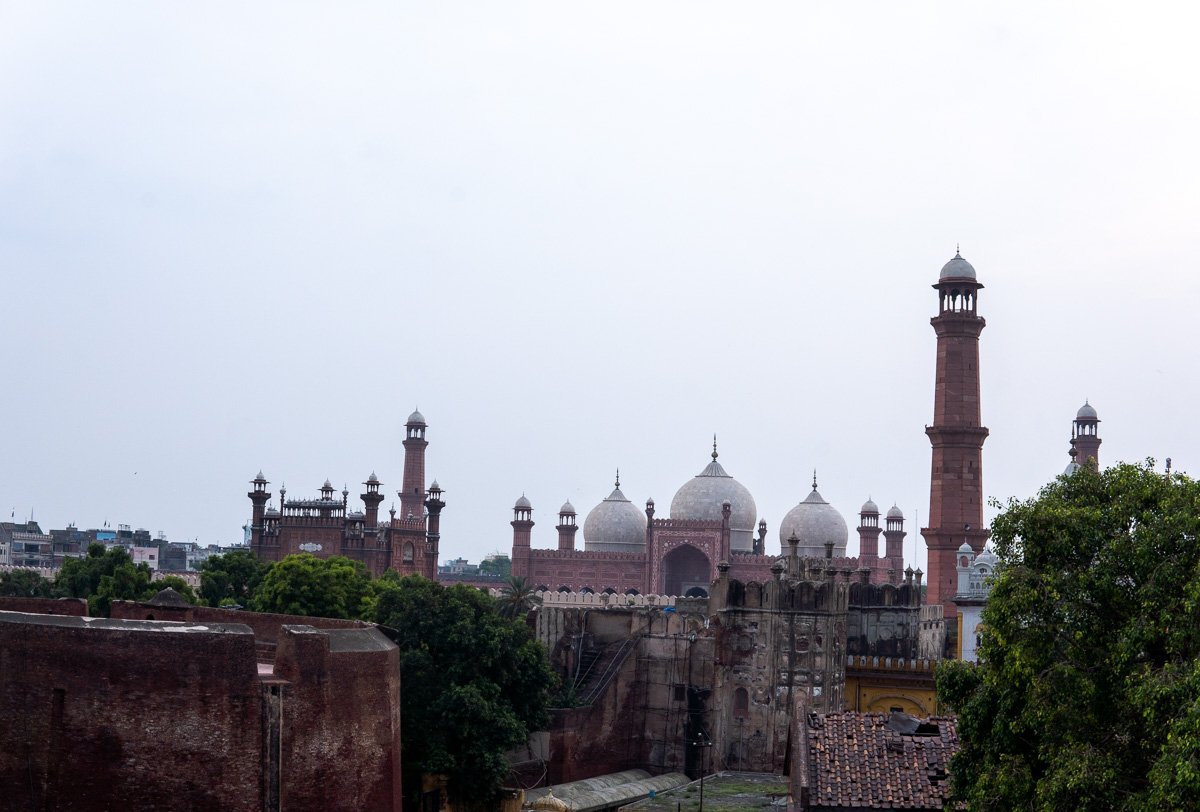 ---
Antalya [Alternative Destination: Bucharest]
Bucharest is one of the most underrated capitals in Europe and it's often nicknamed as Little Paris. The Romanian capital is full of historic buildings with grand architecture. Despite that, even during the summer months, there will be few tourists coming here compared to the most visited cities.
Some of the main highlights of Bucharest include the Parliament buildings, which is the largest parliament building in the world. The city has an impressive diversity when it comes to architecture as well from various time periods and eras, including the communism years and 19th century.
In recent years, contemporary art has seen a big rise as well and various galleries and design centers have opened up in Bucharest. The city mixes the old historic buildings with a new modernist hipster vibe with trendy cafes and artsy venues.
Moreover, there are many local restaurants where you can try Romanian food together with the locals. Some of the best restaurants in Bucharest are Ciorbarie, Vatra, and Dragomir Niculescu.
Bucharest can be reached from various destinations in Europe and Asia, by bus, train, and flights. Hotels and price level is typically 50% lower than most other European destinations. And what's even better is that you'll get to explore "Paris of the East" without the crowds.
It's also a gateway to explore other places in Romania, and overall, you'll get great value for your money while traveling to Bucharest and get the chance to explore one of the last capitals in Europe with relatively few visitors.

---
Shenzhen [Alternative Destination: Paro]
Trijit from Budget Travel Buff
Paro is a little mountain town of Bhutan, located at an altitude of 2250m. above sea level. This beautiful place of Bhutan is enriched with its stunning mountains, magical landscapes, and cultural heritage. Paro International Airport is directly connected by flight from India, Thailand, Singapore, Bangladesh, and Nepal. You have no other option except Druk Air and Bhutan Airlines that operate flights to and from Bhutan.
March is the ideal time to visit this one of the most beautiful places in southeast Asia. Paro might be a small town but it has a lot to offer its visitors from the National Museum of Bhutan, Paro Dzong to famous Tiger's Nest Monastery Trek and Chelela Pass. Best Things to do in Paro:
Start your Paro travel with the century-old National Museum of Bhutan which is an ideal option to know the culture and history of Bhutan.
Visit the Rinpung Dzong, also known as Paro Dzong which is a district administrative building built with stone in 1646. The most sacred Bhutanese festival Paro Tsechu is conducted in this Dzong.
Go for a day trip to Chelela Pass, the highest motorable pass in Bhutan. It offers a stunning panoramic view of the Himalayas including the sacred peak of Bhutan, Mt. Jhomolari.
Keep your last day fully reserved for the most popular Tiger's Nest Monastery Trek which must be there in your Bhutan trip itinerary. This moderate trek generally takes 3-4 hours to reach to the top and offers a thrilling experience throughout the trek. Enjoy the beauty of this trek and take some amazing photos of the monastery nestled in the lap of a steep mountain.
I will highly recommend staying at Hotel Blue Poppy for your Bhutan trip itinerary which is located beside the Paro Chu river, 5 km away from the city center. Rooms are very good with free WiFi and all the basic amenities. There are several good restaurants in Paro city where you must try the signature Bhutanese dish Ema Datshi made from chili peppers and cheese.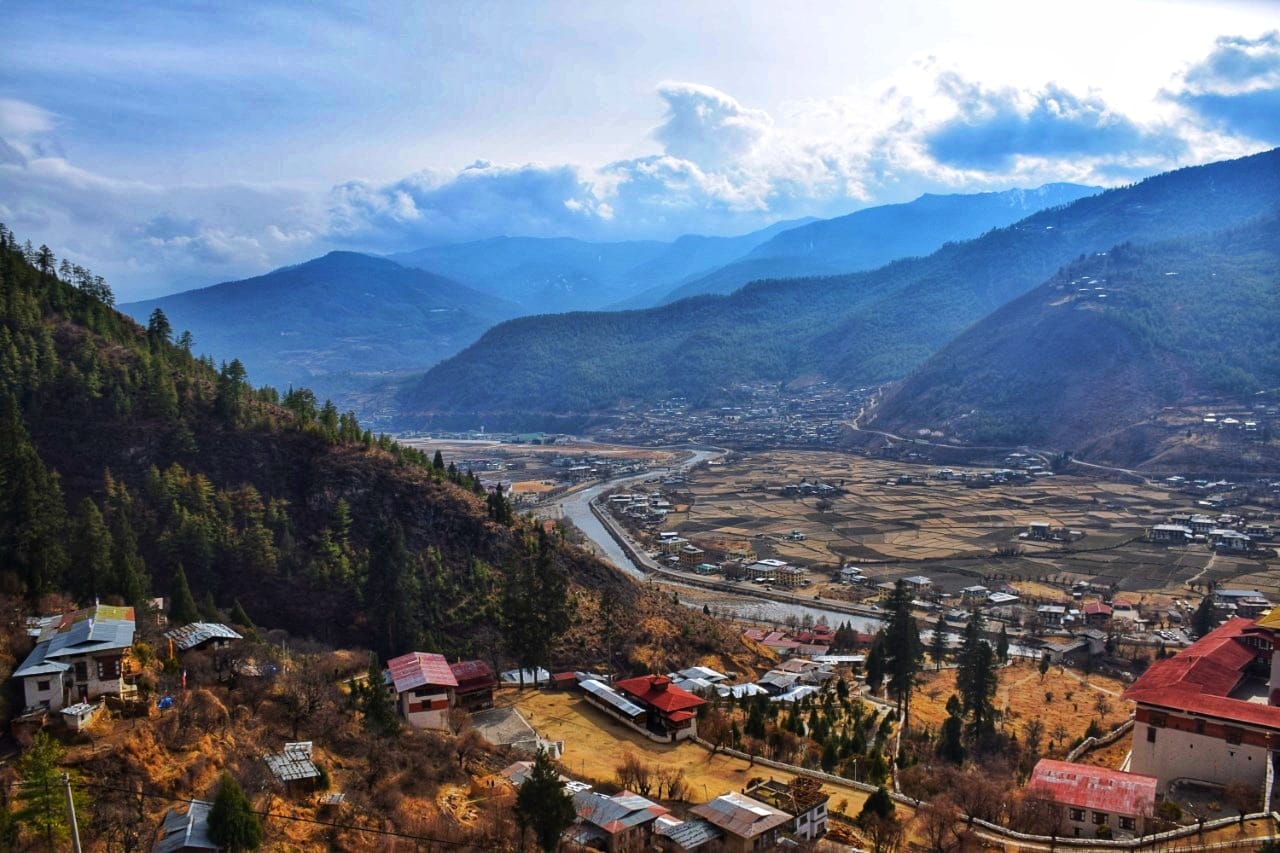 ---
Mumbai [Alternative Destination: Kathmandu]
Michelle of Full Time Explorer
While Mumbai is a beautiful city full of culture, it's notorious for being overcrowded. With only 5% of the estimated population of Mumbai, Kathmandu in Nepal is a wonderful alternative. Even though Kathmandu is in a different country entirely, it does share a major religion (Hinduism) which gives the two different cultures a lot of similarities.
There is an endless list of things to do in Kathmandu, but some of the highlights are several UNESCO World Heritage sites, day trips and hikes with views of the Himalaya mountains, and a history dating back to the 8th century. It's a wonderful place to explore an ancient culture, and Nepal is known for having some of the friendliest people in the world. Locals believe guests are gods which has resulted in hospitality that you'll rarely find elsewhere.
While in the city, visitors can see ancient temples and architecture. Kathmandu had a Golden Age in the 13th century when the Malla Dynasty ruled. They put an emphasis on craftsmanship which resulted in beautifully carved temples and palaces throughout the city. You can even take a wood carving class to learn how to do it yourself.
Architecture isn't the only thing to experience here. Kathmandu has an incredible food scene. While every international cuisine can be found, it's highly recommended to try traditional Nepali and Tibetan dishes like dal baht, pani puri, momo, thukpa and samay baji.
Kathmandu is a city that stretches throughout a valley, but the surrounding areas are considered part of the Kathmandu Valley. Just an hour drive in each direction, you'll be treated to some of the best views in the world. Surrounding areas like Pharping, Chandragiri Hills or Shivapuri National Park offer day hikes that allow you to see Kathmandu from above while also seeing the mountains in the distance. It doesn't get much better than that.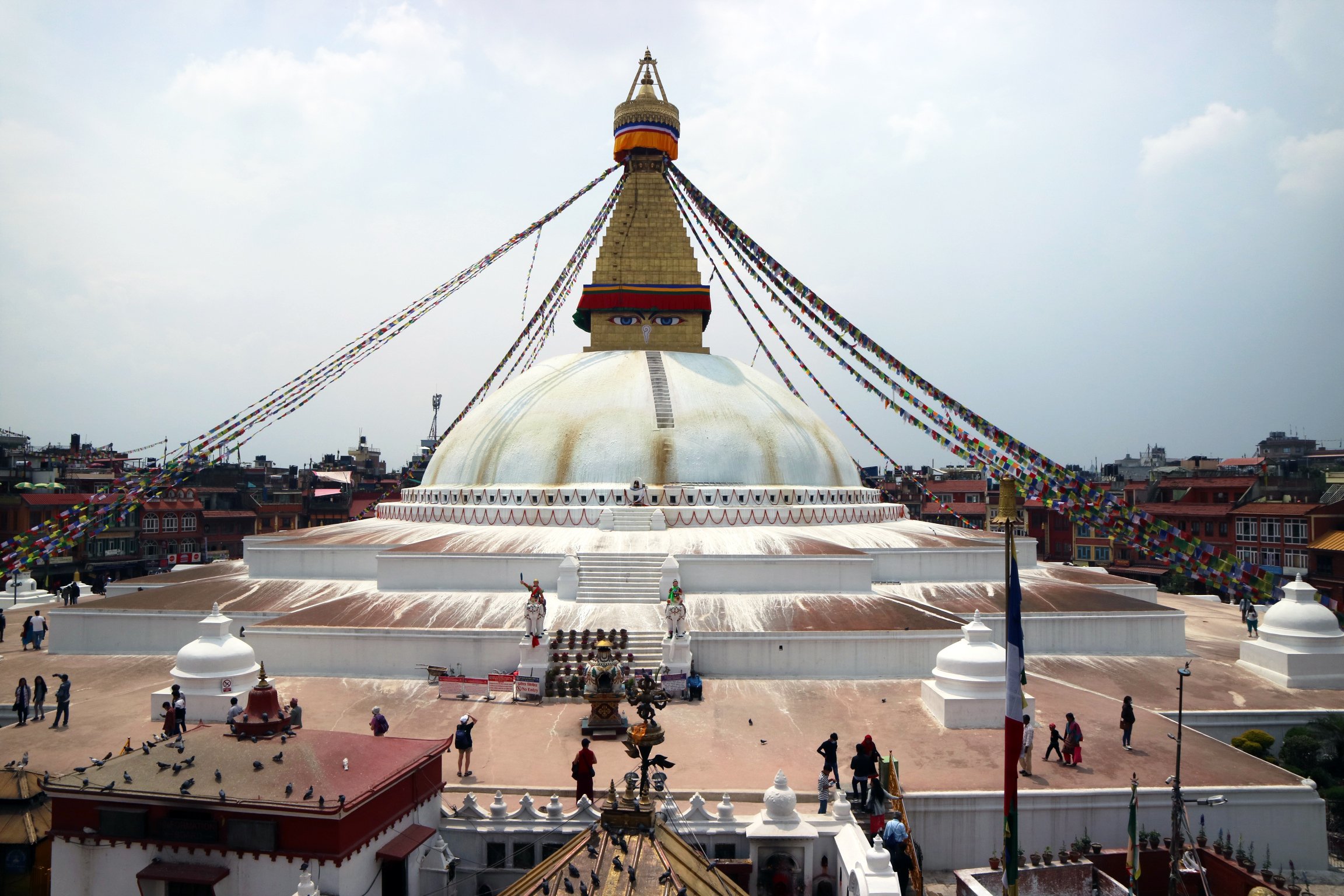 ---
Phuket [Alternative Destination: Koh Rong Samloem]
Christine from Don't Forget to Move
While Phuket, Thailand may have been an off the grid, exotic destination back in '80s, it's safe to say that for the most part, it has become an over-run tourist trap. If you're looking for a less crowded alternative that will give you a glimpse of what Phuket was probably like before its bombardment by tourists, we highly recommend visiting Koh Rong Samloem, Cambodia. This gorgeous little island has stunning beaches, beautiful jungle hikes and a serene atmosphere that will have you saying "Phuket, who?"
Taking a boat from Sihanoukville, you'll first make a stop at the backpacker party island of Koh Rong, then continue to the island paradise of Samloem. Koh Rong Samloem is the perfect place to unplug and lay on the beach as the soft waves lap at your toes. Electricity is run on generators and most hotels won't have electricity 24 hours a day. Wifi is very new to the island, so don't count on updating your Instagram account. Instead, the allure of Koh Rong Samloem is the opportunity to unwind.
If you're looking to get active, take advantage of the crystal clear water by snorkeling or diving. You can even get your PADI diving license on the island! This area has been well protected, so it's not uncommon to see sea turtles, octopus, seahorses, and even a baby whale shark! Or, if you prefer to stay above the surface, you can rent a SUP board or kayak from your hotel and glide across the placid water. In the evening, sample some fresh fish from the local restaurants; Fishing Hook on M'Pai Bay is a fan favorite. Whatever activities you choose, you'll love that Koh Rong Samloem has all of the physical beauty of Phuket without the crowds.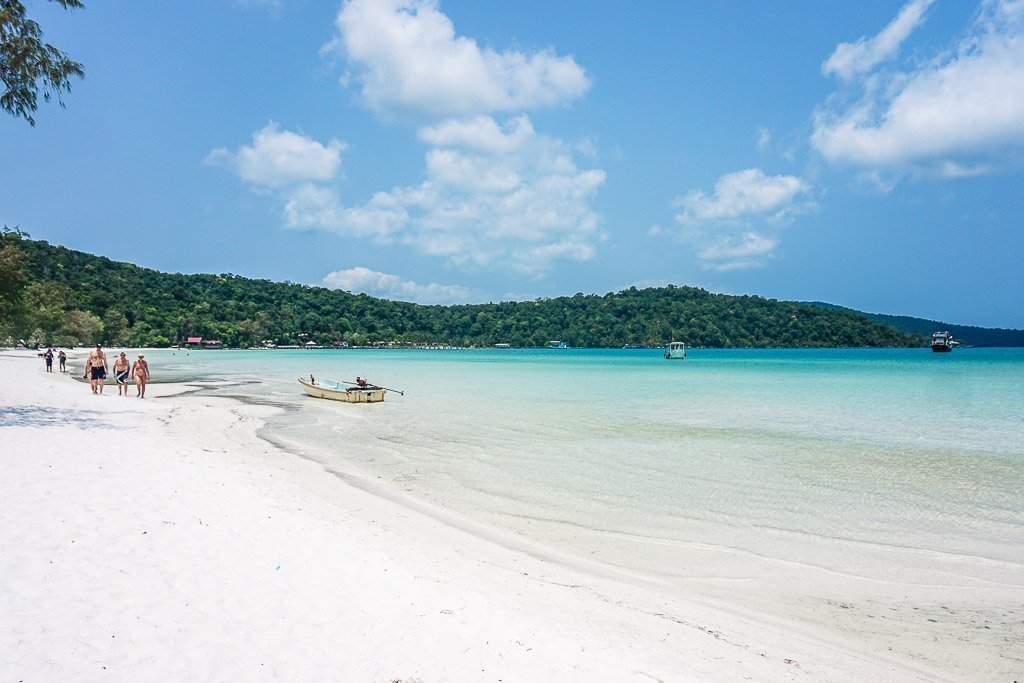 ---
Rome [Alternative Destination: Naples]
Amber from Food and Drink Destinations
Rome may be the Eternal City and home to the Colosseum, but Naples is the birthplace of pizza. Only 90 minutes by train from Rome, Naples is a great alternative to the Italian capital, offering a little something for everyone. Thanks to its location on the Gulf of Naples, the city's climate is quite mild most of the year, making it a year-round destination.
For history buffs, Naples is the jumping-off point to visit the historic Roman city of Pompeii. Only 25 km from the center of Naples, Pompeii can easily be visited on a day trip from Naples. For nature lovers, the infamous Mount Vesuvius and Vesuvius National Park with its miles of hiking trails can also be explored from Naples. Located on the water, Naples offers travelers several water-based experiences and activities. Day cruises to the Isle of Capri, provide breathtaking views of Naples and the Amalfi Coast.
Throughout Naples, travelers can explore a wide range of historic sites including Castel Sant'Elmo, a medieval fortress overlooking Naples, providing stunning views of the city. While a bit on the dark side, Fontanelle Cemetery is a site to be seen. A former quarry, it was transformed into a cemetery in the 17th century after the plague decimated Naples.
But the best reason to visit Naples is the food, specifically pizza. The Via Dei Tribunali is commonly referred to as "pizza alley." Dozens of the best pizza restaurants in Naples are located along this street. One of the best ways to explore the city's culinary offerings is by taking a food tour in Naples that showcases the city's iconic dish. Naples might not have Rome's famous sights, but it has pizza and that alone is worth the visit. And, because fewer tourists stay in Naples, prices are much lower.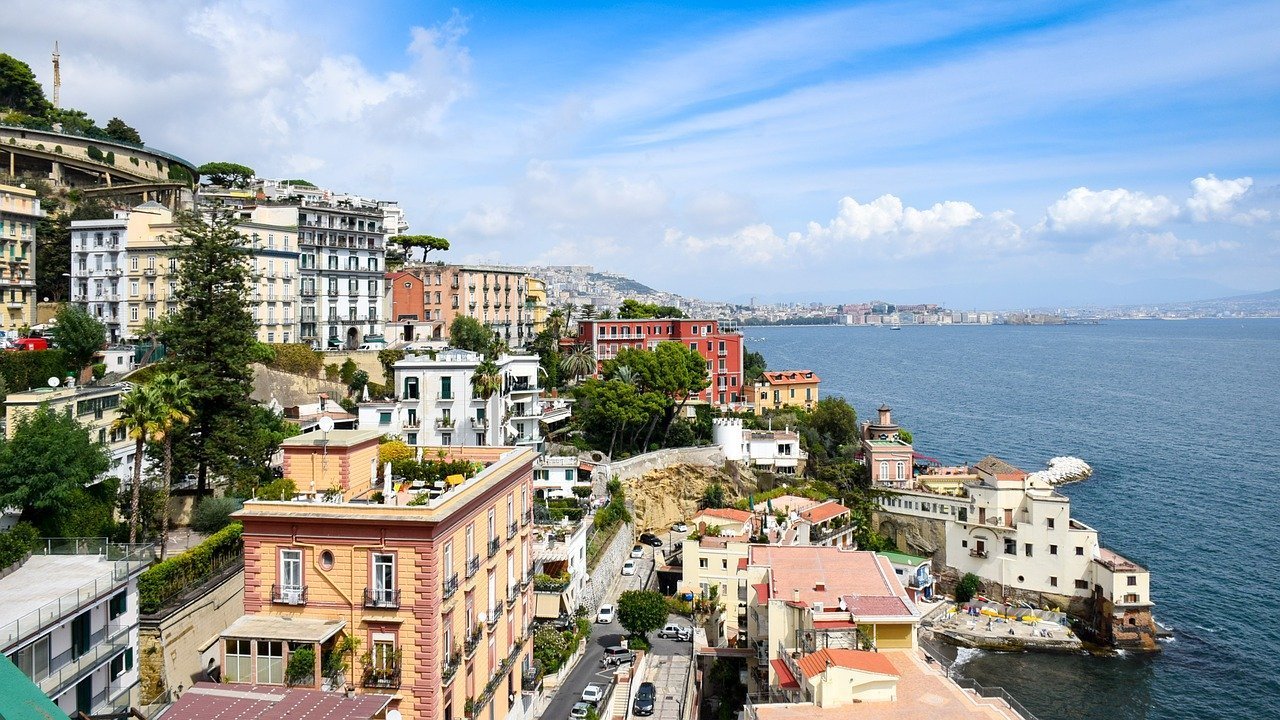 ---
Tokyo [Alternative Destination: Nagoya]
Lena from Nagoya Foodie
Nagoya is mostly overlooked by travelers to Japan who focus on Tokyo, Osaka, and Kyoto mostly. These three cities, called the golden triangle of Japan, are so overcrowded by tourists that it really isn't fun anymore. For anyone involved, locals and visitors alike.
Nagoya, on the other hand, is still a top-secret destination with not too many visitors.
The obvious highlight of Nagoya is Nagoya Castle, which in my opinion is one of the best castles in Japan because of the newly constructed Honmaru Palace. Another famous place is Osu Shopping Streets, a lively network of shopping streets with delicious street food and interesting history.
But Nagoya is also very rich in culture and tradition, and foreigners can experience this deeper side of Japan here. Have a cultural night of games and music with real Geisha at The Kawabun, Do a tea ceremony at beautiful tea houses or temples, or learn how Japanese candy is produced at a family-run candy factory.
Another great reason to skip Tokyo and instead come to Nagoya is the delicious food. Of course, you can get all the national dishes you will also find in Tokyo such as Sushi, Ramen, Yakiniku, and Yakitori. But Nagoya also has a local cuisine famous throughout the whole country. Miso Nikomi Udon, are thick white noodles stewed in a Miso based soup. Hitsumabushi is a delicacy made from grilled eel. You can try these and many more local dishes on a food tour of Nagoya.
---
Pattaya [Alternative Destination: Krabi]
Noel from Travel Photo Discovery
Visiting Krabi in Thailand is an easy hour flight from Bangkok with many carriers to choose from in this popular destination to visit in Southern Thailand. With gorgeous scenery, beautiful islands and landscapes to explore, you'll enjoy visiting the region of Krabi and the many islands that are easy to get to on the famous long-tail boats that ply all the coastal areas of the region for doing day trip explorations of the islands and fabulous beaches in the region.
But you don't really need to do island hopping but also explore the mainland areas including the Tiger Cave temple and panoramic sites, Krabi night market, Tab Kak Hang Nak Hill Nature Trail, Wat Sai Thai along with so many other scenic attractions, temples, and those stunning beaches.
If you love adventure then you can do so many fun outdoor experiences from hiking, boating and island hopping, rock climbing, kayaking, exploring sea caves and swimming in some gorgeous beaches and secret coves. For more inspiration on visiting the area, check out this post on the top destinations to see in Southern Thailand here for more details, images, and information to plan your next trip to the area.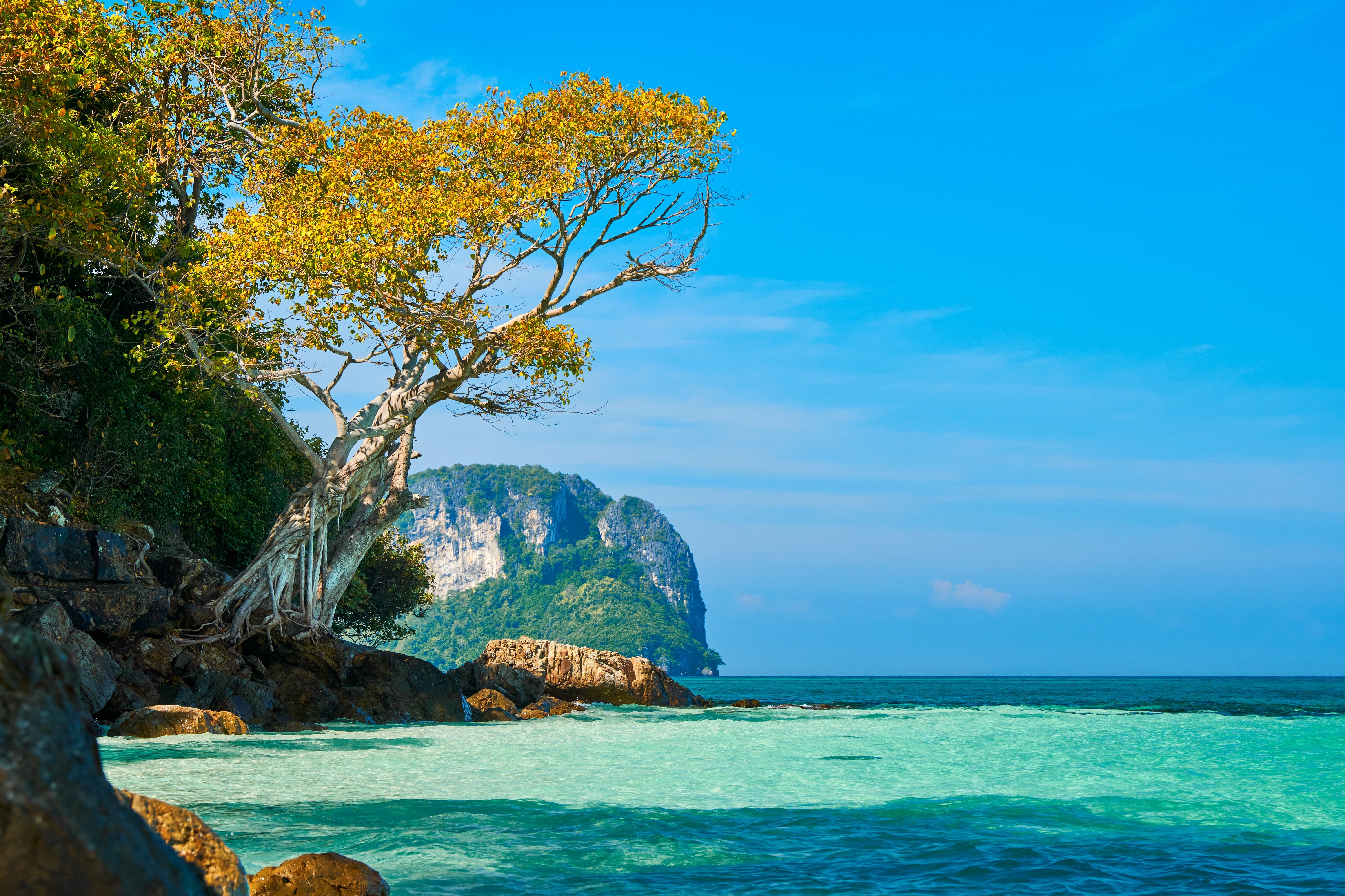 ---
Taipei [Alternative Destination: Kaohsiung]
Kristy from Kathmandu and Beyond
The city of Kaohsiung in southern Taiwan is often overlooked in favor of Taipei, the capital in the north, but there are plenty of reasons why you should consider visiting Kaohsiung over Taipei. Historically an industrial port city, Kaohsiung has reinvented itself as the colorful, arty capital of Taiwan. Colour is everywhere and one must-visit area of the city is Pier 2 Art Centre, a cluster of old warehouses turned outdoor gallery which is packed with wacky sculptures, giant murals, trendy boutiques, and restaurants.
For more color, hop on the ferry to Cijin Island and hire a bicycle. Here you'll find Kaohsiung's most Instagramable spots including the Rainbow Church and the Shell House. For a more traditional, but no less colorful sight, visit the psychedelic Dragon and Tiger Pagodas on Lotus Lake. Running into the mouth of the dragon and out of the tiger's mouth is said to bring good luck. Another not-so-conventional sightseeing location is the kaleidoscopic Dome of Light inside the Formosa Boulevard metro station. It is a stunning display of light and color and is the world's largest work of glass art.
Generally, Kaohsiung has a better climate than Taipei, and when it's cold, drizzly and grey in the north, there is usually sunshine and blue skies in Kaohsiung. Not only does Kaohsiung feel greener and cleaner than Taipei, but the city also has active initiatives in place to transform the metropolis into a hub of eco-friendly, green and sustainable living. Public transport is good in Kaohsiung, but it's also an easy city to explore by bicycle. Served by an international airport, and connected to Taipei and other parts of the country by a high-speed rail system, Kaohsiung is a great alternative base from which to explore Taiwan.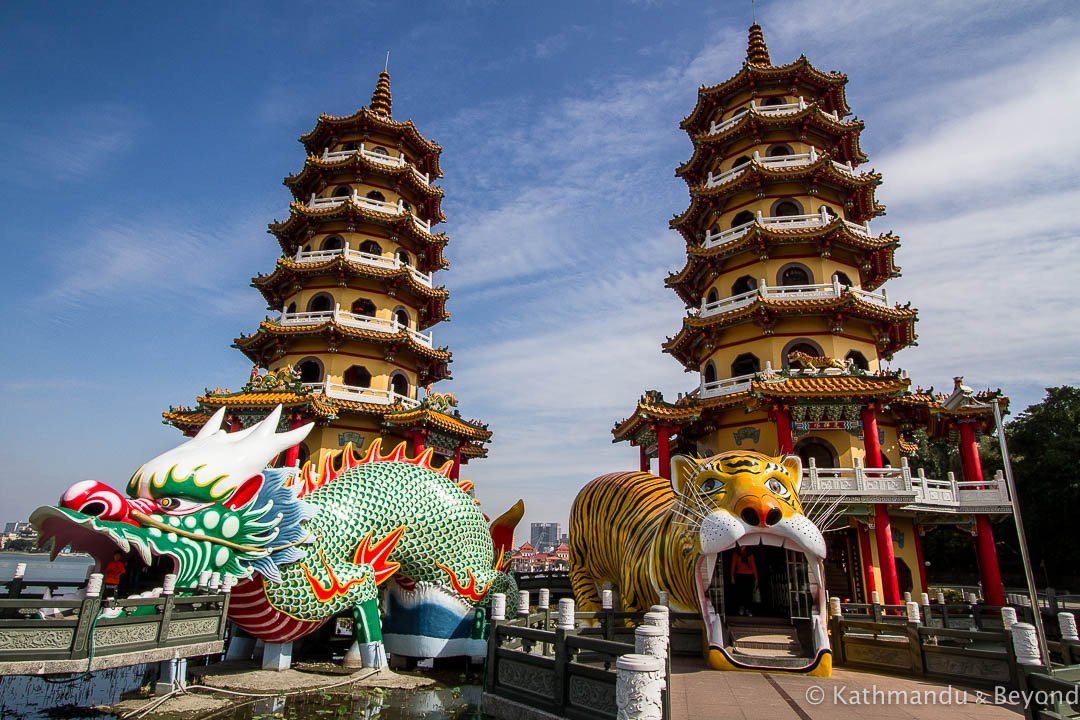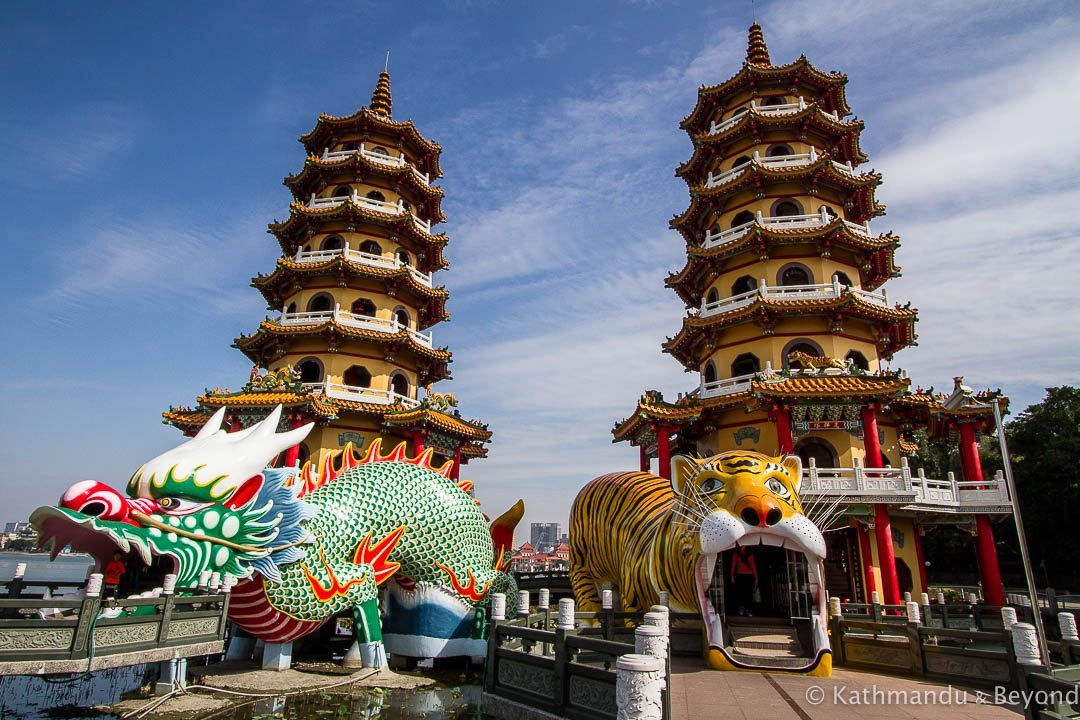 ---
Mecca [Alternative Destination: Other Pilgrimages]
Mecca's status as being one of the most visited cities in the world comes mostly due to religious and pilgrimage reasons. Mecca is regarded as the holiest place in Islam and it is considered a religious duty for all able-bodied Muslims to attempt the pilgrimage to Mecca at least once in their lifetime.
While non-Muslims are prohibited from visiting the holy city of Mecca, there are several pilgrimages that anyone can take part in or visit. Medina, the second holiest city in Islam, doest allow non-Muslims to enter and would be an option if you're looking for a similar location. It was only a year ago that Saudia Arabia started issuing tourist visas for the first time in history, but it leaves the question – is it ethical to visit Saudia Arabia? – to be answered.
There are a few pilgrimages that I'm particularly interested in doing myself including the Camino de Santiago [predominantly in Spain], the Kumano Kodo in Japan, and Adam's Peak in Sri Lanka.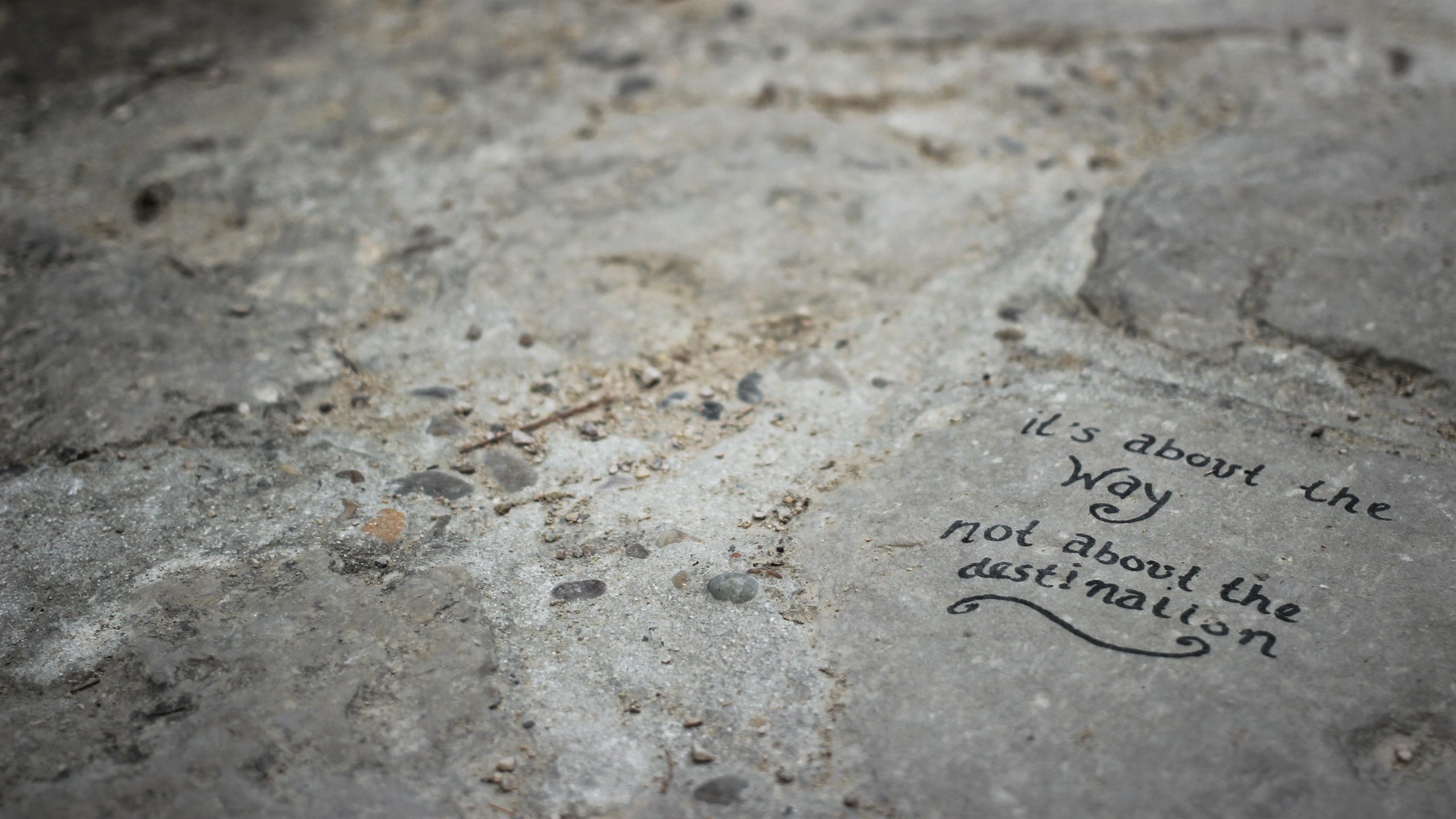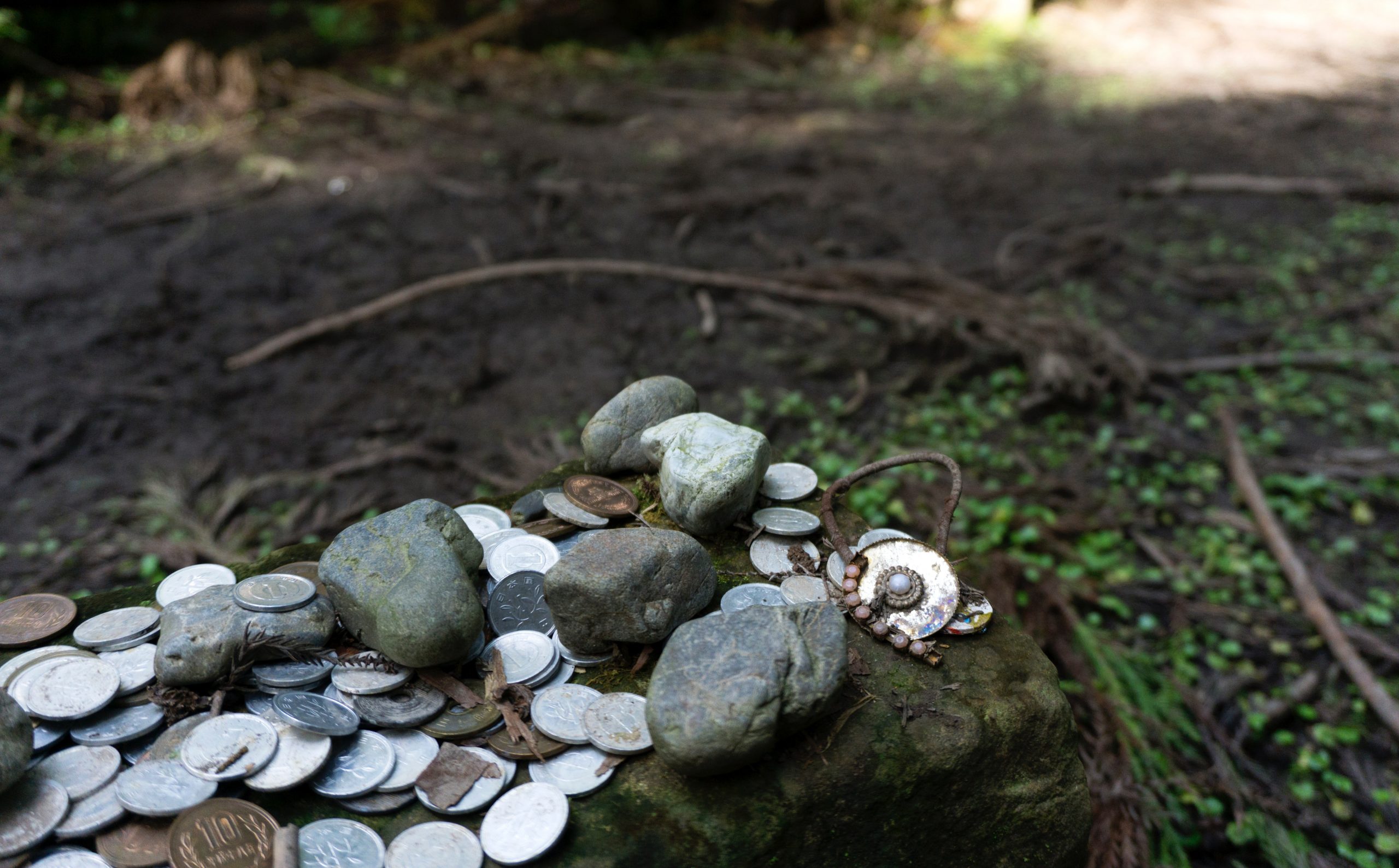 ↓↓↓ PIN FOR LATER ↓↓↓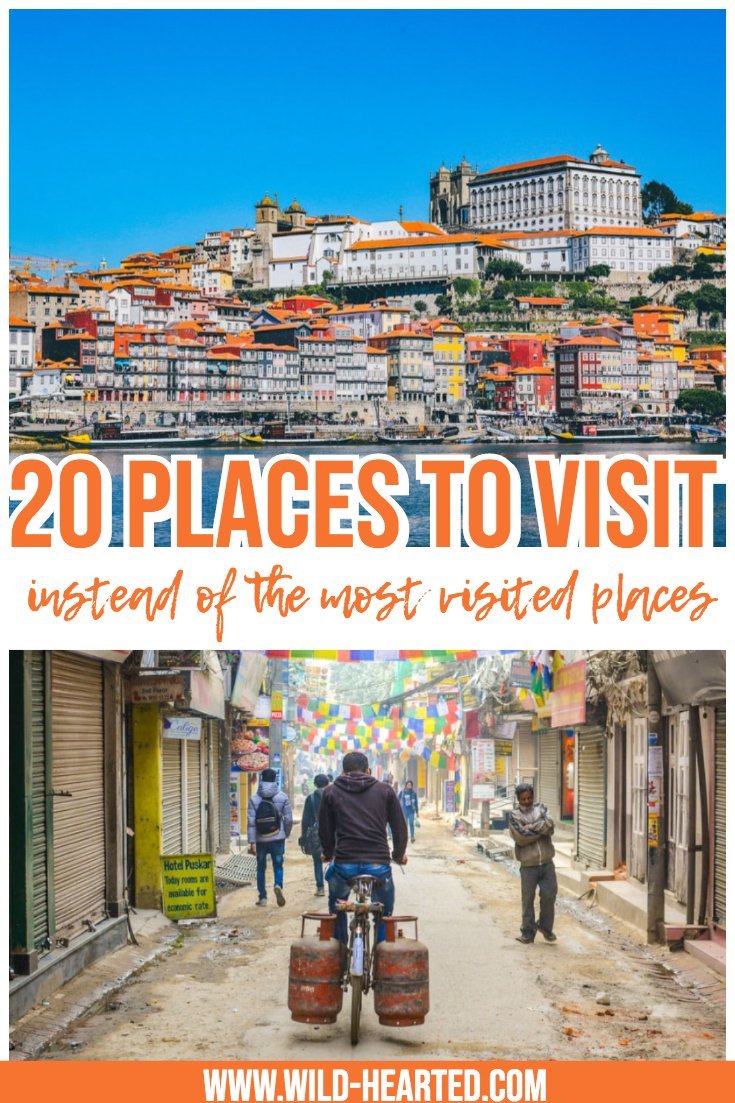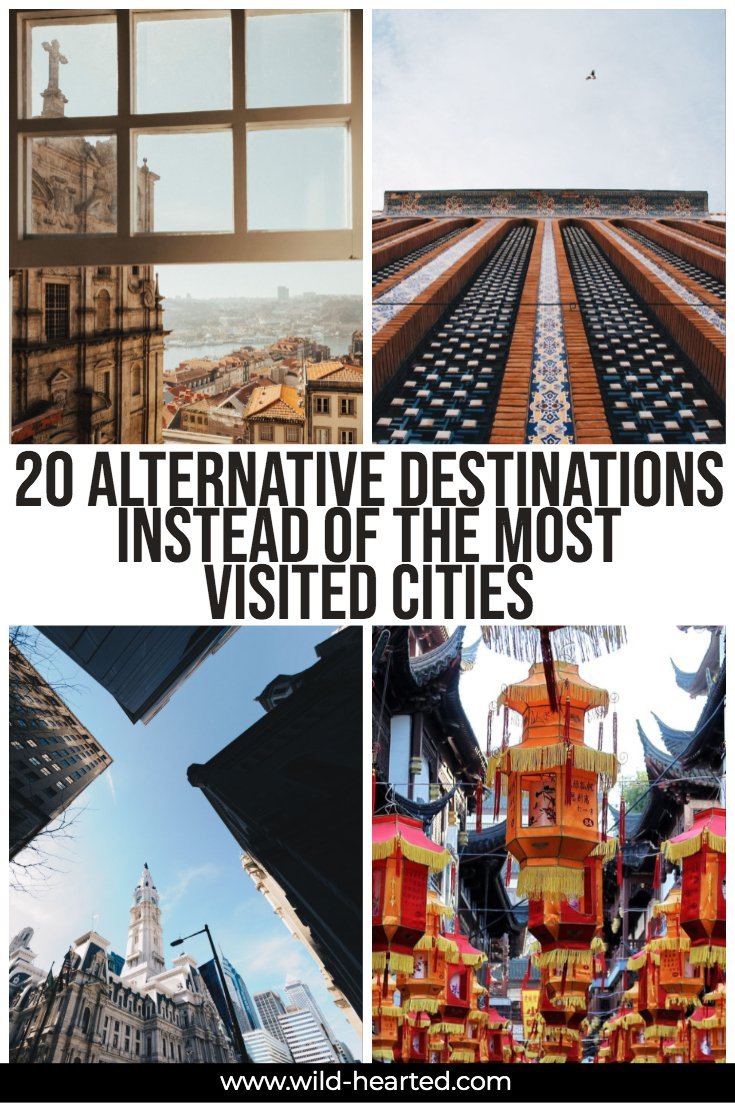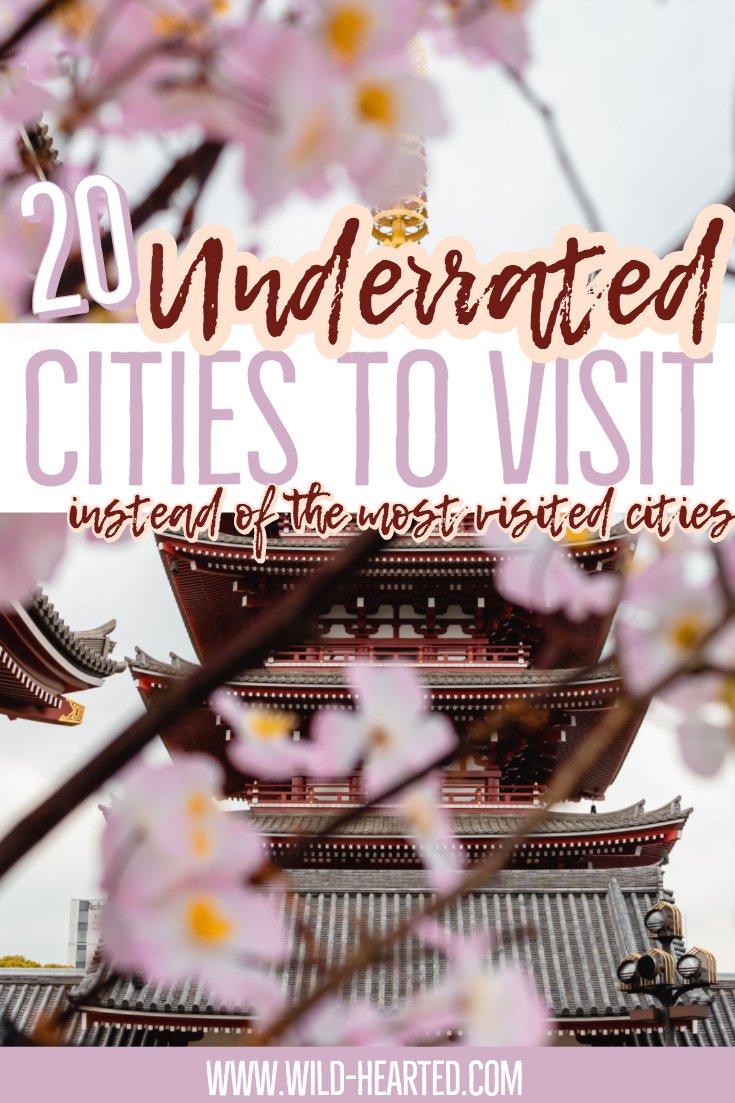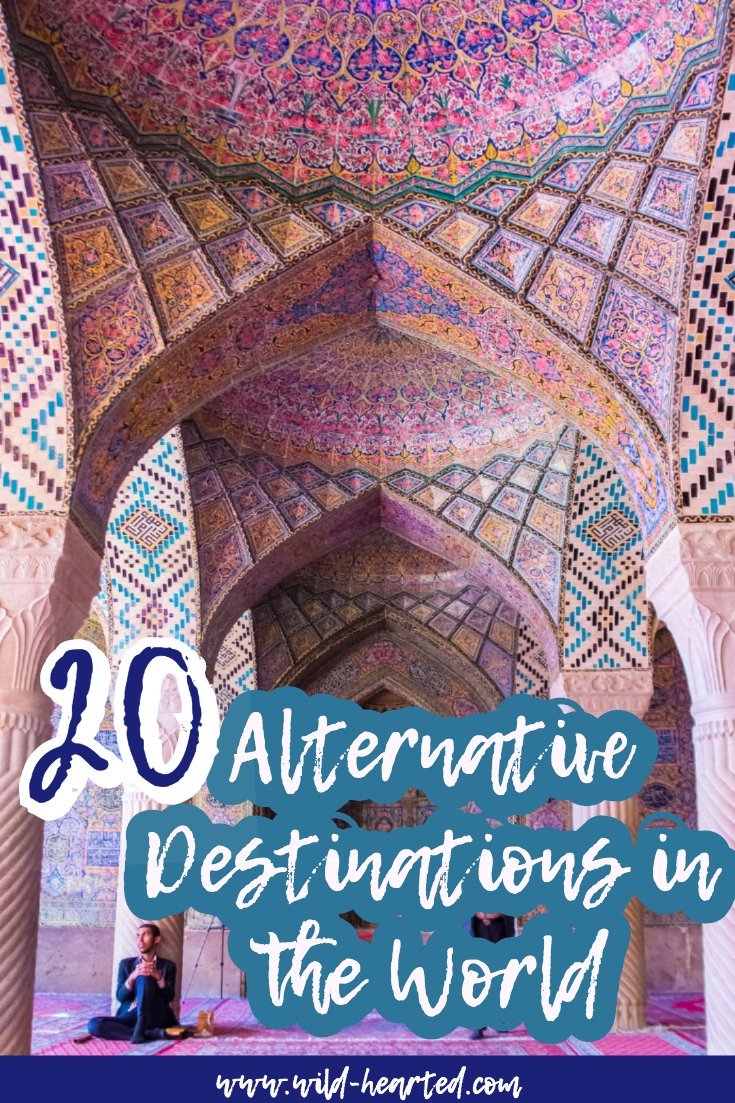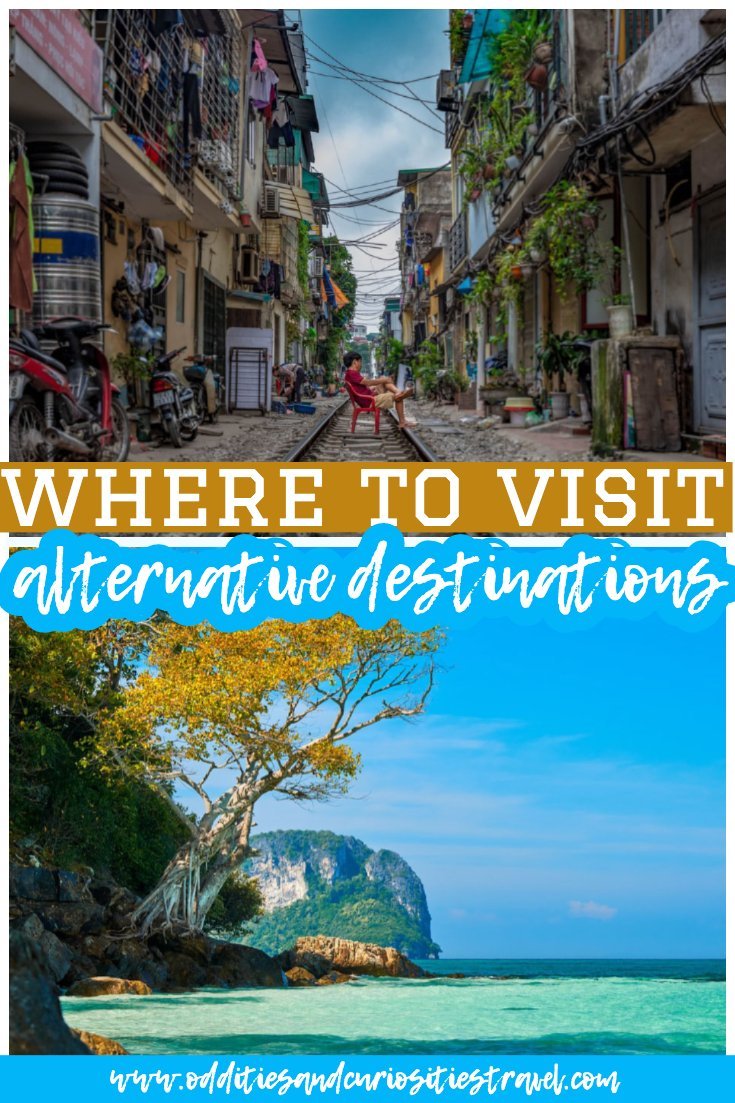 Latest posts by Ashley Hubbard
(see all)