This post may contain affiliate links, meaning if you book or buy something through one of these links, I may earn a small commission (at no extra cost to you!). Please see my disclosure.
I love big Asian cities, and Taipei is no exception. I arrived and immediately felt comfortable. I kept extending my stay in Taiwan's capital and ended up being there for 1 1/2 weeks. Above all, that had to do with the people I met there in the Meander Hostel. You can now find out what we have done, apart from sitting at the breakfast table until 1 p.m. to chat. I had a great experience with the Cathay Pacific during my travels and would highly recommend them. Here are the top 10 things to do in Taipei and it is our hope you will enjoy reading this.
The Taipei 101 Tower
The Taipei 101 Tower is the symbol of the Taiwanese capital. The Taiwanese tell you that it is modeled on a bamboo trunk because bamboo is strong and sturdy and is used everywhere and for everything. Personally, the shape reminds me more of a palm tree, but the fact is that the tower is architecturally fascinating, as earthquakes and typhoons regularly hit Taiwan.
Unfortunately, entry into the tower is relatively expensive (600 Taiwan dollars/21 USD), which is why I decided against it, despite the architectural features inside. I prefer to have photos that include the landmark itself than to take a photo of the landmark. I was like that with the Eiffel Tower, too.
TIP: There is a Starbucks in Taipei 101 (but not at the top). If you reserve a seat in advance and have drinks worth 200 Taiwanese dollars, you can at least claim to have been to Taipei 101.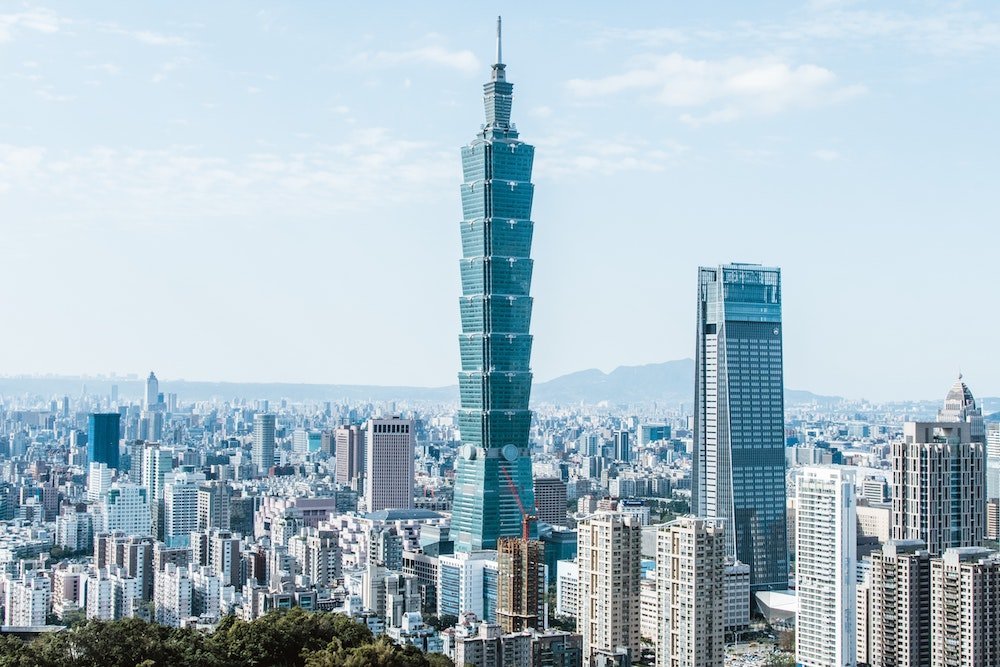 Elephant Mountain
A free and more adventurous alternative for Taipei's grandiose view, including Taipei 101, is the ascent to Elephant Mountain. Unfortunately, this is not a leisurely hike, but a Rocky Balboa-like forced march with stairs. However, the view from up there is worth the effort … provided the weather cooperates.
Food and Night Markings
Taiwan is a food paradise, and I would say I ate my way around the country. Night markets, bakery, hot pot, pancakes, soups, dumplings, shaved ice … I ate everything … except for the Taiwanese specialty "stinky tofu" I didn't dare to try.
TIP: Personal tip for all chocolate fans … unfortunately, most of the things that look like chocolate are not. In most cases, it's some form of red bean paste … or sometimes pork blood.
There are tons of great food options here, including Ximen district, around the MRT stop, "Dongmen", Raohe Night Market, Night Market near Longshan Temple, and Shilling Night Market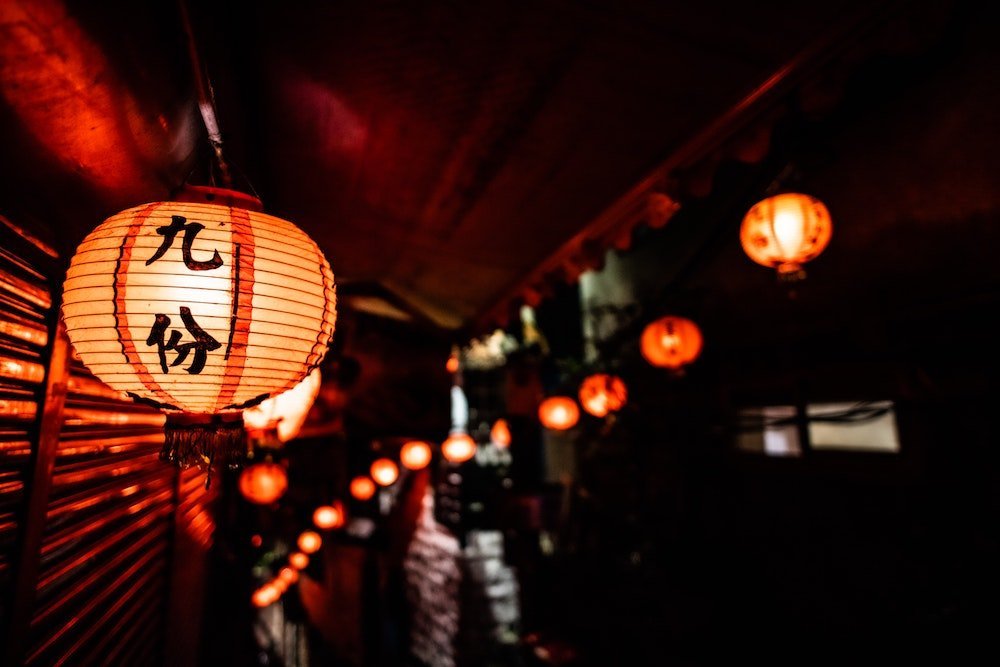 Visit the Ximen district
My hostel was in this hip, young district, so I spent a lot of time here. There is street art, food, shopping as far as the eye can see, small cafes, traditional street food, and a large pedestrian zone.
The National Chiang Kai-shek Memorial Hall
This memorial is one of the main attractions of Taipei. The National Chiang Kai-shek Memorial Hall is a famous national monument, landmark and tourist attraction erected in memory of Generalissimo Chiang Kai-shek, former President of the Republic of China. It is located in Zhongzheng District, Taipei.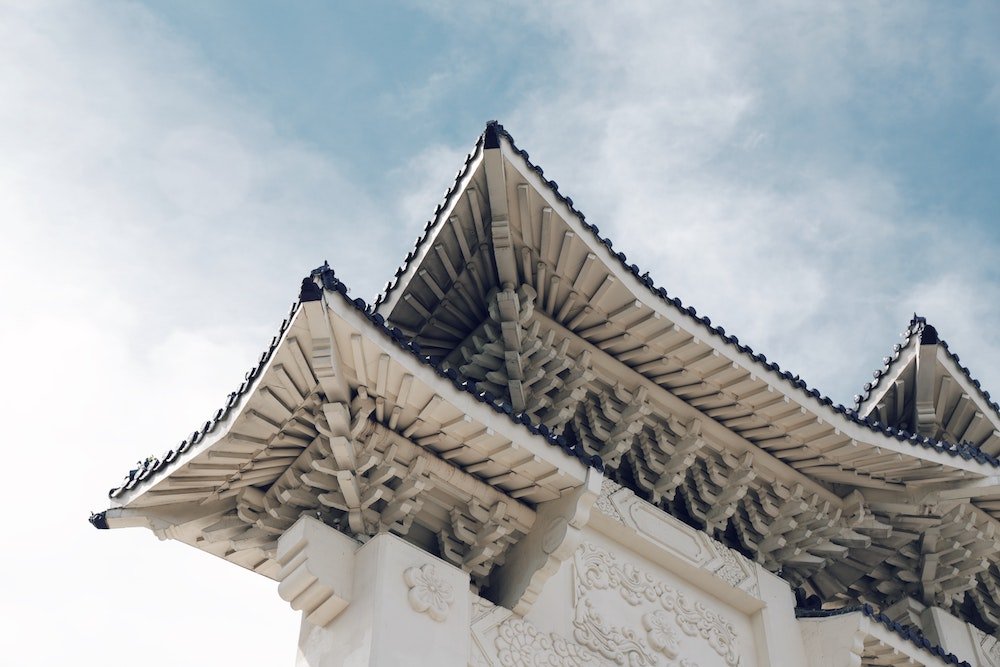 Longshan Temple tour
I did 2 tours on TourMeAway: Chill Out Tour and Longshan Temple Tour. The Temple Tour followed by a Night Market was really great.
Speaking of temples: as I said, there are these on almost every corner in Taipei, and each of them is impressive in its own way. One temple that I would particularly like to recommend to you is the Mengjia Longshan Temple west of the city.
At over 250 years old, it is one of the oldest and largest temples in Taipei. When entering the temple area, I don't know where to look first – everything is colorful, lavish, and lavishly decorated, and an incredible number of people visit this place. This may be because each god in Longshan Temple has a kind of separate area. In contrast to the smaller temples, there is not just one general god here, but a loving God, a marriage god, or the goddess who gives children. Every temple visitor can turn to the God who is "responsible" for the specific problem that is currently bothering him and to which he is looking for answers. In general, you learn a lot about Taipei and Taiwanese-Chinese history on the tours
Day trip to Jiufen
Anyone who knows the anime Spirited Away must definitely make a trip to the small mountain town of Jiufen because the old town of Jiufen was the model for the landscape in the anime.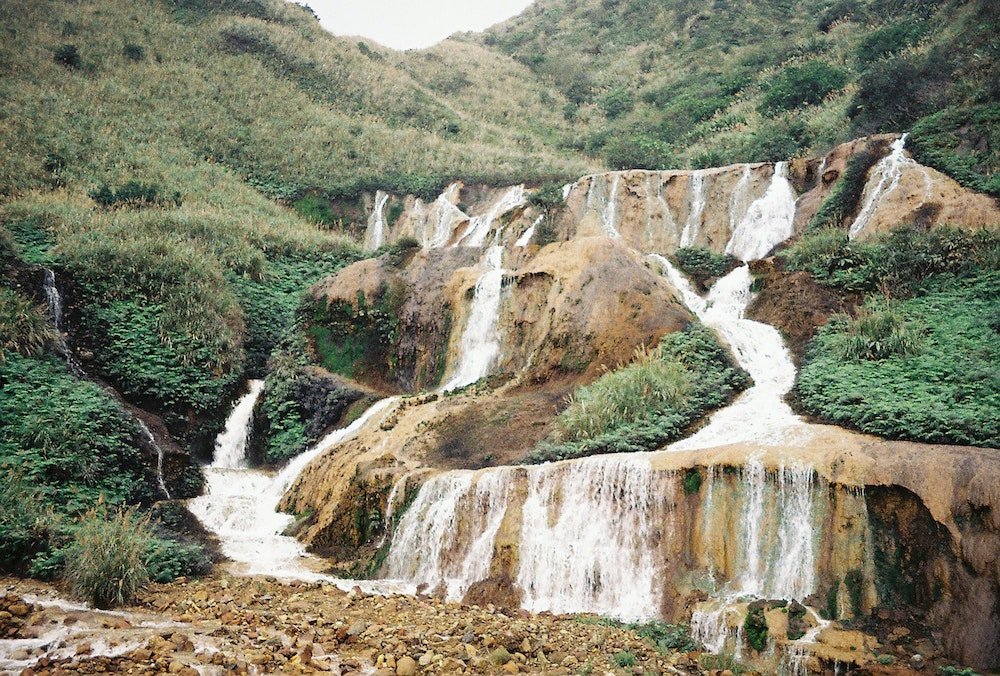 Go jogging on the Tamsui River in the morning
If you think that in Asian cities you are only surrounded by stuffy streets and overcrowded sidewalks, you should go jogging on the Tamsui River in the morning (near the Ximen district). No cars, no scooters.
There you meet many other runners and bikers; they play basketball and tennis, women dance to traditional music, older people practice tai chi, and every morning I run past the older man who played the saxophone with devotion.
Riding the Taipei Metro
Anyone who wants to travel with one of the cleanest and most orderly public transport ever should use Taipei's MRT system.
Shop for jade and smell the flowers
Jianguo Holiday Jade Market is the perfect place for visitors who want to take home a special Taiwan piece. Hundreds of vendors fill the marketplace selling colorful trinkets, jewelry, pendants, and teapots. As a bonus, the Jade Market is next to the Jianguo Holiday Flower Market, where shoppers can find fresh plants and flowers or stroll through the beautiful colors and scents.
The flower market stretches for half a kilometer and has 200 stalls. The jade and flower markets are open every weekend and bank holiday and can be accessed from Daan Metro Station.
Latest posts by Ashley Hubbard
(see all)