This post may contain affiliate links, meaning if you book or buy something through one of these links, I may earn a small commission (at no extra cost to you!). Please see my disclosure.
Las Vegas offers fun activities and shows to experience for Mother's Day.
There are many ways you could celebrate Mother's Day with your mother. Some people may take their mother to a nice restaurant or buy them chocolates and flowers. But why not try something new and take her on a fun trip to Las Vegas?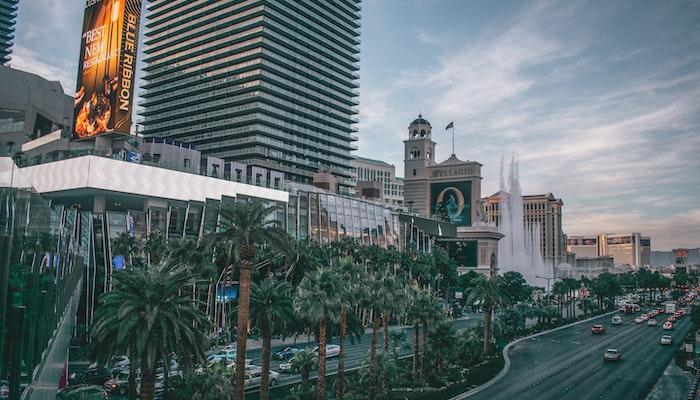 A Las Vegas trip is a sure way to show your mother how much you love and respect her. You can choose from several different shows and activities to bring your mother. Just think about her interests and the attractions bound to appeal to her.
Below are the top seven things to do for Mother's Day in Las Vegas.
Things To Do For Mother's Day In Las Vegas
1) Las Vegas Shows
Las Vegas shows should be at the top of your Mother's Day holiday travel itinerary. Some popular shows your mother may enjoy are America's Got Talent Live, All Shook Up, Blue Man Group, David Copperfield, Elvis Spirit of the King, Wayne Newton, Menopause The Musical, Michael Jackson ONE, and many more.
Just think about the type of content your mother loves to watch. Does she enjoy comedy, magic, and musicals? If so, you will have plenty of show options in Las Vegas. Perhaps your mother has always wanted to see Wayne Newton or David Copperfield in person. Well, this is your chance to make her wish come true while they are still performing in Las Vegas.
2) Spa Treatment
Your mother deserves a chance to relax her muscles and relieve her stress by attending a day at the spa. Las Vegas has no shortage of spectacular spa treatment options for people who want to relax and enjoy themselves. The top spa options include The Spa at Wynn Hotel, Canyon Ranch Spa at the Venetian Hotel, Qua at Caesars Palace, Imperial Health Spa, and A Touch of Las Vegas Day Spa.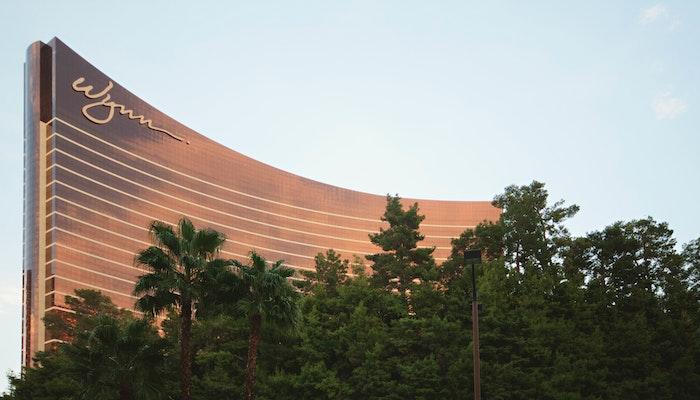 A spa treatment relaxes the body from head to toe. These treatment services include saunas, hot-stone massages, facials, sea-salt scrubs, seaweed wraps, and more. After your mother gets her spa treatment, she'll feel completely rejuvenated and energized to explore Las Vegas even more.
3) Big Bus Tour
The Big Bus Tour is the perfect way to introduce your mother to the best locations in Las Vegas. It is a guided tour inside a London-style double-decker bus that takes you through the Las Vegas Strip, Downtown Las Vegas on Fremont Street, and other desirable landmarks in the city.
The tour guide will educate your mother about the famous Las Vegas resorts during her open-air ride through the city. In addition, she'll get to hear insider information about at least eight historic Las Vegas destinations and their significance. When the bus tour concludes, your mother will have a newfound appreciation for Las Vegas.
4) High Roller
The High Roller is larger than an ordinary Ferris wheel. In fact, it is a 550-foot-tall observational wheel, making it the tallest Ferris wheel in the United States. So if your mother is not afraid of heights, you should take her on the 30-minute ride to the top and then back down again. It takes about 15 minutes to reach the top of the High Roller once you begin the ride.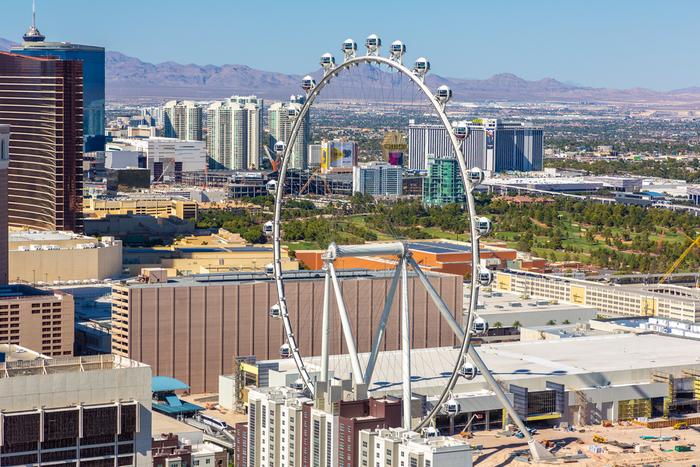 You and your mother will ride inside a 360-degree cabin offering beautiful views of the surrounding city. The inner cabin has videos and music shows playing as you look out onto the city. The best time to ride the High Roller is at nighttime because you'll have 360-degree views of the bright and beautiful city lights on the Las Vegas Strip and areas beyond.
5) Illuminarium
Would your mother love to have an immersive experience? The Illuminarium is a new Las Vegas attraction offering an immersive adventure through the universe, where you get to see the moon, asteroid, a colorful nebula, and more. There is also a wild safari experience exploring various African countries and showcasing their most exotic animals.
The Illuminarium allows your mother to explore other countries and the universe from one location in Las Vegas. No other attraction offers such a realistic and beautifully immersive experience as this one. Your mother will never forget it.
6) Museums
Did you know Las Vegas is home to some of the best museums in the country? There are museums devoted to a wide range of themes and topics that your mother could appreciate.
For instance, the Mob Museum is a favorite of people interested in the history of the mafia in the United States and Las Vegas. So if your mother loves movies like "Goodfellas" or "Bugsy," she might enjoy visiting the Mob Museum and seeing authentic pieces of mafia history. 
The Neon Museum is another Las Vegas fan favorite because it showcases over 200 classic neon signs of Old Las Vegas. These enormous signs will make your mother feel like she's been transported back 50 to 70 years into the past. But if your mother wants to go back even further in time, take her to the Titanic: The Artifact Exhibition. It displays some priceless artifacts from the famous ship which sunk over 100 years ago.  
7) Restaurants
Las Vegas has some of the best restaurants in the country, ranking from luxury to family-style dining. The cuisine options include ethnic dishes like Chinese, Korean, Japanese, Indian, American, Russian, Italian, and more. 
Conclusion
Many people reserve tickets and hotel rooms for Mother's Day. Therefore, make your reservations and travel plans a few months in advance. It is the best way to ensure you and your mother can access the shows, restaurants, and other activities you want her to experience on Mother's Day in Las Vegas.
Latest posts by Ashley Hubbard
(see all)